Getting your mane coloured involves a substantial amount of time and money. And to see your hair colour being washed out in a week certainly isn't worth it at all!
Therefore, we advise using colour-safe shampoos that will keep your hair looking fresh and vibrant always! Most of these colour-protecting shampoos are designed with formulas that minimise the amount of dye that's washed down your shower hole.
Without further ado, we've listed some of the best shampoos for coloured hair that not only preserve your hair colour but keep your strands feeling softer and smoother.
10 Best Shampoos for Dyed Hair 2023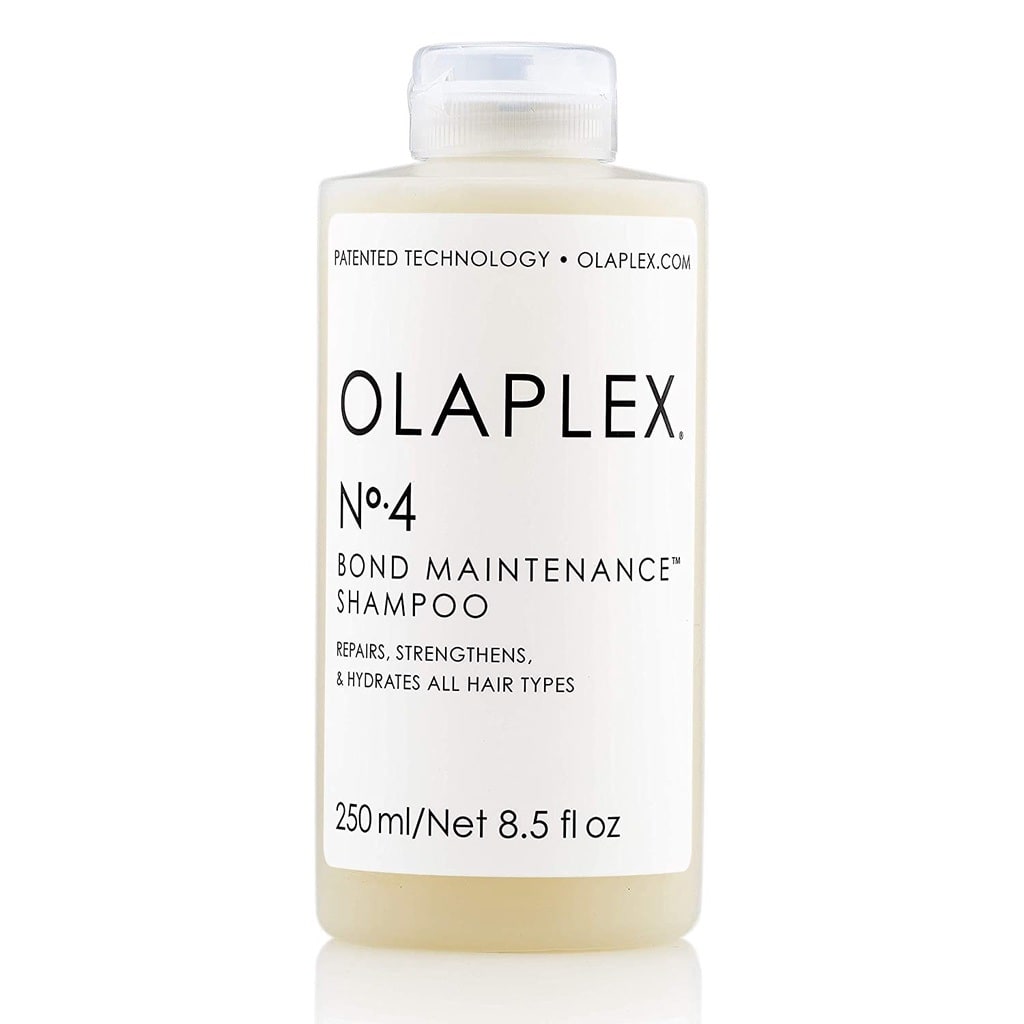 Check Olaplex No.4 Bond Maintenance Shampoo price below:
add_circle
Free from DEA, aldehydes, formaldehyde, sulphate, paraben, phthalate and phosphate
Overview
This deeply nourishing and reparative shampoo leaves your hair shinier and healthier with each use. It even repairs and protects your hair especially if it's suffering from split ends and frizz. OLAPLEX NO.4 Bond Maintenance Shampoo is not only colour-safe but proven to minimise breakage and strengthens all types of hair.
Details   
Repairs and maintains bonds within the hair

Eradicates frizz and flyaways

Minimises breakage
Who is this for?
Cleanses, repairs, protects and strengthens your hair; isn't there anything that OLAPLEX NO.4 Bond Maintenance Shampoo can't do? It repairs bonds whilst gently cleansing your hair. Not to mention, it moisturises, strengthens and gives your hair better manageability with each wash.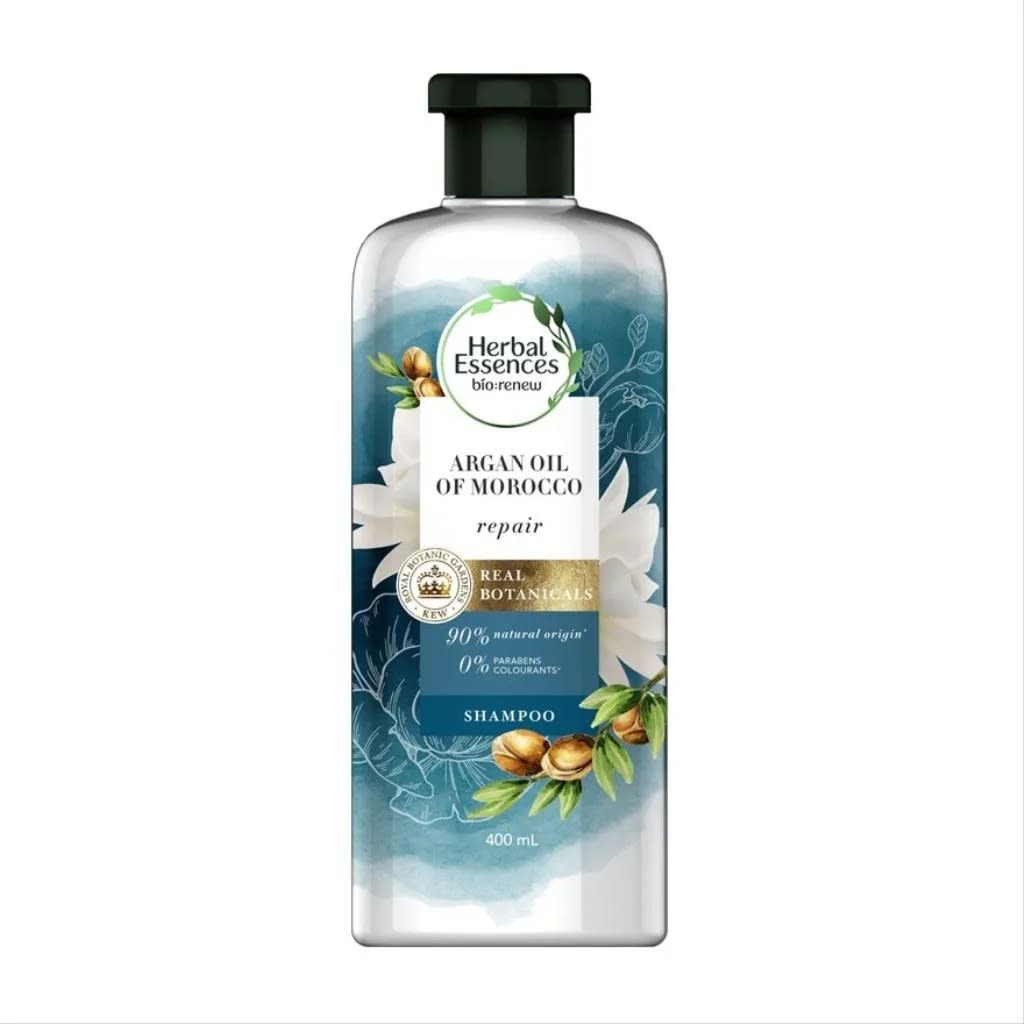 Check Herbal Essences Bio Renew Repair Argan Oil of Morocco Shampoo price below:
add_circle
Free of SLES, paraben and colourant
Overview
Introducing Herbal Essences Argan Oil shampoo that's proven to be colour-safe and formulated to smoothen and repair your hair. This pH-balanced shampoo is layered with scents of tangy citrus, exotic spices and sweet vanilla.
Furthermore, the argan oil used in this shampoo is derived from Morocco. It's rich in vitamins and antioxidants that play a role in its moisturising and anti-ageing properties.
Details     
Softens and smoothes hair

Repairs damaged hair
Who is this for?
Dermatologically tested, this shampoo is gentle enough to be used daily. You'd also be pleased to know that this shampoo is made with at least 90% natural-origin ingredients. This shampoo certainly does what it says. Users claimed that their hair feels soft and silky to the touch!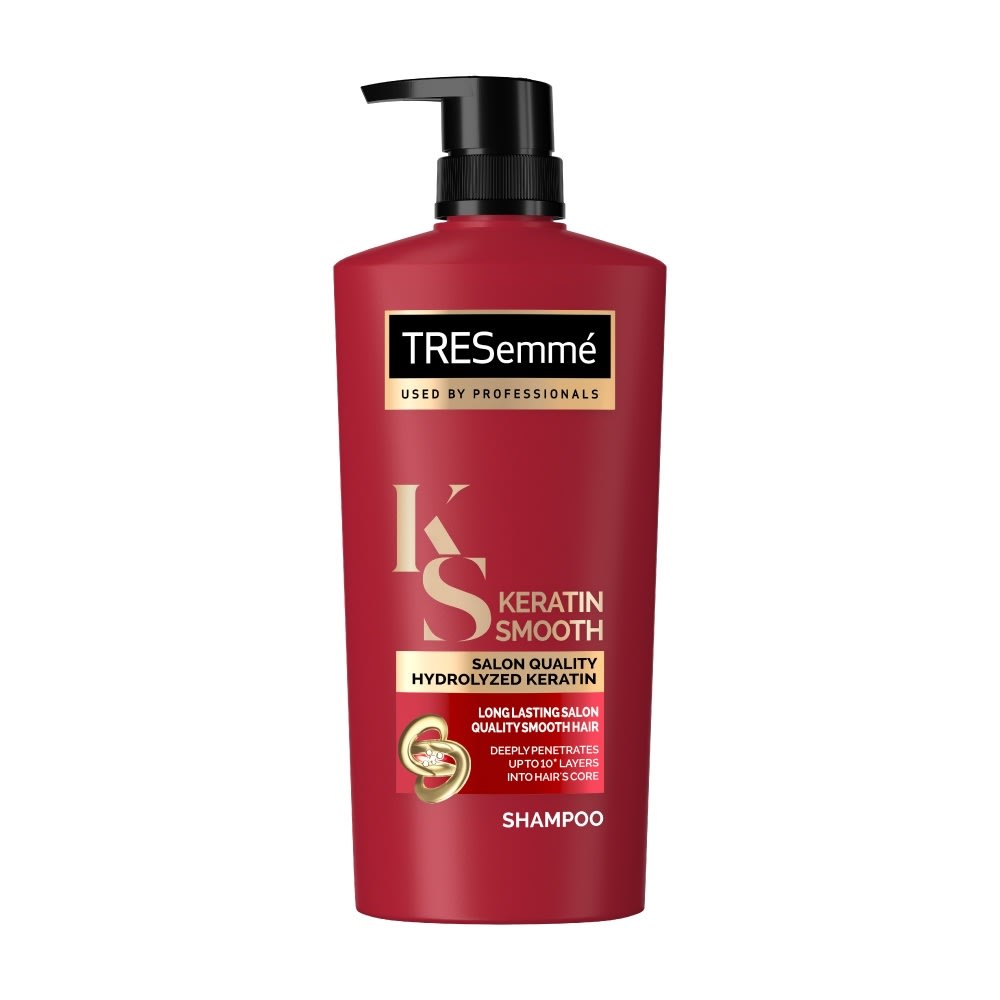 Check Tresemme Shampoo Keratin Smooth price below:
add_circle
Smoothens hair
add_circle
Suitable for coloured hair
Why is this our top pick? 
Made with the hair's vital food ingredient, Biotin, Tresemme's hair shampoo treats visible hair damage instantly. Not only that, it helps repair the hair's fibre from within by strengthening it against breakage.
Overview
Tresemme's Repair and Protect 7 system protects your hair from 7 damaging factors such as brushing, blow-drying, bleaching, colouring, curling, flat-ironing and braiding. For that runway-worthy tresses, this shampoo helps you achieve that and more!
Together with argan oil and keratin, brace yourself to experience its 5 benefits with just 1 wash such as anti-frizz, detangling, shining, smoothening, and taming flyaway.
Details      
Made with keratin and argan oil 

Deeply cleanses and nourishes hair
Who is this for? 
Regarded as the preferred choice among those with coloured hair and professional hair stylists, Tresemme's shampoo helps retain the colours of your hair. Its rich, creamy texture feels lightweight on your hair. Thanks to its key ingredients of argan oil and keratin, these will keep your coloured hair looking lively and fresh!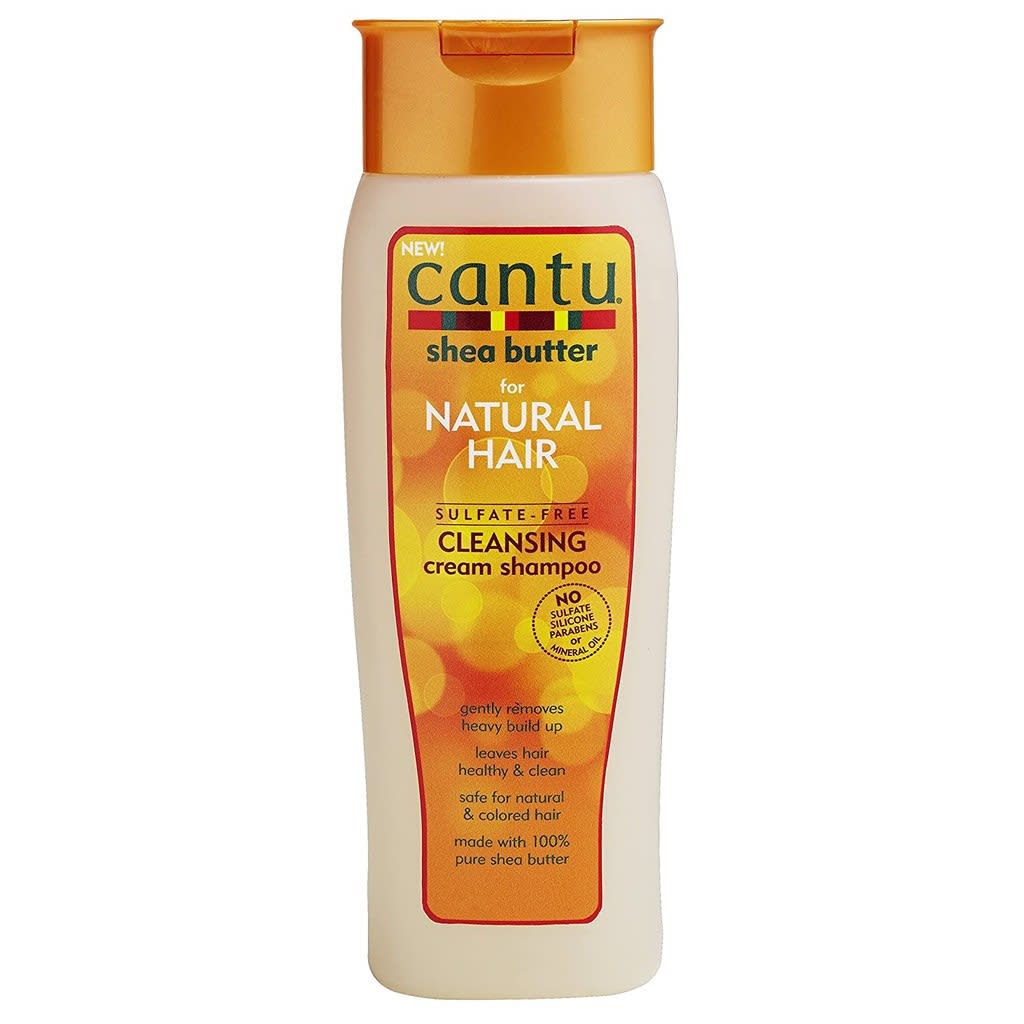 Check Cantu Sulphate-Free Cleansing Cream Shampoo price below:
add_circle
Pleasant smell
add_circle
Safe for natural and coloured hair
Overview 
This award-winning shampoo is made with pure Shea butter that gently cleanses, moisturises and prevents hair breakage during every wash. It creates a rich lather and is effective at removing heavy build-up from the day's environmental stressors.
Besides, this shampoo too leaves your hair looking healthier and more hydrated. It conditions your hair which helps prevent breakage.
Details      
Gentle formula

Prevents breakage

Sulphate-free
Who is this for?   
Users praised that this shampoo comes with a fragrant scent. It also doesn't dry out the hair at all. They expressed that as it's sulphate-free, this shampoo is also suitable for curly or wavy hair as it doesn't cause the hair to get frizzy as well.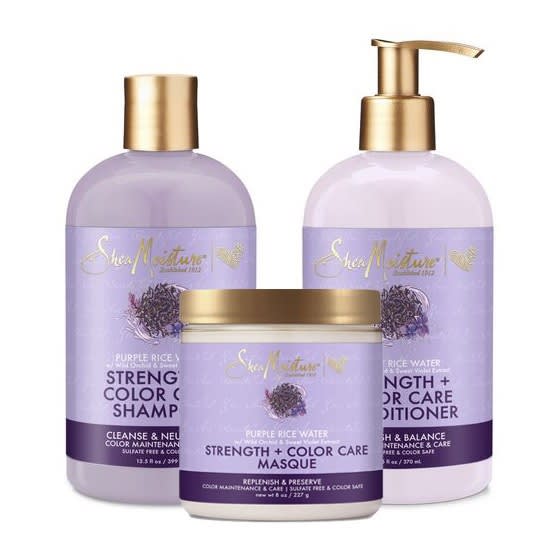 Check SheaMoisture Purple Rice Water Strength + Color Care Shampoo price below:
add_circle
Free from sulphates, parabens, phthalates, mineral oil and petrolatum
add_circle
Restores shine and strength
Overview
We all understand the damaging consequences that come with colouring our hair. Well, Shea Moisture Purple Rice Water shampoo restores your hair to a much stronger and healthier state. This enriching mineral and hair-strengthening shampoo removes residues, whilst restoring shine and strength to your hair.
Together with purple rice water, wild orchid and sweet violet extract, these ingredients make the perfect combination to treat damaged hair.
Details  
Contains rice water for a healthy and strong hair

Has plenty of slip that enables easy detangling
Who is this for?   
All you have to do is apply this sulphate-free shampoo to your wet hair and gently massage it to create a rich lather. Then, rinse thoroughly and voila! Say hello to silky smooth hair that's fresh out of a hair ad! Users praised how its thick, creamy texture leaves their hair feeling smooth. A little goes a long way!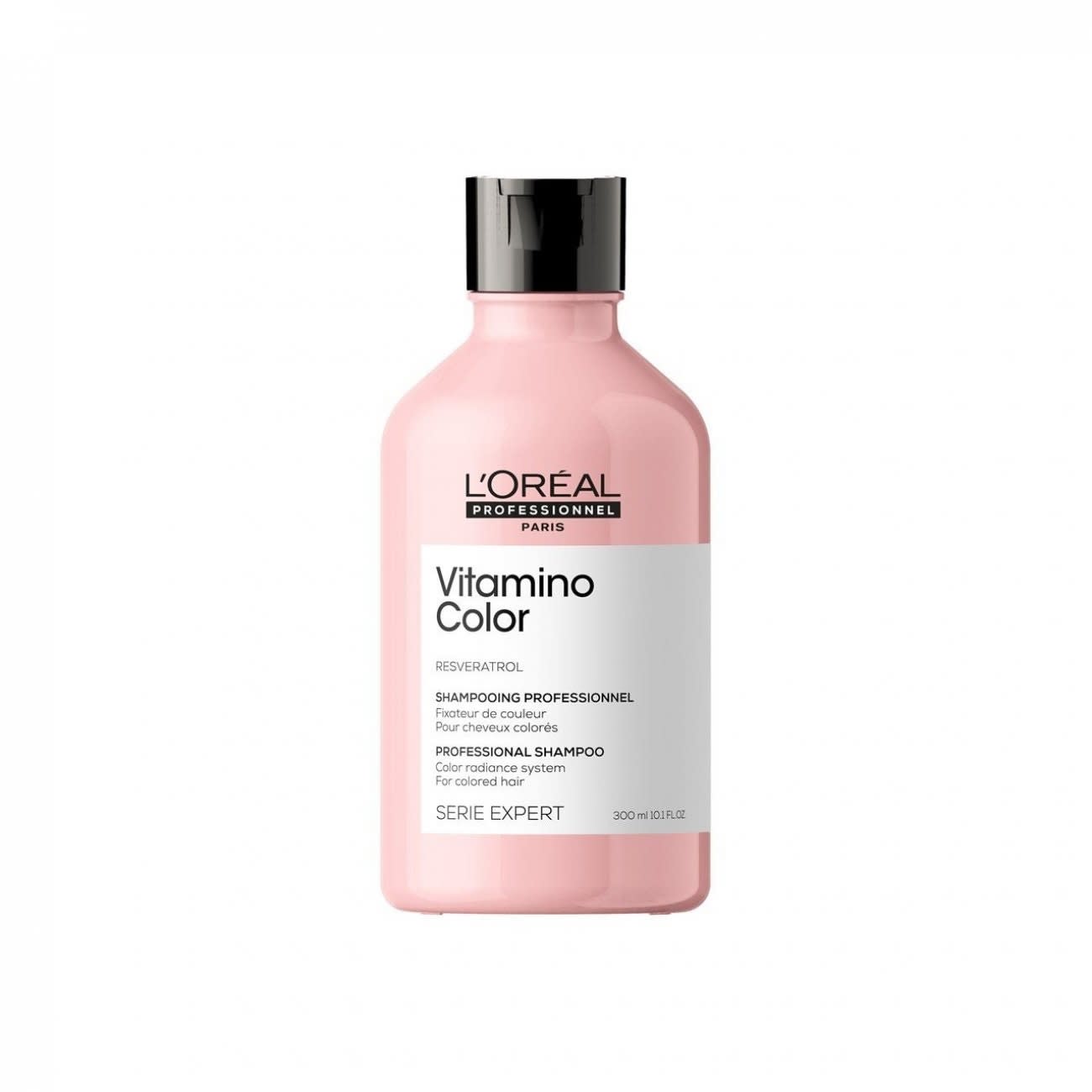 Check L'Oréal Professionnel Series Expert Vitamino Color Shampoo price below:
add_circle
Contains a UV filter for hair
add_circle
Made of a dual-action composition that strengthens hair fibre
Overview 
For those of you who may not be aware, Resveratrol is a powerful polyphenol that's found in several skincare products. What's great is that it's also found in L'Oréal Professionnel Series Expert Vitamino Color Shampoo.
This ingredient benefits if you have a coloured head of hair. Together with panthenol, this shampoo helps keep your Rapunzel hair's colour looking good as new for up to 8 weeks. Plus, did we mention that this shampoo also protects your hair fibres from damage?
Details     
Made for coloured hair 

Contains resveratrol to protect hair
Who is this for?      
L'Oréal Professionnel Series Expert Vitamino Color Shampoo protects your hair colour from fading whilst ensuring that it looks shiny and brand-new always. You'll find your hair feeling smoother and more lustrous! Moreover, it also eliminates residues whilst preserving your coloured hair.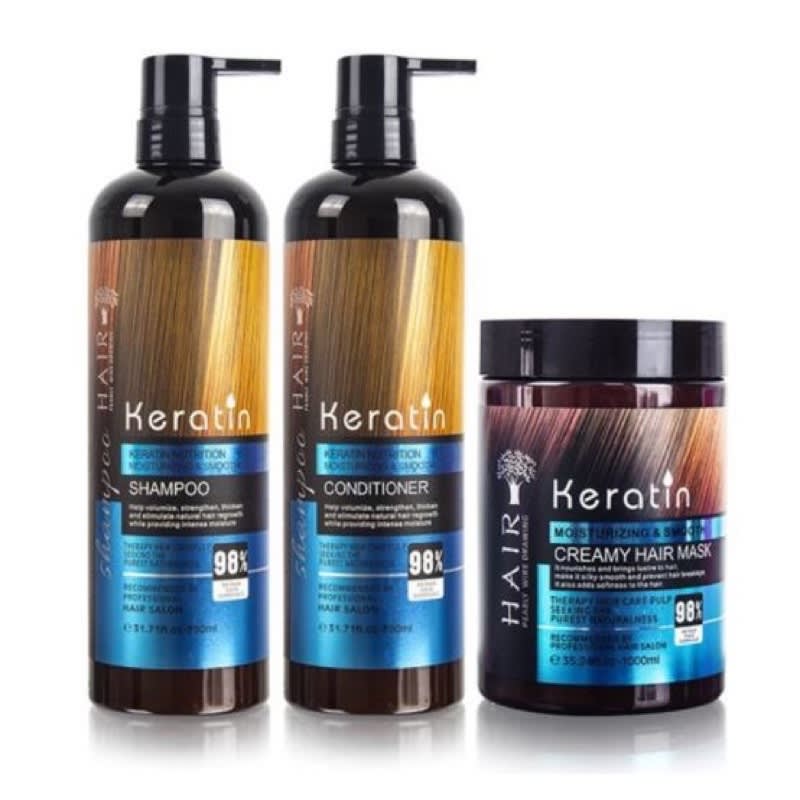 Check Keratin Smooth Shampoo price below:
add_circle
Silky and supple hair
add_circle
Lasting fragrance
Overview 
Formulated with Nano innovation, just a little squirt of this shampoo provides intense nourishment for your hair. Keratin's Smooth Shampoo deeply cleanses and nourishes your hair to give you that runway-worthy mane.
To add, Keratin is known to be one of the leading solutions to smoothen hair especially if you have dry, brittle, frizzy or damaged hair. This shampoo instantly gives your hair a glossy shine to it.
Details   
Restores dry and damaged hair

Contains intensive Keratin
Who is this for?
This shampoo's combined with cocoa butter and avocado oils, which help strengthen your hair cuticles and strands. As it's sulphate-free, this shampoo also leaves your hair looking and feeling healthy and soft, restoring its natural shine and look.
Check Farmavita Amethyste Color Shampoo price below:
add_circle
Suitable for all hair types
add_circle
Made with a UV filter that protects colour from oxidative aggressors
Overview
A hair that has just been coloured and highlighted deserves all the right pampering it needs! Using the right shampoo is dutifully important to ensure it doesn't strip your hair colour or make it look duller.
Be it coloured or highlighted, Farmavita Amethyste Color Shampoo is specially formulated to protect and maintain the colour intensity of your hair. The result is softer, silkier and shinier hair!
Details    
Protects and maintains the colour intensity

Keeps hair soft and silky
Who is this for?
Farmavita Amethyste Color Shampoo is formulated with Omnia Colour System that's rich in meadowfoam seed oil that contains natural antioxidants. This also helps maintain colour intensity and shine. It penetrates deep into the hair fibre by restoring hair structure and strengthening it.
Thanks to its panthenol content, this shampoo also infuses hydration and balances your hair's natural moisture level.
Check Schwarzkopf BC Colour Freeze Rich Micellar Shampoo price below:
add_circle
Suitable for daily use
add_circle
Intensely nourishing
Overview 
Schwarzkopf BC Colour Freeze shampoo highly cares for over-processed, dull and colour-treated hair. Better yet, this shampoo revives your hair to its optimal pH level to retain its colour pigments. Its rich formulation provides extra care to your damaged strands thanks to its Ionic Shine Booster which makes your hair look lustrous and glossy.
On the other hand, the core ingredient of the Colour Freeze range, Reactive Silane, offers up to 90% colour retention.
Details   
-

Ensures long-lasting intense colour

-

Adds shine

-

Leaves hair looking soft and healthy
Who is this for?
If you find your coloured hair looking dull over time, you may want to try Schwarzkopf BC Colour Freeze Rich Micellar Shampoo which works effectively well on dull, colour-treated hair. It prevents your colour from fading to regular washing. It also ensures that the colour pigments remain fixed on your coloured or highlighted hair.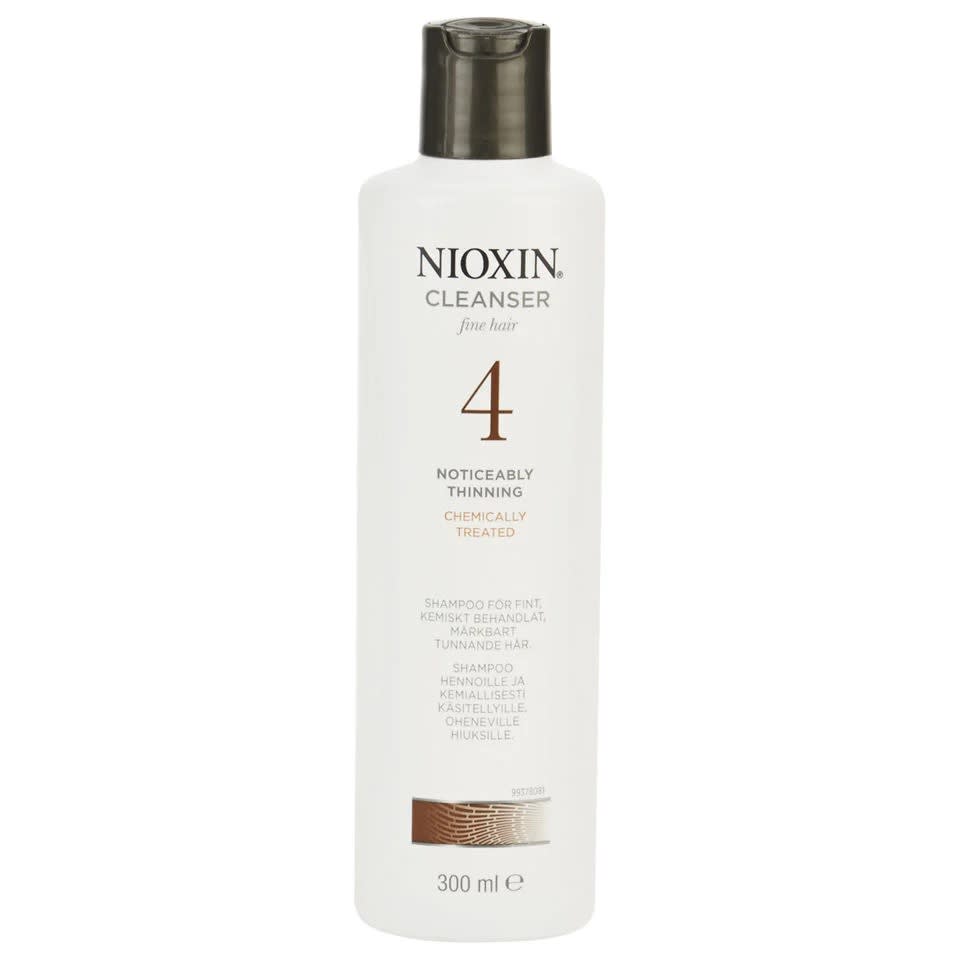 Check Nioxin System 4 Cleanser price below:
add_circle
Suitable for thin hair
add_circle
Strengthens hair shaft
add_circle
Nourishes scalp and hair
Overview
When it comes to getting your hair bleached, extra attention is needed to be given to your delicate strands. Whether you're looking to brighten the bleach or repair your strands, getting the right hair products is vital to achieving this goal.
Nioxin System 4 Cleanser not only helps to refresh your bleached hair, but it also restores volume and shines to your strands especially if you have thin hair. Furthermore, it removes build-up, pollutants and toxins, whilst creating a base for your hair to grow healthier.
Details   
For chemically-enhanced hair 

Softly cleanses noticeably thinning hair
Who is this for?  
At times colouring and bleaching can cause our hair to fall due to our strands getting coarsely dry especially when it's not treated with the right products. Dry strands will then lead to easy breakage.
Now, you can finally tame all your qualms. Nioxin System 4 Cleanser eradicates environmental residue toxins and DHT whilst adding thickness to your hair. It protects your scalp from the unkind drying effects of chemical treatments.
FAQ:
-
Do You Need Special Shampoo for Coloured Hair?
If you're looking to ensure lasting radiance and vibrancy to your coloured strands, it's advised to use a colour-safe shampoo and conditioner. This is because these products contain ingredients that won't strip your hair colour thus, giving you a look that's fresh out of a salon each time!
A good coloured shampoo is worth investing in since it also saves your trip to the salon every 2 weeks for a touch-up!