Be it straight, wavy or curly, hair styling is made possible with the help of heated tools like hair dryers, curling wands and so on. The shape of hair strands is kept in place with the help of heat to create the hairstyle we want. 
While we can easily achieve beautiful results but the amount of direct heat on your hair is very damaging if the right measures aren't taken prior to heated hair styling.
Hair heat protection comes in various forms like shampoos, serums, sprays and creams. These heat protection products are beneficial to your hair as it shields your strands from heat damage, keeping your hair healthy, shiny and smooth. Besides heat protection, these products enhance the effectiveness of styling tools and reduce the chances of general damage. 
Without further ado, read on to find the right heat protection product for hair in Malaysia that would best suit your budget and needs. 
---
Dyson Merdeka Specials 2023 — RM400 + RM100 OFF
USE CODE: PN100
Get an extra RM100 off Dyson Supersonic hair dryer
Stackable with Dyson's auto RM400 off discount
Use from 25th August - 28th August 2023

This is an exclusive offer by us, and while stocks last
Get: Dyson Supersonic Hair Dryer Promo
---
10 Best Heat Protection Products for Hair 2023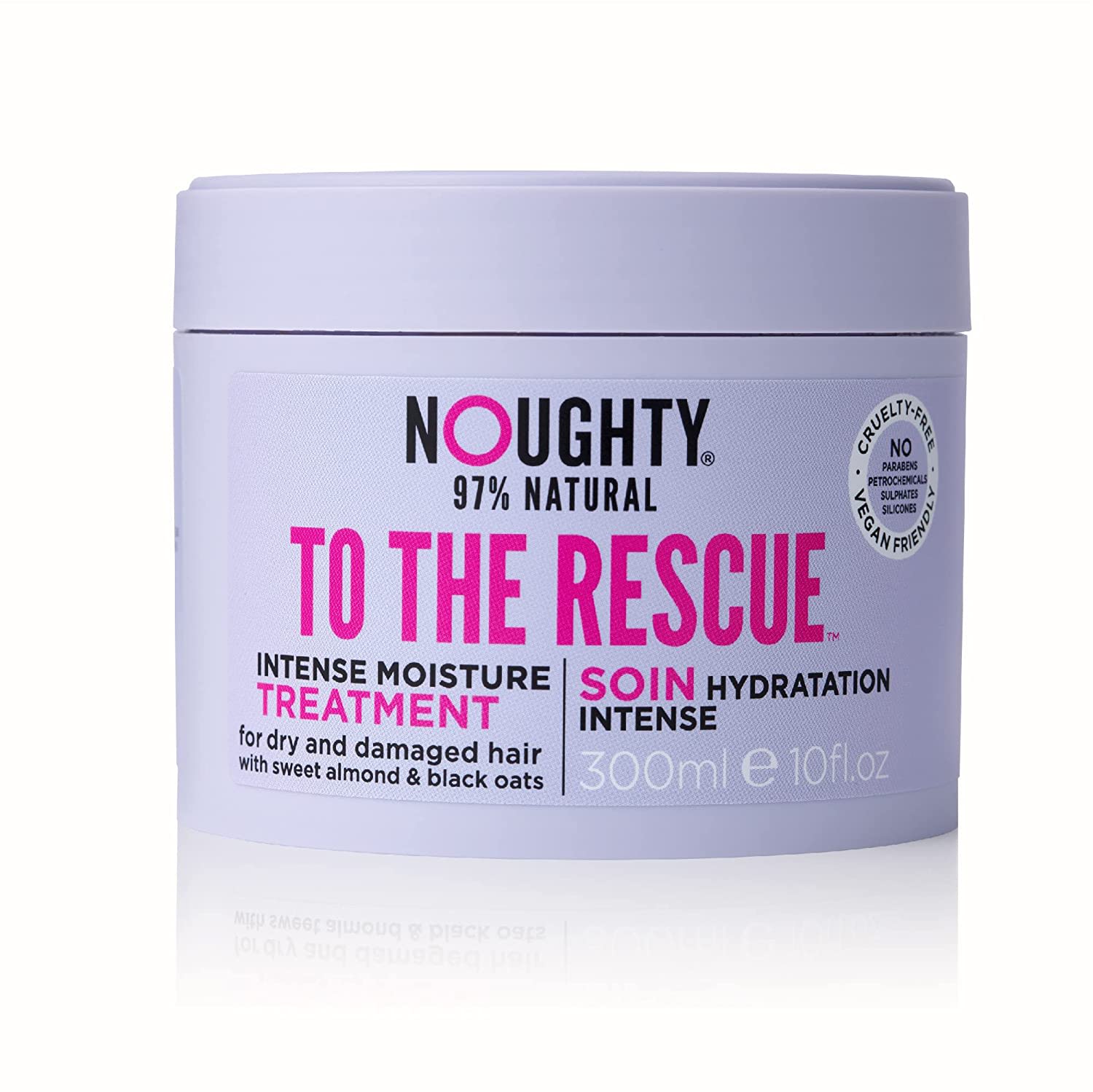 Check Noughty To The Rescue Intense Moisture Boost Treatment price below:
add_circle
97% made from natural ingredients
add_circle
Reasonable price for the volume
add_circle
Moisturising and smoothing
Why is this our top pick?
With 97% natural ingredients, we chose this soft and smooth treatment mask to help you in the journey of protecting your hair from all damages possible, especially heat.
Overview
By rejuvenating and restoring your hair's healthy condition, this product from Noughty provides intense moisture treatment for your hair. Not only does it enhance the hair's natural barrier, but it also tames frizzy hair and makes your hair smooth.
Dry and damaged hair requires intense treatment to restructure and hydrate the hair strands, which is exactly what this hair mask does. You will find your hair strength boosted with increased smoothness and a silky effect after using this product.
Details
Key ingredients: Lecithin, argan oil, black oat extract, glycerin, shea butter

Size: 300ml

Suitable for: dry and damaged hair, split ends
Who is this for?
While the hair mask is capable of rescuing dry and damaged hair types, Noughty's To The Rescue Intense Moisture Boost Treatment will also moisturise other hair types. Since it intensely hydrates and soothes the hair, those taking precautions to avoid damage from excessive heat exposure to the hair can also use this product after showering as a hair mask.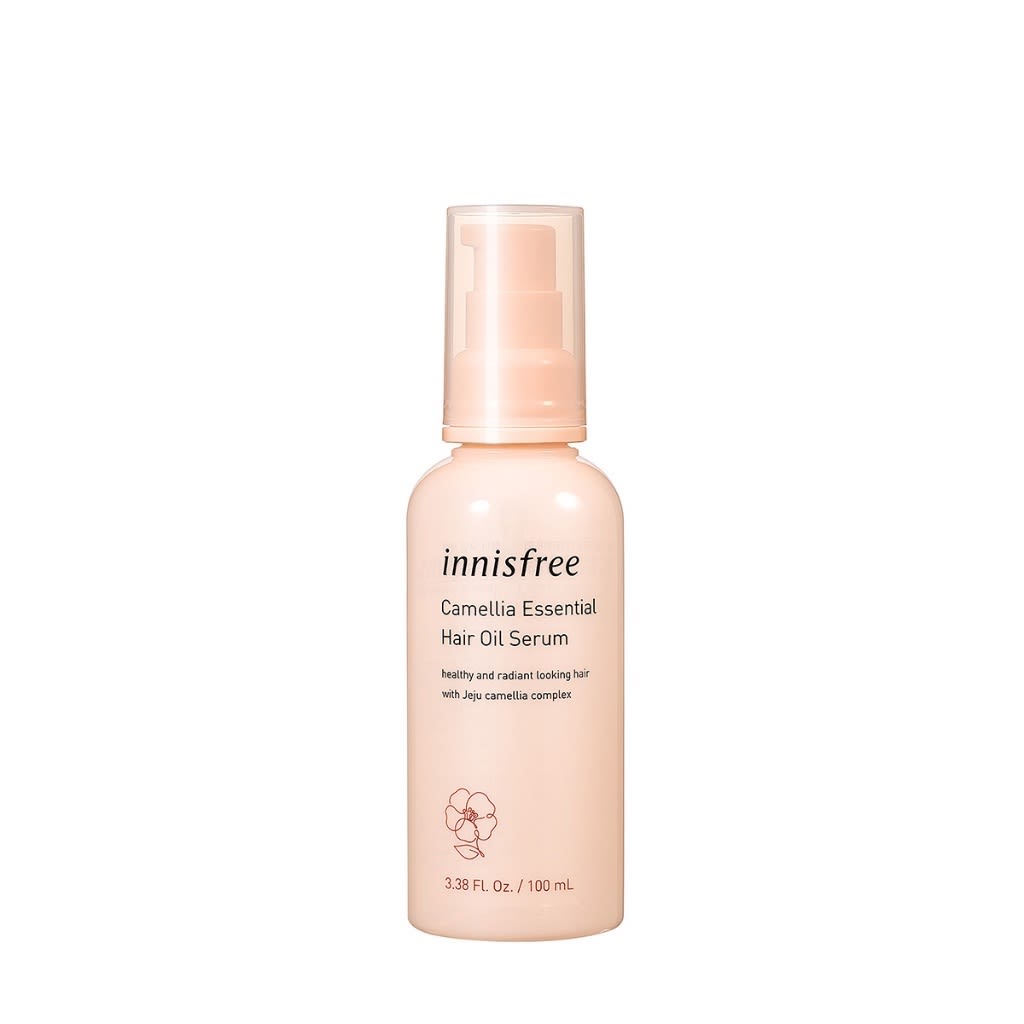 Check Innisfree Camellia Essential Hair Oil Serum price below:
add_circle
Quick absorption
add_circle
Has a floral scent
remove_circle
Not silicone-free
remove_circle
Small sized
Overview
Despite being an oil-based product, this serum from innisfree does not leave a sticky residue on your hand and hair. You will find your hair much more shiny and smooth post a consistent use of this oil serum.
Made with fermented camellia oil and Jeju camellia oil, they respectively nourish damaged hair and coat hair cuticles to prevent further damage. Suitable for daily application, if you get your hair rebonded, permed or dyed regularly, two pumps of this hair oil serum will give you a pleasant and noticeable shine–with no sticky feeling!
Details
Key ingredients: fermented camellia oil, Jeju camellia oil, glycerin, ceramide NP

Size: 100ml

Suitable for: dry and heat-damaged hair, tangled hair
Who is this for?
For those with dry hair that usually ends up tangled, this innisfree Camellia Essential Hair Oil Serum will leave your hair nourished and silky, especially after damage from hair dye and heat. Thanks to its moisturising effect, you will be able to flaunt your healthy hair, looking silky soft and smooth.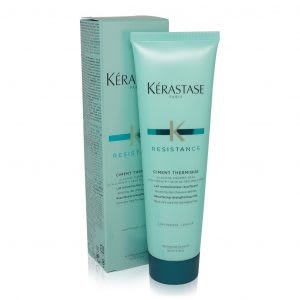 Check Kerastase Resistance Ciment Thermique price below:
add_circle
Lightweight lotion
add_circle
Leaves the hair silky smooth
add_circle
A little goes a long way
add_circle
Recommended by salon experts
Creams are generally preferred over aerosols for environmentally conscious individuals. It is also more cost-effective as most of the products have direct application to your hair, unlike sprays or mists which tend to dissipate into the air. Thus, Kerastase Resistance Ciment Thermique is another great cream option for effective heat protection. 
Overview
Kerastase Resistance Ciment Thermique is a blow-dry and heat-styling cream that is specifically formulated for weak and damaged hair. Its formula consists of Vita-Ciment ®, Vita-Topseal and Sève de Résurrection to reconstruct, reinforce and resurface hair fibre while simultaneously recreating the hair's natural outer protective layer. 
In short, the product works to restore damaged hair from the inside out.  
Besides that, its anti-heat ingredients guard the hair against heat up to 180 degrees Celsius as well as hasten the blow-dry process.
Testimonies
Many of the users are happy with how long a bottle of Kerastase Resistance Ciment Thermique can last. Some shared that a little truly goes a long way with this formula as a bottle can last up to 2 years despite regular usage. Recommended by salon professionals, this product protects the hair from heat damage and prevents split ends. 
Promising Review
"Amazing hair product. The first tube of this lasted almost 2 years, and all through lockdown I used this to protect my hair while growing it. There are 1000's of products out there, but this is the only one I use for keeping hair in amazing condition and protect it from heat as I dry and style it." – Boop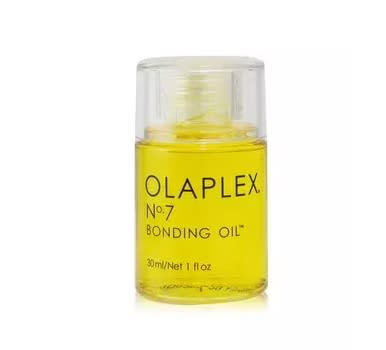 Check Olaplex No.7 Bonding Oil price below:
add_circle
Suitable for all hair types
add_circle
Provides heat protection
Treated hair like coloured or bleached hair requires more tender loving care in comparison to natural hair because of its weakened state. This is why people generally avoid styling their hair to prevent further damage. However, that isn't the case with Olaplex No.7 Bonding Oil in the picture.
Overview
Style your treated hair worry-free with this vegan hair oil from Olaplex. This heat protectant product is a weightless yet highly-concentrated reparative styling oil where it dramatically boosts colour vibrancy, shine and softness while keeping frizz at bay. 
The formula is made to help protect your hair from heat while nourishing and repairing the damage that has already taken place that typically results in broken disulfide bonds (a protein system that helps to hold together hair structure).
Olaplex No. 7 Bonding Oil also has a patented Bond Builder system that features Bis-Aminopropyl Diglycol Dimaleate to restore disulfide bonds of the hair. This action transforms dry, brittle mane into shiny, soft and more resilient hair. 
Testimonies
Aside from keeping your tresses safe from styling tools, Opalex No.7 Bonding Oil helps restore damaged hair, providing a soft and healthy glow from within. Aside from damaged and weakened hair, this lightweight heat protectant is also a holy grail for users with dry strands. It hydrates the hair, leaving the hair soft with a natural bounce. 
Promising Review
"Best oil heat protectant. I never go without it if I'm using heat. This is the one product I've rebought multiple times over and over. I do wish you could buy in a bigger size." – Laina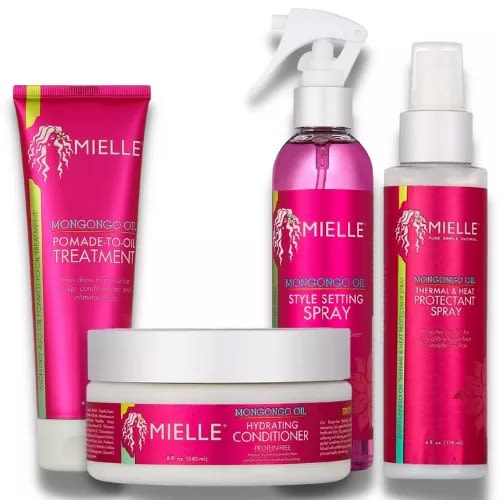 Check Mielle Organics Mongongo Oil Thermal & Heat Protectant Spray price below:
add_circle
Suits natural and curly hair
add_circle
Refreshing scent
add_circle
Gives the hair a natural bounce
Next up on the list, we have our best heat protectant pick for curly hair individuals. Mielle Organics's spray has specially formulated its spray to withstand high-heat styles so you can attain defined curls or even them out for straight hairstyles. Whichever your style of choice may be, Mielle has got you covered.
Overview
Mielle Organics features Intense Heat Defense so you can style your curls safely. Infused with a harmonious blend of natural heat protectants like Argan, Almond, Sacha Inchi and Mongongo Oil, this formula provided a protective coat to withstand high heat styles. With this spray, your hair will be able to handle any heated styling tools. 
It is also perfect for curly hair individuals as it features Curl Pattern Protection which retains beautiful, bouncy locks throughout the day. 
Testimonies
Mielle Organics never lets its curly hair community down as they are experts in providing the best hair care for variations of locks and curls. The majority of their users love how effective this spray is in protecting their hair during straightening and other styling methods. Many find no longer need to worry about their hair getting dry or crispy after styling. 
Promising Review
"Loves the smell of the product and a little goes a long way. I do see how it protects my hair from heat and doesn't leave my hair hot to where i cant touch it. It works with different levels of heat too. It doesn't leave my hair feeling rough. I am able to add or use other products after to give my hair more shine and softness. Also it does actually help with controling frizzy hair which is one of the other reason i purchase the product." – Angelica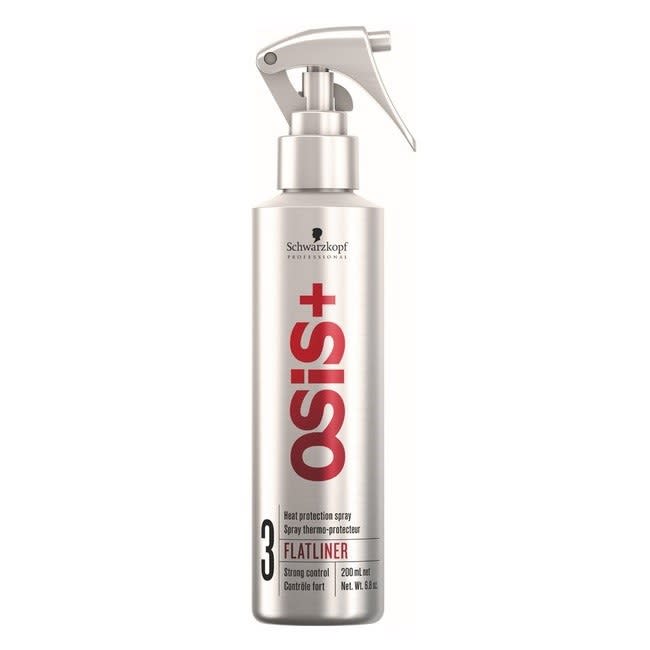 Check Schwarzkopf Oasis+ Flatliner Heat Protection Spray price below:
add_circle
Retains hairstyle for long hours
add_circle
Tames frizzy hair
add_circle
Doesn't leave residue
Do you fear heat styling tools for the damage they can inflict on your fine and frizz-prone hair? Well, fear not because Schwarzkopf has just the heat protectant that will clear your worries and you'll get to achieve voluminous, frizz-free hairstyles. 
Overview
Schwarzkopf Oasis+ Flatliner Heat Protection Spray shields your hair during heat styling and helps in keeping the hair smooth and shiny. Its formula features 200 degrees Celsius heat-proof ingredients which prolongs the period in which ironed hair stays smooth, straight and frizz-free. 
Moreover, there are hydrolysed silk and wheat proteins that are responsible for achieving a smooth silky finish while preventing frizz and flyaways. 
Testimonies
Users are happy with how this heat protectant spray not only keeps their hair safe from heat damage but also maintains their hairstyle for long hours while keeping frizz away. According to reviews, this spray works very well for users who have very frizzy hair and doesn't leave any sticky residue behind like some hair products would. 
Promising Review
"I've used Schwarzkopf Osis Flatliner spray for 6 years. Having tried numerous heat protection products, this is the only one that leaves your hair soft smooth, shiny and straight. No sticky residue is left on your hair. My hair is fine with a natural wave and coloured and this hair straightener spray works very well." – Gina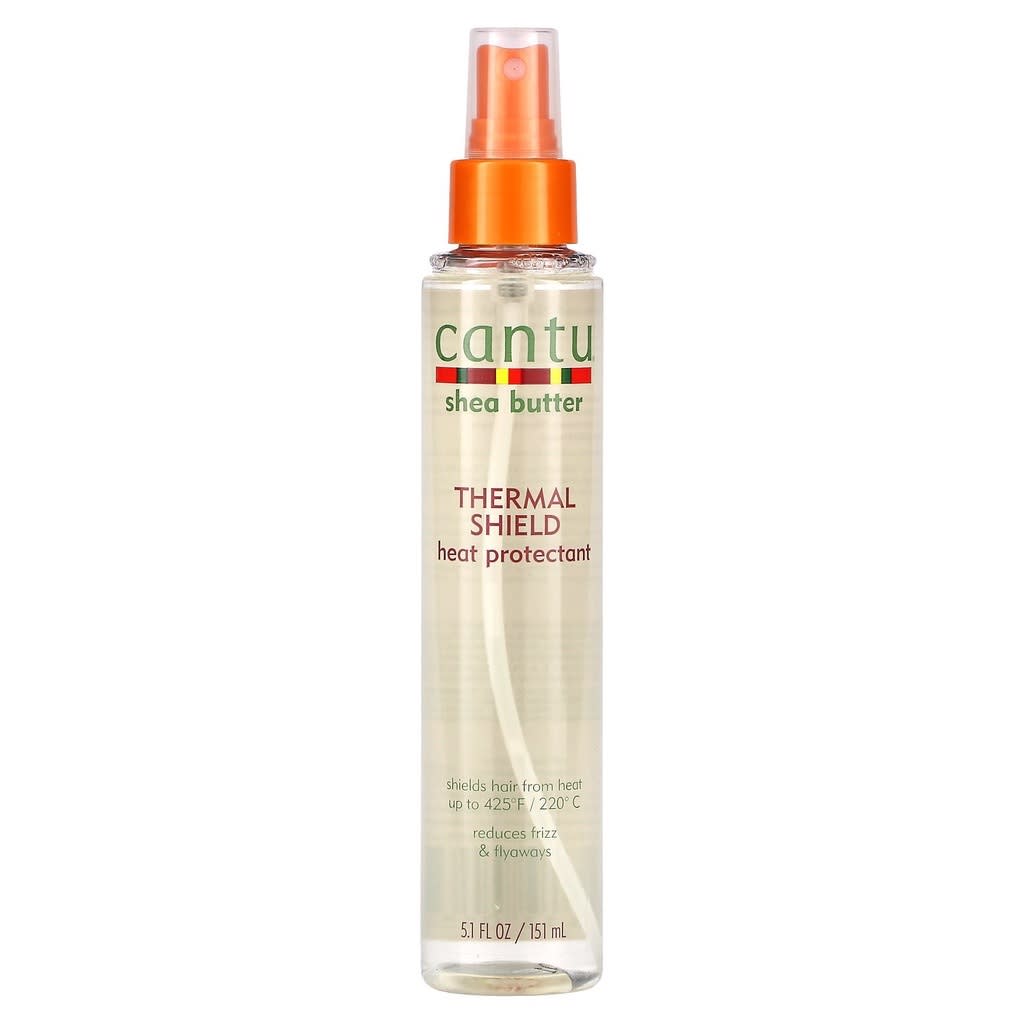 Check Cantu Shea Butter Thermal Shield Heat Protectan price below:
add_circle
Great for dry hair
add_circle
Hydrating formula
add_circle
Good for all hair types
Are you looking for a heat protectant that suits dry and untreated hair? If you are then you will be delighted to know that we have our pick from Cantu as the best heat protectant for natural and dry hair. It is super affordable too!
Overview
Cantu's Shea Butter Thermal Shield Heat Protectant is a liquid formula that features coconuts as its scent and uses Shea Butter to nourish and hydrate dry, untreated hair. Fortified with Shea Butter; it is a well-known ingredient that works to moisturise while repairing dry hair, leaving your tresses with a healthy and natural shine. 
Moving on, it provides heat protection up to 218 degrees Celsius that keeps your hair safe while attaining your desired hairstyle. 
Testimonies
This affordable hair product protects and leaves every strand of hair well-hydrated. Users are also over the moon about how healthy and beautiful their hair looks after using this hydrating formula. Besides that, it doesn't leave any product buildup and that it smells amazing too. 
Promising Review
"I have kinky (type 4) natural hair. I was having trouble with my blowouts turning out too dry and uncombable even when I used a leave in. I used this heat protectant with the Cantu Leave in Conditioning Mist and it left my hair moisturized and lightweight and fluffy! Yall I was so happy with my results! This is a great affordable product that works wonderfully and I am a very satisfied customer!" – Linda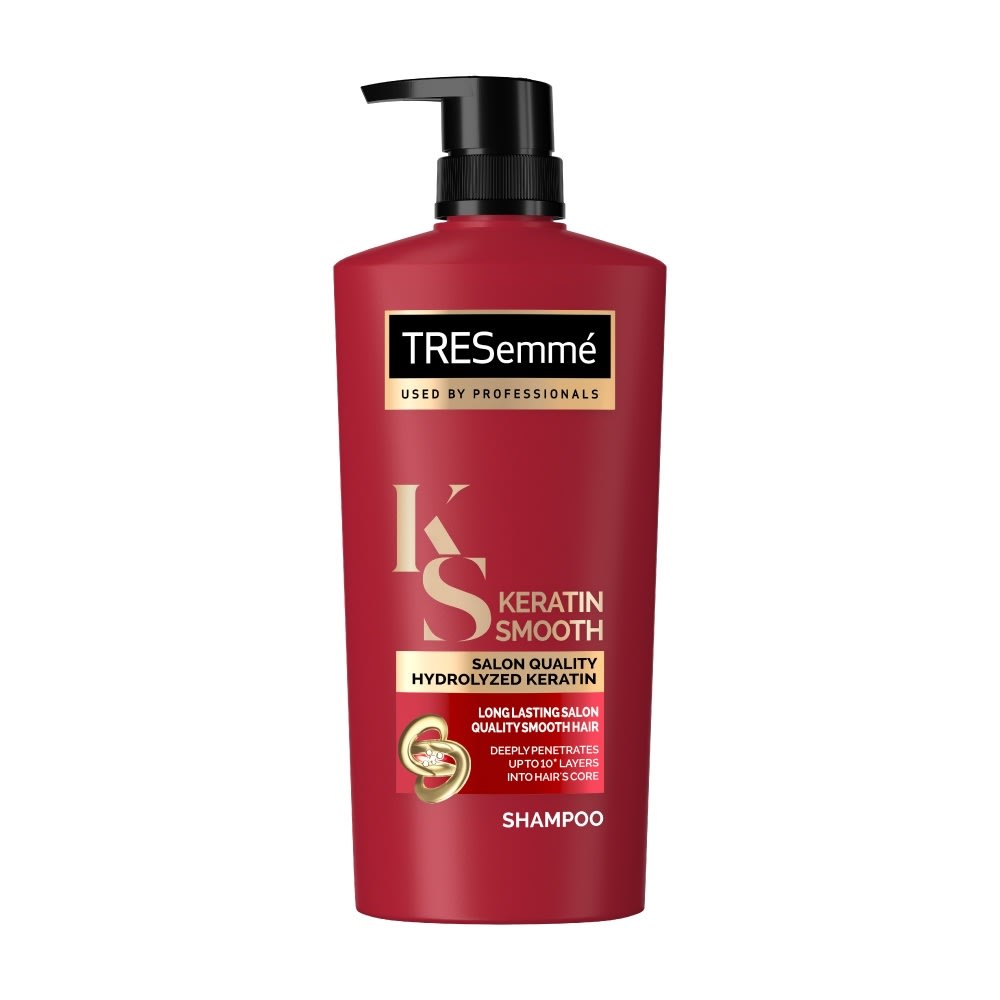 Check Tresemme Shampoo Keratin Smooth price below:
add_circle
Reasonable price
add_circle
10 positive effects after a wash
remove_circle
Bulky packaging
Overview
We often opt for a keratin treatment when we realise our hair is a little funky and fragile, but this shampoo does the same at a lower price while still exhibiting similar effects. This Keratin Smooth Shampoo from TRESemmé can strengthen, detangle and protect your hair from heat, offering up to 10 changes and enhancements to your hair.  
Formulated with argan oil which is known for its nourishing properties, this shampoo cleans your hair and leaves it hydrated with a fragrant smell. Many customers with damaged hair from heat damage and hair dye have this recommended for those looking to treat their hair at home.
Details
Key ingredients: Keratin, argan oil, shea butter, glycerin

Size: 670ml

Suitable for: dry and damaged hair, frizzy hair, tangled hair
Who is this for?
If you have dry or frizzy hair, this keratin-concentrated shampoo will be your saviour because it will keep your hair nourished. Some hair is prone to damage after bleaching, ironing and curling so if you enjoy colouring your hair a few times in a span of a few months then maybe this is for you.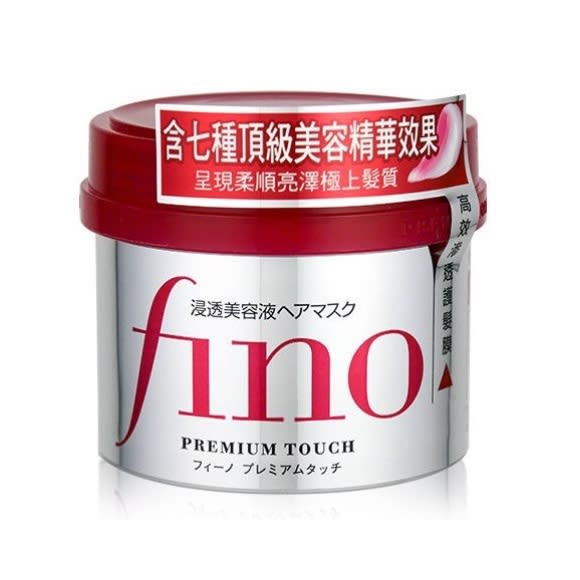 Check Shiseido Fino Premium Touch Hair Mask price below:
add_circle
Smoothens the frizz
add_circle
Moisturises and shines the hair
remove_circle
Strong scent
Overview
Made to provide nourishment for dry and damaged hair, the Fino hair cream not only repairs and strengthen the hair but also smoothens the hair.
Throughout usage, you may notice your hair is repaired with the help of the mask's ingredients to also protect your hair from weather conditions, UV rays and other hair-damaging procedures. It makes your hair stronger, smoother and more elastic, giving it a glossy look which also retains the dyed hair's colour.
Details
Key ingredients: squalane, royal jelly EX

Size: 230ml

Suitable for: dry and heat-damaged hair, dull hair
Who is this for?
If your hair is often exposed to hair dye and treatments like perming, rebonding or bleaching, its natural barrier coating might be damaged, causing your hair to be dry and look fried. This cream hair mask will help your hair persevere through the dehydrating process and hot weather of your local town.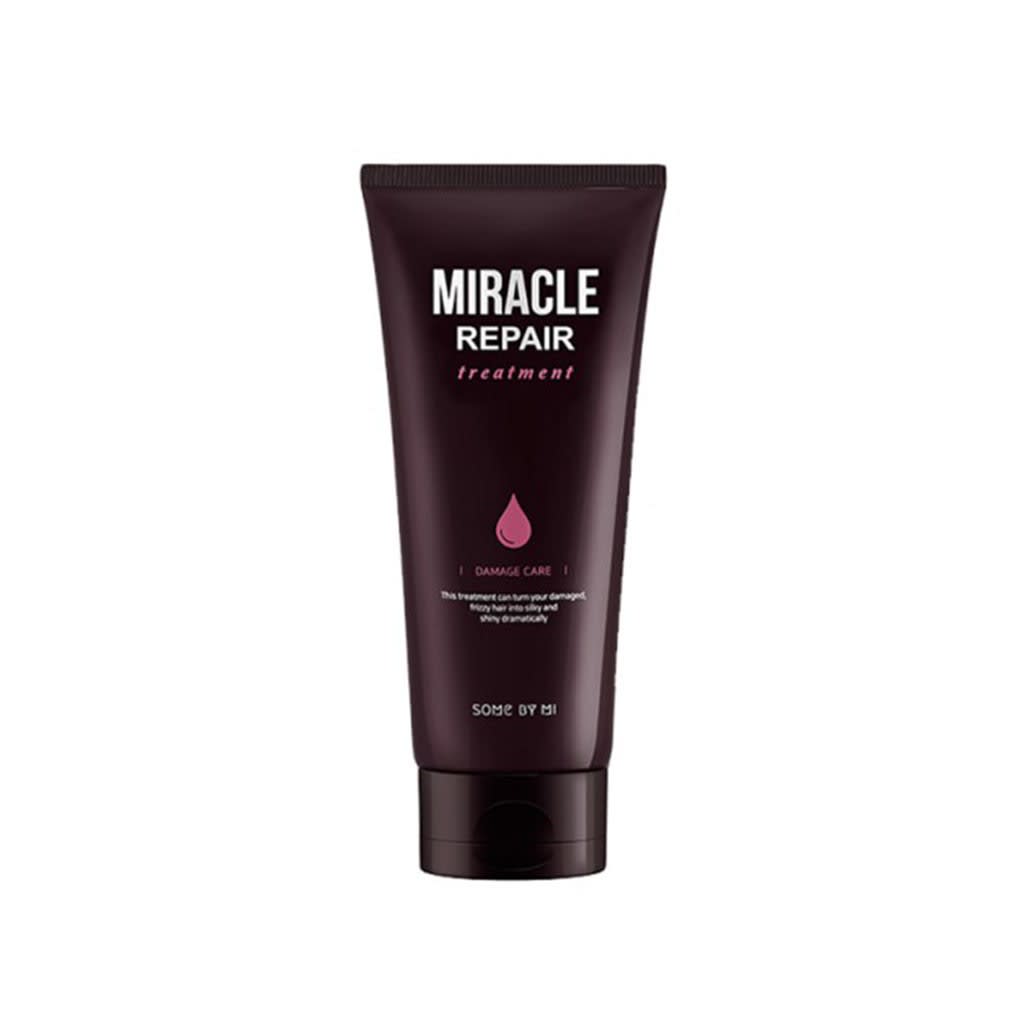 Check Some by Mi Miracle Hair Treatment price below:
add_circle
Mostly made of natural ingredients
Overview
Tailored for different hair problems including split ends, thinning, dull, and frizzy hair, this treatment cream moisturises and supplies nutrients to the hair. It ensures your curls and waves stay intact without being frizzy.
Depending on your hair's need, you can use it as a daily treatment cream or intensive treatment cream by leaving it in for a longer duration. The outcome of this cream's usage will be visible via your hair's strength and elasticity after a few use.
Details
Key ingredients: aloe vera, glycerin, camellia seed oil, hydrolysed proteins

Size: 180ml

Suitable for: dry and heat-damaged hair, dull and frizzy hair
Who is this for?
If your hair is damaged from frequent dying and hair-styling tools like dryers and curlers, this treatment cream will help you recover your hair's original glow and keep it hydrated. For those with just fine and normal hair, this SOME BY MI's Miracle Repair Hair Treatment is also suitable for you to ensure your hair stays healthy with regular treatments.
---
Can I use a heat protectant every day?
Yes, you can. In fact, you should if you style your hair with the heat on a daily basis. There is no contraindication of daily use unless the formula causes skin irritation upon contact. 
Although highly unlikely, if that is the case, simply change your heat protectant product with less sensitising formulas or consult your dermatologist. 

Aside from heat styling, your hair faces a series of environmental stressors and one of which is the Sun. So even if you do not intentionally apply heat onto your hair, the Sun will. 

Certain heat protectant keeps your hair safe from applied heat, UV rays and environmental pollution. 

Not only is heat protectant safe for daily usage, but it also brings benefits to your hair with its hair-friendly, nourishing ingredients. 

Benefits may include hydration, nourishment, repair, anti-frizz and the list goes on depending on the formula. 
---
Related articles