Breakfast is indeed the most important meal of the day. A sandwich maker provides you with interesting options each morning as opposed to just cereal. All you have to do is stack your favourite ingredients on any bread of your choice and trust your ever-ready sandwich maker to do its magic. Invest in one of these excellent sandwich makers for a hearty breakfast! Keep scrolling to shop our favourites.
---
Top 7 Sandwich Makers In Malaysia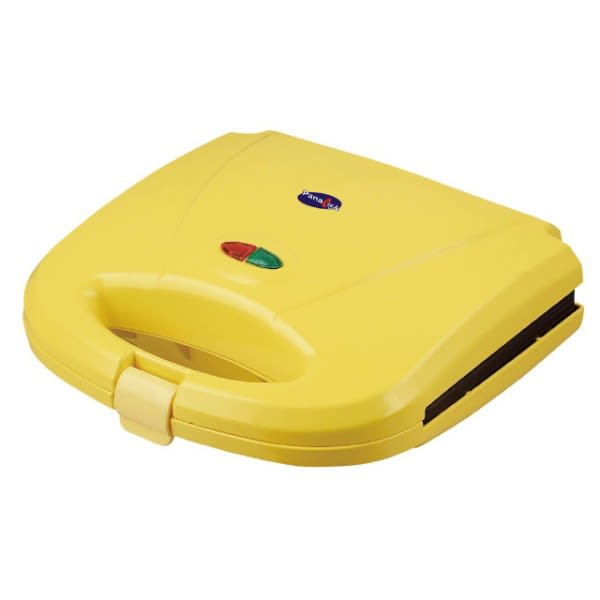 Check PANALUX Multi Toast Sandwich Maker Grill PSM-304G price below:
add_circle
Multifunctional
add_circle
Non-stick coating
add_circle
Cool-touch surface
Why It's Our Top Pick:
"This multifunctional sandwich maker gives you bang for your buck.
We love its versatility, irresistible price, and how easy it is to use."
Features:
The great thing about this Panalux sandwich maker is that it can also be used for grilling. So, you can also cook hotdogs, eggs; basically, the preparation of your favourite breakfast foods can be done with just one appliance.
Don't worry about the hassle of cleaning up thanks to the non-stick coating makes it easy to clean.
Performance:
According to reviews, it offers convenience,  is easy to use, and is worth the price paid. While its temperature is not adjustable, it works just fine.
However, some commented that its wire is a little short.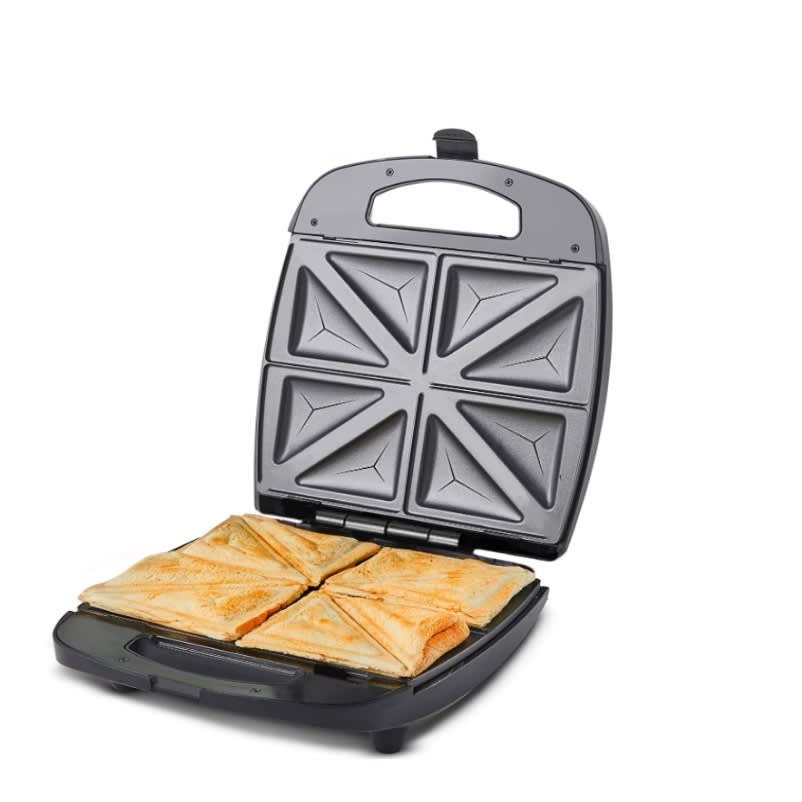 Check DESSINI ITALY Double Sided Electric Sandwich Maker price below:
add_circle
Cool-touch handle
add_circle
Energy-saving technology
This sandwich maker by DESSINI ITALY doesn't disappoint and won't burn a hole in your pocket.
Features:
Its double-sided grill and fast heating allow for even cooking of the contents of your sandwich. You won't have to worry about the ingredients sticking to the surface thanks to its non-stick coating that's easy to clean.
Besides, its got a cool-touch handle and a safety lock that makes it safe and easy to handle, especially around children. Further, there's an indicator so you know when your sandwich is done.
Performance:
Cheap but reliable sums it up. For the price you're paying, it truly exceeds expectations.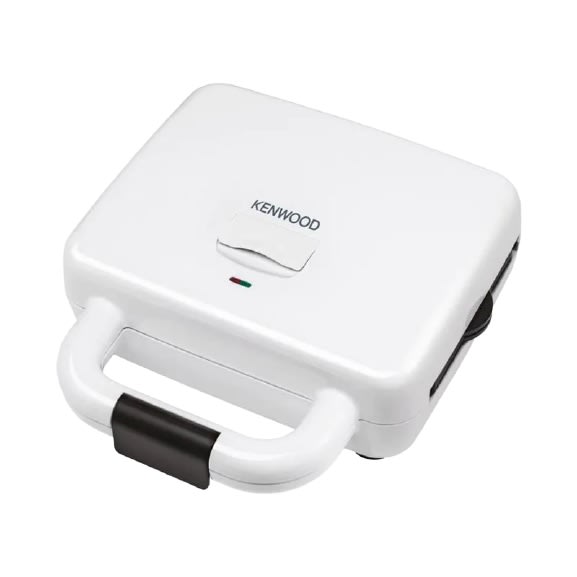 Check Kenwood Sandwich Maker 3 in 1 SMP84 price below:
add_circle
Non-stick plates
add_circle
Interchangeable plates
A versatile device that you can use for grilling and making homemade waffles!
Features:
It's got interchangeable plates for its different purposes -- grilling, making waffles, and a sandwich maker. The 180° hinge allows it to be conveniently opened flat to be used as a griddle.
Thanks to its compact build, it won't take up much space and since it's multifunctional, you won't need to get a waffle maker and grill separately.
Performance:
The non-stick coating makes it easy to clean the plates after use. Users are pleased with the quality of this product and its reasonable price. Though a review did mention that the waffles turned out a little soft. That could be due to the recipe and can be remedied by toasting.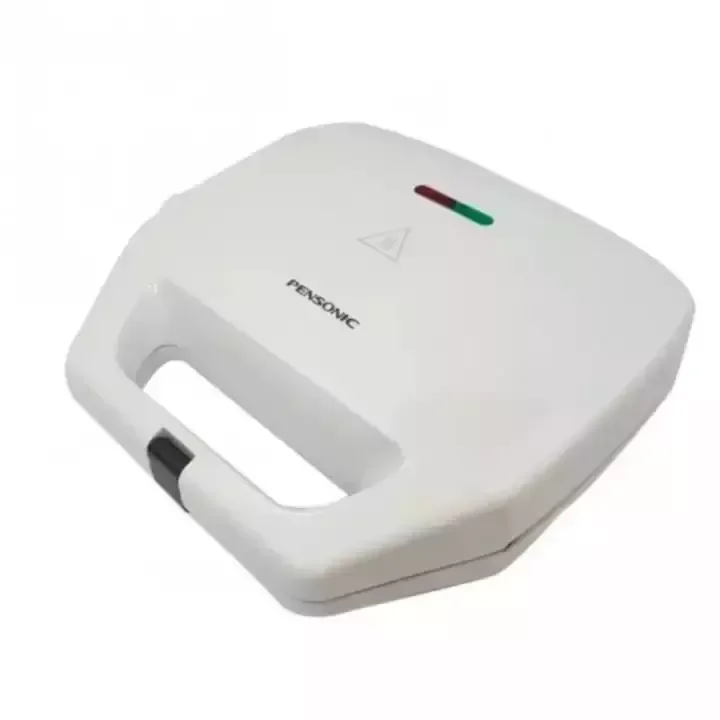 Check Pensonic PST-961 price below:
add_circle
Upright storage
add_circle
Indicator light
add_circle
Cool-touch surface
remove_circle
Basic features
If you're looking for a basic and reliable sandwich maker that's easy to clean, then the Pensonic PST-961 is for you.
Features:
The cool-touch surface is great so you won't have to worry about accidentally burning yourself if you touch it. It can be placed upright for easy storage.
The indicator light lets you know when your sandwich is done.
Performance:
This sandwich is for those who want a fuss-free sandwich maker that's simple and easy to use. It's a no-frills model that performs well and has received a 5-star rating on Shopee and 4.6 stars on Lazada.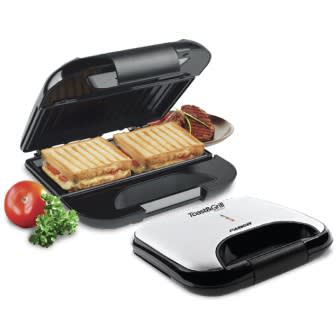 Check Faber Italia FSM 616 price below:
add_circle
Upright storage
add_circle
Safety cut-off features
This 2-in-1 sandwich maker and grill allow you to conveniently whip up a sandwich or a burger with just one appliance. You'll have one less item to wash.
Features:
Featuring a stainless steel body and minimalist design, it is durable and won't take up much space as it can be stored upright.  Not to worry about any mishaps as it has got safety cut off features. It also has 2 pilot indicator lights.
Performance:
Its build is of good quality and it offers convenience at an unbeatable price. This is the ideal sandwich maker as you can grill your patties on it too.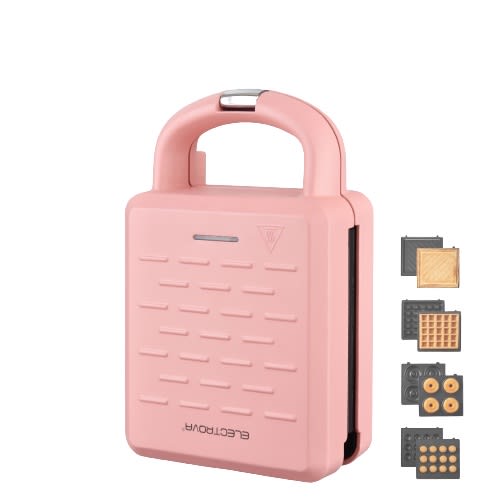 Check Electrova Classic Series 4 in 1 Sandwich and Waffle Maker price below:
add_circle
Multifunctional
add_circle
Value-for-money
Convenient for a quick craving fix.
Features:
Besides waffles and sandwiches, you can also make egg waffles and doughnuts.
It can be easily cleaned by wiping it down with a damp clamp thanks to the non-stick coating.
With 650W of power, both the upper and lower plates are heated simultaneously, heating the food evenly. It's lightweight and compact; therefore it is easily stored.
Performance:
This model has received many positive reviews for its convenience, quality and affordability. According to users, it is indeed easy to clean thanks to the food-grade non-stick coating layer on the surface of the plate. 
At under RM100, you're getting a multifunctional appliance that works like a charm.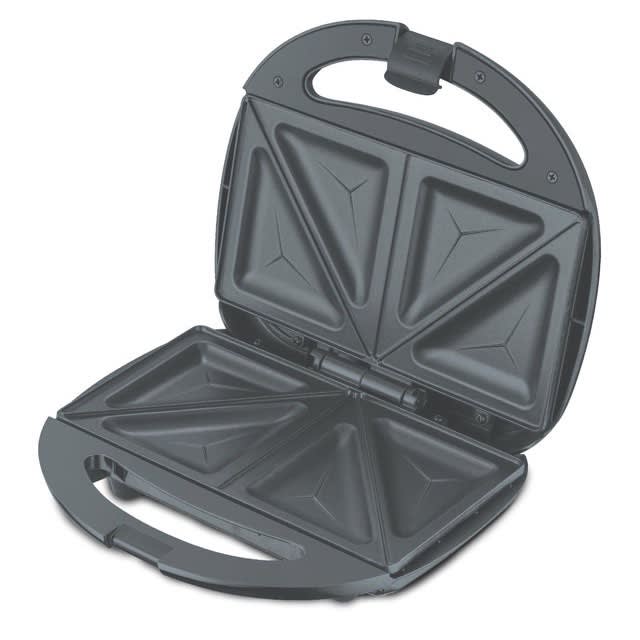 Check Khind Sandwich Toaster ST-810 price below:
add_circle
Cool-touch handle
add_circle
Non-stick coating
remove_circle
Looks cheap
For the best pocket sandwiches. Don't hold back on the fillings.
Features:
The built-in thermal fuse ensures that overheating won't be an issue. You can rest assured that your pocket sandwiches will turn out just right, especially since a light will indicate when it's done. Besides, it's easy to clean thanks to the non-stick coating.
Don't worry about it heating up as you can handle it safely thanks to the cool-touch handle.
Performance:
Users praise how well it functions but did mention that it can feel and look a little cheap. Given the price, it's really nothing to complain about.
What Should You Look Out For in A Sandwich Maker?
Buying a sandwich maker sounds simple enough... well, not really.
Before purchasing one, here are some key things the average Malaysian shopper should look out for when buying a sandwich maker:
Size and Capacity: Most basic makers can fit two servings, while others can make four or more. Therefore, consider your family size and how many sandwiches you'd usually want to make.

Power Consumption: Aside from the high cost of electricity in some parts of Malaysia, check the power rating because low ones can mean slower cooking, but it will save on electricity.

Price: Sandwich makers are generally cheap, so just choose one that you're most comfortable spending on, but don't compromise on quality just to save a few ringgits. Unless you're just experimenting, going for cheaper, lower-quality products might not last as long and might not perform as well.

Non-stick Coating: It'll be highly convenient to go for a maker with a high-quality non-stick coating. This feature makes cleaning easier and helps ensure your sandwiches don't stick to the grates.

Indicator Lights: This feature is pretty handy because it lets you know when the machine is preheated and ready to use, as well as when your sandwich is ready.

Safety Features: While not a priority, it'll be useful to have a lock-lid, cool-touch handle and non-slip feet for extra safety use, especially with handy kids around. 

Warranty: It's always wise to choose a product that comes with a warranty. This gives you peace of mind knowing that you're covered if the product has any defects or issues.

Versatility: Many sandwich makers are actually multifunctional and can also grill other foods. But this will depend on the shape of the maker too.

Brand Reputation: Do some research and read reviews about the brand you're considering. A reputable brand often means good customer service and a reliable product.
Remember, the best sandwich maker for you will depend on your personal preferences, budget, and needs.
Related articles: