For several years, handwashing your clothes might become a habit. The good news is that a washing machine can speed up cleaning your clothes. Most washers are made with new technologies and have unique features that work best with any fabric. 
The market will provide many options for front-loading, top-loading, or portable washing machines. All you need to do is choose one that meets your budget, as we provide a list of where to look for the best machine in Australia below. Skip to the buying guide section if this is your first time getting a washing machine to keep your shopping on track. 
10 Best Washing Machines in Australia 2023 - Top Brands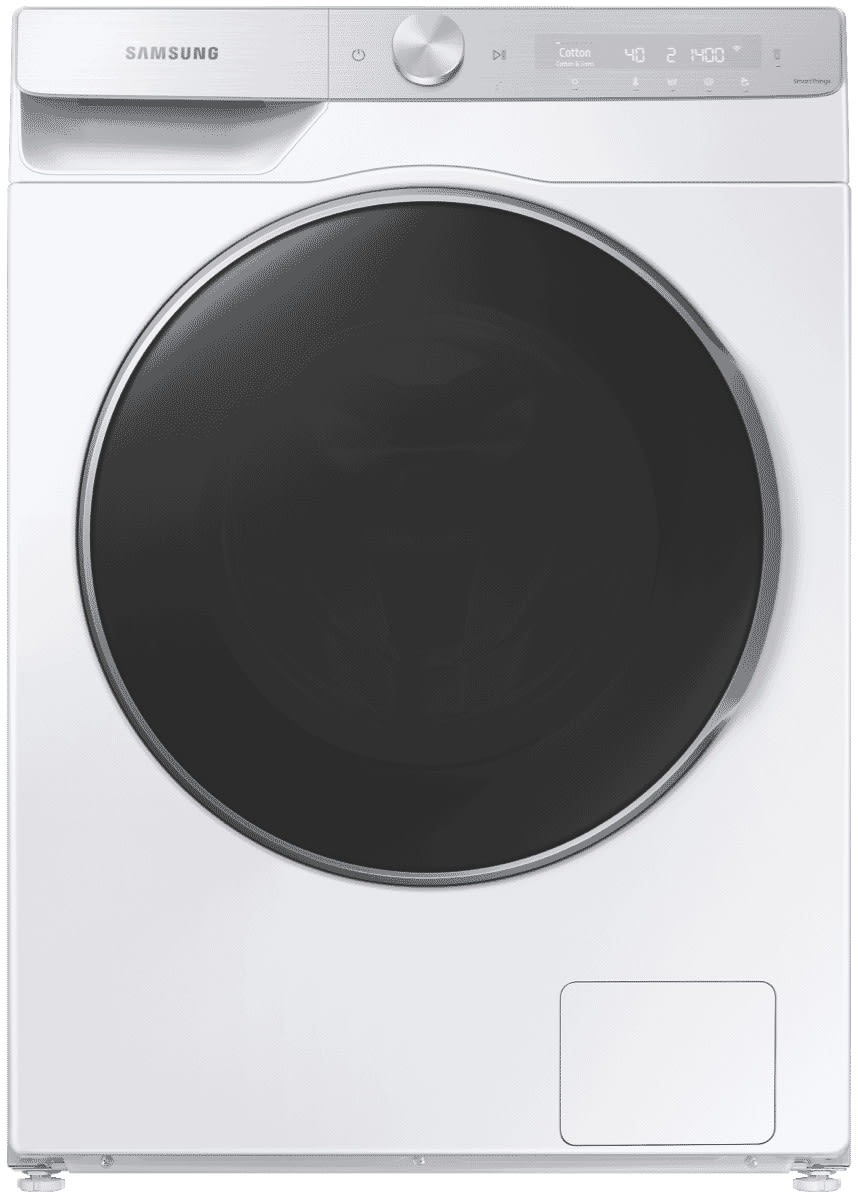 Check Samsung WW12TP04DSH 12kg Front Load Washing Machine price below:
add_circle
The clean drum feature will prevent lousy odor in the washing machine
add_circle
VRT+ Technology supports less vibration making the washer energy-efficient
remove_circle
Heavyweight
Product Specification
Capacity: 12 kilograms 

Spin Speed: 1400 rpm 

Featured Program: 21 wash programs 
Why It's Our Top Pick 
Samsung is Australia's best washing machine brand due to the added innovative features, making your laundry habit much more convenient. The Bubblewash Front Load Washing Machine will ensure efficient fabric cleaning that can eradicate powerful stains with only one wash! It could be your most suitable choice if you desire a laundry routine requiring less time and effort. 
This 12kg Front Load Smart Washer can offer many unique features for more intelligent washing. Troubleshooting the machine is made more accessible by the SmartThings app, which is readily downloadable for every user. 
Key Features 
It has an AI control panel that helps simplify your laundry needs by suggesting proper wash cycles and monitoring the progress. Compared to its rivals, this front-load washer can wash more clothes and bulky items in a single load. After every wash, you don't need to remove detergent residue, as the StayClean drawer will do the job. Overall, the digital inverter technology backs up a robust and quiet performance. 
Why Buy This 
It can deep clean clothes with the steam cycle. You can complete the laundry quickly - thanks to super speed features, such as the dynamic drum rotation and speed spray for minimal rinse time.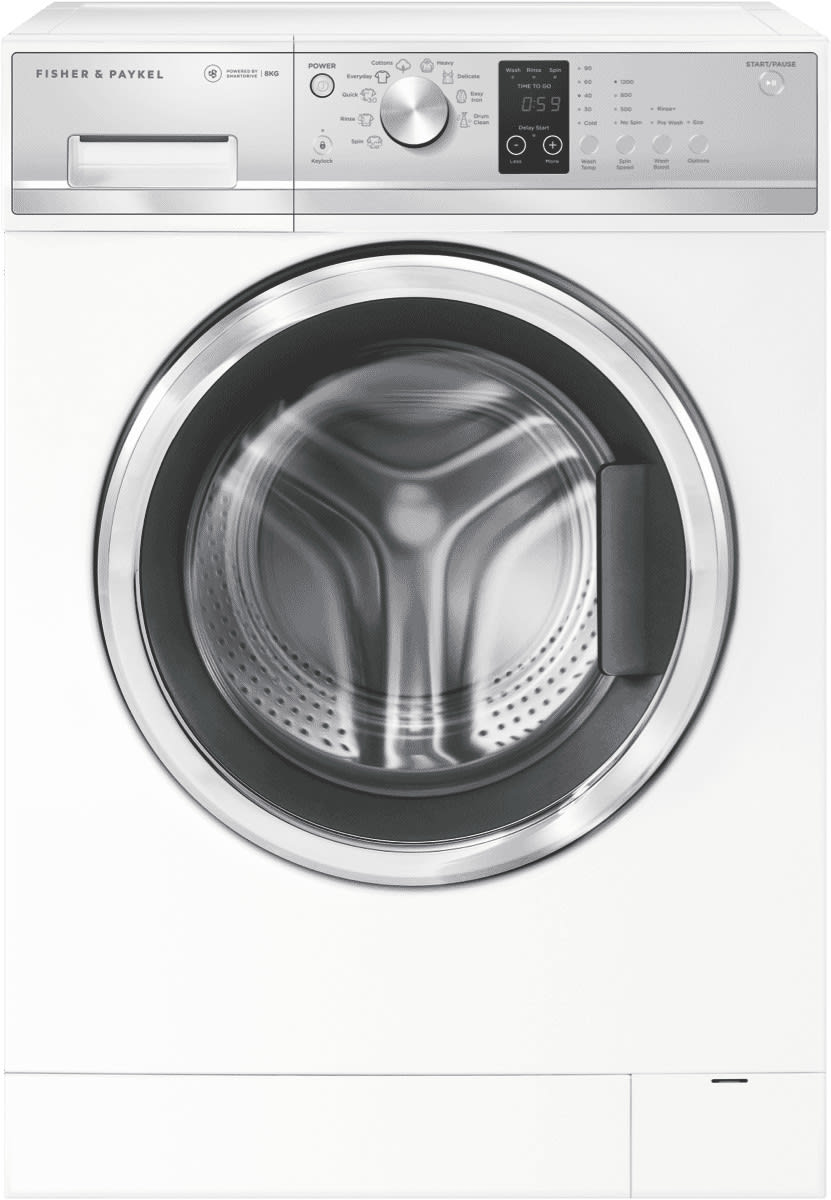 Check Fisher & Paykel WH8060J3 8kg Front Load Washing Machine price below:
add_circle
Fisher & Paykel is a reputable brand
add_circle
Good for soiled fabrics
add_circle
Wash clothes silently
Product Specification
Capacity: 8 kilograms 

Spin Speed: 1200 rpm

Featured Program: 9 wash programs 
Fisher & Paykel has the best quality washing machine for every household. With the help of SmartDrive Technology and other unique features, they will not compromise fabric care. 
  Key Features
The front-loader washing machine has an easy-to-use control panel to choose the proper wash cycle for your needs and a quiet motor. It has a pre-wash function to remove excess dirt before the actual wash. It also features a vortex wash, which speeds up the washing process and thoroughly cleans the fabric.  
Why Buy This 
It lets you control the water temperature to protect delicate fabrics. The smart touch control panel makes saving energy and water consumption easier in every wash.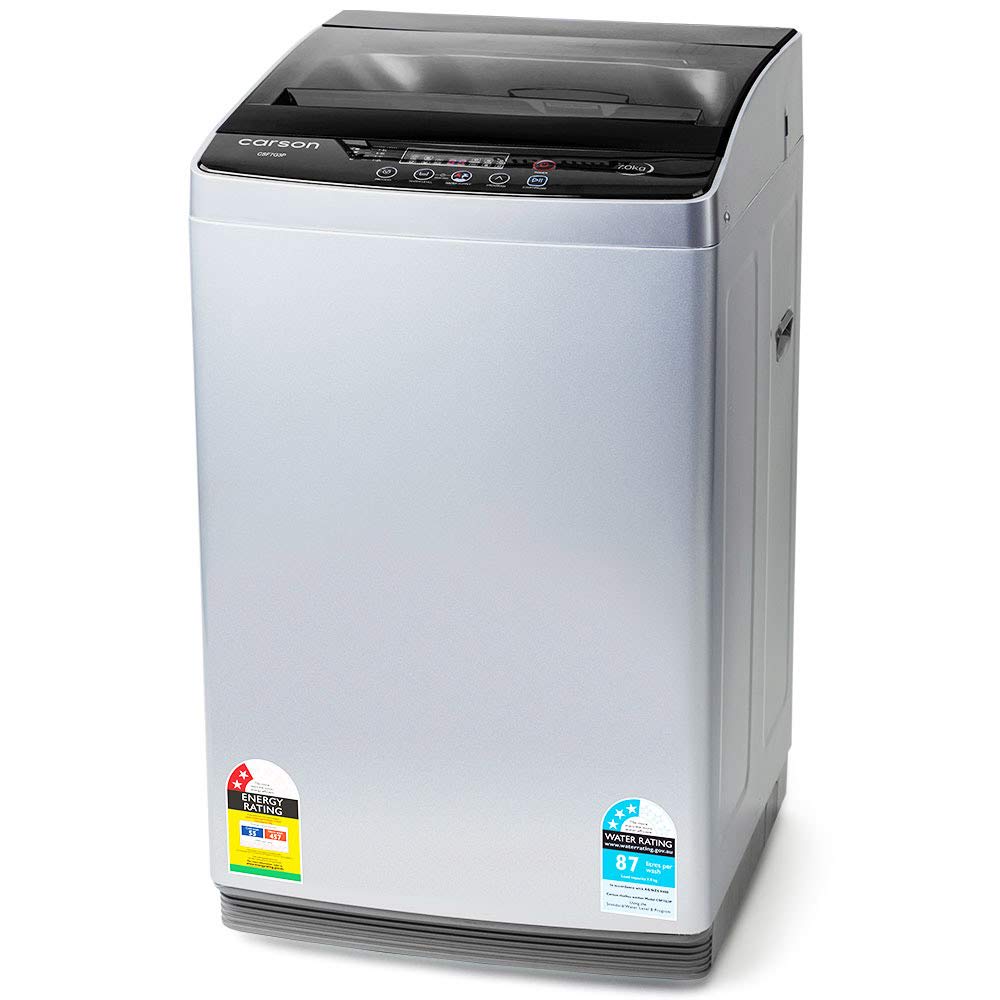 Check Carson 7kg Top Load Washing Machine price below:
add_circle
The platinum finish is looking good
add_circle
Easy to assemble
add_circle
It quietly cleans different fabrics
Product Specification
Capacity: 7 kilograms

Spin Speed: Not specified

Featured Program: 11 wash programs 
Carson, known for its convenience and style, has to offer a top-load washing machine with every feature everyone wants. 
Key Features
This washer is both spacious and easy on fabrics. It has a dry spin feature to remove excess moisture after washing clothes. The tub wash function makes cleaning the machine's internals simple to guarantee optimal performance. The digital control panel is on the washing machine for easy access. 
Why Buy This 
Its platinum construction ensures durability with top-notch features for washing and drying clothes.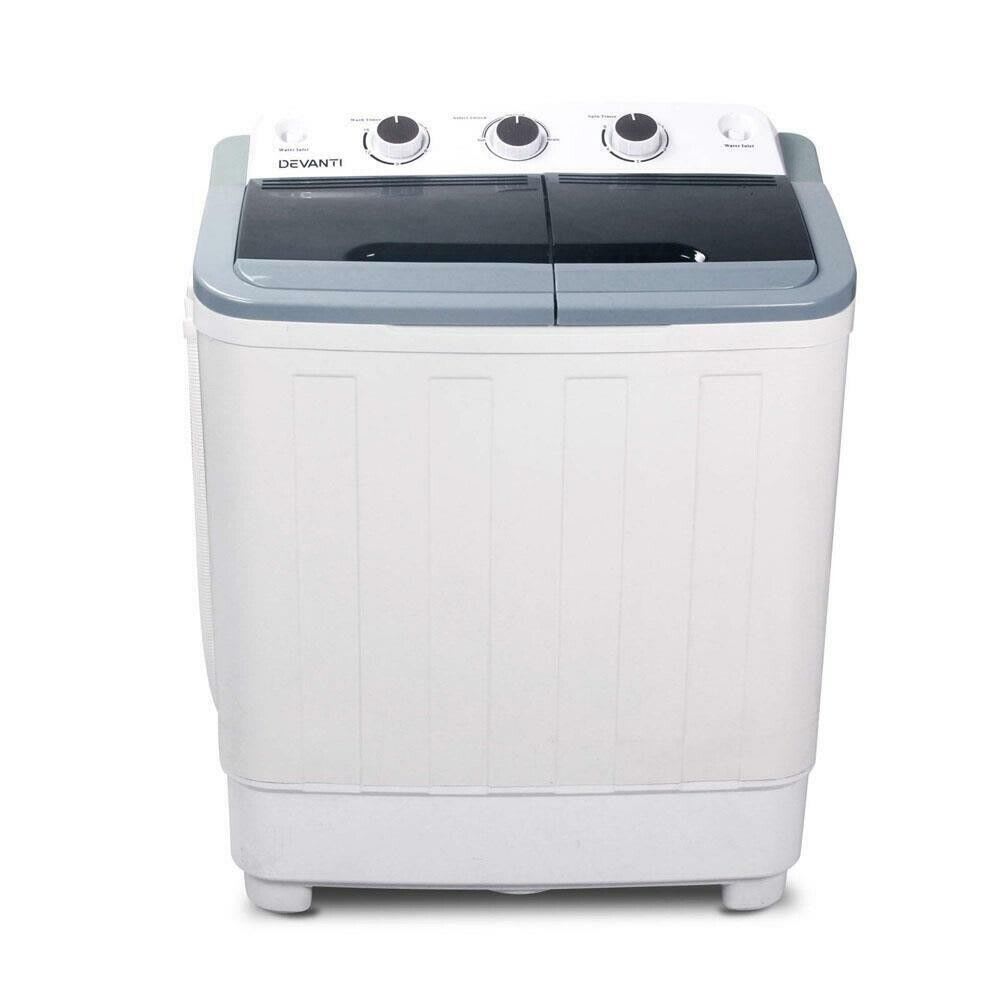 Check Devanti 5kg Twin Tub Mini Washing Machine price below:
add_circle
Good value for money
remove_circle
The drain hose is too short
Product Specification
Capacity: 5 kilograms

Spin Speed: 1300r/h

Featured Program: Suitable for all fabric types 
Devanti's Twin Tub Mini Washing Machine is light and easy to set up in tight spaces. You can bring it with you everywhere, including on caravan trips! It is also ideal for small to medium household size. 
Key Features
The mini washing machine has two spin-and-wash tubs. Plug it in, fill it with dirty clothes, add water, and you're done after 15 minutes. It can ensure that the spin dry and rinse functions run quietly, saving energy. Thanks to its wide-opening lid and detachable filter, it can quickly clean the washer. Lastly, the appliance is easier to move around with the built-in handle. 
Why Buy This 
You can get two washers in one unit for a reasonable price. It is a must-have for small families looking for a portable washing machine that can load a lot of clothes.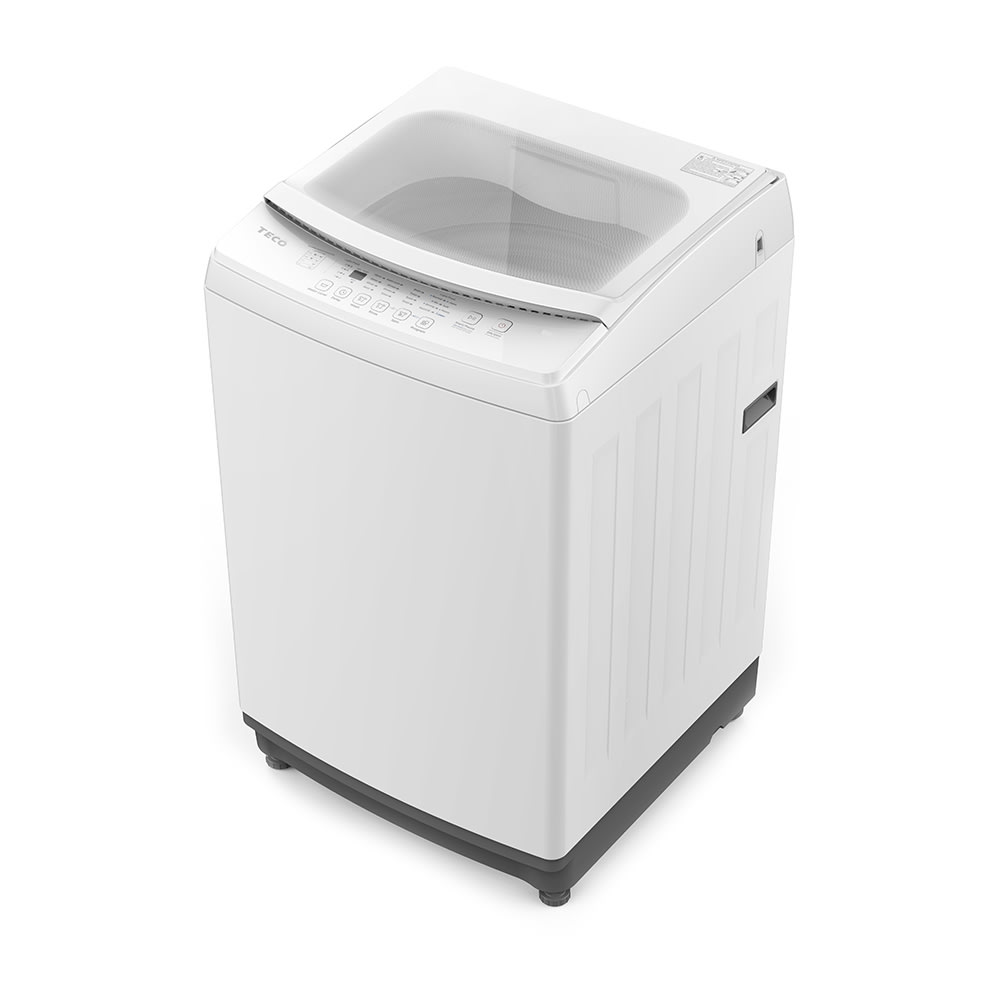 Check Teco 5.5kg Top Load Washing Machine price below:
add_circle
Inexpensive and smart
add_circle
High-capacitated top-load washing machine
add_circle
Can keep various fabrics safe
Product Specification
Capacity: 5.5 kilograms 

Spin Speed: 700 rpm

Featured Program: 6 wash programs 
Teco made a top-load washing machine that was smart, compact, and cheap all at once. It includes an imbalance sensor and an auto-shut-off function - two essential features in a washer. 
Key Features
A child-lock feature in the washer is essential to the safety of every household. It has six wash cycles suitable for all fabrics and lets you choose the level of water you need. Because of the smart features like the pulsator-wash action and auto power off, the washing machine won't use more energy. The LED display panel lets you watch the entire wash process.
Why Buy This 
It also has a dispenser for detergent and softeners. The Teco Top Loader Washing Machine yields almost the same features as its rivals for less money. Indeed, a good choice for individuals on a tight budget.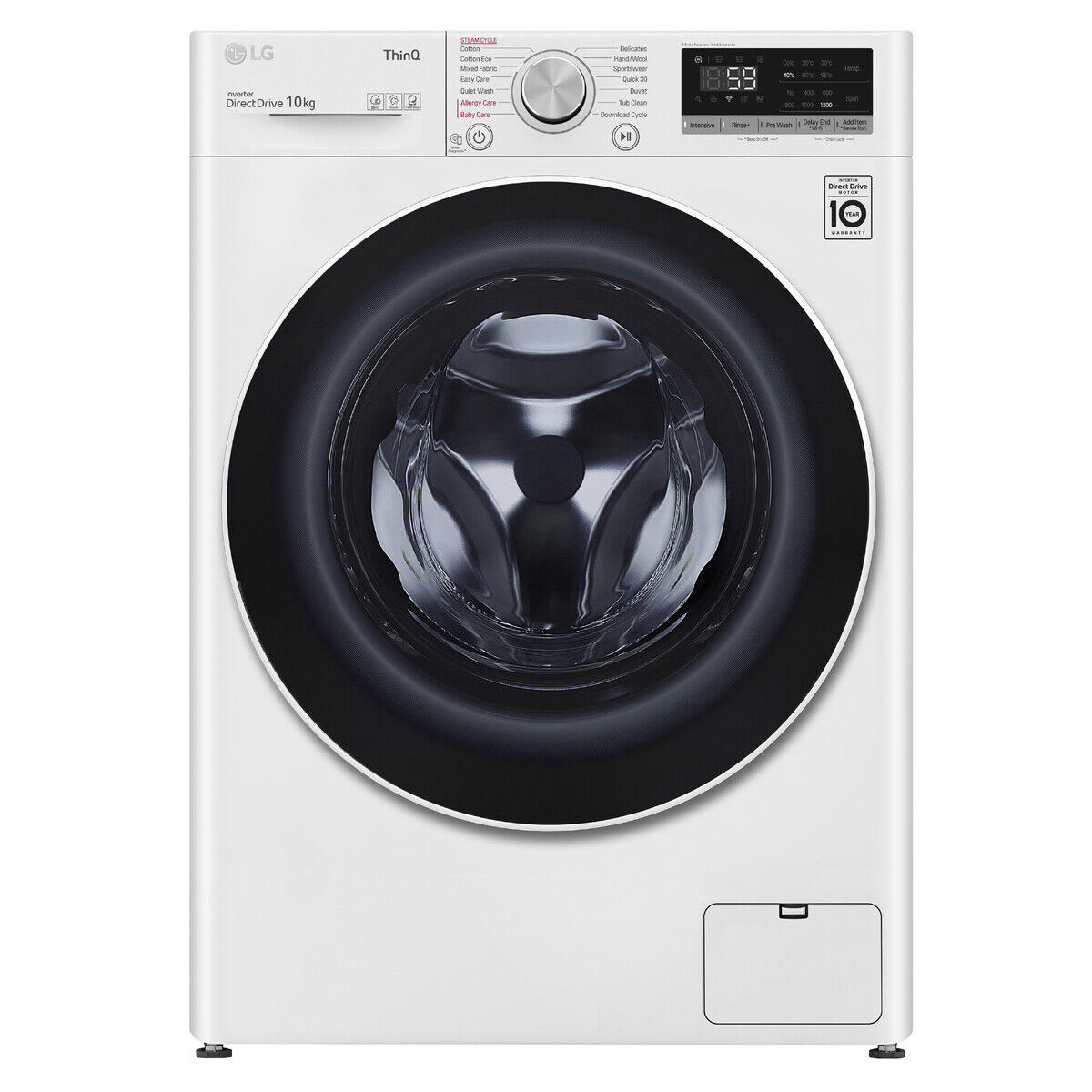 Check LG WV5-1410W 10kg Front Load Washing Machine price below:
add_circle
Offers a wide range of washing options
add_circle
It has a durable construction
add_circle
It is a smart washing machine
remove_circle
Instructions to set up the washer can be hard to follow
Product Specification
Capacity: 10 kilograms

Spin Speed: 1400 rpm

Featured Program: 15 wash programs 
The steam function in this LG Front Load Washing Machine helps to reduce allergen exposure. Because it is AI-enabled, it has more smart features for washing clothes, such as the ThinQ technology, which allows remote access to your wash progress. 
Key Features
LG makes the best washing machine choice, which is the agitator model. An inverter direct drive motor for a quieter operation controls it. The design is very sturdy, with an opening lid made of tempered glass and a stainless steel interior. Even the wash load can be estimated by AI technology to select the appropriate wash motion for fabric care. 
Why Buy This 
With its pause-and-add feature, you can add more clothes before the washer spins in two seconds. It works the same way you handwash clothes with six motions and delivers beautiful results.
Check Carson 9kg Top Load Washing Machine price below:
add_circle
Features a water level control
add_circle
High-quality top-load washing machine
add_circle
It helps clothes dry quickly
Product Specification
Capacity: 9 kilograms

Spin Speed: N/A

Featured Program: 8 wash programs 
The cold and warm wash functions with Carson's 9kg Top Load Automatic Washing Machine will keep your clothes safe. Thanks to the diamond drum design, which can gently handle a variety of fabrics! 
Key Features
The washing machine can load large quantities of fabrics. It is built with a stainless steel tub and has an air-dry spin function for minimal dampness. Its automatic features, like load imbalance correction, promise quiet operation and energy efficiency. The LED display gives you complete control of the machine, with instructions to safely wash any fabric.
Why Buy This 
Carson's Top Load Washer, which can wash many clothes, is perfect for larger households. It has a lint filter for easy cleaning to extend the machine's lifespan.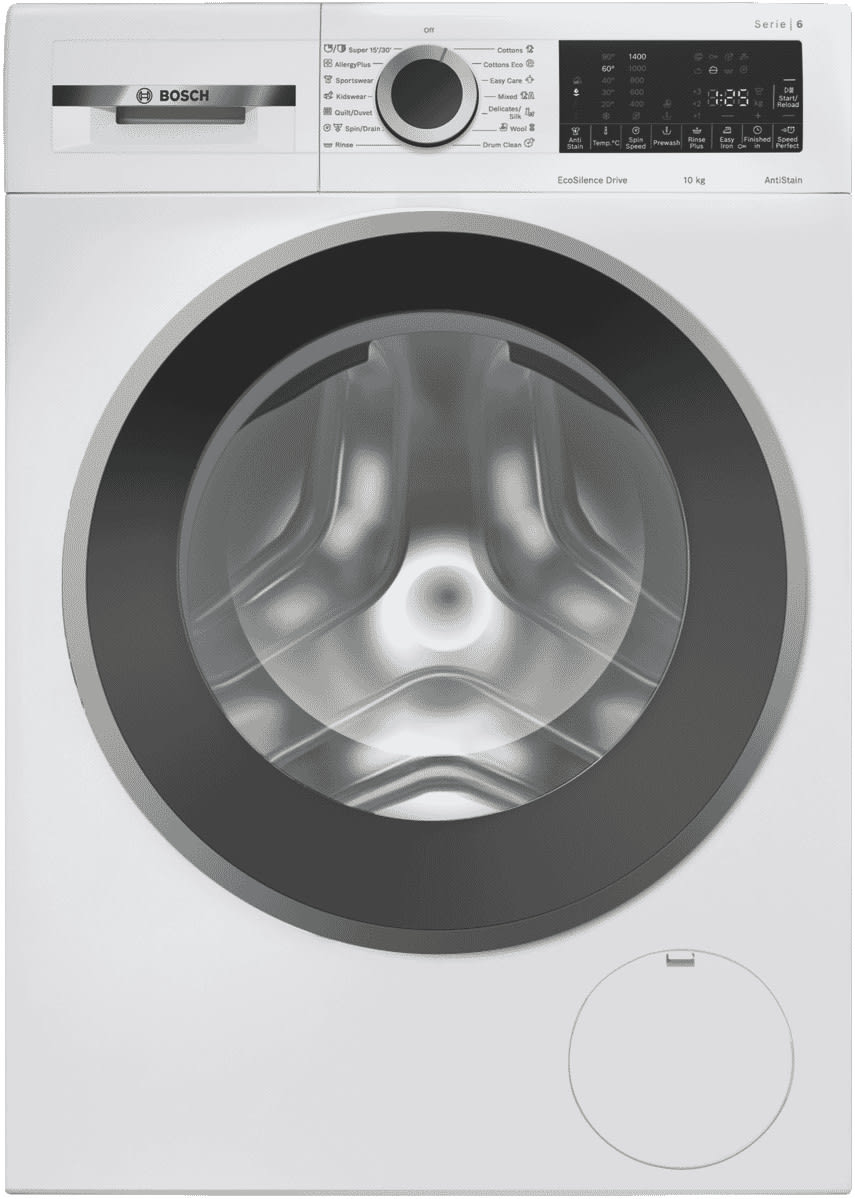 Check Bosch WGA254U0AU 10kg Front Load Washing Machine price below:
add_circle
Energy-efficient
add_circle
It will notify users when the drum needs for cleaning
add_circle
It has several safety features
remove_circle
Can be bulky
Product Specification
Capacity: 10 kilograms

Spin Speed: 1400 rpm

Featured Program: 14 wash programs 
With the Bosch Series 6 Front Load Washing Machine, removing common stains from clothing is no longer a chore! Not only does it finish a lot of wash loads, but it also has excellent features.
Key Features
Bosch made a front-load washing machine with a gentle wave-droplet design on delicate fabrics. There's also a huge LED display to know the wash program status quickly. It is cost-effective, featuring a quiet motor to deliver a 5-star energy rating performance. As a result, it can clean clothes 65 percent faster than its competitors. 
Why Buy This
This washing machine is ideal for sensitive skin because it has the Allergy Plus feature. Nonetheless, the touch controls for the pre-wash, easy iron, and anti-stain wash programs are sure to please every user.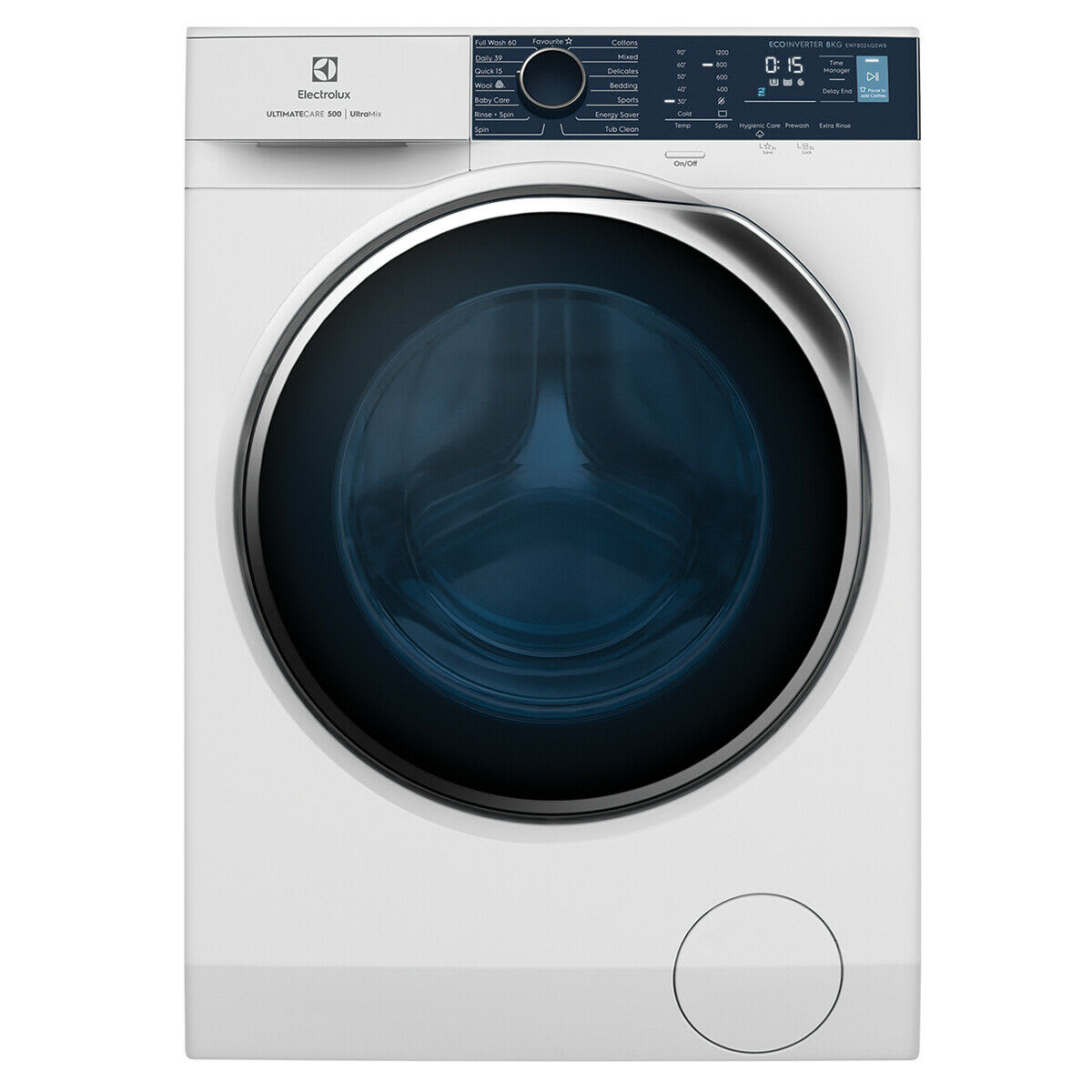 Check Electrolux Ultimate Care 500 Front Load Washing Machine price below:
add_circle
Inexpensive in the long run
add_circle
It has a clean tub function for upkeeping
add_circle
The drum opening is easily accessible
remove_circle
The power cord is too short
Product Specification
Capacity: 8 kilograms 

Spin Speed: 1200 rpm

Featured Program: 15 wash programs 
A 4-star energy-rated washing machine is a must-have to conserve less electricity. Then, Electrolux Ultimate Care 500 Front Load Washer should be on your shopping list! 
Key Features
The eco inverter motor, which reduces vibration and noise during the wash cycle, primarily reduces energy consumption. Depending on the fabric load, it also promises flexible programs, including a 15-minute wash. In addition, it is a hygienic washer that gets rid of bacteria, allergens, and dust mites.
Why Buy This 
Electrolux guarantees high efficiency with its UltraMix technology, which aids in thoroughly dissolving detergents. Your clothes won't need to wash again after one cycle.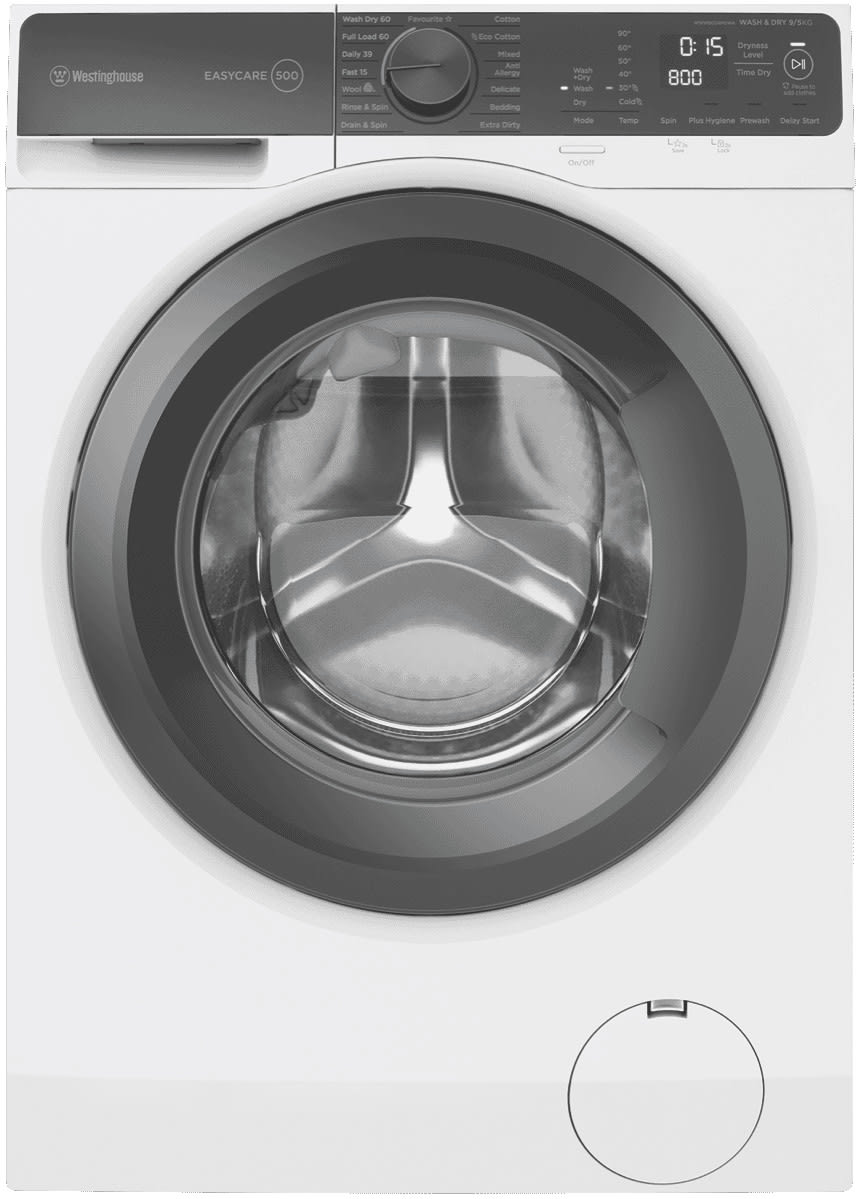 Check Westinghouse WWW9024M5WA 9kg Combo Washer Dryer Washing Machine price below:
add_circle
Can perform urgent wash needs
add_circle
Won't damage delicate fabric from washing to drying
add_circle
The one-button press is time efficient
remove_circle
The drying feature is not that good
Product Specification
Capacity: 9 kilograms

Spin Speed: 1200 rpm

Featured Program: 15 wash programs 
Westinghouse's Front Load Washer is Australia's best rated washing machine with a dryer combo. It is a 2-in-1 product at a reasonable cost and can boast a 4-star energy rating for excellent efficiency. 
Key Features
Infused with a button that could save your usual wash cycle, this washer-dryer combo can save time. It won't cause interruptions, with the inverter motor ensuring a quieter wash cycle, hence using up lesser energy. It has an extra-large drum opening for supersize loads. The washer properly dissolves detergent to help stop allergens and achieve clean laundry. 
Why Buy This 
It's a great idea to buy both a washer and a dryer in one unit. In addition, this is a value-added purchase because Westinghouse is a trusted brand for keeping your clothes clean and safe.
---
What is a Washing Machine?
A washing machine is a home necessity that helps save money and time. It takes little effort to transform dirty clothes into more desirable ones. After you set the washing program to meet your needs, the unit will operate independently. 
How to Clean Washing Machine
Washing machines require deep cleaning for extended use. It varies depending on the type of washers - such as with front and top load units. 
Front-Load Washing Machines 
This washing machine unit requires less soap and water, making it more susceptible to mildew. First, remove the dust and hair strands from the washer's interior before examining the gasket. Clean the rubber at least once monthly to remove all the dirt, while bleach powder or baking soda can eliminate solid stains and a foul smell from the drum. Before using it again, it must be neat and free of unpleasant odors for more optimal performance.
Top-Load Washing Machines 
Most top-load units' advantages are their self-cleaning drum design. 
For top-load washing machines that do not have the feature above, you can use bleach and vinegar to clean them. Use a microfiber cloth and a washing machine cleaner to remove dirt without scratching the surface. Some models have an agitator that is soaked in bleach to get the dirt off using an old toothbrush.
---
Buying Guide: How to Choose a Washing Machine
Selecting the proper unit during the washing machine sale in Australia is challenging. Some suggestions to consider are:
Have a budget in mind.
The price is a significant factor in helping you compare washing machines in the market. Therefore, choose from reputable brands and carefully examine the added features to get the most value for your money.
Opt for more capacitated washing machines. 
This factor depends on your daily laundry needs. For example, larger families may prefer washing machines with a minimum wash capacity of 8 kg. 
The unit must be energy-efficient.
Always go with energy-efficient washing machines. Monitor the motor design to determine whether the unit would lower electricity costs.
Look for value-added features. 
Smart washing machines can be costly but can give you a lot of advantages. More wash cycles, less noise, and the best cleaning results are among these.
Consider other consumers' opinions about the washing machine. 
Take into account washing machine reviews before making a purchase. Those will provide real-world feedback on the product, including its benefits and drawbacks. 
---
Best Washing Machine Brands in Australia
There are many good brands of washing machines in Australia, each with strengths and weaknesses. Some of the best washing machine choices include:
Bosch Washing Machine
Known for its innovative features and energy efficiency, Bosch washing machines are popular in Australia. They offer a range of models, from compact to large, with various features to suit different needs.
Samsung Washing Machine
Samsung is known for its high-quality electronics, and its washing machines are no exception. They offer many models, including front and top loaders, with features of steam cleaning and smart technology.
LG Washing Machine
LG is another famous brand in Australia, offering a range of washing machines with features such as steam cleaning, smart technology, and large-capacity drums. They are also known for their energy efficiency.
Fisher & Paykel Washing Machine
Fisher & Paykel is an Australian brand offering a range of washing machines, including top and front loaders. They are known for their innovative features, such as SmartDrive technology, which uses fewer parts and reduces noise and vibration.
Miele Washing Machine
Miele is a high-end brand that offers premium washing machines with features such as automatic detergent dispensing and large-capacity drums. They are a popular choice for those looking for a long-lasting machine.
---
Washing Machine Price Range here in Australia
The washing machine price in Australia varies greatly depending on the brand, model, and features. Generally, the price range for the best quality washing machine in Australia can range from around $400 to over AUD 2,000.
---
Where to Buy Washing Machines in Australia?
There are many options for where to buy the best rated washing machine in Australia, including
Appliance stores have a wide selection of best brand washing machines in Australia from various brands, and you can typically compare models side-by-side to find the one that best meets your needs.

Department stores have a range of washing machines, typically from higher-end brands. These stores may offer additional services like delivery and installation.

Online retailers such as Amazon, Bing Lee, and Catch.com.au offer a wide selection of washing machines at competitive prices. You can typically read washing machine reviews to find the best one. Many online retailers also offer free delivery to most areas of Australia.

Manufacturer websites: Many washing machines manufacturers sell the best washing machine directly through their websites. It can be a good option if you know which brand or model you want and want to take advantage of washing machine sale or deals.
Ultimately, where you buy your washing machine will depend on your preferences and needs. Compare prices, read washing machine reviews, and consider factors like delivery and installation.
---
Conclusion
Multiple factors will influence your choice of the best washing machine. Listed above are a few well-known brands that sell a variety of washers. Make a buying decision based on the washing machine's pricing, capacity, ease of cleaning, and added features. There will be a washing machine for you, no matter how big or small your household is.