The weather is unpredictable, impacting your laundry. Storing wet clothing can damage the fabric and leave behind an unpleasant odor. A dryer machine helps you put away clothes in a cabinet after washing them, thus removing the hassle of waiting for the sun to come out. Hot air will remove extra moisture from the clothes, making them feel good and soft.
We then looked for the top cloth dryer machine online to help you buy a quality product with durability and efficiency. Below is the list of the best clothes dryer in Australia.     
---
10 Best Clothes Dryers in Australia 2023 - Brands & Reviews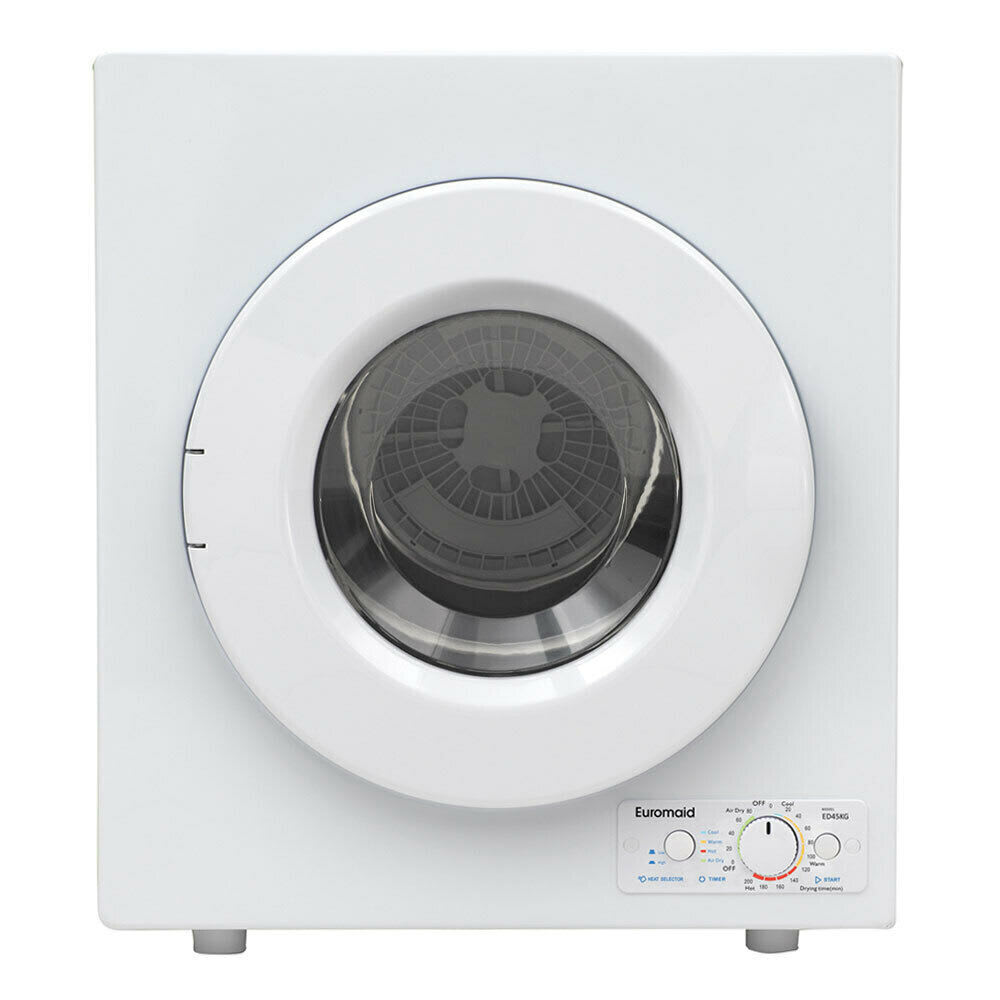 Check Euromaid Front-Load Vented Clothes Dryer price below:
add_circle
Has self-cleaning feature
add_circle
Can brag small dimensions for ease of installation
remove_circle
Less energy efficient
Product Specs
Type: Front-load vented dryer 

Dryer Capacity: 4.5 kilograms

Power: Not specified
Why It's Our Top Pick
Euromaid is one of the brands that has received favorable cloth dryer reviews in Australia. Start wisely if this is your first time investing in a clothes dryer. You will spend less money if you choose a dryer with a smaller capacity, which is enough for your laundry needs. It has every essential feature, including a turbofan, an overheating sensor, and a speedy drying process for improved drying results. 
This front-load dryer model is easy to install upside down or on the floor, making it suitable for small spaces. Indeed, Euromaid is a brand that you can trust with portability and performance. 
Key Features 
The Euromaid Front-Load Vented Dryer is highly recommended for small families because it has enough space to dry dirty clothes daily. Depending on the dry load, you can adjust the heat from low to high. You can use the quick drying function thanks to the turbofan for circulating more heat. The overheating sensor will prevent wear and tear and extend the dryer's lifespan. 
Why Buy This 
Despite having fewer clothes to dry than a larger dryer unit, it still has the best features and produces excellent results. The safe door switch is one of the unique features which stops the dryer in case it opens during the drying process.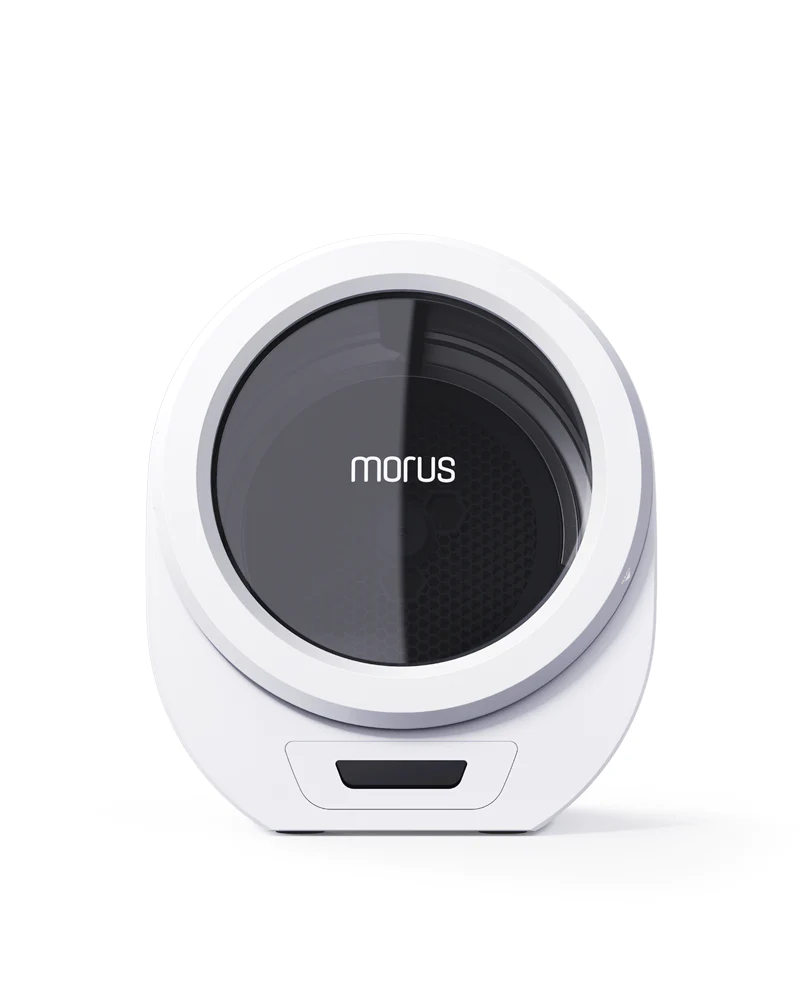 Check Morus Zero Next-Generation Ultra-Portable Clothes Dryer price below:
add_circle
Can eliminate bacteria and allergens
add_circle
It has an auto-optimize feature
Product Specs
Type: Countertop dryer 

Dryer Capacity: Maximum of 8 t-shirts 

Power: 1300 watts 
It is the best dryer in Australia with a countertop size and no installation required. The novel features of the ultra-portable tumble dryer are sure to level up your laundry game! 
Key Features 
Morus Zero has enriched the tumble dryer with patented technology, increasing drying speed and finishing laundry in 15 minutes. Its minimalist design is ideal for caravans, with built-in sensors for optimal fabric care. The powerful motor releases more airflow. However, it won't trigger tangles and wrinkles once the cycle is done. 
Why Buy This 
Morus Zero features a child-lock feature and a comprehensive control panel. Thanks to the magnetic lint filter, you can even dry shoes without damaging the stainless steel tub, which aids in dryer maintenance.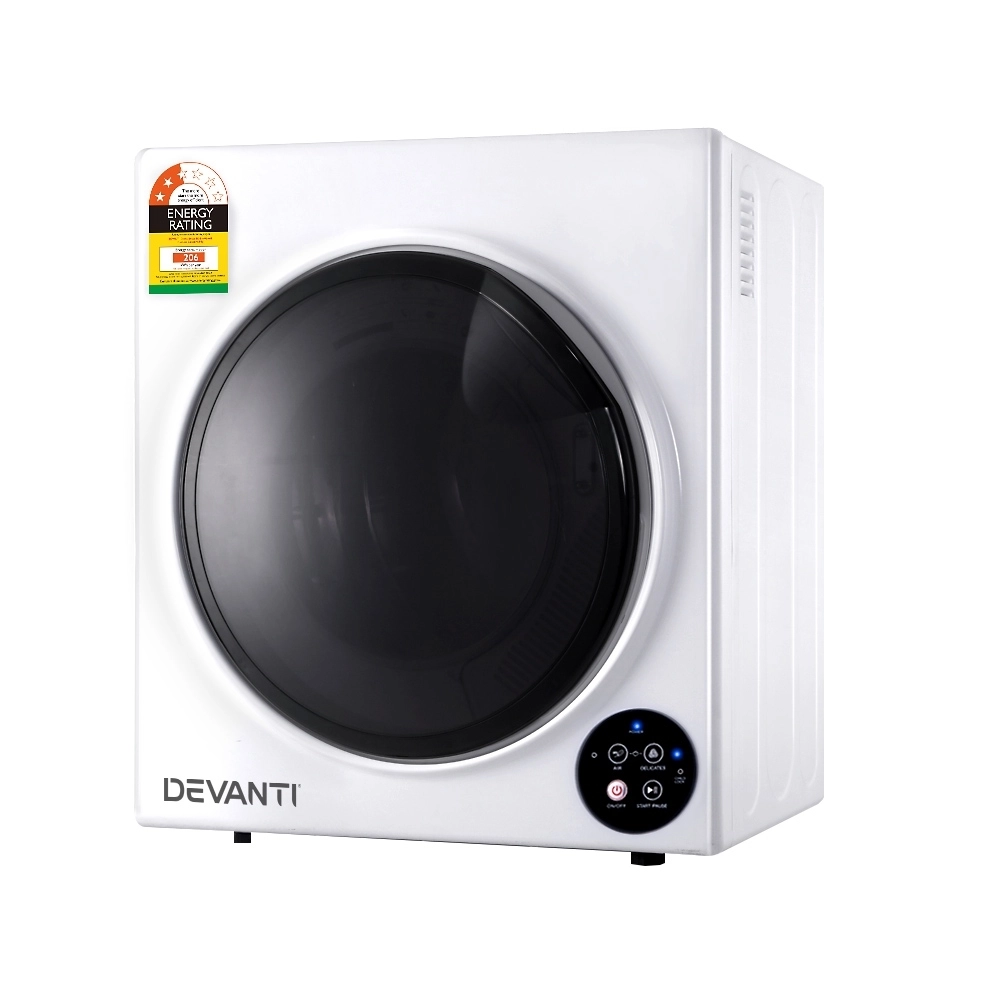 Check Devanti Tumble Clothes Dryer price below:
add_circle
Cost-efficient
add_circle
Excellent humidity sensor
Product Specs
Type: Vented dryer

Dryer Capacity: 5 kilograms

Power: 1300 watts 
The Devanti Tumble Dryer can dry wet clothing regardless of the weather. It is entirely automatic and has a humidity sensor that turns the machine off when the drying is finished to help save energy. 
Key Features 
Devanti Tumble Dryer has a smart sensor that can detect a damp cloth. It will immediately switch to airing mode after washing the clothes. The digital control panel has a delicate manner to protect your fabric against possible damage.
Additionally, it has reverse tumble action for improved drying function. The dual-lint filter makes it easier to clean the dryer, allowing it to remain in good condition for longer periods.
Why Buy This 
The dryer includes a wall mounting kit for space-saving installation. It also consists of a child-lock function to enhance safety.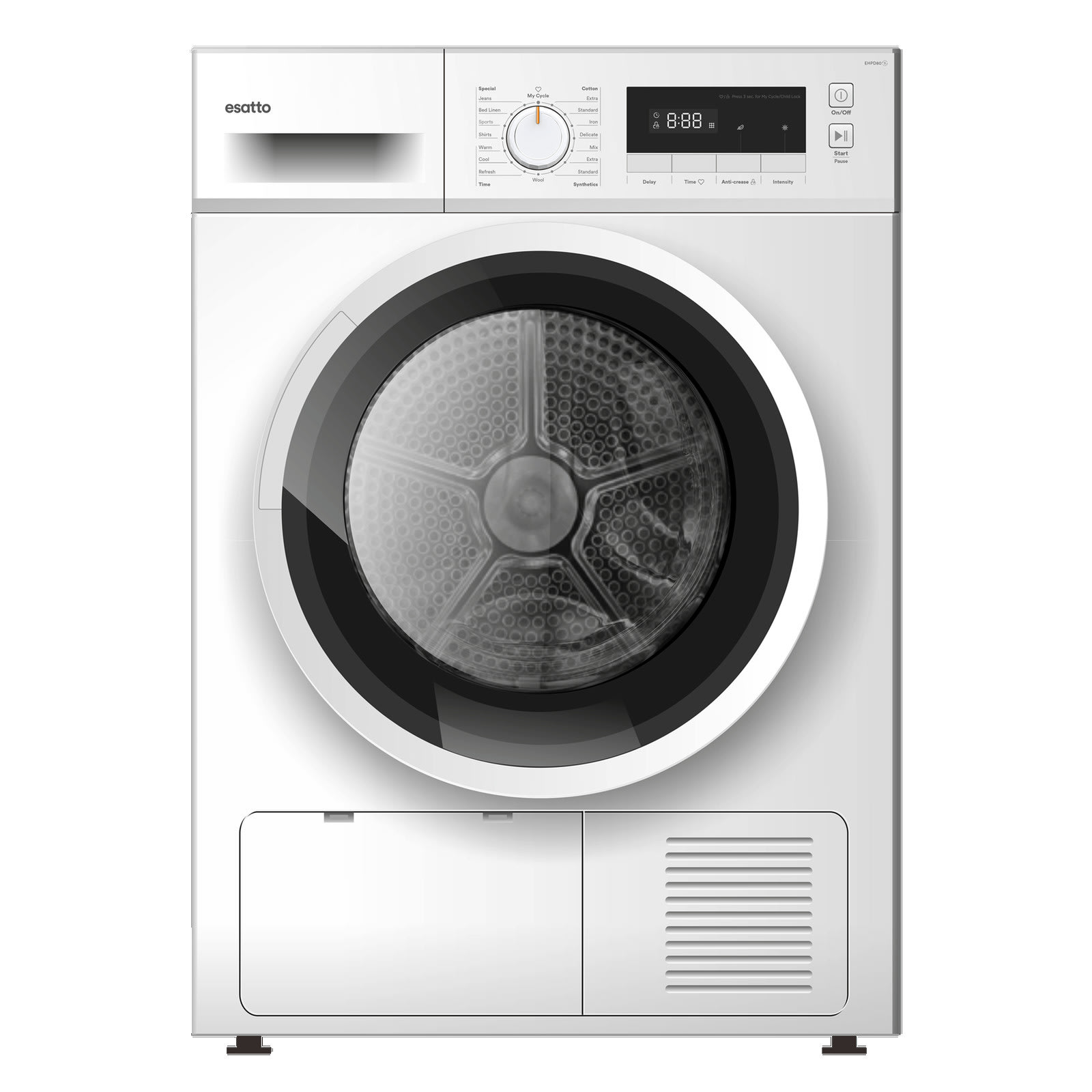 Check Esatto Heat Pump Clothes Dryer price below:
add_circle
Uses less energy
add_circle
Eliminates a pile of damp laundry
add_circle
Gentle on fabrics
remove_circle
The front-loading design won't reduce bending
Product Specs
Type: Heat pump dryer 

Dryer Capacity: 8 kilograms

Power: not specified
A heat pump dryer from Esatto is a great way to save money! It is the best at keeping clothes in good condition and has a rating of 7 stars for energy efficiency.
Key Features 
Esatto has to offer 16 programs to dry clothes at high capacity, including an anti-crease function. After drying, you don't need to iron your clothes. The drying time will appear for monitoring on the LED display screen. Another way is to watch the progress through the dryer's door window. It also features a humidity sensor to cut down on running costs. 
Why Buy This 
For scheduled laundry routines, you can press the delay start button. It would benefit busy individuals to finish their laundry at any time still.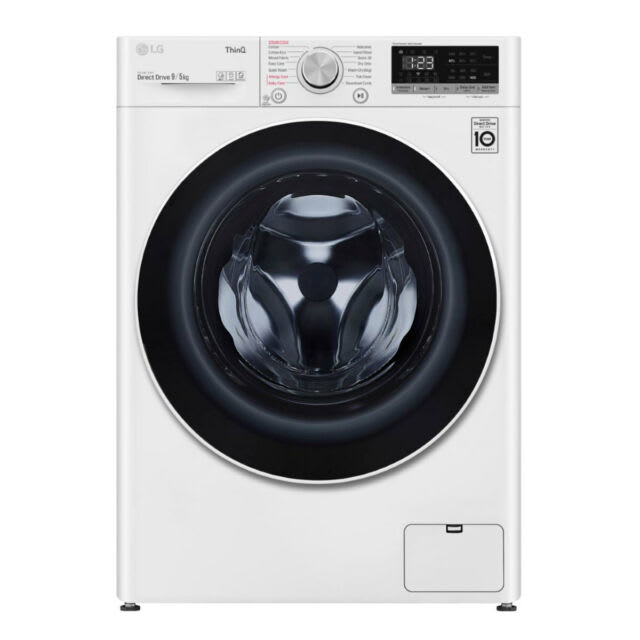 Check LG Combo Front Load Washer Clothes Dryer price below:
add_circle
4.5-star energy rating
add_circle
Other clever features include turbo wash, tub clean, and smart control
add_circle
Good value for the money
Product Specs
Type: Washer-dryer combo

Dryer Capacity: 9 kilograms 

Power: not specified
For better fabric care, LG's AI-equipped washer and dryer are now available as one! It can select the most effective wash and dry motions to clean your clothes thoroughly.
Key Features 
LG highlights the convenience of using a single appliance to start and finish the laundry. You can sit back and relax because it knows the best way to wash and dry each fabric. The direct drive motor ensures quiet operation while delivering outstanding results. The combo machine's stainless steel tub and tempered glass lid ensure long-term durability.
Why Buy This 
It is a space-saving, affordable, and two-in-one home appliance. You can wash and dry your clothes with the assurance of proper laundry care.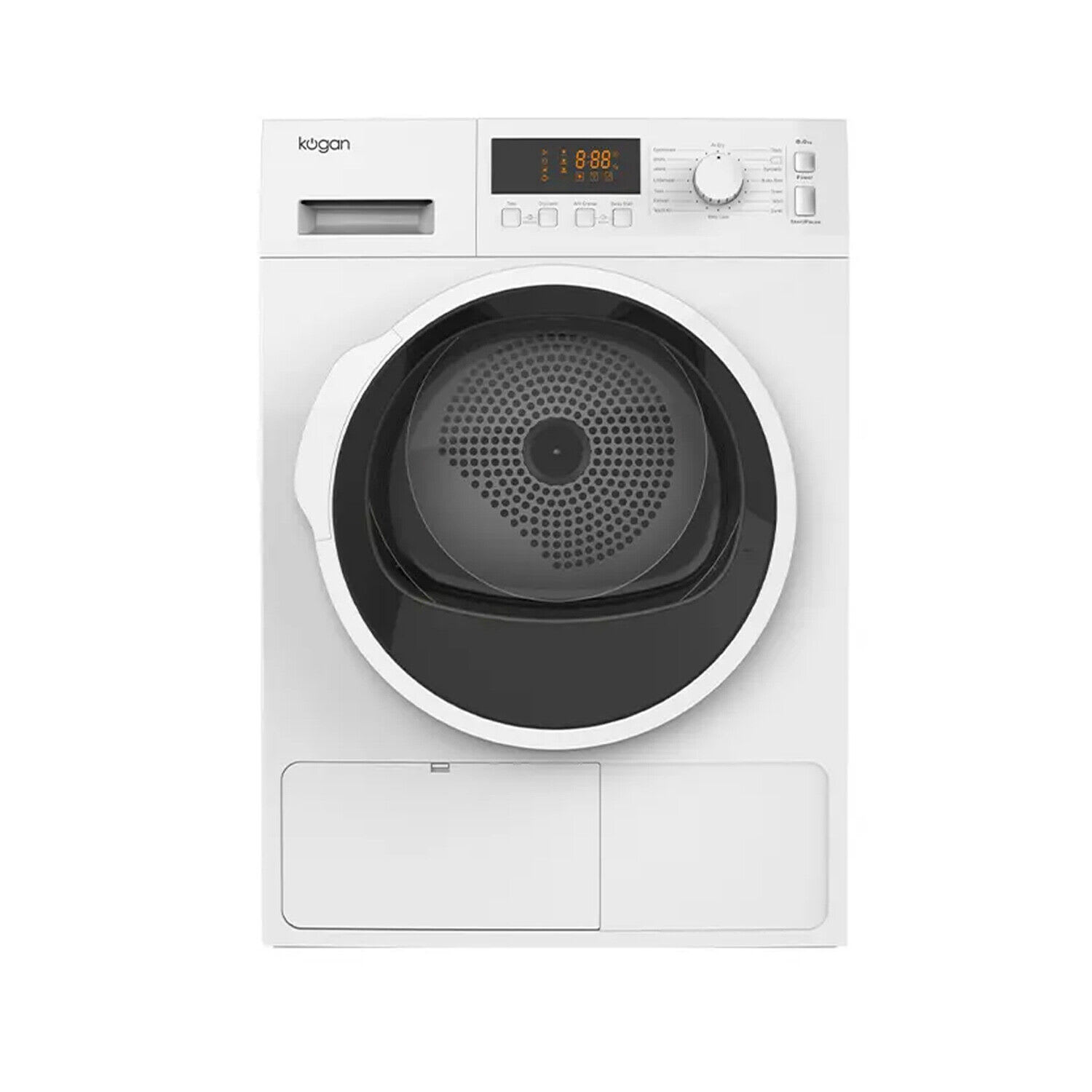 Check Kogan Front Loading Heat Pump ClothesDryer price below:
add_circle
Added a child-lock function
add_circle
Improved energy efficiency
Product Specs
Type: Heat pump dryer

Dryer Capacity: 8 kilograms 

Power: 650 watts
Adding a versatile and energy-efficient cloth dryer machine to your shopping list is worth adding. Take a look at the front-loading heat pump dryer from Kogan!
Key Features 
This 7-star energy-efficient clothes dryer can even work for bed linens. The pump dryer uses recycled heat to conserve energy. It has an overheating control, which can protect fabrics from damage and dry up to 8 kilograms quickly. The delay start function also helps to cut electricity bills in the long run. 
Why Buy This 
Using the anti-crease function will save money on ironing your clothes - thanks to Kogan for adding this feature.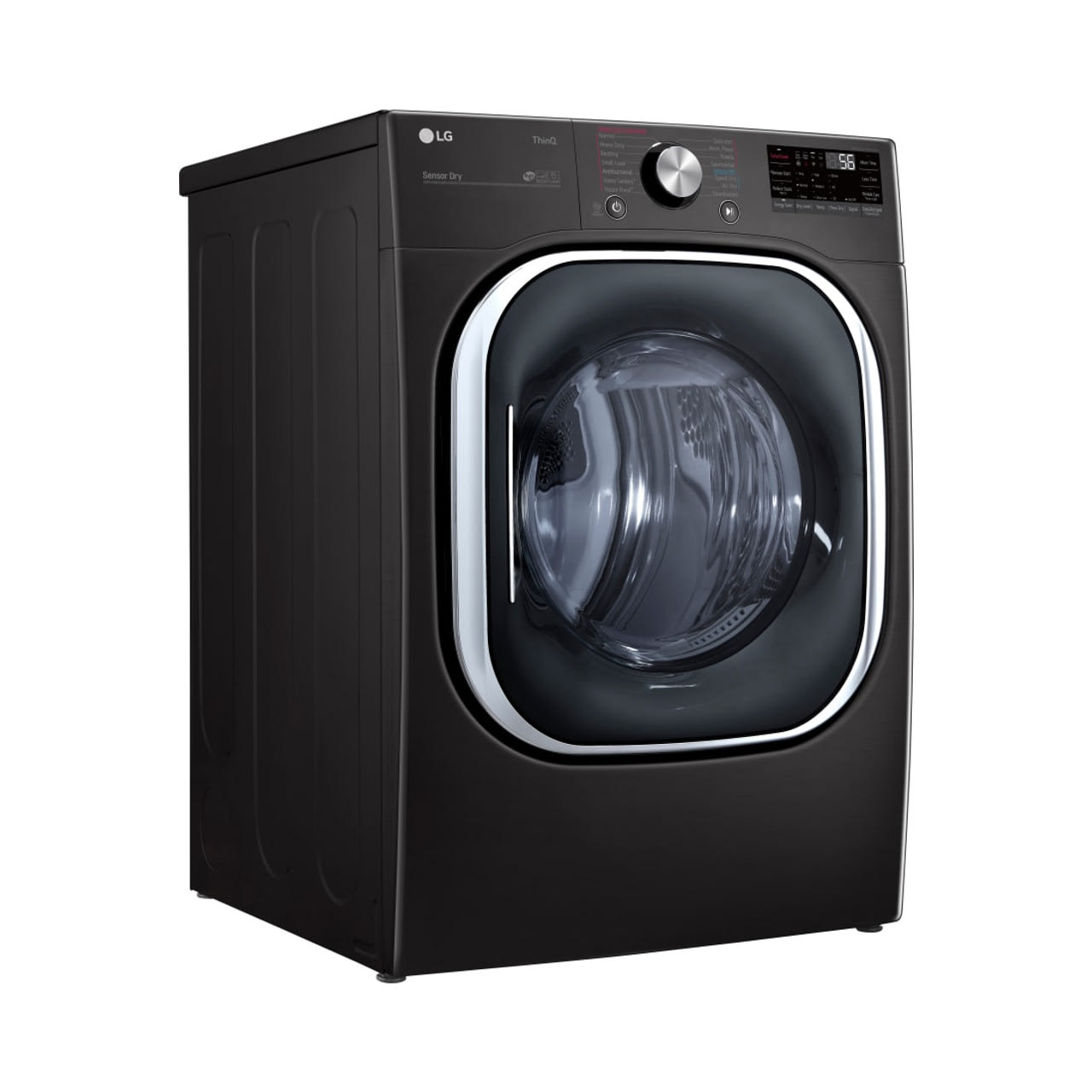 Check LG DLEX4500B Front Load Clothes Dryer price below:
add_circle
It helps to eliminate cloth wrinkles
add_circle
It has a sleek design
add_circle
Less expensive
remove_circle
Its quick spin cycle could damage delicate fabrics
Product Specs
Type: Front-load dryer 

Dryer Capacity: 7.4 cubic feet 

Power: 240 volts
This clothes dryer with turbo steam technology can penetrate any fabric type to remove allergens better. It will give your cabinets a refreshing aura!
Key Features 
AI technology enables this front-load dryer to select the drying cycle designed for a particular fabric. It can even hold more clothes than its rivals in one drying. To save energy, clean the filter and ducts. Still, flow sensor technology will take care of the maintenance, resulting in lower electricity costs. 
Why Buy This 
The reversible door lets you install the dryer in a small space. Additionally, the dryer quietly runs so as not to disturb the household.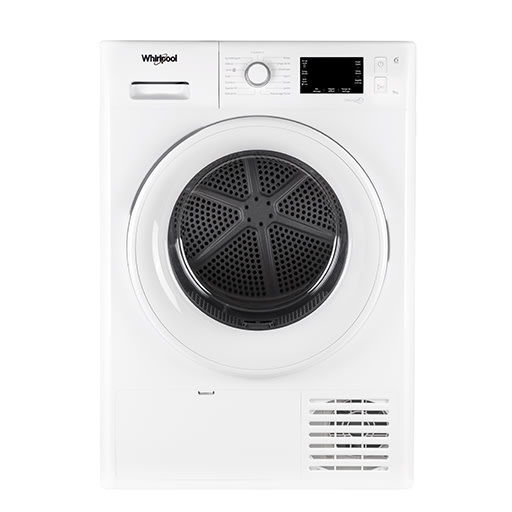 Check Whirlpool FreshCare+ Woolmark Heat Pump Dryer price below:
add_circle
Featuring the new technologies
add_circle
It provides a higher dry load
add_circle
Easy to operate
Product Specs
Type: Heat pump dryer 

Dryer Capacity: 9 kilograms

Power: Not specified
Compared to its rivals, Whirlpool can boast a higher energy rating. Buying an additional dryer to handle your daily laundry loads is unnecessary!
Key Features
The machine, equipped with 3D dry technology, is guaranteed to dry damp fabrics from every angle. More delicate garments will be cared for by the FreshCare system, which will keep them fresh and odor-free. Whirlpool then used a sense-inverter motor so you can enjoy advantages like energy efficiency and quiet operation. Last but not least, it gives you all the space to dry even the bulkiest loads perfectly.
Why Buy This 
This clothes dryer is great for big families. There's a drying mode for delicate materials, like wool clothing. The display screen will let you know how much time remains for drying clothes.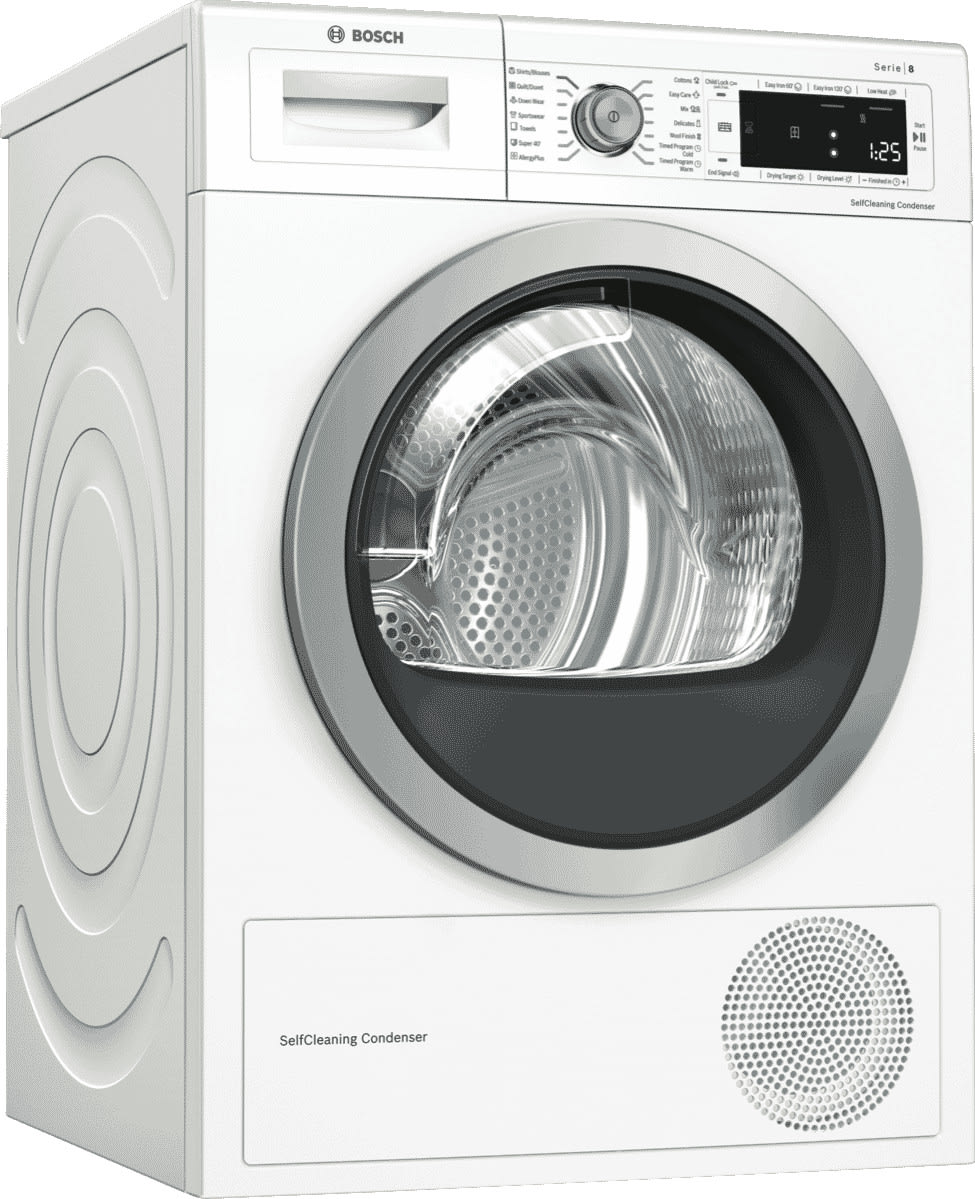 Check Bosch Series 8 Heat Pump Clothes Dryer price below:
add_circle
Enhances comfort
add_circle
Made of glass door for easy viewing
add_circle
It has a sensitive drying system for delicate fabrics
remove_circle
Multiple settings might confuse new users
Product Specs
Type: Heat pump dryer

Dryer Capacity: 9 kilograms

Power: not specified
Bosch's self-cleaning condenser can help to boost a dryer's good performance. The filter and edges of the machine no longer require manual scrubbing! 
Key Features 
The condenser aims to maintain low energy consumption while providing a more hygienic cloth dryer. Bosch also added an auto-dry feature that doesn't cause wrinkles and is gentle on fabric. The active air technology's ability to reuse heat throughout the drying process makes the machine a more economical choice. It can dry materials 8x faster than other heat pump dryers. 
Why Buy This 
For ease of use, you can use special drying programs with the touch of a hand. The anti-vibration feature contributes to a reduction in noise during the spin cycle. It includes a condenser container to keep it from flooding as it cleans the dryer.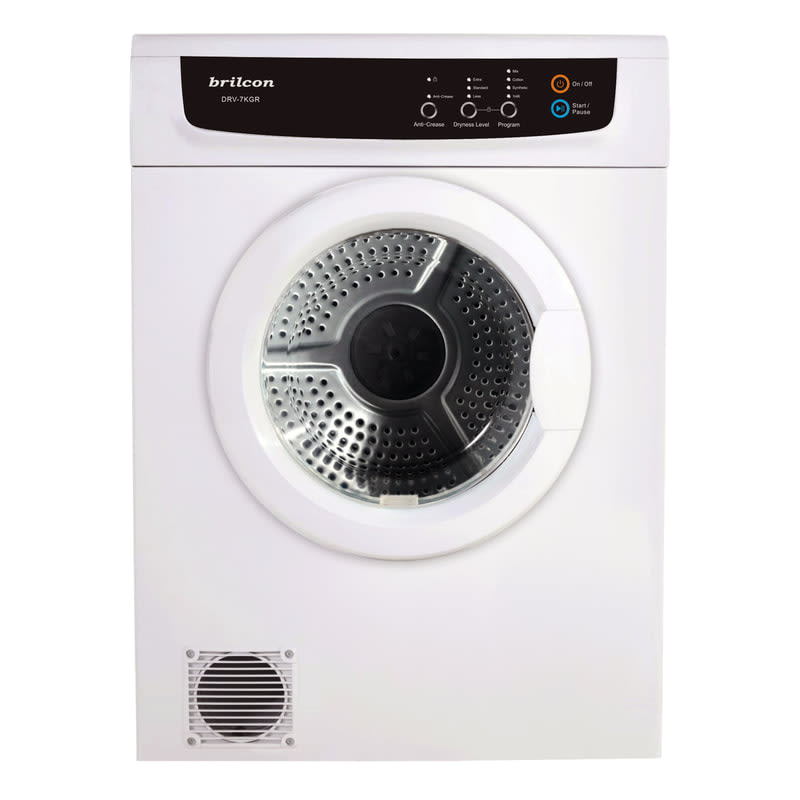 Check Brilcon DRV-7KGR Front Load Vented Clothes Dryer price below:
add_circle
Meets safety standards
add_circle
Easy to install
Product Specs
Type: Front-load vented dryer 

Dryer Capacity: 7 kilograms

Power: not specified
There should not be a delay in the drying process. Thanks to Brilcon's sensor technology! By measuring the moisture content of the cloth, it is easier to determine the proper drying cycle. Therefore, you'll experience no more excessive wear and tear!
Key Features 
This vented dryer's temperature and moisture control are excellent, allowing it to dry clothes perfectly without drying them out too much. The drying settings are suitable for most fabrics, reducing the need to iron. It comes with a wall mounting kit, but the reversible control fascia panel lets you install it upside down for easier control access. Its door design and LED indicators provide comfort in monitoring the drying process. 
Why Buy This 
You can choose the dryness level based on how damp your laundry is. It will guarantee that you get the best results possible. 
---
What is a Clothes Dryer?
A clothes dryer is a home appliance that produces heat to remove moisture from dirty fabrics. It continuously circulates hot air throughout the machine until the clothes dry out. Your washer's companion helps relieve a pile of clothes in the laundry basket. 
Clothes Dryer Vs. Tumble Dryer
We then listed some differences between a clothes dryer and a tumble dryer based on energy use, capacity, prices, and other factors. When you go shopping and decide which is better, you will save time and money if you know these factors.
Energy Use
Due to recycled heat, tumble dryers may consume less energy than clothes dryers. One thing to consider is how the drying program can affect running costs. Some drying modes take longer and use more energy.
Capacity 
The capacity of a clothes dryer is 15 kilograms, whereas that of a tumble dryer is approximately 10 kilograms. However, it will dry the clothes faster than a clothes dryer and handle multiple daily loads. The best remedy is to select a cloth dryer with twice the capacity of a tumble dryer to achieve more dry loads in every use.  
Prices
Tumble dryers are more expensive due to their excellent energy rating. Users will benefit in the long run because they will pay less for electricity. You can also buy a clothes dryer much cheaper with the price depending on the added features. A clothes dryer might boast fewer features than a tumble dryer. Still, it's an excellent option for households that don't need technical functions to clean dirty clothes.
---
Buying Guide: How to Choose a Clothes Dryer 
In case you don't have time to read dryers reviews, here is a list of some things to consider:
Price
The added technical features influence the cloth dryer price. Due to the advanced features that make them easier to use, smart dryers cost more.
Size and capacity
Check the product's dimensions to see if it will fit in your space before purchasing one. Several clothes dryers are full-size; some can be installed beneath a counter. 
Energy efficiency 
Manufacturers mention the dryer rating to inform customers about the machine's efficiency. However, using energy-star-certified dryers will help you save money in doing laundry. 
Ease of installation
There are three ways to install clothes dryers: under the counter, freestanding, or wall mounting. Select a full-size or compact dryer, depending on the space available in your home.
Other features  
There are more functions worth considering when shopping for a clothes dryer, including a moisture sensor. It works by shutting off the machine to avoid under and overdried clothes. It will help to save more energy, the same with auto-dry cycles. Safety features, like child-lock and overheat control, are crucial in using a clothes dryer. 
---
Best Clothes Dryer Brands in Australia
Based on cloth dryer reviews and ratings, the five best clothes dryer machine brands in Australia are as follows:
Bosch Clothes Dryer
This dryer is known for its efficiency and quiet operation. It has a large capacity and a range of features, including an anti-vibration design, a self-cleaning condenser, and a sensitive drying system.
LG Clothes Dryer
This is a highly-rated dryer in Australia due to its innovative features, such as steam refresh, eco hybrid technology, and smart diagnosis. It also has a large capacity and an easy-to-use control panel.
Fisher & Paykel Clothes Dryer
This dryer is known for its fast drying times, energy efficiency, and versatility. It has a large capacity and a range of drying programs to suit different fabrics and needs.
Electrolux Clothes Dryer
This dryer has a sleek design and is known for its excellent drying performance. It has a large capacity and a range of features, including a reverse tumbling action and a delay start option.
Samsung Clothes Dryer
This is a highly-rated dryer in Australia due to its innovative features, such as Wi-Fi connectivity, SmartThings app control, and heat pump technology. It also has a large capacity and a range of drying programs to suit different fabrics and needs.

---
Clothes Dryer Price Range here in Australia
The clothes dryer price can vary depending on the brand, model, features, and capacity. Generally, you can find basic models starting from around AUD 300, mid-range models from $500 to AUD 1000, and high-end models can cost more than AUD 1500.
However, remember that prices may vary based on promotions, discounts, and the retailer you choose to purchase from. It's best to shop around and compare prices before buying.
---
Where to Buy Clothes Dryers in Australia?
There are several options for buying dryer machine in Australia, including:
Appliance retailers: You can visit stores to see a range of dryers in person and ask for advice from their sales staff.

Department stores: Some department stores also sell clothes dryers, usually at competitive prices.

Online retailers such as Amazon, Appliances Online, and Catch.com.au offer a wide selection of clothes dryers at competitive prices. Shopping for a cloth dryer machine online can be convenient and allow you to compare prices and features quickly.

Manufacturer websites: You can also purchase clothes dryers directly from the manufacturer's website. Buying a specific model or taking advantage of manufacturer promotions can be a good option.
No matter where you decide to purchase from, it's important to compare prices and read reviews to ensure you're getting the best value.
---
Conclusion
Clean and healthy fabrics require more than a washing machine. A clothes dryer might be your best investment regarding comfort and ease. The cutting-edge technology speeds up the laundry process, and efficiency benefits the household. Click the links provided to shop for a quality clothes dryer. Thanks for stopping by!