Everyone wants a cool home, but not everyone wants an air conditioner. Enter the fan. We all know the big role of a fan at home and how important it is to have one that performs well and lasts long.
Affordable for everyone, fans have come a long way in the past decade with new up-and-coming designs, including air-purifying and bladeless fans.
Do fans actually cool a room?
Contrary to popular beliefs, fans do not actually cool a room. What it does is create kinetic energy by moving the air around, giving the illusion of a cooler room. This is able to cool a person's temperature, but not the room. However, there are ways to utilise fans to lower room temperatures.
Tip 1: If the room you are in is hotter than the outside, face your fan towards your room to allow the cooler air to flow inside. If you have another fan, face it in the opposite direction. This way both fans work together to allow hot air to flow outside and cool air to flow inside.
Tip 2: Place a bowl of ice or or a towel soaked with cold water in front of the fan to let cooler air circulate the room.
---
Here are the best fans of all kinds you can get: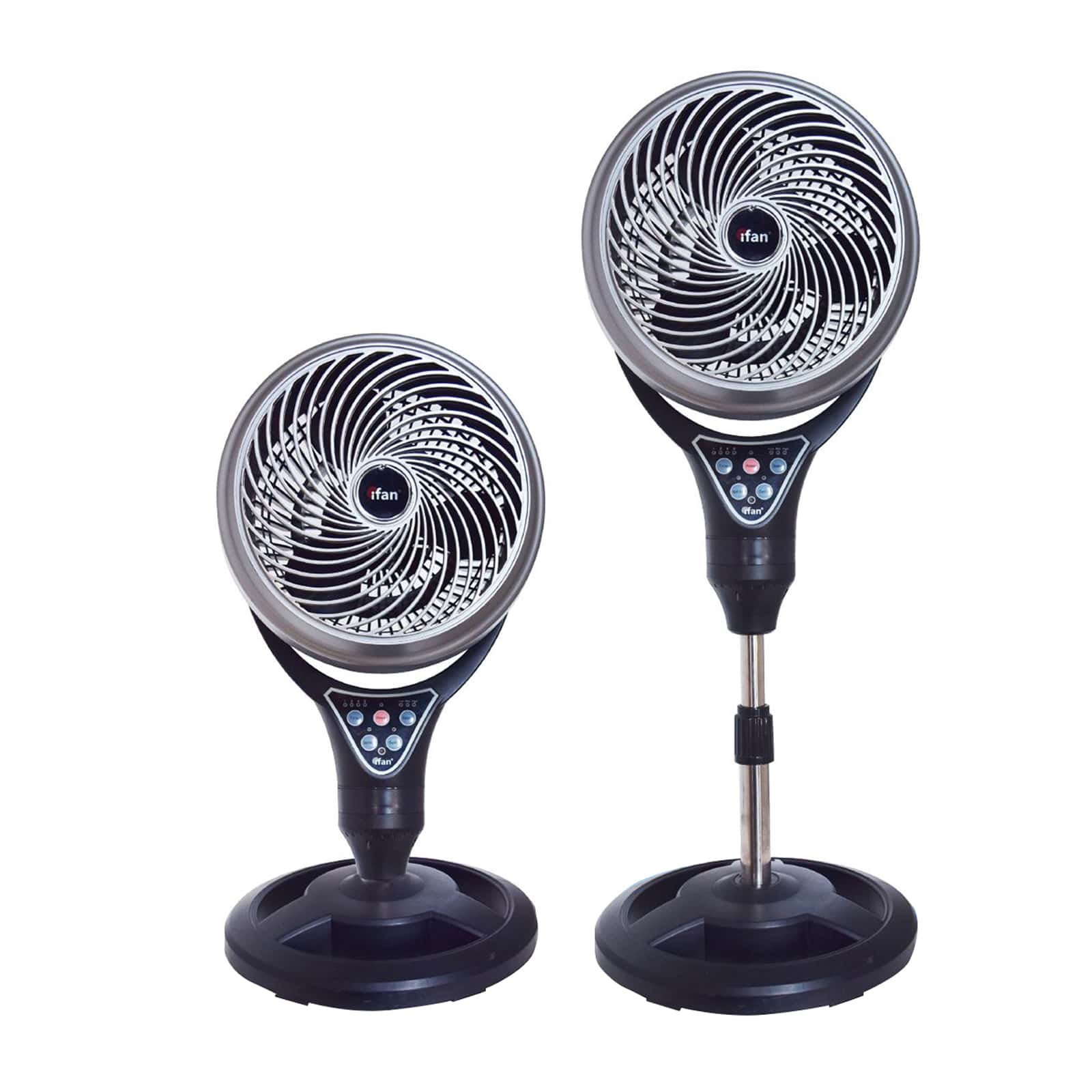 PowerPac iFan 12 Inch (IF9669)
SGD 119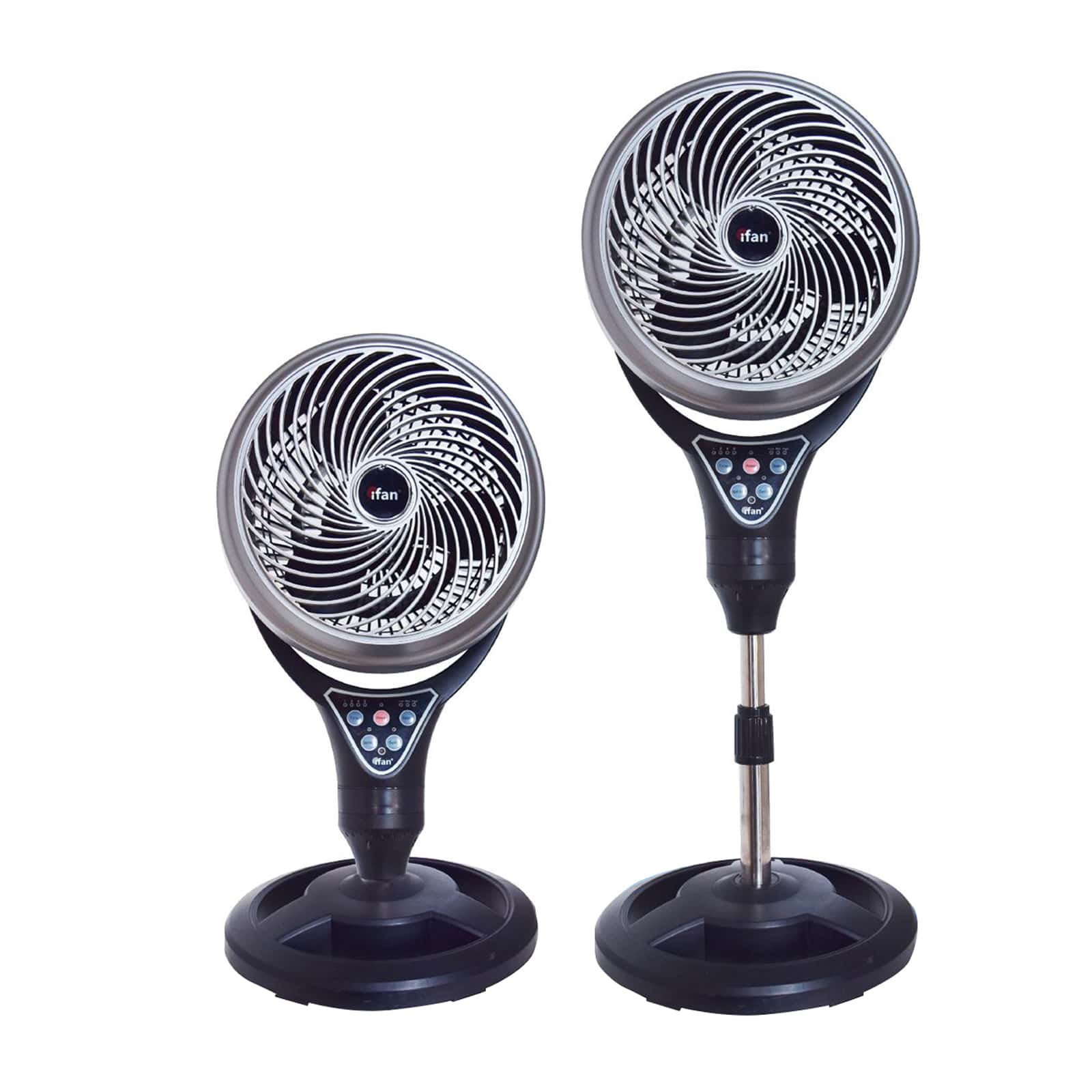 This amazing stand fan has a 90 degree oscillation and is adjustable up to 95 degrees in angle vertically to increase air circulation in a room. With that, the fan guarantees to reduce cooling time and energy consumption by 30%.
Aside from its design that's meant to prevent overheating of the motor, this fan comes with an 8 year warranty for the fan motor, proving itself as a trusted product.
---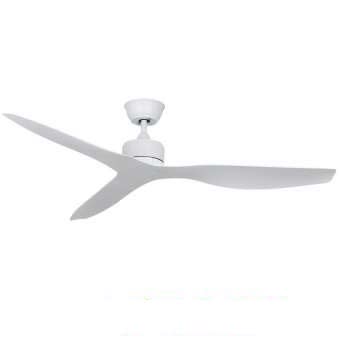 Acorn 52 Intaglio DC-159NL Remote Ceiling Fan
SGD 249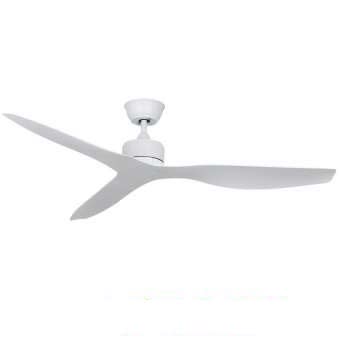 The Acorn 52 Intaglio ceiling fan comes in a simple and sleek design. It utilises a direct current (DC) motor for an energy-saving as well as silent operation, and 3 ABS acrylic blades that ensures durability. Aside from those features, every fan is equipped with remote control support that offers up to 6 different speeds with modes such as timer, natural wind, and forward-reverse.
---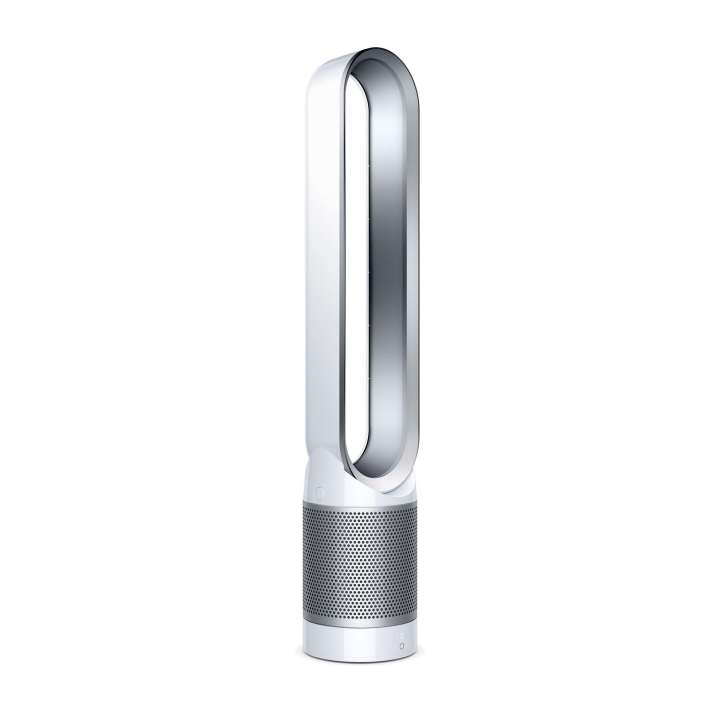 Dyson Pure Cool™ TP00 Tower Purifier Fan
SGD 449.00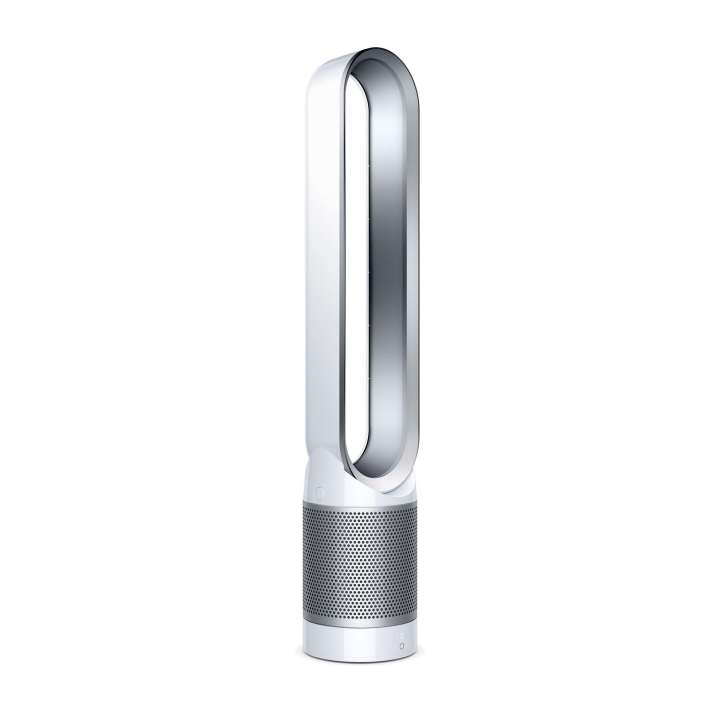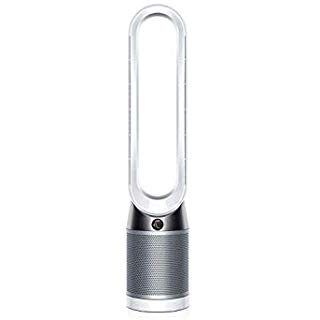 add_circle
Quiet and automatic operation
add_circle
Smooth air output
add_circle
Detailed information about air quality
Safe even for children, the Dyson Pure Cool Tower Fan is made with Glass HEPA Borosilicate filters, which equips the fan with air purifying features. This bladeless fan is rated to remove 99.95% pollutants and allergen particles as small as PM 0.1, and even has a built-in air quality monitor to adjust airflow.
What's even better is that the fan has a night mode where airflow would then work on its quietest, so it is suitable even for the lightest sleeper.
---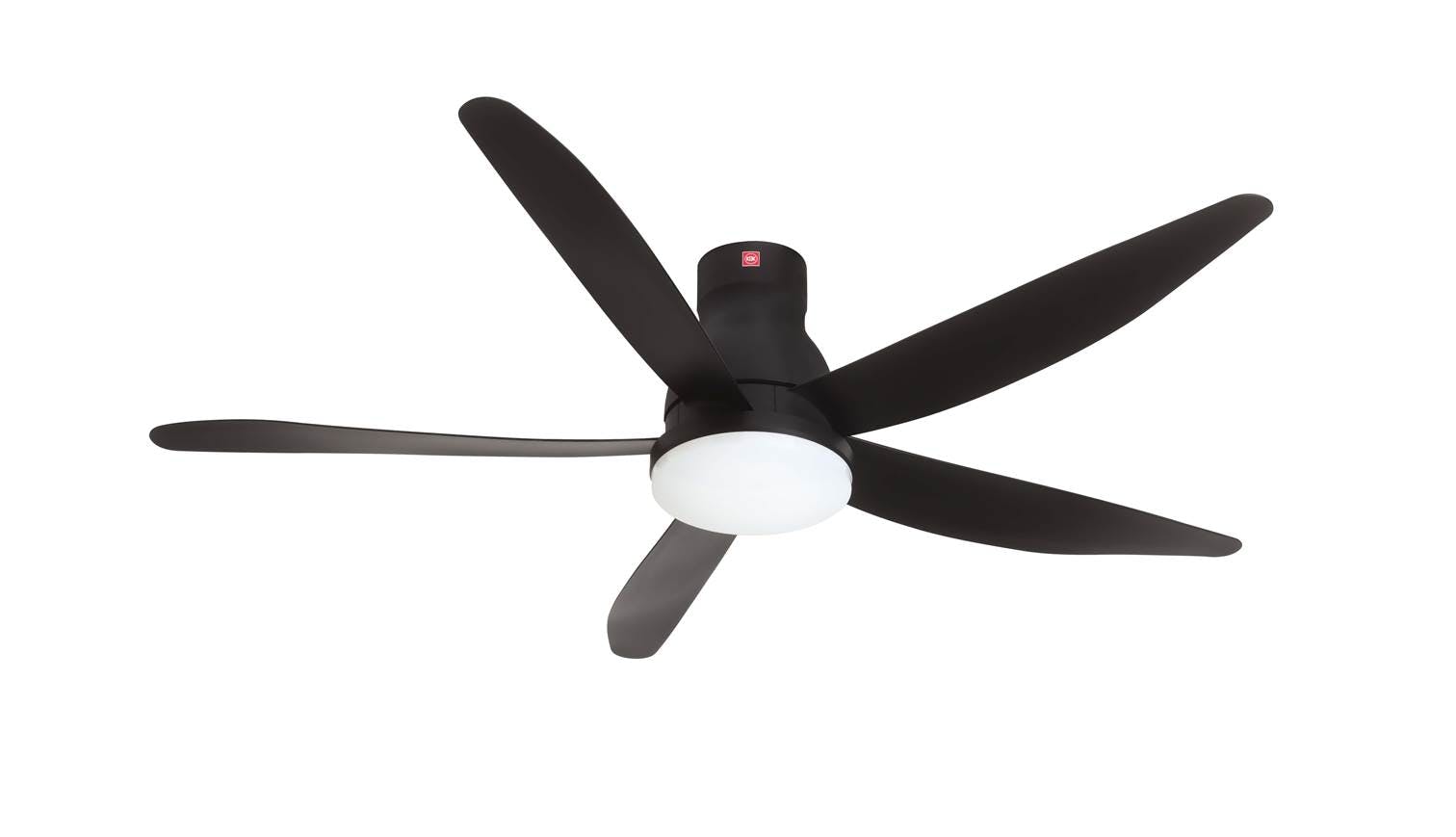 KDK U60FWS 150cm Short Rod Ceiling Fan
SGD 608.00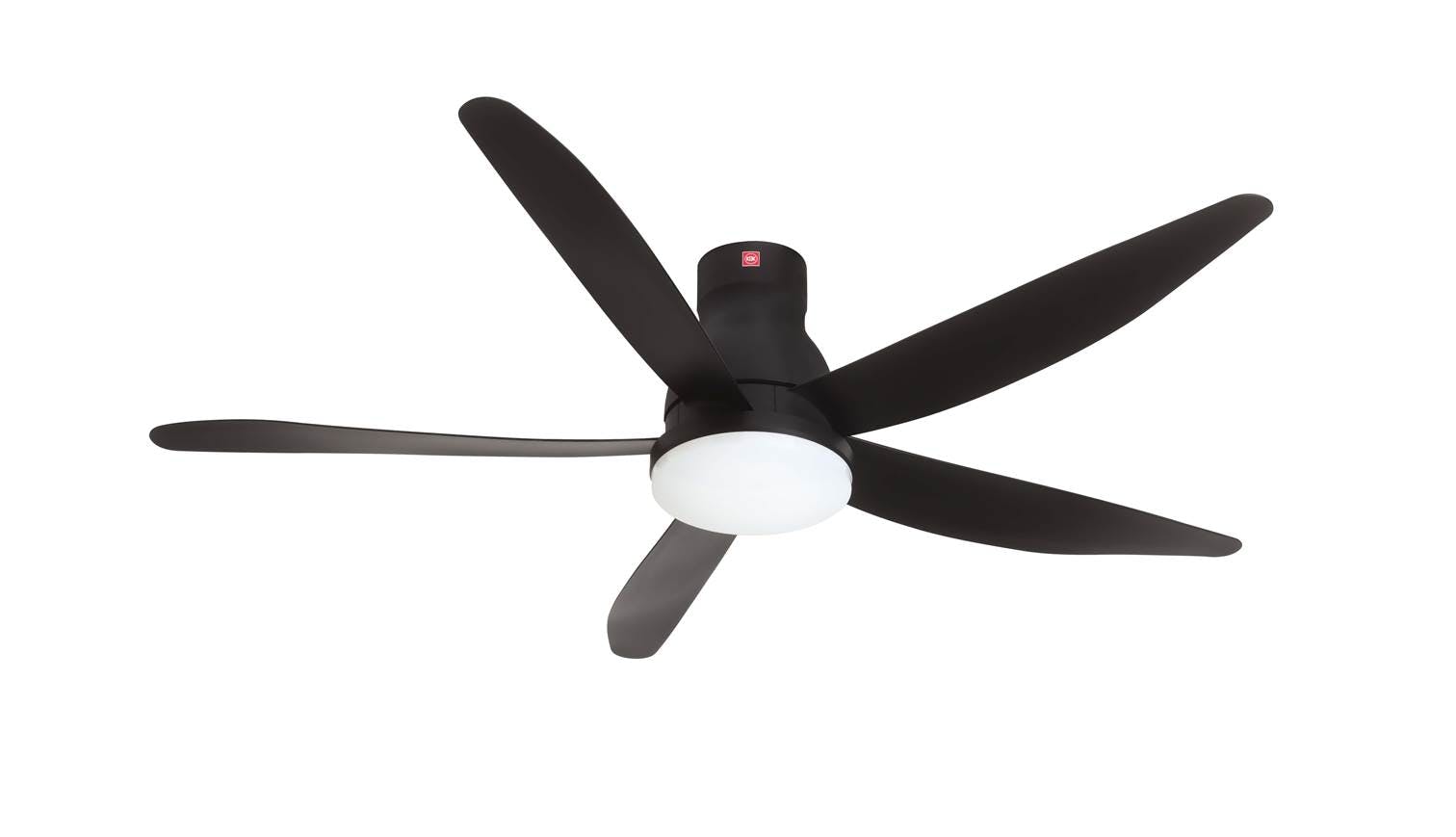 Bunk beds may leave little space between the top bunk and the ceiling, especially if the ceiling is low. The KDK ceiling fan is designed with short 3D blades and is the best choice in this case. It comes with an LED light fixture along with 9 different fan speeds. The fan even has several modes such as sleep and eco to regulate the ideal temperature.
---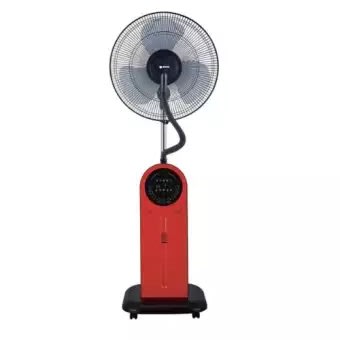 Sona SMF1175 16" Remote Mist Fan
SGD 105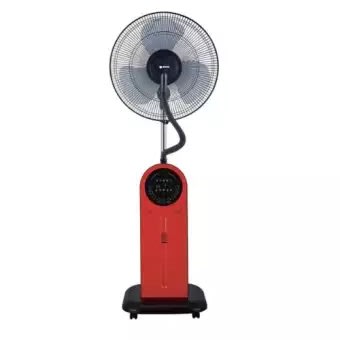 Little extra droplets of water in the air can help to cool the temperature in a room fast. As such, Sona's Mist Fan aids in that process quite well, coming with an Atomization (misting) function. That feature is paired well with the fan's mosquito repellent function. So you can say goodbye to hot days and mosquitoes!
---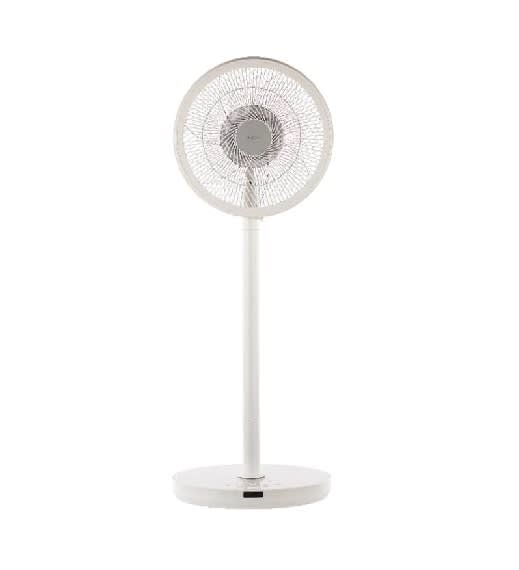 Mitsubishi R12A-DW-IV-P 12" Desk Fan
SGD 399.00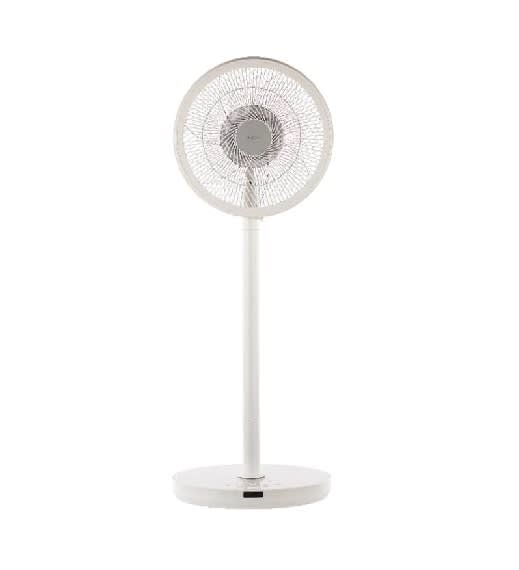 The Mitsubishi Desk Fan is ideal to have around the house due to its height-adjustable design secured with child lock, as well as night mode for night productivity.
It has a 90 degree vertical and 180 degree horizontal oscillation along with 5 speeds to cool down every inch of the room. And it works silently as well, so you (and your room mate) can be at peace when you're working at the desk, studying, or just relaxing.
---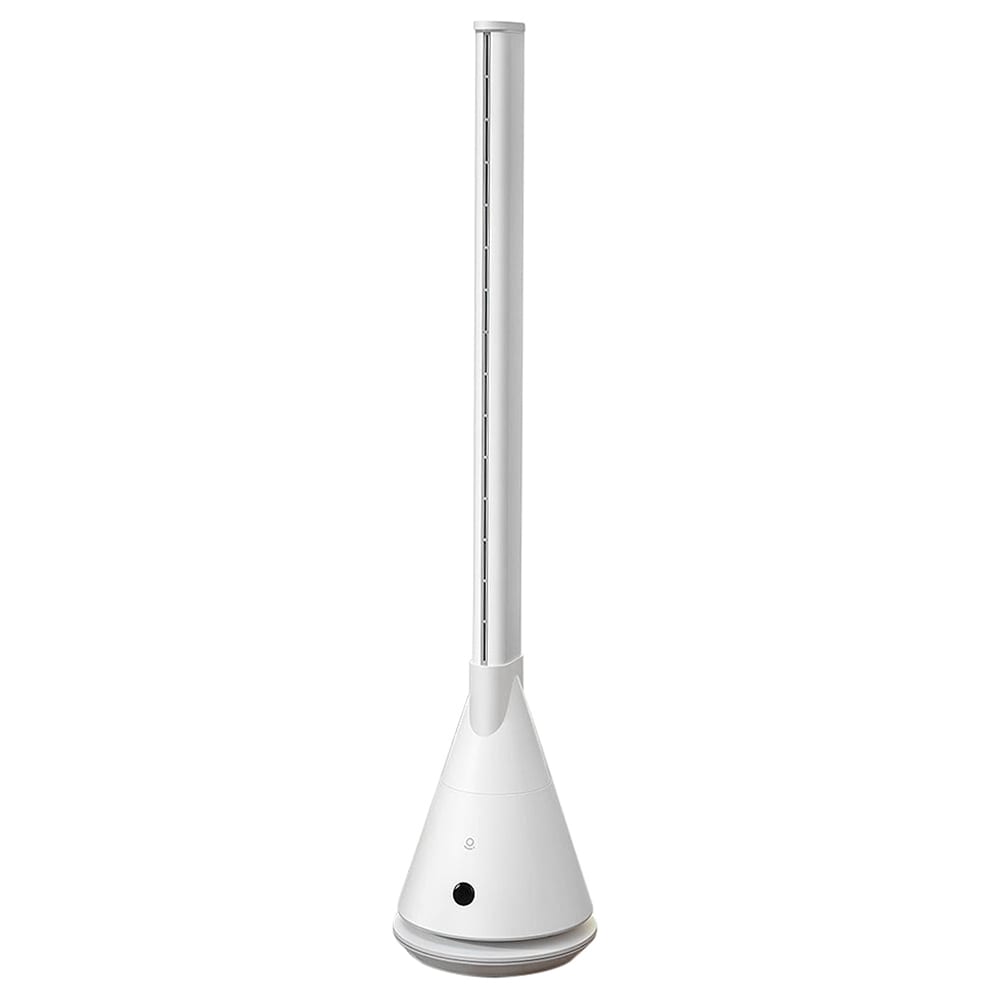 Xiaomi Rosou Lexiu SS4 Intelligent Leafless Bladeless Pedestal Fan
SGD 162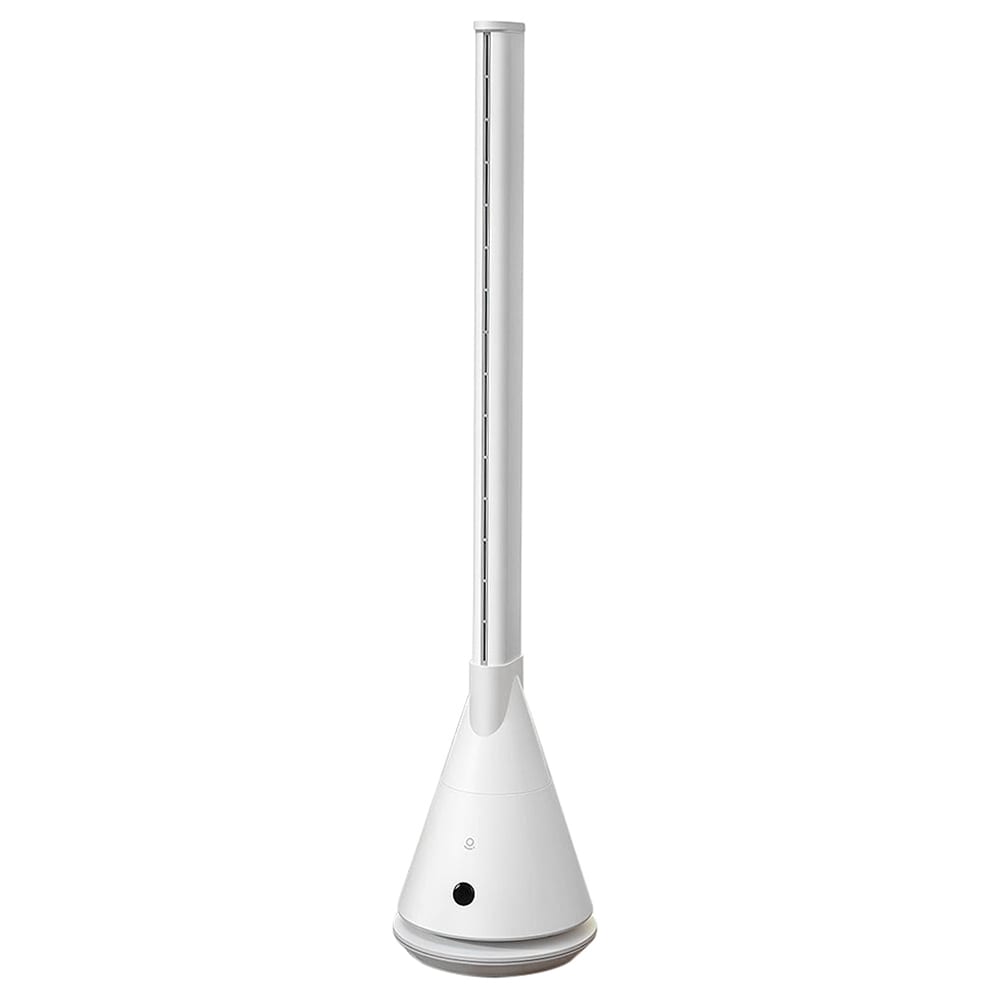 We're living in a time where fans can be controlled using apps. And Xiaomi's SS4 Bladeless Pedestal Fan is living proof that anything can be used efficiently. Working on a DC motor, it provides better responsive control and is energy-saving. Not to forget, its leafless design enables a space-saving use of the fan and that it reduces safety hazards.
---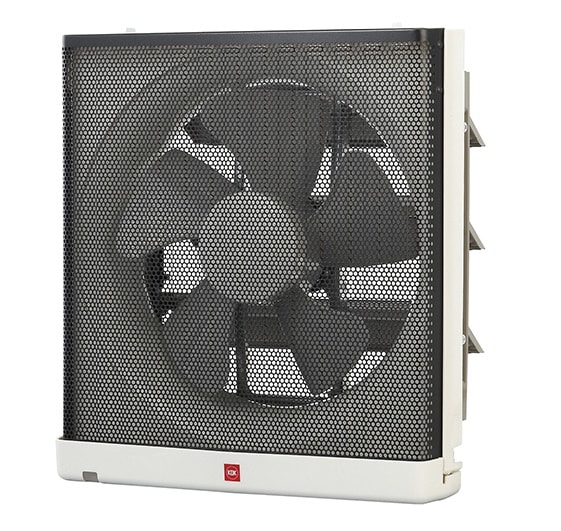 KDK 25AUFA Wall Mount Ventilating Fan
SGD 118.77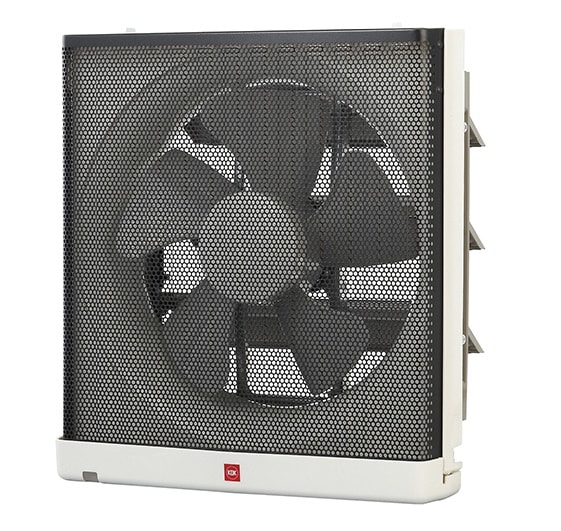 The kitchen is where cooking is done and occurrence of oil splatters every day doesn't come as a surprise. Also, for the kitchen, you'd want the air to move and ventilate well in order to remove lingering smell as well as avoid stuffiness in the area.
This ventilation fan's aluminium filter is easily detachable and with its blade that's design to promote high air volume. The blades also has a hydrophobic coating which prevents oil from adhering to the fan surface for easy cleaning.
---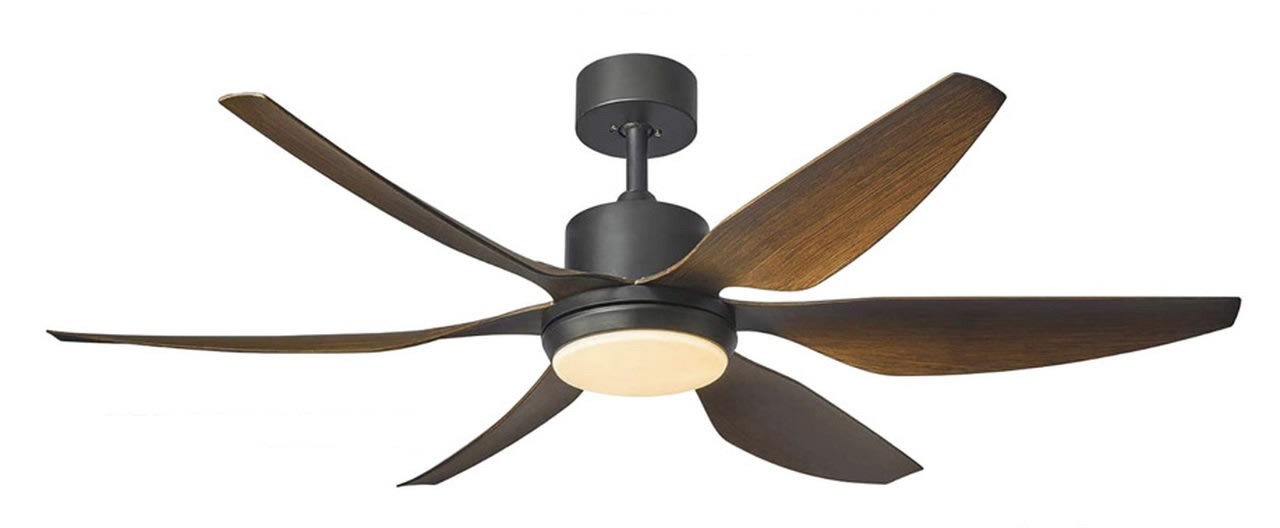 Fanco Heli 56 Ceiling Fan
SGD 299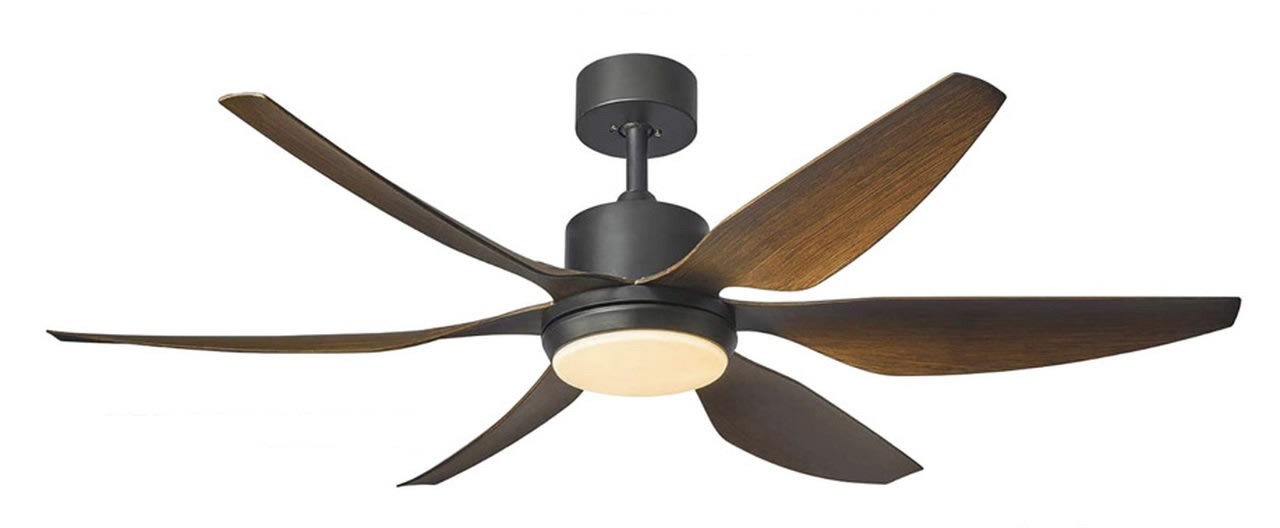 Switch between Day, Warm, and Cool LED light tones to match your living room atmosphere with the Fanco Heli 56 Ceiling Fan. Its classy design and colour suit any colour scheme, and it is made with rust-proof materials for extended durability. The strong ABS blades together with the fan's DC motor are designed to operate quietly and efficiently. Sound like we've got a winner!
---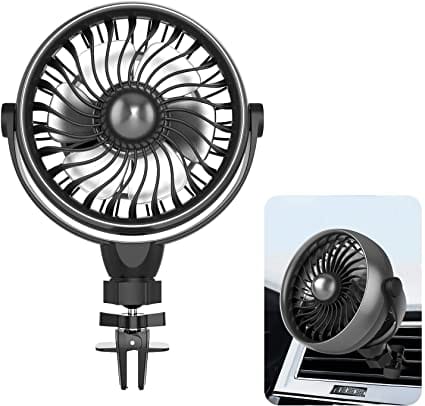 Car Aroma 2 In 1 Suction Fan
SGD 21.9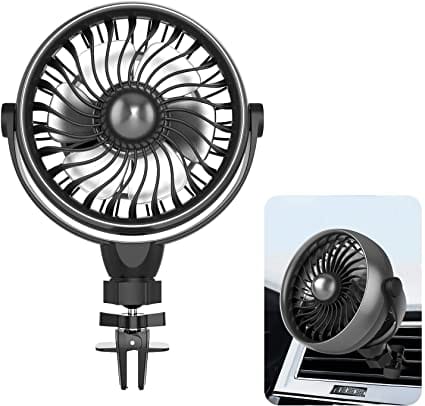 Don't be fooled by its name. This affordable and portable fan is so useful that it can be used literally anywhere at all. It has a suction plate on its bottom to allow it to adhere to surfaces, and cools the area with its 360 degree angle rotation!
With an aromatherapy diffuser and 4 fan speeds, the fan offers a therapeutic sensation when you sit at your table and feel the cool breeze.
---
Disclaimer: The pricing shown is just a good indication of how much these products are worth. The prices could change based on the e-commerce promotions that are going on. If some of the products are not available, do email us at [email protected] Thank you!