We spend a surprising amount of our time in either our bathroom or our kitchens. It follows then that we would want everything running smoothly so we can go about our business uninterrupted. As everyone knows though, this isn't always the case.
Whether it's something as seemingly innocuous as a leaky tap or an altogether more pressing piping emergency, things can go wrong, and they often do. You might be tempted to get down and dirty and take a spanner to the pipes yourself but if you're not careful, you could end up causing even more damage.
We say leave it to the professionals. Which professionals, you might ask? Any of the recommended plumbers from our following list of the best plumbing contractors in Singapore.
---
Table of contents
---
How much is plumbing service in Singapore?
How much plumbing services in Singapore is going to cost depends on the type of work you need doing, the extent of any repairs you may need, and sometimes the kind of property you reside in. Some common issues include clearing a choked toilet bowl or kitchen sink, you can expect prices for this to start from $50-$60. 
Replacing leaky pipes generally starts at $80. More complex jobs like detecting water leakages from concealed pipes can run you anywhere from $120-$500. In addition to this, you may be charged transportation fees which are usually between $10-$20.
---
5 Reliable Plumber Services in Singapore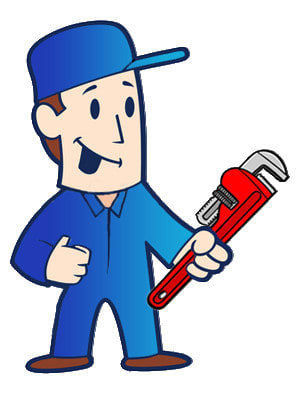 Check Mr. Plumber Singapore price below:
With over 1000 five-star reviews across different platforms, Mr Plumber Singapore has a solid claim to being the best plumber in Singapore. They have accomplished this through the quality plumbing services they provide at reasonable and transparent prices. 
Averaging 5 to 10 years of experience each, their dedicated team of good plumbers has the knowledge and tools necessary to take care of all your problems. Be it a residential property, a commercial establishment, or an industrial building, Mr Plumber Singapore gets the job done.
Mr Plumber Singapore checks on the issue at hand and will agree on a quote with you before starting the repairs. Their confidence in their work means they also offer a warranty for the services rendered.
Address: 3 Phillip Street, Singapore 048693

Contact: [email protected] / +65 6980 0909

Operation hours: Monday – Sunday (9 AM – 9 PM) 
Customer Review:
"I was really in awe of the quick manner in which they arrived, solved my plumbing problems, and cleaned up before leaving. Now I know who to call in case similar problems happen in the future. Definitely recommend them!" – Mandy Lim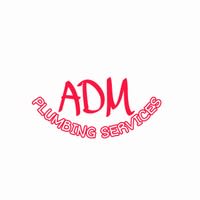 Check ADM Plumbing Services price below:
ADM Plumbing Services is an established plumbing services company based in Woodlands Industrial Park E5. They take a holistic approach to their operations, employing the latest and most advanced in technology to avoid unnecessary work and cost.
ADM Plumbing Services are committed to providing a service that exceeds expectations and is conducted to the highest standards. They offer a free online consultation in which they will examine your issues and seek to work out the best course of action together with you. 
The variety of efficient and cost-effective solutions they have for both residential and commercial clients mean you won't have to break the bank just to get quality service. Open 24/7, they're just a call away from your doorstep. 
Address: 280 Woodlands Industrial Park E5, Singapore 757322

Contact: +65 8133 9461

Operation hours: Open 24 hours
Customer Review:
"My shower tap was leaking and needed to be replaced. Called 3 companies but only ADM responded professionally and fast. The price quoted was reasonable and arrived on time for the job. Friendly and reliable services, definitely recommended for anyone who needs any plumbing work." – Leroy Tan

Check 1 Plumbing & Electrical price below:
1 Plumbing & Electrical is a reliable plumber with over 25 years of industry experience. They work on all types of residential properties including houses, HDB flats, and condominiums. The team has also completed many projects in different commercial sectors.
In addition to the standard array of plumbing works, 1 Plumbing & Electrical also do stainless steel, copper, and PPR pipe routing. Their capabilities extend to beyond just fixing plumbing, 1 Plumbing & Electrical can design and build your sewage system too.
They're a 24-hour plumber so they're available round the clock. 1 Plumbing & Electrical is a fairly cheap plumber too with charges for clearing a toilet bowl or blocked piped coming in around $70. Need a sink replaced? Get that sorted for $60.
Address: Singapore 

Contact: [email protected] / 8876 1169

Operation hours: Open 24 hours
Customer Review: N/A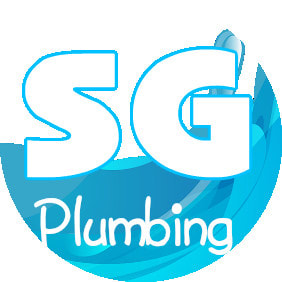 Check SG Plumbing price below:
SG Plumbing has more than two decades worth of plumbing experience under its belt. Their continued success is doubtless down to the stringent quality control they practice and the fair prices they quote. 
Located in a well-connected area of Singapore, SG Plumbing can get to you as quickly as possible with all the necessary tools to take care of your plumbing needs. They don't dabble in guesswork here at SG Plumbing, they're all about precision with their equipment regularly calibrated to provide the most accurate readings.
The team's works come with a full 90-day warranty with emergency call ups for a worry-free experience. They also provide free estimates and don't charge at all for transport.
Address: 28 Senang Cres, 02-02, Singapore 416601

Contact: [email protected] / +65 9227 9333

Operation hours: Monday – Sunday (8.30 AM – 8.30 PM) 
Customer Review:
"William was very kind to provide expert advice immediately to help me resolve my water heater leak issue. Thank you so much, William! Will definitely look for you in future if something happens again." – Ange L

Check Kiasu Plumber price below:
Kiasu Plumber is a family-owned and operated plumber service established in 1998. All their plumbers are PUB licensed and trained to work under pressure on complicated jobs. This together with their 24-hour service makes them one of the best emergency plumbers around.
They are committed to providing excellent service. The team knows competence is not enough, customer satisfaction is important too and so they have plumbers stationed in various parts of Singapore to get to you promptly.
Their prices for removing a kitchen sink choke start at $50, it'll be $80 for a toilet bowl choke. As for installing a basin in your home kitchen, it's $90 onwards. Detection of water leakage in concealed pipes begins at $250.
Address: Tanjong Pagar, City Hall, Singapore 069113 

Contact: +65 8820 5579

Operation hours: Open 24 hours 
Customer Review:
"Nice doing business with a company that values customer service! Highly recommended!" – Abdur Rahim
Related articles: