Shopping for a laptop can be a nightmare for students as they're all unique and different, even when they come from the same brand. Some of them are just entry-level machines designed for basic computing tasks like surfing the web and working on Microsoft Office. On the other hand, there are laptops that can do heavy-duty tasks like video editing and architectural design.
Now, here's the biggest question you have to answer: Which one suits you the most? If you have an answer for that, then our selection with clear subtitles will instantly help you out.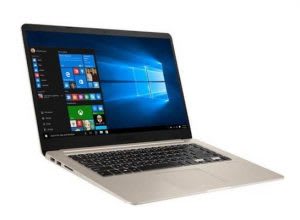 Asus Vivobook S15
₱ 45995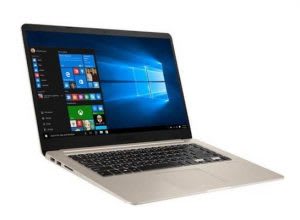 CPU: Intel® Core™ i7-8550U Processor | Graphics: NVIDIA MX150 2GB | Memory: 8GB | Storage: 512GB SSD | Screen: 15.6 inches | Weight: 1.7 kg
Asus Vivobook S15 is a well-designed laptop sporting a 15.6-inch full HD NanoEdge display with ultra-thin bezels. This gives the laptop a larger screen-to-body ratio, making the viewing experience all the more immersive.
The laptop also offers a more comfortable typing experience, thanks to its ErgoLift hinge that's tilted at an optimal 3.5-degree. As a result, the angled keyboard allows you to type in a better position than the most typical keyboards.
Under the hood, the laptop packs a powerful Intel Core I7-7500U processor with 8GB memory alongside a 512GB SSD. Despite its slim design, you will find plenty of ports available like USB, HDMI, microSD card slot and a headphone jack.
Pros: Lightweight but powerful enough for mid to heavy-duty tasks
Cons: No numerical keypad for its size
---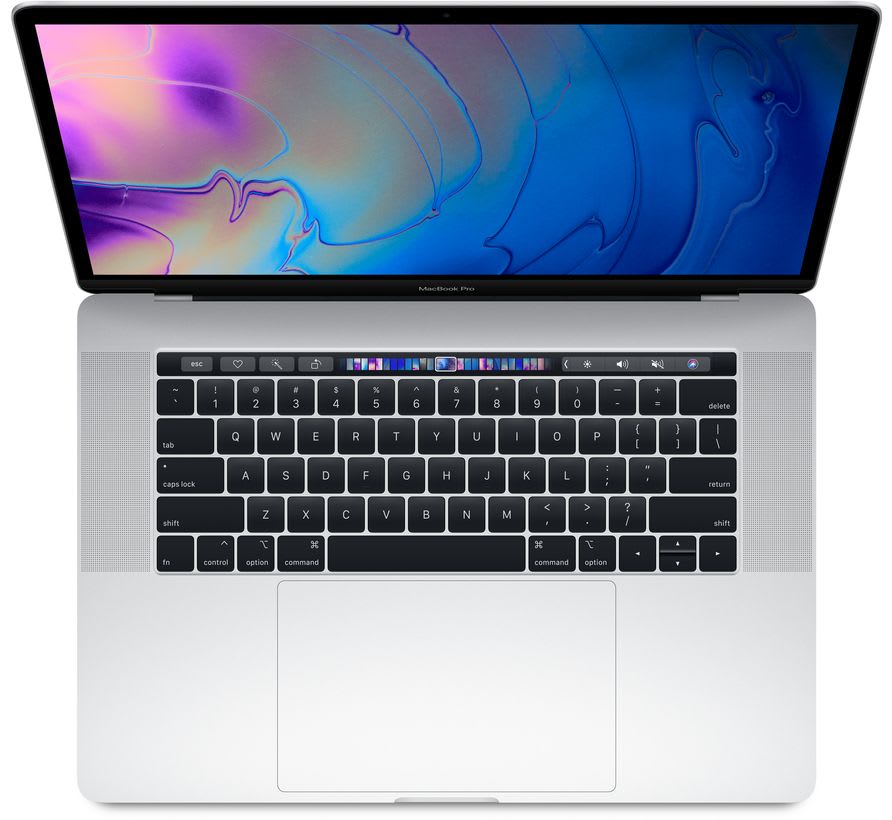 Apple MacBook Pro 15" with Touchbar
₱ 149990.00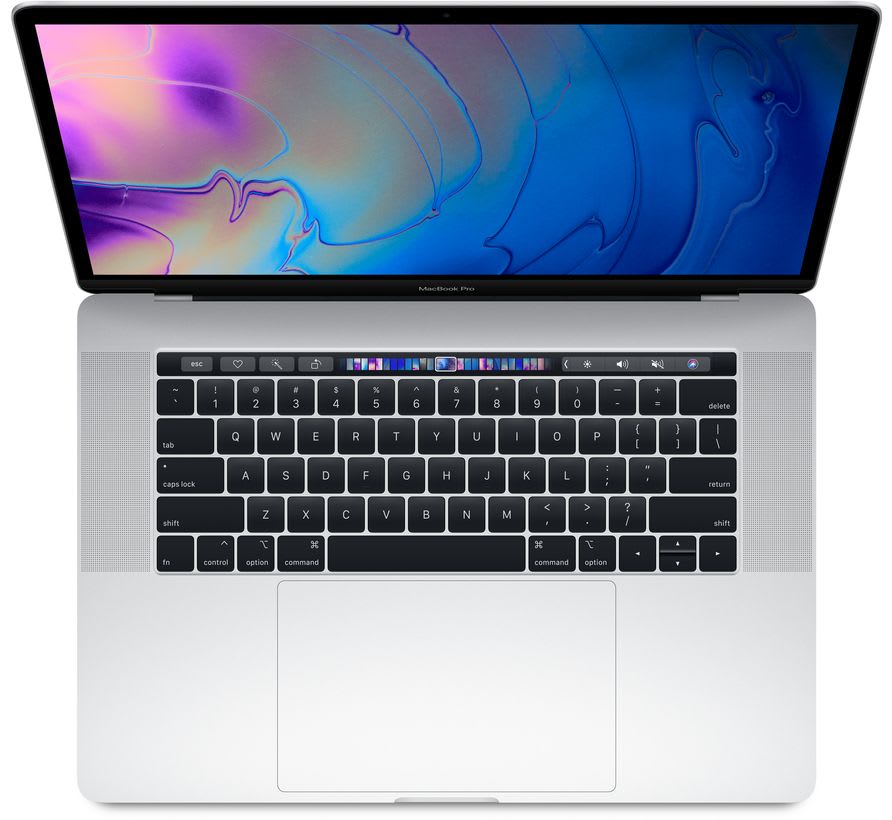 CPU: 2.2GHz 6-core 8th-generation Intel Core i7 processor| Graphics: Radeon Pro 555X 4GB DDR5| Memory: 16GB | Storage: 256GB SSD| Screen: 15 inches | Weight: 1.83 kg
You'll need an ample amount of horsepower on your laptop to handle high-demand programs like video editing. That being said, you should consider this Apple MacBook Pro. It comes with a speedy Intel Core i7 processor (2.2GHz 6-core 8th-generation) and a performance-driven Radeon Pro 555X GPU.
There's also the minimum 256GB solid-state drive that's upgradable to 2TB and a 16GB memory. These wide spaces are sufficient enough for fuss-free, smooth video-editing tasks. The 15-inch Retina display is both vivid and razor-sharp, while the laptop's overall slim design makes it portable.
Pros: Powerful; Apple product, making it nearly impossible to get viruses or malwares
Cons: Absolutely expensive
---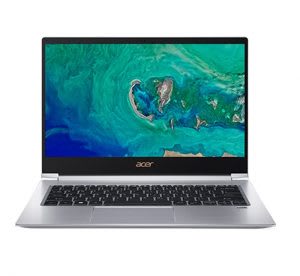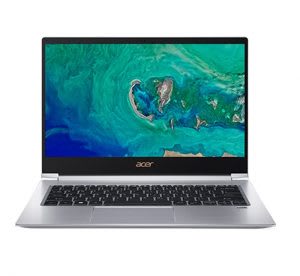 CPU: Intel i3-7020U Processor | Graphics: Intel UHD Graphics | Memory: 4GB | Storage: 1TB HDD | Screen: 14 inches | Weight: 1.5 kg
This affordable Acer laptop comes with an entry-level Intel Core i3 processor. However, it's still beneficial if you are using it primarily for performing everyday tasks like typing on Microsoft Word and browsing through websites. It comes with a minimum 4GB memory, but you can triple the performance up to 12GB.
The laptop is also made portable for travel purposes, with a reasonably lightweight design at just 1.5kg. Its screen display boasts a combination of Full HD IPS panel with Acer's ComfyView technology, which provides anti-glare properties to reduce eye strain. Finally, it has a superb battery life that can last for up to 10 hours of usage.
Pros: Decent performance, affordable, and lightweight
Cons: Low memory, has a hard time running multiple programs simultaneously
---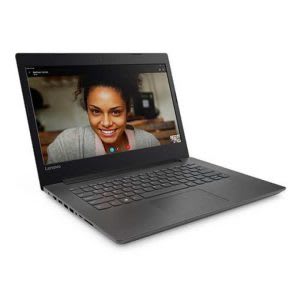 Lenovo IdeaPad 320
₱ 28995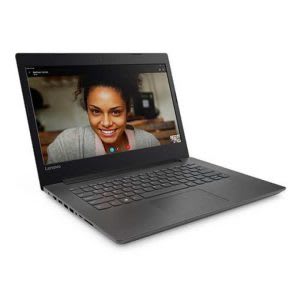 CPU: Intel® Core™ i3-7100U Processor | Graphics: Intel® HD Graphics 620 | Memory: 4GB | Storage: 1TB HDD | Screen: 14 inches| Weight: 2.1 kg
The next computer we have for you is another laptop that's affordable, and that's the Lenovo IdeaPad 320. It's built with an Intel i3-7100U processor paired with 4GB memory that's ideal for everyday tasks. But don't underestimate it as it can still run a few casual or low-end games decently.
Despite its decent price tag, this laptop doesn't skimp on its quality as it offers a sturdy mix of aluminum and plastic material. That gives this device a minimal design but a premium look, and it also makes it one of the most durable machines on this list.
Pros: Durable and affordable
Cons: So-so performance and has significant weight
---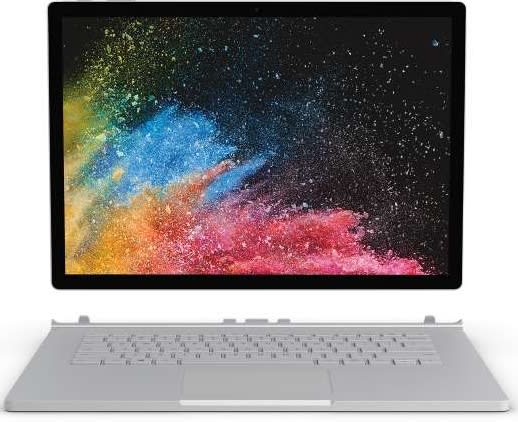 Microsoft Surface Book 2
₱ 129999.00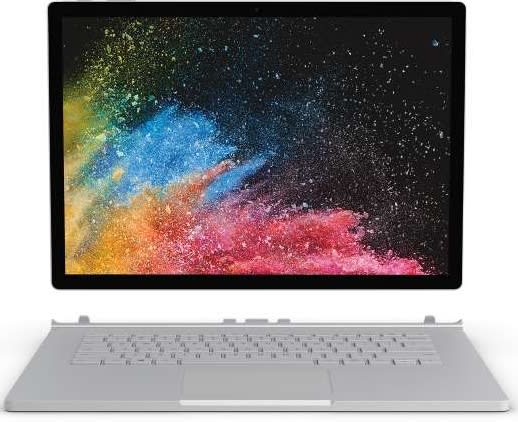 CPU: 8th generation Intel Quad Core i7 Processor | Graphics: NVIDIA GeForce GTX 1050 2GB| Memory: 16GB | Storage: 512GB | Screen: 13.5 inches | Weight: 1.5 kg
Architectural design is a heavy computing task that requires a powerful laptop to handle the likes of drafting and rendering as smoothly as possible. The Microsoft Surface Book 2 is the perfect laptop that can do this job well. It's a two-in-one laptop that can be detached, giving you the freedom to use the 13.5-inch PixelSense screen as a tablet.
This laptop is also powered by an 8th-generation Intel Core i5-7300U processor with 16GB RAM paired with a 512GB solid-state drive. They are all compatible enough to run graphics-intensive software like 3Ds Max and ArchiCAD used by architect students. Plus, you get to use this machine up to 17 hours on a single charge.
Pros: Tablet convertible, high-performance with incredible battery life, lightweight
Cons: Expensive (but justifiable)
---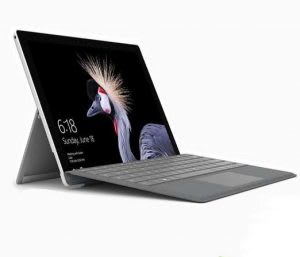 Microsoft Surface Pro
₱ 65990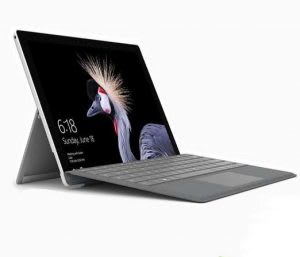 CPU: 2.6 GHz Intel Core i5-7300U (Dual-Core) | Graphics: Integrated Intel HD Graphics 620 | Memory: 4GB | Storage: 128GB SSD | Screen: 12.3 inches | Weight: 784 grams
Animation software like Adobe Animate and Autodesk Maya are undoubtedly graphics-intensive, which is why you need a laptop that can run such software smoothly.
The Microsoft Surface Pro, a 2-in-1 laptop that packs a decent Intel Core i5-7300U with a 4GB RAM and 128GB solid-state drive is perfect for this job. It boasts a sleek 12.3-inch PixelSense display that also doubles as a touchscreen panel with a 10-Point Touch Display technology.
Pros: Impressively lightweight and portable
Cons: Only beneficial to a select group of individuals
---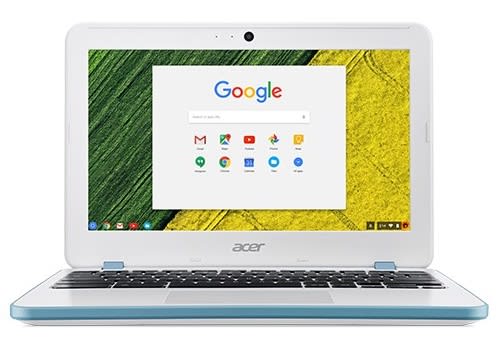 Acer Chromebook 11
₱ 12399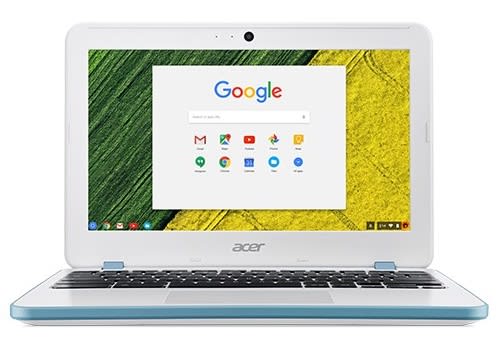 CPU: Intel® Celeron® N3060, 1.6 GHz; Dual-core | Graphics: Intel® HD Graphics 400 | Memory: 2GB | Storage: 16GB | Screen: 11.6 inches | Weight: 1.1 kg
The Acer Chromebook 11 doesn't pack a lot of punch when it comes to performance. However, it does compensate for being super compact, durable, and its high-speed dedication to web browsing. If you're a student who only requires a computer for research or needs to be active on social media, then the Acer Chromebook 11 won't disappoint.
Pros: Cheap and robust
Cons: Slower than most laptops
---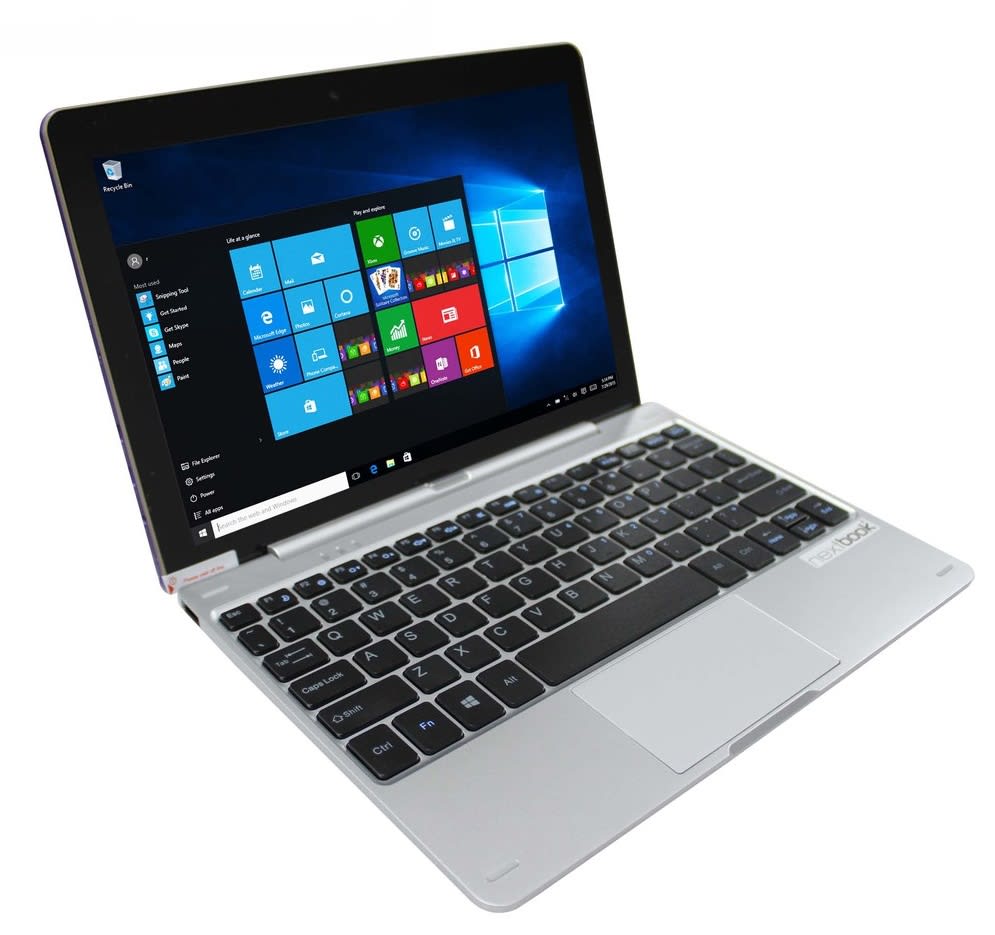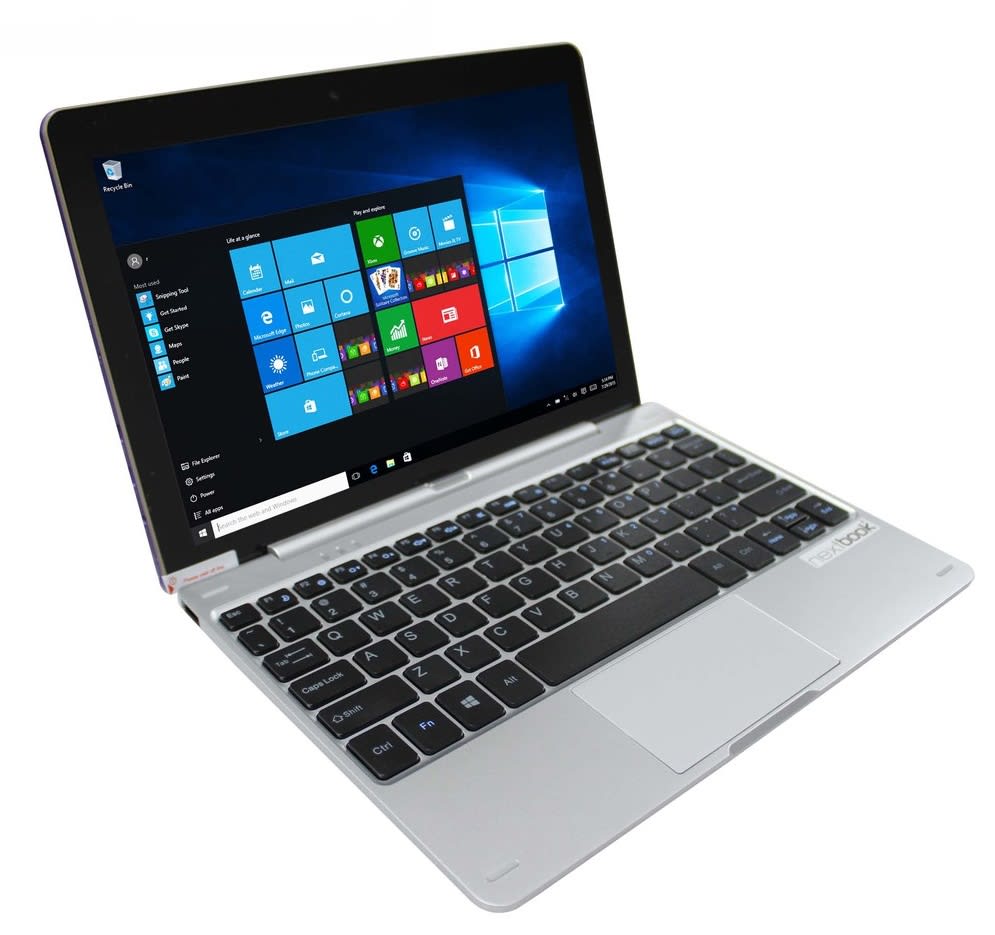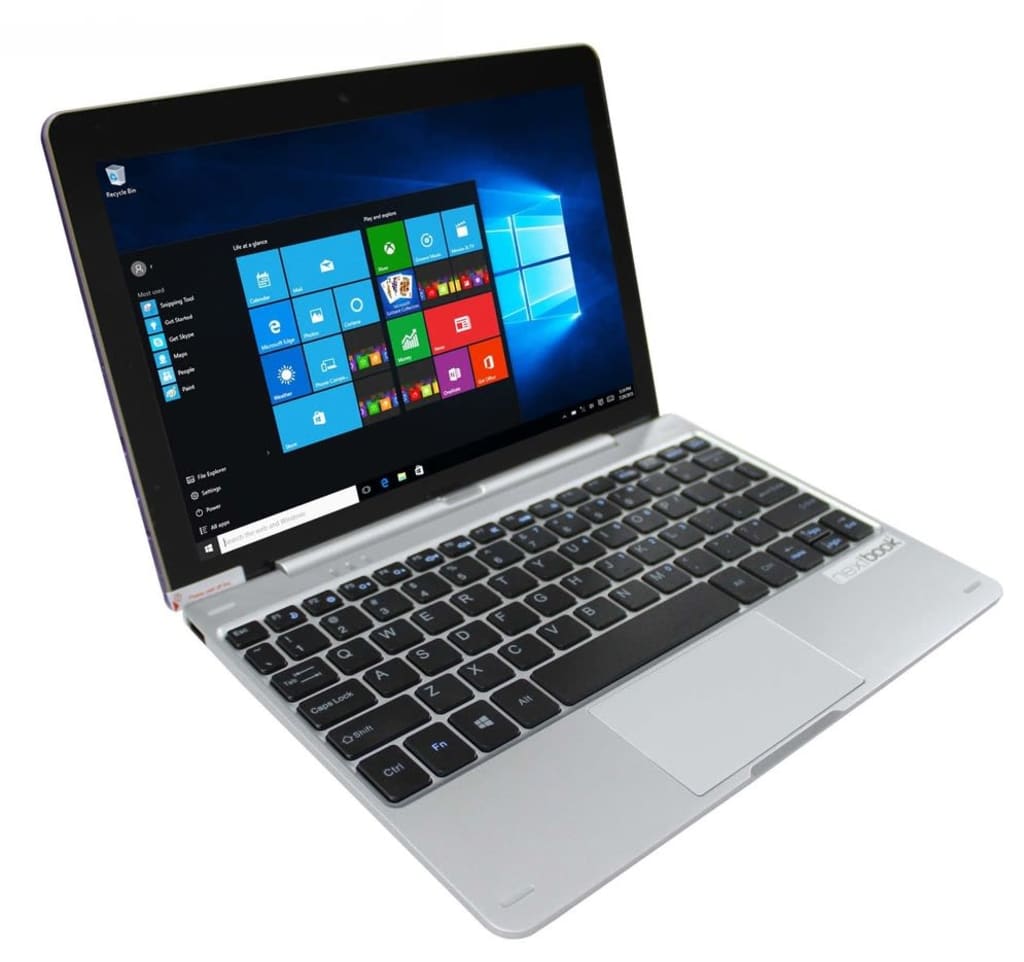 CPU: Intel BayTrail-T CR (Z3735F) Quad Core /1.8GHz| Graphics: GEN7 GPU accelerated processor| Memory: 1GB | Storage: 32GB | Screen: 10 iches | Weight: 1.3 kg
Senior high school demands computer works every sometimes, but they are mostly research or document submissions. If you're on a tight budget and needs a working laptop to help you out as a senior high student, then the Nextbook 10.1 is for you.
Although it doesn't pack a lot of speed when it comes to running even mid-range programs, it still doable for browsing the internet for research and running light text programs for projects and the likes.
Pros: Cheap, available for everyone
Cons: Slow performance
---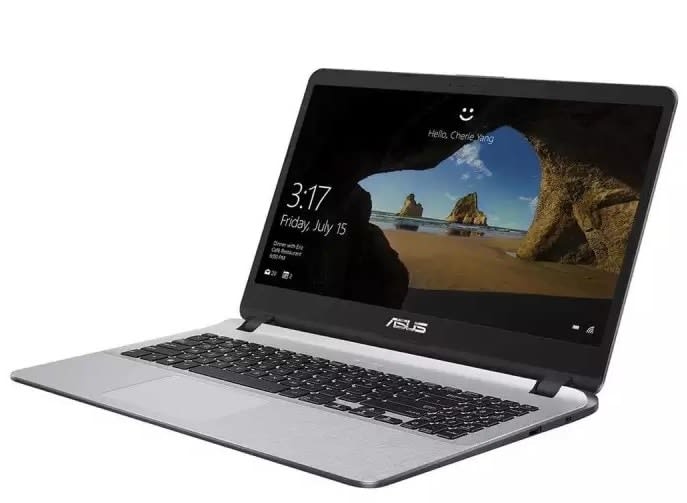 Asus VivoBook X507UA
₱ 28480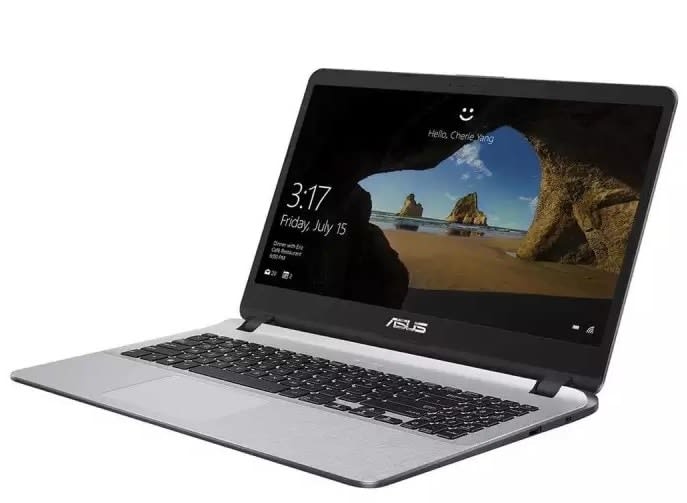 CPU: Intel Core i3-8130u | Graphics: Integrated Intel HD Graphics | Memory: 4GB | Storage: 1TB | Screen: 15.6 inches | Weight: 1.68 kg
If you're into numbers or dealing with them on a daily basis, the Asus VivoBook X507UA is for you. It has a 15.6-inch screen that allows you to see all the digits clearly without stressing your eyes even after hours and hours of calculations.
This machine is also lightweight at only 1.68 kg, which makes it easy to bring with you anywhere on campus. Plus, it's affordable at less than ₱30,000 and has a dedicated numerical keypad, making it perfect for accounting students.
Pros: Compact, lightweight, decent screen
Cons: Only integrated GPU
---
HP Pavilion x360 14-cd1021TU
₱ 36490
CPU: Intel® Core™ i3-8145U | Graphics: Intel® UHD Graphics 620 | Memory: 4GB | Storage: 1TB | Screen: 14 inches | Weight: 1.59 kg
Last on our list is for those taking up law or political science, the HP Pavilion x360 14-cd1021TU. The first thing that makes this machine perfect for that course is due to its high storage capacity. With so many documents to save, securing a buffy space for it is a wise choice.
This laptop also has a fingerprint scanner so you can securely lock all your important documents. Aside from that, it has multiple ports that will help you transfer data in and out with ease.
Pros: High storage and very portable
Cons: Low RAM for its price
---
---
How to Choose the Best Laptop for Students
It's not easy being a student, especially when you're in college where the pressure is everywhere. Aside from keeping your grades high, you also have to worry about your budget as most of your money comes from your parents or from a part-time job. However, that should never be the only thing to consider when purchasing a laptop. What you need to think about are these factors below to make sure your life in the university doesn't become a living hell.
Battery Life
Your laptop's life is one of the most important things to think about. You want to avoid a sudden battery death in the middle of class or sit near the outlet just to keep up with the subjects. Always consider a laptop that can give you enough power for the entire day.
Portability
You might not think about weight or size at the moment, but imagine carrying three to four kilograms of extra weight in your backpack. This matters more for people studying in a huge university where you have to travel from one building to the other just to take classes. Compact laptops provide versatility and less stress on your part, but the performance drops as well. Although there are machines that maintain their speed, they are more expensive.
Performance
Not every student needs a powerful laptop; most of them only need one for research. However, a few do rely on it to run more sophisticated programs. If you need a beast of a machine, then it would be best to invest a computer with superb specs. It's going to be expensive, but it will significantly reduce all your headaches when it comes to running complex programs.
---
Conclusion
There's always a laptop for a specific person as each machine is unique and boasts different features. There's no such thing as the perfect laptop for everyone. When it comes to buying a laptop, student or not, you have to consider why you need one and what will you mostly be doing to it. Price doesn't justify its value to you as that always depends on person to person.
Disclaimer: The pricing shown is just a good indication of how much these products are worth. The prices could change based on the e-commerce promotions that are going on. If some of the products are not available, do email us at [email protected] Thank you!