Playing computer games is something that a lot of people enjoy. These games take them to a virtual world where they can do anything they want and take a break from their stressful life. Carrying a computer wherever you go to play is a total hassle. That is why gaming laptops have been created. A handy and portable machine that can be carried around and used to play games anytime. It's a true gift to all gamers out there. This article will cover the 15 best gaming laptops available online in the Philippines. 
---
15 Best Gaming Laptops in Philippines 2023 | Top Brands
---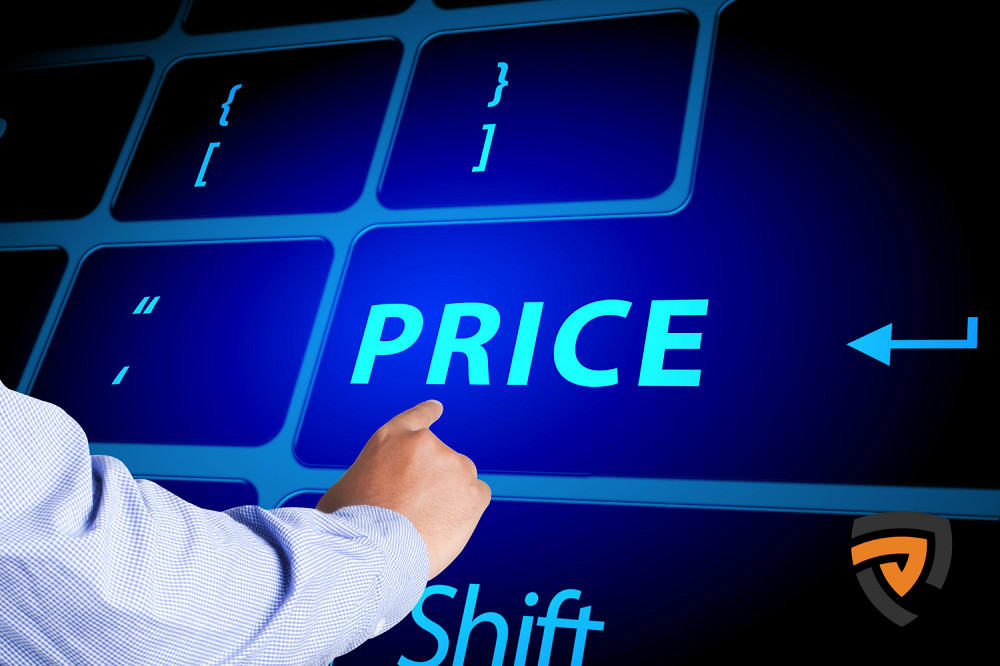 Gaming Laptop Price Range in the Philippines
Gaming laptops are way more expensive compared to ordinary laptops. It is because gaming laptops require higher specifications and features to run heavy graphics games. You can get a nice budget gaming laptop, but they will rank behind compared to more costly models in terms of performance. Even entry-level gaming laptops cost between P35,000 and P50,000 due to the high cost of the components required for a satisfying laptop gaming experience.
---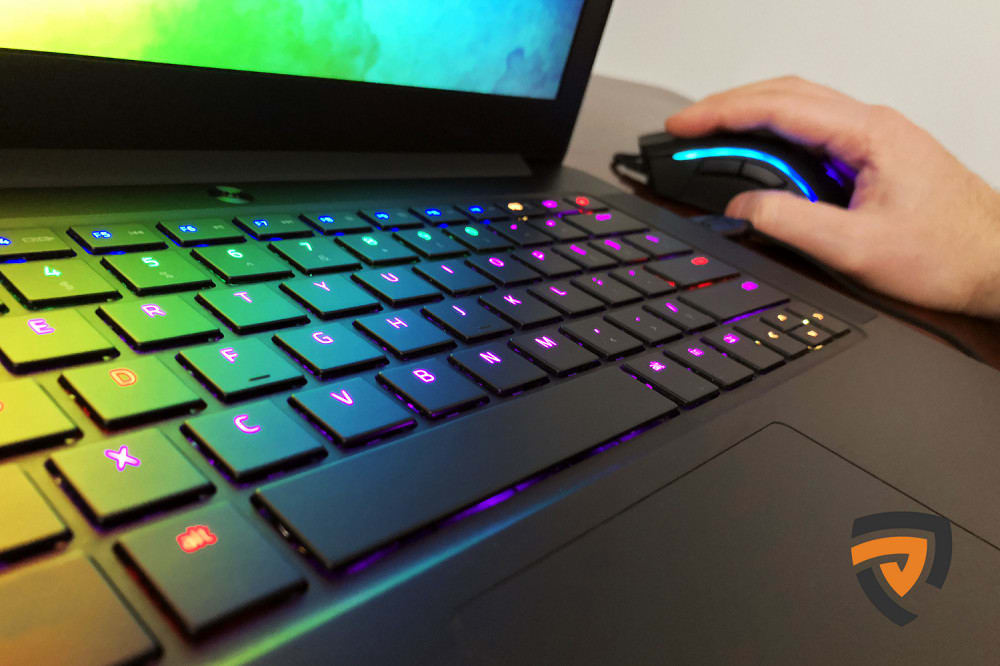 Buying Guide: How to Choose a Gaming Laptop
Buying a gaming laptop Philippines is way harder than buying a computer. Why? Because you're not only looking at specifications when choosing a gaming laptop. You're looking at a whole computer with a built-in keyboard and monitor. But don't worry, we're here to help and assist you in selecting the best gaming laptop.
Display
The first one is the display or monitor. A correct display may make a big difference in your gaming experience, but there's more to think about than screen size.
Resolution. As the resolution increases, more pixels show on the screen

, which might result in a crisper image. Newer laptops may have 1440p or 4K displays instead of the typical 1080p, but the technology necessary to run games at these resolutions will almost certainly increase the price.

Refresh rate

. The activity on-screen might look smoother and simpler to follow with a faster refresh rate display. It accomplishes this by redrawing the picture at a faster rate. This technology is used in many gaming laptop screens, with some boasting refresh rates of 120Hz or 144Hz (or even higher).

Size

. The most frequent options for laptop form factors and display sizes are 13, 15, and 17 inches. Larger displays in smaller form factors can be made possible by thinner bezels (the boundaries around the screen).

OLED

(Organic Light-Emitting Diode). These panels, available on some gaming laptops, feature pixels that generate their light rather than depending on a backlight. As a result, they can attain deeper black depths and more contrast than most laptop panels, typically LED-lit liquid crystal displays.
CPU
The CPU, or central processing unit, is your laptop's "brain." It delivers signals to other components in your system and processes the instructions supplied by all of your computer's software. Everything you do, from the frame rates you see in games to the reaction times of programs to your laptop's battery life, is influenced by the CPU you choose.
Clock speed

. The clock speed of a CPU is the number of cycles it performs every second (measured in GHz). In general, a faster CPU has a higher clock speed, but numerous additional considerations exist. 

Cores

. A CPU with many cores may multitask because each core acts as a separate processing unit that can operate in parallel to accomplish more, allowing for even greater performance advantages.

CPU.

Because there are CPUs particularly developed for practically every use case, it's important to take the time to choose the one that best fits your needs. Knowing the purpose of your laptop or the performance you desire will help you to choose the right CPU.
GPU
When you play games on your laptop, the GPU, or Graphics Processing Unit, produces the pixels that make up the visuals on your screen. It's essential for smooth frame rates, high-resolution gaming, and your CPU. A powerful CPU and GPU are required to game at 1440p or 4K graphics.
Frame rate and resolution

. Make sure your gaming laptop's GPU and CPU can render the proper resolution of your screen or external display at consistent frame rates. To get an idea of how well the CPU and GPU of the laptop you're considering will perform, compare them to the system requirements of the games you want to play.

Display fresh rate

. If you have a 144Hz screen, you'll need a GPU regularly delivering 144 frames per second (or greater) to get the most out of it.

Ray tracing

. Check the necessary benchmarks before enabling hardware-intensive rendering techniques like ray tracing technology to see how they will affect performance.
Storage
There are two types of storage, Solid-states drives (SSD) and Hard-disk drivers (HDD). SSD cards employ a form of flash memory (NAND) to read and write data blocks without using any moving parts. On the other hand, HDD employs moving drive heads to access mechanical platters spun by a motor. SSD is way faster than HDD but can be a pain in your budget. On the other hand, HDD may be slow compared to SSD, but it offers more space in storage at a cheap price. 
RAM
RAM (Random Access Memory) is a type of memory that stores data momentarily for retrieval by your CPU. It doesn't store data permanently, and it resets when it loses power, unlike an SSD or HDD, but it does make frequently used data available faster than a storage drive. Additional RAM helps a PC execute more processes simultaneously and move between programs more quickly while background services are functioning.
Speed

. RAM frequency is measured in MHz (or millions of cycles per second) and indicates how quickly your RAM can access memory when it gets a request from the CPU.

Upgradeability

. The internal SO-DIMM slots where RAM is put are accessible in some gaming laptop designs. However, while this is still rare, think about how much RAM you'll need for your ideal experience. It may not be feasible to add more later.

SO-DIMM

. It's important to keep in mind that laptop and desktop RAM are not interchangeable. Laptop RAM is often smaller, has a different pin arrangement, and is installed in SO-DIMM (small outline dual in-line memory module) slots instead of DIMM slots on most desktop motherboards.
These are just the important features you must consider when choosing the right gaming laptop Philippines. Making your research will surely help too to understand the specification of gaming laptops better.
---
AMD vs Intel
There are two options if you're seeking the finest CPUs for gaming: AMD or Intel. The AMD vs. Intel rivalry is one of the most heated discussions among PC and laptop fans. But which is the true victor?
Intel (Integrated Electronics)
These CPUs offer excellent CPU performance, and nearly all Intel processors include an integrated GPU. This CPU likewise runs faster than AMD processors, although at the expense of increased power consumption and battery life. When battery life is not an issue, newer Intel-powered computers can be employed for brief workloads and single-core boosts, especially in laptops. Regarding desktop computers, whether you wish to change the processor, motherboard, or socket compatibility, Intel processors have fewer possibilities than AMD processors owing to frequent motherboard and chipset modifications.
AMD (Advanced Micro Devices)
It is less expensive than Intel Processors in the same price range. In comparison to the current Core series, these CPUs are more efficient. AMD APUs are also viable because of their good integrated GPU performance and CPU performance equivalent to the Core I series. Compared to Intel-powered laptops, Ryzen-powered laptops clock lower and less aggressively, run cooler, and last longer on battery. As a result, Ryzen-powered laptops can be employed when improved integrated GPU performance and longer battery life are desired.
---
Best Gaming Laptops Brands in the Philippines
With so many varieties of gaming laptop brands on the market, you can surely take your time and choose the best one. When it comes to getting the best for your money, you must consider the best features at the best price. The following gaming laptop brands highlight the highest quality of the best gaming laptop in the Philippines.
Asus - These laptops are great for gaming and everyday use. The Asus ROG Zephyrus G15 is the best gaming laptop in 2022. It is capable of handling the most demanding games on the market today and serving as an excellent daily driver.
Acer - Acer makes good gaming laptops on a budget. The 15-inch Acer Predator Helios 300 is a low-cost clamshell designed for gaming in all forms.
HP - HP has a wide range of high-quality gaming laptops that are powerful enough to run the most popular (and epic) games, such as Fortnite, World of Warcraft, and The Witcher. They don't just handle them; they deliver smooth gameplay on vivid displays, allowing you to immerse yourself in your favorite fantasy worlds easily.
Razer Blade - It's one of the most visually appealing gaming laptops available and one of the most powerful. Whatever configuration you choose, we believe the Razer Blade laptops are the best gaming laptop on the market, even though you will pay a premium for the now-classic design.
Dell - The Dell G5 Gaming Desktop reflects Dell's expertise in developing powerful desktop PCs. It covers all the bases for a solidly dependable gaming PC, with an Intel 6-Core i5-10400F processor, 16GB of RAM, an NVIDIA GeForce GTX 1650 graphics card, and 256GB of SSD storage.
---
Where to Buy Gaming Laptops in the Philippines?
When shopping for the best gaming laptop Philippines, you should check out Shopee and Lazada, two of the most popular online stores in the Philippines. They provide a wide range of prices for price-conscious buyers, as well as trustworthy customer reviews, authentic vendors, and products.
---
Conclusion
Playing games on a laptop is a lot of fun. Owning the best gaming laptop in the Philippines would improve your gaming experience. The growth of technology has accelerated the advancement of gaming laptops. What was trendy yesterday may be outdated tomorrow. As a result, it's essential to stay updated on the best gaming in the Philippines.
Related Articles