When it comes to one of the finest topical anti-aging treatments you can buy for your face, face serums are sure to land the top spot. In general, they can make you look younger, reduce fine lines and wrinkles, and they're loaded with vitamins to keep your skin glowing smooth. Achieve flawless skin with these ten face serums we've checked out for you!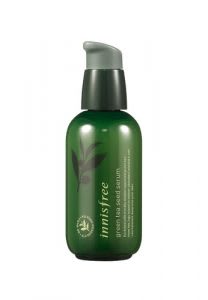 Innisfree Green Tea Seed Serum
₱ 999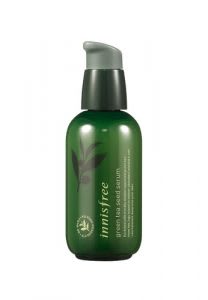 If you want tight and well-hydrated skin, you can't go wrong with Innisfree Green Tea Seed Serum. It has 16 amino acids that will help your skin more elastic, making it look younger and dewy. Furthermore, with its green tea extract, it also removes impurities and dirt from your skin - so you consistently have that clear complexion throughout the day.
Aside from keeping your skin beautiful, it comes in a quick-press bottle that's super easy to use. It's small and portable, so you can put it in your bag without a problem.
---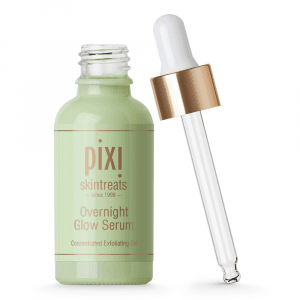 Pixi Overnight Glow Serum
₱ 39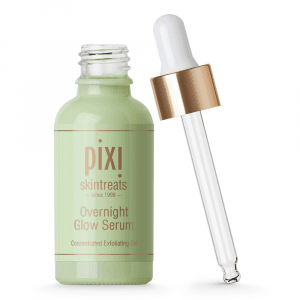 Aging is inevitable, but it doesn't mean you shouldn't do anything about it. You can slow the process down by countering it with this Pixi Overnight Glow Serum. With each use, you'll wake up with brighter, younger skin.
This nutrient-rich serum contains cucumber, aloe vera extracts, and vitamins A, C, and E. All of those ingredients will help fade age spots and even fine lines quickly. Now, you can rest while this serum does all the work for you, including gentle exfoliation for softer skin!
---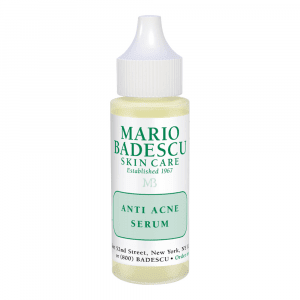 Mario Badescu Anti Acne Serum
₱ 1619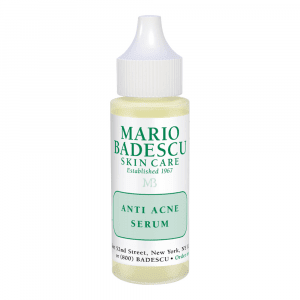 There's a face serum that specializes in preventing acne and pimple outbreaks, and that's the Mario Badescu Anti Acne Serum. It's the one we strongly recommend for women dealing with such skin condition due to its right dosage of salicylic acid.
With antibacterial and cleansing properties, this serum kills bacteria and impurities that cause acne and pimples. It's also gentle and mild, so it won't dry your skin or irritate it. With consistent use, you'll finally win the battle against acne and pimples for good.
---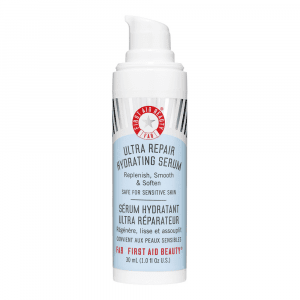 First Aid Beauty Ultra Repair Hydrating Serum
₱ 61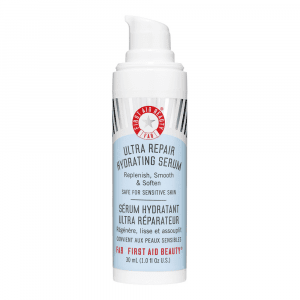 It's not rare to experience dryness and losing your skin's elasticity when you hit your thirties. If you're starting to have such problems, it's ideal that you combat it early with First Aid Beauty Ultra Repair Hydrating Serum.
With this concoction, you'll moisturize your skin in no time. In turn, it will prevent the appearance of fine line and wrinkles as you age. It's also pumped with collagen, colloidal oatmeal, and aloe leaf juice to make sure your face stays young and healthy. Repair your skin the moment it starts to show damage.
---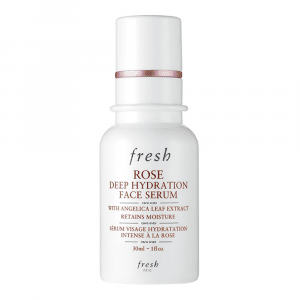 Fresh Rose Deep Hydration Face Serum
₱ 77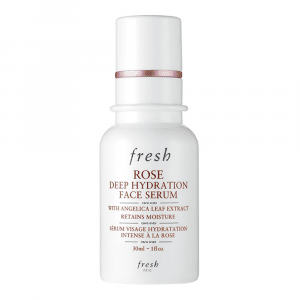 Oily skin needs more hydration than normal skin. It may sound ridiculous, but oily skin is caused by the overproduction of oil and sebum, which happens when the skin is dehydrated. Hence, you will need more hydration to fight oily skin.
Retain a dewy complexion with this refreshing face serum. It's enriched with nourishing ingredients such as rosewater, rose flower oil and cucumber extract, this fast-absorbing serum hydrates dehydrated skin to give you transparent skin. You'll feel refreshed throughout the day with the lingering rose scent that calms your skin.
---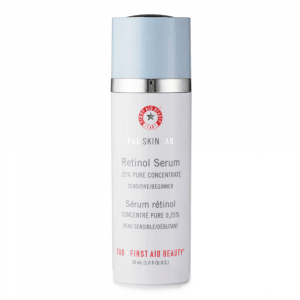 First Aid Beauty Skin Lab Retinol Serum .25% Pure Concentrate
₱ 95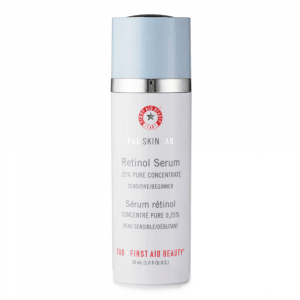 There's no denying that once you hit fifty years old, fine lines and wrinkles are sure to show up. However, with the First Aid Beauty Skin Lab Retinol Serum, you can at least keep it healthy and elastic and prevent it from becoming more apparent.
Retinol unclogs pores, boost collagen, and speeds up cell turnover to reveal younger-looking skin. This serum has 0.25% of retinol combined with advanced peptides that cure wrinkles and fine lines for firmer skin. Incorporating hyaluronic acid and vitamins C and E, your skin will feel nourished and refreshed with just one use.
---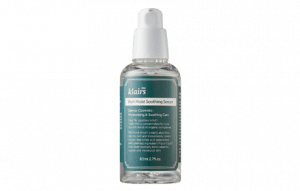 Klairs Rich Moist Soothing Serum
₱ 1200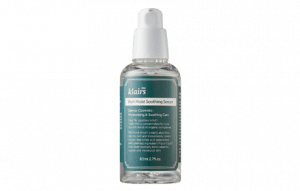 Boost your skin's radiance with this rich, soothing serum, the Klairs Rich Moist Soothing Serum. Loved by many beauty bloggers, this rich formulation contains a blend of antioxidants such as broccoli, celery, and carrot root that moisturizes skin from the inside to give it a healthy glow.
Use this under your makeup to smoothen the appearance of pores for better makeup application! What makes it even better is that it works on all skin types. Even if you have sensitive skin, you won't be getting any issues from this serum.
---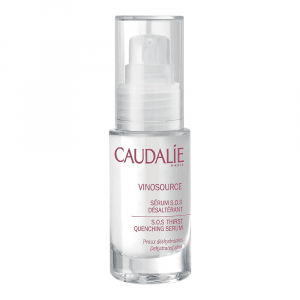 Caudalie Vinosource SOS Thirst-quenching Serum
₱ 61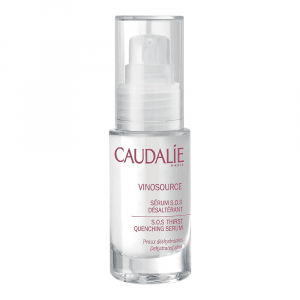 Hot, humid weather is one of the biggest reason why we have dry and dull skin. Quench your skin's thirst during the day with this Caudalie Vinosource SOS Thirst-quenching Serum. Gentle even on sensitive skin, this hydrating serum provides immense moisture deep within the skin, restoring its moisture balance to give you suppler skin.
It's easy to use, cool on your skin and comes in a quick-press bottle for your convenience. Although it's quite pricey, it does provide you moist and beautiful skin.
---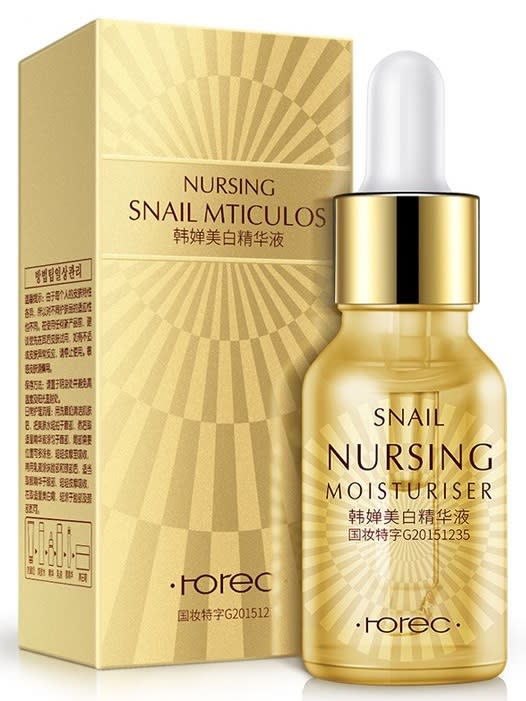 Rorec Whitening Snail Face Serum Anti Wrinkle Face Essence
₱ 69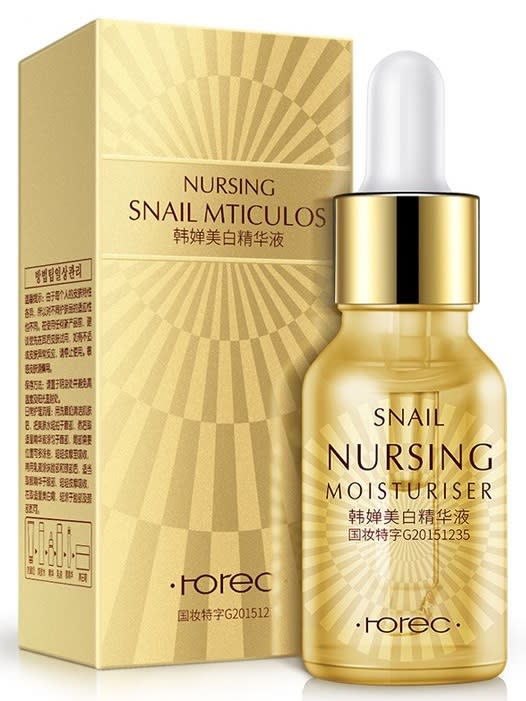 If you're on a tight budget, it doesn't mean you should just ditch face serums altogether. Lucky for you, we found a cheap but reliable face serum, Rorec Whitening Snail Face Serum Anti Wrinkle Face Essence.
It's a whitening concoction that also slows down the aging process. It even has snail's secreta essence that makes your skin tender and smooth. What makes it affordable isn't its formulation but its quantity. One bottle as each bottle only contains 15ml.
---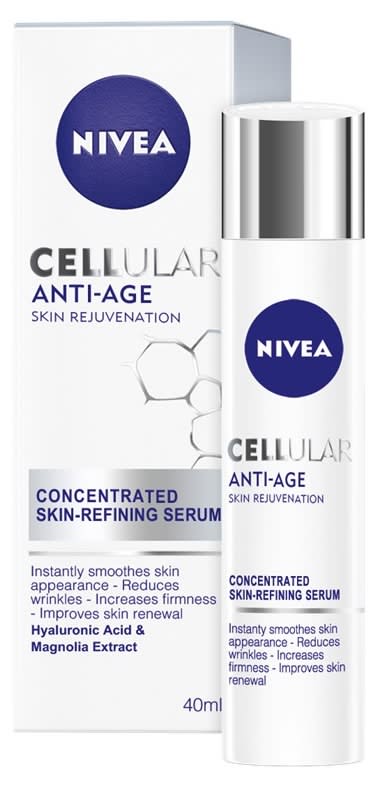 NIVEA Face Cellular Anti-Age Serum
₱ 999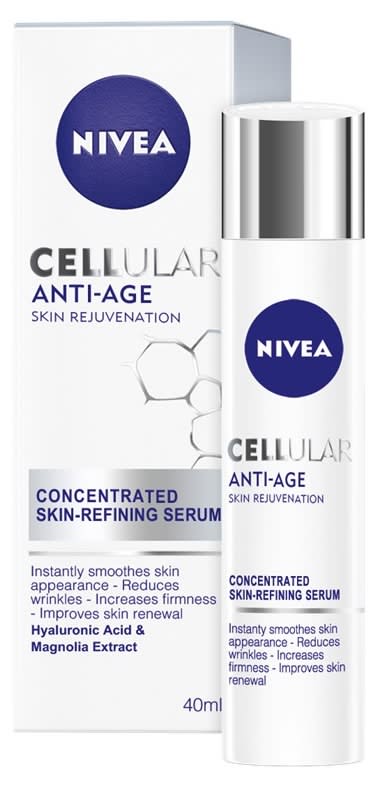 If you're frequently exposed to the sun's harmful rays, then you'll need the NIVEA Face Cellular Anti-Age Serum. This face serum has SPF UVA & UVB system that protects you from photo-aging caused by UV rays.
With consistent use, you'll enjoy silkier smooth skin in no time. Plus, it also whitens and makes your skin more resilient to heat. You'll have firmer, healthier, and more attractive skin with this face serum.
---
---
How to Buy the Best Face Serum for You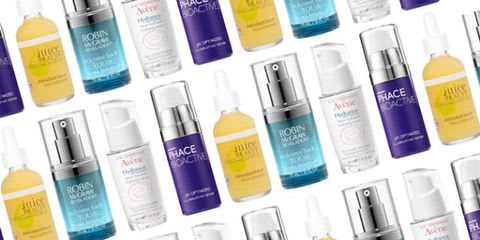 Face serums are powerful skin-care products that penetrate deep in your skin to keep it healthy and smooth. Although they're most likely pricier than any other type of skin product, they are super effective and easy to use. The only problem now is that there are so many products available in the market. But don't worry; this guide will help you choose the best one for you.
When it comes to choosing face serums, you only have to base it according to your skin type. And here's what you need to know:
Acne-prone
If you have acne-prone skin, the best serums for you are those loaded with vitamin C, retinol, zinc, and a minute amount of salicylic acid. All of these have antioxidation properties that reduce the chance of pimple and acne outbreaks. Furthermore, those ingredients help soothe irritation and regulate oil production.
Dry
If you have dry skin, serums with vitamin E are going to be your best bet. It's an antioxidant that protects cells from harmful oxidation effects, which is drying. Niacinamide also works well as it provides your better elasticity and will boost ceramide in your skin to make it more hydrated. Glycolic acid and hyaluronic acid also exfoliates, lightens discoloration, and retains moisture. So if you have dry skin, aim for these ingredients in your serum.
Dull
If you have dull skin, which looks like it lacks nutrition and is darker than your overall skin tone, look for green tea extract serums. This ingredient fights free radicals and eliminates impurities in your skin that hinders nutrient absorption. Also, go for resveratrol and ferulic acid, they promote healing and cellular repair, which slowly restores your skin's natural glow.
---
Conclusion
You can think of face serums as your multi-vitamins. Yes, you can live without them as long as you have your cleansing and moisturizing session. However, adding serums to your regimen can significantly make your face more beautiful and attractive. Although they're not cheap, they do provide a supply of beneficial nutrition deep in your skin.
Disclaimer: The pricing shown is just a good indication of how much these products are worth. The prices could change based on the e-commerce promotions that are going on. If some of the products are not available, do email us at [email protected] Thank you!