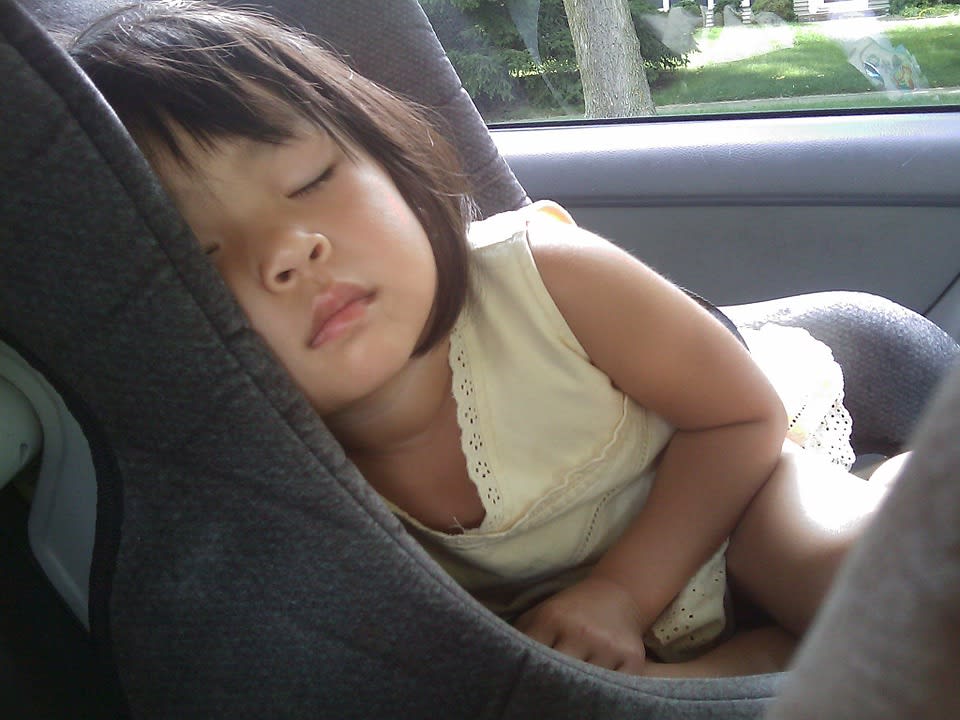 A clueless new parent? Whether you're looking for a convertible, front or rear-facing car seat, we've got some suggestions! Here, we list online stores such as Motherhood and Lazada to help you simplify and understand all about baby car seats.
---
How to choose a baby car seat:
By choosing the right baby car seat, you lower the risk of anything happening to your baby in an accident. But, with so many options out there, it definitely is confusing to pinpoint the right one for you. There's no need the best or the most expensive car seat; just the one that protects your baby.
Besides the most important features that you're after, take into consideration that you'll have to buy following your child's age, weight and height. Take great care that the seat meets your baby's body specifications strictly for maximum protection and effectiveness. These pointers will help you narrow down the perfect seat that's most comfortable for your little one.
Rear-Facing Infant Car Seat
Those who are age 2 years and below are best suited to start with this seat type. It offers the safest position as they are designed with a reclination angle to help the baby perch up their head as they can't do so in this age period.
Infant seats are typically made with an easy-clip-on system to allow easy portability especially when your baby is asleep.
Rear-Facing Convertible Car Seat
If you really need to save, this is a good option as your child is able to use the seat from newborn up until 4 years old. But then why have Infant Car Seats, you may ask?
That's because convertibles are semi-permanently installed into the car unless you dismantle them. You can, however, use them for a longer time as they are designed to grow with (and convert accordingly to) your child's body.
Forward-Facing Convertible Car Seat
Suitable from the age of 2 to 10 years old, this type is made to prep your child for independence (yay!). While you may want to just stop your child at rear-facing convertibles, it's still fairly important to teach your child how to be seated safely in the car.
As your typical cars are made with basic seatbelts for adults, they can be quite uncomfortable for your children. Therefore forward-facing seats exist for optimum protection as well as slowly transitioning them for adult-size seats.
More features you should take note of:
Quality and comfort of the harness
Protection from impact (at the sides)
Ease of installation (you may want to check your car's manual for such cases too)
Ease of cleaning
Comfortability of cushion (say no to a cranky baby!)
---
Here are some of our top suggestions!
Best for toddlers
Price from RM199.99
The New Carmind German Highest Class car seat is for toddlers. Once your child is over the age of 4, you'll need to purchase a new car seat. Usually, it's used to keep your child safe and in place. Given their age, something with extra padding, to protect them from heavy impact would be the best option.
Best car seat for infant
Price from RM599.00
Royal Kiddy's infant car seat allows 3 different reclining positions, deep padding to ensure your baby is safe and comfortable, and a seat cover that is removable and washable. This means it won't be a hassle if your baby throws up, or if something spills.
Best car seat for large child
Price from RM25.90
Children above the age of four experience growth spurts, and will quickly grow out of regular car seats. However, they'll still need to be kept safe and secure. The Sokano Premium Baby Kid Safety car seat provides your child with this security.
Best convertible car seat for 3 year-old
Price from RM399.00
The Meinkind Monza convertible car seat has three recline positions to make it safer and simpler. This includes one rear-facing and two forward-facing positions, to ensure that your child is fitted into the most secure position during your journey.
The fabrics allow lots of ventilation to ensure comfort, whether you're travelling long distance or just to the market next door.
Best front facing car seat
Price from RM170.00
A car seat is what you use to protect your child from any unwanted incidents. Sometimes, it's best to keep it simple by purchasing a simple front facing car seat.
Your child will be able to look at you from the back and feel safe, knowing that their parent is there with them. The Louis Le Petit Child Car Safety Seat is able to do just that!
Best car seat for 4-year old
Price from RM1,199.00
This car seat makes life easier; even when your child gets bigger, you'll be able to extend it. These convertibles are suitable for newborns up to 4 years old, and allow a maximum weight of 18kg. It has extra padding, and it's removable and washable.
Best for 2-year old
Price from RM399.00
SitSafe allows multiple levels of reclining backrest and a double-sided protection for extra protection around baby's head and neck. It also has 11 adjustable headrest levels to fit your baby's height. There's no doubt that your baby will feel super cozy in this seat.
Best rear-facing car seat
Price from RM999.00
The Fit2 Rear Facing B.Car Seat is a car seat that has been designed to create more space for your child especially toddlers. This car seat can be used for infants as well as toddlers, parents with two or more children will be able to reuse this car seat. This car seat only allows two positions however with the built in stage lever, it allows you to convert the car seat easily from one position to another.
Best for small cars
Price from RM1,131.00
Parents who are looking for smaller car seats are in luck because the Britax Baby Safe i-Size Bundle was made just for that. Now you don't need to worry about the car seats taking up half the space of your backseat! With this car seat, there is still room for two others to sit behind along with your baby. This car seat can be used until your child is about 15 months old until you would have to look for something else and it comes in a few colours as well.
The whole point of getting a car seat for your child is to ensure their safety during their time travelling in the vehicles, so expecting parents buckle up for your exciting journey ahead and always remember to purchase something you feel can make life simple and easy for you.
Best for newborn
Price from RM1,099.00
While waiting for your child to grow out of their car seat, you'll need a newborn car seat in the meantime. Car seats for infants or newborns can be tricky as they're so fragile. The Maxi-Cosi Pebble car seat can be used by newborns, up until they're two years old.
Sure, this might be a little more pricey in comparison to a newborn car seat, but you're able to use it longer.
Disclaimer: The pricing shown is just a good indication of how much these products are worth. The prices could change based on the e-commerce promotions that are going on. If some of the products are not available, do email us at [email protected] Thank you!