Unlike adults that strapped in themselves with a seatbelt upon traveling by car, it is completely unwise to do the same thing with your precious little tot. Which is why it's important to invest in a car seat made specifically for babies.
Moreover, the government has now made it mandatory to have a proper baby car seat in cars from January 2020 onwards.
Here, we list online stores such as Motherhood and Lazada to help you simplify and understand all about baby car seats.
---
How to choose a baby car seat:
By choosing the right baby car seat, you lower the risk of anything happening to your baby in an accident. There's no need for the best or the most expensive car seat; just the one that protects your baby.
A good baby car seat should have essential features such as easy-to-install LATCH (Lower Anchors and Tethers for Children) system, built-in bubble-level indicators, side-impact protection and breathable fabric material to ensure your baby's comfort.
Besides those, consider the fact that you'll have to buy following your child's age, weight and height. Take great care that the seat meets your baby's body specifications strictly for maximum protection and effectiveness. These types of car seats will help you narrow down the perfect seat that's most comfortable for your little one.
Rear-Facing Infant Car Seat
Those who are age 2 years and below are best suited to start with this seat type. It offers the safest position as they are designed with a reclination angle to help the baby perch up their head as they can't do so in this age period.
Infant seats are typically made with an easy-clip-on system to allow easy portability especially when your baby is asleep.
More: Safeguard Your Little Newborn with These 8 Recommended Baby Car Seats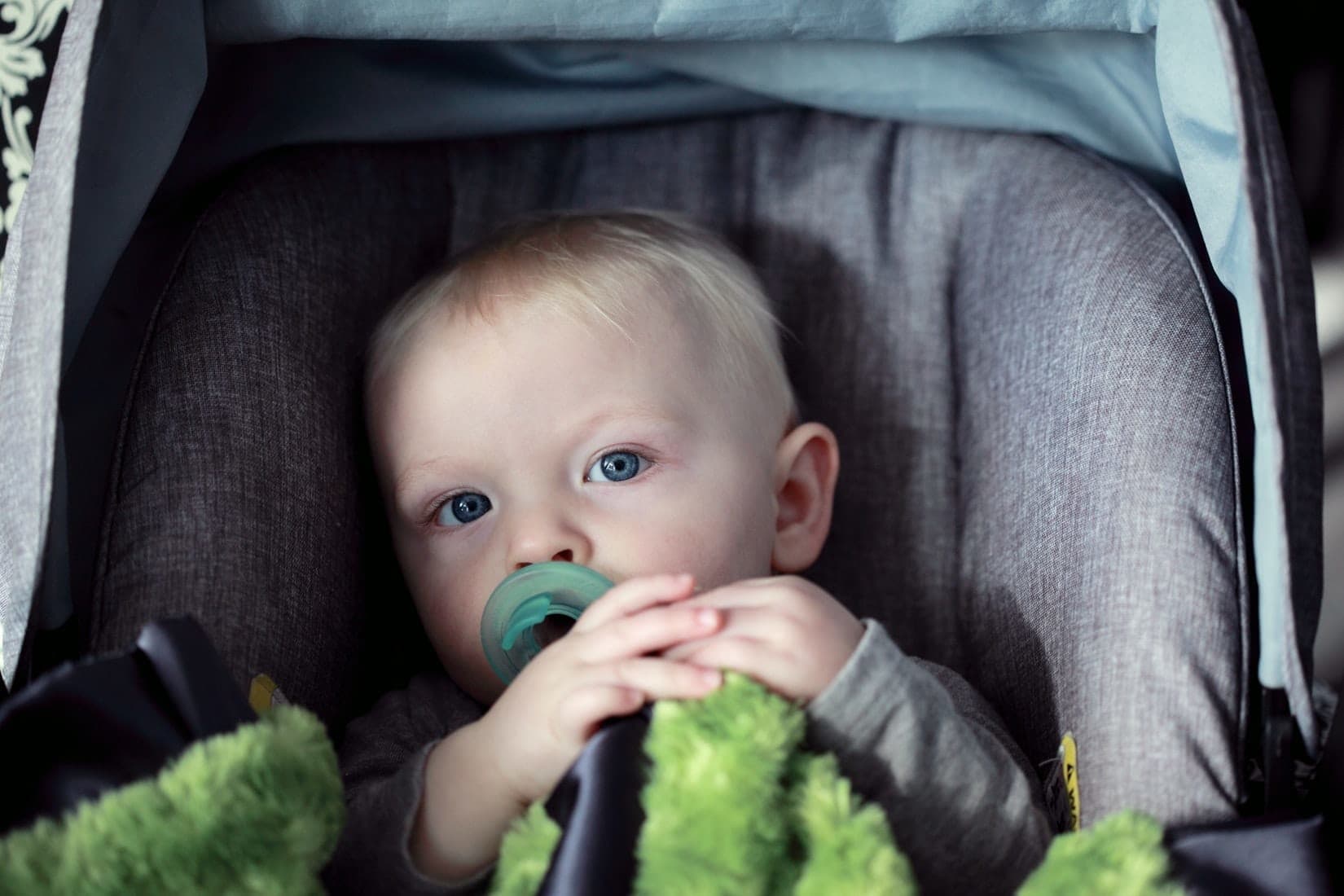 Rear-Facing Convertible Car Seat
If you really need to save money, this is a good option as your child is able to use the seat from newborn up until 4 years old. But then why have Infant Car Seats (the previous option), you may ask?
That's because the convertibles are semi-permanently installed into the car unless you dismantle them. You can, however, use them for a longer time as they are designed to grow with (and convert accordingly to) your child's body.
Forward-Facing Convertible Car Seat
Suitable from the age of 2 to 10 years old, this type is made to prep your child for independence (yay!). While you may want to just stop your child at rear-facing convertibles, it's still fairly important to teach your child how to be seated safely in the car.
As your typical cars are made with basic seatbelts for adults, they can be quite uncomfortable for your children. Therefore forward-facing seats exist for optimum protection as well as slowly transitioning them for adult-size seats.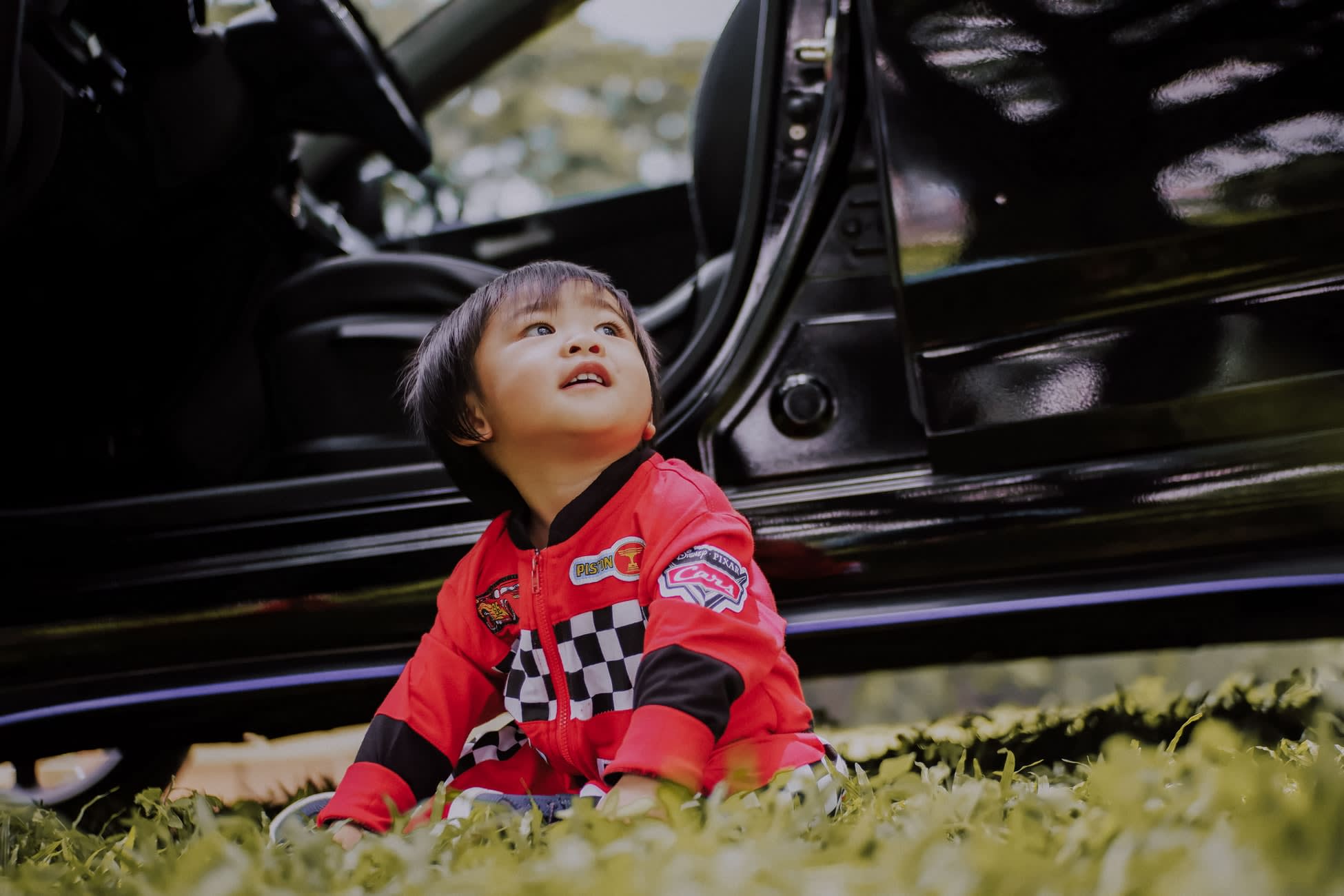 More features you should take note of:
Quality and comfort of the harness
Ease of installation (you may want to check your car's manual for such cases too)
Ease of cleaning
The size-compatibility of the seat for your car
More: Comfortably Go About Parenting with These Top 9 Baby Carriers
---
Here are some of our top suggestions!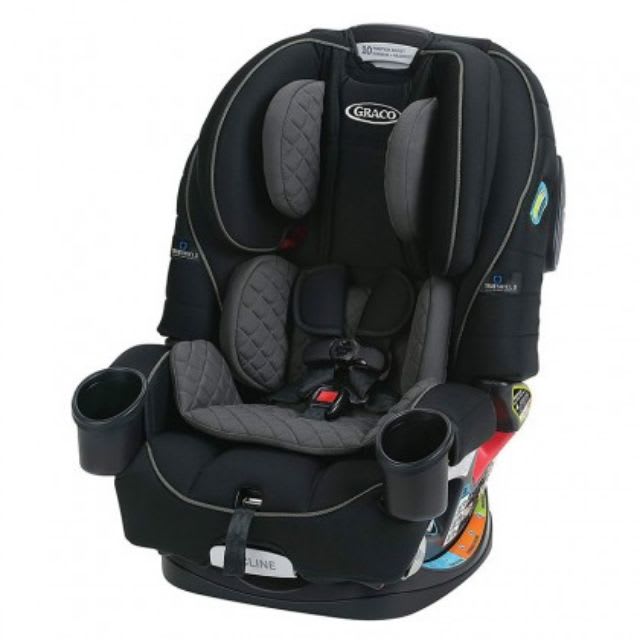 Graco 4Ever All-In-One
RM 1680.00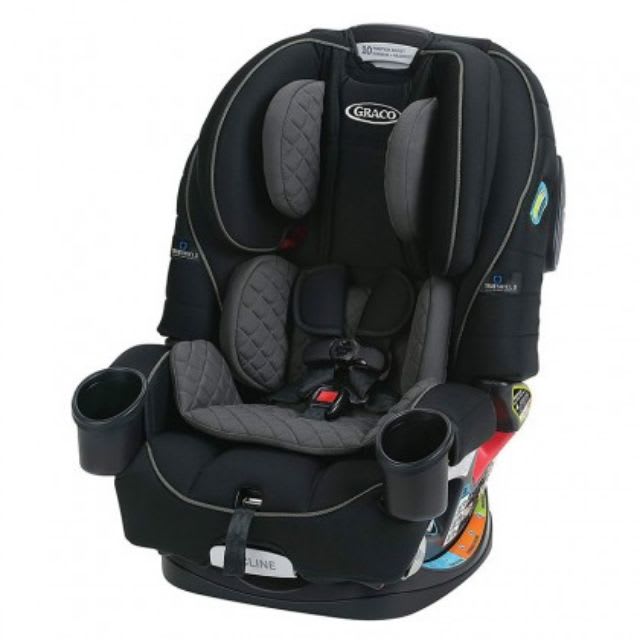 add_circle
Many adjustable features
add_circle
Cater to a wide range of weights
add_circle
Easy installation
add_circle
Has proven crash safety record
remove_circle
Fabric is not as breathable according to some reviewers
The Graco 4Ever All-in-One baby car seat boasts four different configurations for your respective child's height and weight, which is suitable from birth up to 4 years old. This seat includes a flexible 10-position headrest, 6 adjustable recline positions and two built-in cup holders so your child can easily to reach for a snack, drink or even a soft toy.
Although simple in design, the seat is built tough for long-term uses with the added steel-reinforced frame. That is not all; the Graco 4Ever All-In-One features several more safety features, notably its TrueShield Technology to help safeguard your child from head to toe from any side-impact collision.
For comfortable and extended use, the materials used in the seat is durable and are machine-washable. A nice added feature are its cup holders which you or your toddler can enjoy utilising.
Suitable for:
Rear-facing harness (1.8-18 kg)

Forward-facing harness (10-29.5kg)

Highback belt-positioning booster (18-45kg)

Backless belt-positioning booster (18-54kg)
---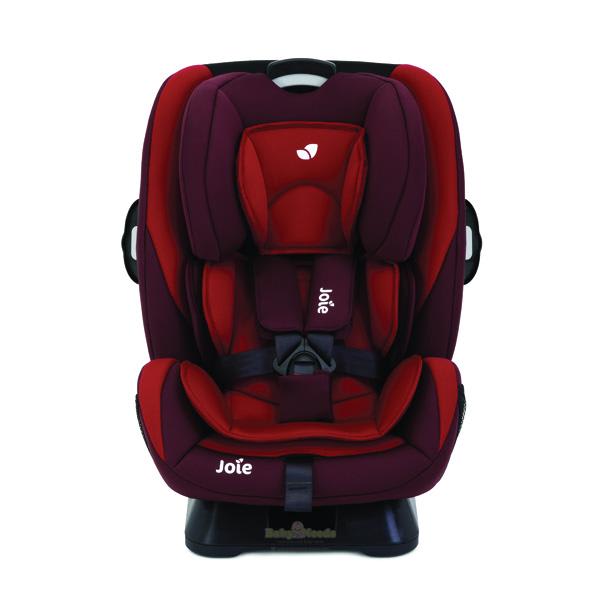 Joie Every Stage Car Seat
RM 999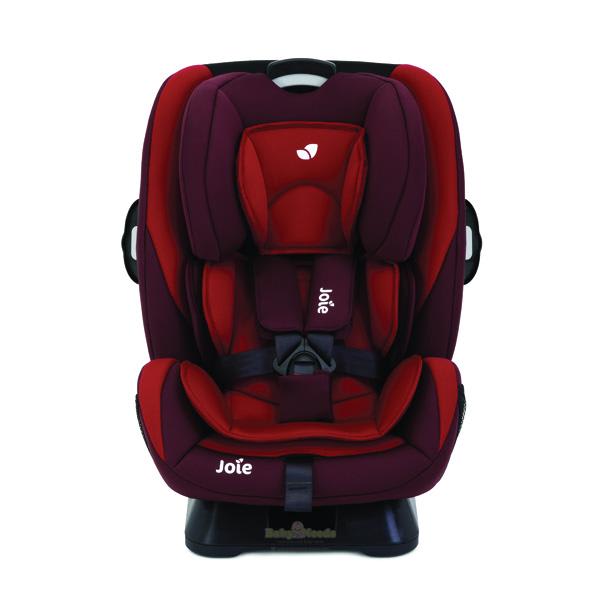 add_circle
Can accommodate to a wide range of ages
add_circle
Nice customisable features for comfort
add_circle
Has storage pockets on each side
Spending a different type of baby car seat for certain ages can be a burden for most parents. But thanks to the likes of the convertible Joie Every Stage, you can use the same car seat from birth and even up to kids of 12 years old.
It has several key features to truly accommodate for a growing child. There are the impressive customisable AutoAdjust side wings for a wider headrest as well as plush deluxe cushioning and fabrics that are both machine washable. Moreover, there's the 10-height headrest position for comfort. And finally, there's 5 reclination angles, each one to suit every age.
An added bonus is that the seat has two easy-to-reach side mesh storage pockets for putting toys, snacks and candies.
Joie's Every Stage car seat doesn't neglect safety features either. There's the Guard Surround Safety panels to give your child added side-impact protection while the steel-reinforced frame absorbs energy upon impact from a car collision.
Suitable from birth to age 12 (36kg)
---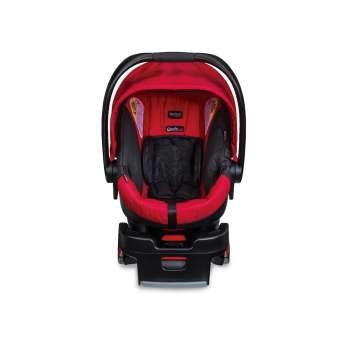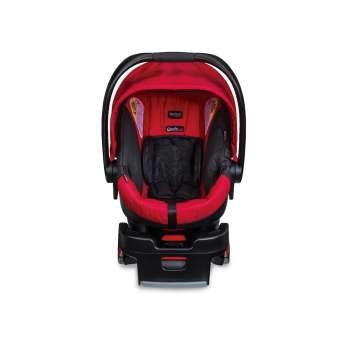 add_circle
Loaded with many safety features
add_circle
Large canopy for sun protection
add_circle
Certified for air-travel
add_circle
Has suspension to ensure smooth ride
add_circle
Easy to switch from car to stroller
remove_circle
More towards on the heavy side due to its steel components
This infant-friendly baby car seat from European-based brand Britax boasts essential features to keep your precious little tot safe and comfortable at all times. It is easy to use, with smart design to ensure the right reclination for your child, and a heap of safety features.
But perhaps one of its most coveted features is its energy-absorbing shell that offers side impact protection in the event of a car collision.
The seat is also further complimented by a SafeCell Impact-Absorbing Base that minimises rough impacts. And all of that is supported by a steel frame to provide strength and support for a car seat with a best-in-its-class safety standard.
Despite having much safety features, the Britax B-Safe 35 is designed with simplicity in mind. For instance, the SafeCenter LATCH system makes tightening and setting up the base to the backseat of your car easier. Best of all, the seat has a convenient Click & Go System that allows you to transfer your baby from the car to the stroller.
Suitable from birth to 24kg
---
More: Safeguard Your Little Newborn with These 8 Recommended Baby Car Seats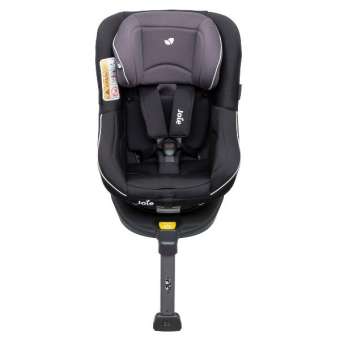 Joie Spin 360 Isofix Car Seat
RM 1199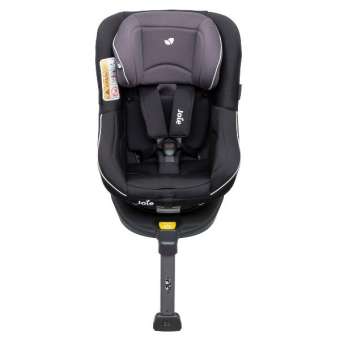 add_circle
Has 5 multi-height headrest position
add_circle
Made with reinforced-steel frame for extended use
add_circle
High-quality plush seat to ensure comfort
add_circle
Cheaper than most 360 swivel seats
remove_circle
Still on the expensive side for a Joie model
remove_circle
Recline position may be too upright for sleep
Save your money and get the Joie Spin 360, as this car seat will grow with your baby from birth to 4 years old (18kg). Not only that, but the design of this chair allows you to rotate and swivel the seat around on its base at 360 degrees. That means you can easily get your baby in and out of the seat with relative ease.
The seat comes with a 5-position Grow Together™ multi-height headrest and harness system which can be adjusted simultaneously without the need of rethreading or uninstalling. Moreover, the seat cushion itself is made out of the high-quality plush material to keeps your baby cosy and comfortable enough throughout the ride.
A brownie point is that the Joie Spin 360 is built to last for years of extended uses, thanks to its reinforced steel frame support to ensure that the seat is stable and secure at all times. Not forgetting to mention, but the seat is built with Guard Surround Safety™ panels to ensure side impact protection.

Suitable from birth to age 4 (18kg)
---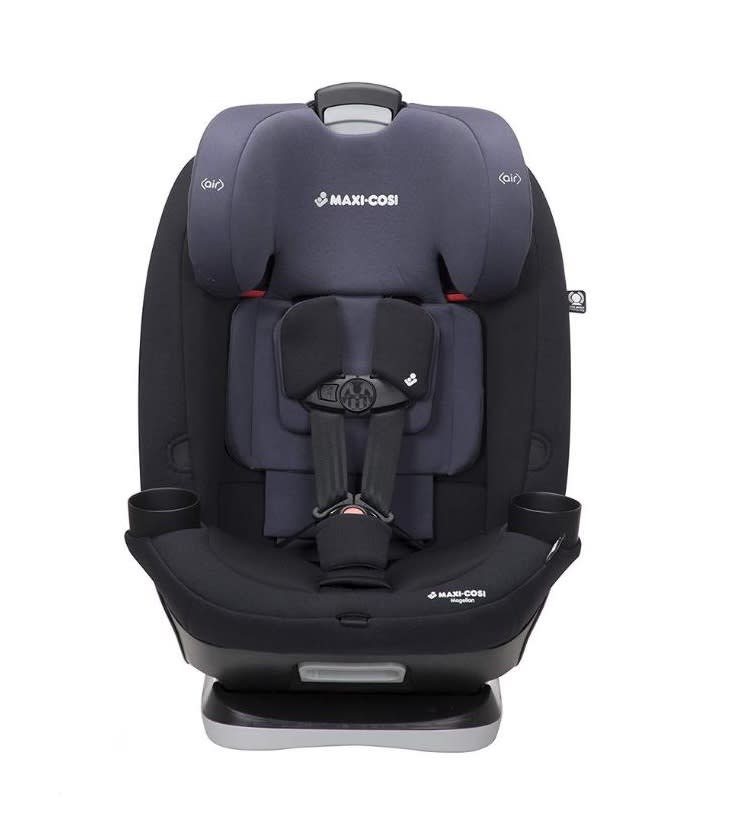 Maxi Cosi Magellan 5-in-1
RM 2199.00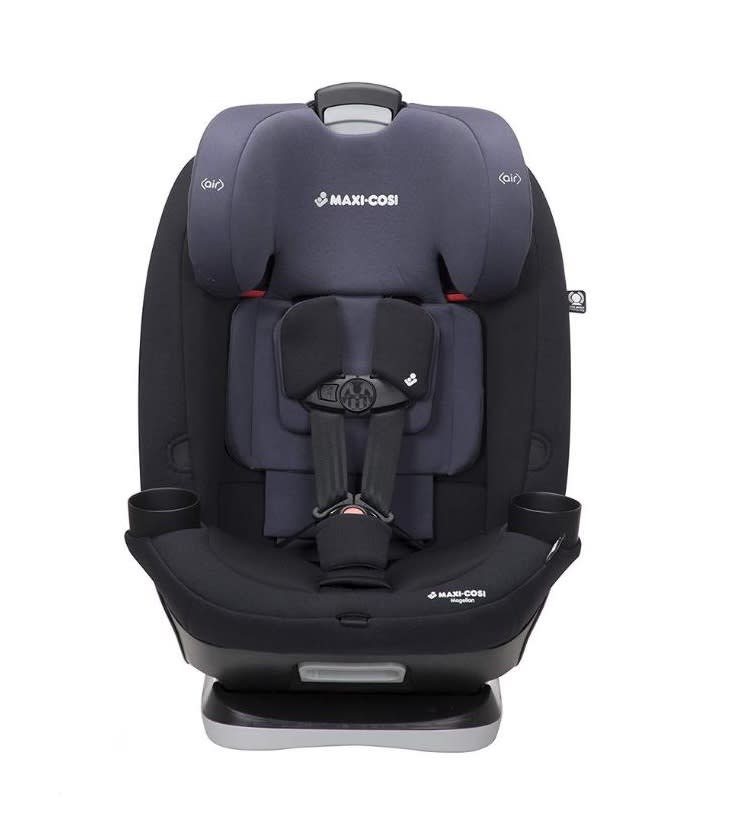 add_circle
Made from premium fabric, with ample padding
add_circle
Highly and easily adjustable
add_circle
Suitable for very long use
remove_circle
Some parents experienced installation difficulties
Taking your precious little one for a car ride back to your hometown or a weekend getaway? Getting a good and comfortable baby car seat matters, particularly if it involves a long journey. And one of the recommended products worth investing happens is this convertible Maxi Cosi Magellan 5-in-1.
Sure, it may cost a lot but the price is justifiable. First of all, it is built with the utmost comfort in mind since the seat itself made from a premium fabric material and even has ample padding.
The Maxi Cosi Magellan 5-in-1 is also built to grow with your child, where it can be used from birth up to 10 years of age. Height is adjustable with up to 14 different settings and all you need to do is just a simple push of a button that allows you to pull up the headrest.
If that's not enough, the seat has 7 recline positions and 3 adjustable torso height positions. Another notable feature includes the Maxi Cosi's patented Air Protect, which is primarily designed to keep your child's head safe and secure in case of a side-impact collision.
Suitable from birth to 10 years old (54kg)
---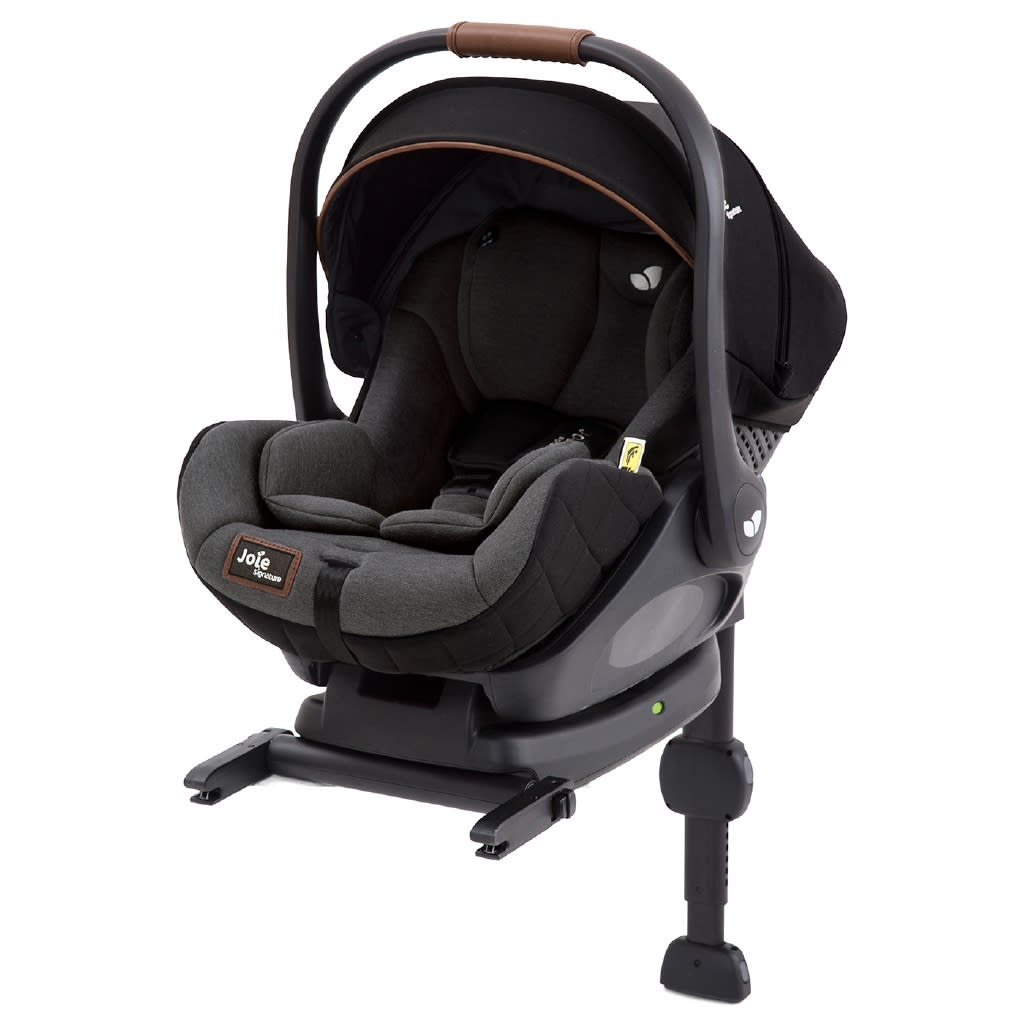 Joie i-Level Baby Car Seat With Base (i-Size ECE R129/00)
RM 1299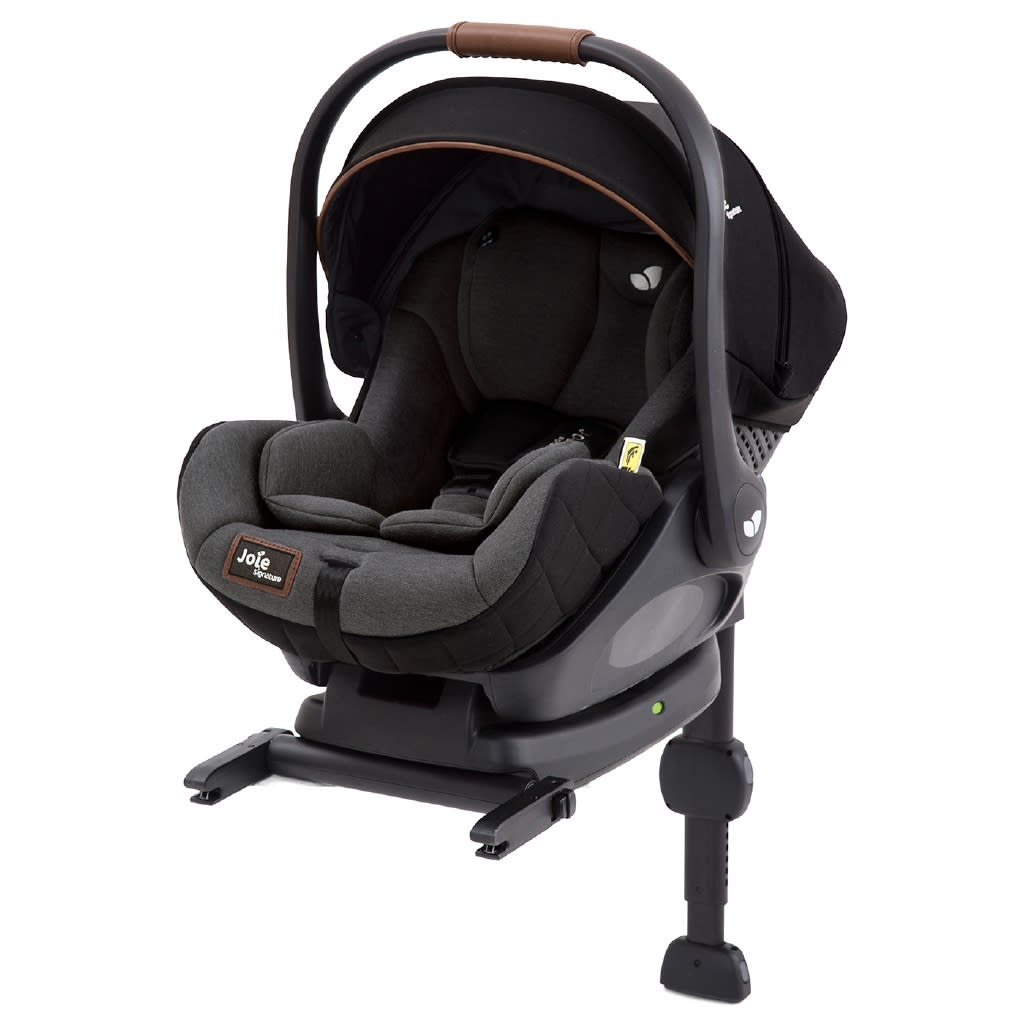 add_circle
Has side-impact safety features
add_circle
Contains ergonomic carry handle
add_circle
Adjustable to a flat-recline position
add_circle
Compatible with selected pushchairs by Joie
remove_circle
Limited child-size compatibility (only until 18kg)
Car seats are almost a must-have for most parents in today's age. And finding one to grow with your child is also utterly important as car seats are not cheap.
A nice option would be this one from Joie. It has a tilt function down to 157-degree angle, which is said to be the utmost ergonomic position for a baby. This allows your little one to sleep soundly and comfortably in the car throughout the journey.
The headrest can be adjusted at up to 7 different heights for your baby's comfort. One thing we really like is that it also has an oversized canopy that is useful for shielding your baby's sensitive skin from the sunlight. Being more than just a baby car seat, the Joie i-Level is also removable and can be used as a carrycot as well as being compatible with selected Joie pushchairs.
Suitable from birth to 85cm height (18kg)
---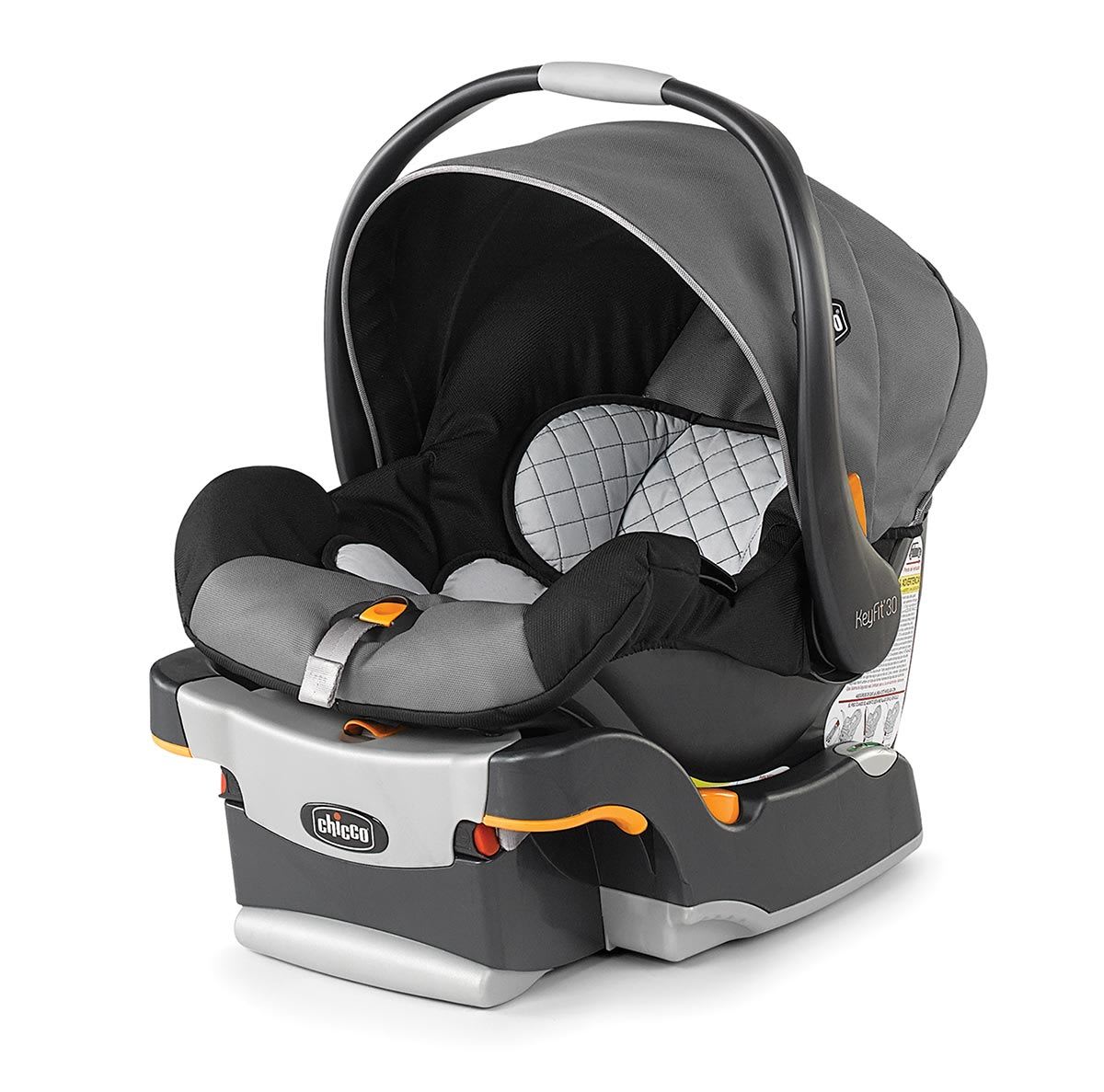 Chicco KeyFit 30 Infant Car Seat
RM 699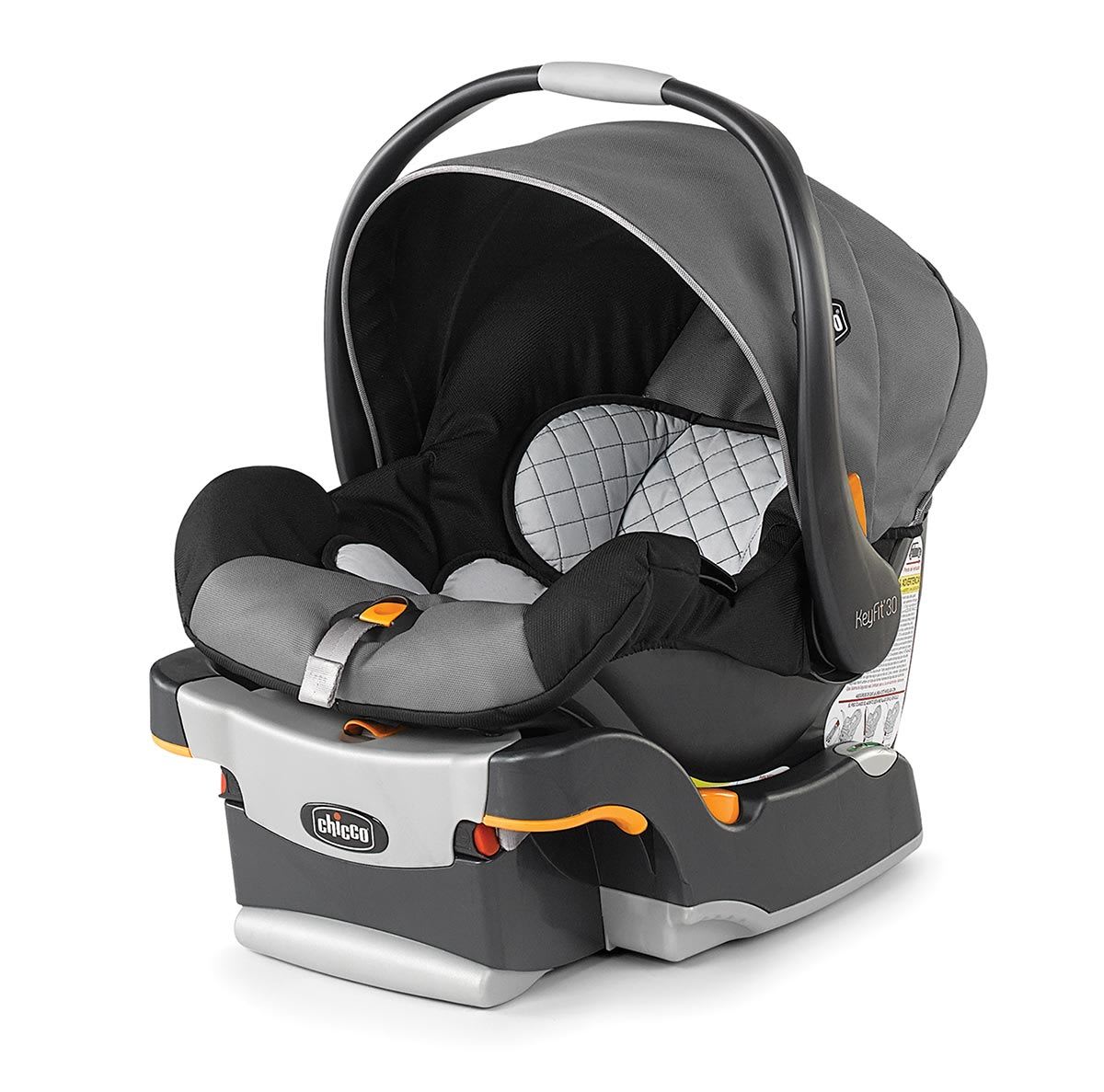 add_circle
Many adjustable features
add_circle
Safety features ensure a tight and secure fit
add_circle
Compatible with Chicco's strollers
The Chicco Keyfit 30's easy-to-install feature is among the highlights that make this infant-friendly car seat a favourite among many. It even comes with the RideRight bubble-level indicators on both sides to ensure the seat is properly adjusted.
Making sure your child is comfortable at all time, the seat has a ReclineSure levelling foot base. This is where you can stretch or shorten the base with just simple pushes of the buttons on each side. In turn, you can get the right angle seating position at all time for your child.
A feature unique to the KeyFit 30 is that it has a removable head and body support to cater to newborns as small as 1.8kg of weight. Have a taller child? The canopy is also removable for yours and your child's preferences.
Not slacking on its safety features, the seat has a 5-point harness system to secure your baby in place, while the seat's energy-absorbing foam protects your little one in the event of a car collision.
Suitable from birth to 76cm (13.5kg)
---
More: Make Your Family Trip Fuss-Free With These 7 Travel-friendly Baby Carriers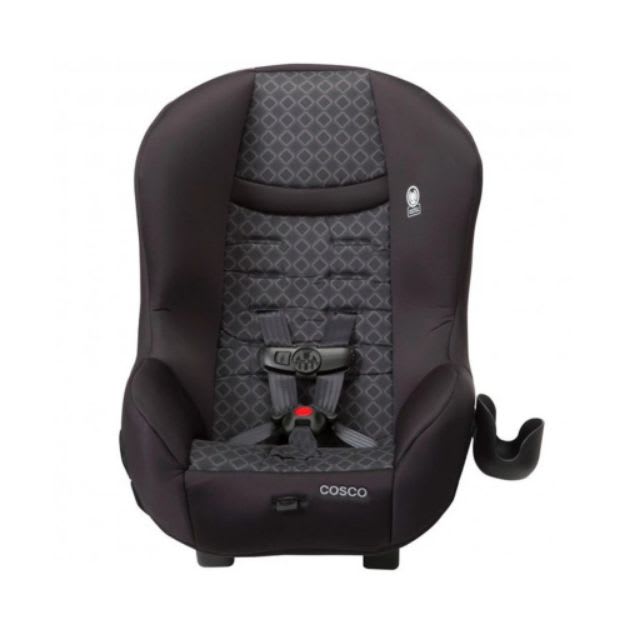 Cosco Scenera Next
RM 599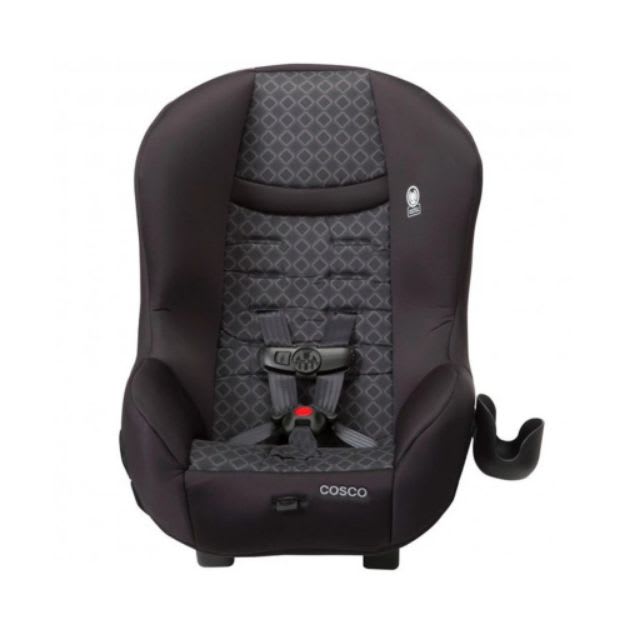 add_circle
Has essential safety features
add_circle
Can cater to a satisfactory height
add_circle
Machine washable and dryer safe (padding)
add_circle
Value for money
This affordably-priced baby car seat may be "cheap" but it sure does not skimp on its quality. You'll find essential safety features like side impact protection, a 5-point adjustable harness, 3 buckle locations and 5 harness heights.
Moreover, the seat is adjustable with an extended rear-facing design. This way, it can accommodate your child from birth to toddler.
The Cosco Scenera Next is quite a lightweight baby car seat at just 3.1kg, making it easily portable from one vehicle to another or for outdoors. You don't have to worry about dirt and stains either since the seat pad can be easily removed, which are both machine washable and dryer safe.
And yes, the Cosco Scenera Next is certified for air-travel use too! It is designed compactly and remains TSA-friendly for airport security.
Suitable from birth to 18kg (100cm)
---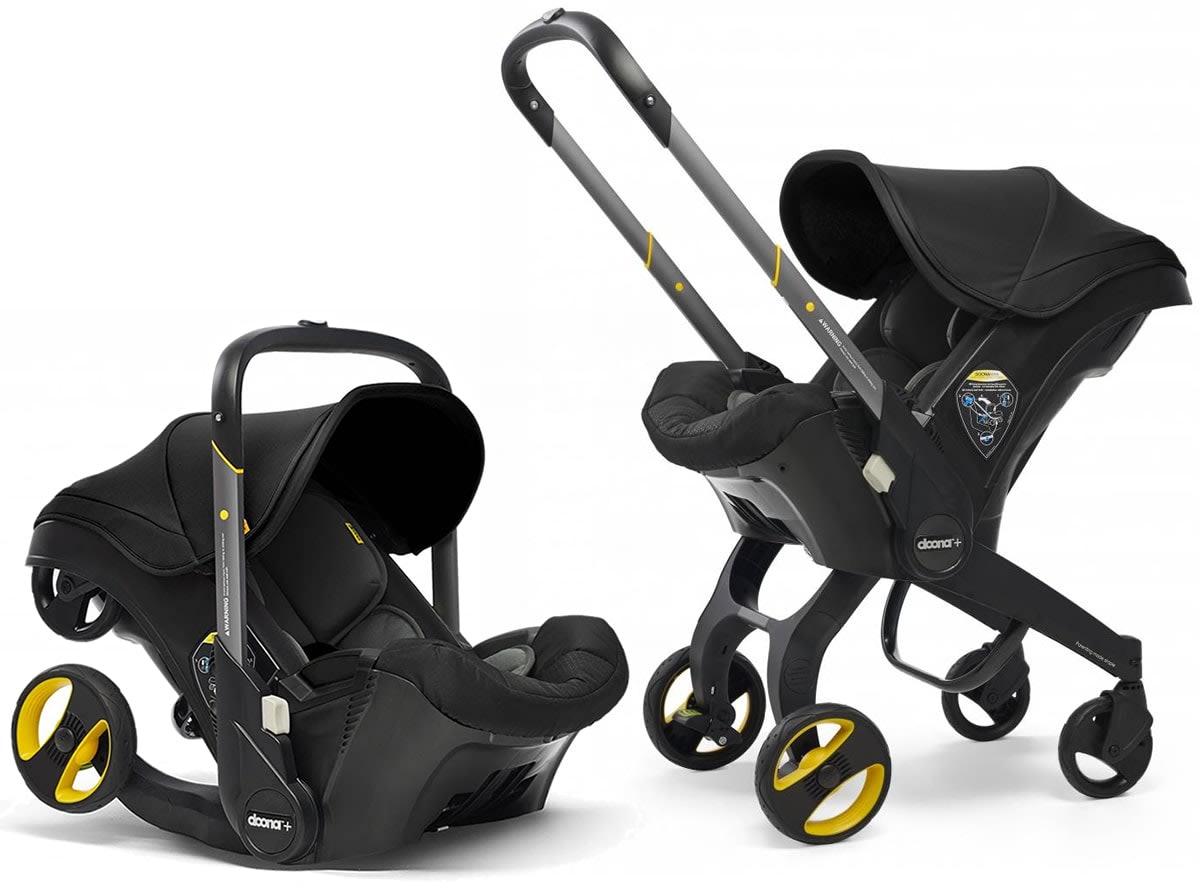 Doona Infant Car Seat & Stroller
RM 1888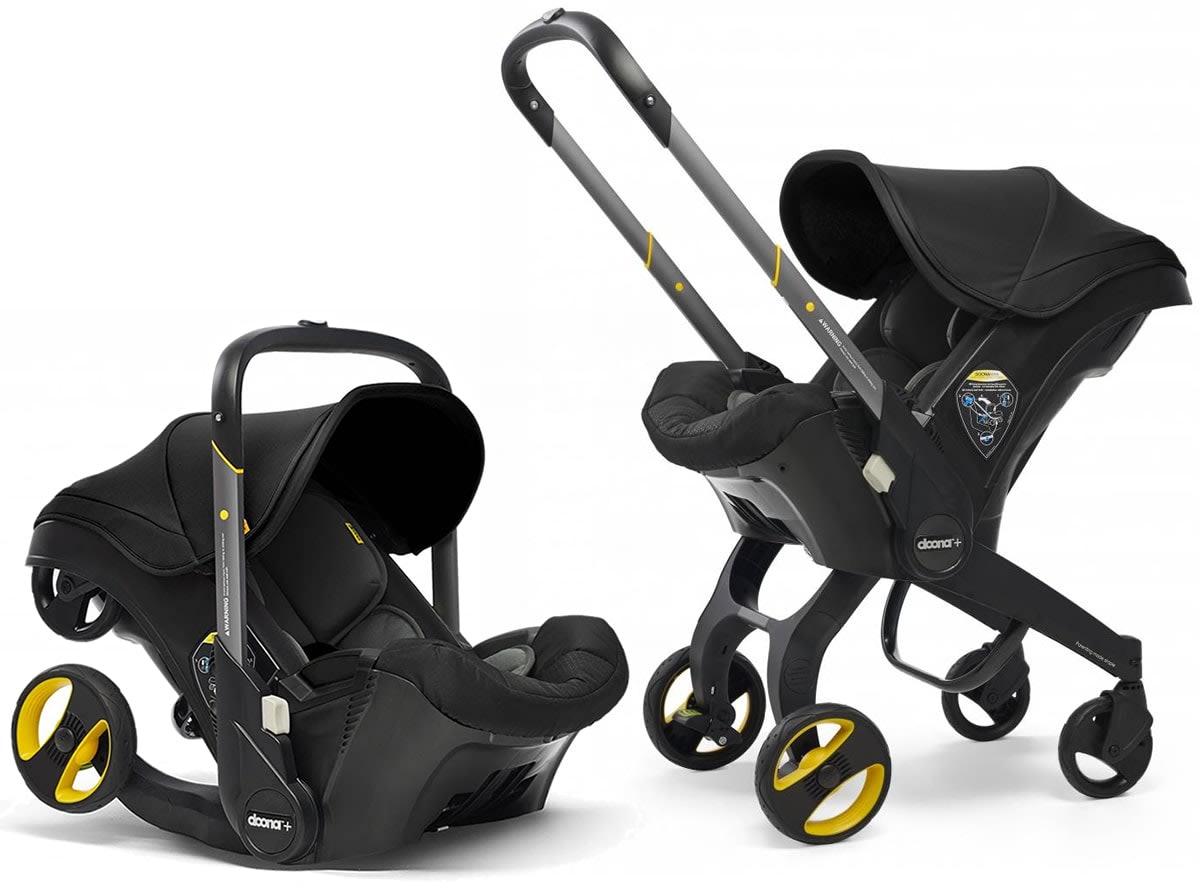 add_circle
No extra peripherals or attachments
add_circle
Very easy to use
add_circle
Certified according to EU and US standards
Why spend extra on a stroller when you can have both for the price of one? We are talking none other than Doona Car Seat & Stroller, which combines the best of both worlds; a car seat and stroller. That means you no longer have to worry about filling half of your trunk space with a stroller.
Yes, there are many convertible strollers out there. However, this stroller is very easy to use. Simply press the lever at the back of the car seat to release the wheels down and instantly convert it into a stroller in a jiffy.
In terms of its safety features, the seat has Anti-Rebound Protection to absorb any impact in case of a car collision. There's also a 5-point harness and Doona's unique double-wall structure for side-impact protection. Even the materials used for the product are all baby-safe and free from hazardous chemicals.
Suitable from birth until 13kg
---
More: 6 Strollers You'll Want for Your Bouncing Baby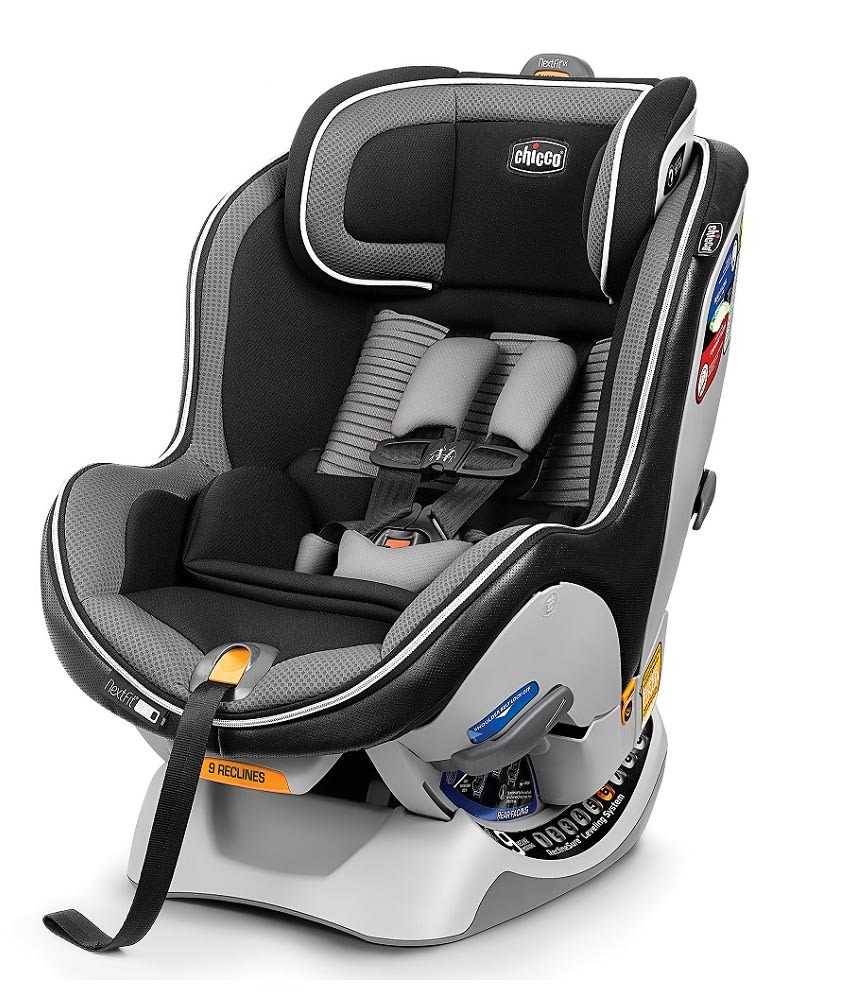 Chicco NextFit Zip
RM 1699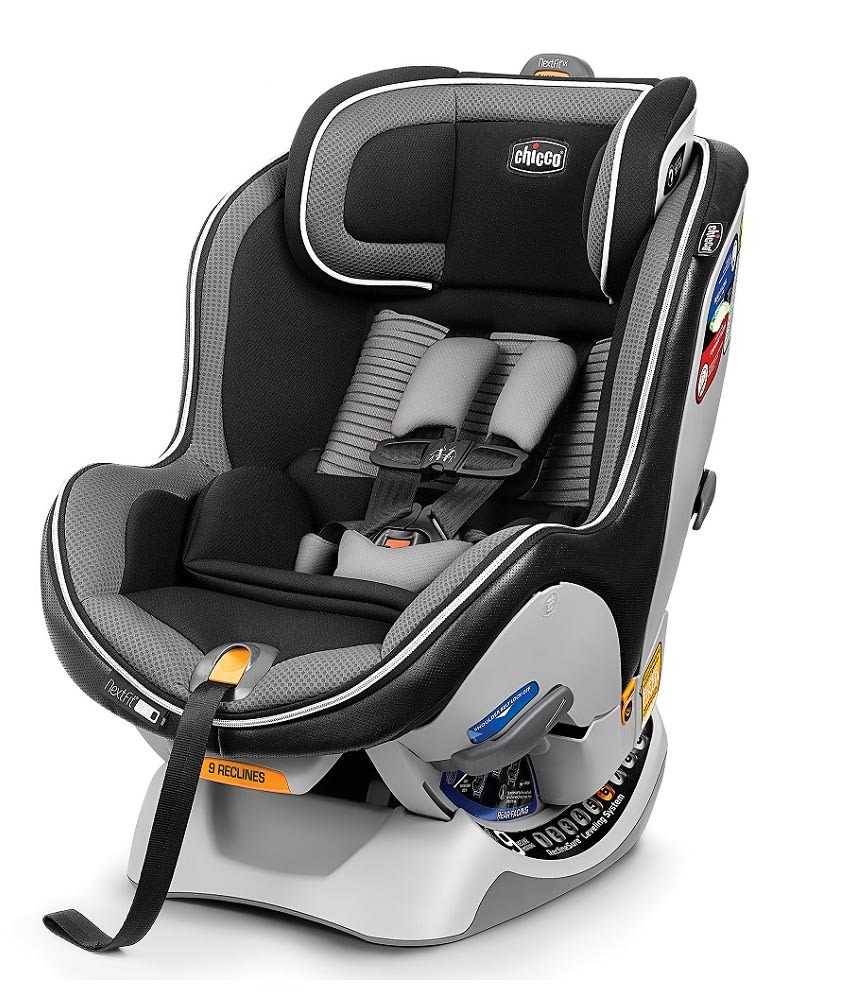 add_circle
Can accommodate beyond 100cm height
add_circle
Good levels of adjustable positions
add_circle
Easy to install
Italian-based brand Chicco is synonymous with its high-quality range of baby products ranging from children's clothing to toys. The same can be said with its NextFit Zip convertible car seat, which utilises the LATCH system for easy installation. So, you don't have to worry about scratching your head even if you are a first-timer.
Chicco NextFit Zip is designed for different ages regardless of a newborn or even a child aged 7 years old. It contains features such as 9 adjustable reclines & heights, machine-washable seat pad that's easily removed and an easy-to-adjust 9-position headrest to ensure your child's head is comfortable and well-supported.
Of course, the seat is also complete with safety features such as a seat that's reinforced with a steel frame. Not forgetting, there's its DuoGuard® design which comprises of two layers of side-impact protection with a deep, rigid shell and energy-absorbing cushions that complements the breathable mesh backrest.
Suitable from birth to 124cm (29kg)
---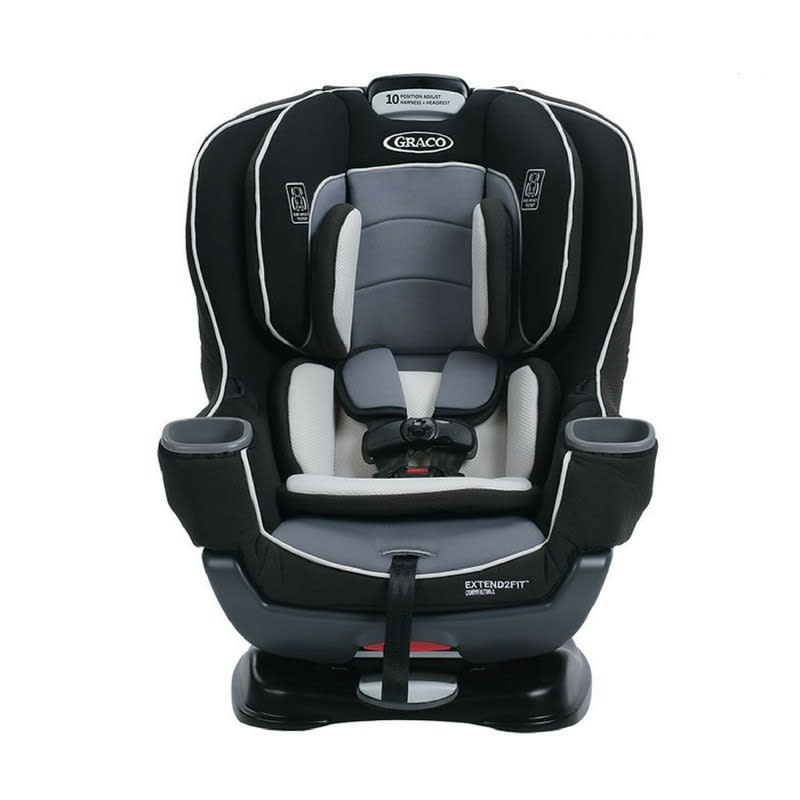 Graco Extend2Fit Car Seat
RM 1290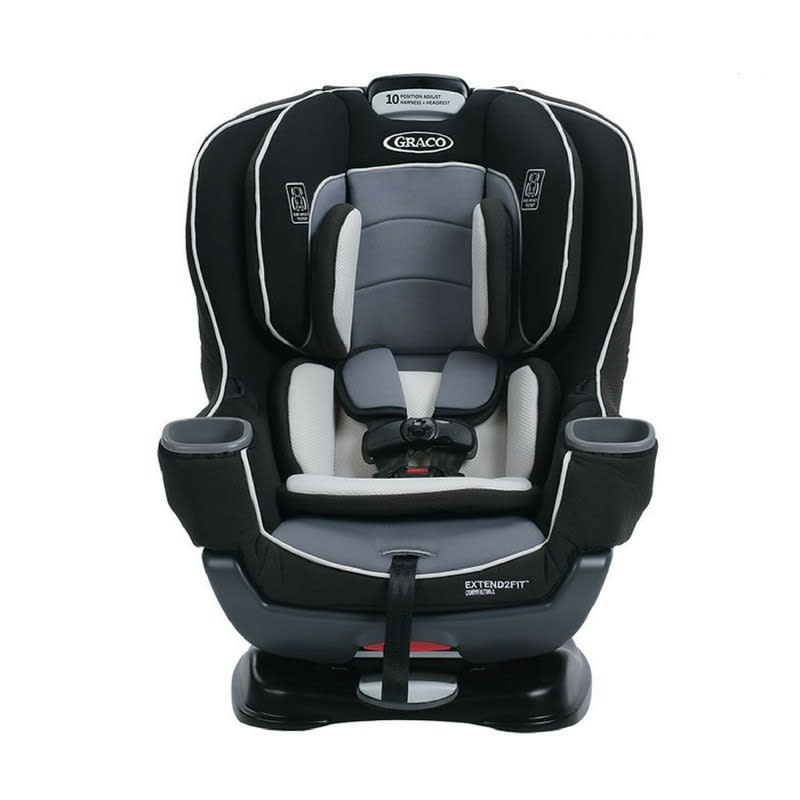 add_circle
Seat pad is machine-washable
add_circle
Has unique design to allow for additional 5 inches of legroom
add_circle
Easy to remove
add_circle
Good amount of adjustable features
add_circle
Supports beyond 100cm in height
Looking for a reliable car seat for your 12 months (1 year) old baby? Then, you might want to consider the affordably-priced Graco Extend2Fit. The reason why this is fitting is that it comes with a 4-position leg extension that provides about 5-inches more legroom for your little one.
Worry about comfort? There's also an adjustable 10-position headrest, a 6-position recline and two strategically-placed, built-in cup holders for convenience.
When it comes to safety, the seat has everything from its Simply Safe Adjust Harness System to a steel-reinforced frame for better durability and stability support. Installing the car seat is also a breeze with the help of its easy-to-read level indicator.
Not forgetting to mention; for easy maintenance, the seat pad is said to be easily removed in just 60 seconds. Adding on more convenience is the fact that the seat pad is machine washable.
From birth to 124cm (29kg)
---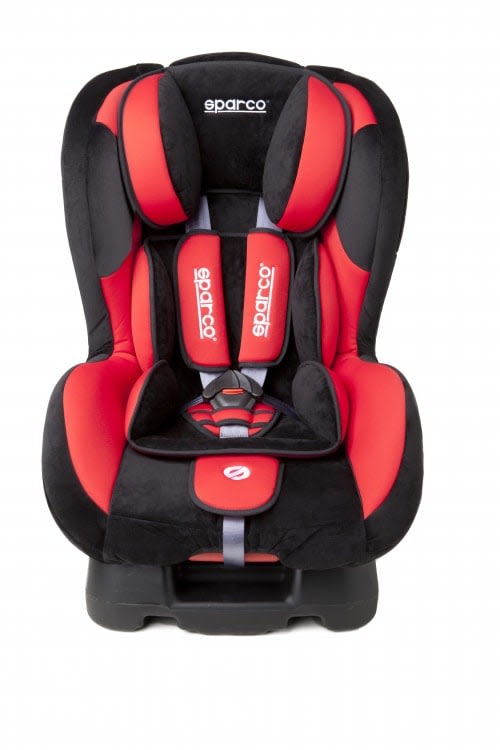 Sparco F500K Baby Car Seat
RM 699.00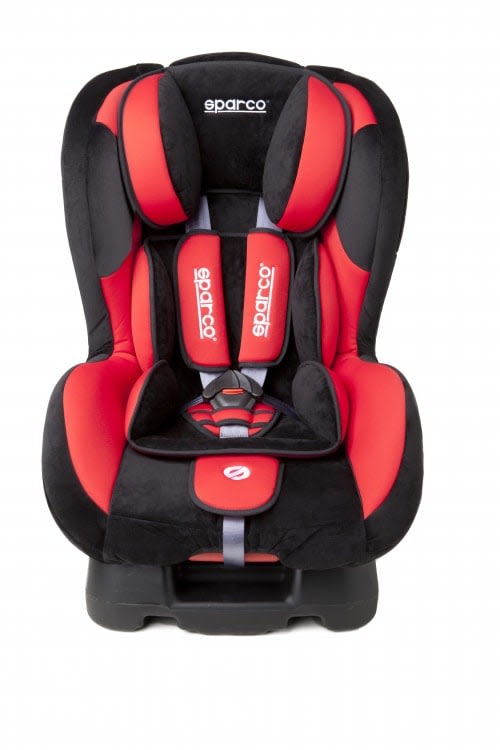 add_circle
Unique safety feature
add_circle
On the affordable end
remove_circle
Simple safety features
Like to add some style to your baby's chair?
The Italian designed Sparco F500K features a sporty design that comes with an eye-catching contrast of black and optional blue/red/grey trims. But what's best is that the seat is designed to accommodate children from newborn age up to 4 years old, thanks to its combination of rearward-facing and forward-facing seat design.
It uses breathable fabric material to ensure your little one feels cool and comfortable. Moreover, the seat cover is removable and machine washable whereas its deep, soft-padded side wings built into the headrest helps to protect your child's head in case of a side-impact collision.
Another nice safety feature is that its Unique pitch control system reduces the child's forward movement within the seat.
Suitable from birth to age 4 (18kg)
---
Bonus: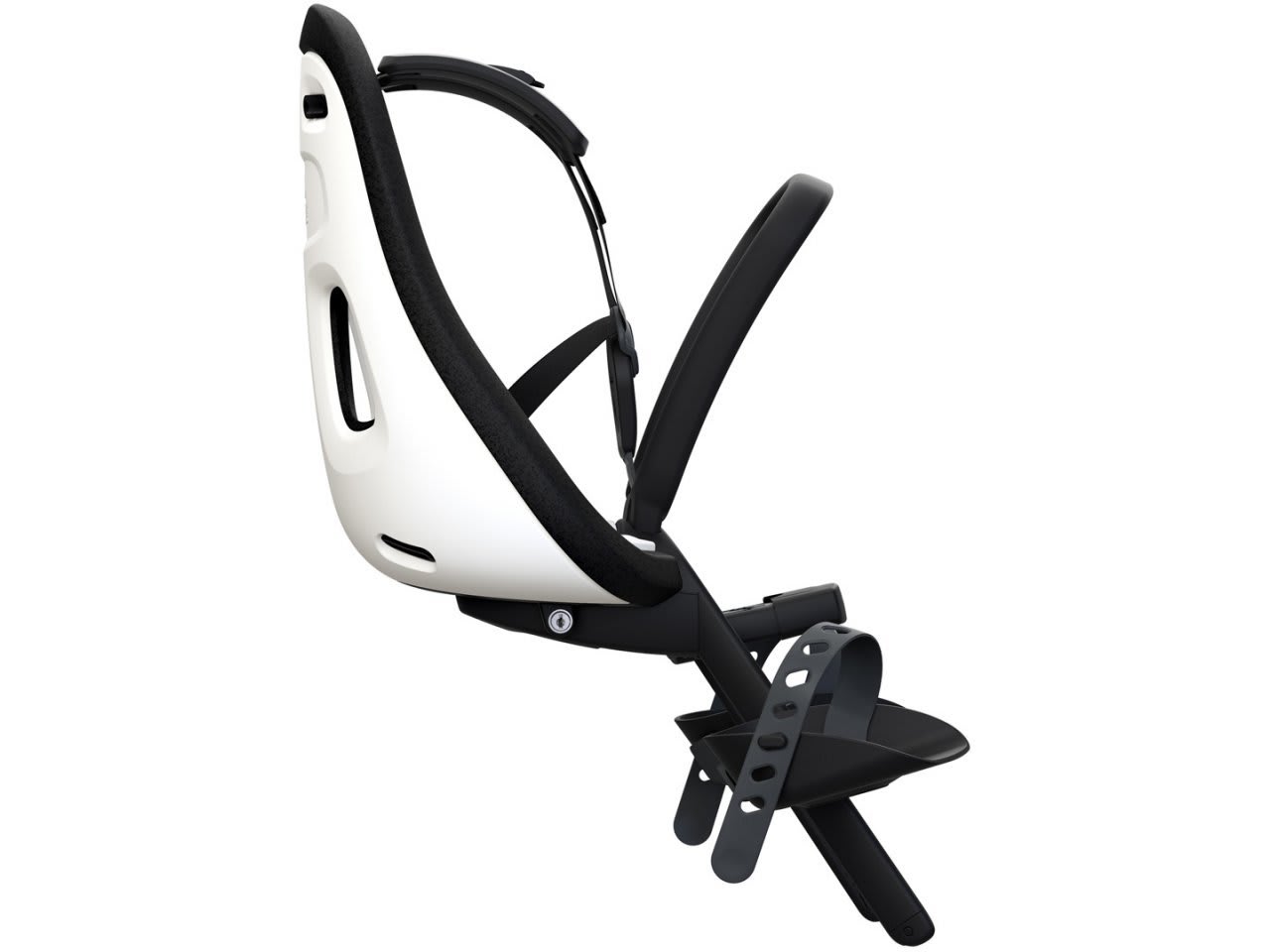 Thule Yepp Nexxt Mini
RM 650.00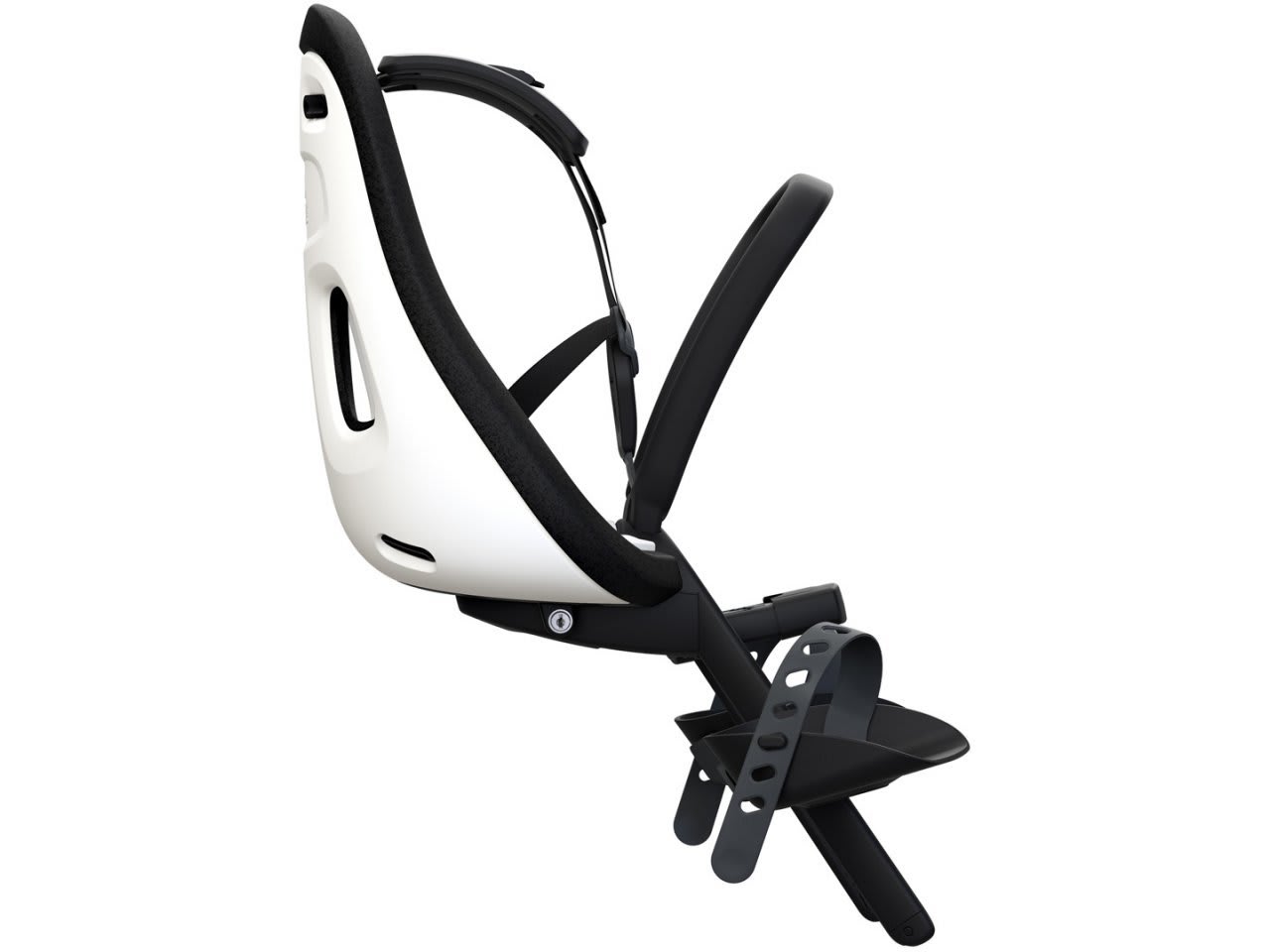 add_circle
Easy to install
add_circle
Optimal safety features
add_circle
Universal mount to fit most bikes
remove_circle
Not for vigorous acitivties
Bringing your little one for a bicycle ride? Here's a reliable brand from the Swedish-based Thule, which is known for manufacturing high-quality outdoor and transportation products. Among them includes the Yepp Nexxt Mini, which has a universal mounting bracket that will easily fit on almost all types of bikes.
With an added soft padding, your child will feel comfortable sitting on it while being protected by the combination of the seat's hard outer shell and shock-absorbing seat. Both the feet rests and straps are adjustable for a better fit while the seat can be easily cleaned, thanks to its water-repellent materials.
For a peace of your mind, the magnetic safety buckle is childproof. Adding more convenience to the package is its quick-release universal bracket for easy installation.
Do note that the seat is not meant for vigorous activities such as mountain biking.
Suitable from 9 months old to age 3 (15kg)
---
Disclaimer: The pricing shown is just a good indication of how much these products are worth. The prices could change based on the e-commerce promotions that are going on. If some of the products are not available, do email us at [email protected] Thanks!