No matter how your baby might react, bath times are an important task to check off the daily parenting list. And a nourishing tear-free shampoo can make for a more pleasant experience. In a sea of daunting choices, we've come up with a list of the top products to keep your baby squeaky clean while remaining gentle on their delicate skin. Check it out below!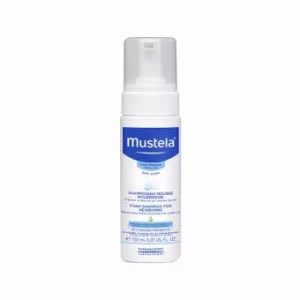 Check Mustela Foam Shampoo for Newborns price below:
Mustela Foam Shampoo for Newborns is a must-have if your little one is experiencing cradle cap! Carefully formulated to clean a newborn's hair, this shampoo is gentle and effective to wash away cradle cap flakes. It contains salicylic acid and beta hydroxyl acid (BHA) to exfoliate patches, including Climbazole, an anti-fungal agent to fight recurring bouts.
Best known for treating cradle cap, it is also hypoallergenic and specially formulated to minimise the risk of allergic reactions.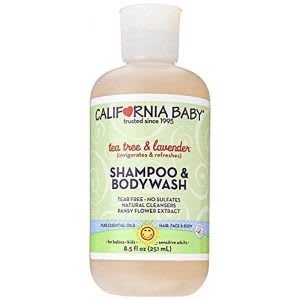 Check California Baby Tea Tree & Lavender Shampoo and Body Wash price below:
Invigorate your baby's bath time with tea tree and lavender essential oils! This certified-organic formula with plant-based glucosides is the key to sudsy, delicately clean skin. Tea tree oil soothes sensitive scalps, while lavender essential oil provides a calming effect. Long lasting and concentrated, this skin-friendly option is ideal for those with sensitive skin and allergy concerns.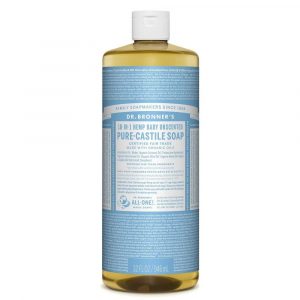 Check Dr. Bronners's Baby Unscented Liquid Soap price below:
Clinically developed, this nourishing and emollient blend of organic oils will leave your baby's skin feeling soft. The abundance of olive oil is perfect to keep sensitive scalps moisturised and protected. Loved for its versatility and effectiveness, it is also environmentally friendly and enriched with plant and mineral goodness. You can forget about finding any harsh chemicals and toxins in this gentle-as-can-be formula!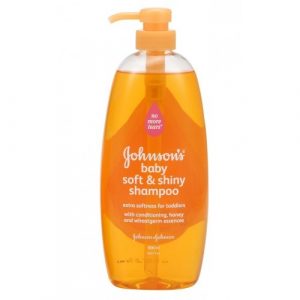 Check Johnson's Baby Soft & Shiny Shampoo price below:
This baby shampoo is specially formulated with your baby's delicate eyes in mind. Infused with natural honey and wheat extracts, it provides extra conditioning for growing hair. The tear-free formula gently cleanses, leaving your baby's hair silky smooth with a fresh scented finish.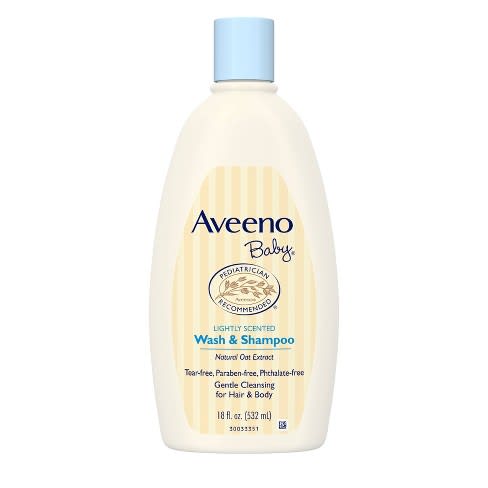 Check Aveeno Baby Wash & Shampoo price below:
Aveeno Baby Wash & Shampoo is a mild cleanser specially developed to treat eczema-prone skin. Made with natural oat extracts, skin is left moisturised and incredibly hydrated. A capful under running water works up a nice lather with a delightful scent everyone will love.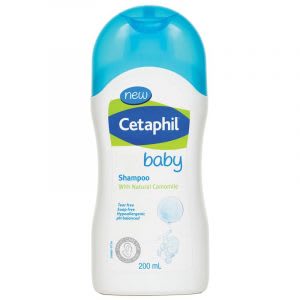 Check Cetaphil Baby Shampoo with Natural Chamomile price below:
This baby shampoo helps in gentle cleansing and providing essential moisture for the healthy development of the scalp. Chamomile soothes and nourishes the scalp, while wheat protein and aloe leaves your baby's locks smooth, silky and untangled. Dermatologically tested and alcohol-free, it is safe for the environment and delicate to the skin.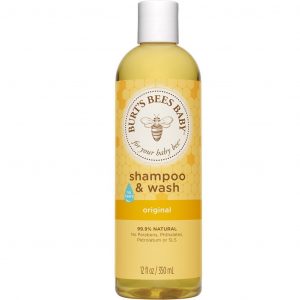 Check Burt's Bees Baby Shampoo & Wash price below:
The secret behind this plant-based, tear-free, simple cleansing formula is soy protein. Soy proteins are nature's moisturisers, rich in Vitamin B and essential minerals to give your baby smooth, silky and delicious smelling skin. This pediatric tested baby care formula is great for all skin types.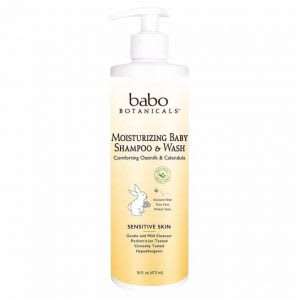 Check Babo Botanicals Moisturizing Baby Shampoo and Wash Oatmilk Calendula price below:
Whether it's a newborn or toddler, this extra gentle cleanser nourishes sensitive and tender scalps. Featuring oat milk and calendula oil, its moisturising formula will keep your baby's luscious locks tangle-free. It is also rich in a Nutri-soothing blend of vitamins and antioxidants, perfect to keep your baby's skin moisturised, healthy and smelling oh-so-yummy. 
Related articles