Let's be real – the three best things about Christmas this year are the food, the presents, and for the past year, this year, and 2019, the new Star Wars movies that come with it. This year, take it to the next level and merge Star Wars, Christmas, and presents. We've put together a list of some fantastic Star Wars gifts that you can snag for your favourite fan.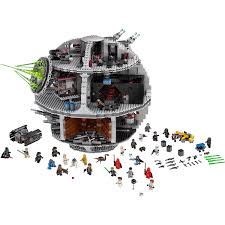 Lego 75159 Star Wars Death Star
RM 2186.24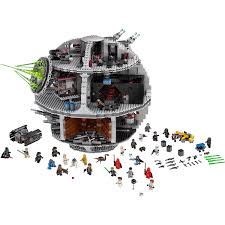 Here's some Star Wars fun for the whole family. Why not combine the two things that everybody loves, and spend the holidays building the Death Star out of Lego? This is a kit that will let you do just that, and provide your family with fun for all ages. Yes, Star Wars Lego can be quite pricey, but hey, it's Christmas, and you get to look at your lego piece proudly after completion!
---
More: The Ultimate Malaysian Christmas Gift Guide For Every Person On Your List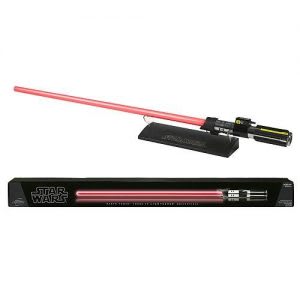 Star Wars - The Black Series Darth Vader Force FX Lightsabers
RM 899.91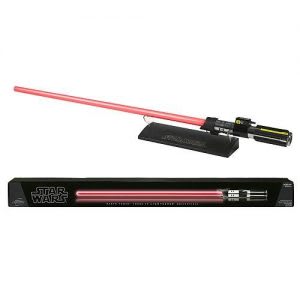 Maybe YouTube tutorials of DIY lightsabers aren't cutting it anymore. Maybe your Darth Vader costume is in the running for the best Star Wars cosplay ever, and all you're missing is an authentic-looking lightsaber. Here's your chance to get one – or to spoil someone you know – with a Darth Vader lightsaber. Life-size with authentic lightsaber sounds emitting from it, you'll not find another lightsaber quite like this one!
---
More: Jingle His Bells with these 10 Perfect Christmas Gifts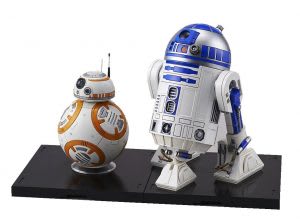 Bandai Star Wars 1/12 Scale BB-8 & R2-D2 Model Kit
RM 110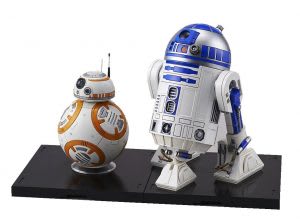 A fun little DIY project for the upcoming holidays! If you know a Star Wars fan who's homebound for the holidays, they'll be able to spend some time putting together their very own BB-8 and R2-D2 models. Not only will they have the coolest collectable in the neighbourhood, but they'll be able to say that they made it themselves!
---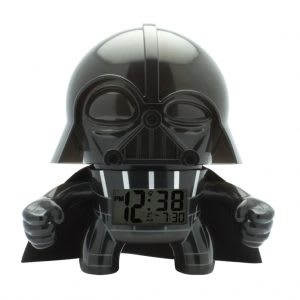 BulbBotz Star Wars Darth Vader Alarm Clock
RM 175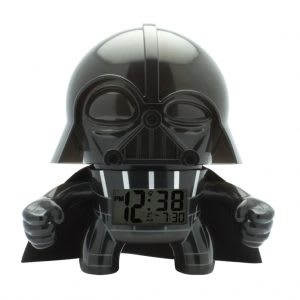 We know, we know – with phones, no one really has an alarm clock these days. They're clunky, and they take up space. The thing is, this Darth Vader alarm clock makes us want to resurrect the good old days when we woke up to the obnoxious ringing of an alarm clock.
On the other hand, studies have shown that leaving your phone outside of your bedroom at bedtime is good for you. With the cutest (yep, it's cute) Darth Vader alarm clock ever, we're inclined to agree.
---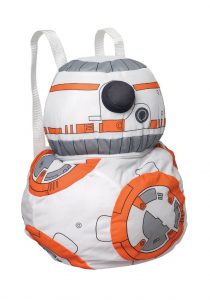 Star Wars Episode VII – The Force Awakens BB-8 Back Buddy
RM 175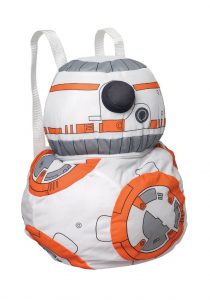 One of the cutest things on our list, this delightful little backpack is essentially a BB-8 that you can carry around. Sure, you might not have one of those cool app-controlled BB-8 toys, but you can put your valuables inside BB-8, which is essentially the next best thing.
It's the perfect gift for adults and kids alike, and the best part is that it's soft and plushy enough to be used as a makeshift pillow! No travel buddy? No problem. BB-8 has your back, literally.
---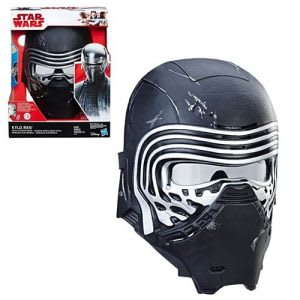 Star Wars: The Last Jedi Kylo Ren Electronic Voice Changer Mask
RM 179.91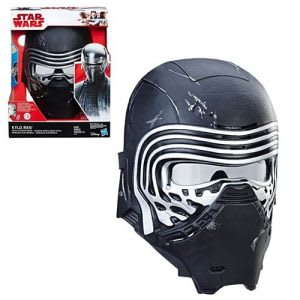 Sure, we all have mixed feelings about all these new Star Wars characters. While Poe Dameron seems to be getting instant-favourite status with all the Star Wars fans, Kylo Ren is more of an… acquired taste. Slowly, though, he's gaining momentum, so snag this Kylo Ren mask before it runs out. Usually retailing above RM200, you've got the opportunity to get this for an absolute steal.
---
More: 7 Places to Shop For Your Christmas Tree Online ASAP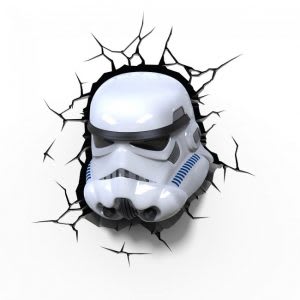 3D LightFX Star Wars Stormtrooper Deco Light
RM 249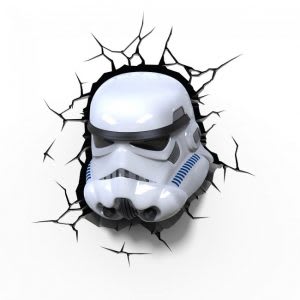 So, your friend is a huge Star Wars fan, and they've just moved into their new house. It's pretty empty – we're millennials, after all – and honestly, it looks quite sad. Give them a Christmas/housewarming gift, and quite literally brighten up their house with this 3D Stormtrooper helmet light. It's one of the coolest things on the list, practically a Stormtrooper head that you can mount on the wall. Who wouldn't want that?
---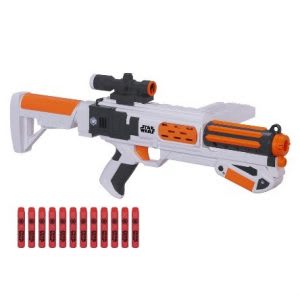 Nerf Star Wars Stormtrooper Deluxe Blaster
RM 194.31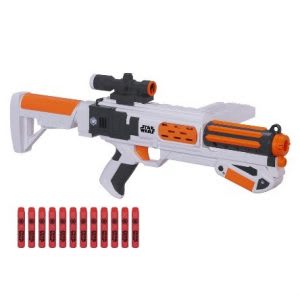 Nerf guns are the classic weaponry-toys enjoyed by both kids and adults alike. If you know someone who loves all the action-packed scenes in the franchise, get them their very own Stormtrooper Blaster! Get down to practising playing bb-guns or laser tag with them this way too. I mean… why not even buy two, so you can have epic Nerf Gun wars with each other? Just remember to take frequent bantha milk breaks.
---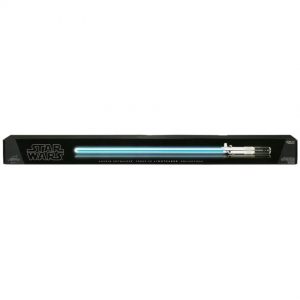 Star Wars - The Black Series Luke Skywalker Force FX Lightsaber
RM 899.91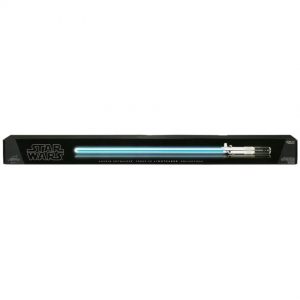 If you're more #TeamJedi, unleash your inner Jedi Knight with this Luke Skywalker lightsaber. This life-size replica lights up the same way an actual lightsaber would, and even emits noises. Not only perfect for doing battle with any Sith Lord you might come across, but also great as a decorative item.
This also comes with a stand, so you can display it like you would an actual sword. Any Star Wars fan would be absolutely delighted to have this as a gift.
---
More: Hurry Down Her Chimney with These 10 Christmas Gifts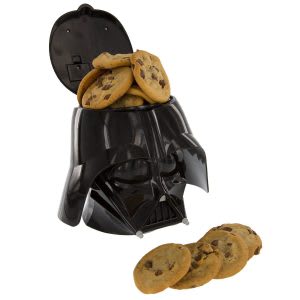 Star Wars Darth Vader Helmet Cookie Jar with Sound
RM 145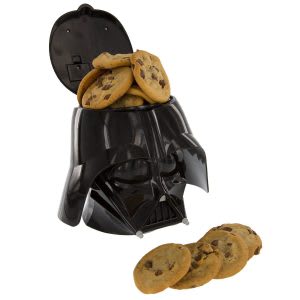 The perfect gift for the Star Wars fan who's a glutton; this cookie jar emits enough sounds to keep them on their toes. Your healthy friend won't bother with the cookies, especially when they have to listen to Darth Vader's breathing whenever they open the cookie jar. I don't know about you, but that seems like it would be enough to put anyone off, especially if they were home alone. There's nothing cooler to help you cut down on calories, but also showcase your love for the Dark Side.
---
Disclaimer: The pricing shown is just a good indication of how much these products are worth. The prices could change based on the e-commerce promotions that are going on. If some of the products are not available, do email us at [email protected] Thank you!
Like writing about great products? We're hiring! Learn how you can write for us!