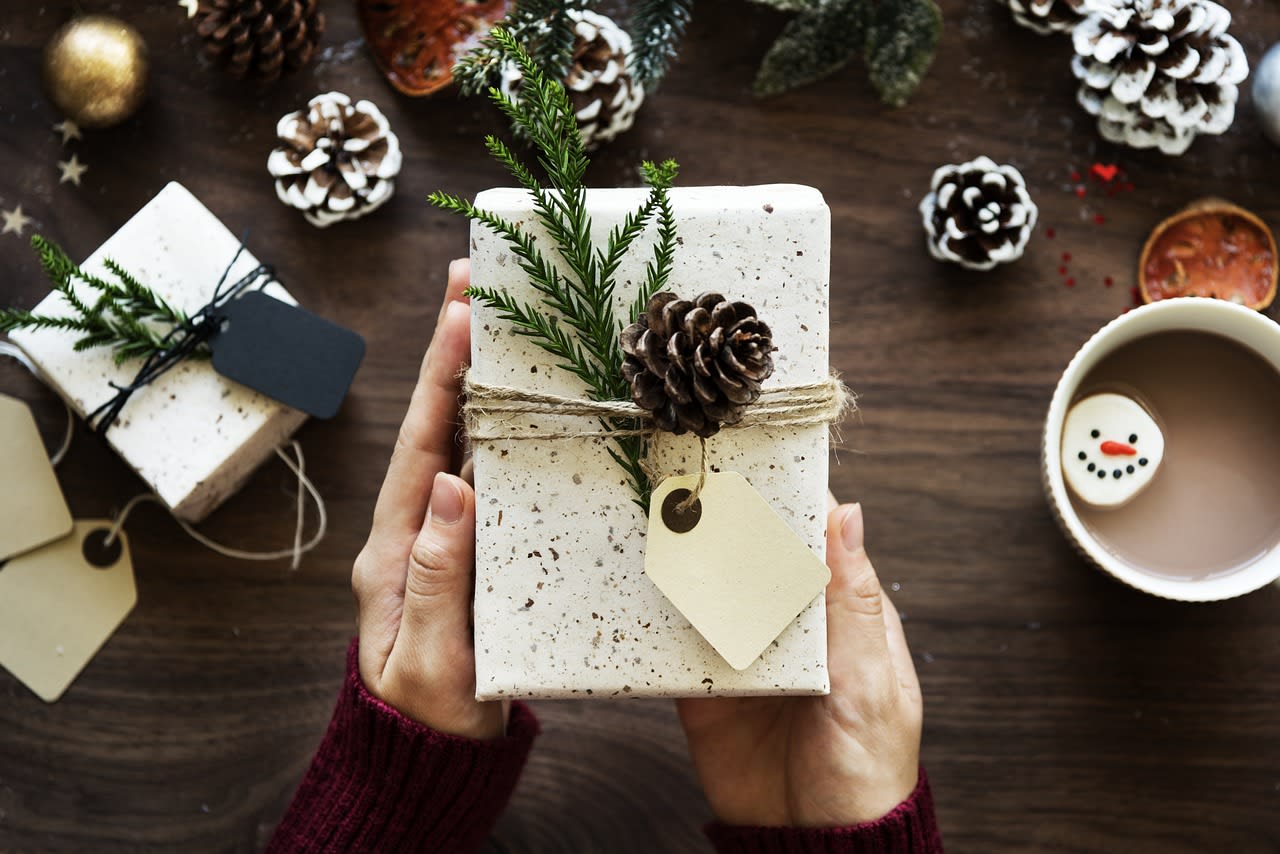 Finding the perfect gift is difficult, but this Valentine's, there's a deadline. Your girlfriend is counting down to the 14th of February, and with every passing day, the pressure increases. Plus, your girlfriend doesn't trust you to buy her clothes or jewellery, vouchers for specialty stores aren't personal enough, and maybe you've just started dating, so an engagement ring is really premature. Stop freaking out; we're here to help. Here's a list of gifts she's guaranteed to love.
The Ava DuVernay Girlfriend
Since dating her, your entire life just looks better. She's got a great eye and has rearranged your room to "let the light in", whatever that means. Every single photograph she takes is carefully-curated, looking like a still from a Wes Anderson film, and has a deep caption. You might not be as artsy as she is, but that doesn't mean you can't impress this Valentine's. Here are some ideas.
1. Copic Markers
Price from RM71.30
Kickstart her interest in drawing with these markers. You'll start off her Copic collection, and once she uses them, she'll see that it's definitely quality over quantity.
3 people added this to their wishlist
2. OHSEM Marvel Comic Light
Price from RM149.00
Here's a book she hasn't read! It's a night-light – shaped like a book. Perfect for romantic Netflix-and-chill evenings, or to write poetry by, it's a gift she'll love.
You've never been this healthy in your life, and it's all thanks to her. She has you going to the gym and eating better – you've finally lost that nasi lemak belly. She beats all your records, but you don't even think of complaining, especially since she looks so cute in those little gym shorts. We've even got some great gift ideas for your favourite gym bunny.
2 people added this to their wishlist
The Serena Williams Girlfriend
3. Under Armour Perfect Headband
Price from RM69.00
Help her keep her hair in place and her makeup sweat-free with this headband. Equipped with slip-proof silicone straps, it's cool and practical – a winning combination.
4. Misfit Shine 2
Price from RM451.00
If a boring old FitBit isn't her thing, this offers a more stylish option. Worn as a bracelet or necklace, it still gets the job done. Plus, it's more "classy jewelry", and less "Babe, you need to lose weight".
Because of her, you know the difference between primer and foundation. When you go on holiday together, her makeup bag is bigger than your entire suitcase. Even if she takes two hours to get ready, she's the most beautiful girl you've ever dated, and having someone help you cover up some of your huge pimples is a real confidence boost. She'll love these gifts.
The Michelle Phan Girlfriend
5. Tarte Curl Boss Lash Essentials
Price from RM105.00
Help your beauty bae make the most out of her lashes. This kit comes with a limited-edition Tarte eyelash curler, enough to impress any beauty enthusiast!
More: Win Her Heart this Valentine's with these 30 Brilliant Gifts
6. This Works – The Big Sleep
Price from RM420.00
The perfect gift for the insomniac! This kit comes with multiple sleep-aids that are guaranteed to leave her feeling fresh-faced and well-rested.
She's an amazing cook. One time, you had to compare her cooking to your mother's, and your mother is still angry about your decision. Her ideal date night is going to a new restaurant, and then replicating the recipes at home. Since she came into your life, you've gained 7kg, and your pants are now uncomfortably tight around the waist… but her weekly mutton curry is too good to pass up.
The Nigella Lawson Girlfriend
7. Hot Hands Non-Slip Silicone Oven Gloves
Price from RM27.60
She'll be able to protect her hands with these durable silicon gloves. Since they're heat-proof, getting things out of the oven is now fuss-free, with no surprise burns.
8. Chemex Classic
Price from RM319.00
Not only is a Chemex coffee maker aesthetically-pleasing, it'll also help her cut down on her Starbucks bills. She'll be able to start her day Starbucks-free, and still have an amazing cup of coffee.
You still don't know why she's going out with you. The first time your friends met her, they thought you were playing a prank on them. Not only is she stunning, she also has her life together – and is working on sorting out yours, too. You're convinced that an engagement ring is the perfect gift for this Valentine's, but in the meantime, here are some slightly less-expensive gifts.
The Beyonce Girlfriend
9. Wreck This Journal, Everywhere
Price from RM32.95
Since she has everything you can think of, a fun activity book is clearly the way to her heart. Relive your childhoods together, and wreck this journal as creatively as you both can!
10. Fujifilm Instax Share Printer
Price from RM699.00
Sure, she has everything, but this nifty little printer will let her print out polaroid-perfect pictures of the two of you, right from her smartphone, at the press of a button.
More: 40 Thoughtful Valentine's Day Gift Ideas: For Him & Her
Disclaimer: The pricing shown is just a good indication of how much these products are worth. The prices could change based on the e-commerce promotions that are going on. If some of the products are not available, do email us at [email protected] Thank you!