Mother's Day is just around the corner. For most people, this means celebrating with a nice dinner, presenting meaningful gifts or doing chores for your dear mother. While we recommend to actually do your chores every day, another way to let your mother know she's well loved is a bouquet of luscious flowers.
It's almost 2020. Gone were the days when we would have to drop by the florists to grab a bunch of floral lovelies to present to the most important woman in your life. Now, all it takes is a click of the mouse or a tap of a (digital) button and you'll have your flowers as soon as possible. We did a bit of searching and have listed down the best online florists here in our very own Malaysia.
Flower Chimp

Colourful bouquets really are a sight for sore eyes. Flower Chimp's floral arrangements cater to all your needs – from anniversaries and birthdays to condolences. Besides beautiful bouquets of flowers, Flower Chimp offers gift hampers during festive seasons too. They even provide table arrangements and floral stands for specific occasions.
Delivery: Free
Areas: Kuala Lumpur, Selangor, Penang, Ipoh, Seremban, Alor Setar, Johor Bahru, Malacca, Kota Bharu, Kota Kinabalu, Kuching, Miri
Same-day delivery: Order before 1 pm
BloomThis

This is truly a sweet Mother's day story. It all began when Malaysian founders Penny Choo and Gideon Lim (who are also husband and wife) decided to leave their then pharmaceutical industry to bring Gideon's mother's traditional florist business online. They haven't looked back since. Customers get to enjoy beautifully handcrafted designer flowers daily. BloomThis also offers weekly, bi-weekly and monthly subscriptions so you can save up to 20 % on your pretty florals.
Delivery: Free (for selected areas only)
Areas: Kuala Lumpur, Selangor, Penang
Same-day delivery: Order before 1pm
Happy Bunch

The team at Happy Bunch specially curates different bunches of flowers daily, so you'll never have a dull day. The bunch also remains a secret until 8 pm, but you can still place an order earlier to avoid missing out. For a flat (and affordable) rate of RM 42, bringing joy to your mother has never been simpler.
Delivery: Free (for KL and PJ only)
Areas: Kuala Lumpur, Petaling Jaya, Klang, Cyberjaya, Putrajaya
Same-day delivery: Order before 12:30 pm
FlowerAdvisor

One of the things we absolutely love about Flower Advisor is the never-ending promotions always available on their website. Every month there would be special FlowerAdvisor discount codes to give customers better shopping experience. They also sell cakes, teddy bears and exotic chocolates which pair well with flowers. This is definitely your one-stop flower shop.
Delivery: Free for Kuala Lumpur only; charges for rest of Malaysia indicated upon checkout
Areas: Nationwide
Same-day delivery: Order placed before 2 pm
BLOOM2U

Not your typical online florist, BLOOM2U sells artificial flower arrangements, wedding corsages and even home fragrances made from flowers! They are well known for their artificial flower arrangements and claim to be among the best in Malaysia. So, if you're looking for some special flower arrangement (like weddings!), we strongly recommend BLOOM2U.
Delivery: Charges indicated upon checkout (extra charges outside of KL and Selangor)
Areas: Nationwide
Same-day delivery: Order placed before 12 pm
Love.com.my

Open 24/7, 365 days a year, you wouldn't have to worry about your flowers not arriving on a public holiday or weekend. Love.com.my even has a special page for wedding inquiries where you can get a quote and sample for custom-made wedding bouquets, table arrangements and more. Talk about dedication!
Delivery: Free (for selected areas only)
Areas: Peninsular Malaysia only
Same-day delivery: Order placed before 3 pm
50Gram Malaysia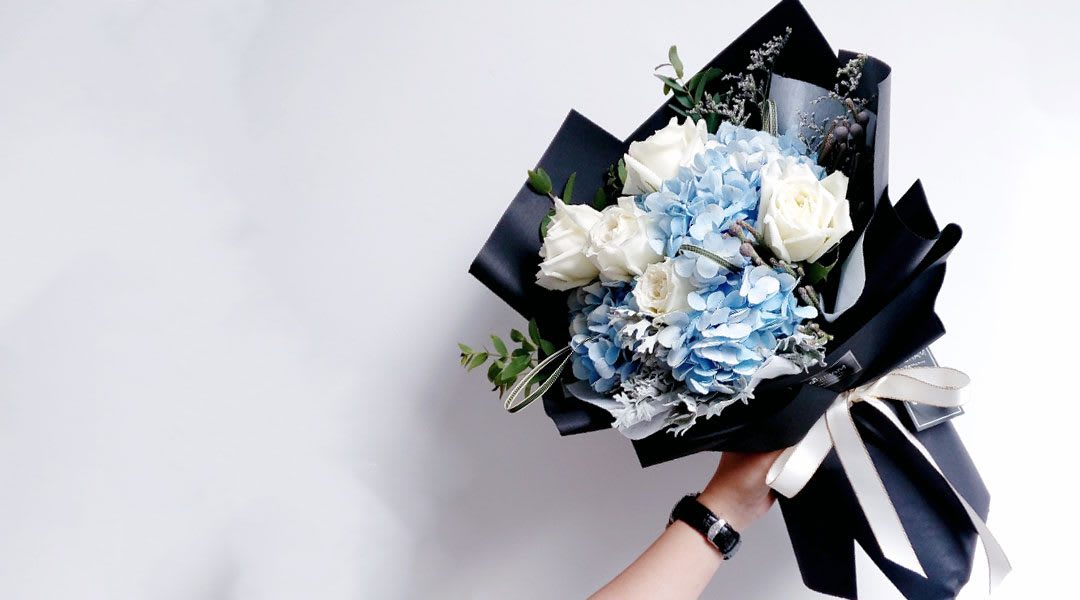 Can you think of a florist that not only sells fresh buds but also jewellery, cakes, juices, toy gifts and even pouches? That's what 50Gram has for you! Find every other thing to match your flower bouquets which are available in several series such as graduation, bridal, opening stand and more. They even have the option to let you pass your message to the recipient via video.
Delivery: Charges indicated upon checkout (Starting from RM18)
Areas: Klang Valley, Penang, Malacca, Johor
Same-day delivery: Order placed before 1 pm