Every household needs a refrigerator to store all kinds of foods - fresh and raw, leftovers, and plenty of other things. There are plenty of features and functions in a refrigerator, so it all depends on what you'll need.
Which brand of refrigerator is the best?
That depends on what you look for in a refrigerator. Some brands offer the best freezers, some the best compartments, doors as well as cool features like water and ice dispenser, glass doors and capacity. However, a fridge should always be energy-efficient, space-sufficient, eco-friendly and is able to fight bacteria and microorganisms. These features are what make a refrigerator a good one.
A reliable fridge in your kitchen allows you to plan your everyday family meals up ahead. So, your children would have easier access to healthy snacks, and you can come home to a healthy quick-fix meal, alleviating the ultimate worry of 'what to eat tonight'. Having a trustworthy refrigerator is evident with good housekeeping. Here's an array of the latest models of refrigerators for your home.
10 Best Refrigeratos in Malaysia 2019
Hitachi 586L Inverter French Standard Series Fridge R-W720P3M

LG 333L Inverter Compressor Refrigerator GNC372SQCN

Electrolux 2 Door Refrigerator ETB2102MG

Samsung 566L Side by Side Fridge SAM-RSA1RTSL

Hisense Mini Bar RR60D4AGN 60L

Midea 93L Refrigerator MS-93

Toshiba Refrigerator 290L Fridge 2 Door TSB-GRS31MPB

Sharp SJD186MSL Single Door Fridge 165L

Hesstar HDS-43G Showcase Chiller 430L

Sharp Double French Refrigerator 750L SHPSJF95VMSS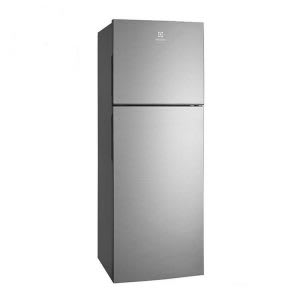 Electrolux 2 Door 230L Refrigerator ETB2302MG
RM 995.00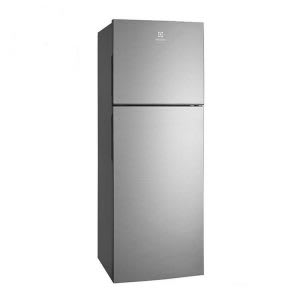 For a budget purchase, Electrolux introduces you to the 2 Door Refrigerator ETB2102MG fridge which caters efficiently for your kitchen needs.
The modern design is suitable to be placed at your home, office, or even used for a communal purpose at your society hall. With the Deo-Fresh system, it eliminates odour and has a door alarm to alert you if the fridge door is left open.
---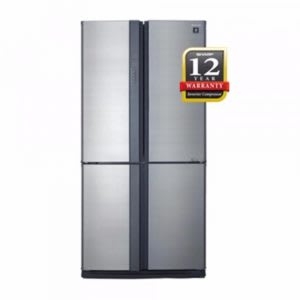 Sharp Double French Refrigerator 750L SHPSJF95VMSS
RM 3800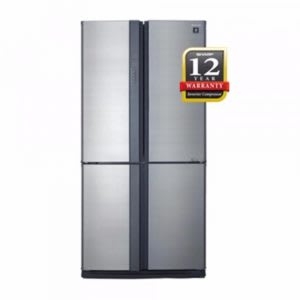 An ultimate kitchen dream for any homemaker – the Sharp Double French Four Door Refrigerator with 750L capacity. It allows you to arrange rows and rows of frozen delights and fresh fruits, store a roasted whole chicken, or even a large birthday cake on the shelves.
With the J-tech inverter technology, this Sharp fridge is both environmentally friendly and reduces the energy consumption. The ideal choice for an extended family home.
---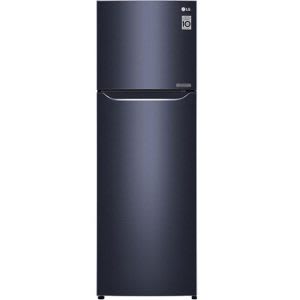 LG 333L Inverter Compressor Refrigerator GN-C372SXCC
RM 1560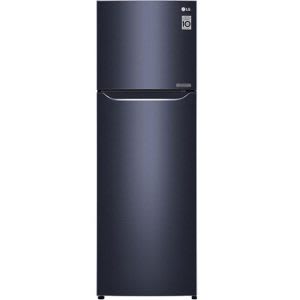 Suitable for space conscious home, this fridge takes up limited space. The LG Korea Inverter Compressor Refrigerator supplies you with a linear cooling system and a moist-guard crisper for your produces. This latest smart inverter technology allows even cooling at any time and ensures your vegetable and fruits remain fresh with 50% less chance of temperature fluctuation. Enjoy even temperature and fast cooling with optimum moisture level.
---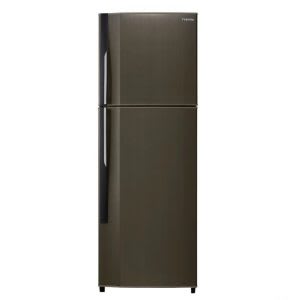 Toshiba Refrigerator 290L Fridge 2 Door TSB-GRS31MPB
RM 1260.34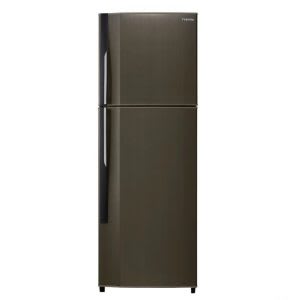 Choose Toshiba 290L 2 Door Refrigerator, choose a fridge value for your money. Supplying you with cool air wrap, it regulates and creates fresh air circulation within your fridge. The Hybrid Bio Deodorizer effectively absorbs odour by releasing microbes and prohibits and germ or bacterial growth, keeping your food and fresh produce clean and healthy.
---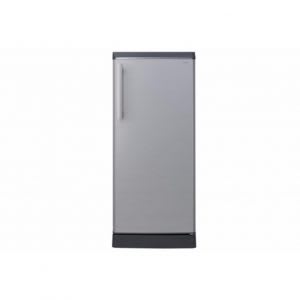 Sharp SJD186MSL Single Door Fridge 165L
RM 524.9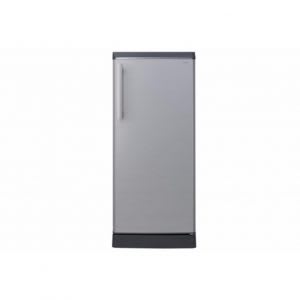 For those looking to procure a basic fridge model, the Sharp Single Door refrigerator offers you a 165L gross capacity fridge complete with a separate freezer compartment. It hosts bottle pockets and egg trays with spacious vegetables and fruits case. A simple yet fulfilling choice for your general home and kitchen need.
---
More: Conveniently Keep Cold Drinks Close With These 8 Mini Fridges
Samsung 566L Side by Side Fridge SAM-RSA1RTSL
RM 3839
The Samsung Side-by-Side Fridge hosts a large capacity of 566L and provides you with big drawers in both the fridge and freezer compartment with no frost technology. Easily store food and produces in the excess space for a large family or your party guests.
An ideal feature of the refrigerator is the ice maker located at the front door. This way, you can enjoy endless cool drinks in this hot weather with this competent ice dispenser.
---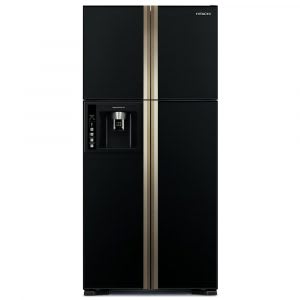 Hitachi G638L Inverter French Standard Series Fridge R-W750FPMX
RM 3888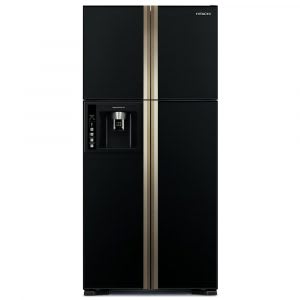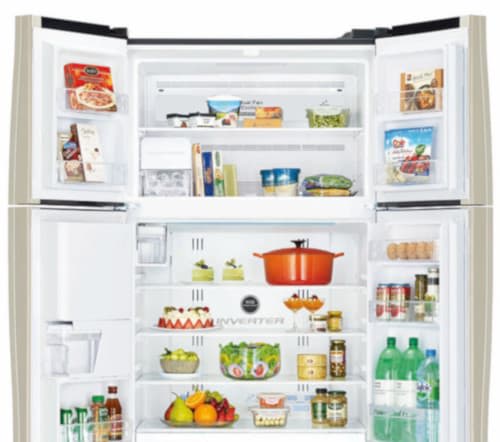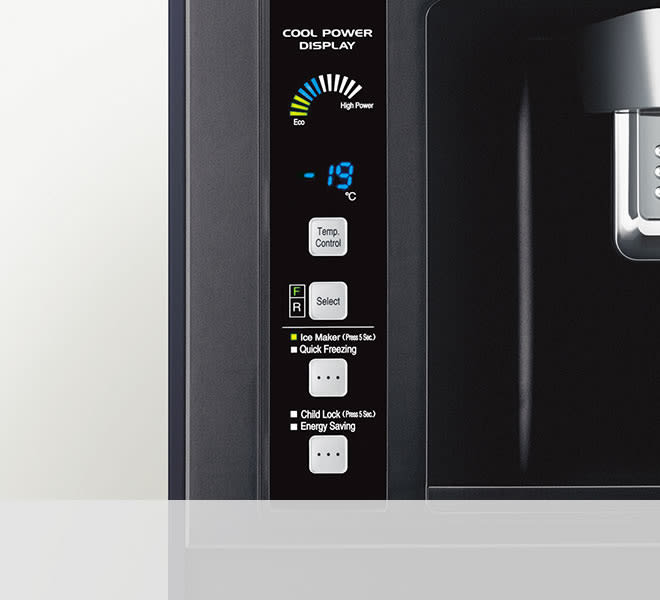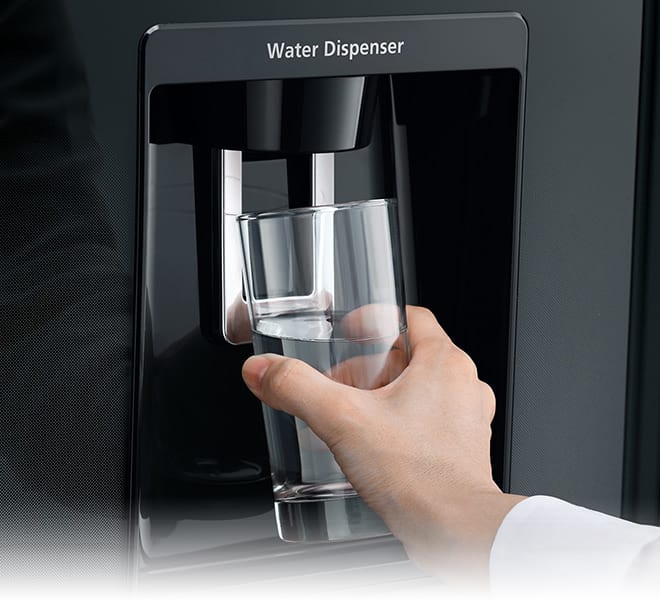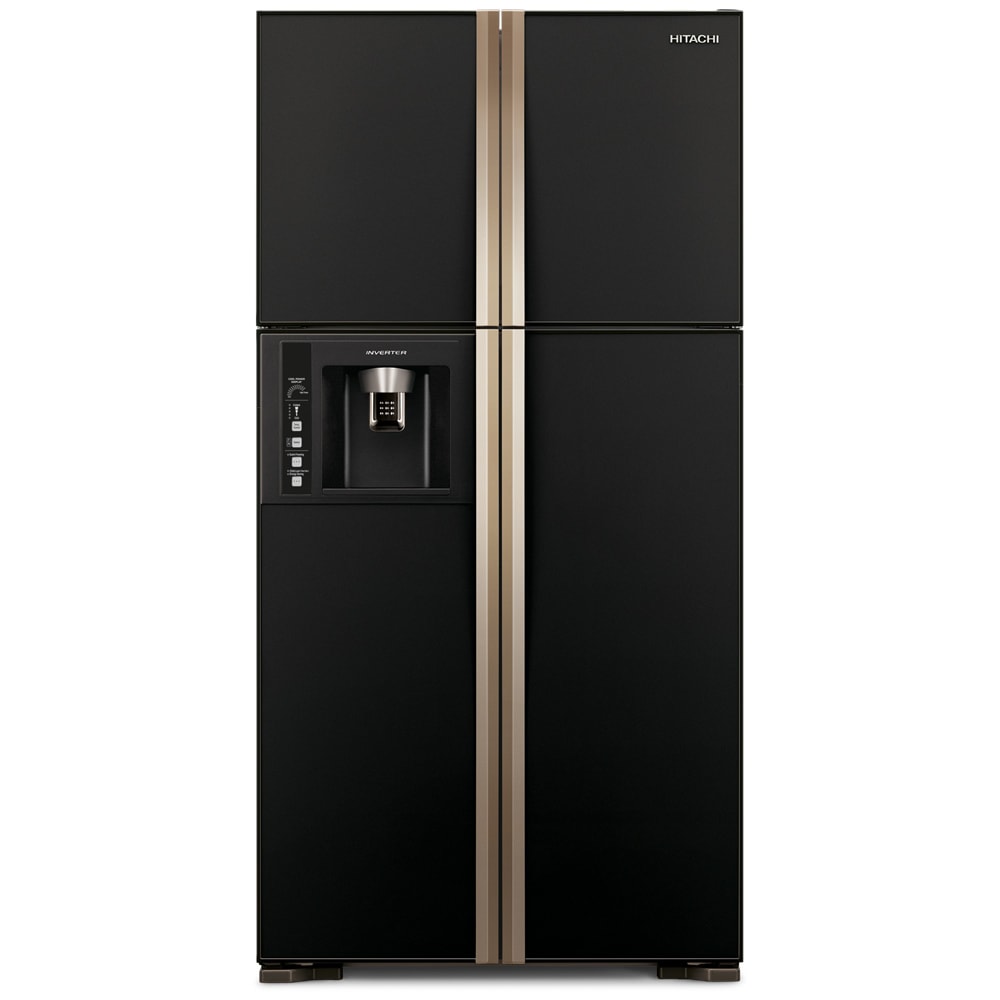 If you are on the lookout for a kitchen-perfect refrigerator, the Hitachi Big French Standard Series offers you a family fridge with 540L net capacity. Equipped with a dual-fan cooling inverter and an eco-thermal sensor to regulate the core temperature, the best feature of this Hitachi series is the water dispenser located at the front door of the refrigerator.
---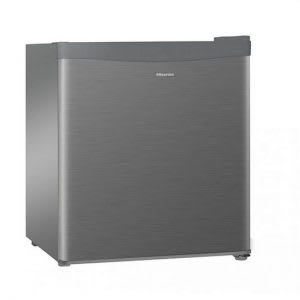 Hisense Mini Bar RR60D4AGN 60L
RM 268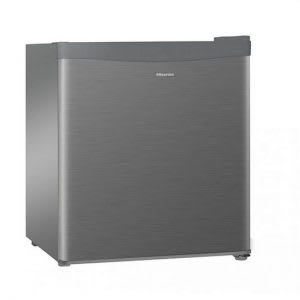 Specifically designed to cater for a room capacity, the Hisense Mini Bar is a 60L refrigerator suitable to be placed in your dorm room or at your home bar. With the low noise design and reversible door, it delivers an ergonomically competent fridge for your personal needs. It is both affordable and environmentally friendly.
---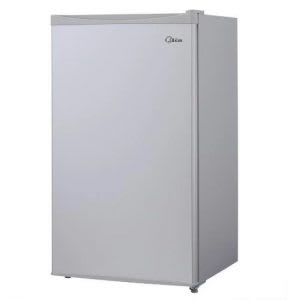 Midea 93L Refrigerator MS-93
RM 425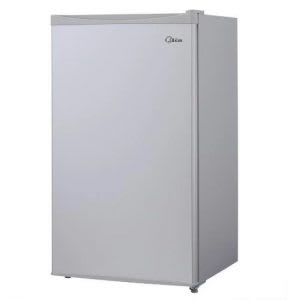 If you are searching for a small and compact-sized refrigerator, the Midea 93L Refrigerator delivers you a dependable fridge with 5-star energy saving for your kitchen needs. With a separate chiller compartment, this refrigerator is without a freezer. The mechanical temperature control allows you to adjust the core cooling system according to your personalised needs.
---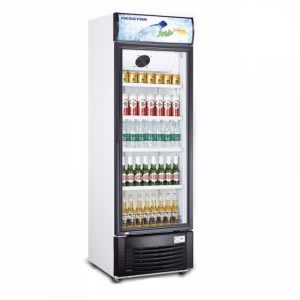 Hesstar HDS-43G Showcase Chiller 430L
RM 1598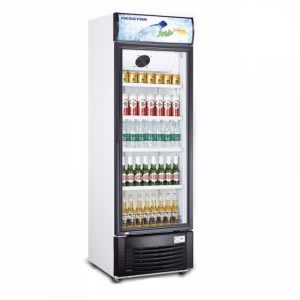 The Hesstar Showcase Chiller is with 430L capacity and regulates a cooling internal temperature for your kitchen or restaurant needs. Designed with a mechanical temperature control, you will be able to adjust the cooling system accordingly to the type of items stored in the chiller. Arrange vegetable and fruits or rows of can drinks and ensure the freshness and chill remains.
---
More: Here's How You Can Prolong Food and Drinks in Your Refrigerator
How To Choose the Ideal Refrigerator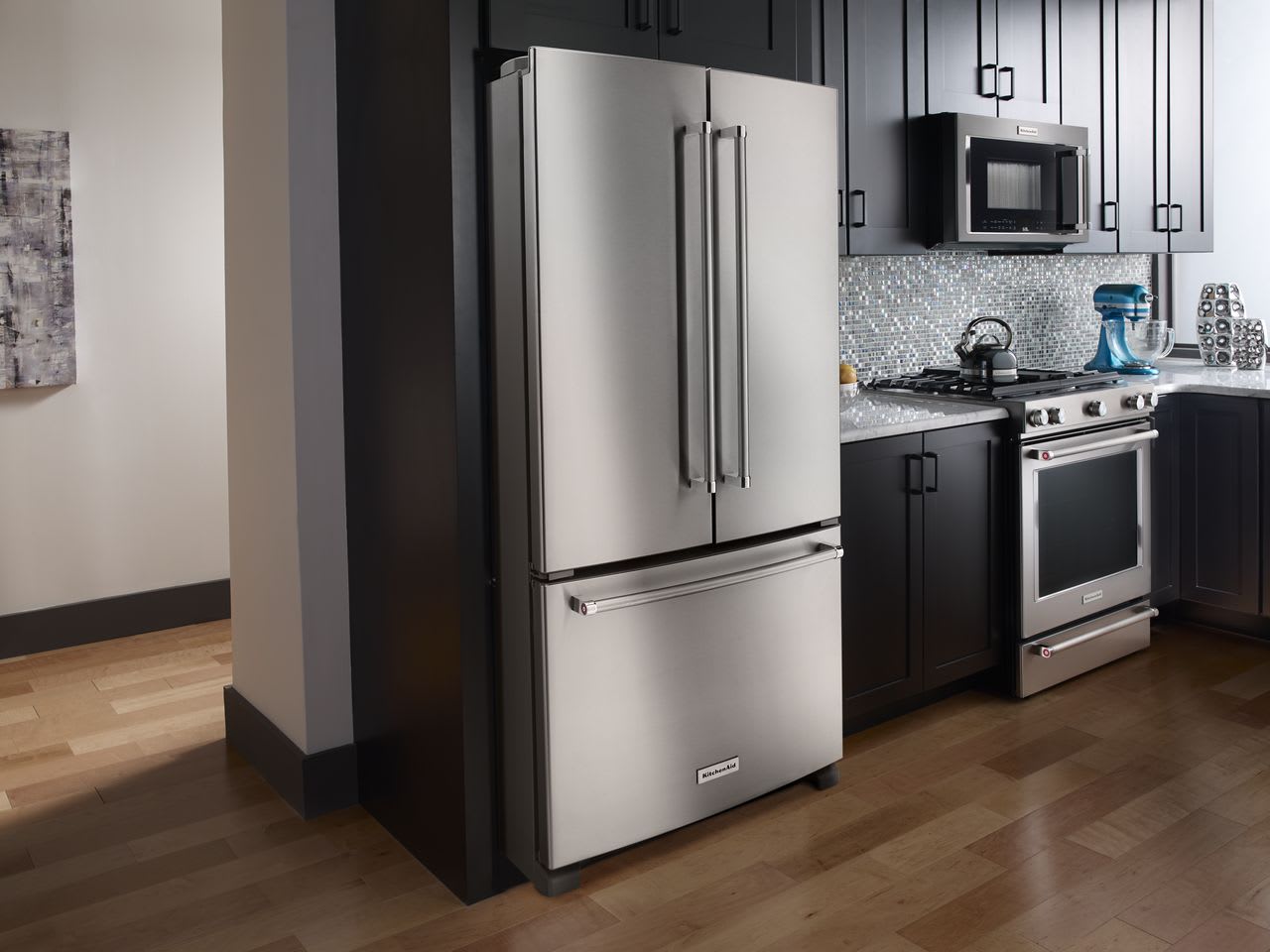 Consider the size of your household
Estimate the amount of storage you'll need, including the number of people living at home who need refrigerator space as well. The smaller your fridge is the lesser energy and electricity you'll consume in a month.
Also, consider the amount of storage you'll need for both the freezer and refrigerator section. If you don't require much space in a freezer, then opt for a one-door fridge; it has a high percentage of refrigerator space and smaller freezer space. Otherwise, opt for an equal size of fridge and freezer space.
Measure the size of your kitchen
If you have an open space in the kitchen, then you're advised to get big refrigerators. If you have limited space, then you should go shopping with your measuring tape. First, get the measurement of your kitchen space that you wish to place your new fridge. Match the refrigerator of your choice at the store with the measurements you took at home. Result: no space wastage in your small kitchen.

Conclusion
There are three things you'll need to remember: Your kitchen's measurements, the size of the fridge you'll need, and the price. When you're at the store, narrow down your options based on the sizes. From there, start comparing the prices and affordability.
More: Cut Electricity Costs Easily With These 10 Energy Saving Refrigerators
Disclaimer: The pricing shown is just a good indication of how much these products are worth. The prices could change based on the e-commerce promotions that are going on. If some of the products are not available, do email us at [email protected] Thank you!
Like writing about great products? We're hiring! Learn how you can write for us!