Dust accumulation is part and parcel of owning a living space. However it can trigger miserable allergies symptoms, which make it difficult for you to have a comfortable time in your own home. No amount of spring cleaning can truly make your space completely free of dust, unless you invest in a good air purifier.
Do air purifiers reduce dust?
The short answer is, yes. When an air purifier is placed in a room, it pulls in the surrounding air along with floating tiny particulate matter including dust. The air easily passes through the filter, but the dust gets trapped within the fibers. These trapped particles are what would have turned into dust accumulation on household surfaces, like tabletops, shelves, and window panes. Unfortunately, they can also cause allergy or asthma symptoms when they are inhaled. Although air purifiers cannot completely remove dust in a room, using them regularly enough will provide a significant reduction in household dust. Having said that, here are some of the best air purifiers for dust removal so you can breathe a little easier.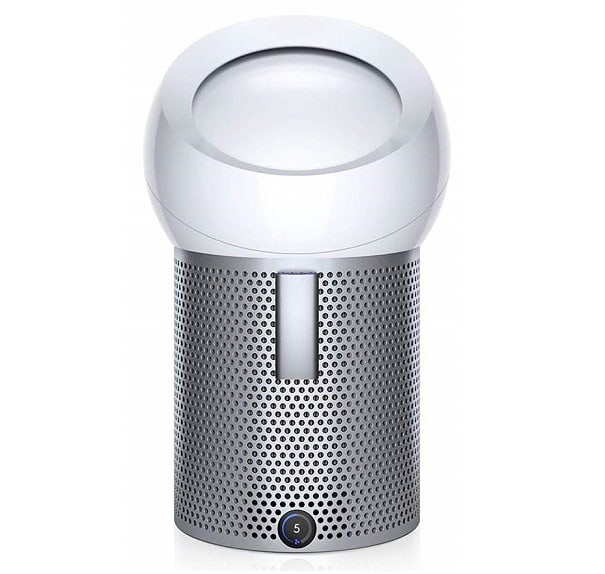 Dyson Pure Cool Me Personal Air Purifier Fan
RM 1699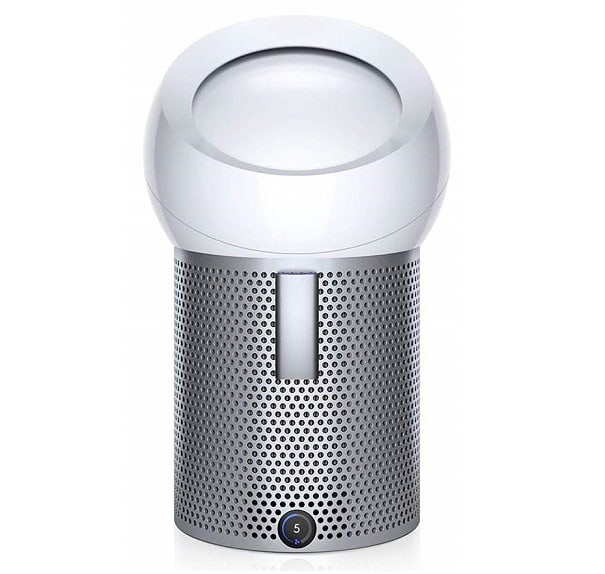 The Dyson Pure Cool Me Personal Air Purifier Fan does not pull any punches when it comes to ridding the air of dust. It consists of a sealed filter that combines an activated carbon and glass HEPA layer to capture gases and 99.95% of ultrafine particles from the air. A key feature of this unit is that its filter works in tandem with a fan, so you ultimately get a 'purifying fan' that both cleanse and cools the air. To top it off, its light weight makes it easy to be brought to any part of the house so you're always cool and comfortable.
---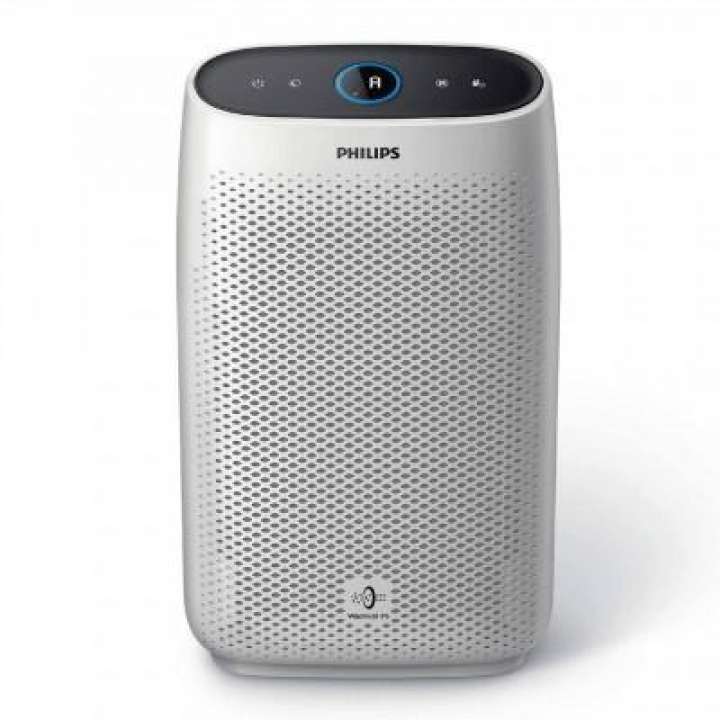 Philips Air Purifier AC1215
RM 830.99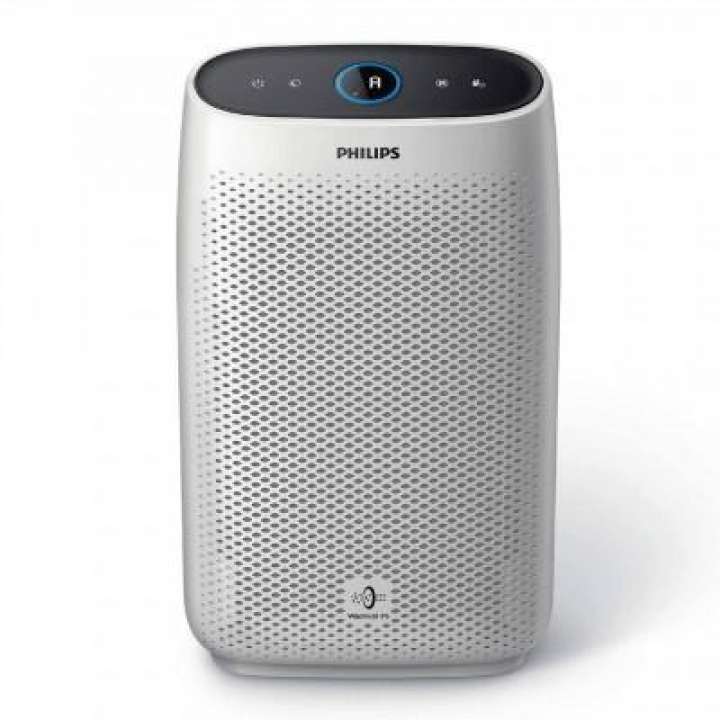 Have a pleasant night's sleep with the Philips AC1215 Series 1000 Night Sensing Mode Air Purifier as it features Philips' own Vitashield Intelligent Purification System and a NanoProtect Pro Filter for effectively removing ultra-fine particles from the air. It's perfect for when you need some shut-eye as it has a night sensing mode that automatically reduces the brightness of the LCD display and switches to whisper-quiet mode when it detects that it's night time. Plus, it has an impressive room coverage of up to 63 m² so it's a great choice for bedrooms of various sizes.
---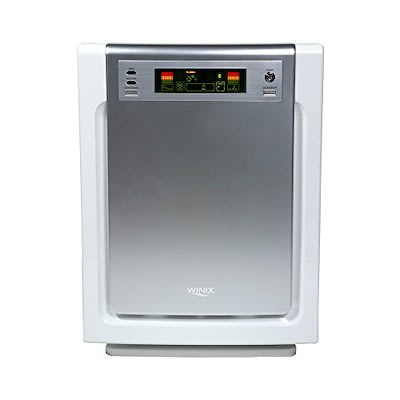 Winix WAC9500 Ultimate Pet True Air Purifier
RM 1973.4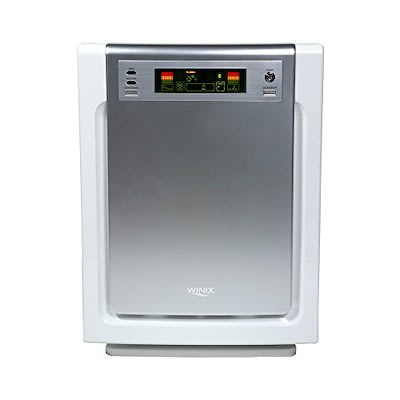 When it comes to reducing your chances of getting allergies from your furry friends, you can't go wrong with the Winix WAC9500 Ultimate Pet True Air Purifier. It purifies the air via a comprehensive 5-stage air filtration process which includes a pre-filter, a true HEPA filter, a CleanCel anti-bacterial filter, an activated carbon filter, as well as PlasmaWave technology. The pre-filter is great at capturing larger contaminants such as pet hair and dander, while it's activated carbon filter offers great protection against cat and dog smells.
---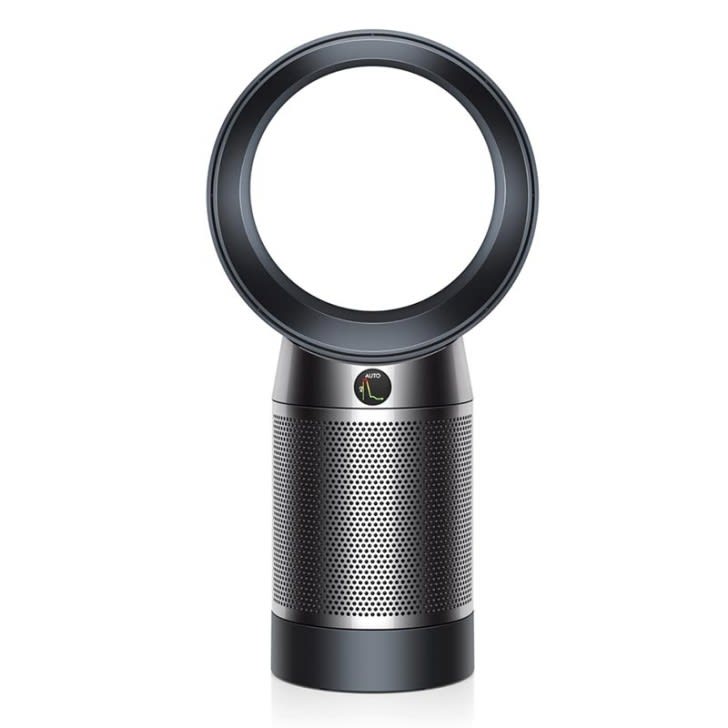 Dyson Pure Cool Purifying Desk Fan DP04
RM 2259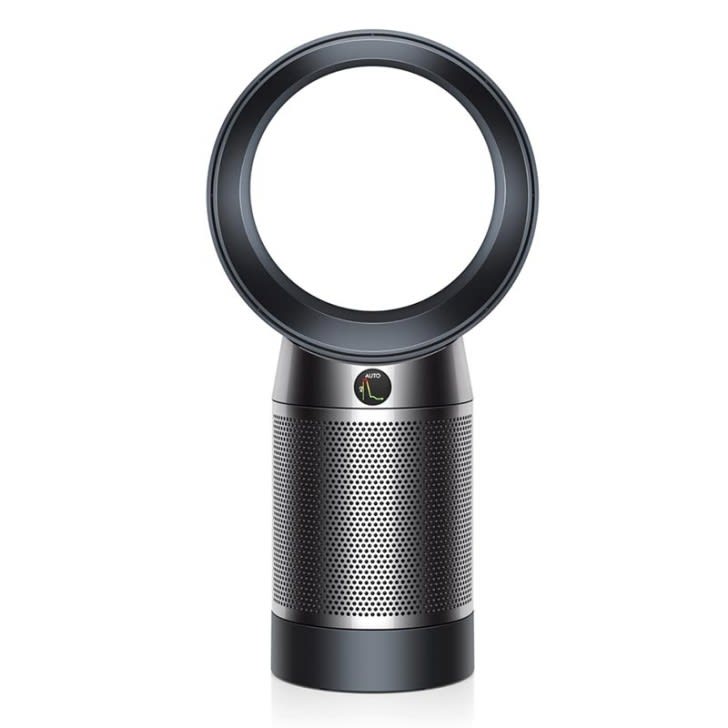 Nip allergy season in the bud with the Dyson Pure Cool Purifying Desk Fan. This unit does all the hard work for you as it can automatically detect and report the air quality levels in real-time and make the necessary adjustments to filter the pollutants out. With its fully-sealed HEPA filter system, this desk fan is capable of capturing 99.97% of microscopic allergens and pollutants as small as 0.3 microns so that allergies are kept at bay.
---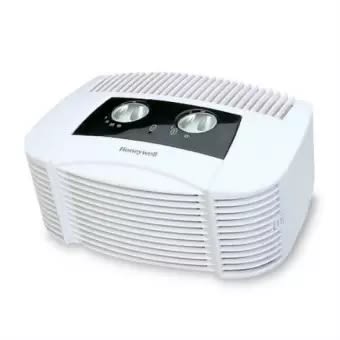 Honeywell HEPAClean Tabletop Air Purifier 16200
RM 650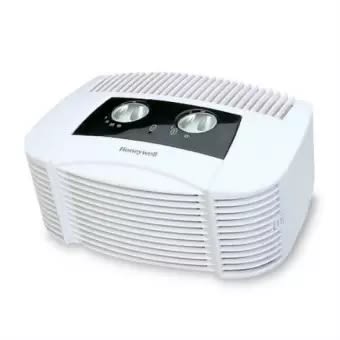 Odds are, if you're looking for an air purifier for a small home, you'd prefer a unit that won't stick out like a sore thumb. Enter the Honeywell HEPAClean Tabletop Air Purifier 16200. With its compact form factor, this air purifier is designed for tabletops, counters or nightstands and can be placed in either a horizontal or vertical position to fit into small spaces. The air purifier consists of a filter that can remove up to 95% of all airborne particles from the air, an ionizer that helps in freshening the air, and odor-lock filter technology to remove household odors.
---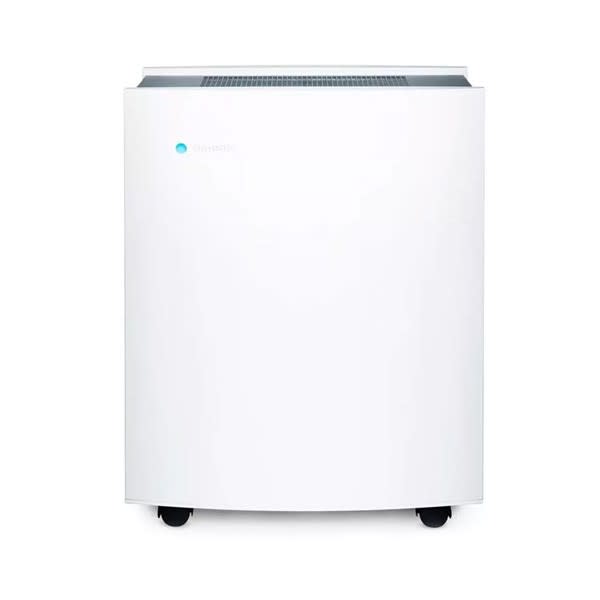 Blueair Classic 680i Smokestop Air Purifier
RM 4299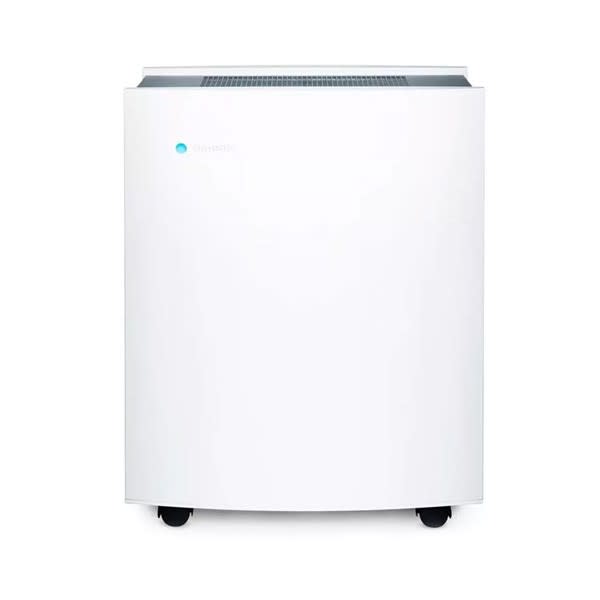 With a sizeable room size capacity of 72 m², the Blueair Classic 680i Smokestop Air Purifier is simply a must-have for larger homes. Combining the best of electrostatic and mechanical filtration, the HEPASilent Technology featured in the 680i Smokestop uses an advanced filter media and an encapsulated particle-charging chamber to remove 99.97% of pollutants, all the way down to a minuscule .01 micron. Despite its ability to pack a powerful punch, the unit still achieves low noise levels so it's perfect for big spaces where background noise needs to be kept at a minimum.
---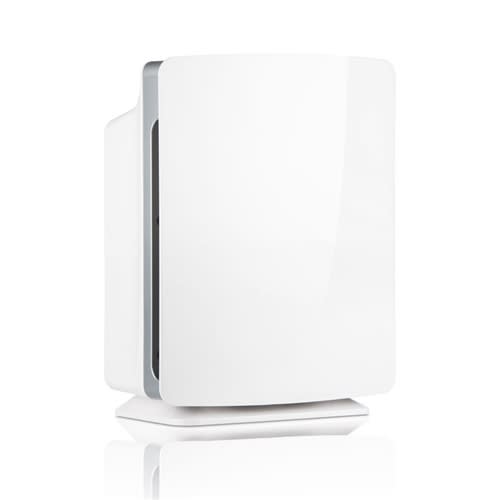 Alen BreathSmart F700
RM 4588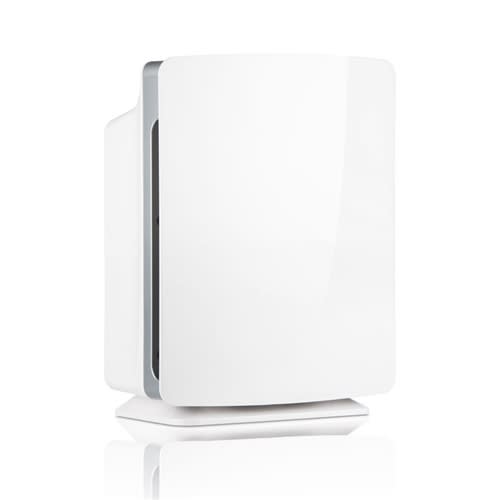 The ALEN BreatheSmart F700 HEPA PURE Air Purifier is the perfect choice for living rooms as it can clean an impressive 1100 sq ft of space in under 2 hours with its whisper-quiet operation. Besides, its sleek, white panel is a great complement to virtually any living room décor. Plus, its HEPA-Pure filter captures 99 percent of airborne particles down to 0.3 microns which makes it an essential household item, especially for open concept living rooms.
---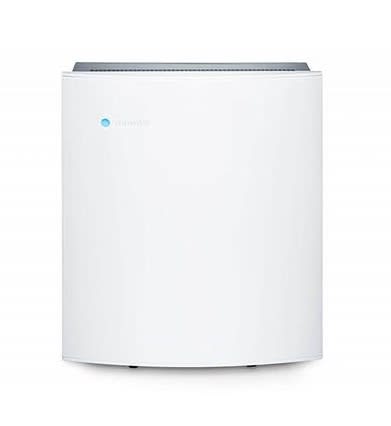 Blueair Classic 205 Air Purifier with Particle Filter
RM 1888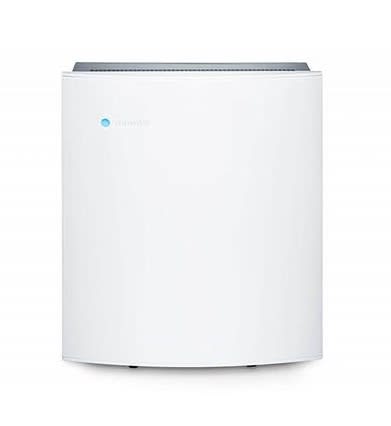 What better way to safeguard your child's health than by equipping his or her room with the Blueair Classic 205 Air Purifier? The Classic 205 features HEPASilent-Technology that effectively captures 99.97% of airborne particles including allergens and asthma triggers down to 0.1 microns in size. Furthermore, the free Blueair Friend app gives you peace of mind as you can monitor the air quality in your child's room at all times by using your smartphone.
---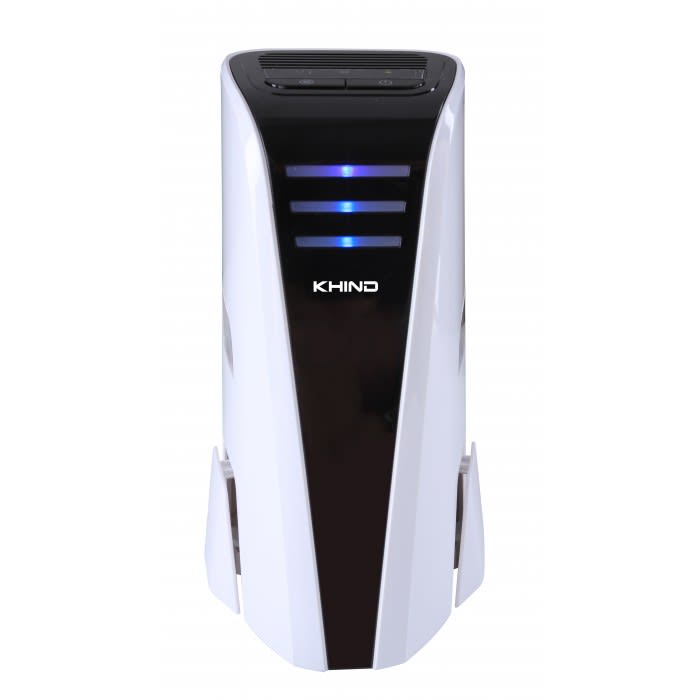 Khind Desktop Air Purifier HAP06
RM 170.5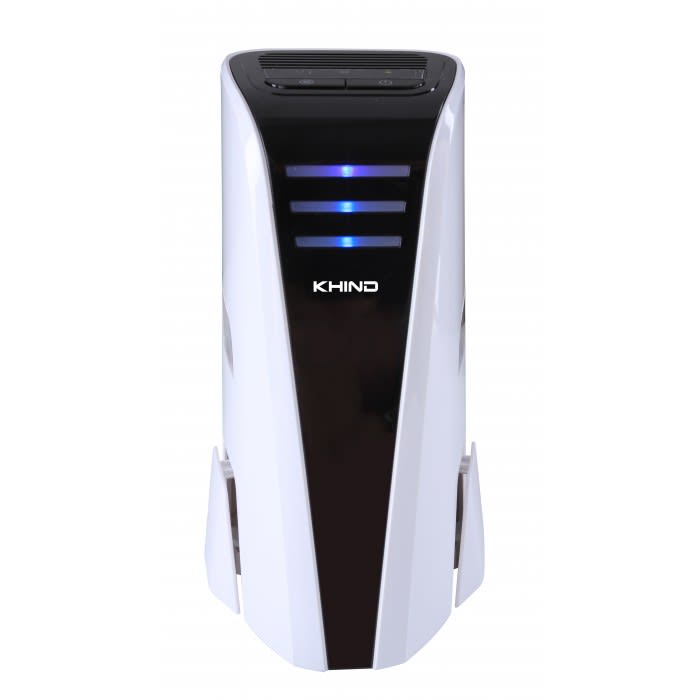 Instead of spending your money on buying replacement filters for run-of-the-mill air purifiers, why not get your hands on an air purifier with a washable filter? The Khind Desktop Air Purifier HAP06 is a budget-friendly pick that features a filter that can be washed directly with water. There's also a monitor window on the body of the air purifier and an automatic clean reminder so you know when it's time to wash the filter. Moreover, this portable air purifier is conveniently powered by connecting it to a power bank or any USB-power source.
---
Disclaimer: The pricing shown is just a good indication of how much these products are worth. The prices could change based on the e-commerce promotions that are going on. If some of the products are not available, do email us at [email protected] Thank you!
Like writing about great products? We're hiring! Learn how you can write for us!