In humid weather conditions, it is absolutely important to invest in a durable and long-lasting cooling system. An air cooler provides a cost-efficient and healthy way to cool the environment inside an ambient space. It also stimulates ventilation which certainly surpasses the conventional cooling system.
Air cooler versus a fan?
How an air cooler works is that it allows circulation through in-built water or ice tank which provides fresh and cool air at all times. Meanwhile, with the fan, its blades increase speed and create strong wind within the area it's placed in.
Although a fan uses less energy than an air cooler, an air cooler is certainly much more energy-efficient.
Do you need an air cooler or a fan in Malaysia?
A fan would need something to provide cool air in order for it to circulate cold wind-like temperature whereas the air cooler would turn the air around it cold. Many air coolers also filter the air circulating through it, instantly delivering clean quality air with your home. Whereas, only certain tower fan models are equipped with an internal filtration system.
Therefore, humid weather like Malaysia would benefit from an air cooler better than a fan.
An important reason as to why you should consider air coolers would be its versatile use in both hot and dry weather settings. Furthermore, it's a greater long term investment to buy an air cooler which cools down the room energy-efficiently compared to a fan or a full-fledged air conditioner.
Here are the top air coolers to highly consider: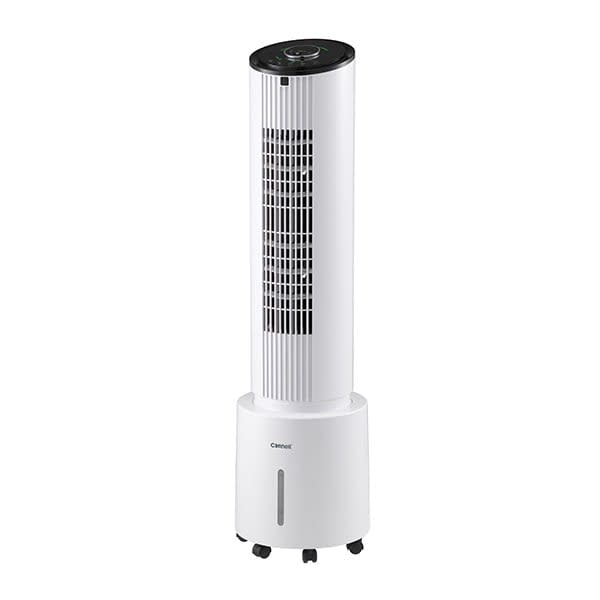 Cornell Air Cooler CAC-E33
RM 499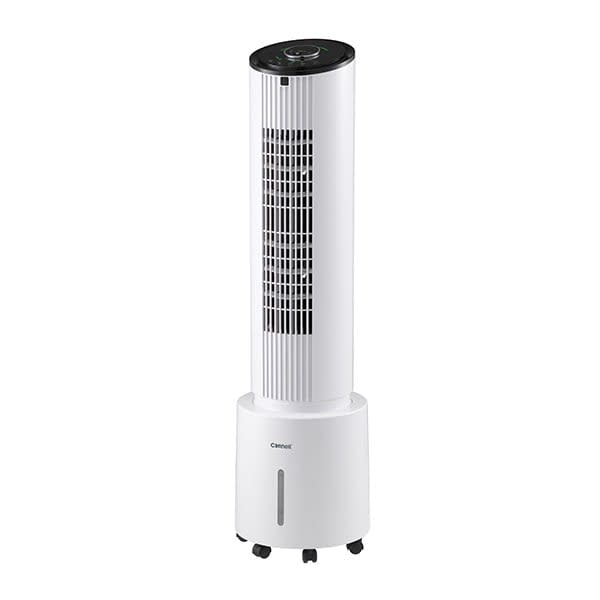 Here's an air cooler that's complete in package for your everyday needs. This Cornell Air Cooler offers a three-speed function paired with a variety of usage modes to suit every situation. Including dustproof filter protection and a water pump protection, the air cooler is ready to serve your home with optimised cooling needs for up to 9 hours of timer use.
---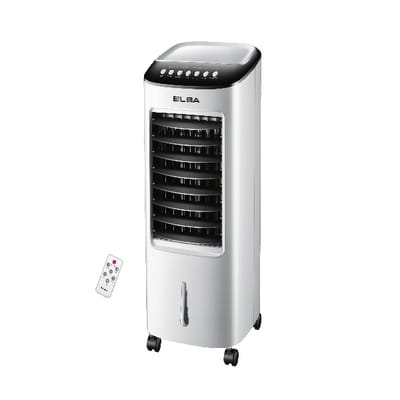 ELBA Evaporative Air Cooler EAC-G6570RC
RM 268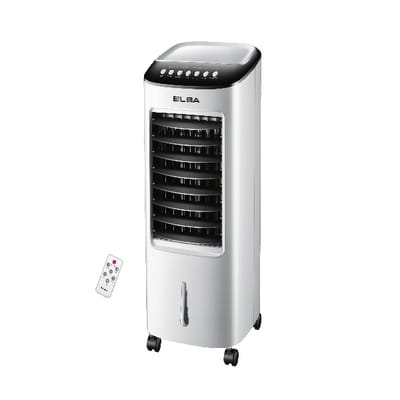 With technology at your fingertips, why walk to change the mode? This powerful Elba Evaporative Air Cooler comes with a remote control to make your life easier. It increases the circulation simply with a touch of the control.
In terms of features, the coolers feature a 7.0L water tank that works in tandem with its timer of up to 7.5 hours of use. It works efficiently via horizontal oscillation to increase the capacity and distance the air flows. Added on with a sturdy cooling media, you would be sure to enjoy this air cooler on a hot day.
---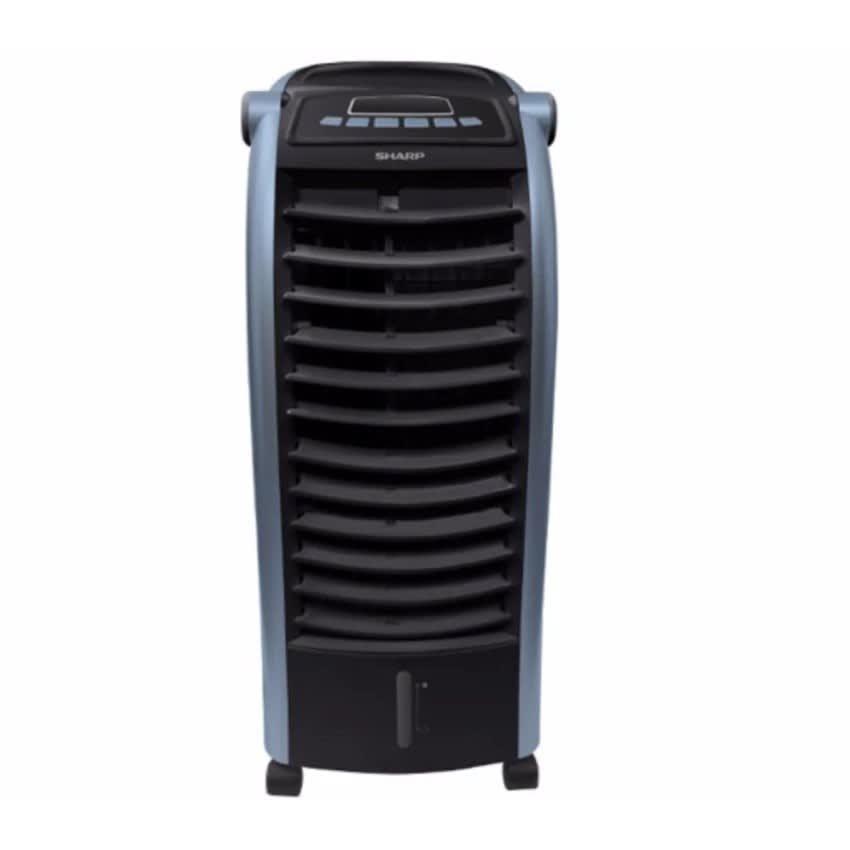 Sharp Japan Evaporative Air Cooler PJA36TV
RM 278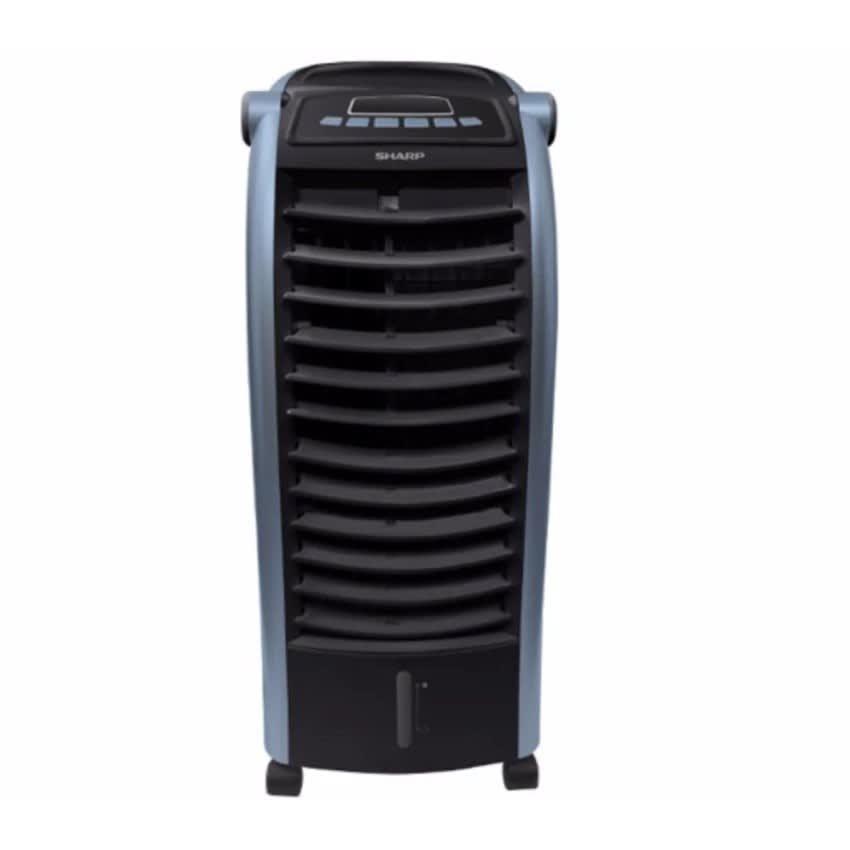 This Sharp Evaporative Air Cooler is a combination of a smart and elegant system to enhance the air quality in the comfort of your bedroom.
Featuring a competent motor system, users are assured of breezy air with smooth and quiet operation. Designed with a high performing plant fibre based evaporative system, it effortlessly delivers cool air from the very moment you turn it on.
---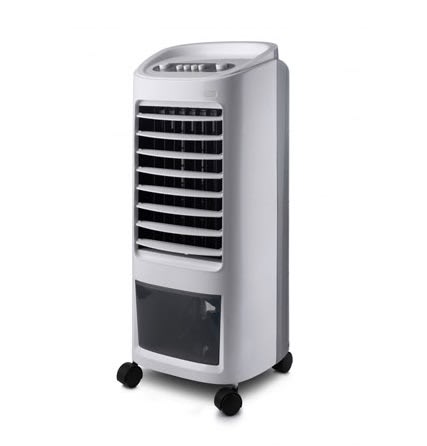 Pensonic Air Cooler PAC-105M
RM 228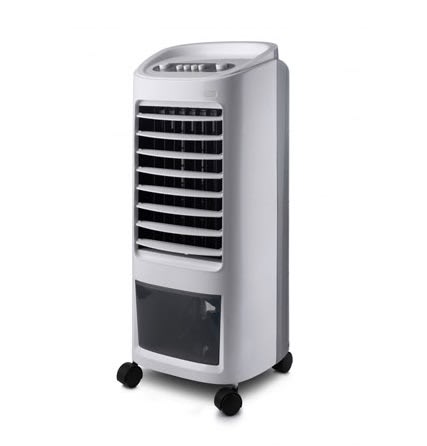 If you want an energy-efficient air cooler that cools the air sparingly, this Pensonic Air Cooler does the trick. It does its best to decrease the temperature level in your living space with its 7 liters of a water tank.
What makes it great is its water pump system, which controls and convert humid air into the cool and fresh air, making it great for the Malaysian weather. Moreover, the air cooler also ensures an adjustable vertical airflow to manage air distribution according to your choice.
---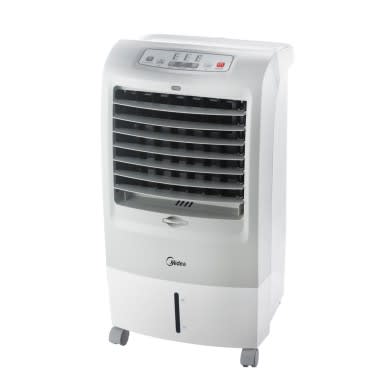 Midea Ionizer Air Cooler MAC-215F
RM 295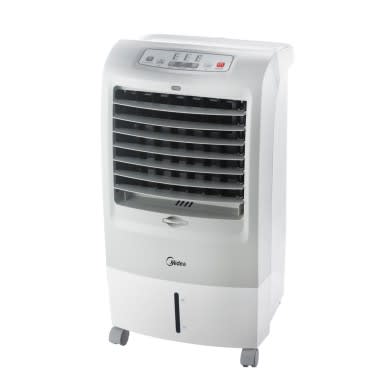 A multifunctional air cooler for your extensive home care needs; the Midea Ionizer Air Cooler offers a built-in system that purifies and cleans the air for you and your family to breathe in.
Besides maintaining a cool environment, this air cooler has a Wide-Angle Oscillation system and adequately thick filters of 40mm to do away with odour and stale air effectively. You can also opt for the simple fan function or use it as an ice cooler while keeping the air clean for a long time thanks to its big 15 litres tank.
---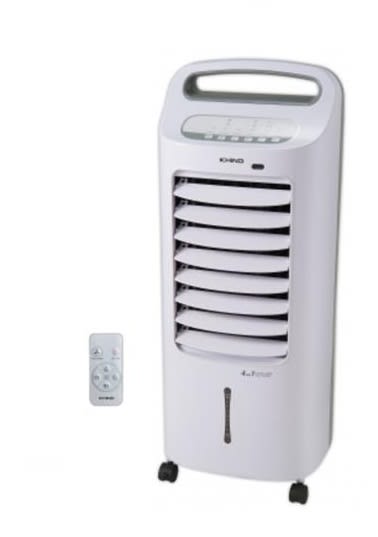 Khind EAC600 Evaporative Air Cooler
RM 245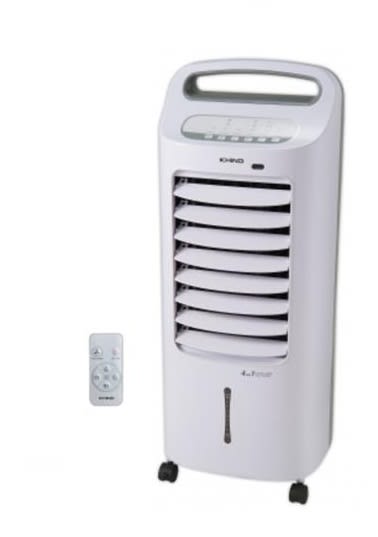 Khind Evaporative Air cooler offers users a whisper-quiet operation that's safe to be used around sleeping infants. This low noise air cooler has a wide-angle oscillation which increases the total coverage when in use. Furthermore, it has an auto shut-off pump protection as soon as the cooler runs out of water, keeping the machine safe from overheating.
---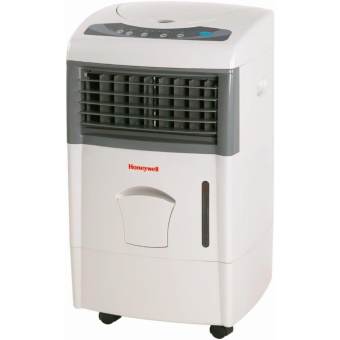 Honeywell CL151 Indoor Air Cooler
RM 398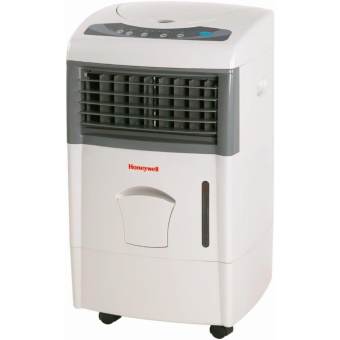 If you are on the lookout for an extra-cooling cooler, set your sights on this Honeywell model. This lightweight machine is easily portable with a top-loading ice compartment.
With 5 fan speeds to choose from, easily distribute a faster and natural cooling performance for all of your airy needs. Just set the timer and adjust the control panel, then kick back and enjoy the comforts of this cooler!
---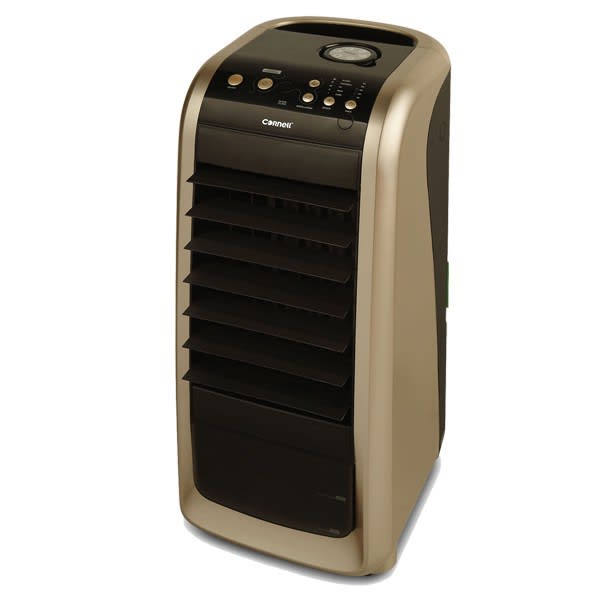 Cornell Air Cooler CAC-61
RM 395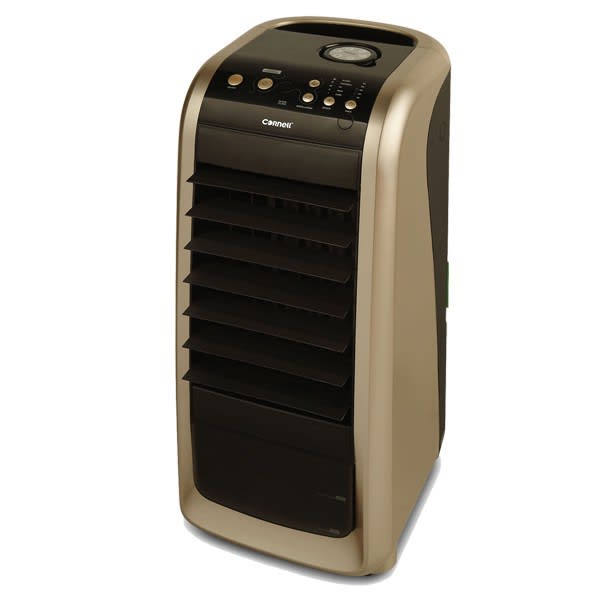 With an unpredictable weather, it's necessary that an air cooler should deliver during both cold and hot days. This Cornell Air Cooler features a high-grade system to generate excellent cool, humid and clean air. Added on with a dustproof filter, your home will be in tip-top shape at all times.
Additionally, the cooler does a great job at providing a good airflow flexibly with its vertical and horizontal auto-swing function.
---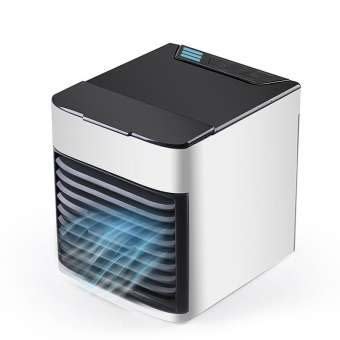 Tinton Life USB Portable Air Cooler
RM 37.9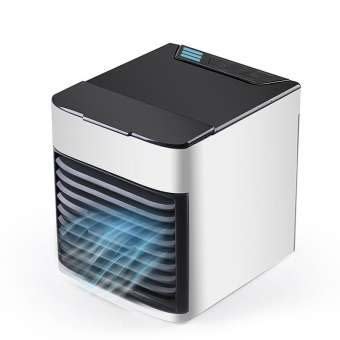 It is always important to choose quality air for a quality life. With this Tinton Life Portable Air Cooler, you are assured of enhanced purification and a high grade of air ventilation. As a combination of an air cooler and dehumidifier, the Tinton Life cooler offers users an opportunity to keep their home free from allergens.
---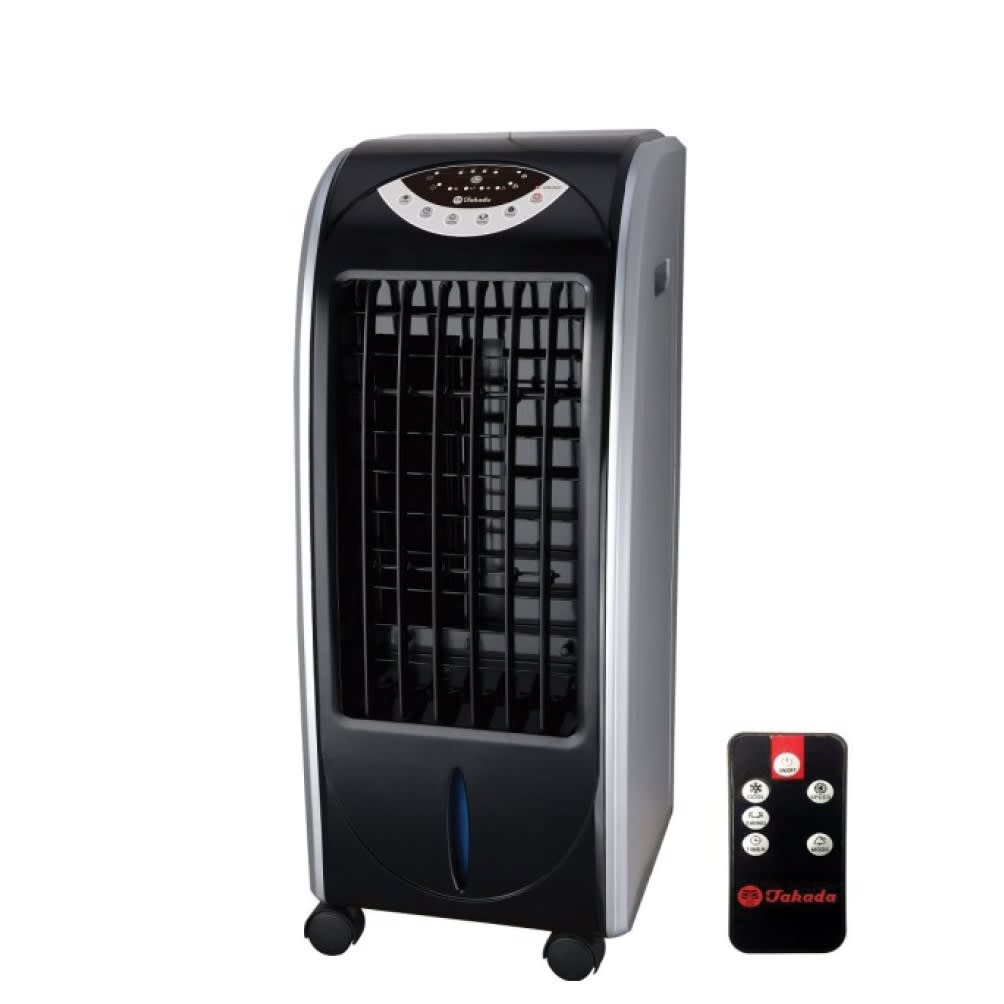 Takada Portable Air Cooler ISB-993A
RM 288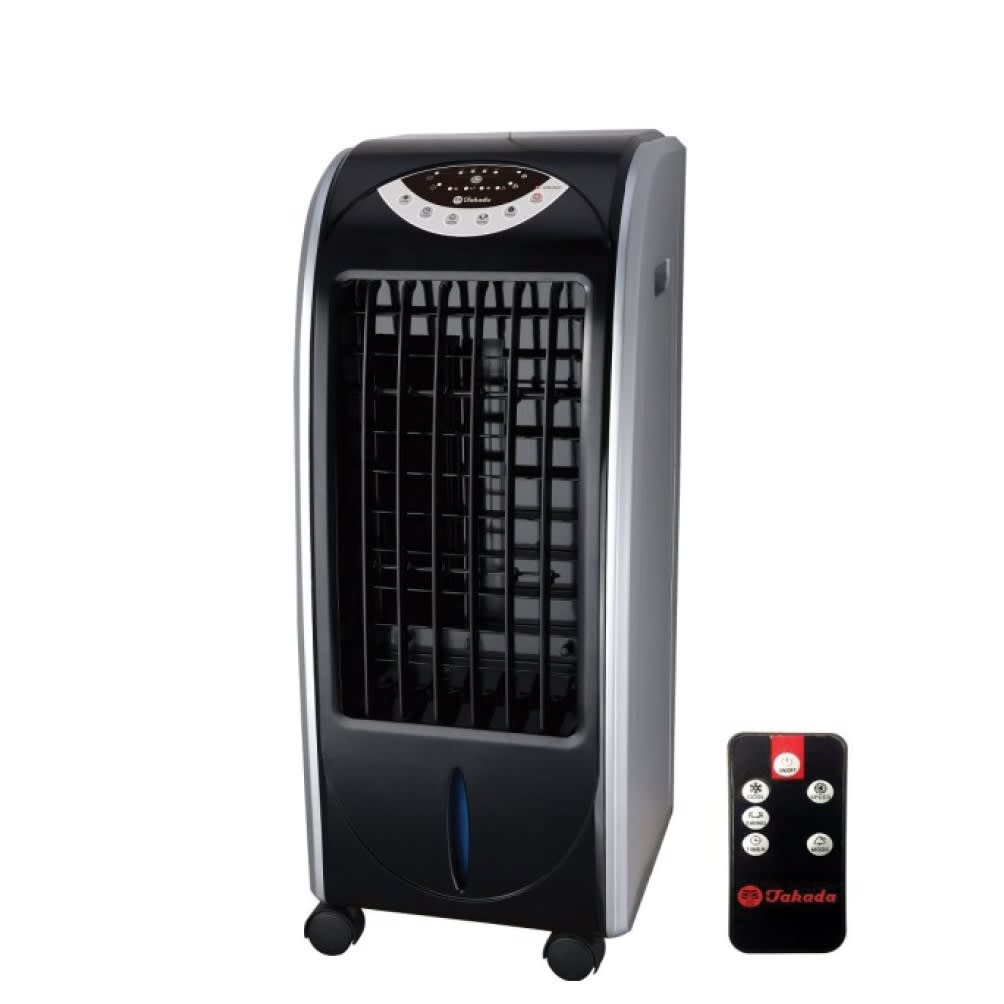 Why just cool the room when you can also clean the air in it? By choosing this Takada Portable Air Cooler, you get a combination of great use.
Besides just enabling a thorough cooling system, it effectively purifies and ensures clean air for all with its 9 litres of water tank capacity. With up to 360 degrees oscillation for maximum coverage, rest assured that the whole area would benefit from this excellent cooler.
---
Disclaimer: The pricing shown is just a good indication of how much these products are worth. The prices could change based on the e-commerce promotions that are going on. If some of the products are not available, do email us at [email protected] Thanks!
Like writing about great products? We're hiring! Learn how you can write for us!