The best part of Chinese New Year is, no doubt, the cookies, and the snacks! In the West, Thanksgiving and Christmas are occasions to feast but for us Malaysians who celebrate it, Chinese New Year is our equivalent of that. Behold, your favourite cookies are now available online!
Mini Shrimp Rolls
RM22.00
The crispy spring roll skin gives a delightful crunch with every bite. These small, yet flavourful, spring rolls are so easy to pop into your mouth one after another. Delicious!
Dragon Cookies
RM34.00
It may not be the year of the dragon, but these dragon cookies make an appearance every year – and for good reason! These 100% homemade cookies are so good, you'll be coming back for more.
Nian Gao

RM19.00
A traditional glutinous rice cake, Nian Gao directly translates to year cake and is sometimes called Chinese New Year Cake. Nian Gao can be eaten several different ways, what's your favourite?
Tapioca Cookies / Kuih Bangkit
RM14.90
Always a classic, these coconut-flavoured tapioca cookies are to die for as they melt in your mouth. So addicting!
Almond Cookies
RM28.00
Almond cookies have a subtle nutty flavour mixed with vanilla. These cookies are soft to the bite and crumble in your mouth. Be careful not to drop crumbs on the floor!
Pineapple Rolls
RM41.00
Pineapple rolls are a favourite among aunties and uncles during Chinese New Year. There's just something about the sweet, tangy flavour of the pineapple jam combined with the pastry that makes it so scrumptious.
More: The Balik Kampung Survival Guide: Chinese New Year Edition
Pineapple Tarts
RM40.00
Let the pineapple rolls vs. pineapple tart debate begin! Pineapple tarts typically have more jam and more crumbly pastries compared to pineapple rolls. Take your pick!
Love Letters / Kuih Kapit
RM41.00
Love letters, or kuih kapit as it is more commonly known, is made of egg batter and cooked on a charcoal stove to create a super thin and crispy wafer. These kuih kapit are so light and flaky, you won't be able to get enough of them.
Bak Kwa
RM25.56
Bak Kwa is marinated pork pressed into thin layers and it's similar to jerky. This fragrant meat jerky has a mouth-watering mixture of both sweet and savoury flavours infused into it.
Beehive Cookies / Kuih Loyang
RM28.00
These crunchy cookies in the shape of a honeycomb are known by a number of names, Beehive or Honeycomb Cookies, Kuih Loyang or Kuih Ros. These intricately crafted cookies are crunchy and delicious, earning their spot as a crowd favourite.
Arrowhead Chips / Ngaku
RM20.00
WARNING! Highly addictive chips ahead! Once you start munching on these ngaku chips, it's difficult to stop. Before you know it, you've eaten the whole container!
Fortune Cookies
RM21.19
Fortune cookies may not be accurate but it sure is fun to break one open and have a laugh at what it says. Mine reads "Your fortune lies in another cookie." – Guess it's a sign to eat more cookies!
More: Thank Those Who Matter with these 7 Chinese New Year Hampers
Fried Crab Sticks
RM26.00
Sure, fried crab sticks are unhealthy but Chinese New Year only comes once a year, so make sure to get your fill of it while you can!
Peanut Puffs
RM21.00
I hope you didn't look at this and expect curry puffs! These puffs are not filled with curry, but with sweet peanut paste.
Almond London
RM30.50
The Almond London is an indulgent and irresistible Chinese New Year cookie. An almond cookie covered with a generous amount of chocolate, what's not to love?
Seaweed Crisps
RM9.90
This light and crispy snack are just one of those you see popping up everywhere as the festive season approaches. Made with real seaweed and no preservatives, this is definitely one of the healthier snacks available.
Honey Corn Flakes Cookies
RM18.00
We've got the best of both worlds with crunchy corn flakes and a soft buttery cookie. Both kids and adults love this Chinese New Year classic because of its unique blend of textures.
White Rabbit Candy
RM15.90 for 3 packets (120g)
Strictly speaking, this candy isn't a CNY cookie, but we love it all the same and it's a childhood favourite among many Malaysians out there. So, indulge in some white rabbit candy this Chinese New Year!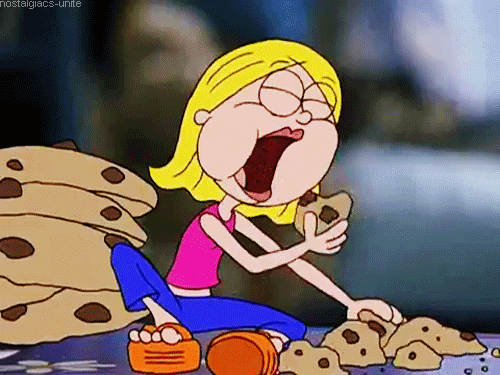 Take this quiz to find out: Which Chinese New Year Cookie or Snack Are You?
Disclaimer: The pricing shown is just a good indication of how much these products are worth. The prices could change based on the e-commerce promotions that are going on. If some of the products are not available, do email us at [email protected] Thank you!