Tesla, the world-famous electric vehicle company led by Elon Musk, will be officially launching their electric vehicles in Malaysia. The official Tesla website has been set up for the region, showing prices starting from RM199,000 for the Model Y.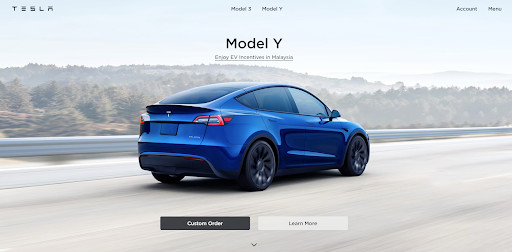 The website shows detailed information for Model Y and Model 3, the latter of which remained unpriced. According to the website, Model Y purchasers will be able to enjoy EV incentives such as 100% road tax exemption and full import and excise duties exemption until 2025.
In addition to this, Malaysian Prime Minister Anwar Ibrahim has said that Tesla will be setting up its Malaysian headquarters in Selangor this year. Just last month, queues of excited job seekers were seen in Cyberjaya as Tesla held a walk-in recruitment last month, signalling the arrival of the electric vehicle company. 
In the same discussion, SpaceX could also decide to operate as an internet service provider using low-orbit satellites. This move, Anwar said, could lead to faster and wider internet connectivity, especially in rural areas, improving the welfare of people worldwide.
Tesla's arrival marks a significant boost in its clean energy and electric vehicle industry. For now, EV charging spots are still far and wide between, especially outside of Klang Valley. Hopefully, another spoon in the soup might just be the EV boost we need.
Related articles