In collaboration with PLUS Malaysia Berhad, Tenaga National Berhad (TNB) held a ceremony to oversee the launch of three new Electron DC fast charging stations. These new stations are located in the R&Rs of Ayer Keroh, Paka, and Tapa.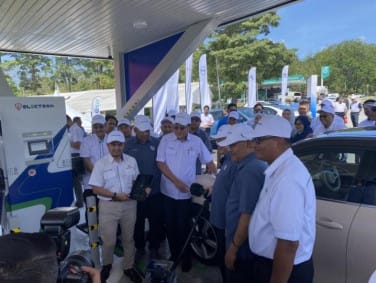 Several automotive brands were invited to participate in the ceremony, with one of the brands being GWM ORA GOOD CAT. The ceremony saw Dato Sri Alexander Nanta Linggi, Malaysia's Minister of Public Works, officiating the inaugural ceremony by charging an ORA GOOD CAT (one of Malaysia's most affordable EVs) as a demonstration vehicle. 
---
About: ORA GOOD CAT Electric Vehicle (From RM139,800)
The ORA GOOD CAT is the first car by GWM to hit Malaysian roads on 28 November 2022. Due to its affordable price of RM139,800 for the 400 Pro and RM169,000 for the 500 Ultra, Malaysians can have more exposure to a new driving experience with electric cars.
The 400 Pro & 500 Ultra comes with an intelligent driving assistance configuration. A key difference is that the 500 Ultra is able to drive as far as 500km with just a single charge.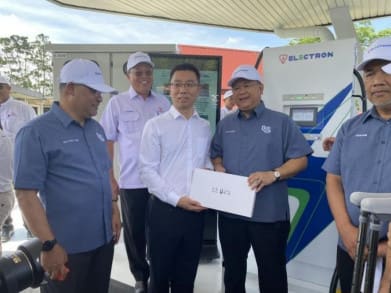 Mike Cui, the Managing Director of Great Wall Motor Malaysia and one of the VIPs who attended the ceremony, stated that the ORA GOOD CAT would lead to a new energy market in Malaysia. GWM intends to collaborate with companies to promote the development of Malaysia's new energy market. 
Related articles: