It's hard to imagine that just a few years back, we'd need upwards of ten devices just to have music, entertainment, movies, work, and more follow us around. Right now, all of these can fit right into the palm of your hand — that includes government IDs and, yes, your wallet!
However, most of the common e-wallets require frequent top-ups as they are independent wallets. Imagine running out of balance while an impatient line forms behind you… trust me, it is not fun. Worse, some places still don't accept e-wallets!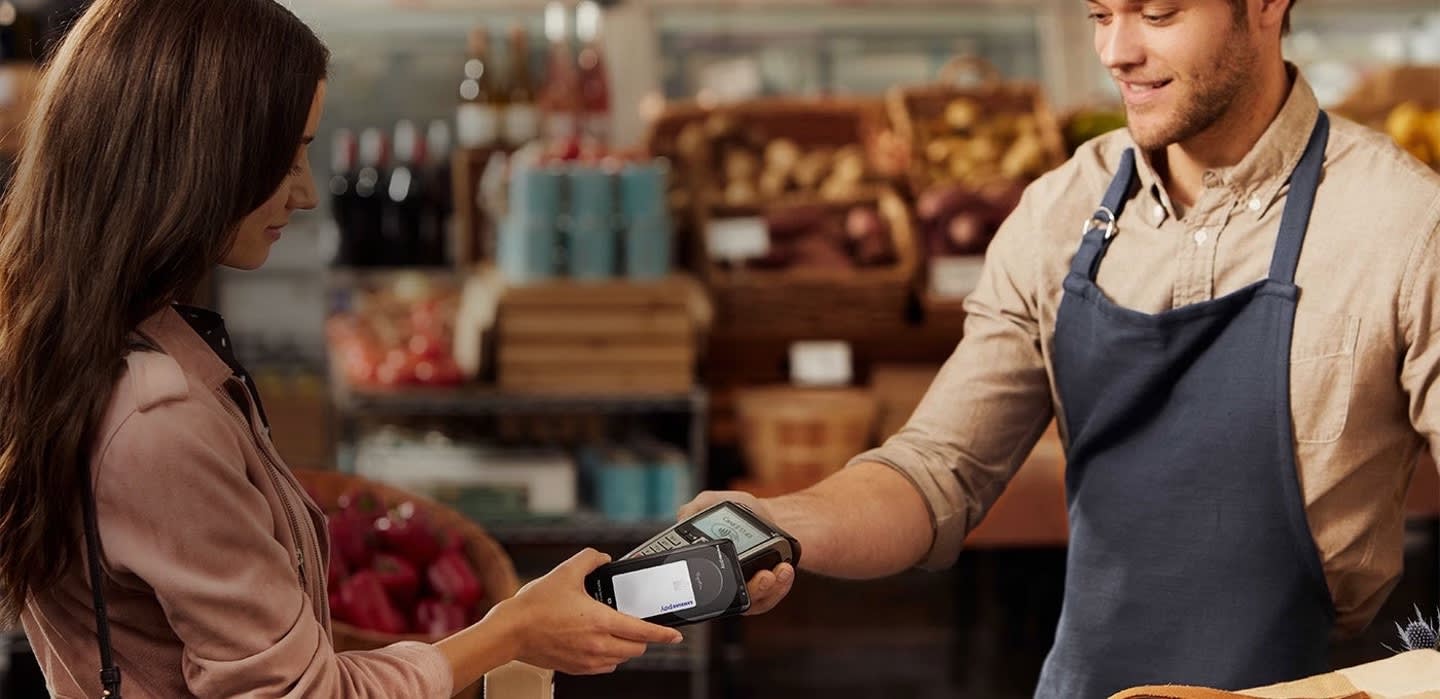 Thankfully, there's another option other than having to top up cash into an external e-wallet. Digital wallets like Samsung Wallet allow you to store your payment and loyalty cards in one place and utilize NFC or MST technology so that you can pay at pretty much any contactless payment terminal. 
So basically, you can use Samsung Wallet just like you would use your debit or credit card. No e-wallet QR code? Just tap your phone on the terminal and voila, you're good to go!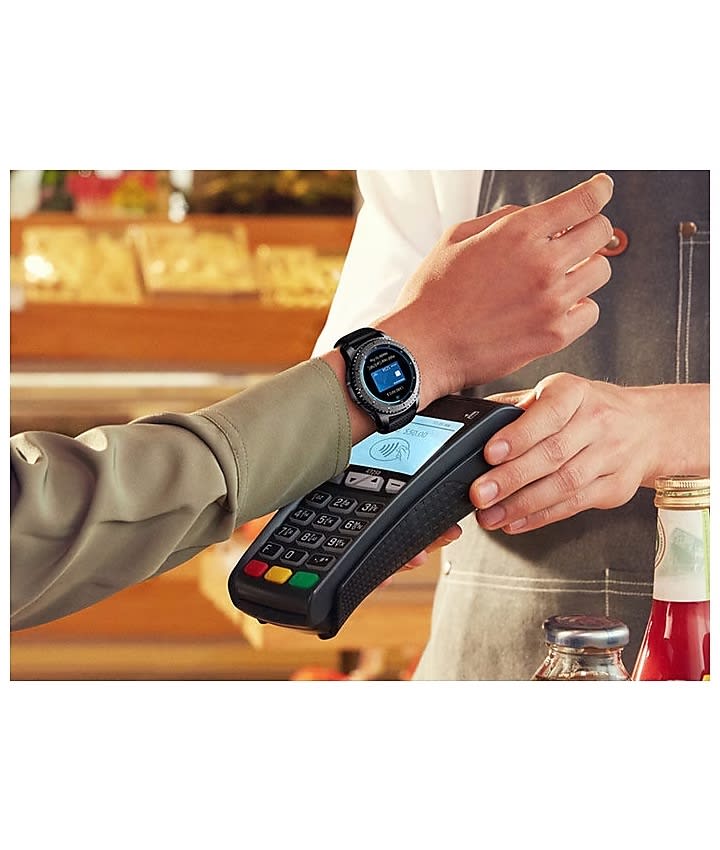 Best of all, it doesn't only work on Galaxy phones. If you have a Galaxy Watch, then you can also make payments with it, thanks to the Galaxy Ecosystem. Once connected, you don't even have to fish your phone out and fumble with taps and swipes; your Galaxy Watch can do it all for you!
Samsung Wallet is protected with several layers of security. When making a payment, it requires authorization from the user. There's the traditional PIN authentication, and also the more foolproof biometric authentication like iris scanner and fingerprint scanner, so you're protected from unwanted swipes should you lose your phone. 
Lastly, Samsung Wallet also employs an encrypted digital token in every transaction for added security, so no one can spy on your transaction history. Samsung's in-house developed security platform, Samsung Knox, also helps monitor malicious software and activities!
---
Okay, You've Got The Payments Down. Now How Do You Get Your Money Back From Your Friends?
Sometimes it's a pain when split bills aren't allowed, but you do still have to get your money back somehow. Instead of fumbling about with paper receipts, you can now snap and share the receipt with your friends using Quick Share!
Quick Share is Samsung's flagship file-sharing feature that allows users to share all file types with other Android devices in a matter of seconds, either directly or through a QR code or link. Users can send files to up to eight people at a time, and most importantly, it does so securely, so you don't have to worry about your important files getting leaked.
How To Use Quick Share?
1. Select your file — it can be a photo, document, or large video file, then click the Share icon.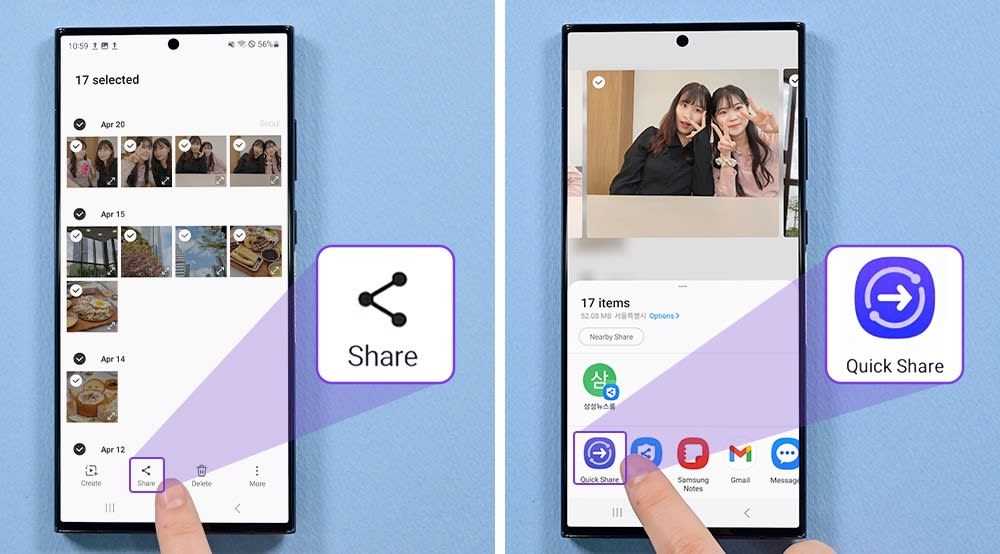 2. Select the Quick Share icon in the pop-up window. A list of visible Galaxy users will appear.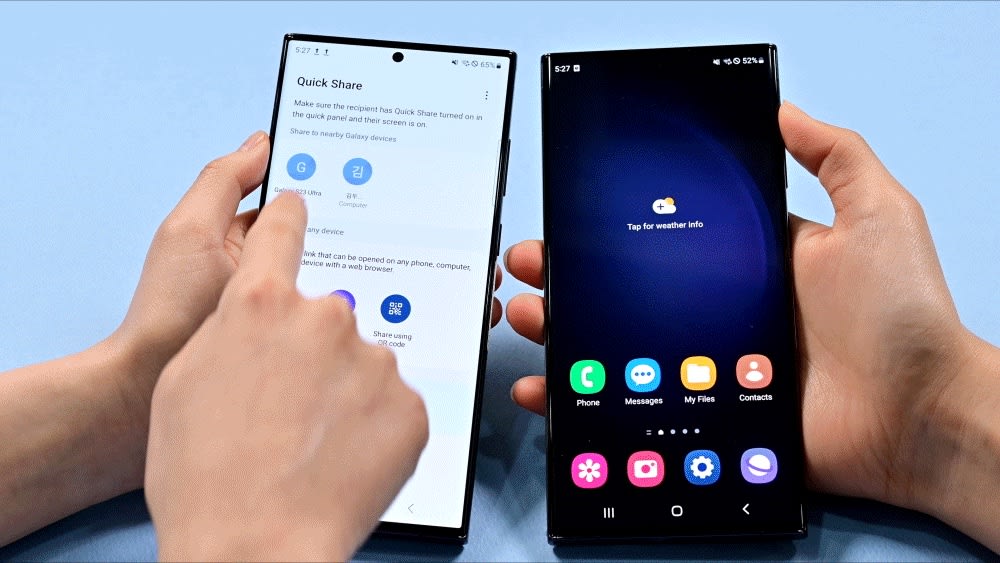 3. Select the Galaxy user to transfer your files.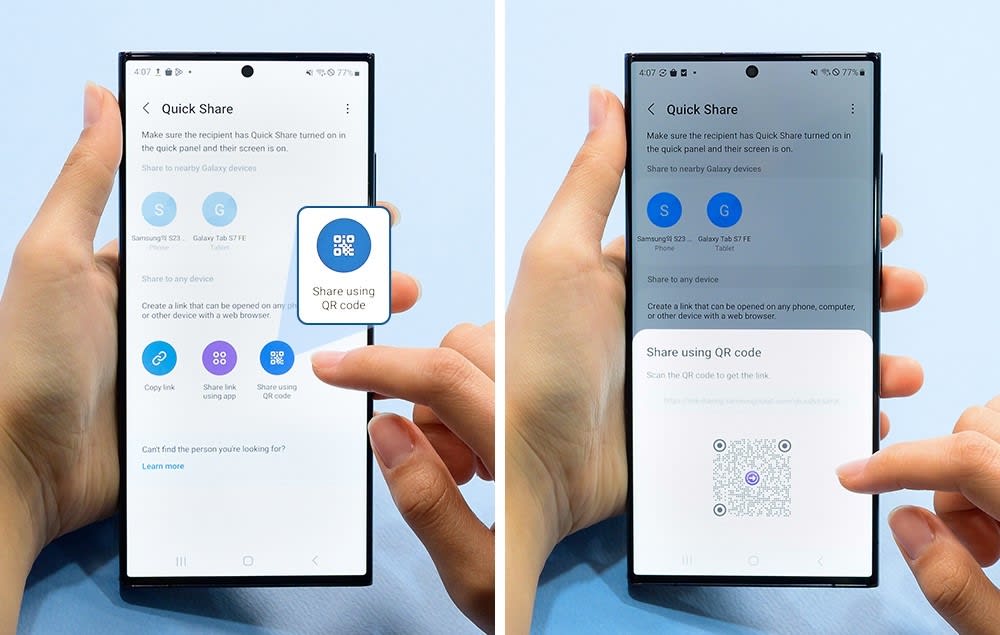 If your receiver isn't using a Galaxy device, no worries! You can also share your files quickly to a non-Galaxy device using either a link or a QR code!
When sharing your file, you'll get the option to share your files using a link or a QR code. These options can allow non-Galaxy smartphones to receive your files too. Just copy or scan the code/link, and your files will be magically sent to their phones!
---
From cashless payments to effortless sharing, the Galaxy Ecosystem is slowly but surely making our lives so much easier. Still in doubt? Try it for yourself!
[This article was written in collaboration with Samsung Malaysia]
Related Articles