Lenovo may have been primarily known for its wide range of laptops but this popular Chinese brand is no slouch either when comes to its smart tablets. Offering both entry-level as well as mid-range and high-end varieties, there are plenty of Lenovo tablets that come in a different price range.
For example, those who want a bigger-size tablet can go for the 13-inch Lenovo Yoga Duet 7 or if you are on a tight budget, the affordable Lenovo Tab M8 would be a good pick. Not to mention, you'll have to choose if you'd like to work with Windows or Android OS.
Below is a list of reviews for the 6 best Lenovo tablets in Malaysia worth checking out.
Table of Contents
List of best Lenovo tablets in Malaysia
Is Lenovo a good brand for a tablet?
6 Best Lenovo Tablets in Malaysia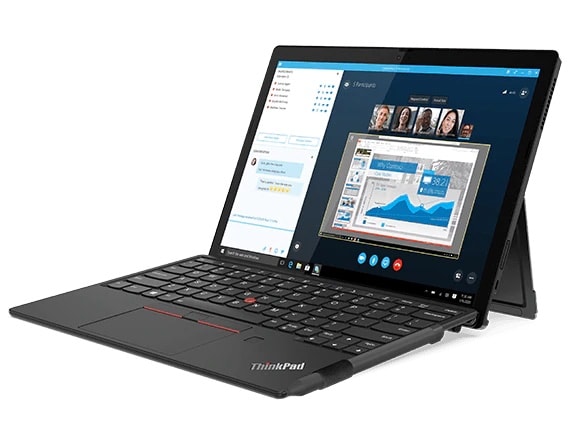 add_circle
powerful processor
add_circle
solid build quality
add_circle
tactile keyboard
add_circle
long-lasting battery life
remove_circle
Thick bezels
remove_circle
limited ports
Why It's Our Top Pick:
"Here's a serious contender that rivals the Microsoft Surface Pro 7 series. It has a winning combination of a lightweight design, excellent processing power and a solid keyboard, all packaged into a 2-in-1 hybrid machine"
Features:
The Lenovo ThinkPad X12 Detachable is designed with convenience in mind, where you can detach the screen from its keyboard deck and use it as a tablet. And if you prefer a laptop mode, you can attach it back into place.
Its entry specs includes running on the latest 11th-gen Intel i3 processor with 8GB of RAM and 256GB SSD storage. It has a 12.3" FHD+ display with an IPS panel and can reach a brightness level of 400 nits maximum. Other highlights include 8MP rear & 5MP front-facing cameras and dual microphones.
Although this review is based on the entry-level configuration, you can spend more to customise the Lenovo ThinkPad X12 Detachable. Among them includes upgrading the processor to i7 and/or SSD storage up to 1TB.
Performance:
The Lenovo ThinkPad X12 Detachable garnered praises for its classy, yet sturdy build quality made from magnesium alloy. Its display looks great, even though its thick bezels a re a turn-off. Typing with the keyboard, in the meantime, feels tactile and comfortable.
This 2-in-1 hybrid also performs well when it comes to multitasking, say opening multiple Chrome tabs at once while running the Microsoft Word software. It has a solid battery life too, which can last around 9-11 hours on a single charge.
---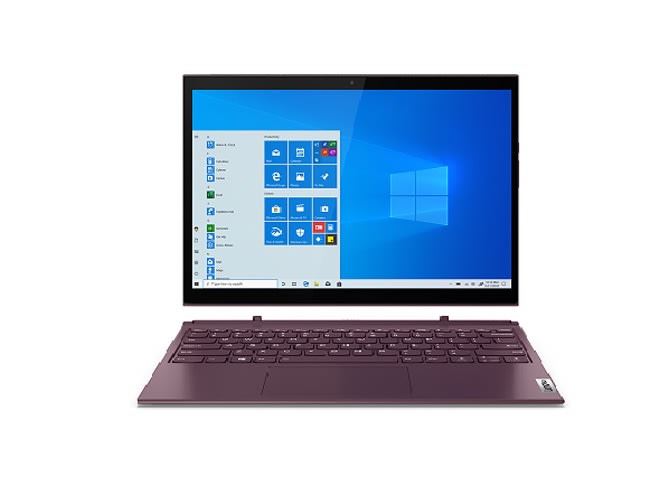 add_circle
Solid build quality
add_circle
vibrant & bright display
add_circle
responsive keyboard & touchpad
add_circle
pen is included
add_circle
good battery life
remove_circle
Mediocre built-in stereo speakers
The Lenovo Yoga Duet 7 combines both flexibility and productivity in the form of a 2-in-1 convertible, as you can use it as a laptop or a tablet. And yes, it comes with a Lenovo Digital Pen too.
Features:
The Lenovo Yoga Duet 7 runs on the latest 11th-gen Intel i5 processor with 8GB of RAM and 512GB SSD storage. This 2-in-1 convertible features a 13" WQHD display with an IPS panel and a 10-point multi-touch screen. The latter comes in handy for stylus purposes, where users can expect a pen-like pressure sensitivity at 4,096 levels.
Performance:
Most reviews agreed that the Lenovo Yoga Duet 7 boasts a sturdy build quality, thanks to its magnesium alloy body. The overall design, particularly if you pick the Slate Grey colour, looks premium. It sports a great display too and has an optimal brightness level of up to 450 nits, making it ideal even for outdoor uses.
As expected from Lenovo, the keyboard feels good and satisfying to the touch while its decent-sized touchpad registered well upon every click and finger gesture. For the Lenovo Digital Pen, it is a decent stylus for drawing or writing notes but don't expect this to be on the same level as the likes of Apple Pencil.
The Lenovo Yoga Duet 7's overall processing power is good enough for daily multitasking, namely extensive web browsing and streaming high-res videos.On its battery life, it can last up to 6-9 hours, depending on your usage.
---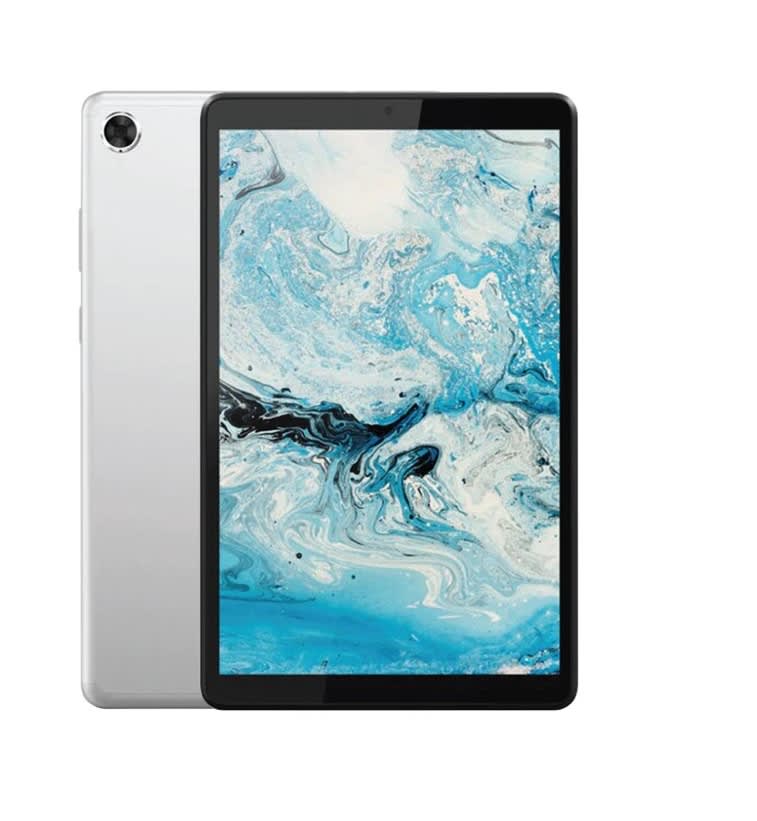 add_circle
Lightweight design
add_circle
better-than-expected build quality
add_circle
solid battery life
remove_circle
Not suitable for multitasking
remove_circle
not suitable for highly demanding tasks
If there's one budget-friendly Lenovo tablet that you can get for your school and personal uses, you might want to check out the Lenovo Tab M8.
Features:
The Lenovo Tab M8 sports an 8" HD IPS display and runs on an entry-level MediaTek Helio A22 processor with 2GB of RAM and 32GB's worth of internal storage.
Even if you are running out of space, there's a microSD slot that allows you to expand it up to 128GB. The tablet has a dual-camera setup including a 5MP rear and 2MP front-facing shooter.
Performance:
Despite its cheap price tag, most users praised the tablet's good build quality while its lightweight design makes it convenient enough for those who are constantly on the go. The display, however, is average with washed-out colours while the brightness level is only able to max out around 345 nits.
The Lenovo Tab M8 doesn't score very high when comes to its overall performance, that is if you are planning to use it for heavy multitasking. Battery life, on the other hand, is what the Lenovo Tab M8 excels the most, clocking around 14-16 hours at 50%+ brightness.
---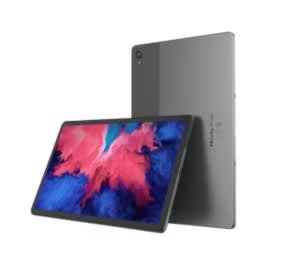 add_circle
Slim & lightweight design
add_circle
vivid OLED display
add_circle
powerful chipset
add_circle
durable battery life
remove_circle
Average cameras
Can't afford an iPad? Here's a lower-priced alternative - the Lenovo Xiaoxin Pad Pro, which operates on a flagship Snapdragon 870 chipset. It is also the same chipset used in many gaming phones, namely the Black Shark 4 and Poco F3.
Features:
The Lenovo Xiaoxin Pad Pro features an 11.5" OLED display with a 90Hz refresh rate. It comes with 6GB of RAM and 128GB built-in storage but you can expand it up to 1TB using the microSD slot.
The tablet has four built-in JBL stereo speakers, which also supports Dolby Atmos. Finally, it comes equipped with two cameras - one on the front at 8MP + 8MP IR ToF sensor and another one from the back at a 13MP + 5MP.
Performances:
Based on most reviews, the Lenovo Xiaoxin Pad Pro's lightweight design at 486g and 5.8 mm thickness makes it such a travel-friendly device. It boasts a fantastic OLED display, with images looking sharp and vivid. The tablet's high-end Snapdragon 870 chipset also performs well enough with no noticeable lag.
In the mean time, its built-in JBL stereo speakers sound great no matter if you are playing games or streaming your favourite movies. Battery life can last around 5-6 hours if you are a heavy user but that can stretch up to 8-10 hours over normal usage. Camera performances, however, are on the mediocre levels.
---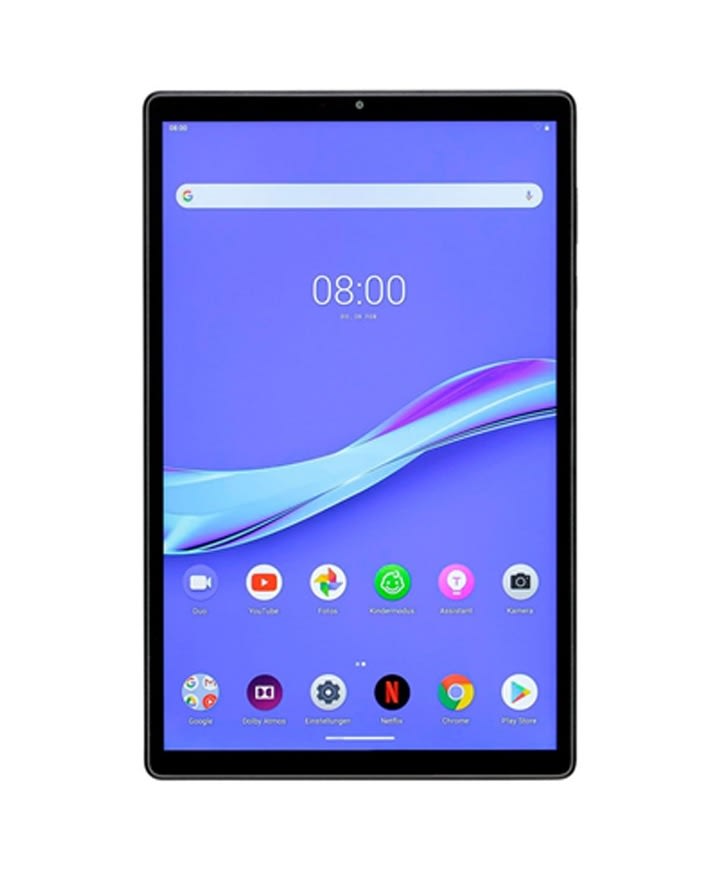 add_circle
Slim & travel-friendly design
add_circle
solid build quality
add_circle
vibrant display
add_circle
decent battery life
remove_circle
Mediocre camera quality
Here's a mid-range Lenovo tablet that costs below the RM 1,000 price range, and is complete with a full metal body design in a premium-looking Iron Grey colour chassis.
Features:
The Lenovo Tab M10 features a large 10.3" FHD display with an IPS panel and runs on a mid-range MediaTek Helio P22T chipset. You'll get 4GB of RAM and 64GB internal storage but you can extend it up to 256GB using the microSD card slot. The tablet also includes a nano-SIM card slot for mobile usage.
Moving on to the cameras, the tablet comes equipped with an 8MP rear and 5MP front-facing shooter.
Performances:
Most users who bought the Lenovo Tab M10 praised its overall thin and lightweight design. It's easy to carry around and seems durable with its all-metal body feeling premium and solid. The display looks bright and has around 82% screen-to-body ratio, making it ideal for media consumption and productivity purposes.
This tablet can handle general multitasking with the battery offering sufficient juice for around 6-8 hours, depending on your usage. Camera performances are lacklustre regardless of front or rear, often resulting in either muted or washed-out colours.
---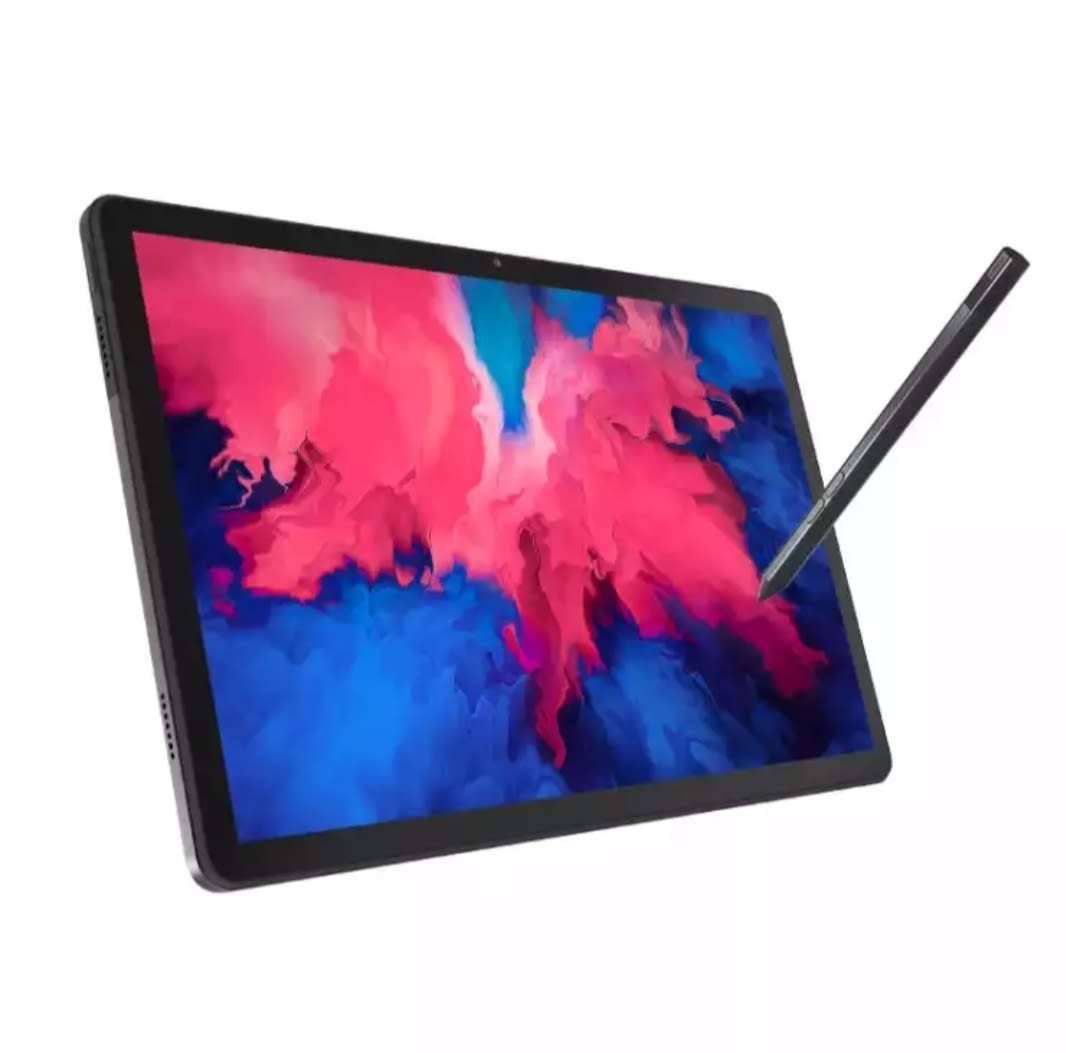 add_circle
Lightweight design
add_circle
Solid build quality
add_circle
Adequate for general multitasking
add_circle
Bright display
add_circle
Long-lasting battery life
add_circle
Powerful Dolby Atmos speakers
remove_circle
Subpar camera performances;
remove_circle
Not ideal for highly demanding games
Available in WiFi and LTE versions, the Lenovo Tab P11 comes equipped with a mid-range Snapdragon 662 chipset to offer you adequate multitasking on-the-go.
Features:
This tablet includes 6GB of RAM and 128GB internal storage along with an 11" LCD display at 2000 x 1200 resolution. It weighs 490g with a thickness of 7.5 mm, which shouldn't be annoying to carry around. There's also two cameras on the front and back, whereby the former is an 8MP selfie shooter and the latter is a 13MP rear shooter.
Performance:
From most reviewers' points of view, the Lenovo Tab P11 boasts a solid build quality and feels good to hold, partially in thanks to its relatively lightweight design. The display looks sharp and bright. This is accompanied by the overall 85% screen-to-body ratio which makes it pleasant for entertainment and working purposes.
The tablet's processing power performs well if you stick to general multitasking such as web browsing and streaming YouTube videos. You can also play most games on the Lenovo Tab P11 but you'll have to make do with low graphics settings, particularly for the demanding titles.
Both front and rear camera performances are average, complete with dull colours and doesn't do very well in low-light conditions. Battery life is great though, as it can last around 7 hours minimum. Finally, the four built-in Dolby Atmos speakers produce robust surround sound.
---
---
Is Lenovo a good brand for a tablet?
Even if you aren't a tech enthusiasts, this popular brand from China doesn't really need an introduction, given its longstanding presence for over 35 years of history.
They are famous as a laptop manufacturer, particularly for business . But not too long ago, the brand has become popular for its diverse range of tablets targeted for every budget. Just like their laptops, Lenovo tablets combine great value and performance no matter you are looking to have one for your personal or business needs.
Some customers prefer Lenovo tablets due to their reasonable price range, overall build quality and longer battery life. However, some others dislike Lenovo because of its bad customer service. Of course, no brand is ever perfect and sometimes, there are certain compromises we have to give and take.
Related articles: