Expert In This Title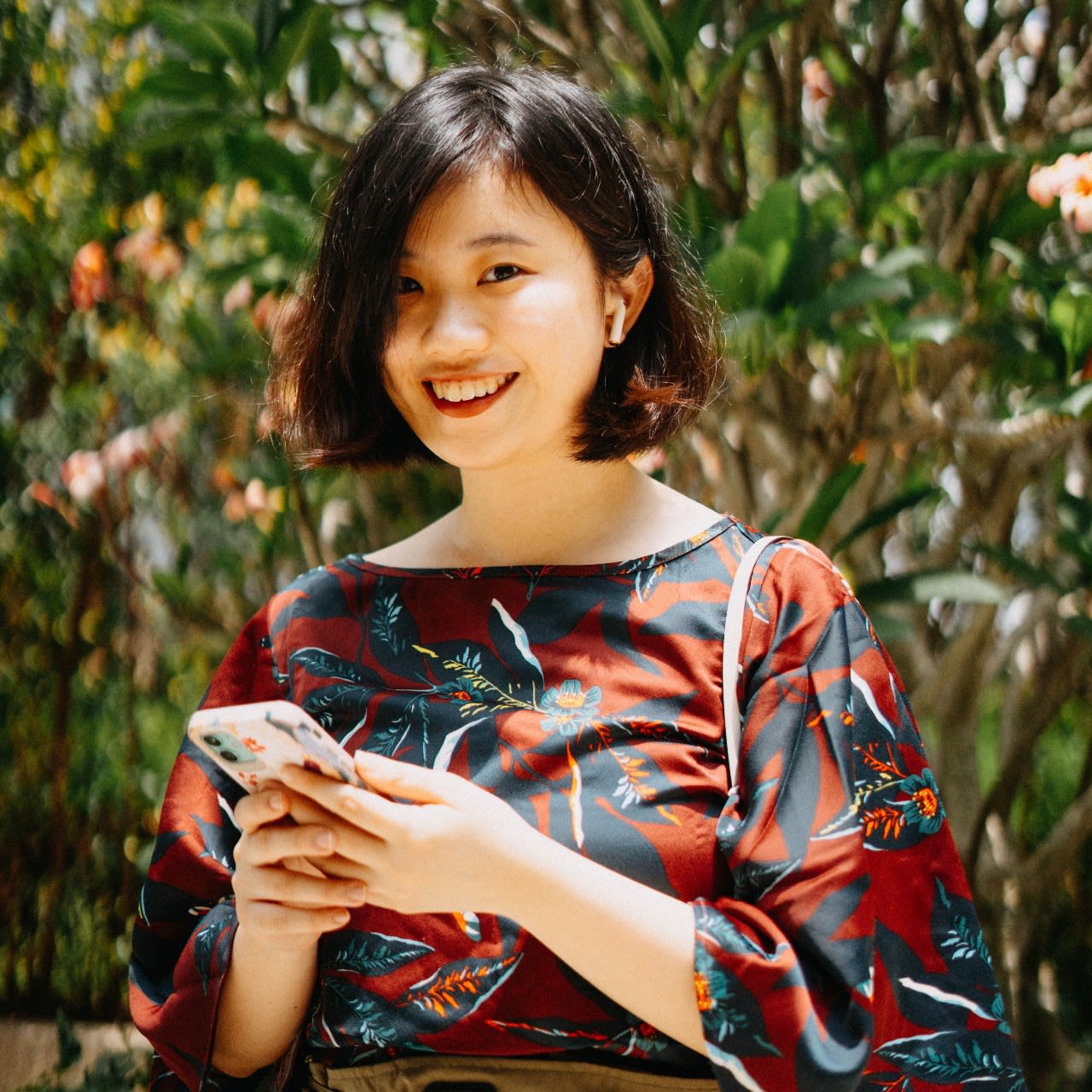 Visual Designer, Illustrator
Yi Qing Gan
Yi Qing is a Malaysia-based illustrator/designer from sunny Malaysia. She believes a good story is the road map to good design across digital and print platforms. With her expertise in digital illustrations, she inspires to elevate one's brand experience with her whimsical strokes.
"Tablets are indeed an amazing investment. Not only are they handy for graphic and motion designers, but it also helps everyone works smoother and better. Besides, it allows you to sketch your ideas and present them to your clients professionally. What more could an artist ask for?" - Yi Qing
The main purpose of a digital drawing tablet is to give users a higher degree of control especially in technical drawing. It enables more natural movements in comparison to a mouse, allowing the user to draw as if using a real pen or paintbrush.
The greatest inherent difference between a digital drawing tablet and mouse is that the former features comprehensive tracking which means each point on the tablet will correspond to a specific aspect of the screen; electronic mice, on the other hand, utilise relative monitoring.
In spite of its main usage, artists have found other exciting uses for digital drawing pads such as the game OSU where the complete tracking adds a higher level of accuracy to the gameplay.
Regardless of what you intend to use it for, we have listed down the best digital drawing tablets in Malaysia today.
---
Table of Contents
---
7 Best Drawing Tablets in Malaysia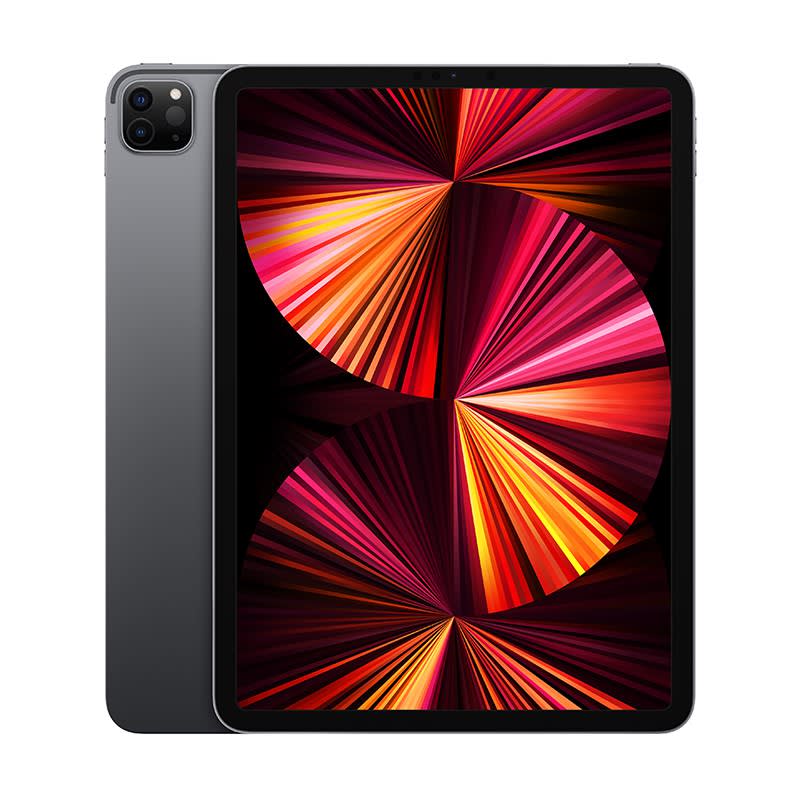 Check Apple iPad Pro 11-inch WiFi (2021, 3rd generation) price below:
add_circle
Powerful yet power-efficient
add_circle
Super-fast connection with Wi-Fi 6
add_circle
Supports Face ID for secure authentication
remove_circle
Premium price
Why It's Our Top Pick:
"Procreate is an essential artist app for all the creatives out there, and so I think that the Apple pen is undeniably a great investment because of its pen sensitivity. One of the advantages of illustrating with it on an iPad is I can export visuals from Photoshop and amend it with my Mac (laptop)."
Features:
While the iPad Pro isn't your typical drawing tablet, it has made waves for many artists of different backgrounds and methods of application.
Utilising an Apple M1 chipset, this 3rd generation of iPad Pro (iPad Pro 3) has its signature Liquid Retina display with True Tone display within an 11-inch canvas, which is plenty of space to use for drawing. Its adaptive, high refresh-rate ProMotion technology doesn't just allow for a buttery-smooth scrolling experience but is also parallel to the content quality you can create when drawing with the Apple Pencil thanks to its sensitivity.
As the iPad Pro is quite powerful, you can have your iPad Pro 3 offer a laptop-like experience by pairing it with a Magic or Smart Keyboard. For cameras, the iPad Pro 3 features 12MP wide and 10MP ultra-wide shooters.
Performance:
With the Apple iPad Pro 3 boasting a stunning 11-inch display and smooth motion thanks to its high 120Hz refresh rate, you can kick back with some entertainment consumption after a hard day's work. Not forgetting, the performance-driven M1 chipset makes it ideal for daily multitasking. So even if you are done with your illustration work, this makes a great all-in-one device to have.
Not to mention, a star feature of the iPad is definitely its display. That Retina display looks magnificent with great colour reproduction and brightness level. Other aspects you may like are using the camera (which offers decent performance) to take snapshots for your art references, as well as the 10-hour battery life.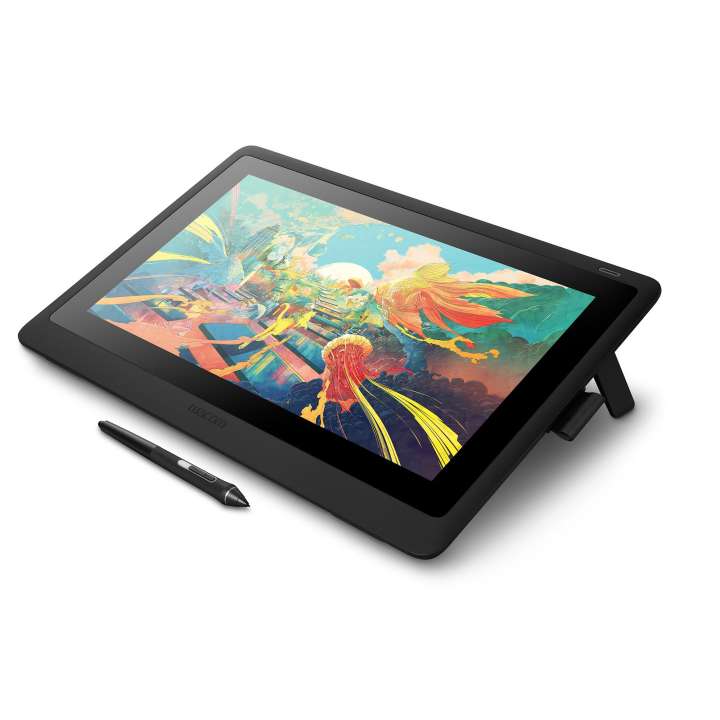 Check Cintiq 16 Drawing Tablet (DTK-1660) price below:
add_circle
The screen comes in handy of exact control of movement
add_circle
Good drawing space size
add_circle
Pen's sensitivity is further boosted with tilt recognition & low-activation force
remove_circle
Must be connected to a computer in order to be used
A good drawing tablet should have good pressure sensitivity, a good size for drawing space, software compatibility with your computer and finally, a good price. So when we think of all of these, we think of the Cintiq 16 Drawing Tablet. 
Features:
This model comes with a stylus that has a pressure sensitivity of 8,192 levels. That is also supported by the fact that the stylus requires low activation force and even has a tilt recognition. This means writing and drawing with feathery details you can achieve from using a pencil is possible.
Moreover, you'll never need to charge the pen as it is designed with EMR (Electro Magnetic Resonance) technology which gets power from the Wacom Cintiq. Talk about cool technology in this day of age!
This 16 inches tablet has many highlights to offer an ergonomic experience such as support for a 1920 x 1080 full HD display, a pair of foldable legs to adjust the tablet's angle, and side rubber grips for a comfortable hold.
Performance:
The Cintiq 16 is not cheap by all means, but it is touted as one of the best-valued tablets due to its large screen, technological features and high-pressure sensitivity. In fact, our expert thinks that this is a great pick for any budding commercial illustrator or for anyone who is constantly working on big projects.
If you are the kind of user who doesn't want to waste time buying new tablets in the next couple of years, the Cintiq 16 is your best bet at balancing value, quality and performance.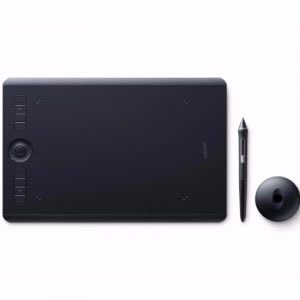 Check Wacom Intuos Pro Medium PTH660 Tablet price below:
add_circle
Medium & Large bundle comes with a couple of styluses
add_circle
Good pressure sensitivity level
Wacom Intuos professional line of drawing tablets have extra features beyond their entry-level Bamboo line but lack the screen of the higher end Cintiq line. Still, the lack of a screen allows for a drawing tablet that's just as good at a more affordable price.
Features:
The added functions, features, responsiveness and sensitivity make this device a great option for budget-conscious professionals, and this Pro Medium is a mid-range product that's stable. It's compatible with Mac and Windows OS and can be easily connected via USB or Bluetooth.
Also, the patented Wacom Pro Pen 2 in combination with the customizable Express Keys and Touch Ring allows creativity on a level above other devices in the market. Not forgetting, the Pro Pen 2 stylus has a good pressure sensitivity of 8,192 levels.
Performance:
We suggest the medium version as it comes with a Pro Pen 2 and a Wacom Finetip pen (which also has 8,192 pressure sensitivity levels). Moreover, there's a built-in paper clip for artists to easily transition from working on a paper to going digital on-screen.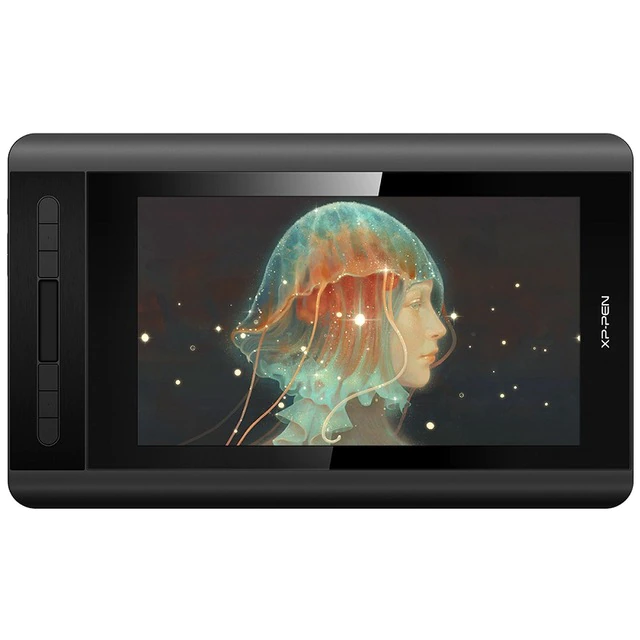 Check XP-PEN Artist 12 Graphics Drawing Tablet price below:
add_circle
Many useful shortcut keys
add_circle
Straightforward to use
Interested in bringing your drawings on paper to your computer? Realise your full potential when you switch to a proper tablet like the XP-PEN Artist 12 Graphics Drawing Tablet.
Features:
With an 11.6-inch display area that supports a 1920x1080 HD display resolution, its screen is an IPS display for easy viewing and adjusting details to your drawings. 
Aside from nifty features like its 6 handy shortcut keys at the side, its stylus - the XP-Pen P06 passive pen is designed to deliver a performance that rivals the traditional pencil-like feel. Not to mention, it has got 8,192 levels of pressure sensitivity too.
Features:
Because the XP-PEN Artist 12 is a plug-and-play device with straightforward usage, it's a great device to pick up for any art enthusiasts that are interested in doing more digital art. As it supports the latest Mac and Windows OS, anyone can pick up this great device and start using it easily!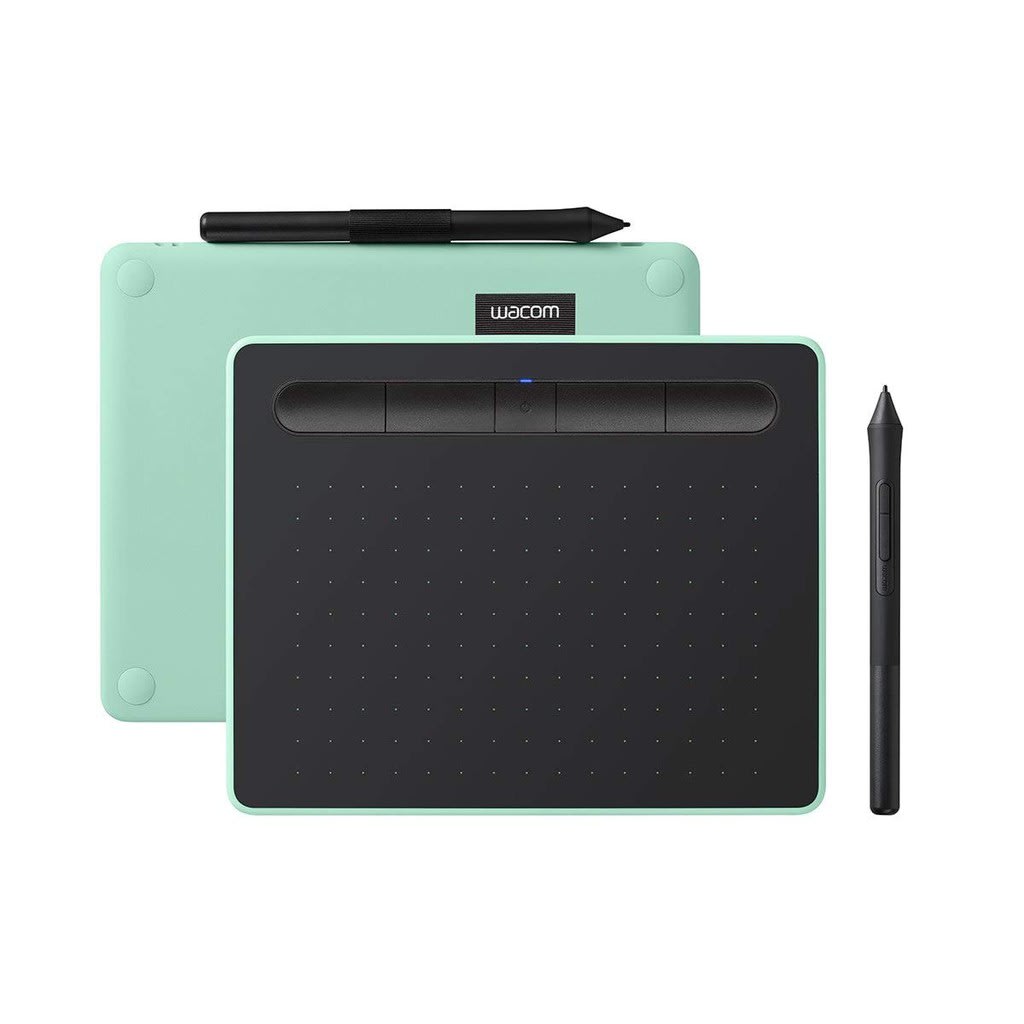 Check Wacom Intuos S Bluetooth price below:
add_circle
Great level of pressure sensitivity
add_circle
Amazing value (price to performance ratio)
add_circle
Good number of shortcut keys
Budget can be a mental block for most budding artists. Luckily, there are several budget-friendly options for you to pick from. One such pretty looking drawing tablet that packs a bunch is the Wacom Intuos S Bluetooth which ensures that you do not suffer in producing great work with it.
Features:
The Wacom Intuos S Bluetooth is an entry model to Wacom's line of pressure-sensitive controlled models. Having two models with different active area sizes - 6 or 10 inches, they work in tandem with its cordless, battery-free pen that's optimised with 4,096 levels of pressure sensitivity. That number of levels is said to allow for an easier time in creating smaller, darker strokes, which is great for brushstrokes.
Speaking of battery-free, the cordless tablet itself is able to last 14-15 hours per charge.
Looking sleek with a black matte finish, this tablet is easy to store and place around on your workspace without looking too obtrusive. There are four rubber pads below to help ensure stability when you work on your designs.
For customisation, there are four Express Keys on the side of the table which allow you to quickly access keyboard shortcuts such as changing the mouse click type, scrolling or zooming and likewise.
Performance:
This model is great for illustration, photo editing and design work. Recommended by our guest expert, they've found this adorable tablet to be ample for their work on commercial work. That's all thanks to its portability, Bluetooth connectivity as well as the pen's sensitivity. It's a tablet that's great for beginners who have budget concerns too.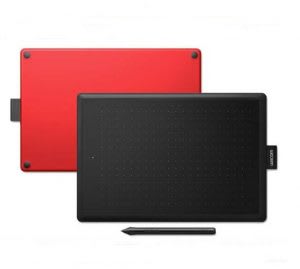 Check Wacom One Bamboo Pen Tablet CTL-472 price below:
add_circle
Great premium feel that's the same as the higher-end models
add_circle
Battery-free pen
To this day, one of the most popular digital drawing tablets on the market is still the Wacom One (Bamboo) due to its high quality and long list of features. It's quite affordable too, making it a good pick for teachers who wants to keep online learning simple.
Features:
The winning aspects of the tablet include high compatibility, dual-orientation mode (for both left or right-handers), high resolution (2540LPI) support and an adequate sized active area if you pick the larger one (8.5" x 5.3").
Additionally, the pen has a satisfactory 2,048 levels of pressure sensitivity and is battery-free.
Performance:
As a bonus, the set also comes with an extra 30 free Pen Nibs. These factors taken together make the Wacom One Bamboo a definite winner for both PC and Mac users alike.
In terms of how the drawing and writing sensation feels on this Wacom model, users have shared that it's scratch-resistant and has a balanced texture feeling.
Check Samsung Galaxy Tab S7 WiFi (T870) price below:
add_circle
Vibrant & bright display
add_circle
excellent multitasker
add_circle
durable battery life
add_circle
smooth 120Hz refresh rate
remove_circle
Lacklustre camera performance when comes to low-light conditions.
Prefer drawing on a smart tablet instead? We don't blame you! These devices can do much more than just drawing. And one of the best smart tablets out there happens to be the Samsung Galaxy Tab S7 as it's designed with an impressive display, powerful specs and superb battery life.
Most importantly, it officially comes with an S Pen!
Features:
This tablet is designed with a beautiful 11-inch display that supports a 2560 x 1600 resolution and a 120Hz refresh rate. Plus it operates with a Qualcomm Snapdragon 865 Plus processor, 6GB RAM & has 128GB built-in storage combo. Moreover, it has a microSD slot, allowing you to expand your storage up to 1TB.
Of course, something that all drawing tablets don't have but smart ones do is cameras. The S7 has a trio set of a rear (13MP) ultra-wide (5MP) and front-facing shooter (8MP). Not to mention, it has an amazing 8,000mAh battery capacity.
Performance:
Because of its S Pen support, artists can enjoy almost 0 latency when using the stylus to draw or take down notes. The S Pen also allows you to conduct Air actions to access quick actions and has a built-in magnetic attachment to easily store onto the tablet.
In terms of overall processing power, games and colours will look punchy with superb brightness at around 500 nits. Because of the 120Hz refresh rate, you can enjoy smooth motion, particularly for fast-moving action.
Its high-end Snapdragon 865 Plus processor is no slouch either, being known for its multitasking capabilities with barely any lagging issue even if you open multiple Google Chrome tabs. Battery life is also top-notch as it can last as long as most flagship smartphones with a 12-13 hours battery life.
---
What features should you look for in a drawing tablet?
In our product expert's opinion, Yi Qing; an illustrator and visual designer, good pen sensitivity is the most important feature when it comes to tablets for an artist. This is to get the desirable strokes and outcome on one's final result as it relies heavily on pen sensitivity.
In short, a good pen sensitivity allows creative individuals to express the strokes as if they're painting on a canvas.
Fret not; almost all graphical tablets have a variety of sensitivity levels (some as low as 300, others as high as 8,000). However, some low-end tablets do not.
Yi Qing suggests that if you're thinking about purchasing a graphics tablet, make sure it has a variety of pressure sensitivity settings.
---
Display or non-display drawing tablet?
Display tablets:
Because you don't have to switch back and forth between the tablet and the computer screen, display tablets are typically easier for novices.
You may draw on the display in the same intuitive way as you would with a pencil and paper.
However, they are generally more expensive.
Non-display tablets:
On the other hand, these are a cheaper option. Also known as a general graphics tablet, it needs a USB cable to connect to a computer screen for viewing.
The lines you make on the tablet's surface will appear on the computer screen. And this is a challenging part even for some professionals; it is not ideal for travelling and needs a monitor to work with.
 As a user of both types of tablets, Yi Qing prefers the display tablet more as it gives her a greater sense of control. However, she stresses that it depends on an individual's preference.
---
View this post on Instagram
How to improve your tablet drawing skills?
As a digital illustrator with strong traditional skills, Yi Qing recommends that beginners sharpen their traditional skills first before adapting to digital illustration. But to those who love to give the digital illustration a great start, she suggests everyone pay attention to these three key points to improve and challenge themselves;
1. Transform your doodles into a series of art collections
This could be a fun challenge for intermediate illustrators, designers and artists.
By doing this, you improve your understanding of your style as well as helps recognize your signature and strengths.
Besides, it's always nice to keep track of your progress and keepsake them as your portfolio.
2. Watch tutorials and seek opinions from friends to improve
By watching a step-by-step video, it makes beginners understand the process and techniques of drawing better.
Not only that, this helps to master technical skills by avoiding and limiting those trial and error phases.
Given that and honest opinion from friends around you, you can improve your skill in no time.
3. Hone your fundamentals, and most importantly, have faith and patience
According to Yi Qing, fundamentals are always the most important thing if you plan on starting a career as an artist.
To start with, beginners might want to work on the forms of their drawings, perspective, anatomy, and composition to better their overall results in their work.
Related articles