Yes, moving is scary and tedious. Not only would you require a lot of time on planning, but you also need patience and strength during the entire process. Moving is a painstakingly long process where a lot of work is done to safely transport items from one place to another. The workload is heavy and requires manpower to get the job done.
Transporting belongings may pose a challenge as we may end up damaging our items along the way which is not the desired outcome. Luckily, there are professionals to help you from start to finish.
As long as you've got the right people, the process of moving can be as easy as ABC. From furniture movers to office movers, here is a list of the best movers in KL.  
---
How much does it cost to hire movers and packers?
The cost to hire movers and packers depends on the workload needed to move all of your belongings which means the more items you have, the higher the price. Additionally, don't forget to factor in the travelling distance between your old and new place. Fret not as prices are usually negotiable. 
Local relocation using a 1-tonne lorry with 2 manpower costs about RM270, a 3-tonne lorry with 3 manpower at RM490 and 5-tonne lorry with 3 manpower at RM630. You may consult the professionals by providing details on the scale of the move to decide on the choice for lorry and manpower.
Interstate relocation within Malaysia depends on the type of lorry you may require based on your move. The price for a 1-tonne lorry can range between RM650 to RM1650 depending on the distance travelled while the rate for a 3-tonne lorry would range between RM950 to RM1950. A 5-tonne lorry's rate starts from RM1200 and may cost up to RM2200.
---
5 Best Moving Services in Kuala Lumpur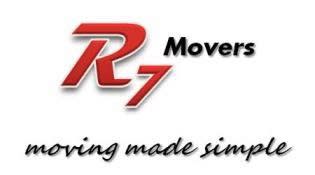 Check R7 Movers price below:
Operating hours: Monday – Friday (9 am – 6 pm)
Email: [email protected]
Address: C-1-25, 8 Avenue Business Centre, Jalan 8/1, Seksyen 8, 46050 Petaling Jaya, Selangor, Malaysia
Contact number: +6 03-7931 7788, +60 12-377 2050
Facebook:

@RSevenMovers

Instagram:

@r7movers
R7 Movers has been in the logistics and relocation industry for over 10 years where they've worked tirelessly to live up to the high standards they have set to achieve the greatest customer satisfaction. Their team of professional movers are friendly, knowledgeable and helpful which has greatly contributed to keeping them at the top of their game.
This Malaysia-based moving company is familiar with transporting fine arts as years of experience has provided them with skills in handling fine art pieces and antiques with utmost care. They offer a multi capacity fleet of trucks enabled with GPS tracking that allows customers to be updated every step of the way.
Corporate services, international relocation, household relocation, warehousing and pet relocation are some of the services they provide at R7 Movers. With clients' satisfaction and safety as the main priorities of R7 Movers, they also provide insurance for damages throughout the relocation process. If you are looking for movers in KL to help you relocate within Peninsular Malaysia, Singapore and the domestic section of East Malaysia, they've got you covered. 
Customer Review
"I had a move organized by them, brilliant experience. The staffs were professional everything went on smooth, no complaints whatsoever. Brilliant modus operandi where everything is taken care off.. amazing folks, easy to deal with and I'm a very happy customer!" – Shahrhyl Sultan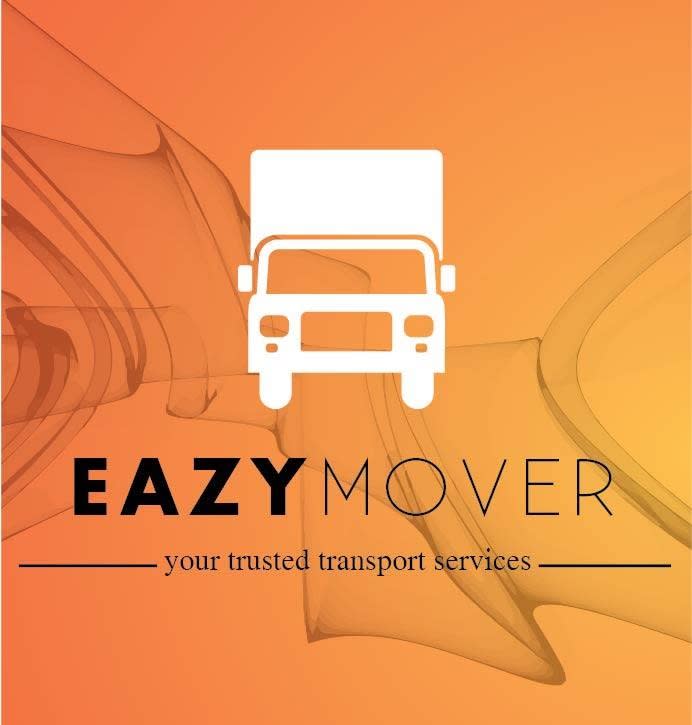 Check EAZY Mover price below:
EAZY Mover houses a team of quality movers and packers in Kuala Lumpur whose foundation of success is their professionalism, meticulous strategy, and reliability. The team utilizes the EAZY Process, an approach developed by their company to meet each client's relocation needs. It is a simple three-step process to Discover, Discuss and Deliver positive outcomes to fit any customer requirements.
At EAZY Mover, customers may find services such as relocation, disposal, packing and transportation. They have a team of experienced commercial movers who are skilled in allowing the client's business to operate smoothly during the process of moving. Moreover, EAZY Movers is well equipped with special tools and equipment ranging from a forklift to customised crafting for industrial fixtures.
This company understands that first-timers are afraid of making the wrong decision due to their inexperience. For instance, customers would face difficulty when choosing the type of lorry for their relocation. Worry not as EAZY Mover provides an informative quotation request form which includes the appropriate usage of 1 tonne, 3 tonnes and 5-tonne lorry. At EAZY Movers, customers make the best decisions worry-free.   
Customer Review
"Professionalism, quality, responsiveness and value. Excellent service. Movers were there ahead of time, friendly and very helpful. They even helped with things that they didn't need to. Amazing experience!" – Teik Seam Khoo

Check Venture Mover price below:
Operating hours: Monday – Sunday (24 hours) 
Email: [email protected]
Address: B-19-9, Vista Mutiara, Off Jalan Kepong, Kepong Baru,52100 Kuala Lumpur Malaysia.
Contact number: +60 19-216 5774
Facebook:

@venturemover.com.my
With humble beginnings in 2007, Venture Movers has strived to become one of the leading professional moving companies in Malaysia who aims to provide satisfaction, the best services and value for money to customers. With continuous customer and team support, they are proud to have grown steadily from providing 1 lorry a decade ago to providing up to 5 lorries today.
Their packers and movers are experienced in providing tip-top house moving services, office furniture moving, relocation moving, and warehouse storage. Customers can also rent a lorry from Venture Mover as they are here to help customers to move as cheaply, smoothly and fast as possible.
Venture Mover puts assurance into action as they offer full insurance coverage to protect household goods from start to finish. For one, all their vehicles are equipped with nationwide tracking to give their clients peace of mind. Additionally, their warehouse facilities are operational 24/7 with 365 days security system supervised by trained security agents. 
Customer Review
"Punctual and reliable. Great service and helpful. They provide a one-stop solution including wrapping" – Tan Yew Hoe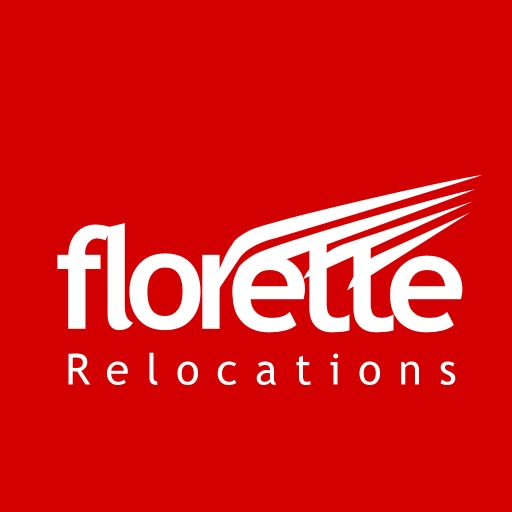 Check Florette price below:
Operating hours: Monday – Saturday (9 am – 6 pm)
Email: [email protected]
Address: Florette Relocations Level 35-02 (East Wing), Q Sentral 2A, Jalan Stesen Sentral 2, KL Sentral Kuala Lumpur 50470, MALAYSIA
Contact number: +6 03-2731 9207, +60 12-461 0090
Facebook:

@floretterelocations
Next up on the list of moving companies is Florette, a trusted and successful international moving company. This Malaysian based company was born when the founder realised the increasing demand for international relocation services in Malaysia. Florette distinguishes itself as a leader in the industry by creating value with its top-notch quality service and care.
Their services range from origin service to destinations service, which includes domestic and international removal, assignments from expatriate's families, and transferees to individuals on the move. Moreover, they have professional ties with business migration and warehouse and freight forwarding.
Aside from international relocation services, they can also help customers move within Malaysia. Florette provides corporate relocations services where they focus on minimizing office disruption to preserve employees' productivity during the move. Other moving services include domestic move, office relocation, inbound services, pet handling and storage and warehousing. To top it off, Florette offers comprehensive insurance where you can relocate worry-free.
Customer review
"I moved my household items from Malaysia to India. Initially, I was not very sure on what service to select. Finally, I came to know about Florette Relocations. At first, I was confused and scared if I've selected a good service or not, however, the way Anoop's team handled everything is commendable. The whole team came to my place to pack everything. Some items were left which were sent to their location directly and everything reached India safely and on time. I want to thank Anoop and his team for their professional behaviour and would use their service again in future if required" – Aditya Gupta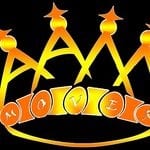 Check AAM Movers price below:
Operating hours: Monday – Saturday (24 hours), Sunday (9:00 am – 8:30 pm)
Email: [email protected]
Address: 112, Jalan Perkasa, Pandan Indah, Kuala Lumpur, Selangor
Contact number: +60 14-2326718
Instagram:

@aam.movers
Considered as one of the leading moving companies in Malaysia, AAM MOVERS has been working in this field since 2004 and strives to produce the best quality services around. AAM MOVERS is dedicated to providing a personalised relocation system resulting in a tailor-made service plan according to the customer's preference.
They aim to provide professional services without the worry of breaking the bank as they prioritise hassle-free and reasonably priced services like domestic, office and warehouse moving. Packaging services are also excellent as they use high-quality sturdy boxes at low rates. Furniture moving is provided as well, with dismantling and set up available upon request.
AAM MOVERS covers both local and outstation relocation services. However, if customers do not require manpower services, they can opt for just lorry rental instead. Furthermore, lorry rental is a budget-friendly option for those who do not require much heavy lifting during their move.  
Customer Review
"They do a quick job, Tq." – Ameirul Mat
Related articles: