Expert In This Title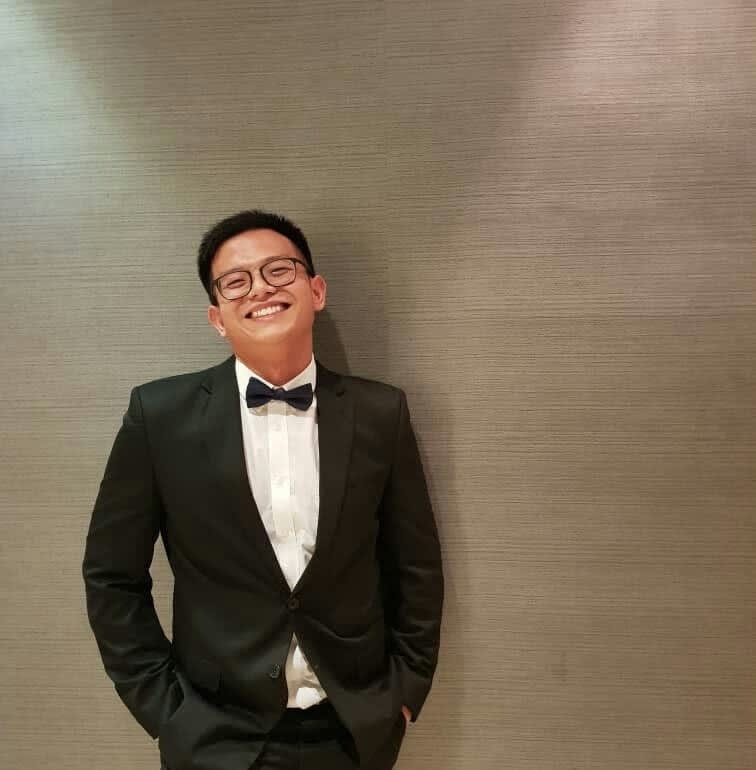 Automotive Engineer
Soo Zi Jie
Thanks to his career in one of the largest automotive companies around, Soo Zi Jie knows what makes a tyre good for Malaysian terrains which are commonly met with rain and mud. He believes that they are the utmost protection for you when you're on the road.
"While most of us will check the gas and indicators, we tend to overlook the state of our vehicle tyres, which plays a big role in transporting you safely between destinations. The Malaysian weather can be unpredictable, so it's important to know that your tyre can withstand the conditions of your local terrain setting. We are blessed with well-maintained roads. But it's up to the owner's initiation to look after their entire vehicle as a safety measure, and that includes the tyres." - Zi Jie
Tyres are important for many reasons, including safe driving and even, better fuel economy. Choosing the right set of tyres is important, especially if you travel long distances, to ensure a smooth and safe journey on the road. With a wide range of options in the market, you're probably wondering which is the best tyre brand.
Our list consists of a variety of high-performance tyres from brands such as Michelin, Continental, and Goodyear. Scroll on to shop the best tyres in Malaysia for a smooth driving performance
---
Top 12 Tyres in Malaysia
Top 4 Comfort Tyres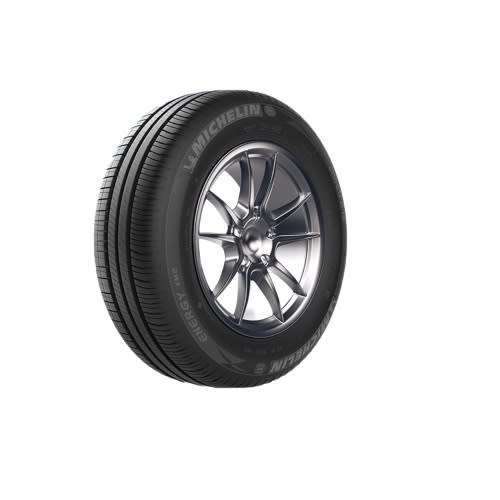 Check Michelin Energy XM2+ price below:
add_circle
Known for durability and longevity
add_circle
Good grip on wet and dry roads
add_circle
Short braking distance on wet roads
Why it's our top pick?
Until and unless all potholes in Malaysia are fixed, you're sure to drive over a pothole now and again. Common on our roads, it can be difficult to avoid even if you notice it in advance. However, with Michelin Energy XM2+ tyres, it need not be too bumpy a ride. 
Overview
The Michelin Energy XM2+ is built for longevity. It is perfect for adjusting to road conditions and can withstand most damage. These tyres utilises resilient carcass technology that adjusts to road conditions and prevents damage, an innovative compound for outstanding longevity. 
Not to mention, its braking performance offers the shortest braking distance of 1.5m on wet roads, providing you with great safety performance throughout its lifespan.
Details
Built to have have great damage resistance

Has the shortest braking distance of 1.5m on wet roads

UTQG wear rating: 420.

Rolling resistance: E
Who is it for?
The Michelin Energy XM2+ is the perfect tyre for you if you are looking for one that will last a long time, or if you are someone who needs to travel far regularly and requires quality tyres.
Regardless of whether it's raining heavily or not, the dry and wet grip braking and cornering abilities of this tyre are certainly impressive. One reviewer went so far as to say that these tyres are life-saving during an accident on the road.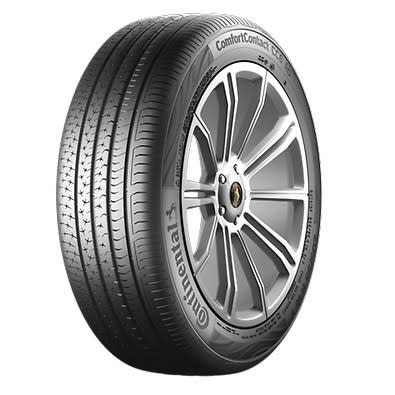 Check Continental Comfort Contact 6 CC6 price below:
add_circle
Quiet and Comfortable
remove_circle
Subpar grip on wet roads
Overview
Ever had to travel somewhere and found that your drive was noisy? Enjoy a peaceful, quiet ride with the Continental Comfort Contact 6 as these tyres boast a great noise-cancelling chamber. 
Continental's Comfort Contact 6 features noise-cancelling chambers on the inner shoulder of the tyre design, which are inspired by the Helmholtz resonator. As airwaves travel in and out of the chamber, any unpleasant noise caused by the road and tyre is essentially wiped out. 
Aside from its "Whisper" element, the CC6 also features a smooth-rolling tread compound that reacts better to the roughness of the road surface, giving you maximum comfort when driving. 
Details
 

Rolling resistance: D (E)
Wet braking: C (D)

UTQG wear rating: 380

Low noise level drives

Comfortable drive
Who is it for?
After a long day, sometimes all we want is a quiet, smooth drive. With the Continental Comfort Contact 6, you can enjoy that and just de-stress with your music. 
The CC6 entirely absorbs road vibrations and potholes, resulting in a quieter ride. It makes for a smooth drive at high speeds of up to 120km/h on highways and performs well over bumps and potholes as it offers good stability and grip. However, while it handles well on wet roads, it's not superb.
Best For:
Perodua Myvi, Perodua Bezza, Perodua Axia, Proton Iriz 1.3 – Size 175/65R14

Proton Saga – Size 185/60R14

Honda City, Honda Jazz, Suzuki Swift 1.4 – Size 175/65R15

Toyota Vios, Toyota Yaris – Size 185/60R15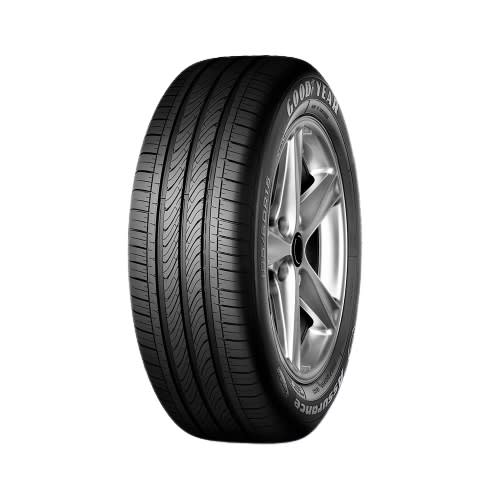 Check Goodyear Assurance TripleMax 2 price below:
add_circle
Good value for money
add_circle
Low noise while driving
add_circle
Excellent Wet Grip
Overview
The Goodyear Assurance TripleMax 2 offers comfort, great performance, and superb braking performance, with its HydroTred technology of a boosted compound composition, adhesive resin, and pattern design which helps in improved braking performance. The pattern also allows for better handling.
Details
HydroTred technology with adhesive resin

Asymmetric Pattern allows for Comfortable Drive

Rolling resistance: D

Wet braking: C

UTQG wear rating: 320
Who is it for?
This tyre is perfect for you if, you need a great performing and quality tyre that will not break the bank. 
Good value for money, the tyre emits low noise while driving on the highway, and the car feels stable most of the time thanks to its good handling performance. Besides, its wet grip is superior, with acceptable hydroplaning resistance. 
Best for:
Perodua Ativa – Size 205/60R16

Proton Iriz – Size 185/55R16

Proton Persona – Size 185/55R16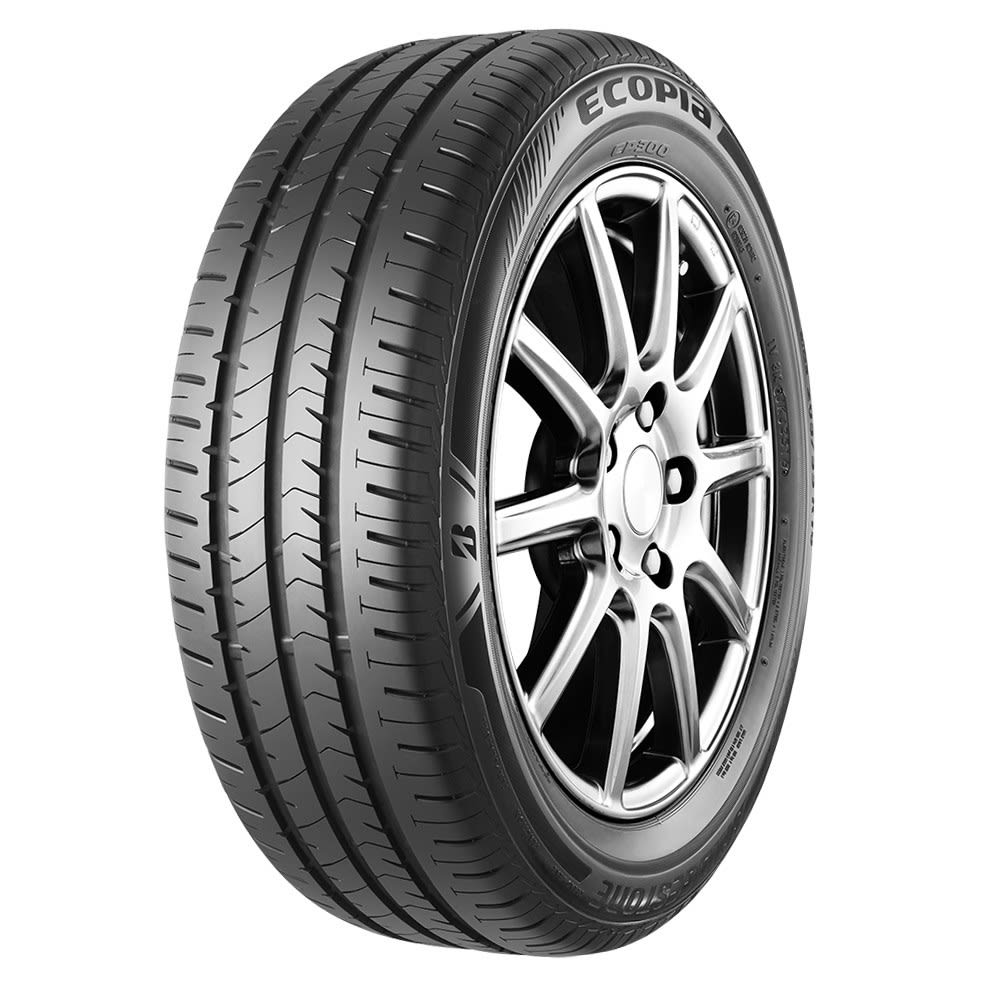 Check Bridgestone Ecopia EP300 price below:
add_circle
Great Handling Performance
add_circle
Excellent Wet Grip
Overview
The EP300 is positioned as a next-generation eco-tyre with low rolling resistance, better wet grip, and an extended lifespan. 
With a Nanopro Tech, the Bridgestone Ecopia EP300 has a large contact area that acts like glue when it comes into contact with water, helping it to cling to the road. It also has a surface with great frictional force, allowing for improved grip.
Best of all, the EP300's low rolling resistance improves fuel efficiency, resulting in greater fuel economy and lower CO² emissions. 
Details
Rolling resistance: D

Wet braking: C

UTQG wear rating: 320.

Improves fuel efficiency

Low rolling resistance
Who is it for?
When driving on the road, expect optimum dry performance from these tyres. Tyre deformation is reduced thanks to the aforementioned tread design. Handling bumps well, you won't find them too noisy either. 
Best for:
Perodua Myvi – Size 175/65R14

Perodua Bezza 1.3 – Size 175/60R15

Perodua Bezza 1.0 – Size 175/65R14

Toyota Innova – Size 205/65R16
Top 4 Touring Tyres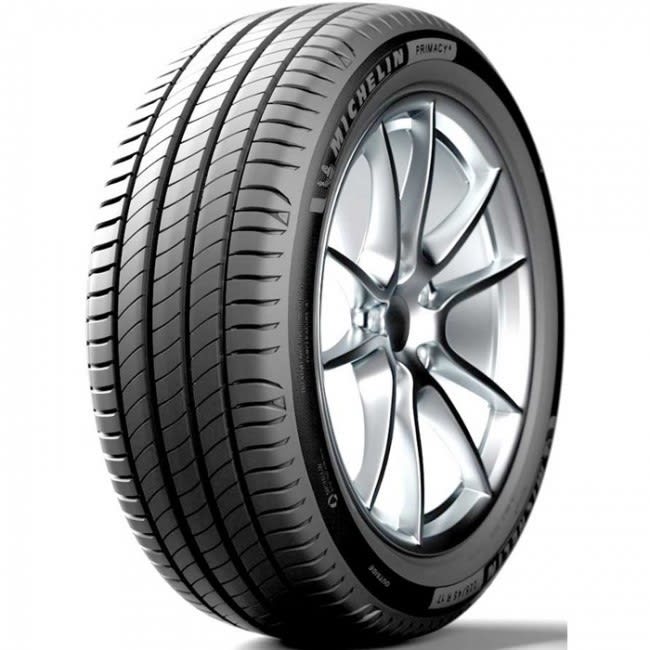 Check Michelin Primacy 4 ST price below:
add_circle
Superb Wet Braking
add_circle
Great durability
add_circle
Innovative tread patterns to reduce noise
Overview
Establishing a new standard of safety, the Michelin Primacy 4 ST will withstand wear and tear and performs well on wet roads. The best feature would be that it still performs at the legal tyre wear indicator of 1.6mm. As a result, these tyres react to the need to perform at a high level while on the road and it allows users to enjoy long-lasting performance. 
Details
Rolling resistance: C

Wet braking: A

UTQG wear rating: 340

High Safety Tyre

Shorter braking Distance
Who is it for?
If you want a pleasant and comfortable drive while not worrying about performance, then the Michelin Primacy 4 ST is your right choice. Featuring a linear steering reaction which lets you drive with great stability. This tyre assures you longevity and high performance while being reasonably priced.  
Best for:
Toyota Corolla Cross – Size 225/50R18

Volkswagen Golf – Size 225/45R17
Continental MC6 vs Michelin Primacy 4st
In a one-on-one comparison between the two most popular touring tires in the APAC market, the Primacy 4st did better in wet braking, wet handling, and aquaplaning, while it was slightly behind on the dry criteria, doing -0.4% in dry handling as compared to the MC6. Both were equal in dry braking.
As for comfort, the MC6 is more comfortable, but the Primacy 4st had less interior noise. The Primacy 4st also comes out superior with a +4.8% in rolling resistance, saving you more fuel in the long run.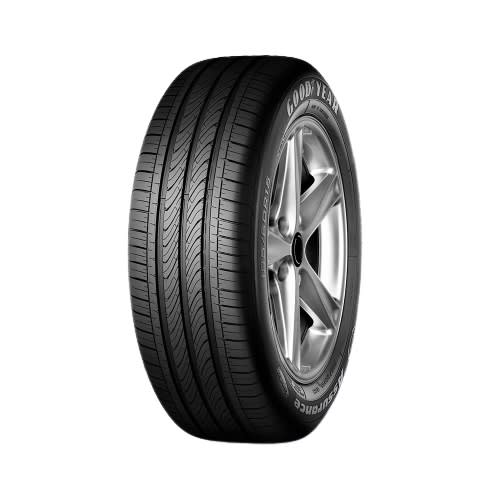 Check Goodyear Asymmetric 5 price below:
add_circle
Excellent Grip in Dry and Wet
add_circle
Great Handling
remove_circle
High Rolling Resistance
Overview
With high aquaplaning resistance and short wet braking, Goodyear's Asymmetric 5 will ensure performance even during forceful braking in wet conditions.
The Asymmetric 5 tyres are made of a highly developed silica compound, which improves grip while keeping full traction on the road. As a result, it offers a shorter braking distance in both wet and dry situations. 
Furthermore, the asymmetric tread pattern of the tyre, combined with the stiff carcass, provides strong grip and control with maximum responsiveness while driving.
Details
Rolling resistance: D

Wet braking: C

UTQG wear rating 240

Comfort Performance

Active Braking Technology
Who is it for?
If you want tyres that will perform well under forceful braking in the harshest wet conditions, check out the Goodyear Asymmetric 5. Though, one user commented that this tyre marks the top balance in the wet and dry road conditions but had a very high rolling resistance. 
Best for:
BMW 530E M Sport – Size 275/35R19

Mercedes-Benz V – Size 245/45R18

Mercedes-Maybach S – Size 275/35R20
Check Continental Max Contact 6 price below:
add_circle
Adaptive grip compound
add_circle
Xtreme-force construction
remove_circle
A bit down braking in wet
Overview
The Continental Max Contract 6 will provide you with excellent traction on the road. What makes this tyre exceptional is the inclusion of a particular adhesive polymer with the MaxContact 6 compound that is specifically intended to meet the driver's extreme high grip requirements. 
A firm Xtreme-Force ply material is also included in this tyre, which helps decrease tyre flexing during intense cornering and at high speeds, delivering optimum control and sporty handling. 
Stabiliser bars, asymmetric rib geometry, longitudinal chamfered edges, and chevron grip elements among others, that cover all four directional forces of the tyre tread, are the ultimate recipe for good mileage and a low noise driving experience.
Details
Rolling resistance: D

Wet braking: A(B)

UTQG wear rating:  340

Stabiliser bars

Chevron Grip Elements
Who is it for?
Looking for a tyre that can provide excellent traction on any road? The Continental Max Contact 6 might be the right fit for you, as it'll give the driver a lot of confidence when it comes to cornering and braking. In essence, you can expect excellent vehicle control when you use this tyre.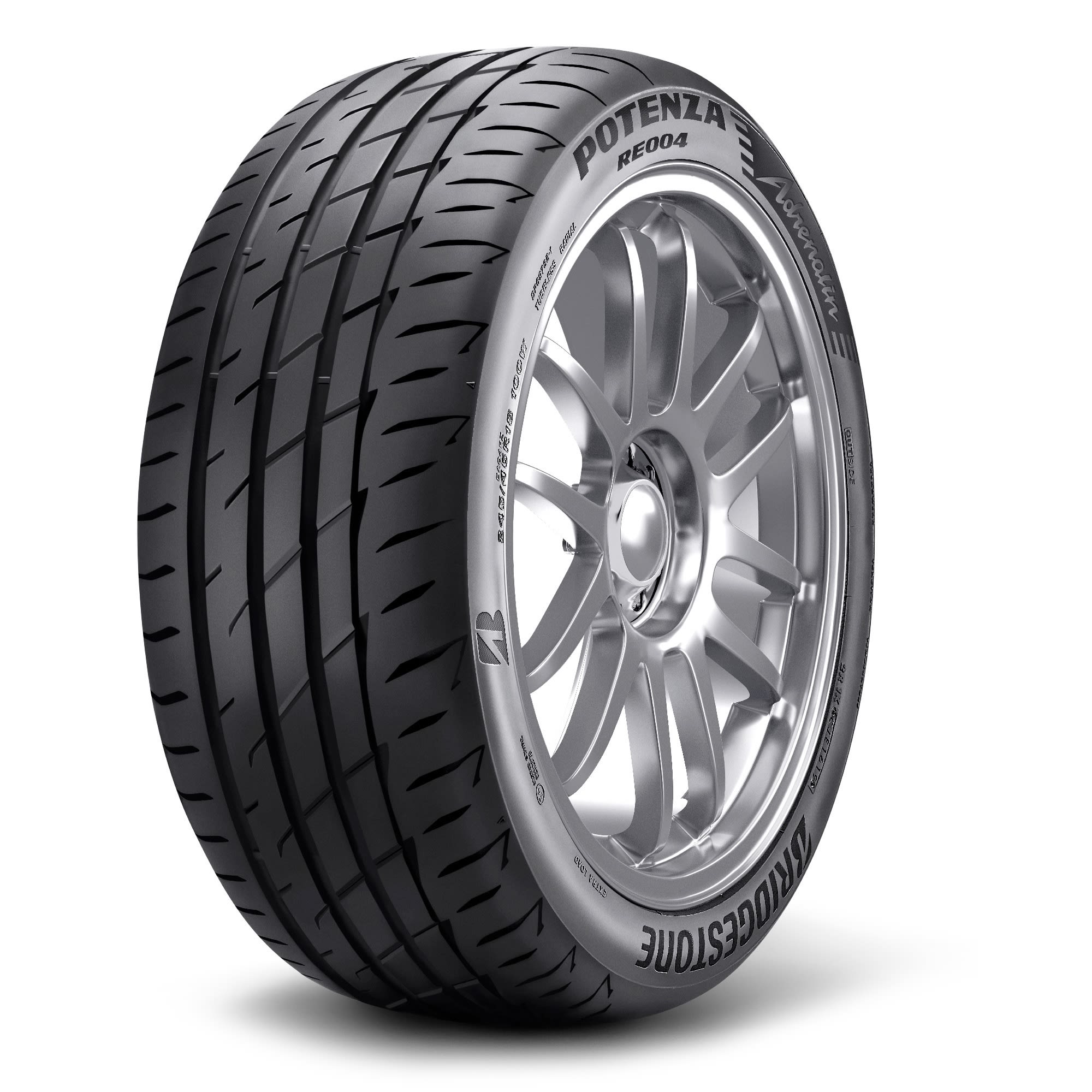 Check Bridgestone Potenza Adrenalin RE004 price below:
add_circle
Provides great control
add_circle
Great performance at any weather
Overview
Described by Bridgestone as a "premium street sports tyre", the Potenza Re004 comes with triple and half grooves. This means you can take corners and brake confidently at high speeds.
What makes the Potenza RE004 great at cornering and braking efficiency is thanks to its stiff connecting blocks that improve tyre sensitivity while limiting excessive movement at high speeds for safety. 
Designed with a new formula, it features an even distribution of silica, which improves wet and dry performance while minimising rolling resistance for enhanced efficiency while driving. 
Details
Rolling resistance: D

Wet braking: C

UTQG wear rating: 220

Wide Inside Rib

Triple & Half Grooves
Who is it for?
The Bridgestone Potenza Adrenalin RE004 gives you great handling and have an instantaneous response when you need to take sharp corners or when driving at high speeds. Interestingly, the RE004 outperforms its predecessor on wet roads while maintaining the same dry experience. Apart from that, it improves fuel economy by roughly 5% per tank on average. 
Best for: 
Ford Fiesta – Size 205/40R17
Top 4 All-Terrain Tyres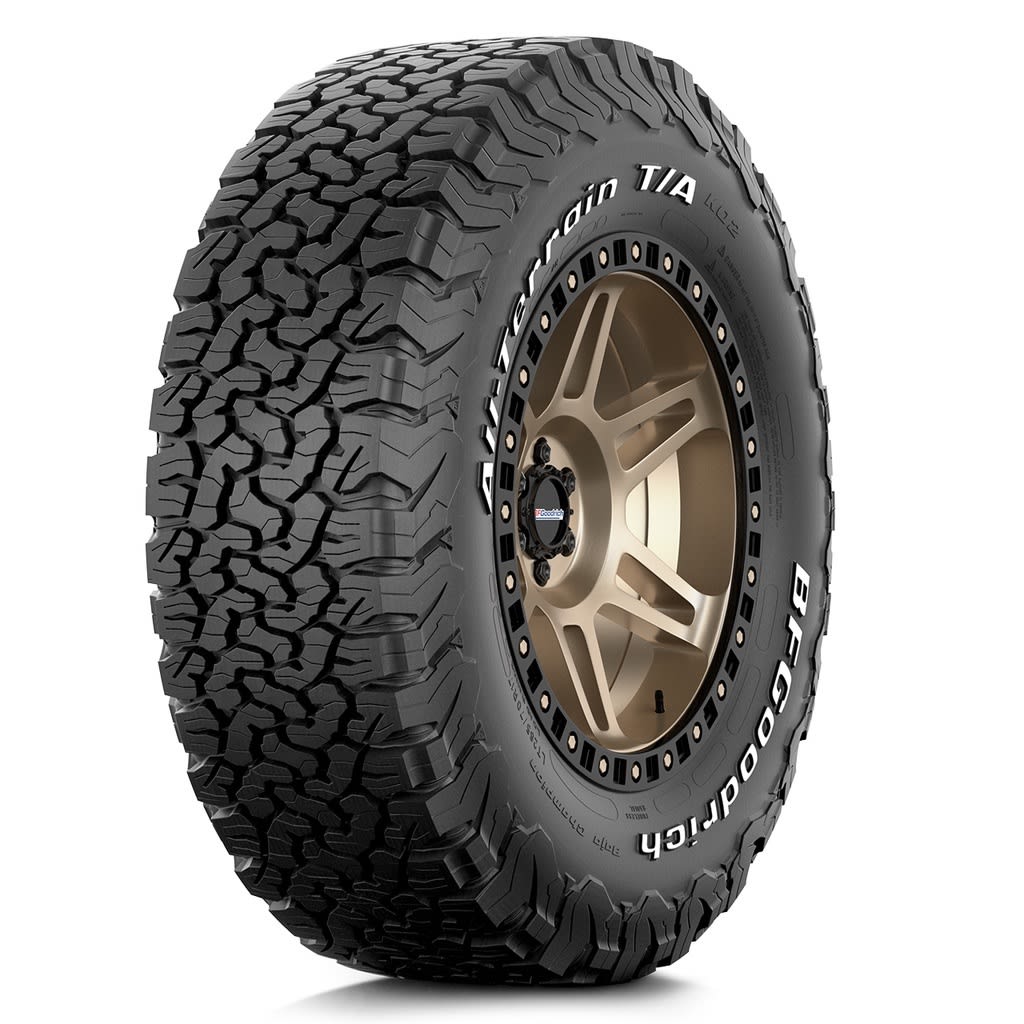 Check BF Goodrich All-Terrain AT KO2 price below:
add_circle
Good off-road performance
add_circle
Tread is tough and durable
Overview
If you drive a 4x4, BF Goodrich is an ideal choice because it is built for on and off-road use on all terrains.
The All-Terrain AT KO2 is BF Goodrich's toughest all-terrain tyre, which offers aggressive traction making it perfect for both on and off-road driving. It has a thick, extended shoulder shield which protects the core with a deflection design that prevents objects from damaging the tyre. 
BFG employs a sidewall rubber compound that is twice as thick and far more durable than that of its predecessors, due to its twin steel belts that are reinforced with nylon and the company's Tri-Grad polyester cord sidewall ply design. 
Best of all, this tyre is well equipped with side biter lugs, which are protruding rubber blocks on the sidewall that enhance traction for driving through the mud as well as increase rock-climbing traction when aired down. 
Details
Rolling resistance: E

Wet braking: B

UTQG wear rating: 300

Aggressive all-terrain traction

Robust sidewall design
Who is it for?
If you have a 4 x 4, then the BFG All-Terain K02 is the best option for you and your vehicle. It has a thick and durable rubber compound that will absorb most impact and protect your vehicle. Moreover, it performs well on both wet and dry roads and is quiet. Although it is not the cheapest on the market, you're getting your money's worth.
Best for:
Ford Ranger Raptor – Size 285/70R17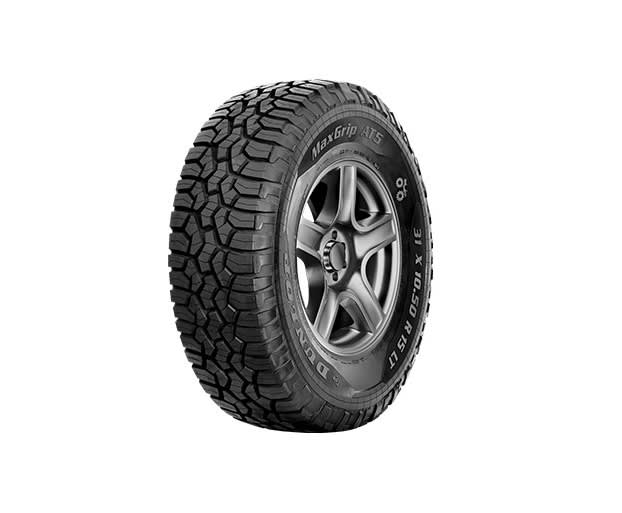 Check Dunlop Max Grip AT5 price below:
add_circle
Higher mileage performance
add_circle
Efficient heat loss and durability
Overview
Offering exceptional mileage while having great performance on and off-road, the Dunlop Max Grip AT5 is designed for smooth rolling and multi-surface traction. It will give you an increased grip on all types of terrain, paired with Sidewall Protection which prevents tyre damage.
Details
Rolling resistance: D

Wet braking: C

UTQG wear rating: 600

Zig-Zag Blade Blocks

Optimised Tread Depth
Who is it for?
The Dunlop Max Grip AT5 is best for SUV and Pickup vehicle owners who need a durable tyre that ensures safety. The Dunlop Max Grip was also created specifically for Malaysian road conditions.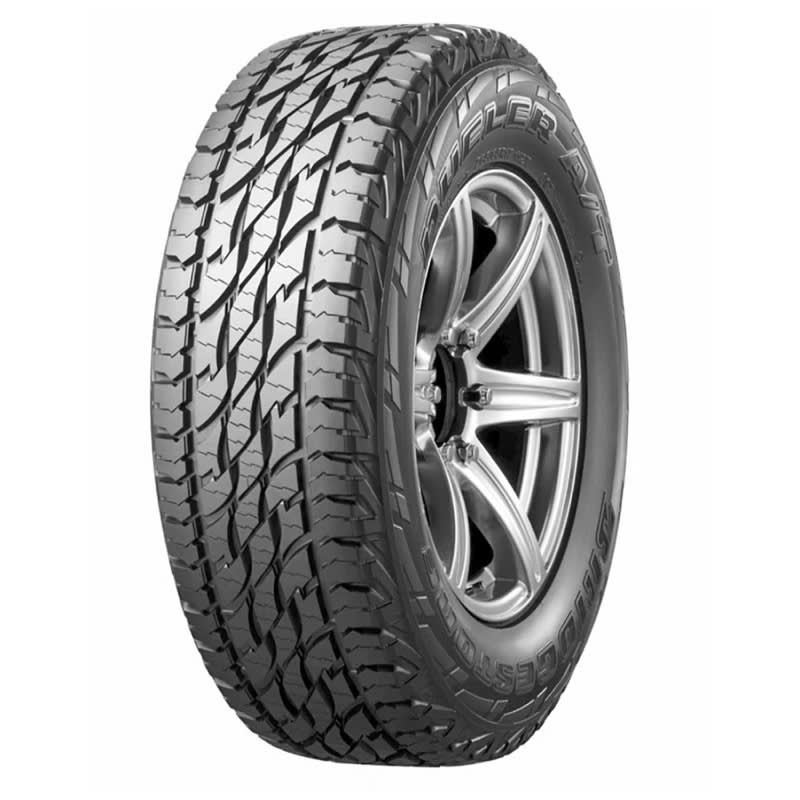 Check Bridgestone Dueler A/T 697 price below:
add_circle
Longer wear life on and off-road
add_circle
Tougher construction for superior puncture resistance
remove_circle
Loses grip at high speeds.
Overview
Built to handle rough conditions, the Dueler A/T 697 is an all-terrain tyre that has a superior wear life, paired with excellent resistance to cutting and chipping. It will give you higher durability while also less noise when driving so you can enjoy the journey.
Details
Rolling resistance: F

Wet braking: E

UTQG wear rating: 460

Withstand the harshest outback conditions.

Excellent Traction & Steering Control
Who is it for?
The Dueler A/T 697 is your best pick if you drive a Toyota, especially for the Toyota Fortuner and Hilux, since these tyres are meant for all-terrain purposes and meant for both wet and dry roads and off-road driving as well.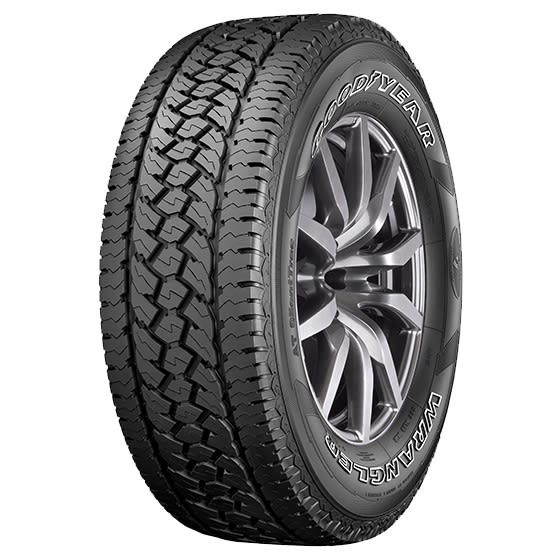 Check Goodyear 265/60R18 Wrangler AT price below:
add_circle
Very good in the wet grip tests
add_circle
Very good on dirt
remove_circle
Low aquaplaning resistance
remove_circle
Average gravel performance
Overview
Equipped with Durawall technology, the Goodyear Wrangler AT lets you experience great off-road durability when driving, thanks to the tyre's tough sidewall and thick gauge. With its built, it should give you greater resistance against punctures while allowing for a quiet and comfortable ride thanks to its thick rubber that absorbs the vibration.
Details
Rolling resistance: E

Wet braking: B

UTQG wear rating: 300

Optimized Cavity Shape

Angled Blocks Design
Who is it for?
For those of you who drive off-road regularly, the Goodyear Wrangler AT is the best choice for you. It ensures you will have a superb, silent tyre performance on wet and dry roads as well as off-road.
Summary of recommendations for common types of cars (sedan, hatchback & 4WD)
Perodua Axia
Michelin Energy XM2+ 

Continental Comfort Contact 6 CC6
Perodua Bezza
Michelin Energy XM2+

Continental Comfort Contact 6 

Bridgestone Ecopia EP300
Perodua Myvi
Michelin Energy XM2+

Continental comfort Contact 6 

Bridgestone Ecopia EP300
Toyota Hilux
Bridgestone Dueler A/T 697

Dunlop Max grip AT5 
---
FAQ:
- What does tyre number mean: How to read tyre sizes?
It is important to know how to read the numbers on tyres to determine their size. There are two ways that you can find out your vehicle's tyre information. If you can't find it in your vehicle manual, the info is clearly stated on the sidewalls of the tyres. 
The size, load-bearing capacity, and speed limit are indicated on the sides by a series of numbers and alphabets. Understanding these codes can assist you in selecting the best set of tyres for your car and driving style.  
Behold the image below: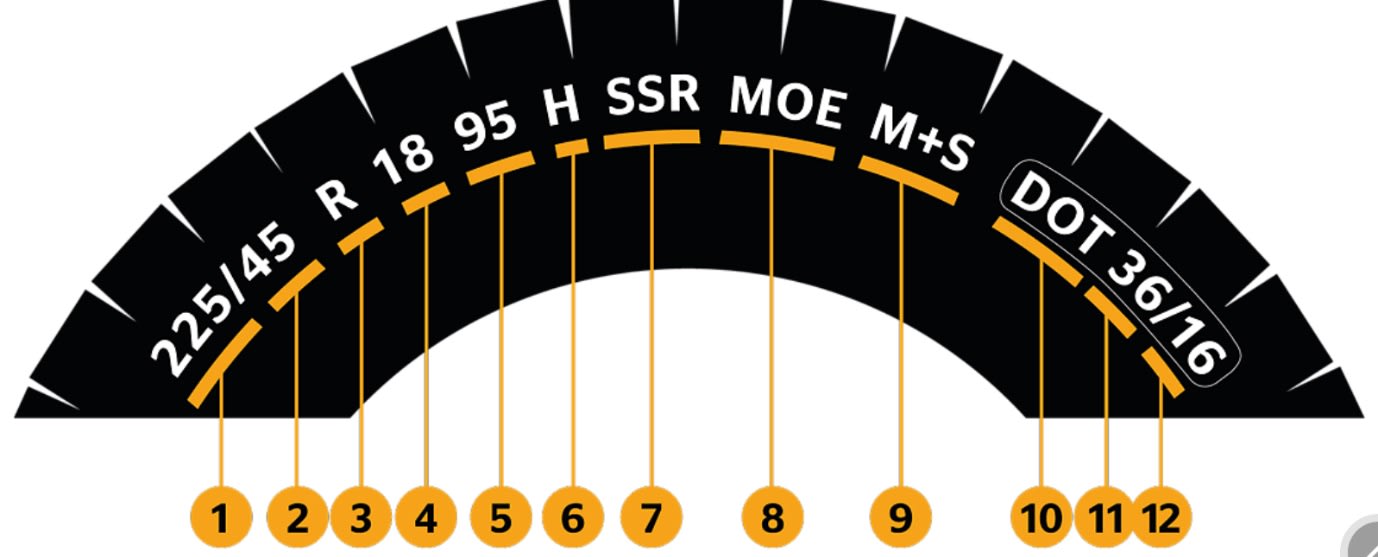 For example, your tyre sidewall markings are 225/45 R 18 95 H. Here's a summary of what each component means:
225 – The width of the tyres in millimetres
45 – Percentage height of the sidewall in relation to the width i.e. aspect ratio
R – Radial construction
18 – Rim diameter in inches
95 – Load index (the maximum load capacity of the tyre)
H – Speed index (the maximum speed of the tyre)
SSR – Self-supporting run-flat; its reinforced walls allow the tyre to be used when there is pressure loss  
MOE – It is a Mercedes Original Equipment tyre with run-flat properties (MOE)
M+S – Mud and snow conditions
DOT - Compliant with Department for Transport vehicle safety standards of the US Department of Transportation
36 – Week of manufacture
2016 – Year of manufacture
---
- How to choose a tyre? 
Usually, the common driver would always go for safety and comfort. "Safety" here would mean wet braking and control over aquaplaning. This is important as it is during wet driving that we need the tyres to work and perform at their best. 
Pattern & Compound (Material)
Safety features of a tyre are mainly from the pattern and compound (material). The pattern should be able to quickly remove water to maintain the rubber and road contact. This is so that grip for you is always there. Additionally, tyres with rubber compounds also help to quickly remove water and maintain optimum grip performance.
The most recommended tyre pattern for Malaysian weather these days would be the Asymmetric tread pattern (two opposite directions) as they are designed to have peak traction performance on both wet and dry surfaces. 
Wheel size
The size of your vehicle's tyre does matter when comes to fitting it. This is because the right tyre size optimises your respective vehicle's performance, ensuring that overall driving performance is balanced.
To find the right size, read the info displayed on the tyre. The abbreviations have been explained above. 
You can also check the owner's manual of your vehicle or look for the tyre information sticker at the driver's side door.
Tread Width
Ensure that your tyre's tread width is just right for your car.
Pairing wider tyres with a small and light car would cause higher fuel consumption as well as a noisier ride.
Meanwhile, using slimmer treads on a heavier car will wear the tyres down quicker and affect their durability due to carrying a heavier load. 
---
- What makes a good tyre? 
Not all tyres are created equal since it all depends on what you need. Generally, there are three types of tyres:
Summer (for all-weather conditions including dry & wet roads)
This is the most common tyre segment for the Malaysian market.

The tyres are usually designed to suit the summer weather with a focus on wet/dry road performance as well as comfort for the average road user.
Off-road (for all terrains, as in 50% road & 50% off-road)
These tyres are suited for users that occasionally go off-road.

However, the downside is that they tend to be on the noisier side.

A general rule of thumb; the bigger the block pattern on the tyre, the noisier it can be. 
Mud-terrain (for competitive off-road sports)
These tyres are usually for professional off-roaders.

They are commonly used in jungle competitions as well as for professional jungle missions.

The tyres are usually noisy and not commonly used among general car users. 
All in all, a good quality tyre should have a good tread pattern that can prevent aquaplaning, say when driving in the rain. The tyre grip is just as important and so is the noise level as you want it to be quiet and comfortable when driving on the road.
Additionally, a good tyre makes sure to help with fuel efficiency to ensure optimum performance & durability on the road. 
---
- What is the average tyre lifespan? 
No matter how much you spend on a tyre, it still typically lasts around 5 to 10 years, depending on the usage.
According to our tyre expert, it is highly recommended that you replace it after 5 years since tyre compounds are prone to ageing due to the friction between the tyre and the road surface. UV ray exposure also contributes to the wear and tear of tyres.
---
Related articles
---
Reference