For those who spend a lot of time inside the vehicle, it would be wise to invest in a car air purifier. As the name suggests, a car air purifier not only purifies the interior but also removes various pollutants regardless of whether they are large or small particles.
Since it commonly uses a multi-layer filtration system, namely HEPA and activated carbon, it helps to filter the air quality of your car interior. A car air purifier also works to remove odours, say a smell of cigarette smoke, essentially acting as an air freshener and providing cleaner air as well.
What's more, a car air purifier is portable and easy to mount onto the like of a cup holder. So, if you are looking for some recommendations, we have a list of the best car air purifiers to suit your respective needs.
---
List of Best Car Air Purifiers in Malaysia 2023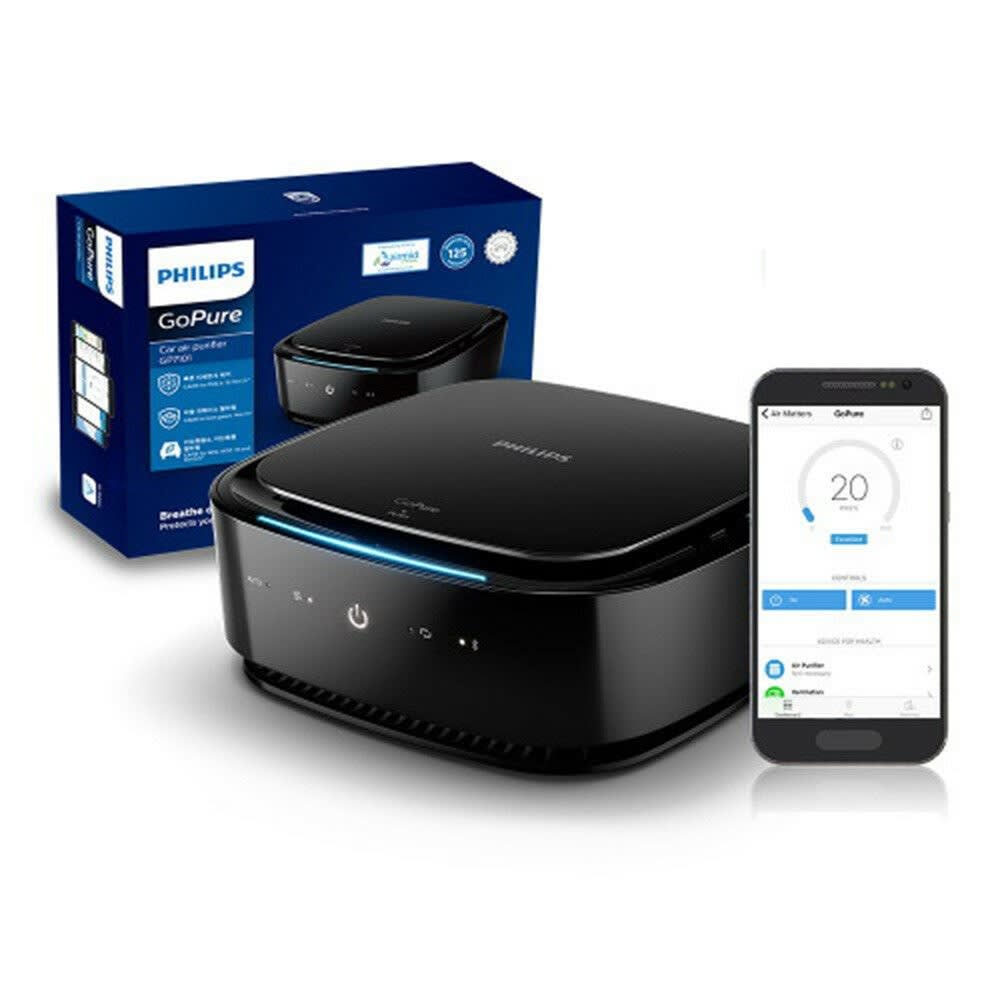 Check Philips GoPure 7101 price below:
add_circle
Capable of filtering PM2.5 fine particles like cigarette smoke & dust
add_circle
Able to monitor the car purifier's performance and setting using an app
add_circle
High-quality build
Enjoy healthy air in your car with Philips GoPure 7101, which won the Red Dot Award in 2018 for its high-quality design.
Features:
It has Philips' SelectFilter Plus filtration technology that is capable of removing PM2.5 fine particles and others like dust and cigarette smoke. The added HESA layer helps to get rid of odours, namely volatile organic compounds and exhaust fumes.
You can even easily monitor your car's air quality using the Air Matters app. Moreover, the car purifier itself comes with three-colour LED indicators designed to show different levels of air quality.
Details & Highlights
Combination of SelectFilter Plus filtration technology and pre-filter to eradicate particles such as PM2.5 in just 6 minutes

Capable of removing car exhaust fumes, odours and volatile organic compounds (VOCs) in just a few minutes

Independently tested and certified by the renowned biomedical research organisation, Airmid Healthgroup

Filter status and real-time tracking of both indoor and outdoor air quality with the Air Matters app

Automatically turns on and off with your car engine ignition

4-metre 12V power cable & mounting accessories - easy to install anywhere inside your vehicle

Automatically adapt the filtration speed up to 3 different levels, depending on the air quality in your car
Performance:
Most users praised for its stylish design as well as its overall good performance in keeping the car smelling fresh and free from pollution.
Promising Review
"Its app-controlled smart air purifier with three-speed setting that automatically adapts to pollution level. Happy with my purchase as car smells great and refreshing." - sgCarMart Customer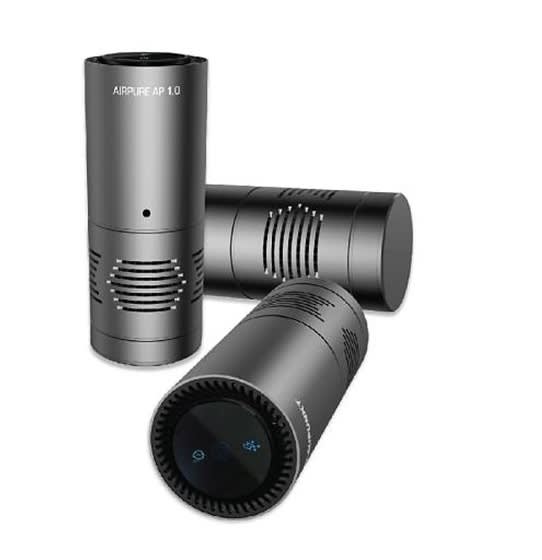 Check Blaupunkt Air Purifier AirPure AP 1.0 price below:
add_circle
Space-saving design
add_circle
Good built quality
add_circle
Has a 3-layer filtration system
Here's a space-saving air purifier for your car worth looking, as Blaupunkt AirPure AP 1.0 sports a cylindrical design that can fit nicely on your cup holder.
Features:
Aside from its compact size, this car air purifier contains not only one but three-layer filtration designed for capturing large particles like dust. Meanwhile the HEPA filter is useful for those who suffer from nasal allergies. Finally, the activated carbon filter helps to remove unpleasant odours in your car.
Details & Highlights
AirPure 3-Layer Filtration - Stage 1 (Pre-Filter), Stage 2 (HEPA Filter H11) and Stage 3 (Activated Carbon Filter)
Built-in germicidal lamp for improving air quality and produces UV light waves that killed every bacteria
Quick operation via a touch screen panel
Automatic on/off system with your car ignition
Special aroma holder that let you add a few drops of your preferred essential oils
Plug & play via the USB cable - easy installation
Performance:
This product garnered many users' praises not only for its overall design but also its efficient performance in getting rid of impurities and odours.
Promising Review
"Good product. I am using it in my car. This is very useful and looks pretty good. On/off is awesome as it's feather touch." - Amazon Customer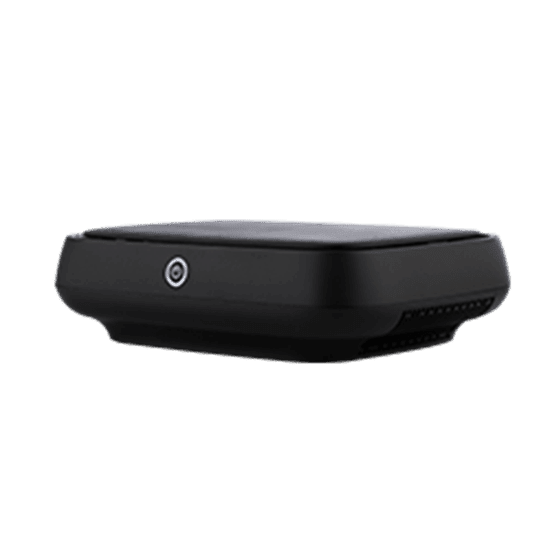 Check Acson Car Air Purifier ACP10A2 price below:
add_circle
Effective in filtering large & small particles
add_circle
Capable of purifying the air in your car
add_circle
Has an emergency stop function
Are you prone to allergies such as asthma or runny nose? You might want to consider getting a car purifier with an ionizer, namely the Acson ACP10A2.
Features:
The Acson ACP10A2 is blessed with a four-layer filtration system including the brand's Plusma Ion Technology. This technology helps to remove the likes of PM2.5 fine particles and dust while purifying your car's indoor air. 
Meanwhile, the rest of the filters come in handy in terms of trapping large and small particles as well as minimising foul odours.
Details & Highlights
Plusmation technology

Fan speed indicator & power failure memory function

Unique 360° air inlet design that emits fresh and clean air

4-stage filtration system (antibacterial pre-filter, activated carbon filter, HEPA filter and Plusma Ion Technology)

Dual-fan motor design - higher airflow, durable, reduced noise and better air cleaning efficiency

Easy to operate single-touch button
Performance:
Users who tried the product claimed that their cars smell fresher and cleaner whereas the compact design makes it easier to place the purifier anywhere in the car.
Promising Review
"Can smell clean air. It is automatically turn on. So far so good. Just the cable is too short if you want to place it in the back seat." - joeyngyc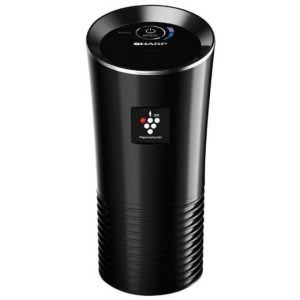 Check Sharp Personal/Car Air Purifier With Plamacluster IGGC2LB price below:
add_circle
Quiet operation
add_circle
Dual USB ports that can be used as a smartphone charger
add_circle
Quick deodorising action
add_circle
Space-saving feature
The Sharp IGGC2LB has quite the practical design. It supports a USB connection that can be also doubled as a smartphone charger. Not to mention, it fits nicely in most cup holders and helps to save a lot of space as well.
Features: 
Capable of covering up to 3.6m³, the Sharp IGGC2LB utilises a PM10 dust filter on both sides to trap 80% of common pollutants such as dust, mould and pollen. Then, there's the twin air suction for speeding up the deodorising action, making it ideal for those who smoke or eating inside the car.
Details & Highlights
Quick, double-speed deodorisation that eliminates cigarette smoke and food smells

PM10 dust filter - traps around 80% of pollen and tiny dust particles (10 microns or larger)

Coverage area at 3.6m³ max
Performance:
Many users praised its lightweight and sturdy design whereas the speedy air suction does help to remove odours quickly. It is also easy to use and operates relatively quiet.
Promising Review
"This car air purifier is working excellent with smell of flowers & plastic removed, making the air clean and breathable." - Tamilchelvee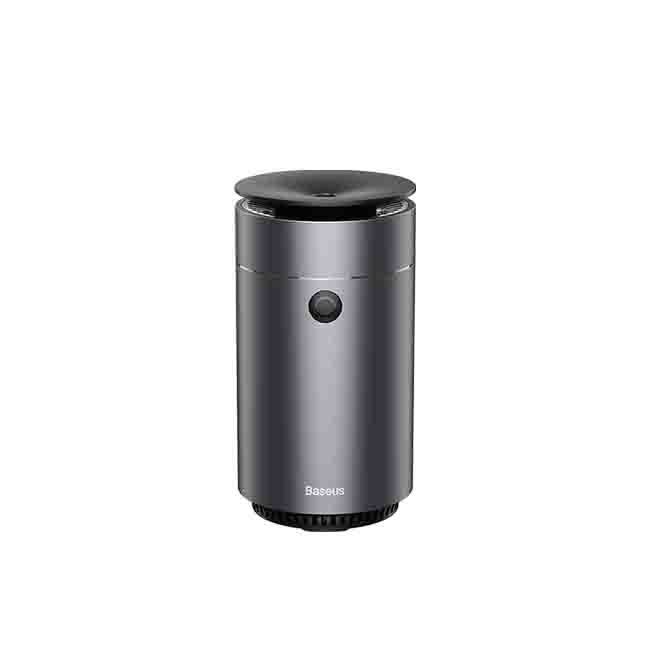 Check Baseus Car Air Humidifier & Purifier CRJSQ01 price below:
add_circle
Compact design
Looking for a budget-friendly car air purifier? Here's one worth considering - the BASEUS Car Air Purifier & Humidifier. It sports a cup-holder design and operates with a dual function as an air purifier and a humidifier.
Features:
The air purifier works to provide a true aromatherapy-like ambiance in your car. Concerned about smoke particles and such in your car? It has a built-in strong turbo fan to disperse air too.
While the product is largely advertised as a humidifier, it also has a spray disinfection feature to help kill airborne viruses.
Details & Highlights
Anti-bacterial refined spray

Built in turbo fan for better air source and fog

Skin-friendly oscillating wave atomization

Fast purification that delivers fresh and clear air in just 3 minutes (car) and 5 minutes (SUV)

Noiseless humidification spray

Gradient ambient light to boost moods
Performance
This is an easy-to-use product, thanks to the one-key design. You also have the option to have the product in manual or auto function, with the latter working by basing on your car's respective air quality. Moreover, the product works via USB charge for your convenience.
Promising Review
"Love it & the best quality humidifier especially for car. Easy to use & no needed cotton swab to put inside it" - Fitri
More: 10 Best Air Purifiers That Eliminates Smoke From Your Home Right Away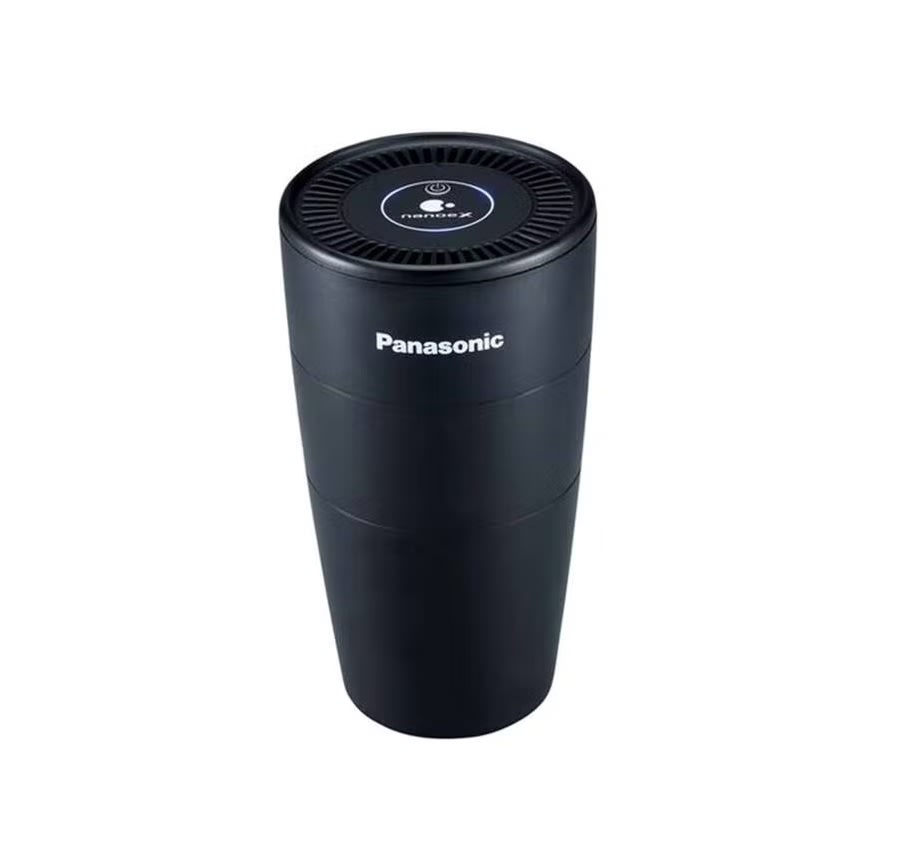 Check Panasonic Portable Nanoe-X Generator F-GPT01AKM price below:
add_circle
Portable and lightweight
remove_circle
A bit pricey
This coffee cup look-alike is a great companion to your car. With the Panasonic Nanoe-X purifier being easy to use, it's easy to set-up and should fit perfectly in your car. If you don't want any bulky item to take up space, this is a great choice for you.
Features:
Essentially, the purifier's Panasonic Unique nanoe™X Technology works to inhibit 99.9% airborne viruses, bacteria and unwanted particles in just 2 hours. How that happens is the technology releases radicals in the form of water molecules. They then effectively remove viruses, bacteria, odours and allergens.
Said technology is also able to deodorise any smoke particles be it from smoke or external factors, cleaning the car odour in just an hour.

Details & Highlights:
Works to inhibit Virus and Bacteria

Deodorize Environment

Hydrate Skin and Hair

The nanoe™X technology helps restore moisture

Reduce strong cigarette smell in under an hour
Performance
Weighing just 0.4kg, the portable nanoeX Generator is amazingly easy. Connect it to a USB power source and then turn it on by pressing the single button on top of the device. Its technology also helps with cleaning the environment as you go.

Promising Review
"Good quality product. Good value for money. Fast delivery service . Very easy and convenient to use. Essential tools to fight covid19. Highly recommended seller." - Jun.9118

More: Breathe Better Air with These 10 Air Purifiers Available in Malaysia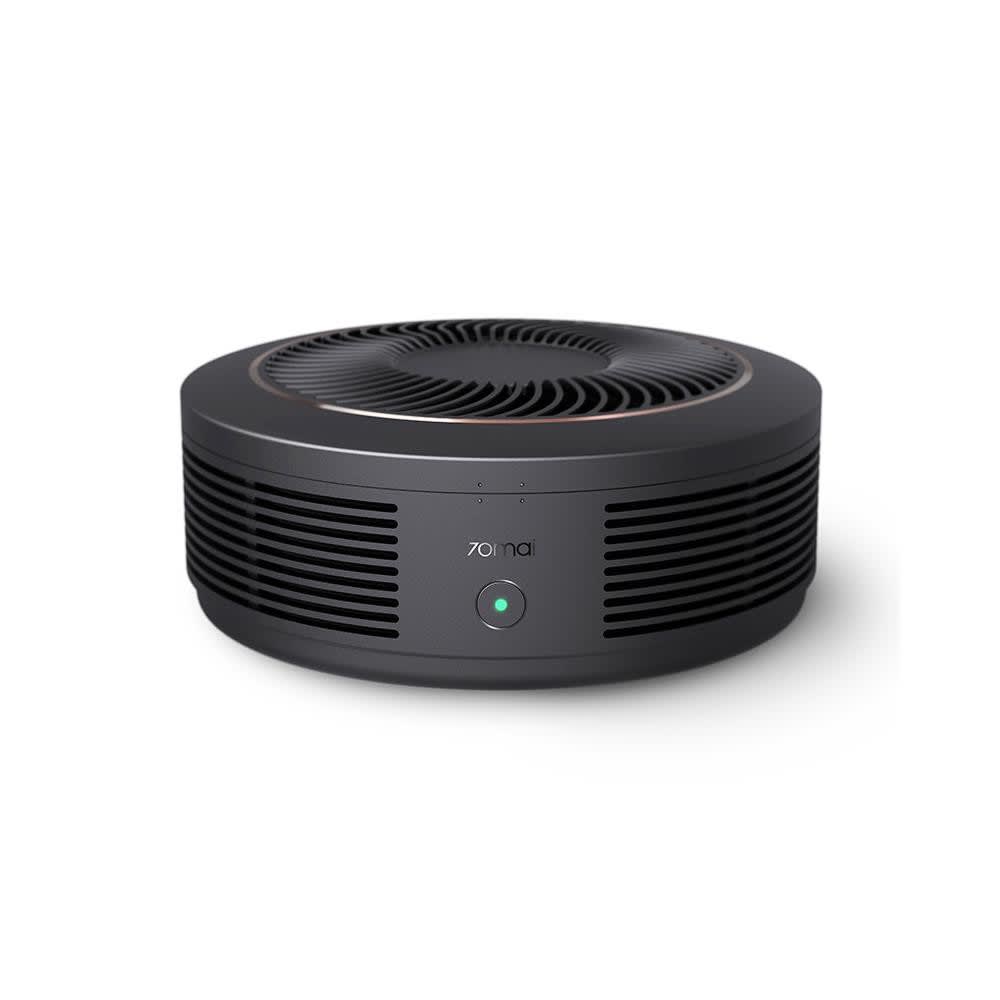 Check Xiaomi 70Mai Car Air Purifier Pro price below:
add_circle
Compact design
add_circle
Can filter various pollutants like smoke, dust and pollen
add_circle
Quiet operation
Smoking in the car not only causes an unpleasant smell but also pollutes the interior's air quality. And so if you are looking for a recommended car air purifier, consider getting the Xiaomi 70Mai Pro.
Features:
The Xiaomi 70Mai Pro uses the Korean E&HH11 high-efficiency filter paper that helps to trap common pollutants like smoke, dust, pollen and even PM2.5 fine particles. It also has a photoelectric sensor that detects the level of dust particles.
Details & Highlights
Fresh and clean air in just 3.3 minutes

Backward centrifugal fan - strong air output at 15% more & low-noise operation at 5dB(A)

Cubic Optoelectronics photoelectric dust sensor - to track PM2.5 in real-time with three colour-coded lights (green - A, yellow - B and red - C)

Speedy and durable brushless DC motor

Korean E&H H11 filter paper - to stop various particles like dust, pollen and PM2.5

Compatible with 70mai Rearview Mirror Dashcam - allows you to check the air quality, switch the cleaning mode or turn on/off the car air purifier via the voice command

360° Annular Outlet - to maximise the contact area between the filter element and contaminated air

Reusable four-point rubber pad
Performance:
Users who have tested the device feels that the car is much fresher after, thanks to its efficient filter all the while operating rather quietly using the backward centrifugal fan.
Promising Review
"Good value and excellent purifying performance." - Linky Johnson, Gearbest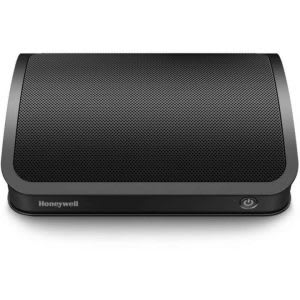 Check Honeywell Car Air Purifier (Move Pure - HAPC15) price below:
add_circle
Compact design
add_circle
Capable of getting rid of large and small particles
add_circle
Quiet operation
All the dust that is accumulated in your car can do more harm than good. Fortunately, with the help of Honeywell Move Pure, this purifier will put an end to eliminate dust and other irritants like pet dander and cigarette smoke as well.
Features:
Operating on the high-grade HEPA and double-layer activated carbon filters, this combination is responsible for trapping large and small particles, with the latter capable of removing as tiny as PM2.5 fine particles. It has an LED indicator to signal the need for filter replacements. Additionally, it runs quiet at just 49 dB.
Details & Highlights
Tracks air quality in real-time

Fresh and clean air in 10 minutes

Dual-fan operation that provides a strong airflow of purification

Multi-layer integrated filtration system with HEPA and activated carbon - to remove PM2.5, PM10, dust, smoke and VOCs

Easy to install & filter replacement

Long-lasting filter life up to 360 hours
Performance:
Overall, this unit is mostly praised for its ability to purify the interior of the car effectively while maintaining an easy-to-install and operate design within just a single button.
Promising Review
"One of the best air purifiers. My daughter never allowed me to close my car window as she used to get suffocated irrespective of varieties of freshers I tried in the last few years. Got this installed for a month now. She never bothered to open the window and she is enjoying the ride without opening the window." - Amazon Customer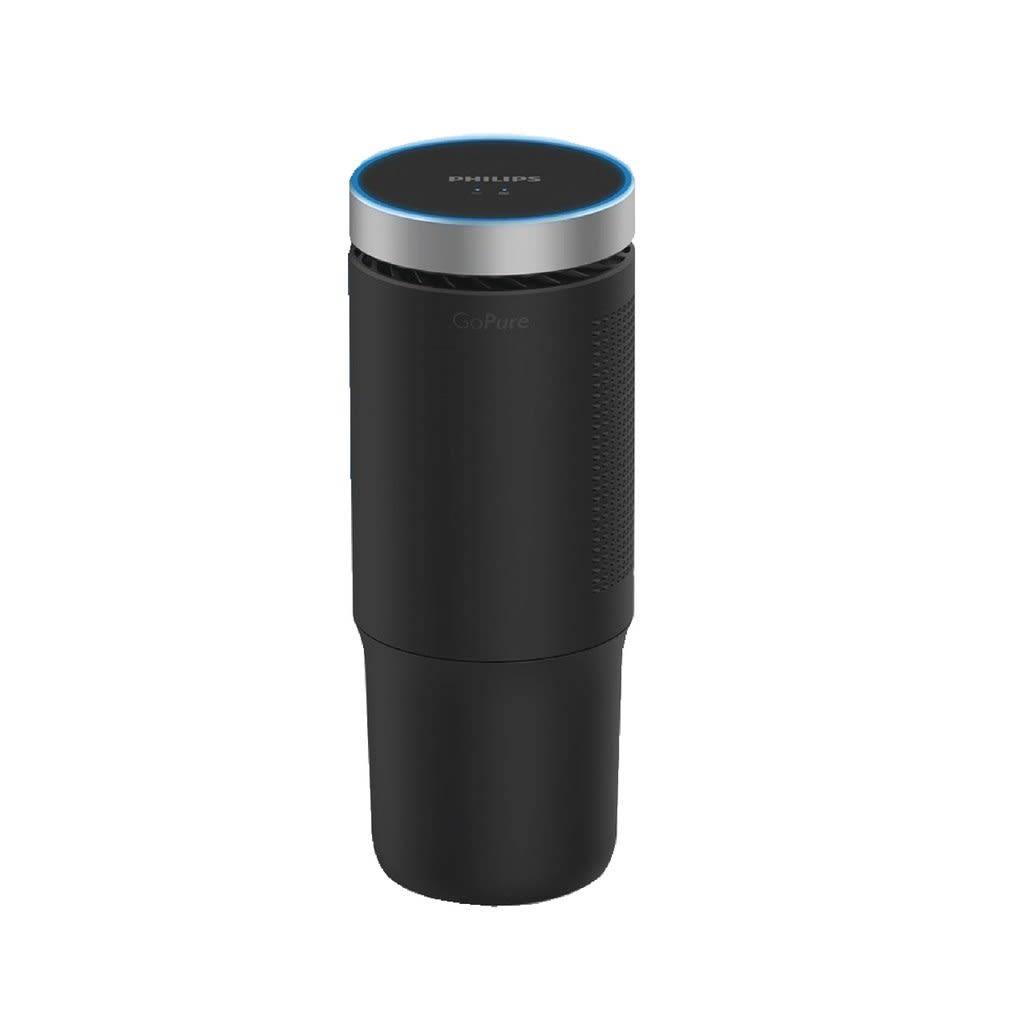 Check Philips GoPure Style price below:
add_circle
Stylish tumbler-like design
add_circle
Efficient UV performance for destroying airborne bacteria
add_circle
Operates quietly
If you prefer a car air purifier that uses UV light to reduce airborne bacteria, one of the products worth looking at is the Philips GoPure Style.
Features:
This particular car air purifier uses a strong UV beam that is capable of eliminating 99.9% of bacteria and microbes in just 49 seconds. For a peace of mind, the inclusion of modern LED technology means you don't have to worry about the UVC emitting harmful ozone. 
Its SaniFilter Plus, in the meantime, helps to trap tiny particles of up to 0.004um in size.
Details & Highlights
Dual-mode - air sterilisation and purification for breathable and healthy air

Safe, laboratory-tested UVC LED light - eliminates viruses and bacteria in just 49 seconds with no mercury and ozone emission

Philips' unique SaniFilter Plus filter technology capable of removing up to 99% of airborne particles as tiny as 0.004 um

Dual-power HESAMax cartridge that delivers up to 30x more power than a carbon filter bag and capable of operating 365 days without using the power supply

2-speed settings - silent & turbo

Air filter replacement indicator - Blue LED light will blink to indicate a brand new replacement
Performance:
Most users have praised its tumbler-like design that fits well in the cup holder. And because of its small body, it operates relatively quiet. In terms of its effectiveness, users did feel a difference in experiencing fresher air.
Promising Review
"Sleek and classy design that does not take up too much space in car. It is also quiet when in operation and help to reduce odour in car. Highly recommended and happy with this purchase!" - Cindy
---
Are car air purifiers worth it?
The short answer would be a plain "yes". The elaborate answer? Well, according to IQAir, the 2020 data for the world's most polluted countries sees Malaysia ranked at no. 58 with 15.60µg/m³. In other words, our country's air quality falls under "Moderate" (12.1-35.4 µg/m³).
Moderate air quality may have been generally acceptable but keep in mind that it might pose some health risks for small numbers of unusually sensitive individuals. 

By sensitive, we mean individuals who may experience respiratory symptoms due to the likes of particle pollution.
Some of you might be wondering, "why do I need to buy a car air purifier since I'm inside the vehicle?" 
The thing is, air pollution isn't only occurred outdoors but indoors as well and that includes the quality of the air inside the cars. 

Among the common pollutants include are allergens, odours, dust and volatile organic compounds (VOCs), all of which can harm your health in the short or long run.

However, there are exceptions; some higher-end car models such as Proton X70 has a built-in air purifier included in the air-conditioning system.
---
How do I know if I need a car air purifier?
A car air purifier is beneficial for those who regularly drive to work or travel a lot. And this is especially true for those who live in major cities, where pollutions like smog and exhaust fumes are practically everywhere.
The same also goes with drivers who are sensitive to allergies such as runny nose, sneezing and coughing caused by the likes of dust and pollen. This is why a car air purifier can help to reduce your symptom and allows you to breathe fresh and clean air while driving on the road.
---
How to choose a car air purifier?
Before you head out to buy a car air purifier or add to cart while shopping online, here are the few things you need to consider.
i) Always go for the HEPA filter
High Efficiency Particulate Arrestor or better known as HEPA is a type of filter capable of trapping and getting rid of smaller particles up to 99.97% that are lingering in the air. 

How small, you say? It can be as tiny as 0.03 micrometres that it's impossible to visibly see them with our two eyes. 

Besides, these airborne pollutants can be harmful to our health, say if you have a respiratory problem.
ii) Find the one with an activated charcoal filter too
Common pollutants like odours, smoke, gases and VOCs can make their way into your car if you do not do something about them. 
For instance, VOCs like benzene as well as acetone and toluene can cause dizziness, headaches and irritation to the eyes, nose and throat.

This is why you need a car air purifier that has an activated charcoal filter. The filter in question usually comes in the form of granular or powdered varieties found in activated charcoal or carbon. Not only does it helps to neutralise the aforementioned pollutants but also keeps your car's interior fresh and above all, breathable.

For better results, it's best to have a car air purifier with an activated charcoal filter

and

HEPA filter. Each of these filters has its own unique functions as explained in our first two points. 

In other words, the combination can help to filter more unwanted particles and pollutants, covering from dust to odours and gases.
iii) Ease of use
When shopping for a car air purifier, it's best to look for the one that is portable as well as easy to install and operate. If possible, get a car air purifier that uses a battery or USB-powered device.
iv) Look for an appropriate CADR for a car air purifier
Most car interiors and cabins are measured around 3 cubic metres in volume. That means when you purchase a car air purifier, it is also best to get the one with a Clean Air Delivery Rate (CADR) of 36m

3

/hour. 

If not, at least get one that can cover 25m

3

/hour or more since it helps purify the air within your car's interior instantly while offering better protection.
v) LED indicator
Just like a home air purifier, even the one uses for the car need to have the filter replaced when the time comes. Depending on the brands and models, you may find a colour-coded LED indicator to show when you need to replace the filter (e.g. red light blinking).
---
What car air purifier brands are popular?
i) Philips
Philips offers its GoPure range of air purifiers specifically designed for cars. The brand is known for its unique 3-stage filtration technology, where they integrate a pre-filter, HESA filter and HEPA filter. 

These filters not only trap large particles but also removes up to 99.9% of tiny particles as well as odours, smokes and gases, namely VOCs (volatile organic compounds). 

Overall user responses who bought the Philips GoPure range are generally positive, praising everything from their compact design to easy-to-use operation and powerful filtration system that is effective in removing pollutants.
ii) Honeywell
The US-based Honeywell is no stranger to offering quality air solutions, covering from air coolers to air conditioners and of course, air purifiers.
This brand has its own range of car air purifiers called Move Pure, offering not one but dual filtration technology (high-grade HEPA with double-layer activated carbon) capable of removing the likes of PM 2.5, cigarette smoke, pet dander and VOCs. 

Honeywell Move Pure also uses passive air filtration that doesn't release any ions for a complete ozone-free operation.

Most users love the effectiveness of the Honeywell Move Pure, where it can purify the air in the car within 10-15 minutes, operates quietly and is easy to use too.
iii) Blaupunkt
Primarily known for its car audio equipment, Blaupunkt also offers car air purifiers under its AirPure range. 
Their notable features include the 3-Layer Filtration system (Pre-Filter, HEPA Filter H11 and Activated Carbon Filter), which are designed to trap various particles like airborne allergens, bacteria, odours and VOCs.

Some of their models including AirPure AP 1.0 and 1.1 features a built-in germicidal lamp capable of emitting UV light waves to eliminate bacteria while improving your car interior's air quality.

Customers who owned a Blaupunkt AirPure car air purifier praised the brand's overall compact and stylish designs for their models. Most of all, praises go to its 3-Layer Filtration system works, which is great particularly for those who have allergies.
---
How does a car air purifier work?
Air pollution happens everywhere and it can affect our health no matter we are at home, office or travelling. 
For the latter, it would be a good idea to install a car air purifier in your vehicle and more so if you say, regularly drive to work. So, how does a car air purifier actually work to purify the air within your car's interior? Here's how it works.
The moment you turn on the car air purifier, the airborne particles and pollutants would pass through the filters. 

From there, the respective filters such as HEPA and activated charcoal/carbon help to remove the likes of dust, pollen, odours and VOCs. What we get in return is breathable fresh air upon the purification process.
---
How to clean a car air purifier?
A car air purifier may give you clean and purified air. But do keep in mind that over time, there will be an accumulation of dust and other particles trapped in the filter of your car air purifier. A dirty filter means it would not work as efficiently as before.This is why it's important to clean it. 
The quickest way and if possible, depending on your car air purifier, you can either wash or use a vacuum cleaner.

Many car air purifiers such as the Sharp IGGC2LB come with a PM10 washable filter. You can do so by carefully removing the filter from its housing and wash it under running tap water. 

With at least some rinsing, this helps to get rid of whatever particles are stuck in the filter. 

Remember to dry it properly using a clean towel or cloth before placing the filter back into its housing.
---
Where should you place a car air purifier?
This depends on the design of your car air purifier. 
For instance, assuming your car air purifier comes in a cylindrical design, you would want to fit it in the cupholder located between the driver and passenger seats.

Some other car air purifiers such as the rectangle or square-shaped varieties are best placed atop the middle of your car dashboard. 

Alternatively, you can even place it on the back of the driver or passenger seat's headrest if your car air purifier comes with a strap.

Another ideal spot to place your car air purifier would be the backseat, particularly if your car has a retractable armrest located in between.
---
Do car air purifiers prevent viruses like Covid-19?
Given the fact we are still living with Covid-19 variants including the highly-contagious Omicron, investing in an air purifier is more important than ever before. We are not just talking about home but also the interior of your car, where you spend the time driving on the road.
If you are mainly concerned about Covid-19 upon driving, a car air purifier with a HEPA filter gives you extra protection in reducing the risk of the airborne Covid-19 virus and even the respiratory droplets. 

Besides, according to CDC (Centers For Disease Control And Prevention) study, air purifiers that contain HEPA filters can minimise the transmission of Covid-19.

Of course, for extra safety, you should remain your face mask on other than just relying on your car air purifier while driving.
---
Should I always leave the air purifier on?
If possible, try to leave your air purifier on at all times. 
This is to ensure a consistent flow of clean and purified air inside your car interior even if you are not driving. 

After all, particles like dust, pollen, viruses and even pet dander will resume within 2-4 hours if you choose to turn off the air purifier.

Of course, the only exception that you shouldn't run your air purifier 24/7 is when there's a safety hazard involved. This could be anything from dirty filters to damaged or malfunctioned USB cords.
---
Are ionizers safe?
First thing's first, ionizers or ionizer air purifiers utilise a different mechanism than a typical filter (e.g. HEPA) found in your regular air purifiers. The mechanism in question uses electrostatic precipitators or air ionizers, both of which are capable of emitting negative ions in the air.
From there, the negative ions would stick or attach to the airborne particulates or surfaces of the pollutants, where you don't end up inhaling them.
However, there are people concerned about the safety of using air purifiers with ionizers since they may produce unnecessary ozone. This is especially true if the ionizers contain ozone generators, particularly the ones with the level of ozone production that can't be controlled.

And if you are wondering about the danger of ozone production found in ionizers, you may experience side effects like throat irritation, chest pain and shortness of breath. 

Fortunately, not all ionizers are harmful as long as they do not include an ozone generator in them.  The ionizers that car air purifiers release are negative ions that are not only harmless but also responsible for cleaning the air.
---
Why Use An Air Purifier For Your Car?
Just like investing in an air purifier for home use, why should be there any difference when you drive a car? 
Because the outdoor air is filled with pollutants like carbon monoxide and particulate matter, your car's interior is easily exposed to unhealthy air as compared to being in a house. 
Below are 3 benefits on why you should invest a car air purifier.
i) Minimise allergens
Those who are prone to allergic reactions may find having an air purifier in the car useful. (Most) car air purifiers use different types of filters (e.g. HEPA), to trap the likes of airborne allergens and even PM 2.5 fine particles.
ii) Minimise odours and smells
Another benefit of using a car air purifier is its ability to reduce different kinds of odours and smells that may be lingering inside your vehicle. It can be anything from food and cigarette smoke odours to new car smell.
iii) Breathe better and easier
Having a car air purifier means you don't have to put up with all the unhealthy indoor air. Better and cleaner air quality equals a peaceful state of mind, particularly for those who have respiratory problems.
Related Article