The help of a catering service often plays a vital role in events like company functions, gatherings, in-house parties, and weddings. This is because it is just much easier (and sometimes cheaper) to hire caterers for good quality food. Not to mention, they'd know best how to recommend and prepare the right food to suit any event theme.
Quality food undeniably guarantees an enjoyable and remarkable time for the guests. Therefore, when searching for a caterer, settle for the best that promises fresh and delicious food prepared by its seasoned cooking crew.
To help, we have researched and selected some of the top catering services in KL and PJ with different price points and categories.

9 Best Catering Services in Kuala Lumpur and Petaling Jaya

Check Big Onion Caterer price below:
Price:

Available upon request

Services:

Event food catering services, event setting, furniture rental

Contact number:

6

03-4041 4488

Email: [email protected]
Facebook:

@bigonionfoodcaterer 

Instagram:

@bigonion_foodcaterer

Address:

Lot 430, Batu 2 1/2, Jln Sultan Azlan Shah, 51200, Kuala Lumpur.
Big Onion Caterer goes wild and big with its full catering business. They handle parties, functions, and any sort of events like a pro, from head to toe.
The team gets in touch with customers to advise on matters like catering styles, event settings, and menus. They make sure that everything fulfils the customers' requirements and is within their budget. 
For catering styles, not only do they provide classic buffet catering, but also other unique options like western fine dining, DOME table settings, Chinese banquet and hawker stall catering.
Besides helping to set up the event space, Big Onion Caterer also helps in delivering and presenting food to match the settings. Not only will the food be delicious, but visually up-to-par too.
Additionally, there are well-trained staff to usher and serve the guests during the event. If needed, customers can rent furniture from them or even have the team find the perfect venue for their parties.
Customer Review:
"We would like to thank Big Onion for the great service & food. Even though it was quite a last-minute arrangement for the VIP, Karim is great and reliable, friendly, and courteous. Our VIP is also happy with the food served." - Mindy Loong, Maybank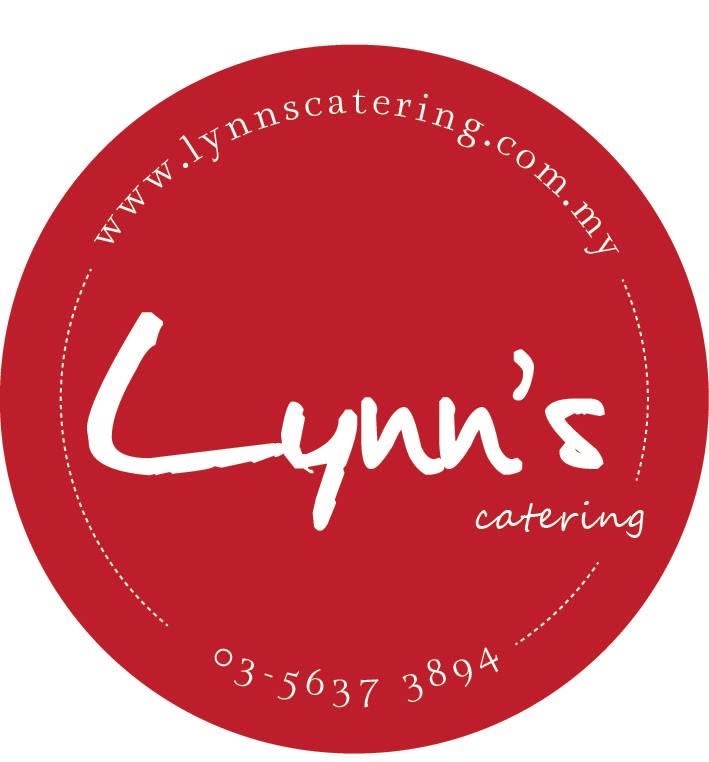 Check Lynn's Catering price below:
Pricing:

From RM10/ pax

Services:

Event food catering, event setting, furniture rental

Contact number:

+603 5637 3894

Email: [email protected]
Facebook:

@LynnsCafeCatering

Address:

26 Jln PJS 11/16, Bandar Sunway, Petaling Jaya
With Lynn's Catering, serving good food is not merely what they do.
The crew also handles the food display, prepares tableware, rents out furniture, and sets up the event area. Not only that, but they also take care of transportation and manpower for your event. By the end of the day, Lynn's Catering makes sure that they have got everything covered!
Their catering menu is mainly buffet based with a variety of food options like refreshments, local delights, Western cuisine, and fusion food. Nevertheless, there are several "Bento'' food choices if you don't fancy the typical buffet style. To give customers more flexibility, there are vegan food options available too.
Do note that there is a minimum number of 50 pax for all menus except refreshments.

Customer Review:
"First time ordering from this caterer for my sister's housewarming and it was a pleasant experience. Everything was tasty, just that we are not happy with the kiwi juice they provided. Hopefully, they will change their coloured drinks to just orange juice next time." - Adeline Miemie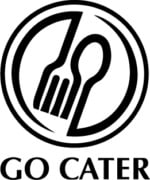 Check GoCater price below:
Pricing:

From RM15/ pax

Services:

Event food catering

Contact number:

012-223 3606

Email: [email protected]
Facebook:

@gocatercateringservices

Address: Ara Permata, 5, Jalan PJU 1A/42A, Ara Damansara, 47301 Petaling Jaya, Selangor
Being affordable yet incredible is what GoCater aims to bring to its customers.
It is one of the catering companies in Malaysia that provides buffet catering services for any kind of events such as weddings, gatherings, office launches and seminars.
We love GoCater's flexible and budget-friendly menus. Its menu selections cover breakfast, high tea, Western and Asian cuisine, Fusion Food, and even small bites like canapes and finger food.
From time to time, they also launch special buffet packages for festivals like Christmas and Chinese New Year. Such packages are perfect for any in-house celebrations.
Additionally, customers are allowed to customise their menu according to their preferences and leave everything to the chefs. Their food is also Muslim-friendly!
Customer Review:
"I've engaged Go Cater thrice and they never fail my expectation! If you are looking for food catering and really don't want any hassle with decoration or cleaning up plates, contact them now! It's Halal. Cheers!" - Jaz N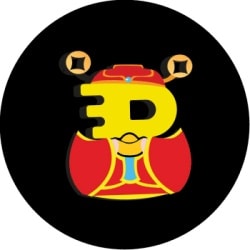 Check RunningMen Catering price below:
Pricing:

From RM29.90/ pax

Services:

Event food catering, personalised food boxes

Contact number:

018-966-4913

Email: [email protected]
Facebook:

@runningmen.my

Instagram:

@runningmen.my

Address: T3-22-19, 3 Towers, 349, Jalan Ampang, 55000 Kuala Lumpur, Malaysia
RunningMen Catering is how one can throw a party with finger-licking food without breaking the bank.
They suit events with any group size starting from 10 pax as they provide not only buffet style but individual food boxes as well. For food boxes, there are exclusive "Foodie boxes" and "Bento boxes" with up to 1000 boxes to choose from. Yes, that's such a crazy figure!
RunningMen's "Foodie Box" provides different signature delights from different countries like Japan, Korea, France and of course, Malaysia! On the other hand, the "Bento Box" is customisable and available in Western, Malay, and Chinese cuisine. All food is Halal-certified.
Customer Review:
"RunningMen has been my partner of choice for the last 3 years. Their food has always been superb and their professionalism is beyond compare!" - Alvin Vasquez Rodriguez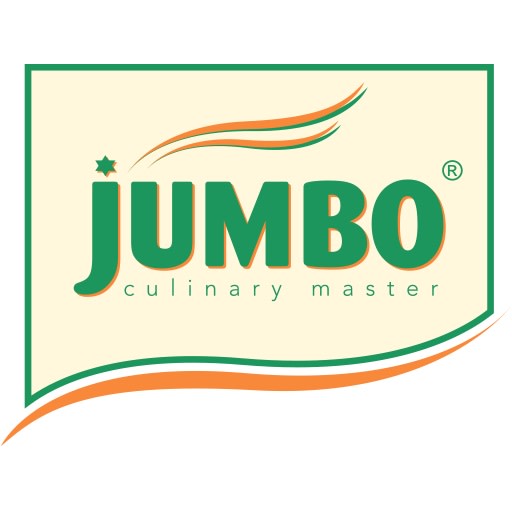 Check Jumbo Caterer price below:
Pricing:

Available upon request

Services:

Event food catering

Contact Number:

603-8070-1963

Email: [email protected]
Facebook:

@jumbocaterers

Instagram:

@jumbocateres

Address:

No. 47, Jalan 23, Taman Bukit Kuchai, Batu 8, Jalan Puchong, 47100 Puchong, Selangor Darul Ehsan
Yearning for some Indian food? Jumbo's Indian food can certainly spice up the party!
Jumbo Caterer has been in the food serving industry for 30 years. They strongly believe that they serve the "Best food with the Best Catering Experience".
It comes with a flexible selection of menus that cover breakfast, lunch, dinner, and High-tea sessions. The food items are not just limited to authentic Indian cuisine, but also Indian cuisine with a Malaysian twist.
There is also a special "Select & Match" option for customers to customise their menu with over 63 choices of food.
Customer Review:
"Excellent selection of food and taste. The best part is that they can customise the spice levels to your needs, which is convenient for the kids. Thank you and well done." - Jai Gupta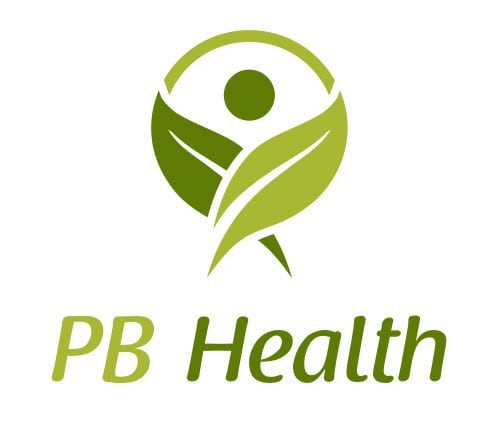 Check Plant-Based Health Alliance price below:
Pricing: From RM21/ meal; from RM624/ package (for 2 weeks)

Services:

Food catering, individual planned meals

Contact number:

+60 11 1227 1558

Email: [email protected]
Facebook:

@pbh4all

Instagram:

@pbh4all

Address:

3A-01A, Glo Damansara, 699, Jalan Damansara, Taman Tun Dr Ismail, 60000 Kuala Lumpur, Wilayah Persekutuan Kuala Lumpur
Plant-Based Health Alliance (PBHALL) is unlike any vegetarian catering service around.
All its plant-based Malaysian dishes are not only homey, but also undoubtedly scrumptious. All their cuisine is carefully prepped and cooked by Chef Dave who is a well-known Malaysian vegan chef. He is well-experienced in bringing good food around the world and believes that vegan food can be fun too!
PBHALL provides catering services to individuals for 2 weeks or 4 weeks, covering both lunch and dinner. There is no minimum and maximum order required thus customers can feel free to utilise this food service for their events as well. 
Menus will be planned out each week with 3 different meal options to choose from every day. Do note that a charge of RM4 is applied per delivery service.
Customer Review:
"[After the 14-day challenge], my cholesterol has gone down a lot. I lost weight and my fat % dropped. If you're looking for a change in your health, I encourage you to check out Plant Based Health Alliance… The food is extremely delicious too!" - Michelle, 14-Day Clean Eating Challenge Participant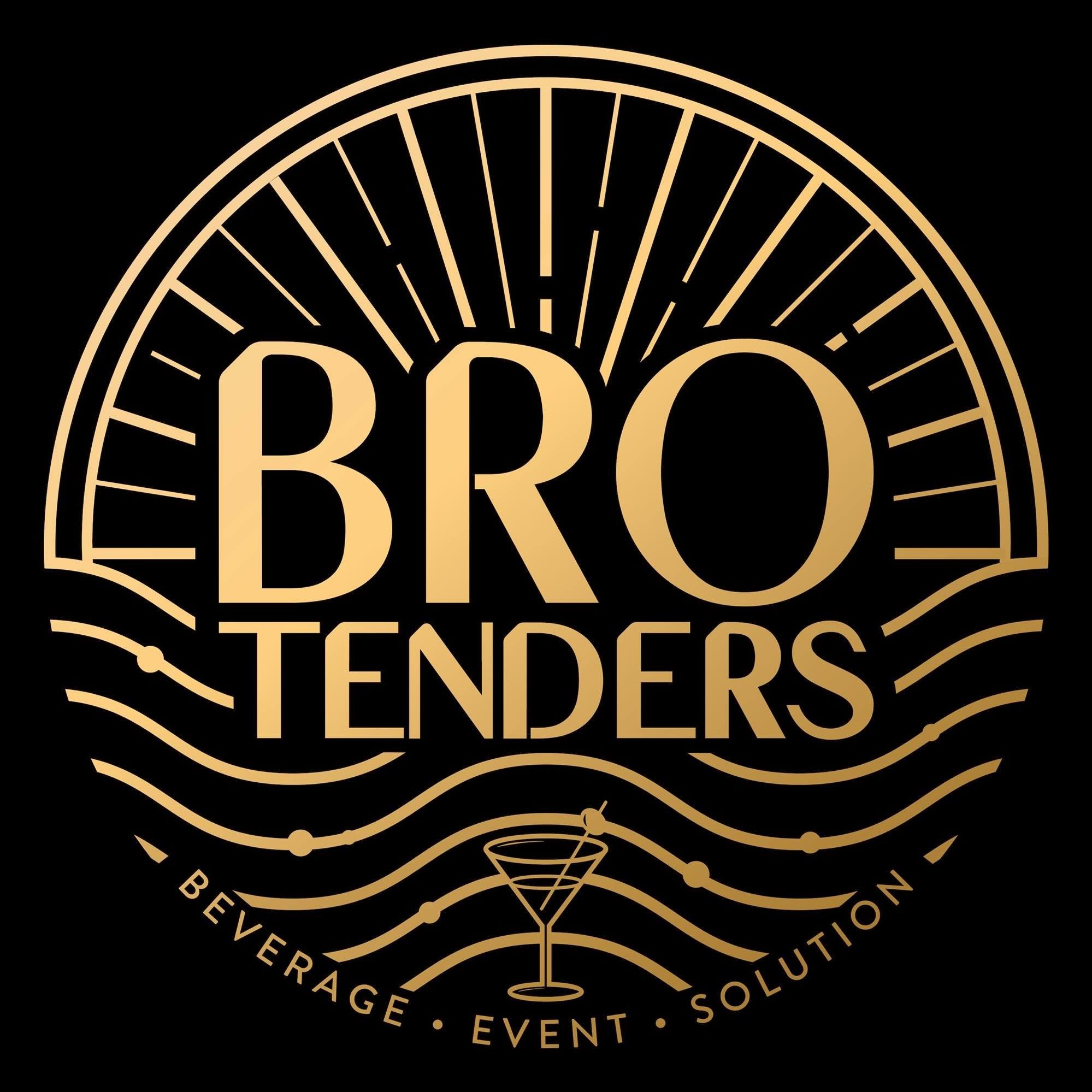 Check Brotenders price below:
Pricing:

RM4500(cocktails) or RM9500 (cocktails and mocktails)

Services:

Beverage catering, glassware rental, usherette

Contact number:

012-879 7916

Email: [email protected]
Facebook:

@brotenders

Instagram:

@bro.tenders

Address:

Lot 54, Level G2, B3, Publika Solaris Dutamas, Jalan Dutamas 1 50480 Kuala Lumpur, Malaysia 50480
Brotenders brings the event to a whole new level with its spectacular beverages. It is cocktail time, shake it up!
It offers both alcohol and non-alcohol catering services for any events. The finest cocktails and mocktails are crafted by superb bartenders, letting every guest have a good time. Bar helpers and waitresses will also be there to look after the guests. In addition, mobile bars and drink stations will be provided for an even more unforgettable experience.  
If you have a custom drink in mind, Brotenders got you covered. And for those who want to bring it home, you can take a bottle with you!
Customer Review: N/A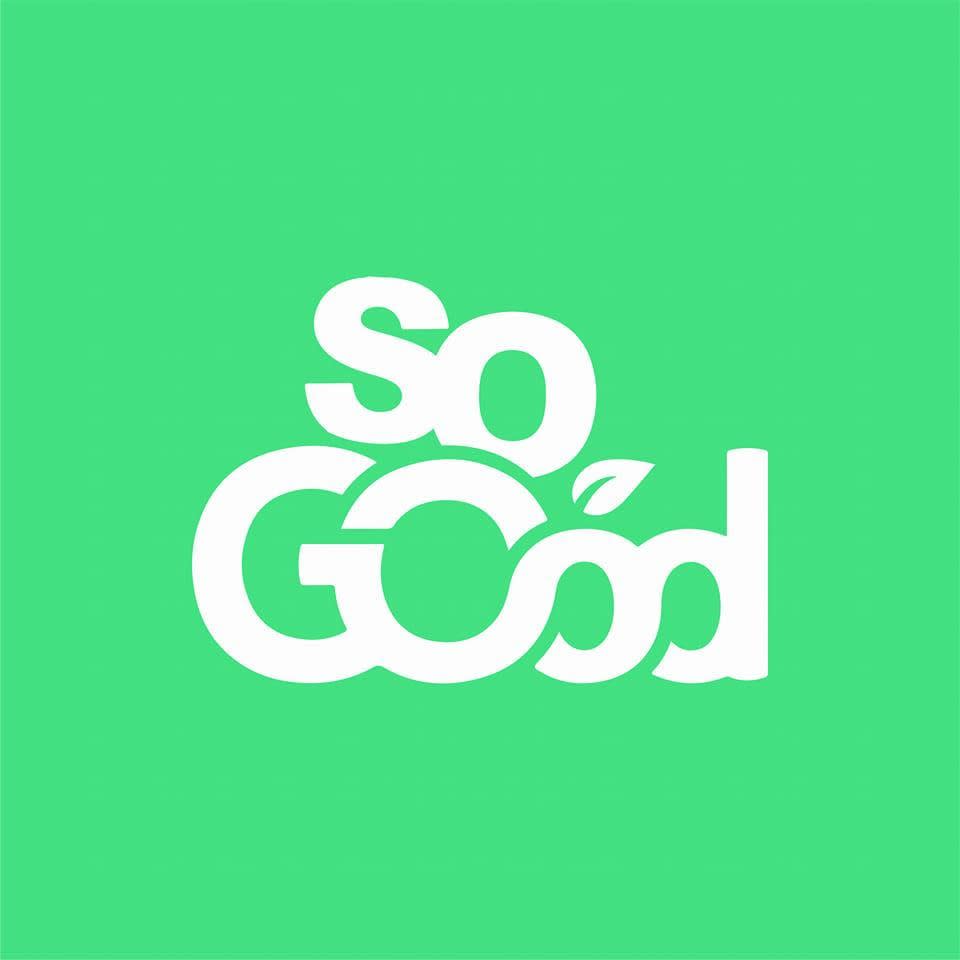 Check So Good Food Caterer price below:
Pricing:

From RM28/pax

Services:

Event services and decorations

Contact Number:

012-7886-122

Email: [email protected]
Facebook:

@sogoodkl

Instagram:

@sogoodkl

Address:

B-5-7, Megan Avenue 1, 189, Jalan Tun Razak, Kuala Lumpur, Malaysia
The So Good Food Caterer company finds joy in being the best food caterer with expertise in Asian, Western, Thai, local cuisine, and finger food catering services. With So Good, Halal is guaranteed. Apart from that, So Good also specialises in event catering services that serve big VIP events.
Its mission is to bring fresh food, innovative menus, and excellence to the table so you wouldn't have to worry about planning. To add, their customers' vision is the priority. So, if you have certain menu changes in mind, you can trust So Good to make it happen.
Customer Review:

"Thank you for all the arrangements. Well done to your team. We love the food!" - Evenlyne, Prudential Customer Manager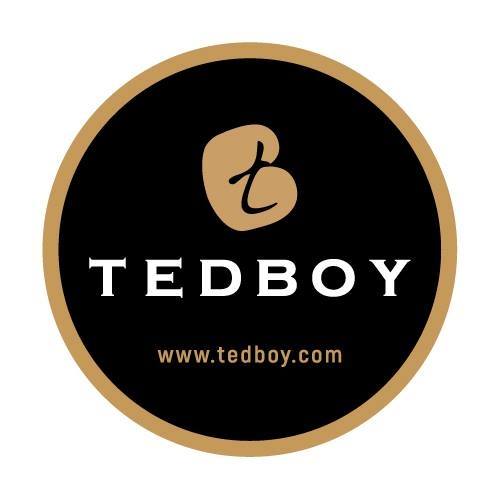 Check Tedboy price below:
Pricing:

Catering boxes start from RM 39

Services:

Catering boxes for parties & corporate events, individual meals

Contact number:

018 392 9932

Address:

Unit F1, No. 7, Jalan 51A/243, Seksyen 51A, 46100 Petaling Jaya, Selangor

Email: [email protected]
Facebook:

@tedboybakery

Instagram:

@tedboybakery
At Tedboy, what you're getting is convenience and delicious food all in one go. Their Drop & Go catering service is their main bread and butter, although they also have outlets scattered around the city.
They have some of the best catering boxes you can order for any event with both sweet and savoury options available for you to choose from, and they're also Halal! 
Whether you want to feed a small party or a large corporate event, their baked goods are sure to be a smashing hit, and you won't even have to worry about clean up afterwards either.
*Catering boxes are only available for delivery within Klang Valley.
Customer Review:
"Everything tasted good and made for an eye-pleasing hi-tea buffet. Portions were generous and easy to serve. Delivery was smooth and friendly too. This proved to be a convenient and delicious solution to our last-minute event. Recommended!" - Edlina
FAQS
- How much do catering services cost in the Klang Valley?
Affordability and negotiation are key to finding the perfect caterer. On average, a seated event can cost you RM400-RM600 per pax. Besides, there are counts on per meal package which can cost you from RM15-RM30 per person. 
It also depends on the services you acquire. Some caterers offer pre-during-post event management and some only offer meal management. The ideal way to know is to do some research and ask your caterer of choice to accommodate your budget. Fret not, caterers exist to make your life a little easier. 
---
- How do I make a catering budget?
There are many ways to work your way to finding the best caterer in Malaysia. If you opt for full package catering services, minor tweaks are possible to fit into your budget. However, you need to know what you're looking for. Here are some of the things you can check off your list;
1. Be wary of your guest list
RSVP-ing your invitation is a great way to make sure your events go as planned. For office events, try to manage the invite beforehand and estimate the guest number through the initial counts.
2. Pop-up stalls or self-service
A great way to minimise or make the best of your caterer is to have a self-service option. This way, you can avoid waste and lessen the service fee for waiter staff and ushers.
3. Simple yet classy
Nowadays, there are many options for organising meals at your events. Again, knowing your guests is vital. With that, you can manage the types of meals that should be available to them. Most caterers also allow personalised food arrangements for your event.
Making a catering budget is a tedious job. Be sure to know everything about your event, especially the number of attendees. A proper plan will surely leave you satisfied when the day comes.
Related articles: