Skip the long queues, trolley pushing, and traffic congestion when you go grocery shopping, because now everything is at the end of your fingertips. With just a click of a button, you can get your groceries delivered to you. We've researched to determine that these brands offer the best grocery shopping with delivery service so you can do everything from the comfort of your own home. So click away and get your ice cream delivered to you.
1. Bigbox Asia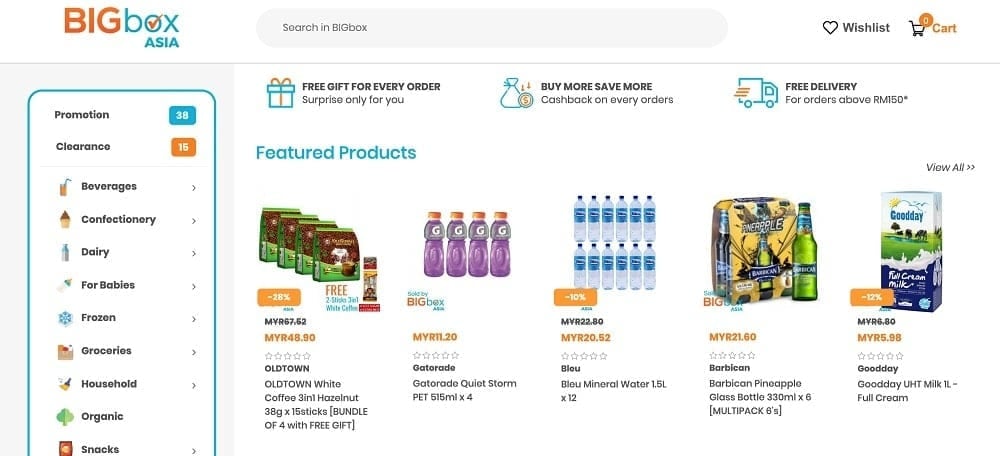 Delivery from RM 10.00
Need to get chilled and frozen goods delivered to you? Try Bigbox Asia! While they do deliver dry provisions as normal, frozen goods are sent to you via an actual frozen truck. It may take 2 to 3 working days for them to deliver.
2. Redtick & Redtick Plus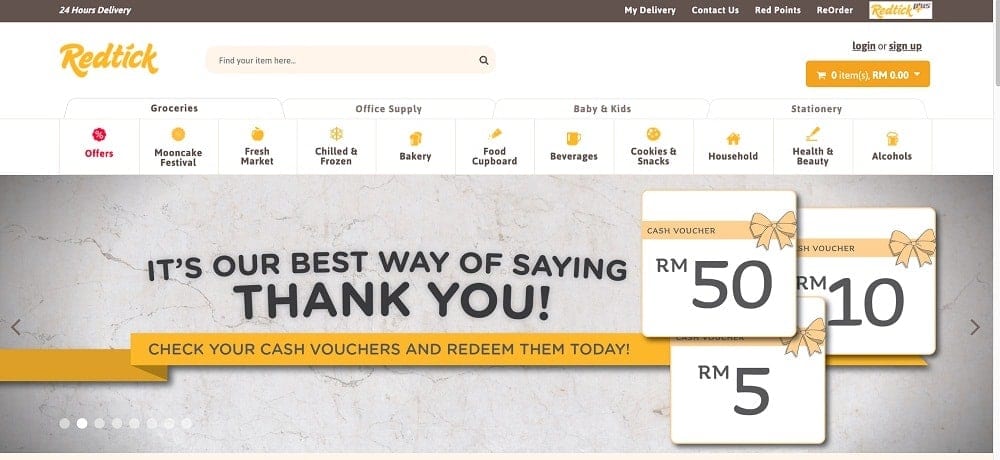 Delivery from RM 8.00
Don't worry if you don't have a debit or credit card, as both Redtick and Redtick Plus accepts cash on delivery. Redtick delivers to areas such as Petaling Jaya, Seri Kembangan, Puchong and Kuala Lumpur while Redtick Plus delivers outside of Klang Valley. However, do take note that Redtick Plus delivers dry food, health and beauty items only.
3. TM Farms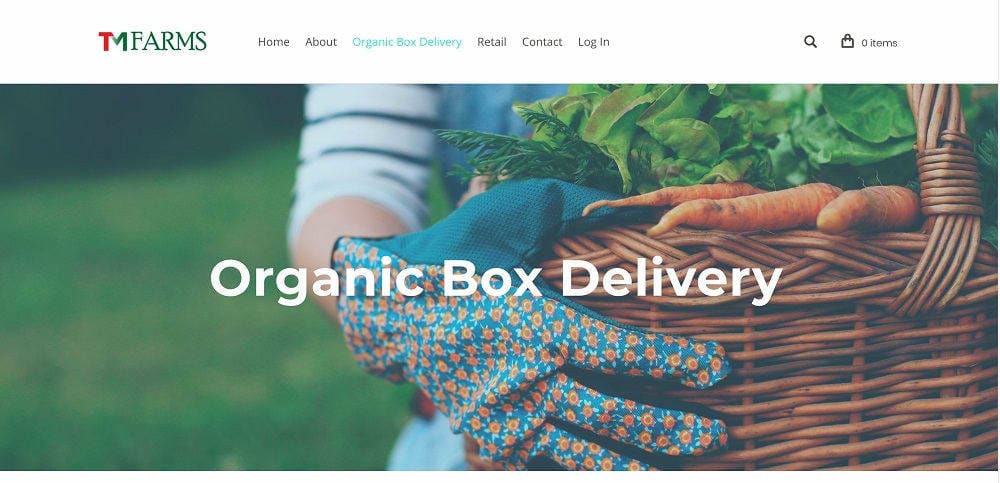 Delivery from RM 20.00
Want to get more foods grown locally? TM Farms feature local produce that is grown in Bukit Tinggi, Pahang. They have a concept whereby you pay a one-time RM 20 for a recycled cardboard box that is used for your first delivery and future deliveries. Choose from different sets such as the Asian Box, Kampung Eggs, Fruit Box, Western Box and Free Range Kampung Chicken.
4. Happyfresh
Delivery from RM 15.00
Happyfresh partners with AEON and Giant to provide convenience to their customers! Now, you can enjoy delivery on the day itself between 10 A.M to 9 P.M daily including Public Holidays. Their delivery fee depends on your requested delivery date, order size, location and distance from the store. If your home is located outside of the normal coverage area, an additional RM1 is charged per km.
5. Tesco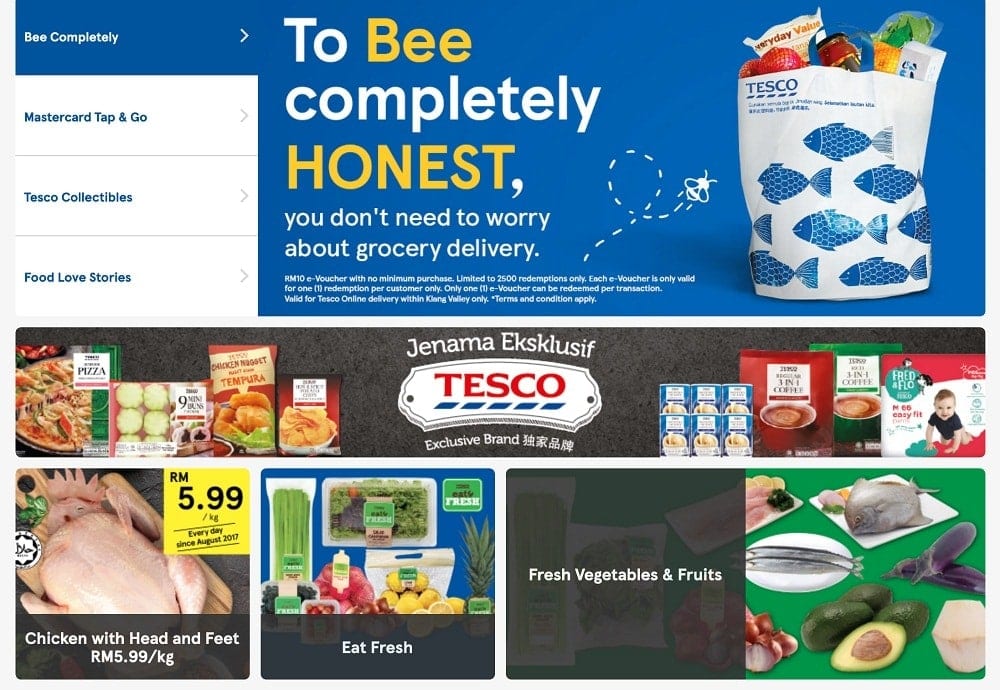 Delivery from RM 6.00
Want a personal shopper to get your groceries for you? Try Tesco's shopping delivery today! They deliver daily with 2-hour time slots between 10 A.M to 10 P.M, making them the fastest grocery delivery service. You're also able to book 3 weeks in advance, how cool is that? If you constantly have no time to do your groceries, then just book in advance. Easy-peasy!
6. Mydin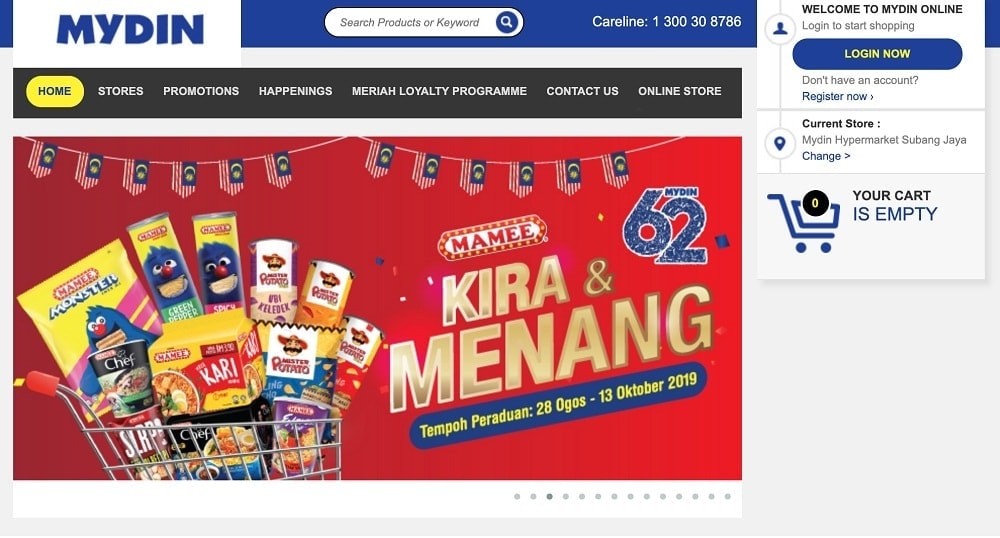 Delivery from RM 10.00
Did you know that Mydin does grocery delivery to certain areas in Klang Valley? Their 2 hour-time slot delivery is available from 10 A.M to 10 P.M. One thing to note is the abundance of ongoing promotions on their website. Take note of the dates to secure sale items and make the best out of your online grocery shopping experience.
7. My Indian Grocery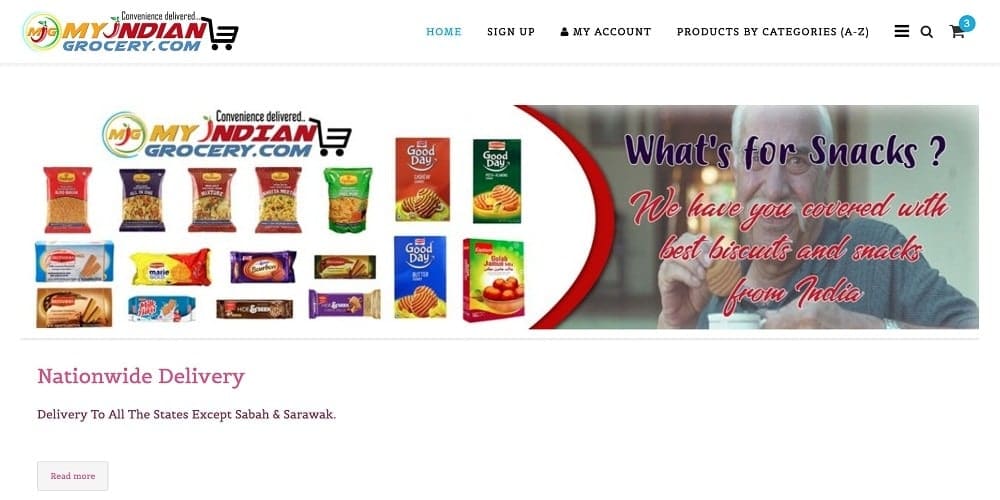 Delivery from RM 7.00
Looking for the best ingredients for Indian cuisine? Get your hands on the best spices and herbs at My Indian Grocery. They have a wide selection of groceries that are not only for the typical Malaysian home but also ingredients compulsory in Indian cooking. They even sell Malaysian treats such as 'biskut kelapa' and 'kacang bulat'! But make sure to order your groceries early as it takes 3 to 5 working days to deliver your orders.
8. Organic4u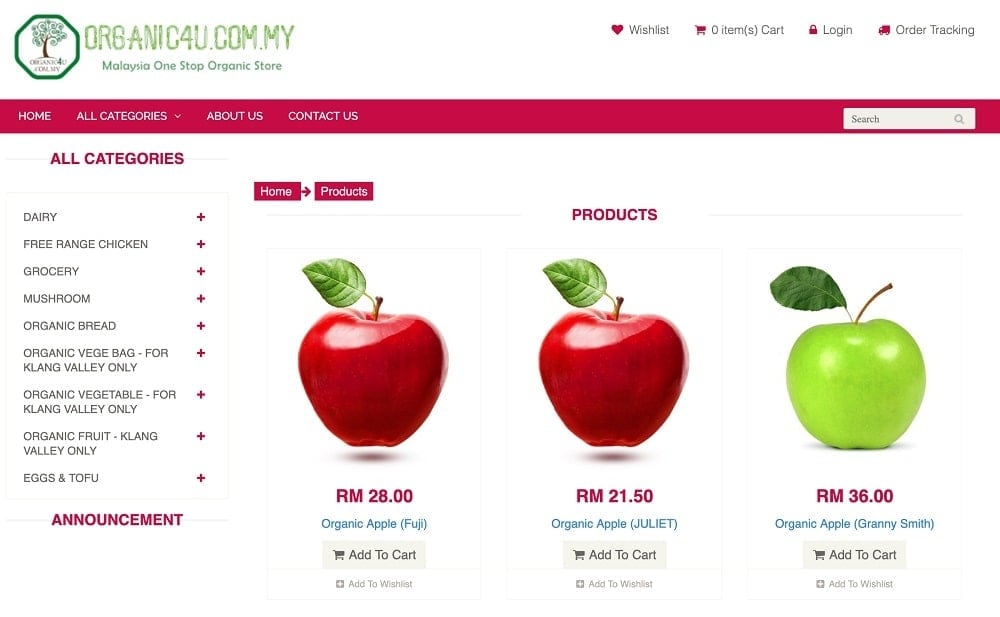 Delivery from RM 20.00
For those who long for organic goods, Organic4u will deliver organic fruits and vegetables to your doorstep every Monday, Wednesday and Friday from 10AM to 6PM in Klang Valley. One great reason to order from them is also its special monthly vegetable bags to let you shop at a wholesome price too.
9. PG Mall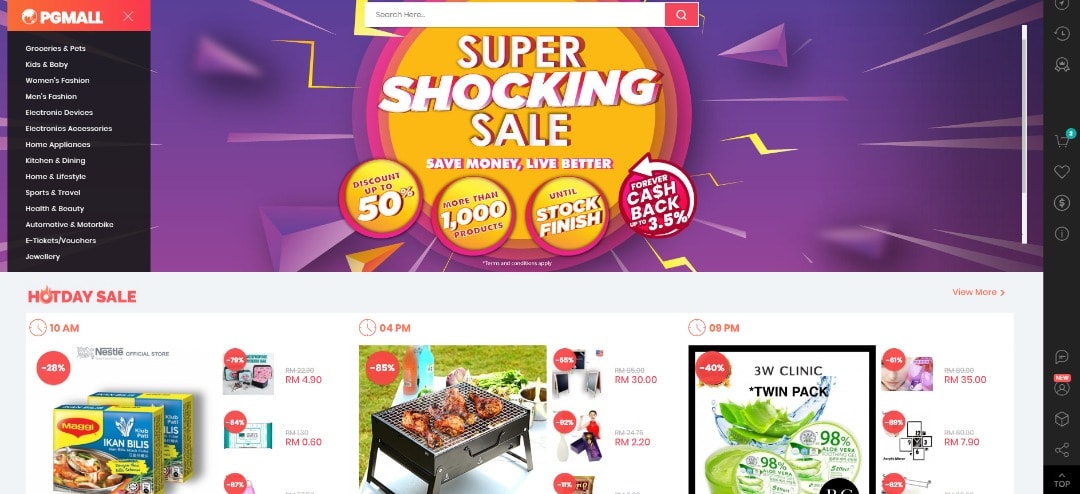 Why drive out into the jam and packed carpark for a pack of milk and bread when you can get them delivered to your doorstep? Shop for more than 1000 products at cheaper prices online on PG Mall and enjoy up to 50% discount. Besides, you can also get 3.5% cashback when you shop for your favourite groceries. Besides, you can even find trendy fashion, accessories and jewellery for both men and women as well as home appliances on their website.
Free delivery
10. My Groser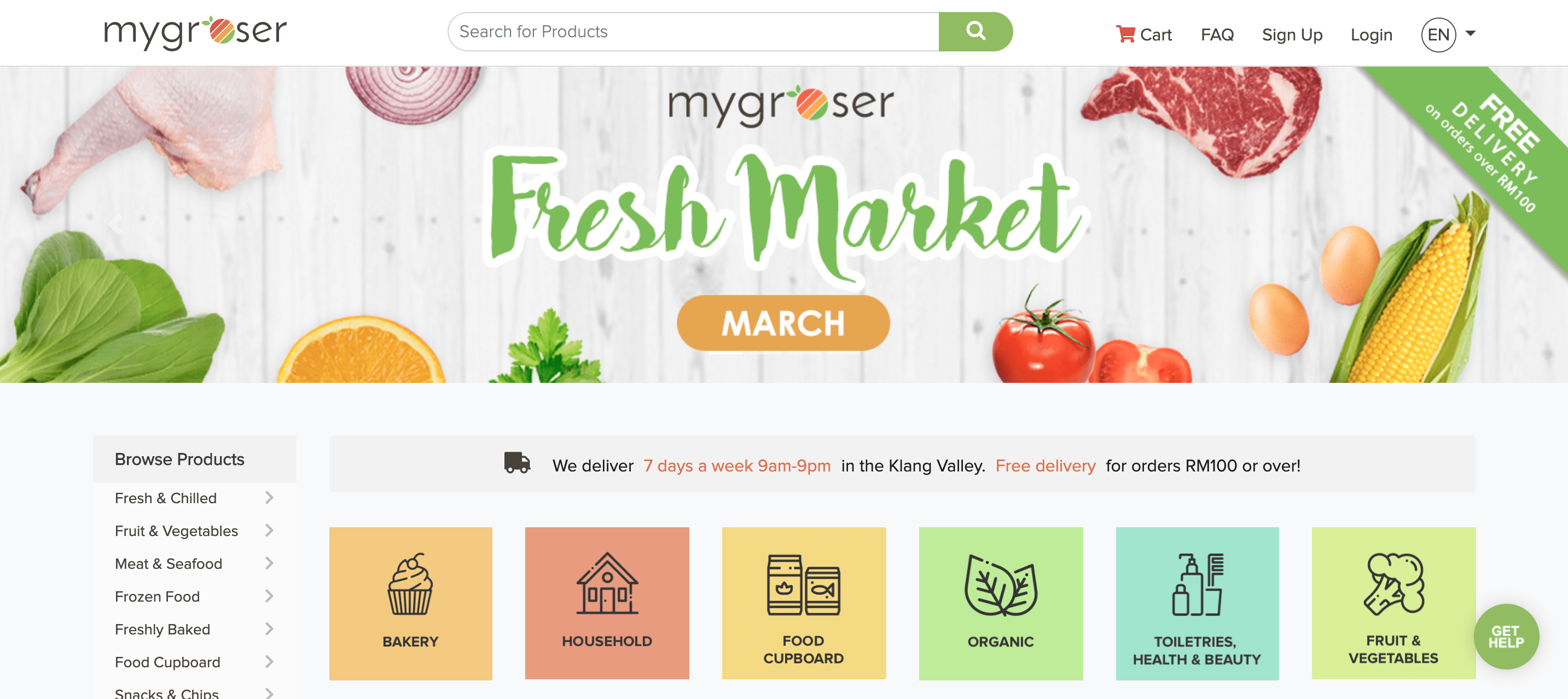 Free delivery for orders above RM100
If your favourite grocer is out of stock for almost everything, then you should give MyGroser a go. They will deliver your good on the same day, from 9am until 9pm every day, so you don't have to go into panic mode when your pantry is out of stock. Of courese, they deliver during public holidays as well. Groceries aside, they can also deliver fresh loaves of bread and pastries from their bakery as well.
11. Jaya Grocer
Delivery is suspended due to the COVID-19 outbreak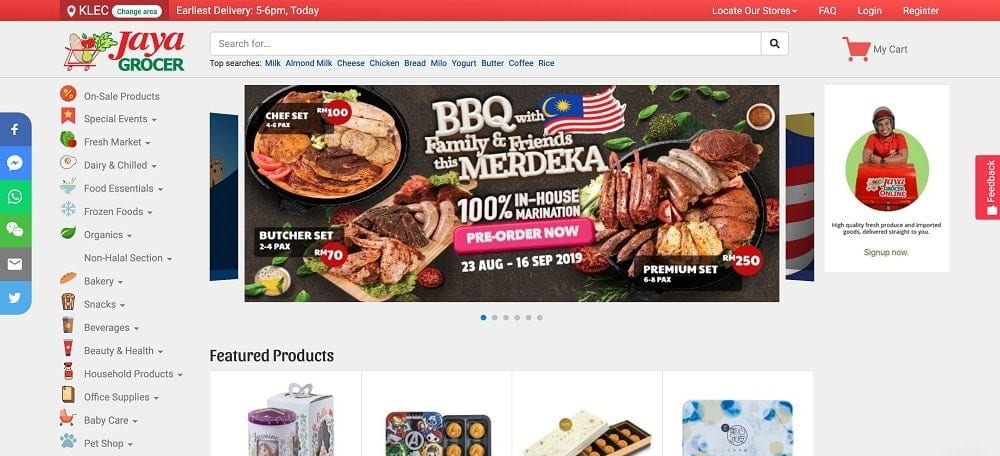 From RM 9.00
If you rather shop from your phone, Jaya Grocer has an app that you can download either from Playstore or Appstore. Just select the items that you want and voila, they'll get your orders sent to you on the same day, even on public holidays! Delivery fee starts at RM 9 which is quite reasonable for fast delivery.
Disclaimer: The pricing shown is just a good indication of how much these products are worth. The prices could change based on the e-commerce promotions that are going on. If some of the products are not available, do email us at [email protected] Thanks!