Didn't manage to catch a break during the 9.9 Shopee sale? No worries, you can go ahead and enjoy Shopee's 10.10 Sale!
Happening between 25th September to 10th October (2020), Shopee 10.10 sale will feature countless of vouchers and discounts for popular household brands such as Samsung, Philips and even Puma. There will be Shopee coins to win, Million Dollar Brand Discounts to participate in, daily free shipping and more.
Do watch this space, as we'll be updating the article when more info is released!
---
Banks x 10.10 Shopee Vouchers
Before you go all out, make sure to check if your bank's credit card is eligible for an additional discount off! Here are the bank credit cards with extra Shopee 10.10 discount:
Alliance Bank: Up to RM15 off with minimum purchase of RM100, valid for the first 5,800 Shopee customers
---
Million Dollar Brands Discount

This campaign appeared during Shopee's 8.8 sale. And if you were a fan, lucky for you as Million Dollar Brands Discount is once again happening with even more irresistible deals. Here, Shopee has put RM1 million worth of discounts into selected products from top brands, and these selected products will see a huge slash of a price.
Some of these huge discounts include:
Samsung inverter air conditioner (RM1,231 from RM1,899)
Microsoft Surface Pro X (RM5,249 from RM6,194)
Furla Bucket Bag (RM862 from RM1,016)
...and much more!
Just visit the Million Dollar page for current happening deals, add them to your cart and check out on the given date. These deals are of limited quantities and will change daily, so don't wait when you see something you like!
---
Daily RM10 Free Shipping

No Shopee sale is complete without applying a free shipping voucher. From every day until the 10th of October, collect your daily Free Shipping Voucher (with a minimum spend of RM10) which can be used sitewide at specific times during the day. Timeframe for collection are: 12AM, 10AM, 12PM and 10PM.
---
Daily 10.10 Discount Vouchers (Up to 20% off)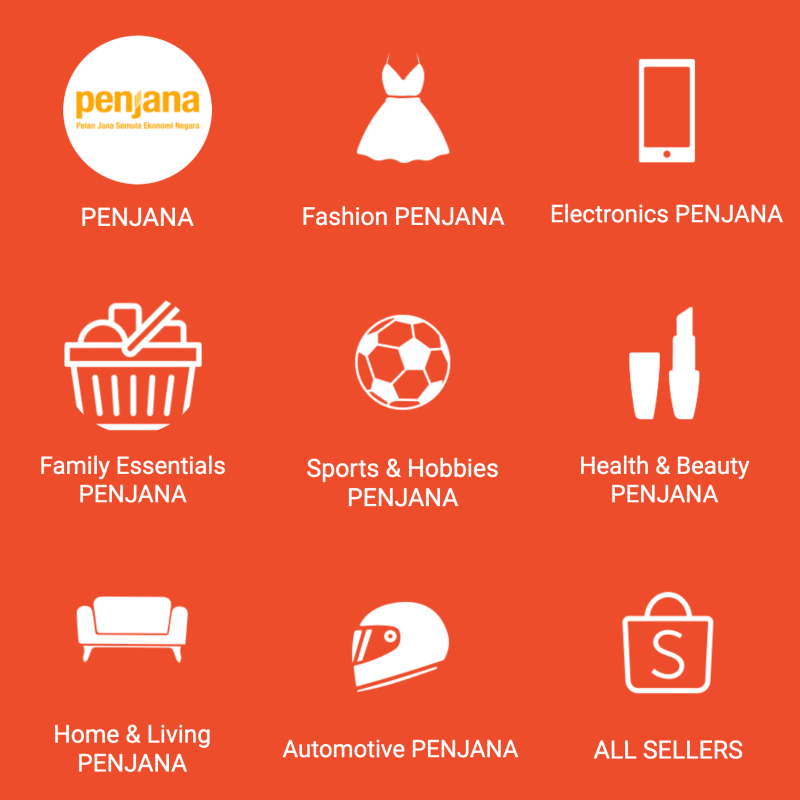 Of course, there are all the 10.10 vouchers to collect every day until 10th of October. Just log in to Shopee, collect the vouchers and enjoy additional discounts of up to 20% off your purchases, or up to 20% cashback in the form of Shopee coins. These vouchers are available in various forms such as for sitewide or for a specific category, so stack your vouchers carefully.
---
Shopee Shopper's Choice Awards

Remember all those social media popularity contests that you hate so much? Better start appreciating (and liking) them because at Shopee Shopper's Choice Awards, you get to choose which products are entitled to a huge discount.
From 1st October, Shopee users can vote for their favourite products shown. By the 10th of October, the top popular products will be discounted at a very low price. Best to give it your all and make that happen!
---
Daily RM10 Deals

How low will you pay for an item on Shopee? Every day, Shopee will feature Shocking Sale deals with prices as low as RM10. There will be as many as 11 sessions in a day, all the way from midnight till the day ends.
---
Brands Spotlight

How big of a brand follower are you? Even if you aren't, you're bound to like products from some of the many official authentic brands on Shopee. Exclusive vouchers and deals will be available on several brands at certain hours of the day. Here, you can catch brands like Maybelline, Puma, Mamonde, Baseus and Philips with discounts up to 80% off. We're sure you wouldn't want to miss out on this!

---
Play & Win Up to RM1 Million Prizes
If you're someone who hates relying on snatching limited Shopee vouchers, then try your luck and skills in playing 10.10 Shopee games every day instead to win some more amazing prizes!

---
Calendar: Shopping Guide
Stay up to date (and ahead of the competition) by setting reminders for yourself to catch exclusive themed sales every day. There will be many chances to make your daily Shopee visit worthwhile, such as joining in on the many sales that will be happening: Opening Day, Fashion Brands, Daily Essentials, Cashbacks, Tech Upgrades and many more.