This is a great time to be a Star Wars fan, with the final Star Wars episode, The Rise of Skywalker that came out on the 19th of September 2019, bringing George Lucas's series to a fitting and climactic end.  
But that doesn't mean that the Star Wars Saga ends there. As the Extended Star Wars Universe is now under Disney, there'll still be new movies, TV series, video games, comics, novels and much more coming out in a steady stream. 
Star Wars has grown from its humble roots as an Indie space flick/passion project which George Lucas found hard to finance, into the Behemoth it is today. One reason for the longevity of the Star Wars franchise is simple; it's the legions of Star Wars fans surpassing generations which have kept demand up for new merchandise year in and year out.  
This list is for those who want to get their hands on amazing Star Wars merchandise which also makes the perfect choice for your loved ones. Check out some of the cool galactic gifts we've listed down for your favourite Jedi or Sith in the season of giving.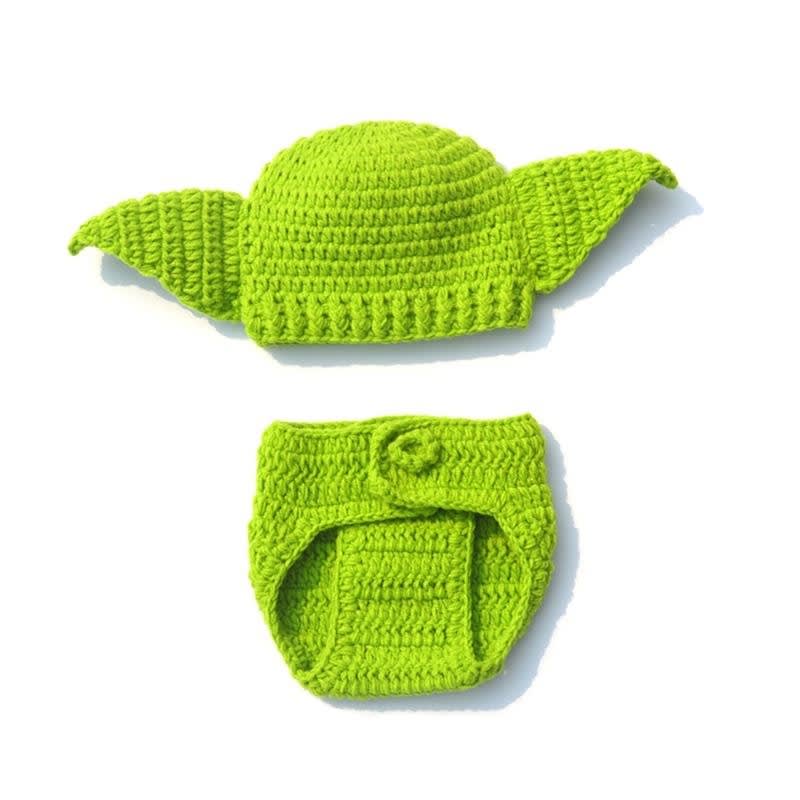 Check Handmade Knitted Baby Star Wars Yoda Costume price below:
It's nice to pass on your passionate interests to your children. If you or your friends are big Star Wars fans, this handmade Yoda costume for babies will surely be appreciated. Well, Yoda does look like a wrinkled baby, what more with the growing popularity of  The Child, dubbed 'Baby Yoda'. So this costume is a cute way to let the little ones join in the Star Wars fun.
More: The Ultimate Malaysian Christmas Gift Guide For Every Person On Your List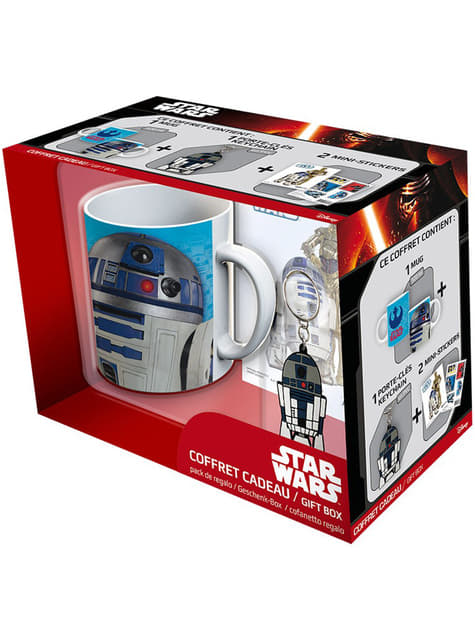 Check R2D2 Gift set (Mug, Keychain and Stickers) price below:
Why give one Star Wars themed gift when you can get three for the price of one with this Star Wars goodie box? Recommended for those who's a fan of the cute heroic robot character R2D2, or is a new Star Wars fan, can enjoy this set of official merchandise which includes a printed R2D2 mug, R2D2 keychain and 2 sets of droid stickers.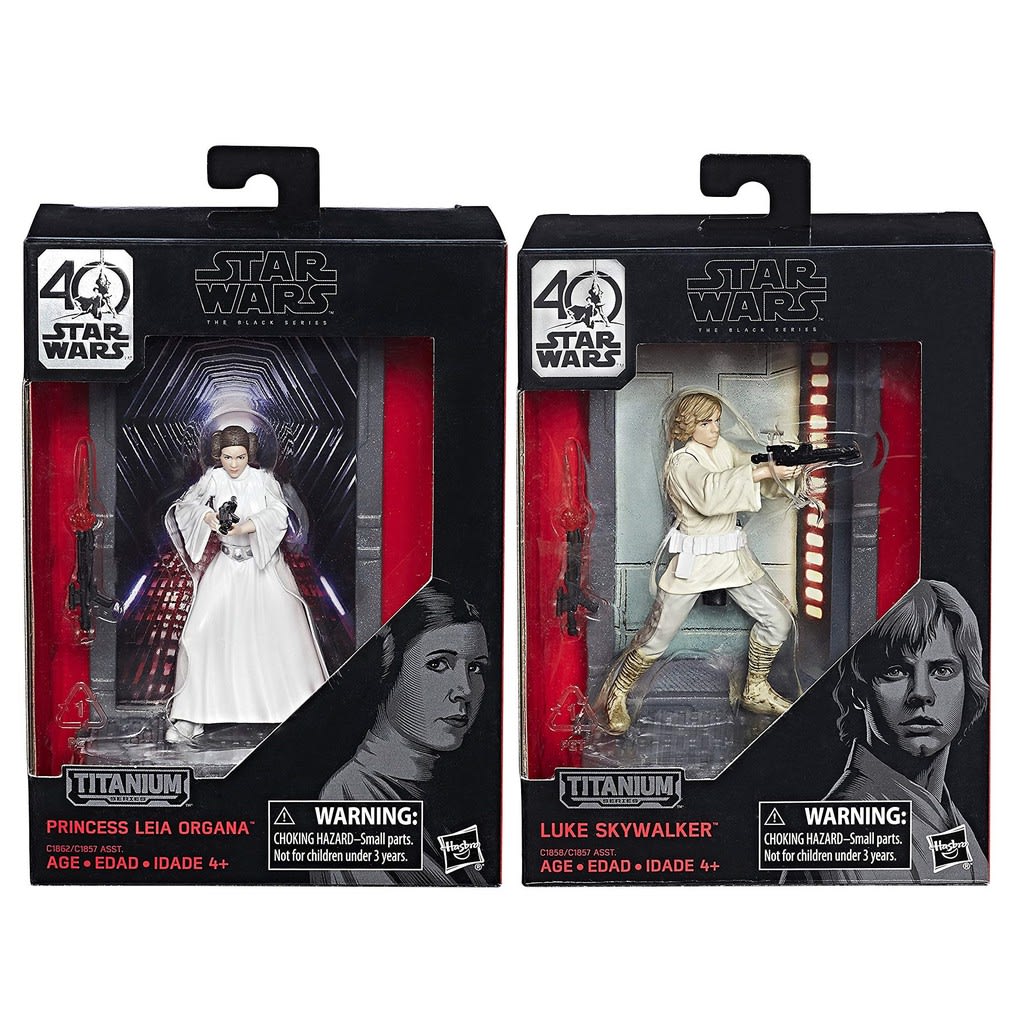 Check Luke Skywalker and Princess Leia Black Titanium Series price below:
What better Star Wars gift set is there to give than these amazingly life like renditions of  Princess Leia and Luke Skywalker, two of the most beloved characters from the films?
Especially with the passing of Carrie Fisher the actress who played Leia in the films, these 3.75 inch statues will allow fans to remember the actress in her prime. The titanium figures each come with accessories, base and hologram backdrop that's ready to be displayed wherever you choose.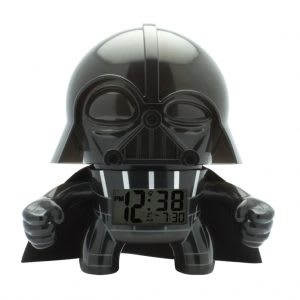 Check BulbBotz Star Wars Darth Vader Alarm Clock price below:
We know, we know… with phones, no one really has an alarm clock these days. They're clunky, and they take up space. The thing is, this Darth Vader alarm clock makes us want to resurrect the good old days where we woke up to the obnoxious ringing of an alarm clock. 
Another reason to get an alarm clock? Studies have shown that leaving your phone outside of your bedroom at bedtime is good for you. With the cutest (yep, it's cute) Darth Vader alarm clock ever, we're inclined to agree.
More: Jingle His Bells with these 10 Perfect Christmas Gifts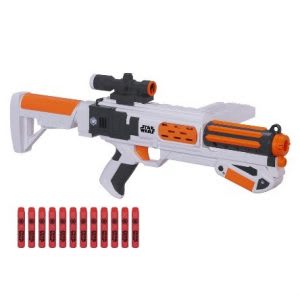 Check Nerf Star Wars Stormtrooper Deluxe Blaster price below:
A fan of shooting games, BB guns or Nerf? Instead of the typical Nerf guns, why not get this special Star Wars Themed blaster for your kids instead? Start off your kids early, and get them their very own Stormtrooper Blaster!
They'll join the Dark Side in no time, and you'll have yet another member of the Galactic Empire to watch the next movie with. I mean… why not even buy two, so you can have epic Nerf Gun wars with each other? Just remember to take frequent bantha milk breaks.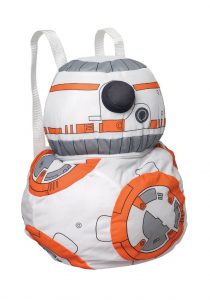 Check Star Wars Episode VII – The Force Awakens BB-8 Back Buddy price below:
One of the cutest things on our list, this delightful little backpack in the shape of the cute robot character BB-8 which just so happen to be a fave among female Star Wars fans.
Sure, you might not have one of those cool app-controlled BB-8 toys, but you can put your valuables inside BB-8 and carry it with you casually, which is essentially the next best thing. It's the perfect gift for adults and kids alike. And the best part is that it's soft and plushy enough to be used as a makeshift pillow! No travel buddy? No problem, BB-8 has your back, literally.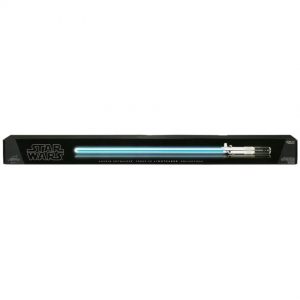 Check Star Wars - The Black Series Luke Skywalker Force FX Lightsaber price below:
A lightsaber is probably one of the most cooler Star Wars pieces that every fan wishes to have. Whether as a decoration or for a Lightsaber Star Wars show, you can start with looking at this authentic life-size Lightsaber collectible.
Sure, it may not be cheap, but the quality is worth is especially for passionate fans. The Lightsaber feature light and sound effects that are authentically from the movies. Lending its good quality is the metal used to design it. Moreover, each Lightsaber comes with a display stand for you to proudly display it as a decorative, whether in your office or at home.
More: 7 Places to Shop For Your Christmas Tree Online ASAP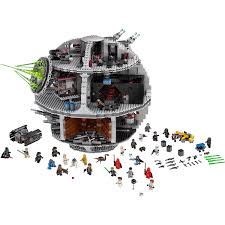 Check Lego 75159 Star Wars Death Star price below:
Here's some Star Wars fun you can share with your loved one. So why not let the happy couple spend the holidays building the Death Star out of Lego? 
This is a kit that will let you do just that, and provide your friends or family with fun for all ages including kids and the elderly. Yes, Star Wars Lego can be quite pricey, but hey, it's Christmas – go big, or go home. Plus after you are done, you get a nice decorative piece to display!
More: Hurry Down Her Chimney with These 10 Christmas Gifts
Disclaimer: The pricing shown is just a good indication of how much these products are worth. The prices could change based on the e-commerce promotions that are going on. If some of the products are not available, do email us at [email protected]. Thank you!