Did you know that harmful chemicals like sulfates are commonly found in body and hair care products? It can include but is not limited to shampoo, hair conditioner, face cleanser, and toothpaste. In fact, it is also easily available in household cleaning products such as laundry and dish detergent. 
If you're still feeling sceptical, read on to find out why you should go sulfate-free.
12 Best Sulfate-Free Shampoos in Malaysia
---
How does sulfate affect your hair?
Sulfate, often found at the top of the ingredient list in shampoo, is a type of anionic surfactant that draws out oil and dirt. In simpler terms, sulfate works with water to easily create a rich lather that takes away the residuals of dirt, grimes, and dead skin cells with it when you rinse out the shampoo. 
Rumour has it that sulfate (especially sodium lauryl sulfate, SLS) can cause cancer. However, there is no scientific evidence to back up those claims or that sulfate possesses any health-threatening risks. One thing to keep in mind is that using this type of formula, in the long run, can potentially damage your hair and cause dryness, redness, or irritation on the scalp.
If you have a dry, sensitive scalp or frizzy, colour-treated hair, chances are the shampoos containing sulfates can strip your hair of its natural oil and moisture, leaving it dry and brittle. That being said, people with greasy hair or dandruff problems might really benefit from its potent clarifying effect.
Can sulfate-free shampoo cause hair loss?
Thankfully, sulphate-free shampoos typically do not cause hair loss. On the contrary, shampoos containing sulphate could lead to hair thinning as inflammation around the hair scalp can occur. This also applies to those with curly and dyed hair.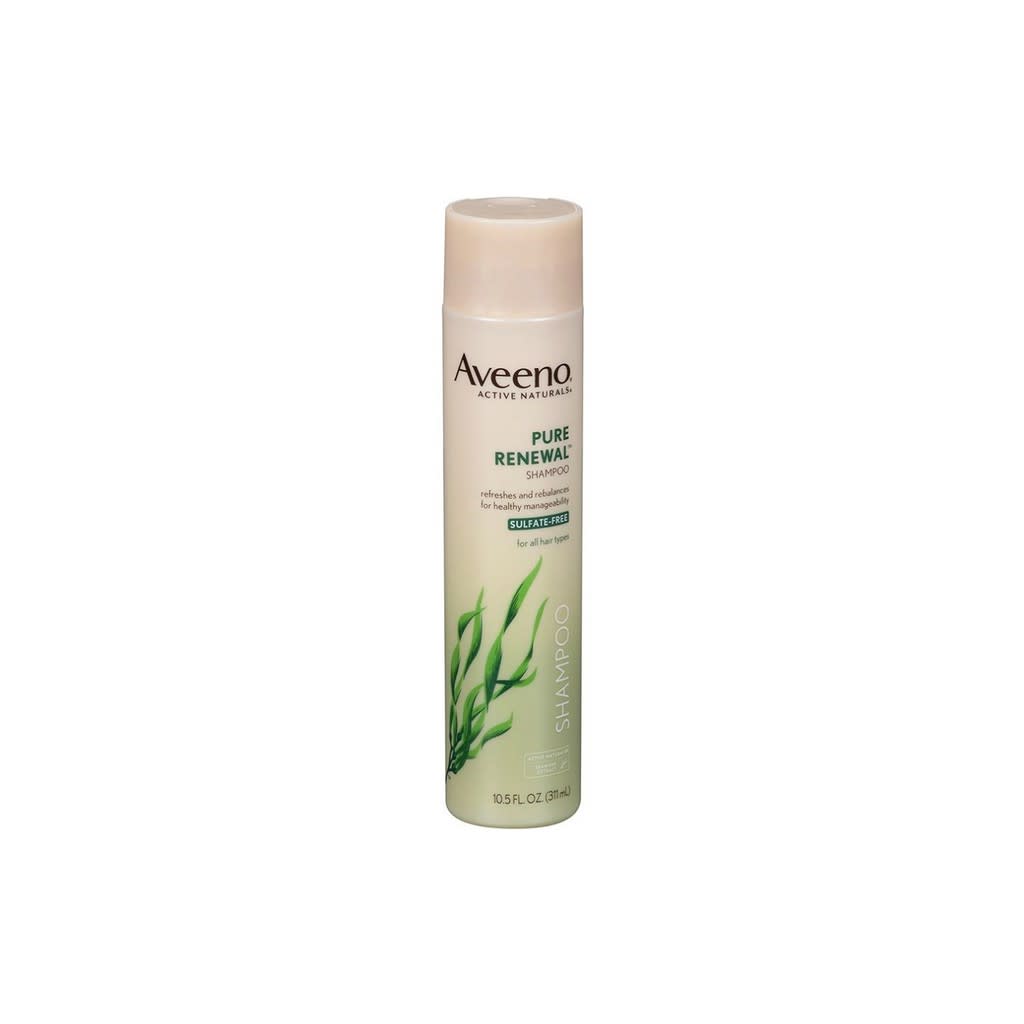 Check Aveeno Pure Renewal Shampoo price below:
add_circle
Safe for color-treated hair
add_circle
Good clarifying effect
add_circle
Rebalances hair's optimal moisture levels
add_circle
Soft and manageable hair
remove_circle
can dry out hair if not followed up with conditioner
Did you know that fine hair is prone to getting oily roots faster than other hair types? The reason behind this is because fine hair has more hairs per square centimetre and each hair has its respective oil gland attached to it. So, having more hairs means that there are more oils to be produced on the scalp. 
Features:
Specially designed with sulfate-free NATRASURF™ technology, the Aveeno's Pure Renewal Shampoo offers gentle cleansing that will not strip your hair. Instead, it helps to rebalance the hair's optimal moisture levels and bring it back to life. 
On top of that, there's also naturally derived seaweed extract in the shampoo, helpful addition to achieving soft and manageable results. 
Testimonies:
Relating to those with this issue, satisfied users claim that this shampoo helps to keep their locks healthy. However, despite its good clarifying effect, some pointed out that the shampoo can be relatively drying if one doesn't follow up with some hair conditioner.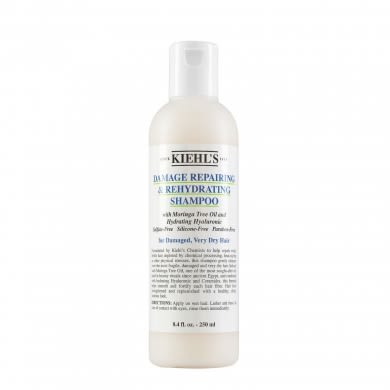 Check Kiehl's Damage Repairing & Rehydrating Shampoo price below:
add_circle
Works to turn hair softer, smoother and healthier
add_circle
Effective with just a small amount; a little goes a long way
remove_circle
Contains fragrance
Considering all the physical stresses your hair has to endure in a chemical treatment or your everyday heat styling, you may not want to skip the aftercare it deserves. So try this shampoo from Kiehls as it strives to repair and rehydrate your genuinely dry, damaged hair. 
Features:
Made with Moringa Tree Oil- a botanical miracle cure that is best known for its moisturizing property, this invigorating formula smooths the cuticle surface and leaves your mane feeling strengthened. 
To boot, hydrating active ingredients such as hyaluronic acid and ceramides are also infused in this formula to retain the hair's vital moisture. It gently cleanses and brings your lacklustre hair back to life. And though "gentle" was what we used, this hair is certainly strong in its performance, even for thick long hair!
Testimonies:
Many users are happy to notice a significant difference that their hair feels soft and incredibly nourishing after each wash. Even better, users discovered that this hydrating shampoo works a charm on the dry scalp too.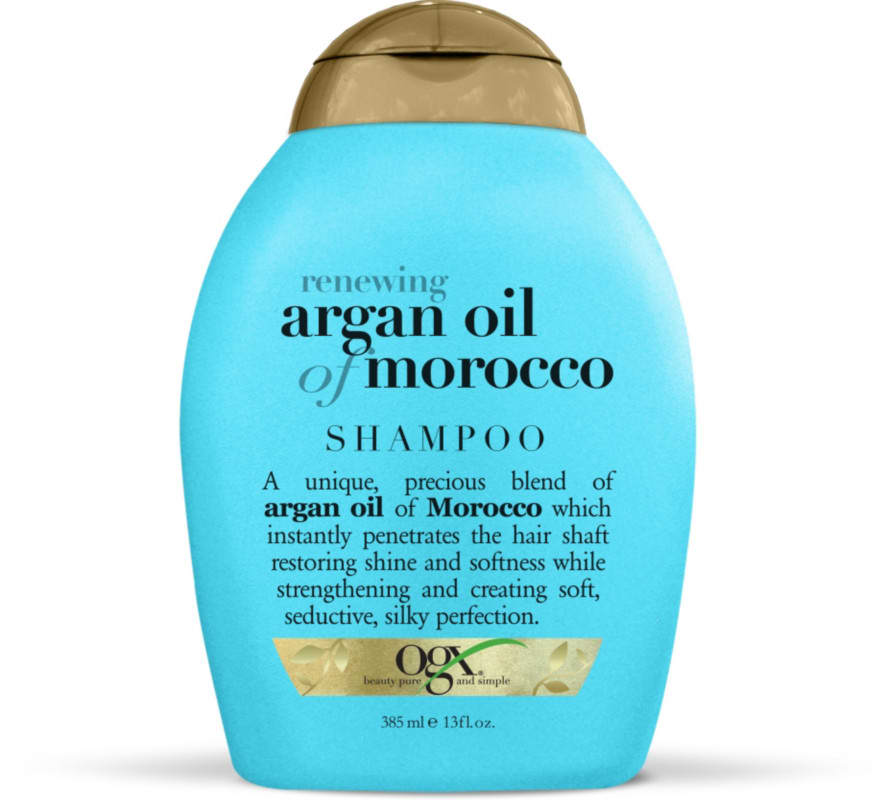 Check OGX Renewing Argan Oil of Morocco Shampoo price below:
add_circle
Has a distinctive smell
add_circle
Lathers up nicely
add_circle
Is kind to damaged hair
add_circle
Travel-friendly size
remove_circle
Might not work for coloured hair types
Enriched with a perfect blend of argan oil, this invigorating shampoo from OGX helps to revive stressed locks and imbue them with new life. 
Features:
The said botanical oil is extracted from native Argan trees in Morocco. Said oil is known to provide natural vitamin E and antioxidants for ages. By lending its magic to this unique formula, it penetrates deep into the hair shaft and renews the cell structure to unveil a radiant shine from within. 
Apart from that, this shampoo protects tresses from damaging heat caused by styling tools as well as UV radiation which can lead to unwanted frizziness. It works to lock in the hair's moisture and leaves your hair feeling silky smooth. 
Testimonies:
In spite of the peculiar slime-like texture, users adore the delicate woody scent it leaves behind after each wash. Moreover, the shampoo is easily available in your local drugstores and is on the budget side for such a shampoo formula.
A good thing to know is that this product is often recommended for those with dry scalps.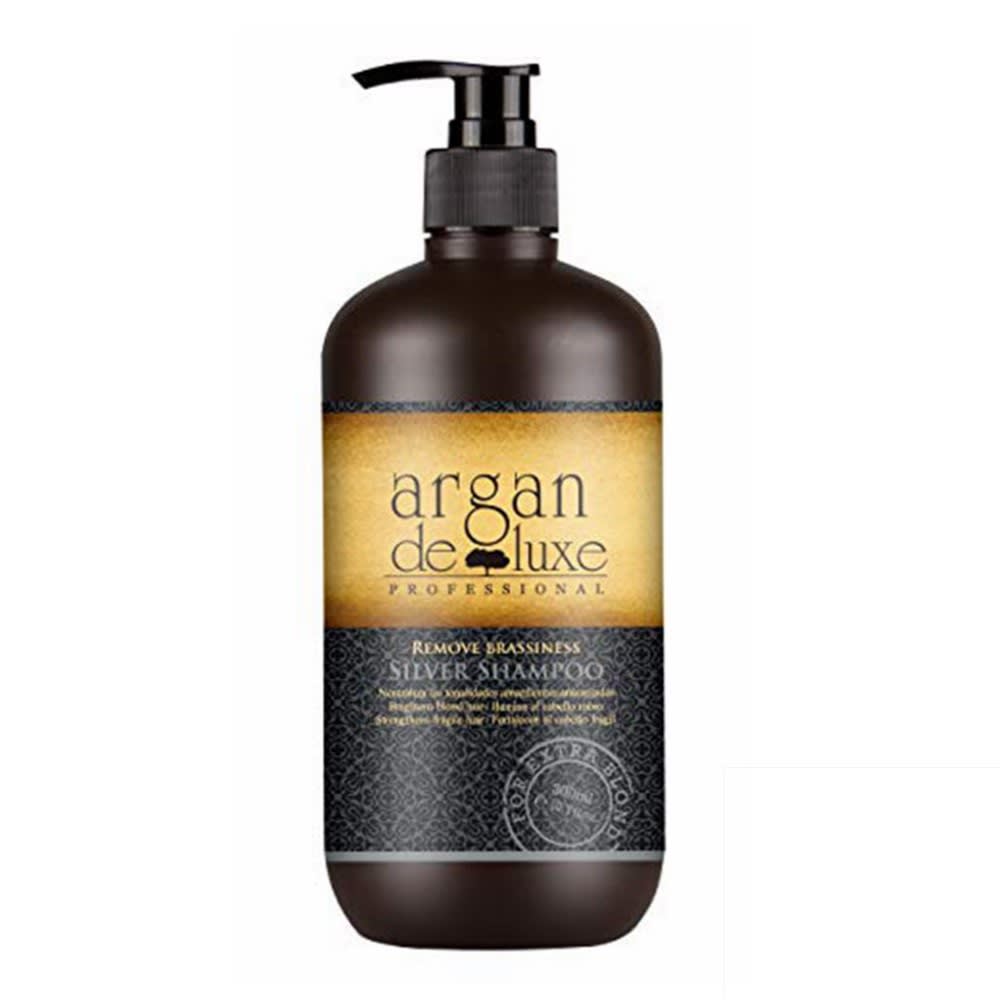 Check Argan Deluxe Remove Brassiness Silver Shampoo price below:
add_circle
restores shine back to hair
add_circle
softens and smooths frizzy hair
Working by the basic principle of the colour wheel, purple is the direct opposite colour of yellow, which means when both of the colours meet, they will work to counteract and neutralise each other. That being said, purple shampoo is widely used to remove the yellowy tones in blonde hair. 
Features:
This silver shampoo from Argan Deluxe utilises the colour theory to remove brassiness from your lightened strands. Unlike the regular purple shampoo, this one claims to work well on blonde, grey, red, and even brown locks. 
For the best result, it is recommended to use the product consistently on a weekly basis (once or twice a week). This is because factors like environmental stresses and daily heat styling tools are the main contributor to messing up with your hair colour. Thus, corporate it into your daily shower routine to optimise the benefits of each silver wash.
Moreover, this pick is formulated with wheat proteins and vitamin B5 to keep your hair strong and moisturised while refreshing your hair colour. 
Testimonies:
With all the haircare benefits mentioned, its highly-rated formula received a lot of good reviews and is proven effective by users.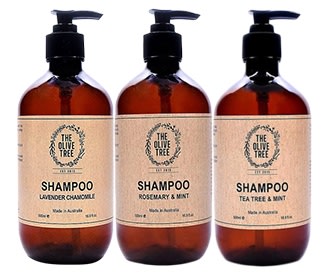 Check The Olive Tree Shampoo price below:
add_circle
Nice natural scent
add_circle
Proven to reduce hair loss
add_circle
Refreshing formula
remove_circle
Not recommended to use during pregnancy
A life-saver for those who are struggling with dandruff problems; the Olive Tree Shampoo is a 100% plant-based natural solution that is free from every unfriendly chemical that you can think of. Thus, it's an ideal formula for those prone to an easily irritated, itchy and flaky scalp. 
Features:
The herbal shampoo is formulated with rosemary and mint which helps to stimulate blood flow to the scalp. As a result, it encourages hair growth as well as restoring shine to your dull hair. 
Another star ingredient found in this refreshing formula is the aloe vera juice. Best known for its moisturizing and healing properties, the highlighted ingredient serves as a repairing treatment to strengthen hair strands. It contains a combination of nutrient-rich actives to leave your mane with a glossy shine. 
Testimonies:
Hair loss is quite a difficult issue to reduce, but this shampoo has been tried and tested by many to promote healthy hair growth even on those with a sensitive and red scalp. Some even thank it for making their hair soft despite the absence of a hair conditioner.
Check Shea Moisture Jamaican Black Castor Oil Strengthen & Restore Shampoo price below:
add_circle
Certified organic based ingredients
add_circle
Works for all hair types
remove_circle
On the pricier side
If you often find your scalp left with greasy residue even after washing it, consider this clarifying shampoo from the SheaMoisture. Its refreshing formula promises to slough away every trace of product buildup and ensure that both your hair and scalp feels squeaky clean after. 
Features:
Powered with Jamaican Black Castor Oil, this pick works especially well on kinky, curly, or wavy natural styles. It is formulated to strengthen and repair damaged hair follicles, which then helps to improve the hair's overall health and promote its natural growth. Also, it fosters hair resiliency to reveal a healthy-looking mane from the inside out. 
Besides cleaner and stronger hair, this shampoo is also paired with Organic Raw Shea Butter to nourish dry, brittle curls with a generous helping of hydration. It creates a protective barrier to keep your locks from external pollutants and prevent any further breakage. 
Testimonies:
Although most users are mesmerised by the potent clarifying effect of this shampoo, several users pointed out that it can dry out their hair.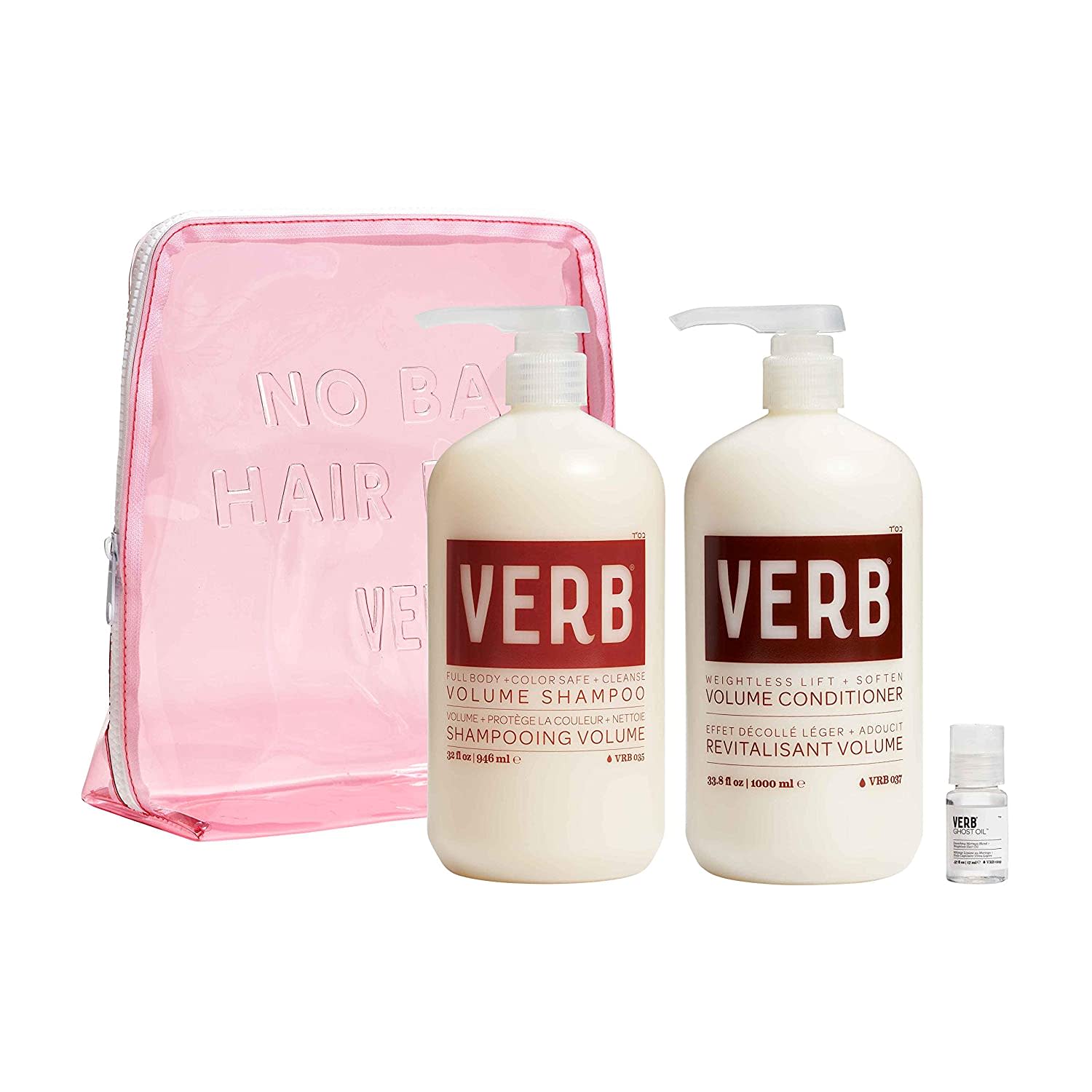 Check VERB Volume Shampoo price below:
add_circle
Weightless formula
add_circle
Thicker and fuller hair look
add_circle
Keeps hair moisturised
add_circle
Cleans hair well
remove_circle
Some users claim that they do not notice an increase in volume for their fine, limp hair
Live up to a vibrant life with the VERB Volume Shampoo as it does not only protect your hair colour from fading, but the weightless formula also adds a boost of volume to your flat, lifeless hair crown.
Features:
For a natural voluminous hair look, this pick is fortified with a patented copolymer to build up a full-body volume. To boot, vegetable keratin protein is added to smooth and strengthen hair fibres which then helps to reduce hair loss from breakage. The result is less frizziness and more luminous shine. 
Working against colour-fading and brassiness, this shampoo is also enriched with Pro-vitamin B5 to rehydrate thirsty locks. It keeps hair moisturised and at the same time, forms a line of defence from UV radiation with the help of sunflower seed extract. 
Testimonies:
Most users state that this shampoo works just like its name suggests;- volumizing and weightless. Still, there's a minority of complaints where there's no noticeable increase in volume for their fine, limp hair.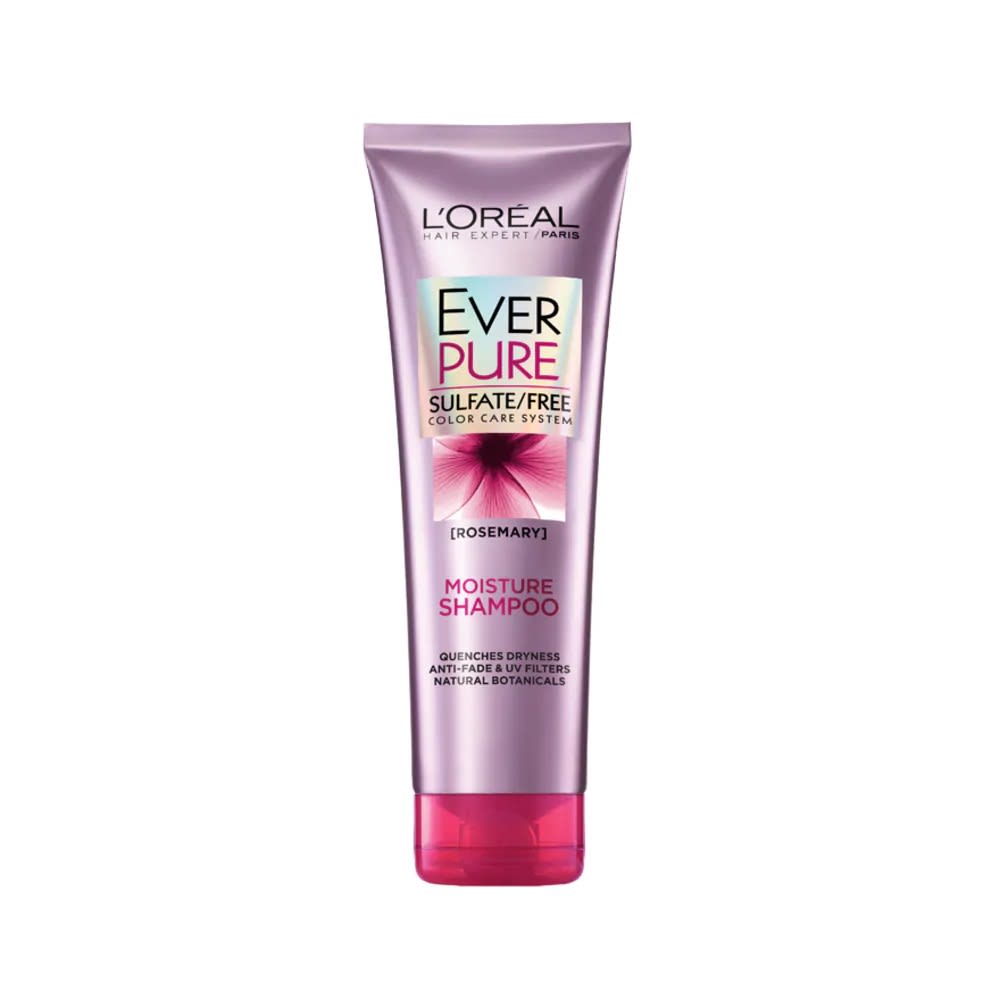 Check L'Oreal Hair Expert Ever Pure Moisture Shampoo price below:
add_circle
Restores shine to colour-treated hair
add_circle
Moisturising formula
remove_circle
Contains fragrance
Here's a nice safe option for those who are feeling sceptical about switching to a sulfate-free shampoo. The L'Oreal Hair Expert Ever Pure Moisture Shampoo offers a gentle yet effective hair-cleansing without urging you to splurge on such a shampoo first. 
Features:
The vegan shampoo is exclusively formulated without any harsh sulfates, salts, and paraben. Hence, this makes the shampoo solution mild enough to be used on colour-treated hair. So don't worry about washing out the hair colours as this one keeps the vibrancy fresh for up to four weeks!
Also, this pick is infused with Rosemary Oil which aids the product to restore the essential hydration to hair. Moreover, the shampoo offers the benefit of UV ray protection - great for us ladies that live in hot weather climates.
Testimonies:
While the cheap price tag can be sceptical for some, results are nevertheless proven by users. Especially those with dry hair, find that the shampoo leaves their hair feeling nourished and moisturised after usage.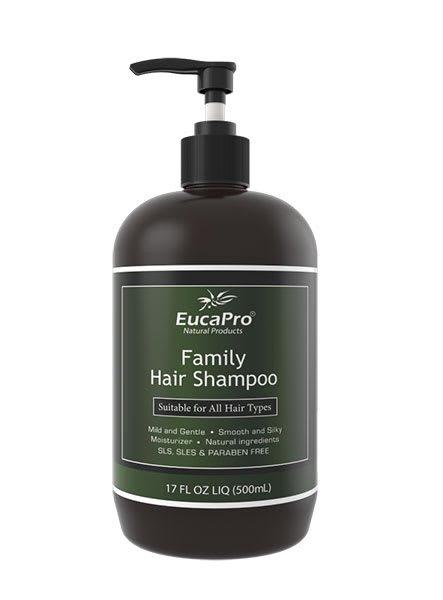 Check Eucapro SLS Paraben Sulphate Free Hair Shampoo price below:
add_circle
Value for money
add_circle
Good clarifying effect
add_circle
Cleans effectively without stripping hair moisture
remove_circle
Contains essential oil; might be irritating for very sensitive scalp
Sulfate shampoos are not the cheapest, as there is the need to look for replacement ingredients that can clean the scalp safely. So if you're looking for something simple, easy, and goes a long way, this Sulphate Free Hair Shampoo from Eucapro may serve you and your family just fine. 
Features:
Instead of the common harsh chemicals such as SLS, SLES, and Paraben, this Australian formulation is brimming with a powerful blend of natural essential oils. 
It contains Rosemary, Peppermint, Tea Tree, and Olive Oil to quench the thirsty strands as well as preserving its natural moisture. And thanks to the peppermint and tea tree infusion, the shampoo does offer a minty-fresh after wash. For the best result, Eucalyptus Oil is also infused in it to help calm a dry, irritated scalp. 
Testimonies:
Of course, don't expect fancy results as the shampoo's main point is to wash and hydrate the scalp. Still, all the goodness highlighted is packed in a generous bottle of 500ml, which many users generally agreed is that this shampoo is very good value for the money. And many also advocate for the fresh wash one gets after use.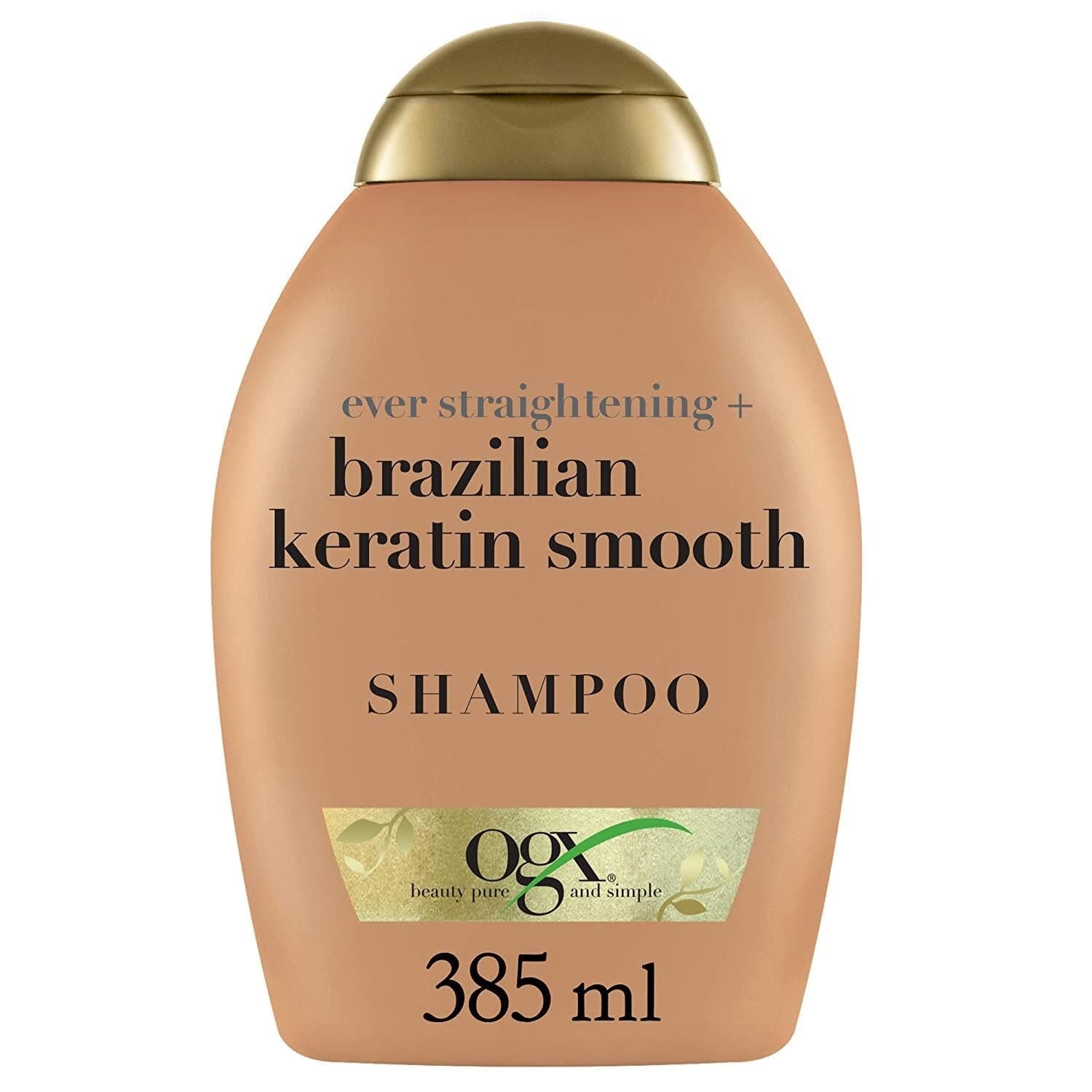 Check OGX Brazilian Keratin Shampoo price below:
add_circle
Works even for thicker hair
add_circle
Keeps hair softer for longer
remove_circle
The smell may be strong for some
Have you ever wondered about the secret behind those spotlight-stealing gorgeous mane you see on commercial ads? The rule of thumb is always the basic structure of it. Going all the way into its roots, human hair is mainly made up of a type of protein called keratin. Simply put, a balanced protein supplement is key to keep strong, shiny, and healthy hair. 
Features:
In this potent formulation, Brazilian keratin protein is the magical elixir that works through different hair types (even if it's thick, coarse hair) and leaves it feeling soft-to-touch. This is all thanks to its ability to penetrate deep into the hair shaft and smooths out the cuticle surfaces.
To further indulge your sensory experience, this shampoo works together with a precious blend of coconut oil, cocoa butter, and avocado oil. Not only does it add lustrous shine to hair, but the exclusive blend also leaves an alluring scent trail after each wash.
Testimonies: 
Coming in a rich, thick texture, this pick received lots of good reviews on its good clarifying effect. Users claimed that it works well on most hair types and is easily available. Nonetheless, some pointed out that the formula is too heavy for fine hair.
Check OGX Nourishing Coconut Milk Shampoo price below:
add_circle
Reduce hair fall
add_circle
Detangles curls
add_circle
Leaves hair soft and manageable
add_circle
Restore hair's moisture
remove_circle
contains fragrance (but doesn't smell perfume-like)
Hair loss can be caused by several reasons, including lack of protein which keeps the hair shiny and strong. So feed your thinning hair crown with enough nourishment when you use OGX's Nourishing Coconut Milk Shampoo! This pick is enriched with a great amount of protein thanks to the egg white incorporated in the formula. 
Features:
Diving deeper, hair follicles are mostly made up of a type of protein called keratin. But keratin is also not a cheap ingredient. So, OGX relies on whipped egg protein to deliver stronger and healthier hair. It's still capable of loading up the hair fibre with a healthy dose of essential nutrients, strengthens each strand and granting a thick, full crown in return. 
Not only that, but this one also combines a nourishing blend of coconut milk and coconut oil to add a hydration boost to your hair. The creamy texture of it smooths out flyaways and detangles curl to reveal healthy-looking tresses. 
Testimonies:
In most reviews, users sing the praises of its exotic tropical scent which makes shower days irresistible more than ever!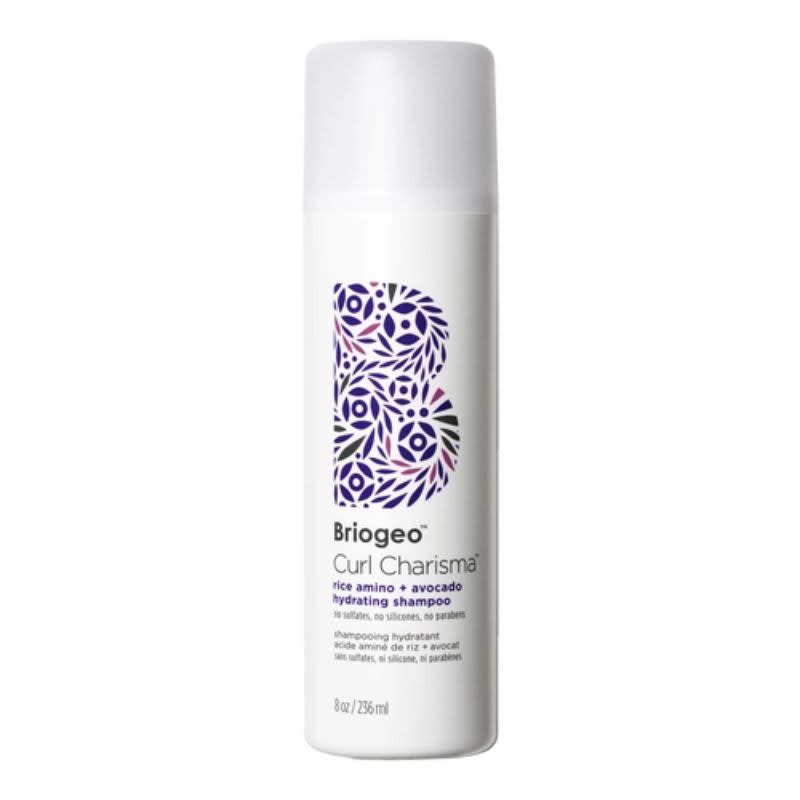 Check Briogeo Curl Charisma™ Rice Amino + Avocado Hydrating Shampoo price below:
add_circle
cleans hair and scalp well
add_circle
leaves hair with bouncy, shiny curls
add_circle
smells really good
remove_circle
a little pricey given its size
Despite popular belief that curls are a frizzy thick mess, they are actually more prone to damage, especially from the wrong shampoos. 
Features:
Protect and unleash your authentic beauty with this Rice Amino + Avocado Hydrating Shampoo from Briogeo. Not only it is sulfate-free, but this vegan baby is also formulated without Gluten, Silicones, Parabens, Phthalates, DEA, and Synthetic Dyes to embrace your natural curl charisma.
With 98% of its ingredients being naturally derived, this pick assures a gentle cleansing as well as defending the moisture barrier of the curls. 
The potent formula works through 4 key ingredients. There's rice amino acid to fence off the frizz-reducing moisture, and tomato fruit ferment to improve curl retention. Finally, there's also shea butter and avocado oil in the formula to soften and enhance each hair strand without weighing them down. The result is bouncy and well-defined locks. 
Testimonies:
Although users pointed out that this shampoo is rather pricey for its size, they are satisfied with its clarifying effect which leaves their hair and scalp squeaky clean. Another plus point is that it smells really good!