Those natural grill marks from the ridges in the grill pan aren't just for show. Grilling allows food to be cooked slowly while retaining their juiciness in most food from vegetables to meat. 
With the innovative design of a grilling pan for indoor usage, what is often accomplished utilising outdoor grilling is now made simple in your own home. That's because today's grill pans usually have a durable non-stick coating that prevents burns and food particles from adhering to the pan. 
This list of the top grill pans in Malaysia is for individuals who are concerned about getting the right grill pan. Suitable with multiple cooktops and ovens as well as preparing different foods; get started here for your next succulent meals!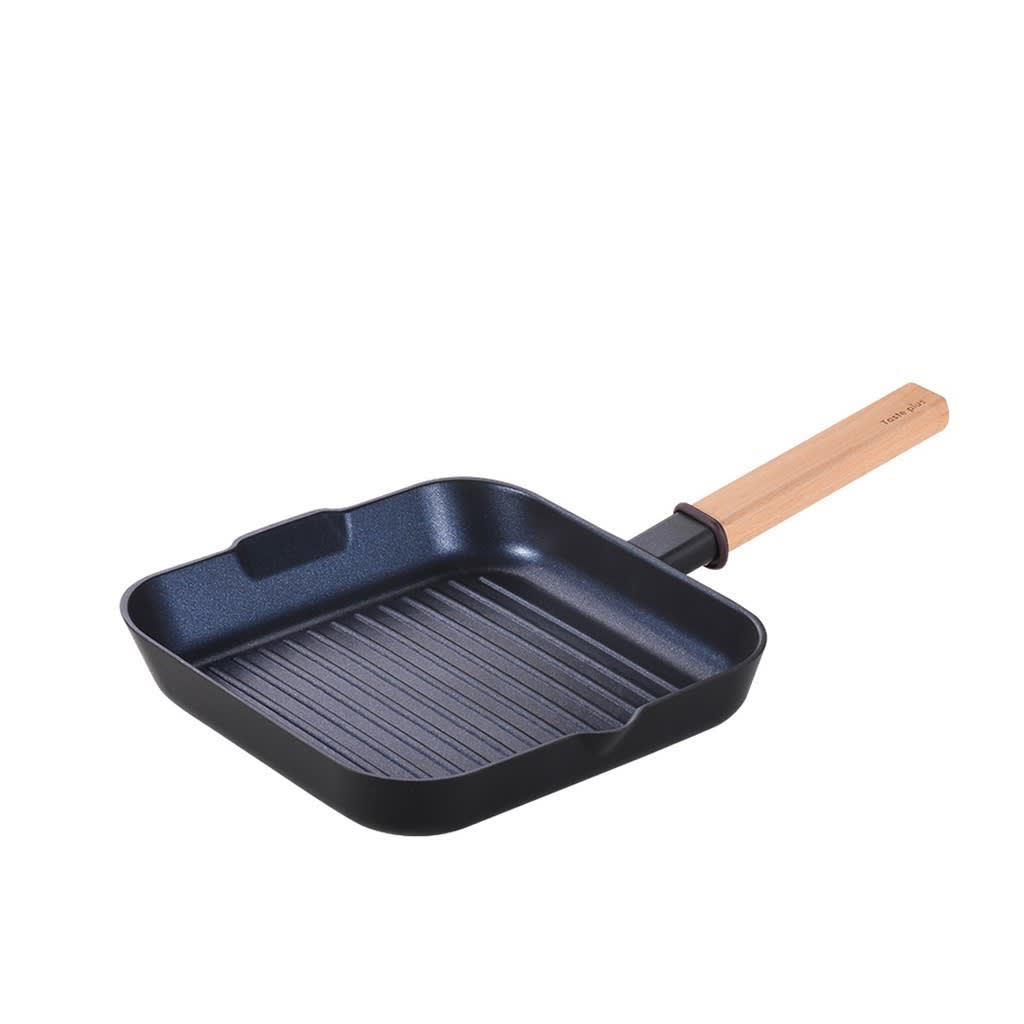 Check Taste Plus Diamond Non-Stick Grill Pan price below:
add_circle
Easy to install and dismantle
add_circle
Affordable price
add_circle
Made with accidental burn reminder
add_circle
Won 10+ international awards
Overview
Chef Vito Bellomo, who holds a Michelin three-star rating for his restaurants, supports grill pans from the Taste Plus Motomi series. 
Cooking is quick and easy thanks to the sturdy and comfortable Bavarian beech knob and handles, as well as the multilayer composite foundation that enables quick heat distribution and minimal oil fumes.
Details
Unique coin lock system

Equipped with thermal technology silicone ring

Has a spout for easy pouring

Compatible with all hobs 
Who is this for?
There's no need to worry about what foods to cook with or which cooktops for which grill pan. This grill pan is vouched for a good reason; it's made to fit any cooktop and to grill most types of ingredients.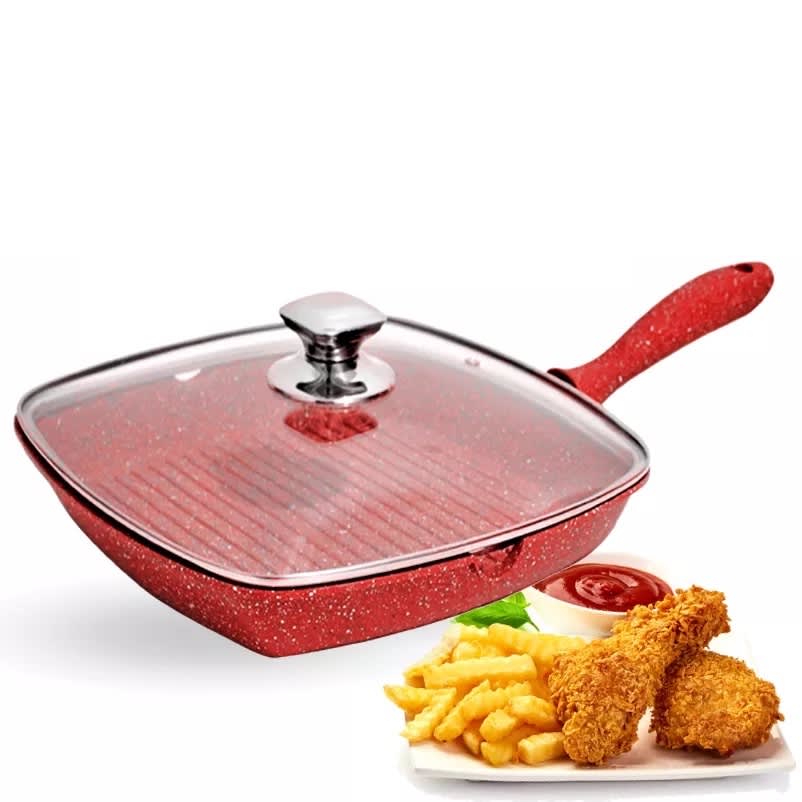 Check Dessini Grill Pan price below:
add_circle
Multifunction grill pan
Overview
A cover helps you to evenly cook your food without spending extra time flipping them over. 
With that in mind, the Dessini Grill Pan which has a cover, is made of conductive die-cast aluminum and has non-stick properties for simple cleaning and practical cooking. It also has a heat-resistant exterior and is safe to use in the dishwasher and oven.
Details
Material: die-cast aluminium

Size: 28 cm

Even heat distribution

Made for different hobs (stove, induction, ceramic, electric)
Who is this for?
Because of the cover, this grill pan is the ideal option for people who are worried about safe cooking and wants to prevent burning food or themselves!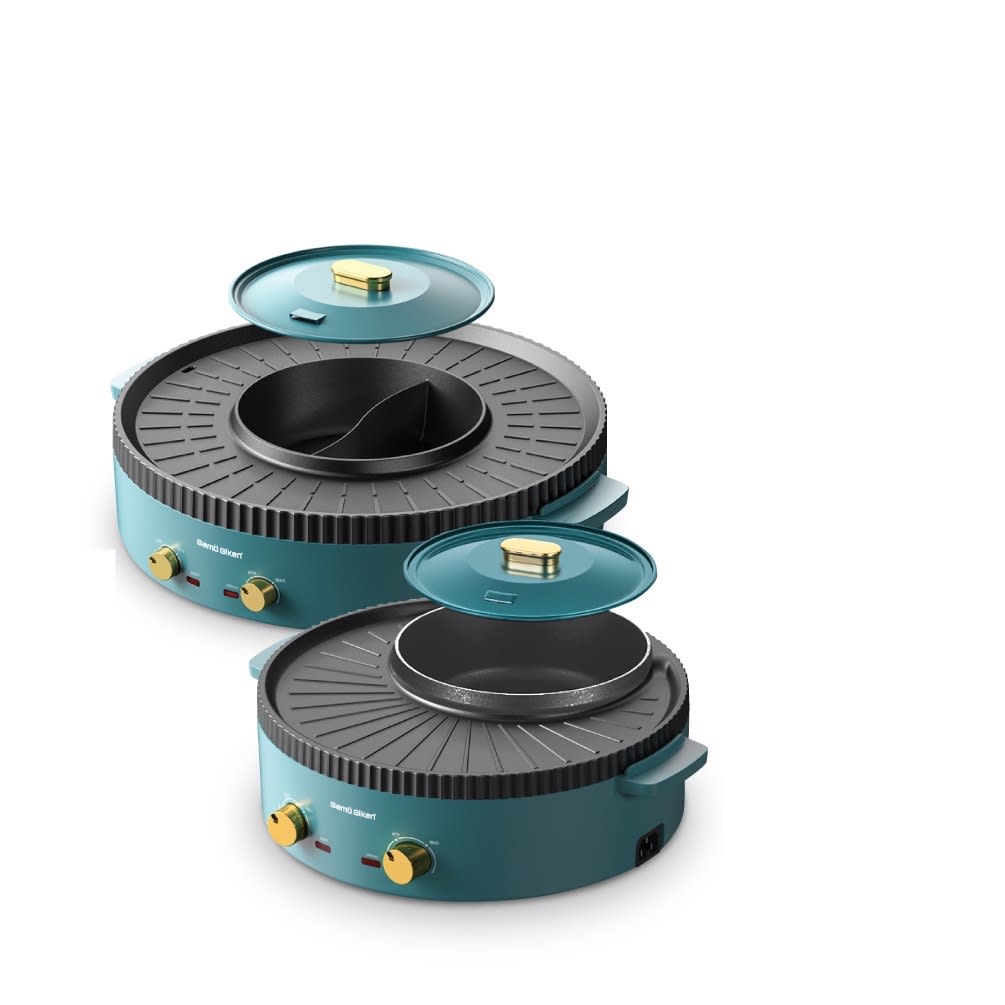 Check Samu Giken Steamboat BBQ Grill Pan price below:
add_circle
2 years warranty
add_circle
Awarded Asia Pacific Top Asia Brand
add_circle
Sirim certified
add_circle
Smokeless function
remove_circle
Not suitable for single-use, grilling only, or boiling only
Overview
Notable for being a top cookware choice in homes; the Samu Giken 2 in 1 Grill Pan is designed for use as a grill, boil, fry, stew, cook, and roasting pan. Here, energy consumption is made possible by the two temperature controllers. Moreover, the grill's excellent, safe non-stick surface adds to its overall durability.
Details
Material: Non-Sticky Coating
42cm grill pan diameter

21 cm hit pot diameter 

For 3-8 person usage
Who is this for?
This multipurpose pan is designed for folks who enjoy both grilling and soup. Cooking has never been so simple, with the pan able to handle a variety of meats and seafood.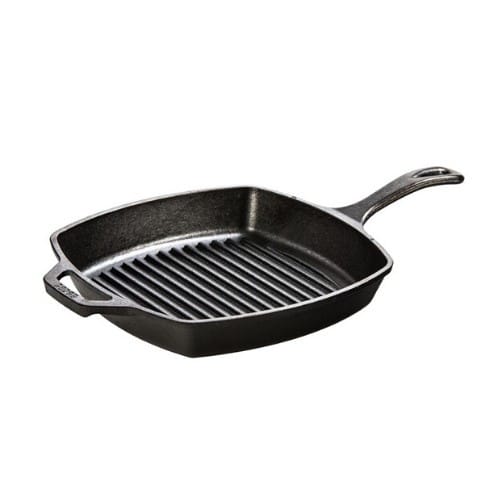 Check Lodge Square Cast Iron Grill Pan price below:
add_circle
Made in the USA
add_circle
Can be used on various cooktops
add_circle
Seasoned with 100% natural vegetable oil
Overview
This Lodge Square Cast Iron's Grill Pan has a ribbed surface that allows fat to drain from your food while imparting mouthwatering grill markings. Designed with a simple shape, this grill pan is also simple to control and store thanks to its assist handle as well as an easy grip handle.
Details:
10.5-inch square grill pan

Material: cast iron

Excellent heat distribution and retention

Use to sear, saute, bake, broil and grill
Who is this for?
The grill pan has unmatched heat retention and uniform heating, making it perfect for indoor grilling enthusiasts. Furthermore, it can be used on a stovetop, induction cooktop, or even in an oven.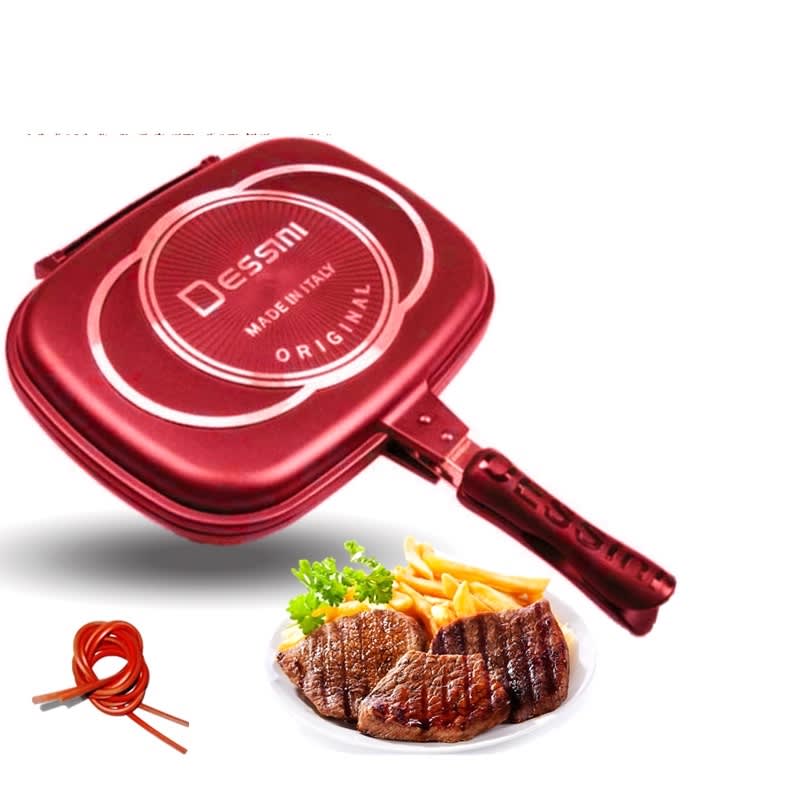 Check Dessini Double-Sided Grill Pan price below:
add_circle
Suitable for multiple cooktops
add_circle
Versatile design
add_circle
Low priced product
Overview
The Dessini double-sided grill pan has a non-stick coating; you won't have to worry about the meat bits sticking to it. Adding more convenience is the fact that its rifled and flat surface makes cooking easier thanks to the grill pan's innovative design and practical features.
Details
40cm granite aluminium grill pan

Material: superconductive cast aluminium 

Energy saving due to diffusion base
Who is this for?
Hate guessing whether meat is fully or evenly cooked? This double-sided grill pan is for individuals concerned about an induction cooktop's uneven heat distribution and who want flawlessly cooked meat each and every time.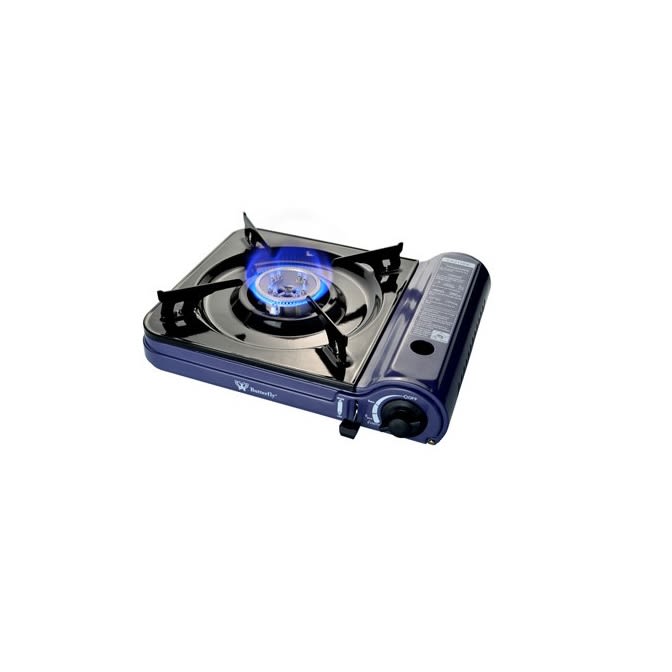 Check Butterfly Portable Gas Stove price below:
add_circle
Easily accessible
Overview
Although the Butterfly Non-Stick Grill Pan was specifically designed for a portable gas burner, its application is undoubtedly not restricted to gas stoves. In fact, the grill pan is also compatible for oven use. Not only that, but the pan works on many cooktops too. 
Details
Stove's heat input: 2.1kW

Gas type supported: Butane

Useable on multiple cooktops
Who is this for?
Of course, you're buying mainly for the portable stove but the grill pan is ideal for individuals who wish to cook on their kitchen island, in interior places, or even outdoors! Today, cooking may be done anytime, anyplace.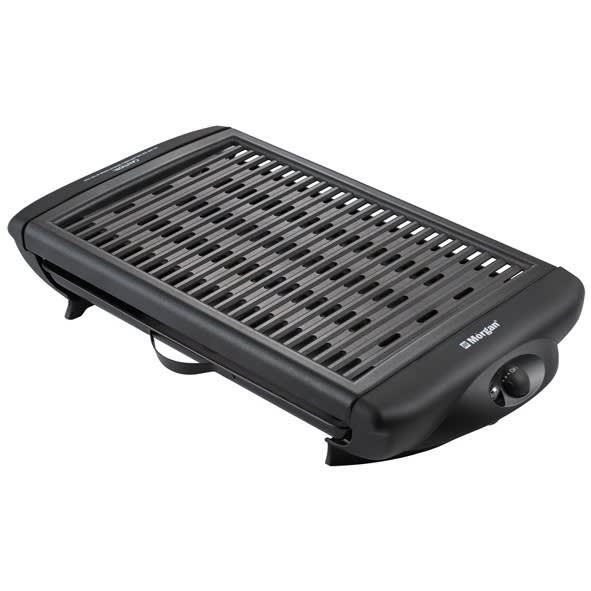 Check Morgan Grill Pan price below:
add_circle
1-year warranty
add_circle
Affordable price
add_circle
Indoor and outdoor usage
remove_circle
Not made for other cooktop usages
Overview
You'll want to ensure that your cookware is non-stick for perfectly cooked food. With that, the Morgan electric grill pan has a detachable non-stick heating plate that makes it easier to grill different kinds of meat, sausages, seafood, fish, and vegetables. The grill pan is also simple to prepare with and clean up thanks to the removable plate!
Details
Power: 1300W

Equipped with a temperature control knob

Have a drip tray, for excess oil
Who is this for?
Perfect for meats; this grill pan is designed with a drip tray for oil-free grilling so you may eat healthier meals if you're concerned about eating well.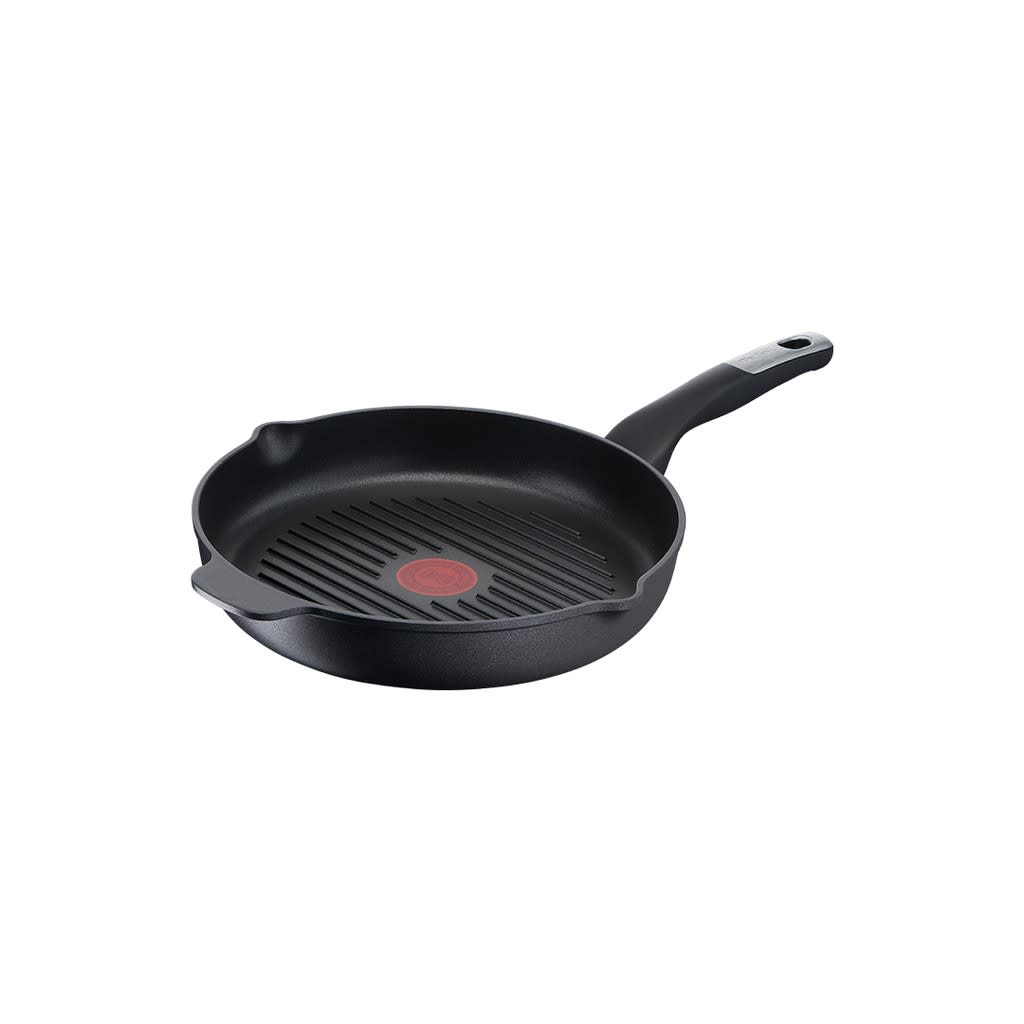 Check Tefal Unlimited Round Grill Pan price below:
add_circle
Compatible with all hobs
add_circle
2 years manufacturer warranty
remove_circle
Noncompetitive price
Overview
For excellent heat distribution and uniform cooking, the Tefal Unlimited circular grill pan uses thermal fusion technology in its design. Cooking is also easy and comfortable thanks to the coating's secure non-stick properties and distinctive thermal indication. 
Details
26cm round grill pan

Scratch resistant

Thermo-fusion technology

Oven compatible 

No PFOA cadmium lead
Who is this for?
This grill pan is designed with a special temperature indicator, making it a great option for novices who have not yet mastered the ability to know when to add your ingredients to the pan!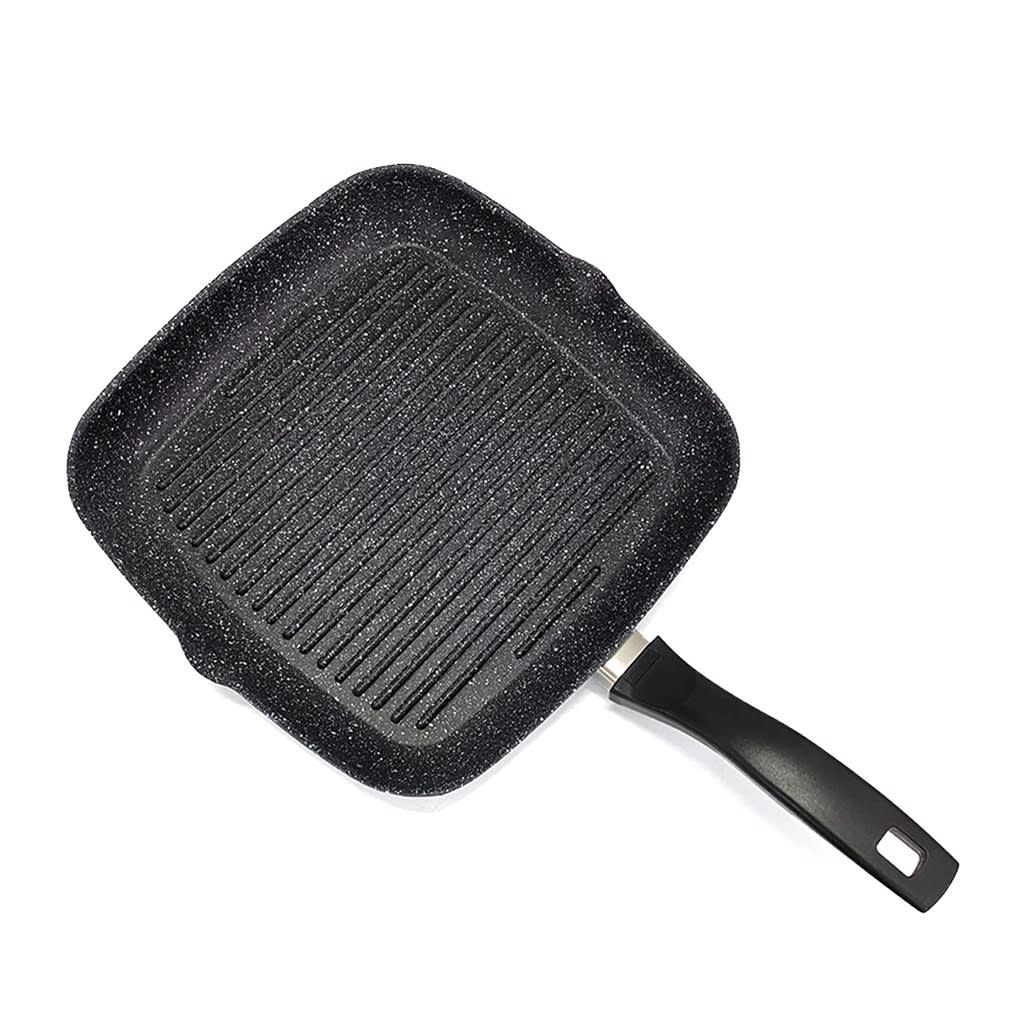 Check STONELINE Classic Grill Pan price below:
add_circle
1-year international manufacturer warranty
add_circle
Scratch-proof non-stick STONELINE® coating
add_circle
Super easy to clean
remove_circle
High-priced product
Overview
Square grill pans technically lets you cook more food at once. It is why this Stoneline grill pan is ideal for cooking either larger or smaller meals. You can also easily prepare your dishes with or without fat and oil by using the handy sprouts to drain meat juices or unwanted oil.
Details
Material: die-cast aluminium

28cm x 28cm square grill pan 

Oven proof up to 180°C

Suitable for all cookers including induction cooker
Who is this for?
This no burn and no stick grill pan is the perfect choice for people looking to reduce the time and effort required for cooking. Not only that, but have fuss-free cooking form now onwards as this grill pan can be used on ceramic, induction, electric, or gas cooktops.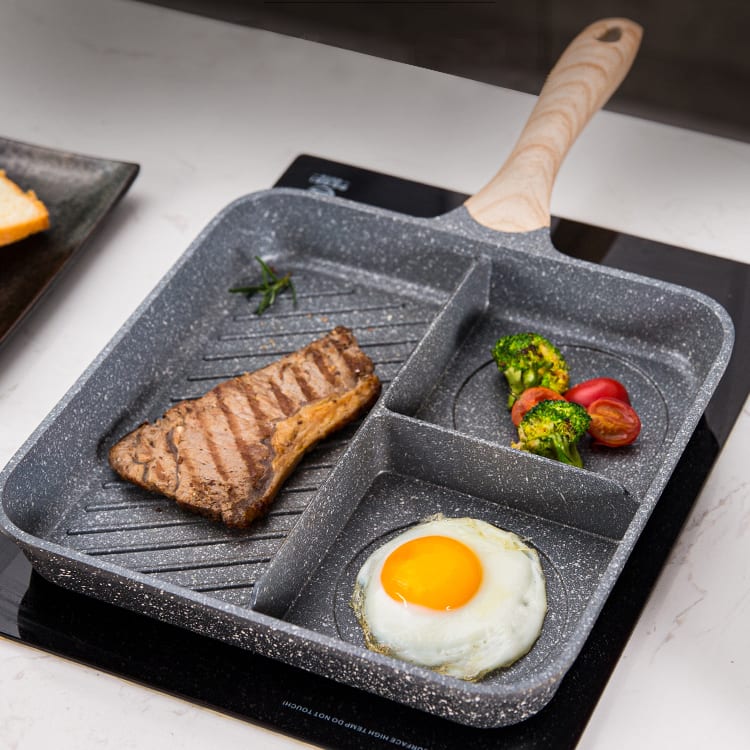 Check JEETEE Non-Stick Divided Grill Pan price below:
add_circle
1-year manufacturer warranty
add_circle
Non-stick, easy cleaning features
remove_circle
Unsuitable for those who prefer undivided pan
Overview
Utilising German Weilburger technology, the Jeetee's 28cm pan is a 3-in-1 divided grill pan with a high resistant nonstick coating. Essentially, this grill pan is sturdy and makes grilling easier while still meeting the strictest European food safety standards.
Details
PFOA and PTFE free

German coating technology

Made of aluminium alloy

Wooden effect handle, anti-scald

Suitable for all hobs (gas, electric, halogen, induction)
Who is this for?
This divided grilling pan is designed for those of you who wish to prepare multiple dishes at once to save time! Grilling and frying can both be done at the same time with consistent heat distribution.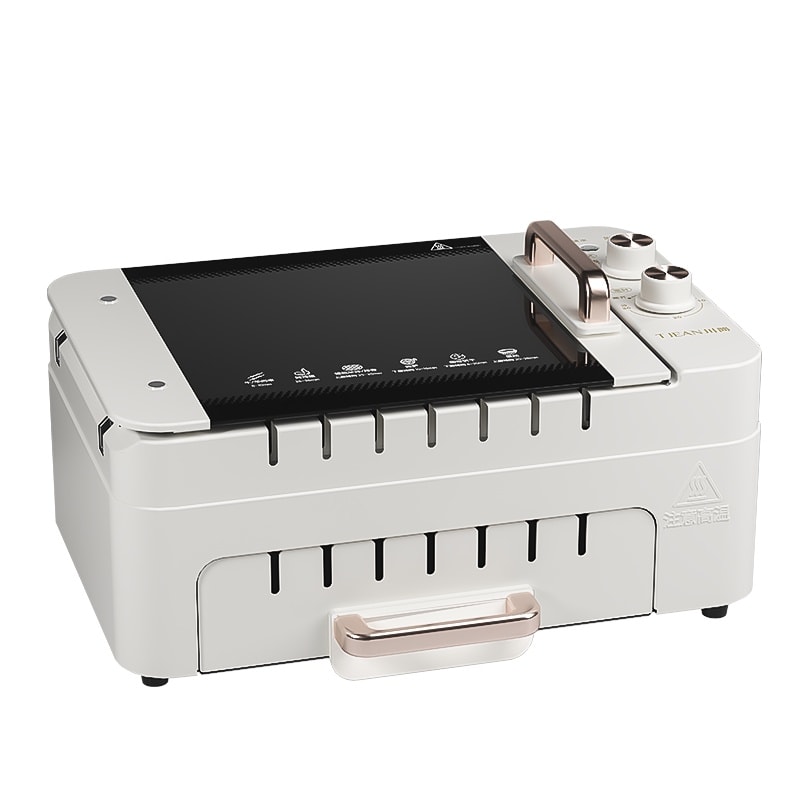 Check TJean Multifunctional Electric Grill Pan price below:
add_circle
1-year international manufacturer warranty
add_circle
Smokeless grilling experience
add_circle
Indoor and outdoor grilling
remove_circle
Cater for electric hob only
Overview
Being a family-sized pan, this one has the design of TJean's multi-purpose electric grill pan  which makes it suited to cooking for both intimate family parties and larger ones. Not only that, but this special grill pan may be used to prepare a wide range of dishes, including skewers, meats, steak, and salmon, to name a few.
Details
Multipurpose electric grill pan

Voltage: 220v

Easy to clean feature (glass cover, grease drip tray)
Who is this for?
This 4L multifunctional grilling pan is the ideal option for those who enjoy cooking for gatherings. With its built-in 1000w heating element as well as infrared and convection heating principles, the electric smokeless barbecue grill makes cooking convenient and comfortable!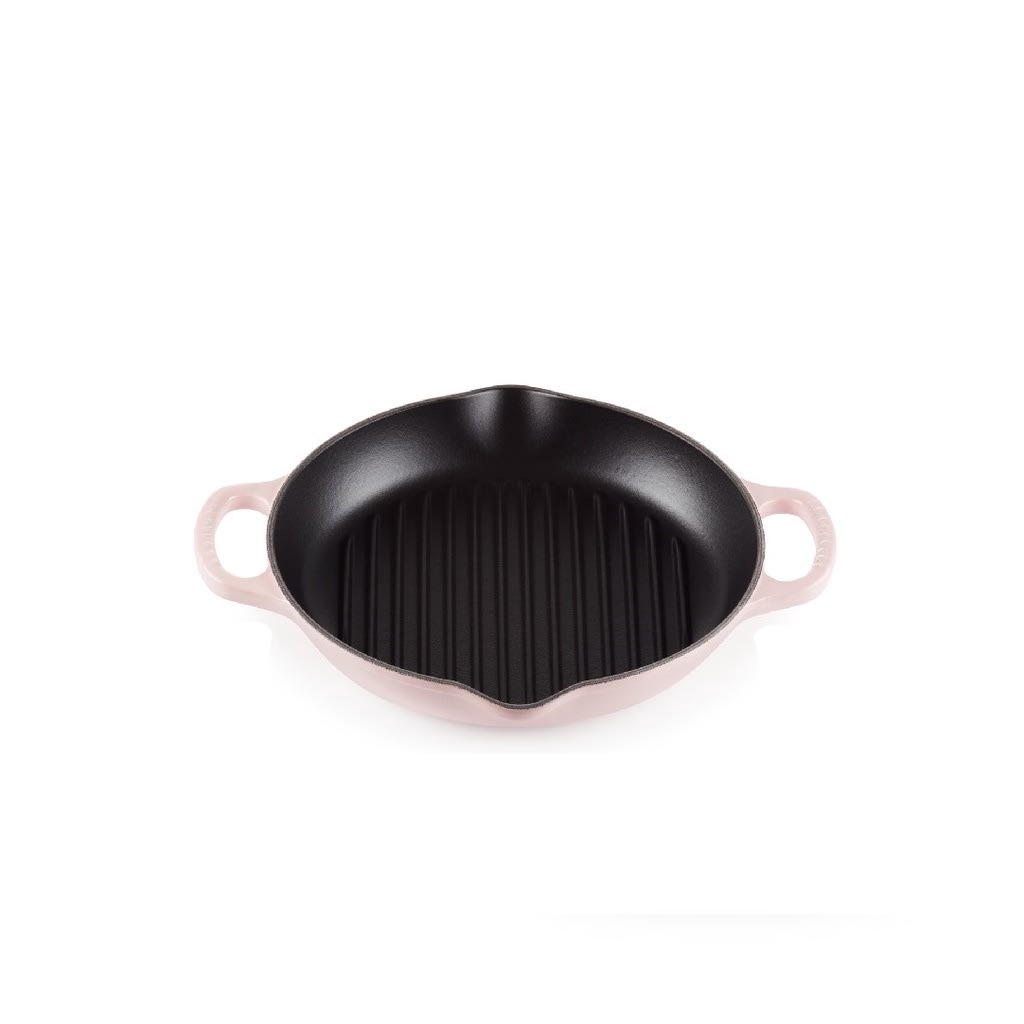 Check Le Creuset Deep Round Grill Pan price below:
add_circle
High durability
add_circle
Lifetime international warranty
add_circle
Impervious to acid, alkali, odors, and stains
remove_circle
High-cost product
Overview
Known for its quality; Le Creuset's round grill pan is also carries that trademark. This one is deeper than a traditional grill pan and can hold greater quantities of veggies and meat or fish. It also works well as a saucepan! 
Moreover, the cast-iron grill pan is ridged to add natural grill marks to seared foods.
Details
25cm mini grill pan

Material: cast iron

Manufactured with black satin coating 
Who is this for?
With its design, this deep grill pan is ideal for individuals who want to cook a sizable piece of meat, fish, or vegetables. In addition, compared to a conventional grilled pan, its shape allowed for the production of sauce. 
FAQ:
- What is the difference between a grill pan and a frying pan?
In short; grill pans feature a non-stick surface with raised ridges, whereas frying pans have a flat cooking surface. 

Not only that; elevated ridges are what gives food its charred and grilled appearance for your eyes to feast on. More importantly, they also permit them to spill juices and oils. 

Another thing to note is that grill pans have a significantly bigger cooking surface area than frying pans.
-
How to choose a grill pan
?
Simply put;
Choose from square, round or rectangular pans that fit one or two stovetop burners. 

One may also opt for long, single handles or shorter double handles, whichever type is comfortable for you to hold and use.

Finally, do ensure you pick your preferred materials be it cast iron, enameled cast iron, copper, stainless steel, and anodized nonstick aluminum. 

The most ideal material is actually cast iron, being able to retain high heats though it can be heavy. Whereas, materials like anodized nonstick aluminum and stainless steel are lightweight but don't hold heat as nicely.
Related articles