Technology is beautiful. But, they are not cheap. And it's not one to smile at.
In that case, you should really take advantage of Singles Day on November 11. Here's when China's biggest shopping sale is happening, with lots of deals online especially on Alibaba.
Are you waiting to buy the next best smartphone or a budget laptop? Well, with all the Lazada vouchers and Shopee coupons popping up, you definitely won't regret getting yourself some cool techs from this year's 11.11 Online Shopping sale.
---
Want to save more during the 11.11 sale?
Love your tech devices? Enjoy brands like Teclast & TCL which are becoming a popular choice for those on a budget. This 11.11 sale, enjoy massive discounts on Teclast laptops, tablets, or TCL TVs and more! Hurry and add to your cart now so you don't miss out on the limited stock during 11.11 itself.
---
There were many cool phones, laptops, tablets and more that have been released lately. Here are some awesome tech gadgets that we found out will go on special sale!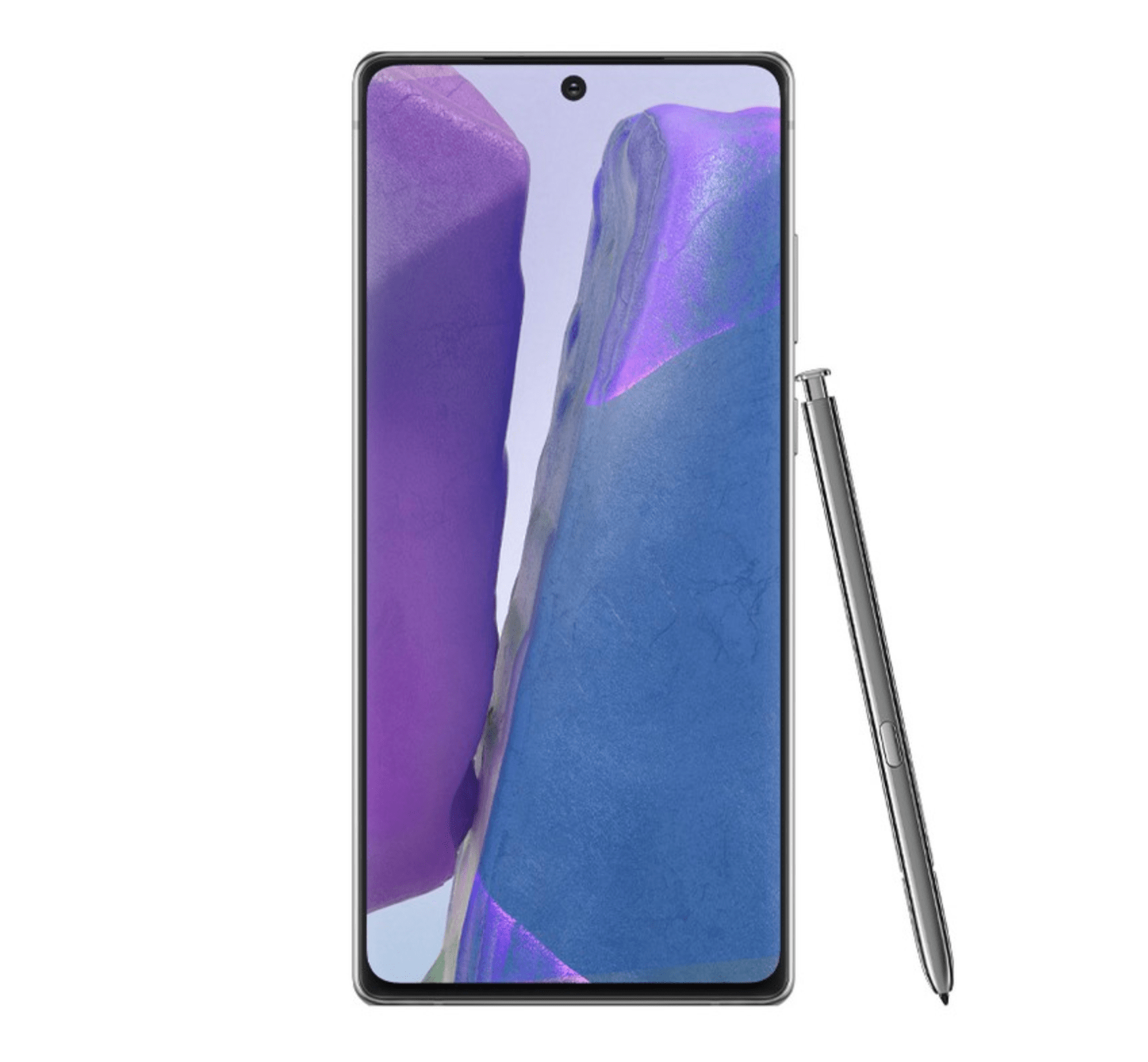 Check Samsung Galaxy Note 20 (4G/LTE) price below:
add_circle
Good battery life
add_circle
Excellent camera performance
add_circle
Dynamic 120Hz Display
remove_circle
Not budget friendly
If you're looking for a phone with a large vibrant display, long-lasting battery life and excellent note-taking capability to keep up with your workday pace, Samsung Galaxy Note 20 LTE is definitely the go-to. With its 6.7-inch AMOLED display that guarantees outdoor visibility and vivid images along with its in-device stored S Pen, it's certainly a match made in heaven!
The Galaxy Note 20 LTE is powered by Samsung's Exynos 990 processor fitted with 8GB of RAM. While it's not the most top-notched specs, you're still assured of a seamless experience when you multitask on this phone. 
Notably, the phone's auto-synchronisation with Microsoft OneNote converts your handwriting into well-organized notes, making note-taking easier than ever. Although the 4300 mAh battery pack doesn't outperform its peers, it is still able to make it through the day on a single charge. 
Thanks to the 11.11 sales event on offering a good price cut for the Samsung Galaxy Note 20 LTE, it's surely an even better steal to own!
More: Be Tech Savvy with These 10 Best Smartphones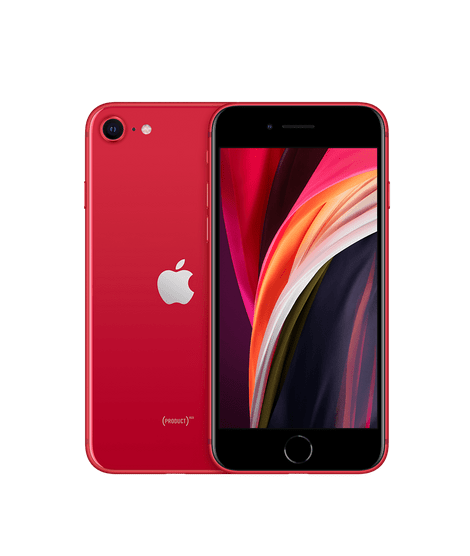 Check iPhone SE (2020, 2nd Gen) price below:
add_circle
Good build quality
add_circle
powerful chipset
remove_circle
Thick bezels
remove_circle
mediocre low-light shooting
Say no more if you want an iPhone that offers the best value for money, which is none other than the iPhone SE 2020. Given that this compact powerhouse shares the same processor as the iPhone 11 Pro - six-core A13 Bionic Chip, it's more than enough to handle daily tasks. In fact, it's truly capable of delivering silky smooth performance in the recent, most popular games.
The iPhone SE 2020 is a nod to nostalgia with the future in mind. Having the chassis of iPhone 8 with a physical home button and robust A13 Bionic Chip, it is future-proofed to an extent where it can cater to numerous iOS upgrades in years to come despite lacking 5G connectivity.  It also comes with decent camera performance that enables stabilised 4K video recording as well as the much sought after portrait mode on both front and rear camera. 
Its main charm also poses as its main drawback - a 4.7-inch screen size with huge bezels. If you love tiny phones, then good for you! Otherwise, you won't be pleased if you always want to have as much large screen as possible for your media consumption and gaming.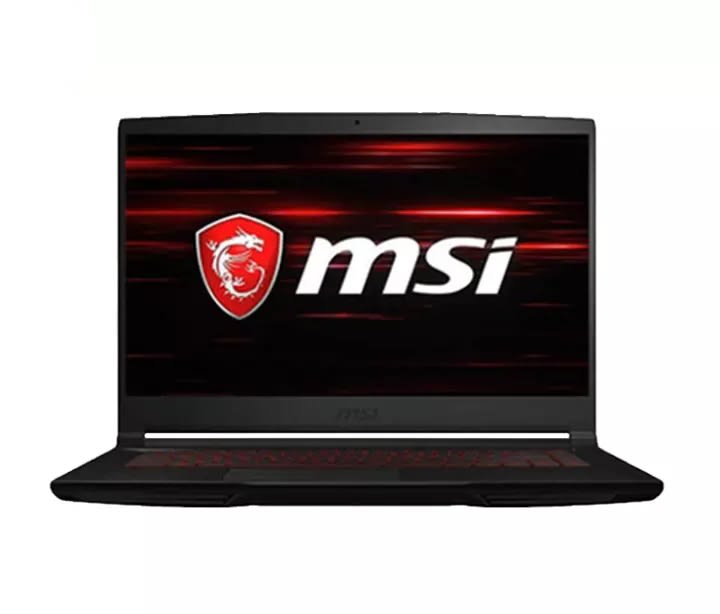 Check MSI Thin GF63 price below:
add_circle
Excellent price to performance ratio
remove_circle
60hz display
remove_circle
Weak battery
Those who're looking for a reasonably well-performing gaming laptop which is easy on your pockets should definitely shortlist the MSI Thin GF63 9SCSR-888. Powered by an Intel Quad-Core i5-9300H processor and 8GB of DDR4 RAM, it can blaze through casual games and shouldn't break a sweat when multiple browser tabs are turned.
The mid-range graphic card NVIDIA GTX 1650 is quite acceptable in ensuring a smooth gaming experience. Despite not letting you rake up to the max gaming settings for fast-paced games, its satisfactory 15-inch full HD display with 60Hz of refresh rate still proves its worth in pleasing many lightweight gamers. Moreover, its compact design and lightweight at 1.7kg also makes it extremely portable. 
All in all, especially for casual gamers; if you're able to compromise with the inadequate port selection, MSI's Thin GF63 is a good bargain in view of its competitive price point.
More: 9 Best Gaming Laptops That You Can Get For Under RM4000!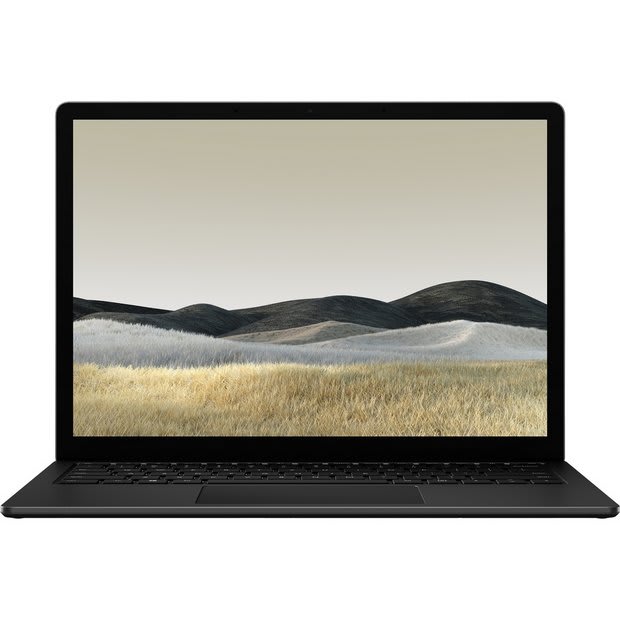 Check Microsoft Surface Laptop 3 price below:
add_circle
Speedy processor
add_circle
Fast charging feature
When it comes to premium business laptops, Microsoft Surface Laptop 3 is surely one of the top picks. It retains most of its predecessor's good things, including its top-notch build quality and reasonably well speakers. This generation proved to be a worthy successor by being fitted with a USB Type-C port, making data transferring more convenient and accessible. 
With a 10th generation processor, whereby it's either quad-core i5 or i7, this laptop promises a solid performance for office-centric tasks, be it video-conferencing or working on multiple spreadsheets. Its unique 3:2 aspect ratio to allow for more vertical viewing space is also a clever feature that passively helps you achieve enhanced productivity.
However, it still lacks adequate ports, what with only two USB ports and short of SD card slot. The non-exceptional battery life is on the average for an all-day out, commonly raking about 10 hours of use before charging, depending on the intensity of usage.
That being said, it is still a good buy for business, provided that the lack of features doesn't turn you off yet.
More: 13 Laptops to Fit Every Need and Suit Every Budget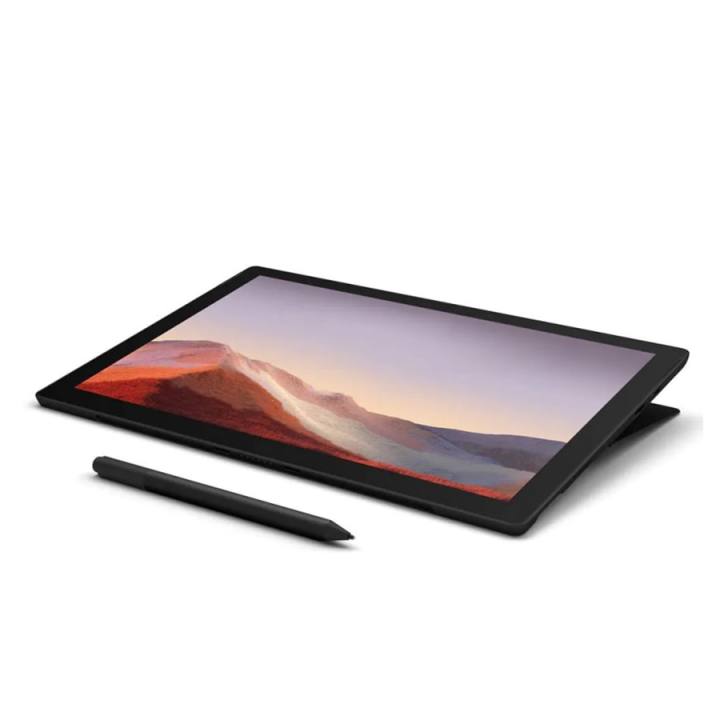 Check Microsoft Surface Pro 7 price below:
add_circle
Powerful processor
add_circle
vibrant display
add_circle
long-lasting battery
In view of accommodating better to a fast-paced lifestyle, Microsoft Surface Pro 7 fits in perfectly. It has loads of productivity-based features including a kickstand design with a large range of viewing angles, a dependable stylus pen and portable keyboard. Everything there just makes it ideal for jotting down notes on-the-go or for watching contents whenever you want. 
The Surface Pro 7 comes with 3 ranges of processors to choose from: i3, i5 or i7. Its glossy 12-inch, 2736 x 1824 display also provides flawless viewing in all conditions thanks to its 396 nits of brightness. On the battery life, however, is average, commonly clocking about 10 hours. This should not be an issue to last through a day with normal use. 
Even so, there are a few trade-offs that you may want to take note of. Features like its thick bezel may be something that is not to your liking. Also take note that there no Thunderbolt 3 which, arguably, most will be satisfied with just its USB-C port.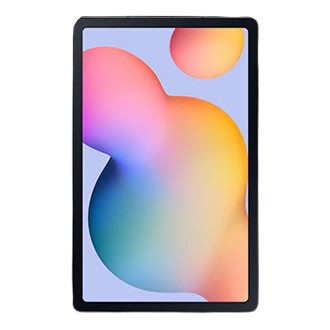 Check Samsung Galaxy Tab S6 Lite price below:
add_circle
Good battery life (7,040mAh capacity)
add_circle
Multiple user profile and parental controls available
remove_circle
Not the best tablet for heavy multi-tasking
Although Samsung Galaxy Tab S6 Lite is classified in the 'Lite' product range, it offers so much more than just lightweight usage. First, it has a decent 10-inch LCD display which delivers vibrant colours and crisp images, leaving not much room to complain about. 
Backed by a Samsung Exynos 9611 quad-core processor, this helps to switch between apps silky-smooth. However, it may not be as powerful when it comes to handling heavier duty games due to its mid-range processor. Moreover, the gadget also comes with a decent pair of speakers that are built with Dolby Atmos support, giving you a full-bodied sound despite its compact size.
Remarkably, an S Pen stylus is also included which means you don't have to spend on another small fortune. With this addition, it has made creative works effortless. 
All things considered, the Samsung Galaxy Tab S Lite is an ideal pick for creatives who're on a budget but still wanna grab a decent tablet to get work done.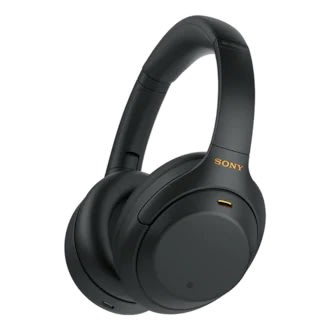 Check Sony WH1000XM4 price below:
add_circle
Dynamic sound with loads of details
add_circle
Long hours of battery life
remove_circle
Intimidating price point
remove_circle
Limited 360 Reality Audio
If you're on the lookout for a first-class wireless headphone, look no further than Sony's WH1000XM4. It has everything a top-tier headphone offers, not to mention its wide soundstage, well-balanced sound profile and a super comfortable fit.
This generation has stepped up its cutting edge noise-cancelling technology from its predecessor. Now, it comes with thicker ear cups for better sound isolation while maintaining incredible comfort. There are also numerous subtle features to make huge impacts down the road, including a situational and conversational awareness mode. This feature enables ambient sounds to pass through for let's say when you're crossing a road. 
To add, the headphones equip a Speak-to-Chat feature which essentially pauses the music whenever it detects that you're talking, pretty smart! 
On top of the 30 hours of battery life for non-stop playback and also fast charging capabilities, the headphones also offer 5 hours of usage with just 10 minutes of charging time. Pretty impressive! Make sure not to miss out on this gem during Single Day's sales.
More: 9 Best Headphones That are Truly Made for All Audiophiles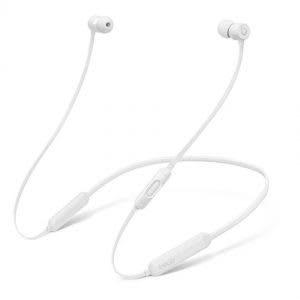 Check BeatsX price below:
add_circle
Snug, comfy fit
add_circle
Quick Charge feature
add_circle
Balanced sound signature
remove_circle
Relatively expensive
remove_circle
Lacking in clarity
If you're not willing to spend more on AirPods, then why not consider a well-deserved BeatsX which offers the same par of sound quality with a little trade-off? To note, the BeatsX shares the same Apple-custom chipset as the AirPods, making the pairing process with your iPhone a seamless one too.
In terms of its sound quality and profile, BeatsX places more emphasis on the low-end audio range which delivers a massive amount of bass but lacking in mid-treble details as to its trade-off. 
Sports enthusiasts can also consider grabbing one of these in view of its sports-friendly neckband style and super customised silicone earbuds. This design refrains it from falling out whenever you're doing sports. You'll also enjoy this pair as the responsive bass is helpful for getting you through another mile of running.
Overall, it's a good buy considering its reasonable 8 hours of battery life backed by a fast-charging capability despite the lack of an auto-pause feature.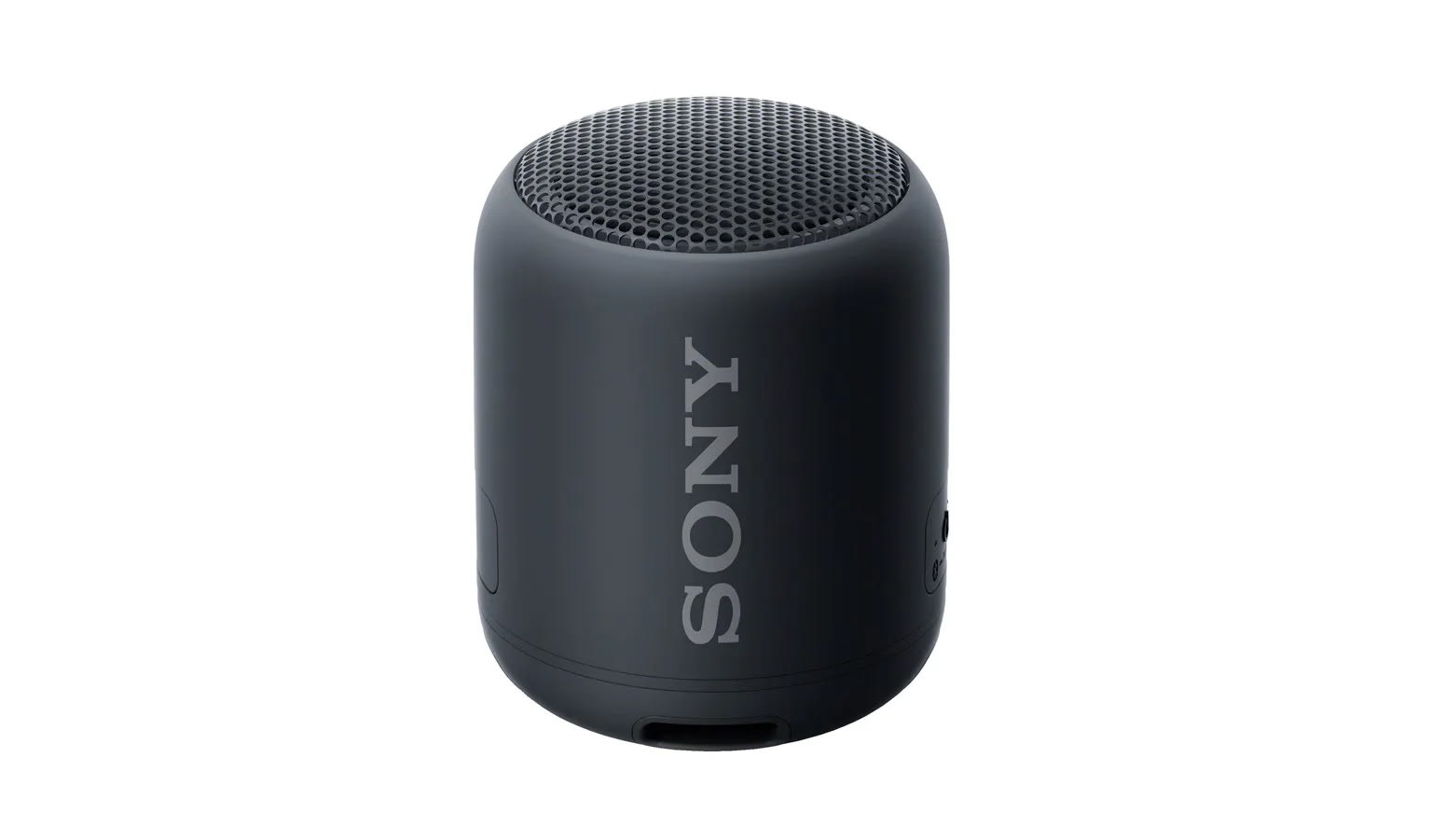 Check Sony SRS-XB12 price below:
add_circle
EXTRA BASS™ allows for a deep-sounding bass without the help of a subwoofer
add_circle
Has Bluetooth capabilities
add_circle
IP67-rated; waterproof and dustproof
add_circle
Light and compact design
add_circle
16-hour battery life
add_circle
Works great in small rooms
Whether to home gatherings or out to the outdoor park, the Sony SRS-XB12 Bluetooth speaker is a safe pick. Weighing at only 190 grams, there is no doubt as to its portability. The size is also compact enough to throw it into your bag and carry it around. 
Never be deceived by its compact outlook, for it has an impressive audio output that can fill the room. Its capability of delivering superb bass punch is also laudable but it somewhat comes with a little distortion when the volume is adjusted to the maximum.
Moreover, the small speaker has more than an impressive 12 hours of battery life, thus it comes in handy when you're hosting mini parties where you don't have to worry of disrupting your party mood midway. What's more, it's water-proofed which makes it feasible for you to bring it for a picnic at the beach. 
In view of its features, you can't help but agree to its decent price-to-performance ratio.
More: Enjoy The Freedom Of Wireless Music With These 17 Portable Speakers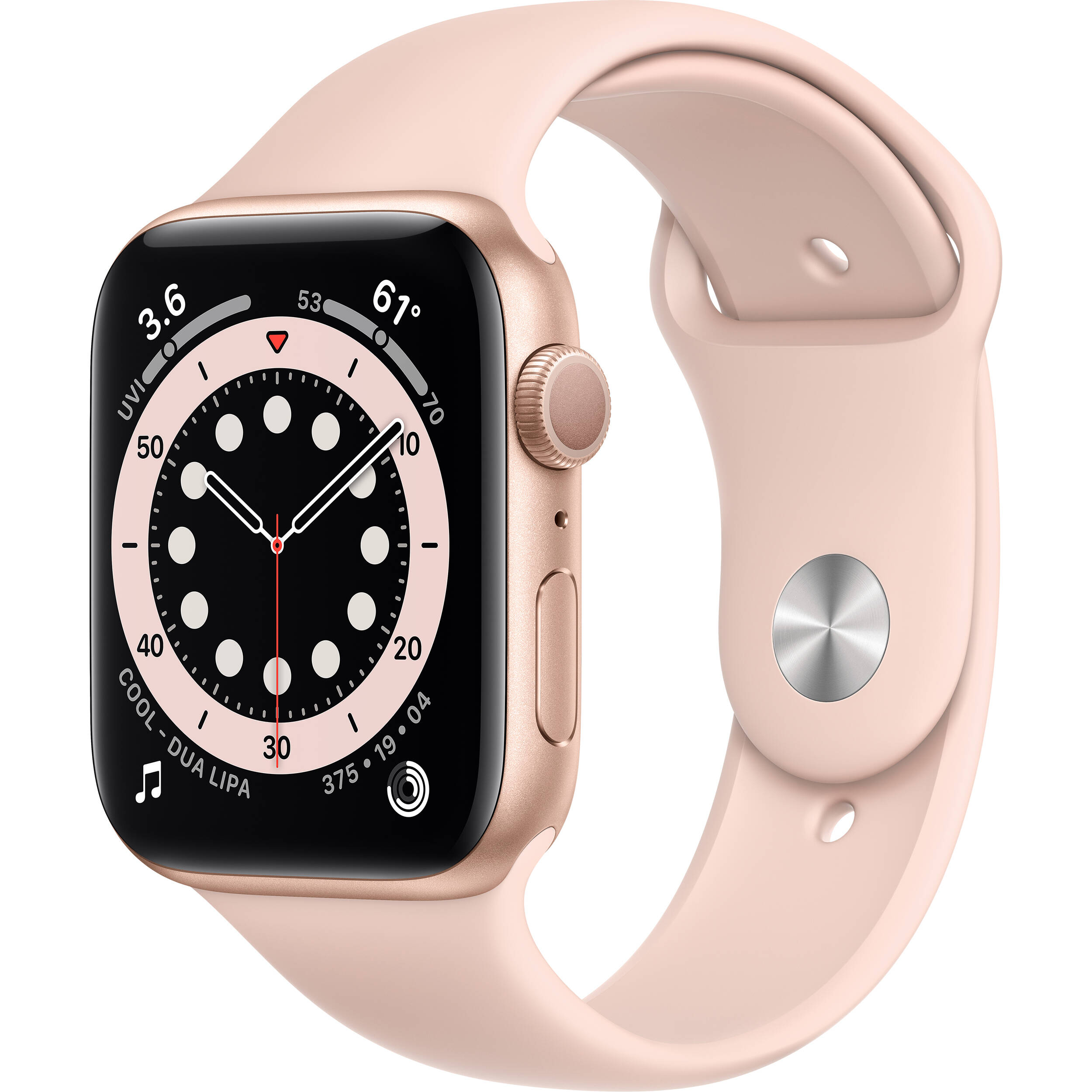 Check Apple Watch Series 6 price below:
add_circle
Comprehensive health data
add_circle
Comes in a variety of colours and bands
add_circle
Has microphone and loudspeaker
remove_circle
Average battery life
Not going to lie, the sole fact of Apple Watch's slick design had already won many people's hearts. This latest Apple Watch Series 6 took its game to the next level by introducing a very fast processor, a new feature of a blood oxygen monitor and with a cheaper price point than its predecessor.
On top of the capability to perform a wide range of tricks including excellent health and fitness tracking, its new sleep and blood oxygen tracking will assist you in understanding your overall health. Having the always-on standby screen to be noticeably brighter than its previous generations certainly helps a ton for when you're spending time outdoors. 
What's more enticing is that the Apple Watch Series 6 is priced even lower than its immediate predecessor which makes it a no-brainer if you're looking to upgrade your smartwatch.
However, as far as this pleasant addition to Apple's ecosystem is concerned, there is still the lack of Android phones support.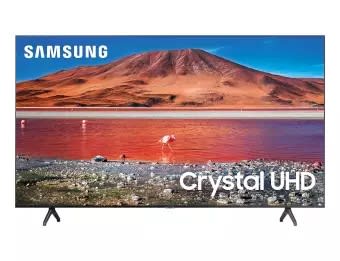 Check Samsung TV UA58TU7000KXXM price below:
add_circle
Crystal Processor 4K - Vivid life-like colour expression in 4K resolution
add_circle
One Remote Function
add_circle
Real 4K UHD Resolution
Who doesn't love a Smart TV which delivers remarkable picture quality, low input lag and accessible remote function? Samsung's TV UA58TU7000KXXM certainly ticks all the boxes. 
The 55-inch display screen comes with a Crystal Processor 4K, whereby colours look super vivid and promises decent colour accuracy. It is also an excellent HDR performer in delivering gorgeous pictures thanks to its right mix of contrast ratio and brightness. 
With the Samsung One control, it has made switching from one device to another so much easier as well as reduces the hassle of looking for another remote control in the scenario that it gets lost in your couch for weeks. 
You'll also get to appreciate its low input lag which is superb for delivering above-average responsive speeds when it comes to gaming.
Without a doubt, Samsung TV UA58TU7000KXXM is a good buy in view of its versatility and certainly pays its dividend down the road.
More: These 5 Smart TVs Will Bring Out the Couch Potato Within
Disclaimer: The pricing shown is just a good indication of how much these products are worth. The prices could change based on the e-commerce promotions that are going on. If some of the products are not available, do email us at [email protected] Thank you!