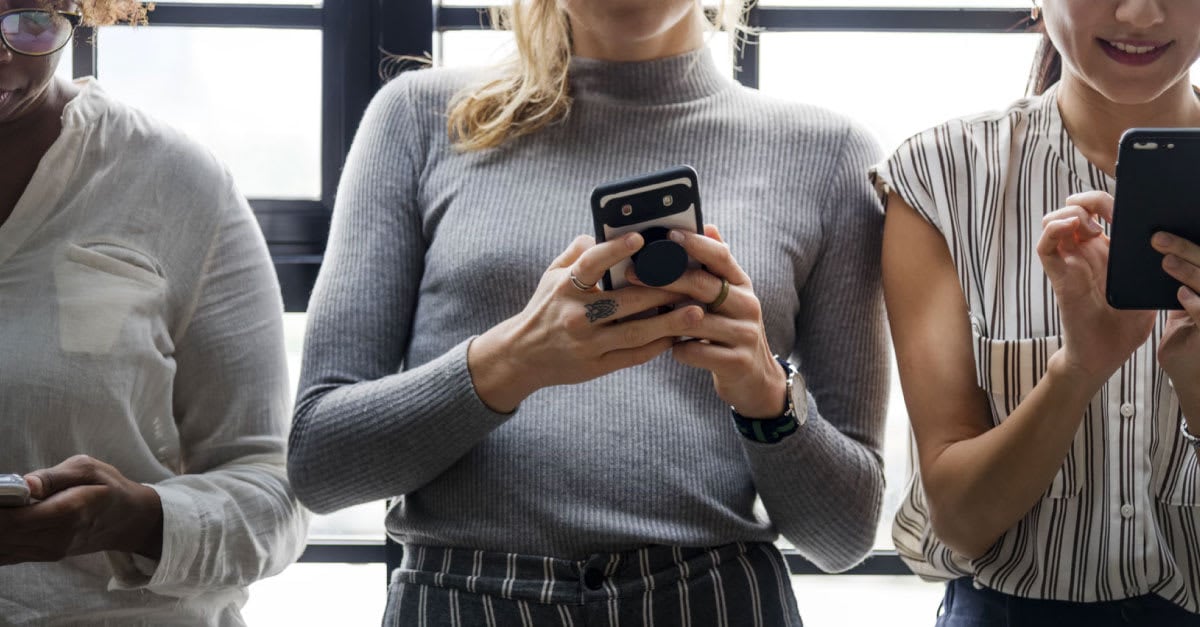 Smartphones are a huge part of (almost) everyone's life. From morning alarms to surfing the internet when you're tucked under your duvet; your phone is glued to you at all times. We choose our phones based on usage and how well the features suit our needs. Check out this list of smartphones and find one that's suitable for you.
Best smartphone under RM 500
Price from RM499.00
The Xiaomi Redmi 7 is a successor to the Redmi 6 and it is extremely affordable for those who don't want to spend so much money on a smartphone. This phone comes with a 12MP+2MP dual rear camera and a new 8MP front-facing camera that's perfect for photography and selfie lovers.
It's also powered by a Qualcomm Snapdragon processor that will not degrade its battery life. In fact, as compared to other smartphones in this price range, this phone is incredible for everyday usage as it gives users with two-day long battery life.
1 people added this to their wishlist
More: Here Are 5 Smartphones Which Won't Burn a Hole in your Wallet
Best smartphone with camera under RM 700
Price from RM679.00
Xiaomi's Redmi Note 7 is an unbelievably affordable smartphone right now in the current market segment. For a person who's looking for a mid-range budget option smartphone with a great camera, this Redmi Note 7 offers a 48MP + 5MP AI dual camera, a flagship-level camera.
Amazing selfies are also much achievable now with your loved ones thanks to the 13MP front-facing camera. Various camera features such as HDR, Panorama, Burst and etc are available to help get that perfect shot.
Our Review
The Redmi Note 7 is a fine piece for those who want a budget smartphone that still offers great quality. With a camera that suffices in quality, durable battery and body as well as a fast processor, you'll be stoked for getting such a steal priced under a grand.
Read Full Review
3 people added this to their wishlist
More: Top 8 Best Mid-Range Smartphones That Won't Break The Bank
Best smartphone with a headphone jack - under RM 1,000
Price from RM869.00
Huawei Honor Y9 features a 6.5-inch Full View Display which delivers vivid details for users to admire. The body of the phone is carefully crafted to fit into one's hand whilst showing off the phone's design and colour.
Beautify yourself with the new dual (13MP + 2MP) rear camera and advanced (16MP + 2MP) front-facing camera for enhanced portrait shots. Also, the Honor Y9 allows users to experience immersive gaming thanks to the Kirin 710 octa-core chip built into the phone.
2 people added this to their wishlist
Best smartphone with Snapdragon 845 - under RM 1,500
Price from RM1,099.00
The Snapdragon 845 is Qualcomm's most powerful chipset that features a boost in GPU performance of 20 to 40 per cent above its predecessor. You don't have to worry about your battery life as this phone packs a heavy-duty 4000mAh battery capacity. Affordable price, fast performance and durable battery, this phone is worth every penny.
4 people added this to their wishlist
More: Power-Up With These 7 Smartphones Which Will Last All Day
Best Android smartphone - under RM 2,000
Price from RM1,699.00
Honor 20 is engineered to meet its expectations in terms of design and specifications. Covered with a 6.26-inch All-View Display, the 32MP in-screen front camera is pinholed into the display for amazingly sharp selfies. Photographers will also love being able to choose between macro lens for up-close shots and depth assist for amazing portraits.
In terms of camera setup, there's a super wide-angle lens for breathtaking shots to work in tandem with the 48MP primary camera for capturing everyday moments. Powered by the world's first 7nm mobile AI chipset, say hello to impressive CPU and GPU performance.
Our Review
Honor 20 is an affordable mid-range phone that offers a great camera experience which produces above-average quality images. Moreover, the phone makes quite a great gaming peripheral for that affordable price tag. If you don't need a flagship power device, Honor 20 is a good choice with balanced features for the average consumer.
Read Full Review
Best gaming phone without a heating problem - suitable for PUBG mobile
Price from RM2,229.00
The Razer Phone 2 is packed with a 120HZ refresh rate panel display, which is the world's first and only phone to feature such a high refresh rate display. With a Qualcomm Snapdragon 845 chip built in, say no more to laggy gaming no matter where you are or what you're doing.
Gamers can also worry less about heat issues with Razor's Vapor Chamber Cooling, a hardware that is specifically designed to sustain higher frame rate games for a cooler and smoother gaming experience. Users can also play in style with the customizable lighting logo as well as play by the poolside with the Razer 2's water resistant feature.
More: Play Mobile Games with These Top 8 Gaming Smartphones
Best smartphone with stereo speakers - suitable for music
Price from RM3,349.00
If there's anything you need to know, Samsung's Galaxy S10 Plus has powerful stereo speakers built on board. Aside from being finely tuned by AKG, there's also support of Dolby Atmos sound, which makes it perfect for music listening or even streaming on Netflix. This means the speakers can easily fill up the entire room.
On top of that, users will also get onboard base storage of 128GB expandable up to 1TB with external expansion storage up to 512GB via microSD card to store more contents like music and etc.
Our Review
Not only is the Galaxy S10 plus beautiful, but it is also a powerful device that's on par with the competition. Beautiful screen? Check. Strong battery life? Check. Powerful processor? You betcha! The Samsung Galaxy S10 Plus is a great all-rounder for anyone who needs a powerful phone for daily use.
Read Full Review
More: 7 Best Android Smartphones That Are Built for Music
Best for Grab drivers
Price from RM1,099.00
Samsung Galaxy A7 is a user-friendly device that is ideal for Grab drivers. If you're going to be navigating around town, then a phone with consistent signal reception is much needed. Thanks to this device with a huge 6.0-inch Super AMOLED display screen, you can now focus on the road and need not stare at your phone for too long.
1 people added this to their wishlist
Best smartphone without notch - suitable for work
Price from RM2,323.00
The Samsung Galaxy Note 9 is the perfect choice for any aspiring entrepreneur who's constantly on their phone for work. This stunning, notch-free and spacious 6.4-inch Super AMOLED display provides ample space for you to write down notes and read documents with ease.
Additionally, it's powered by the robust Samsung Exynos 9810 processor. Plus, it also has a massive 4,000 mAh battery life that will allow your phone to survive the onslaught of a busy day.
Our Review
While the Samsung Galaxy Note 9 does what a standard smartphone can do, you're getting a premium build and quality for its price. Looking to take better photos, do some drawing or just want an entertainment powerhouse? The Samsung Note 9 is a great choice.
Read Full Review
2 people added this to their wishlist
Best with large battery capacity - suitable for video playback and recording
Price from RM3,368.00
iPhone XR may be a cheaper version to Apple's premium high-end smartphones but it is built with one of the longest battery life in a phone. With its 6.1-inch Liquid Retina Display, videos will look extra vibrant and sharp even when watching directly under sunlight.
Streaming videos would be more immersive with stereo speakers built in the earpiece and another speaker at the bottom of the phone. Moreover, users can also shoot incredible 4K videos of up to 60 FPS directly on the phone with iOS' new camera system.
---
How To Choose a Smartphone That Best Suits You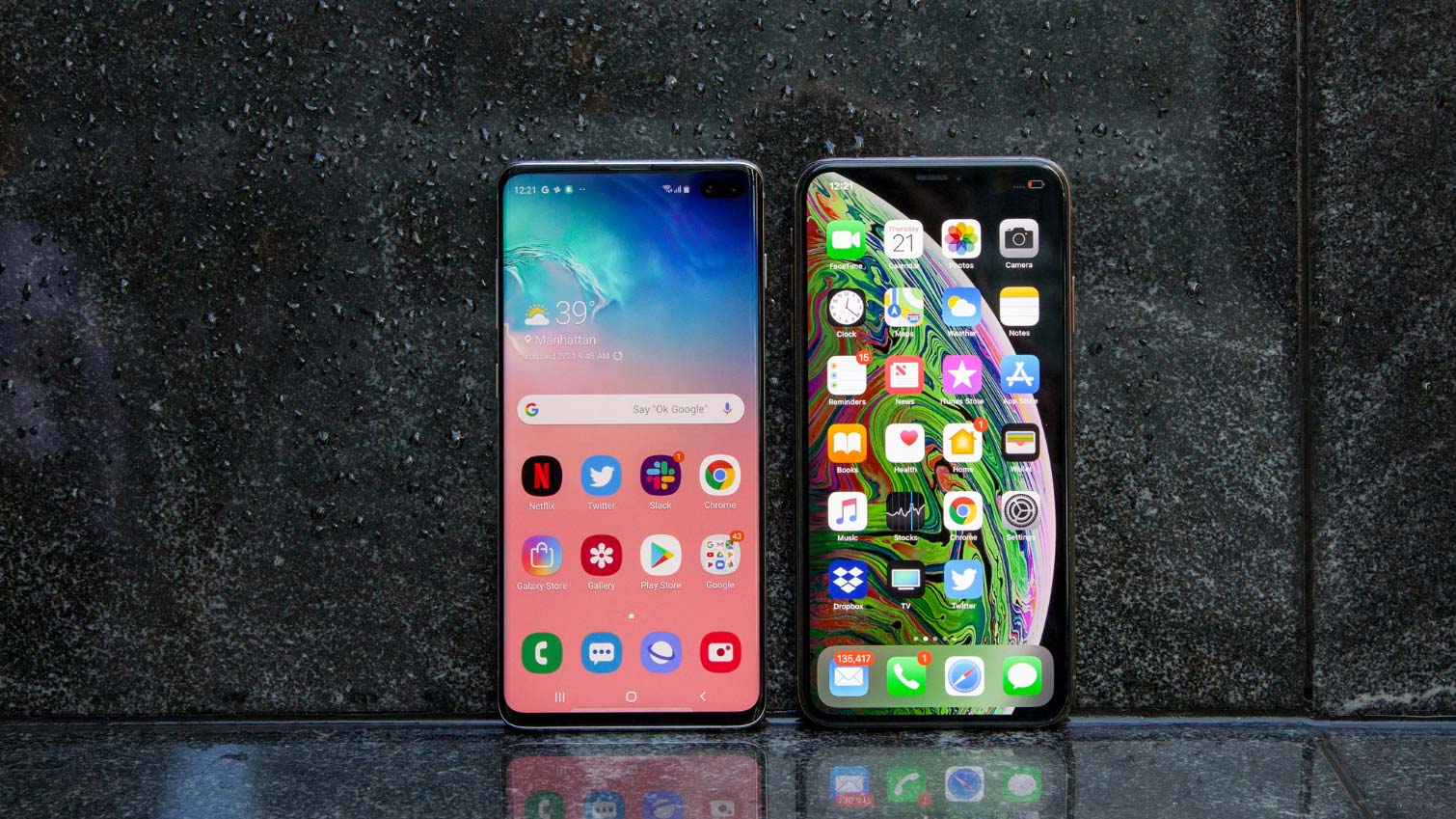 Display


Choosing the right display may be a hassle when it comes to buying a smartphone regardless of age, as smartphone displays vary in size. For instance, if portability is what you're looking for, a smaller display would suffice as it is easier to hold and use with one hand.

Meanwhile, if you're an avid mobile gamer, opt for a bigger display so you would be able to see more details such as your enemies' whereabouts. Logically, the smaller the display, the harder it is you're going to read texts.

Storage


Storage is another factor when it comes to purchasing a smartphone. Some smartphones have limited storage and some are not expandable. Hence, choose your storage wisely to best fit your own usage. Futureproof a little by purchasing a bigger capacity model to avoid deleting things that matter to you.


Price

If budget is an issue, set a maximum price you're willing to pay and then determine what features you want or need in your smartphone. That way, it would be easier to not break your budget.

The price of smartphones differ depending on its model, specification, features and more. Lower-end brands such as Xiaomi would cost around RM 400 and above. Meanwhile, middle-range brands like Samsung cost roughly above RM 1,000 and the higher-end ones such as Apple would cost you at least RM3,000.

Operating System


There's the iPhone that runs on and only the iOS software and then there are Samsung, Oppo, Xiaomi, and more that run on Google's Android platform. Both OS have their own perks (ways to achieve seamless connection offered by both OSes also differ) so choose wisely!

Smartphone operating systems vary depending on the brand. Moreover, different OS commonly offers its own set of basic apps such as messenger and web browsers. The user interface also differs depending on its brands and model.
---
Conclusion
Buying a smartphone isn't rocket science, but it's also wise to plan out your purchase decision before going in for the kill. Common questions to ask yourself: do I need this much storage? Would it be able to last past 3 years?
An expensive product does not necessarily mean that it's the right pick for you. Hence, it's important to always have these questions in mind alongside doing research online to find out what's the best smartphone for you.
Disclaimer: The pricing shown is just a good indication of how much these products are worth. The prices could change based on the e-commerce promotions that are going on. If some of the products are not available, do email us at [email protected] Thank you!