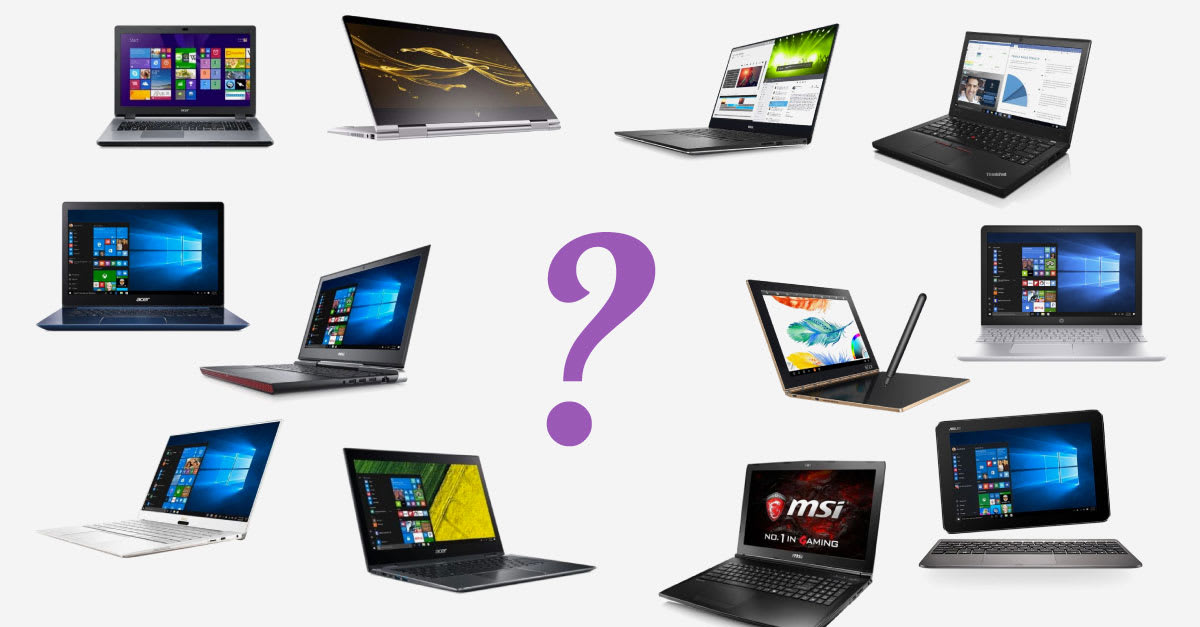 Choosing the right laptop for yourself can be tedious, as there are plenty of specs, shapes and sizes in the market. Many are influenced by brands, some by attractive prices and some by the technology and features. However, people often buy the wrong laptop specs and features as to what they need it for, because of aesthetics and brand.
The best way to determine what is good or not good for you is to figure out what you need the laptop to do for you. If you will need it for work, or for home or designing, then there are plenty of models for you to choose out there, and some are affordable, too. In this day and age, technology has become a necessity in our daily life, and a laptop is definitely one of them.
With so many types and brands of laptops to choose from, below is a list we have compiled, showing you the best of the best according to your needs. At the end of this list, we've also come up with a guide on how you can choose a good laptop according to your needs.
---
Top 13 Laptop Recommendations in Malaysia
Huawei Matebook 13
Apple Macbook Pro 15-inch (2018)
Dell XPS 15 (2019)
Apple MacBook Air 13.3-inch with Retina Display (2018)
Lenovo ThinkBook 13s
MSI GS65 Stealth 9SE
Acer Swift 3 SF314-52-549V
Lenovo ThinkPad X1 Carbon
HP Pavilion 15
Dell XPS 13 (9370)
Acer Spin 5
Lenovo Thinkpad X270
Microsoft Surface Book 2 (15-inch)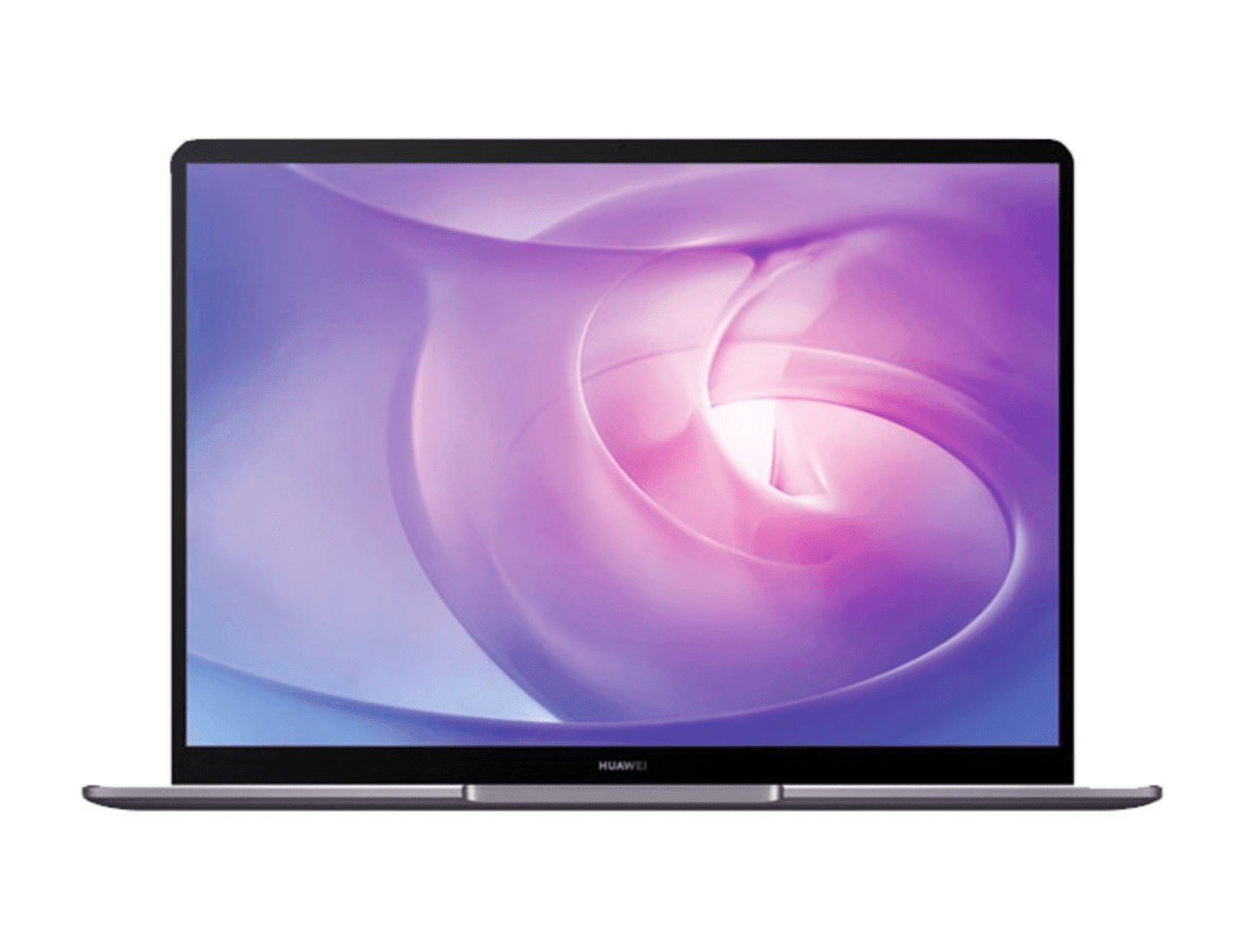 Huawei Matebook 13 (Intel Core i7)
RM 4299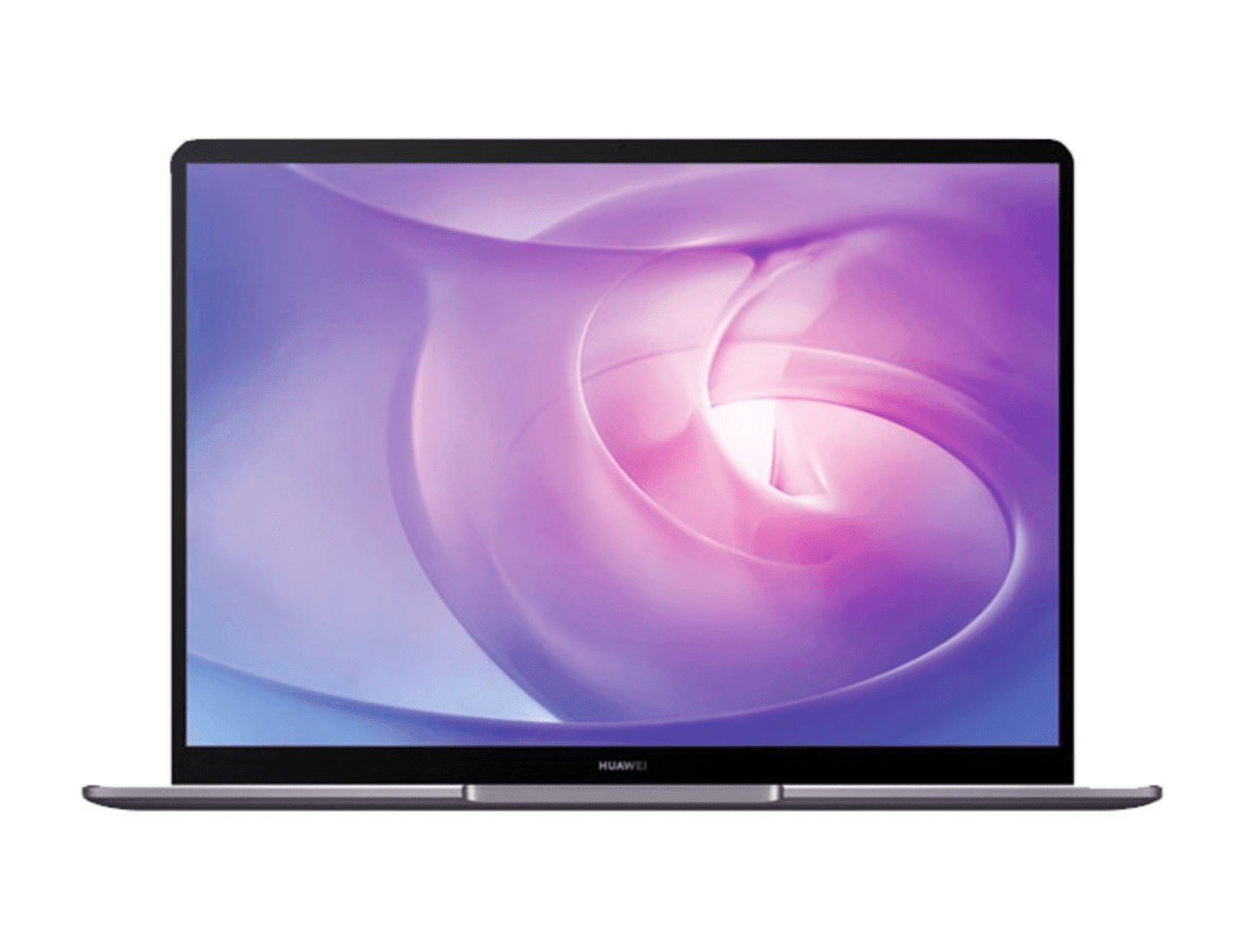 add_circle Value for money
add_circle Good choice in processor and graphics card
add_circle Very portable
add_circle Powerful for what you're paying
remove_circle Hard to upgrade
remove_circle No Thunderbolt 3
CPU: 8th Gen Intel® Core™ i7-8565U | Graphics: Intel UHD Graphics 620; Nvidia GeForce MX150 | Memory: 8GB DDR3 | Storage: 512GB SSD | Screen: 13 Inches | Weight: 1.3 kg
A reasonable price tag coupled together with a performance that can dish out even decent gaming after a hard day at work is a big reason why we're highly recommending the Matebook 13 for anyone.
The laptop is of an ideal size and weight as well as have a decent battery performance of 8 hours. That's good enough for the average joe who wants a laptop that puts up a solid fight no matter what you throw at it, be it work or multiple media consumption after.
---
More: The 8 Best 13-Inch Laptops to Buy For Your Poor Back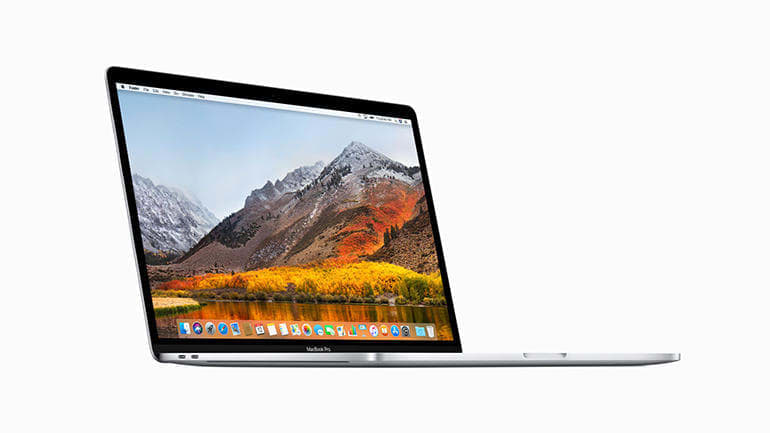 Apple MacBook Pro (15") with Touch Bar (2018)
RM 9702.00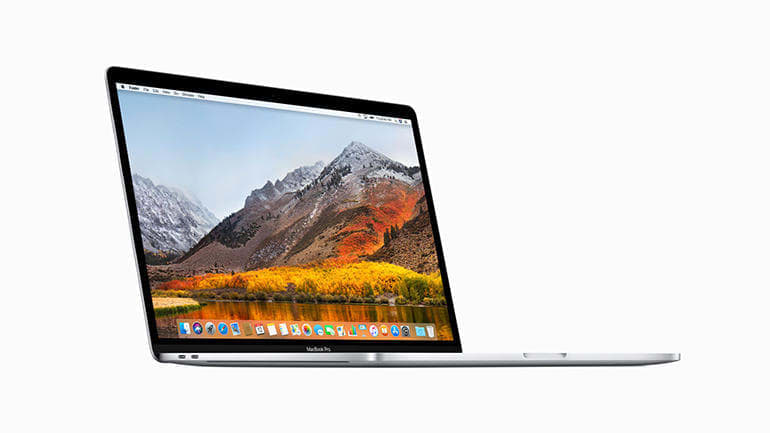 add_circle Powerful specs
add_circle Amazing colours
add_circle Very fast
remove_circle Pricey
remove_circle Limited ports
CPU: 2.6GHz 6-core, 9th-generation Intel Core i7 processor | Graphics: Radeon Pro 555X with 4GB RAM | Memory: 16GB | Storage: 256GB SSD| Screen: 15 Inches | Weight: 1.83 kg
Macbooks are not cheap, and there's a reason for that. Living up to its reputation for handling heavy editing work, the 2018 Macbook Pro in 15-inch is just as powerful as its previous generation. It holds a strong processor that has 6 cores, Radeon Pro GPU and an impressive 16GB RAM which is upgradeable up to 32GB.
Being able to handle video editing software without breaking down, the laptop's screen also features the infamous Retina display that's well-loved by editors with a good amount of pixel resolution to handle HD content.
---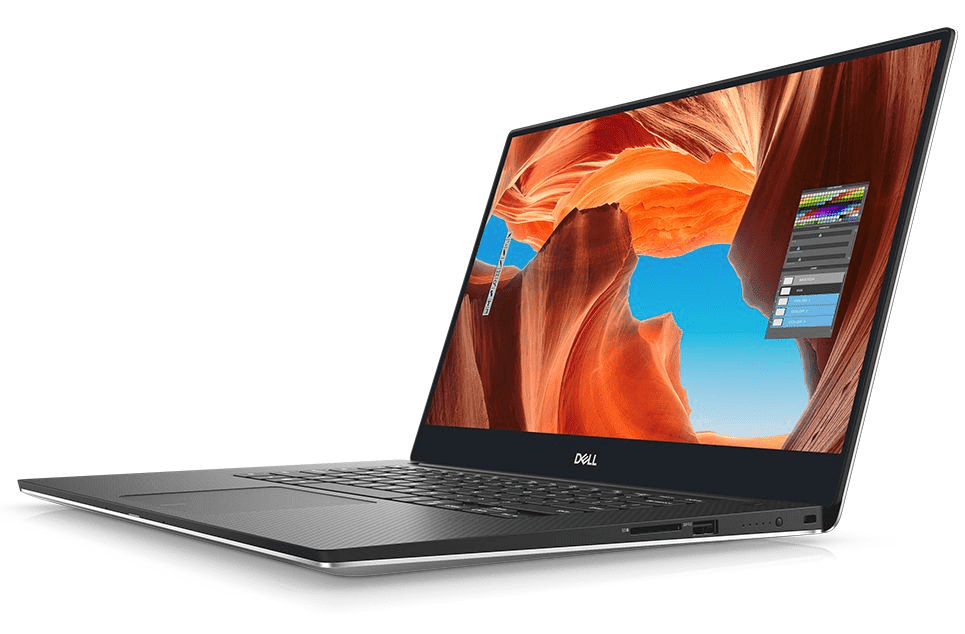 Dell XPS 15 (2019)
RM 7099.00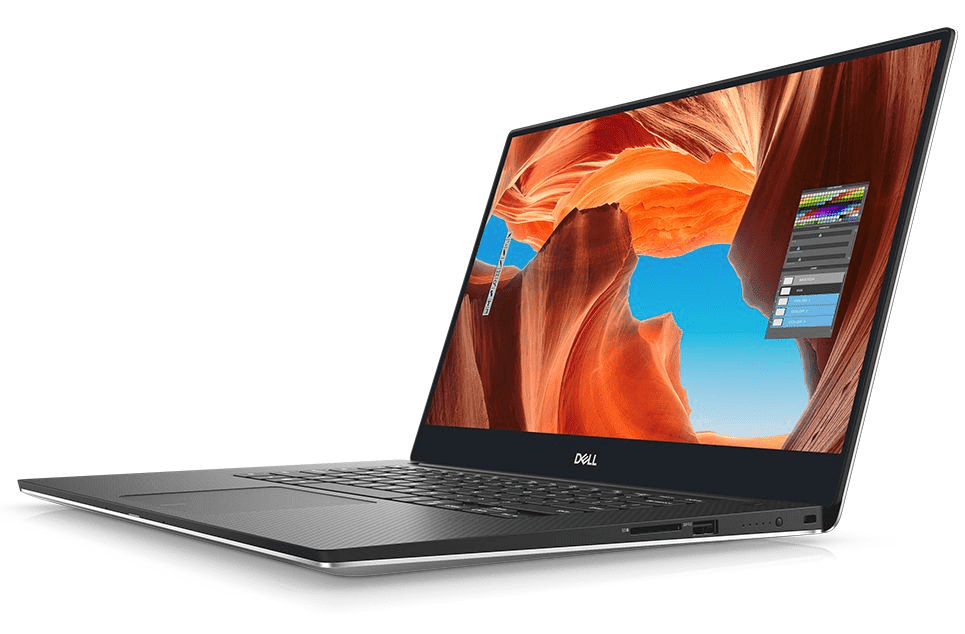 add_circle Very nice display
add_circle Great performance
add_circle Better webcam placement compared to previous gen
remove_circle OLED and specs for intensive gaming is only offered in the high-specs model
CPU: 9th Generation Intel® Core™ i7-9750H | Graphics: NVIDIA® GeForce® GTX 1650 with 4GB RAM | Memory: 8GB | Storage: 512GB SSD| Screen: 15.6 Inches, FHD | Weight: 1.8 kg
When it comes to video editing, Macbook Pros are touted the best. But for its powerful, reliable specs, comes a high price tag.
In that case, the 15-inch Dell XPS from 2019 is a great alternative to handling powerful editing software. Featuring a UHD display, editing on the Dell XPS 15 is a breeze although graphics would be better if you can get the higher-end model which offers an OLED screen. Nevertheless, the lower end XPS 15 model is still great for handling productivity work such as heavy editing.
---
More: 7 Best 15-Inch Laptops That Hit the Size Sweet-Spot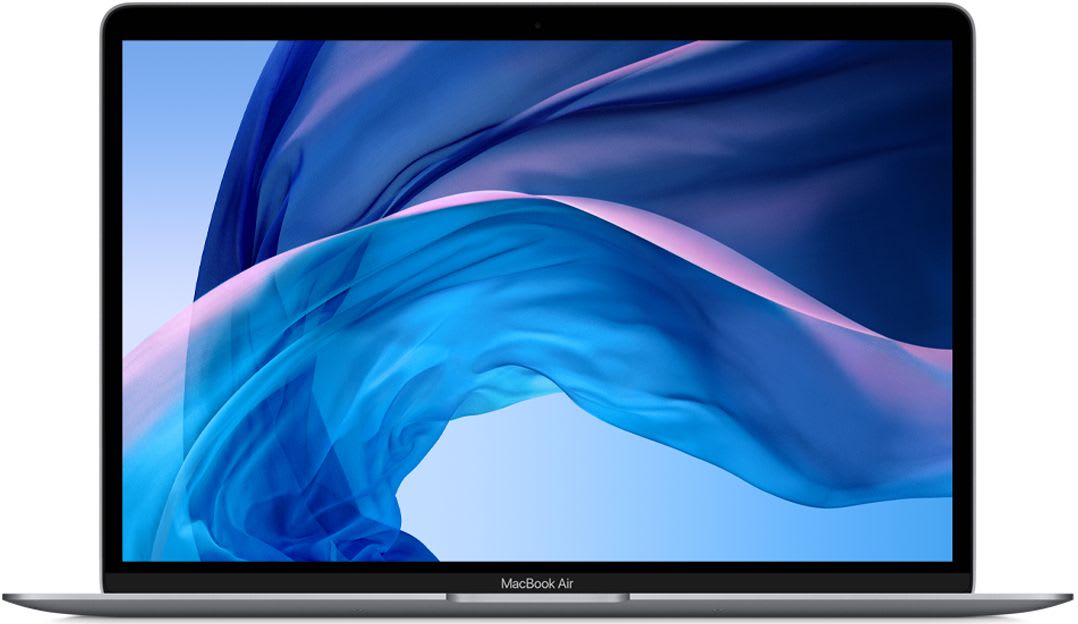 MacBook Air 13.3-inch with Retina Display (2019)
RM 4699.00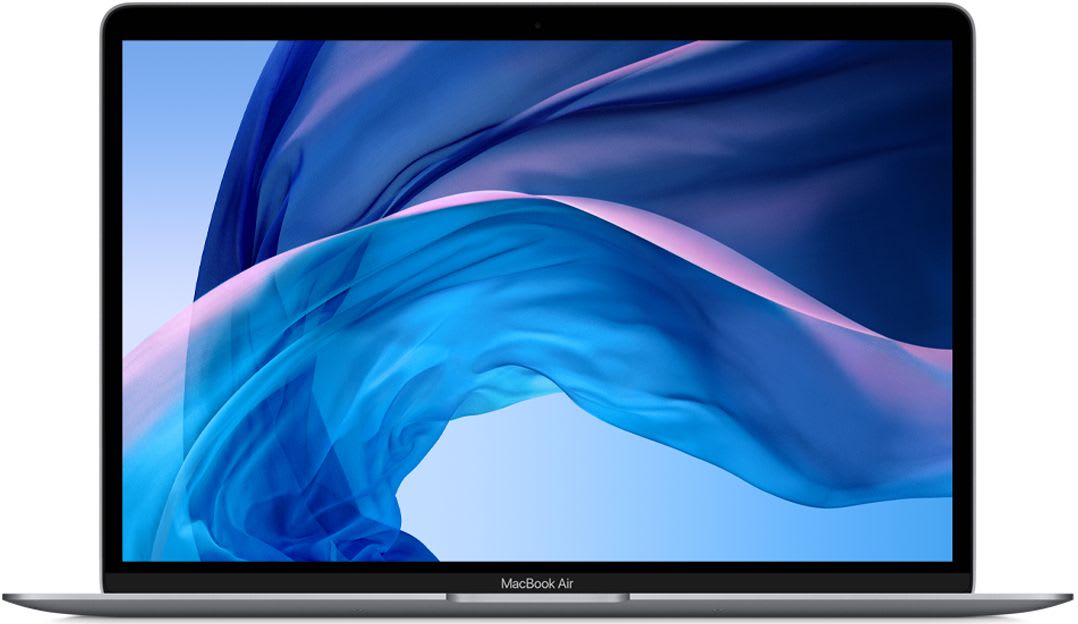 add_circle Great design
add_circle Better keyboard from the previous generation
add_circle Excellent screen display
remove_circle Pricey
remove_circle Limited number of ports
CPU: 1.6GHz dual-core 8th-generation Intel Core i5 processor with Turbo Boost up to 3.6GHz | Graphics: Intel UHD Graphics 617 | Memory: 8GB configurable up to 16GB | Storage: Configurable to 1.5TB SSD | Screen: 13.3 Inches | Weight: 1.25 kg
Weightless is what many laptop carriers are after nowadays. This laptop itself is just 1.25kg! But don't let the weight deceive you. It packs a punch with 8GB memory and 128GB SSD hard disk, which is configurable to 1.5TB. This is good enough for many tasks with no issues for light graphics designing even thanks to the newest addition to the air - Retina Display with True Tone!
---
More: Reduce Bulk and Weight with These 9 Lightweight Laptops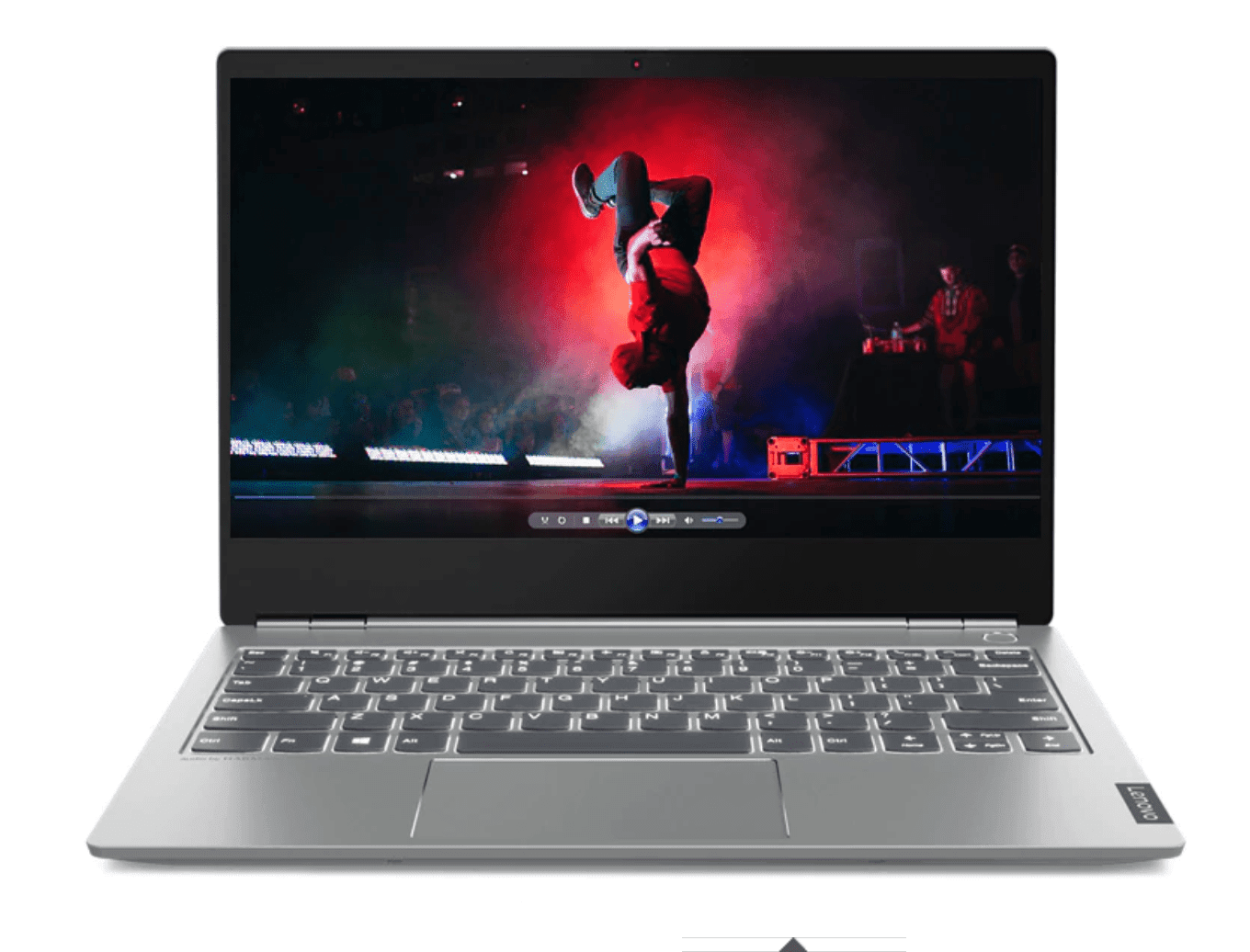 Lenovo ThinkBook 13s
RM 2879.1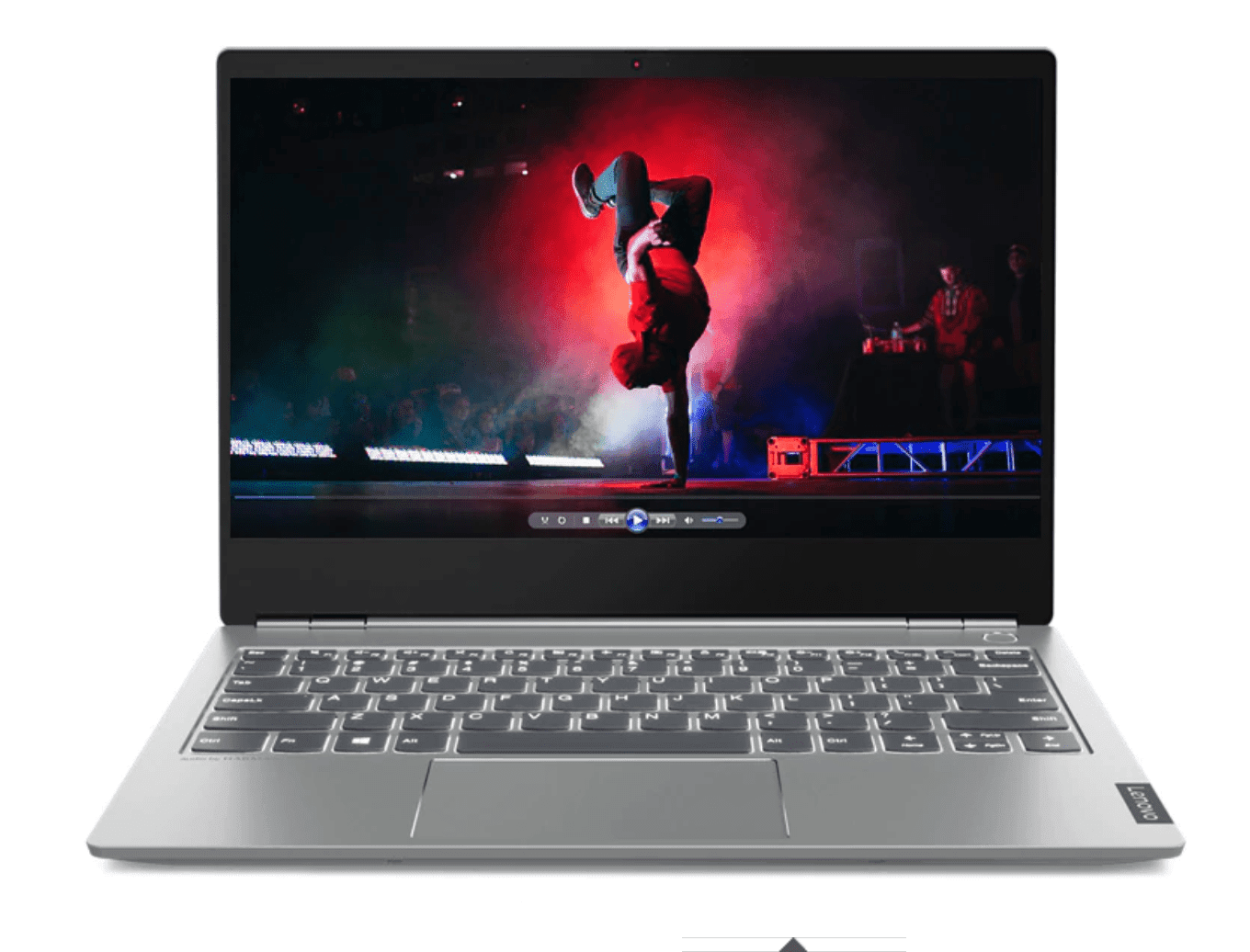 add_circle Sleek design
add_circle Great battery life
add_circle Nice all-rounder laptop
add_circle Great value for its capabilities
add_circle High-end models are still quite affordable
remove_circle May struggle with games from moderate settings onwards
CPU: Intel Core i5-8265U Processor (up to 8th Gen Intel® Core i7) | Graphics: Intel® HD Graphics 620 | Memory: 8GB DDR4 (up to 16GB) | Storage: 256GB SSD (up to 512GB) | Screen: 13.3 Inches FHD | Weight: from 1.40 kg | OS: Windows 10 Home 64
No matter if you're a professional or a student seeking a budget laptop, we can't recommend the Lenovo ThinkBook 13s enough. With a starting price of under 3 grand (RM), this laptop offers more than just enough for the average user of any kind. For starters, it holds a good battery life of up to 10 hours with a charging power of 45W per hour. Also, while you won't be able to game heavily on this laptop, it's still powerful enough to run most basic software of any industry.
Aside from having Dolby audio support for media consumption, this laptop also has nice security features such as an integrated fingerprint scanner on the power button which lets you perform file encryption and login actions. It also has a webcam cover to protect yourself from being viewed accidentally (or unintentionally). Might we add that you are given a USB-C port and two USB-A ports? Now that's a good mix of connectivity options!
---
More: Go Through School with These Best 7 Student Laptops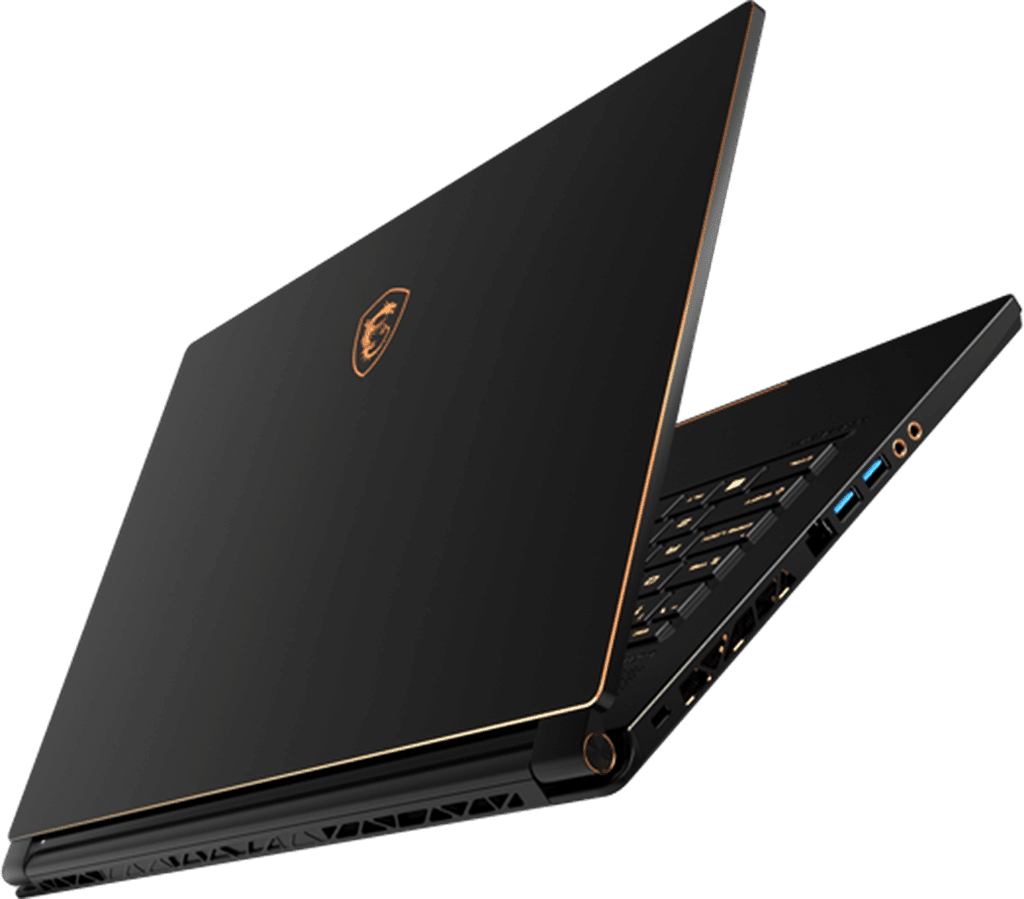 MSI GS65 Stealth 9SE
RM 9999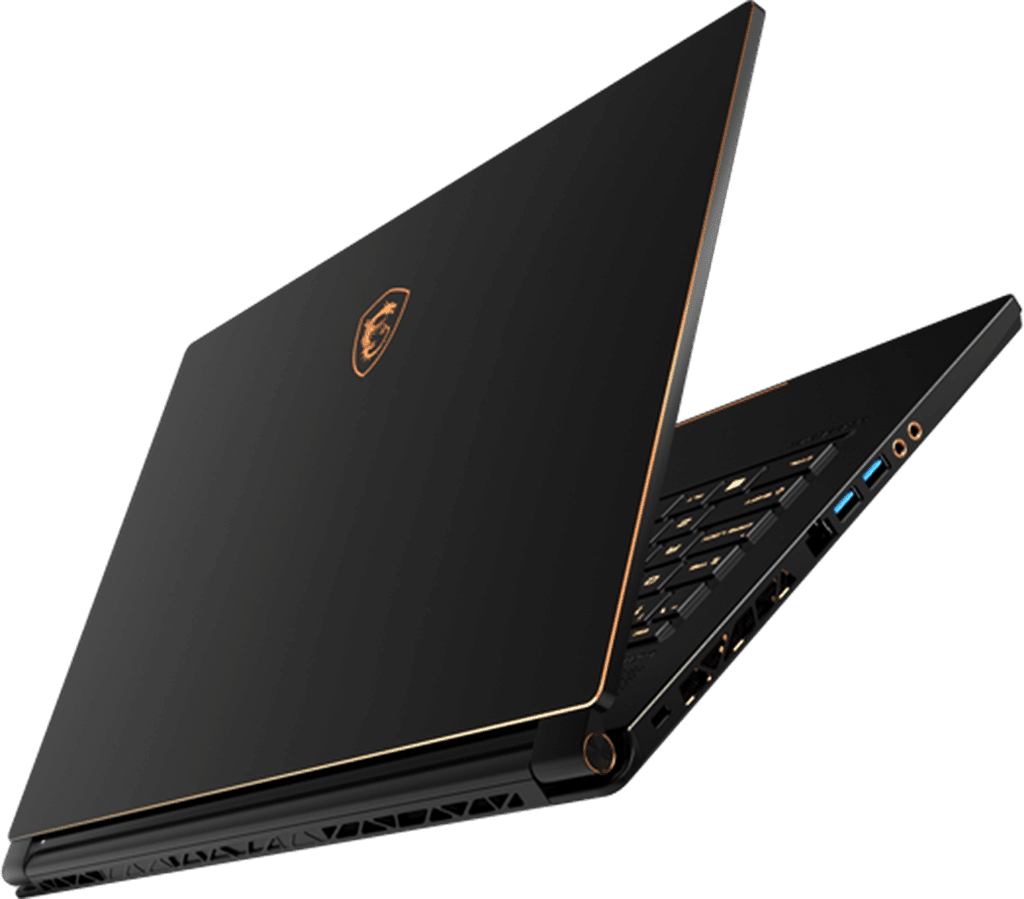 add_circle Thin
add_circle Light
add_circle Powerful
add_circle Performs well as a productive laptop
add_circle Display can support up to 240Hz
remove_circle No G-Sync, but then you get a longer battery life
CPU: Intel Core i7-9750H six-core processor | Graphics: Nvidia GeForce RTX 2060 | Memory: 16GB DDR4-2400MHz | Storage: 1TB SSD | Screen: 15.6 Inches FHD | Weight: 1.87 kg | OS: Windows 10
Out of many other gaming laptops which do perform better, we still recommend the MSI GS65 Stealth 9SE as the best gaming laptop to get. That's because you get to play at high settings comfortably without needing to spend too much.
Love high framerates games? The MSI's GS65 Stealth Thin lets you play up to 240Hz smoothly with an average 3 ms response time. Also, the GS65 makes a pretty good daily laptop for productivity thanks to its great RGB keyboard, lightweight body and 8 hours of battery life!
---
More: 7 Best Gaming Laptops For Every Type of Gamer Out There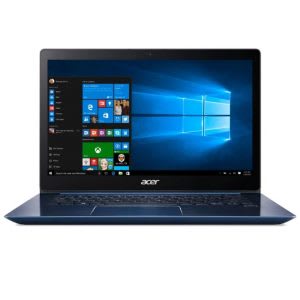 Acer Swift 3 SF314-52-549V
RM 2699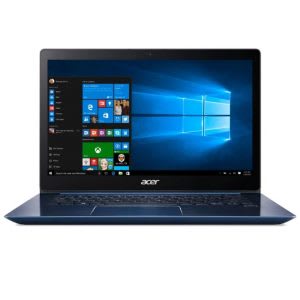 add_circle Solid build with decent specs for the price
add_circle Upgradeable for better performance if you want to game
add_circle Good trackpad
remove_circle Dim display
remove_circle Poor contrast
remove_circle Not that light in weight
CPU: Intel® Core i5-8250U | Graphics: Intel® HD Graphics 620 | Memory: 4GB DDR4 | Storage: 256GB SSD | Screen: 14 Inches | Weight: 1.6 kg | OS: Windows 10 Home
Not all entry-level laptops are created equal. However, this one offers decent specs and convenient features such as a backlit keyboard for its low price. Powered by a nice 8th Generation Intel Core U, it is also one of the best affordable laptops for those who are regular users and wants to kick back with a game after a day's work or browse the internet at work.
---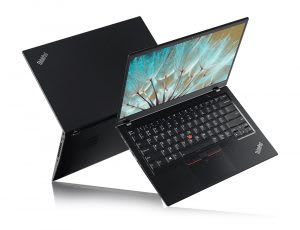 Lenovo ThinkPad X1 Carbon
RM 8549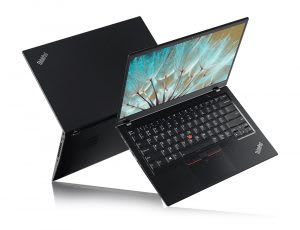 add_circle Sturdy design
add_circle Portable with great battery life
remove_circle Not ideal for graphic designs
remove_circle Not for heavy gamers
CPU: Intel® Core i7 | Graphics: Intel® HD Graphics 620 | Memory: 16GB DDR4 | Storage: 512GB SSD | Screen: 14 Inches | Weight: 1.13 kg
If you are a businessman/woman on the go, this is what we would recommend. At a mere weight of 1.13kg, it is one of the best lightweight laptop that is easy to hold and have your work on the go. With a fantastic battery life of up to 15.5 hours and a rapid charging feature, the X1 Carbon is an ultrabook that is one of the thinnest and lightest for you to keep on working while on the move.
---
More: Get Your Productivity Level Up with these 7 Work Laptops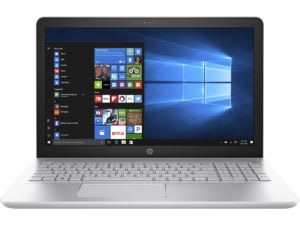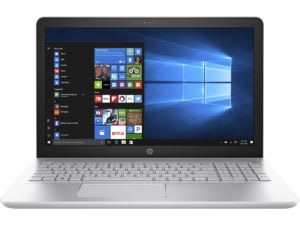 add_circle Overall good performing laptop
add_circle Decent battery life
remove_circle Only has 4GB RAM
CPU: Intel® Core i5-8250U | Graphics: NVIDIA® GeForce MX150 | Memory: 4GB DDR4 | Storage: 1TB HDD | Screen: 15.6 Inches | Weight: 1.85 kg
Equipped with Windows 10 Home 64bits, this laptop is designed for home use. A 15.6" full HD screen is great for gaming, or for watching movies. It has decent and balanced specs which are suitable for everyday use at the home for everyone to use.
---
More: Top 7 Hybrid 2-in-1 Laptops Which are Unbelievably Flexible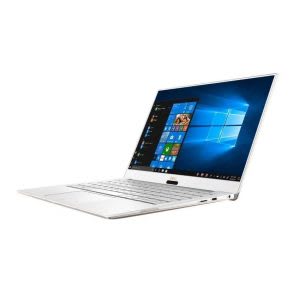 Dell XPS 13 (9370)
RM 5199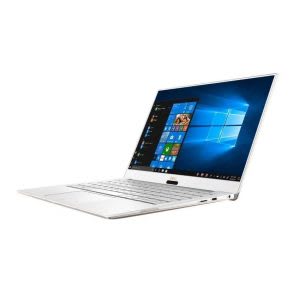 add_circle Latest generation processor
add_circle Vibrant screen display
remove_circle Webcam placement is not that good
remove_circle QHD screen resolution may rain battery
CPU: Intel® Core i7-85550U | Graphics: Intel® UHD Graphics 360 | Memory: 16GB | Storage: 1TB SSD | Screen: 13.3 Inches | Weight: 1.2 kg
The 8th generation Intel Core i7 together with the 16G RAM provides this laptop a powerful processing speed. Making this laptop one of the best i7 laptop to choose from, it not only starts up within 10 seconds, it welcomes you with a beautiful, vivid screen display.
---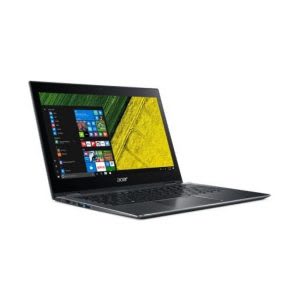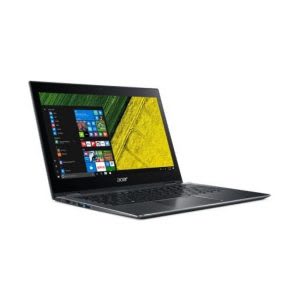 add_circle Has touch screen and 360 degree display
add_circle Versatile as a tablet or laptop
remove_circle Non-expandable memory slot
remove_circle Small storage space
CPU: Intel® Core i5-8250U | Graphics: Intel® UHD Graphics 620 | Memory: 8GB | Storage: 256GB SSD | Screen: 13.3 Inches | Weight: 1.5 kg
Want a simple laptop but capable of flipping 360 degrees for architecture designing classes? We got you covered. This laptop is worth the money for students who want a laptop that is versatile and also great for performance.
---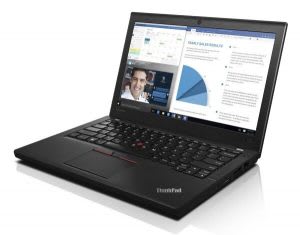 Lenovo Thinkpad X270
RM 4635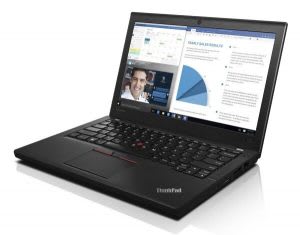 add_circle Long battery life
add_circle Durable against minor, accidental drops
remove_circle Bulky in size
remove_circle No SSD storage for this price-point
CPU: Intel® Core i5-7200U | Graphics: Intel® HD Graphics 620 | Memory: 8GB | Storage: 1TB HDD | Screen: 12.5 Inches | Weight: 1.3 kg
This laptop is tested for drops and even shakes. That's how serious Lenovo is when it comes to ensuring not just their specs are reliable, but the built itself endures accidents. Plus, with the battery lasting more than 5 hours (with constant wifi usage) or 21 hours (with the minimal setting and no wifi), you can work with less worry if you need to go without an adaptor.
---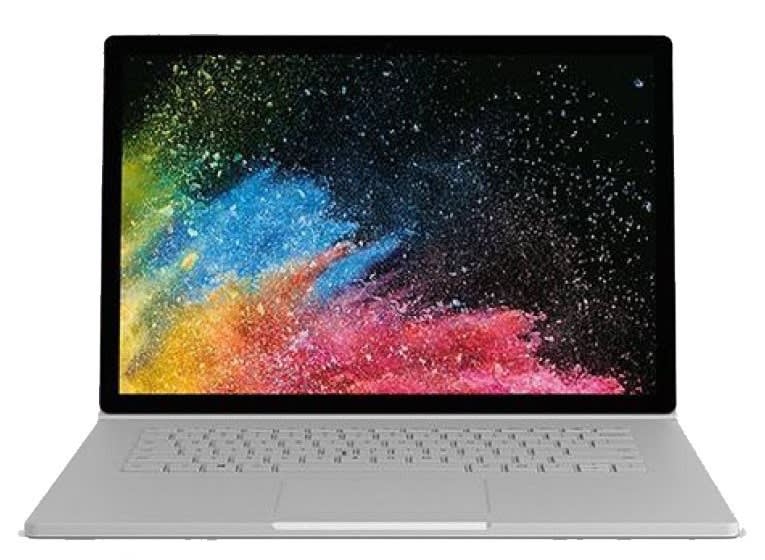 Microsoft Surface Book 2 (15-inch)
RM 8299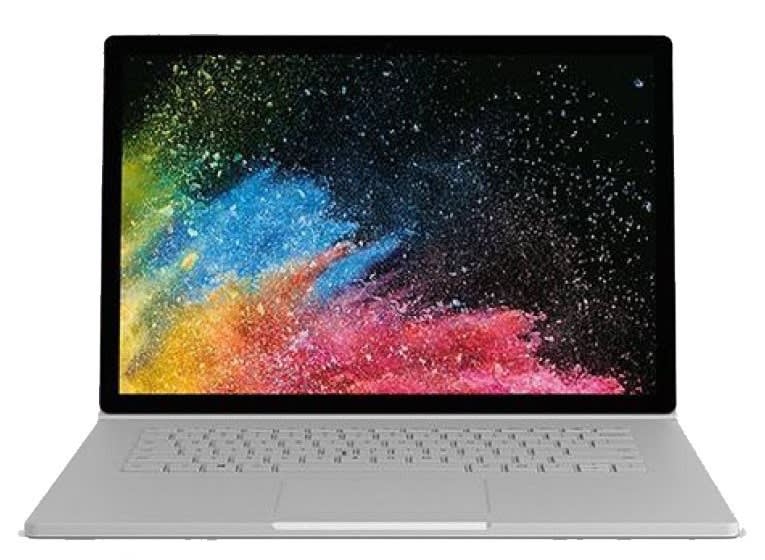 add_circle Great portability
add_circle Sleek built
add_circle Great battery
add_circle Powerful performance
remove_circle Speakers are ok
remove_circle Surface pen (stylus) is not included
CPU: 1.9GHz Intel Core i7-8650U (quad-core, up to 4.2GHz with Turbo Boost) | Graphics: Intel UHD Graphics 620, Nvidia GeForce GTX 1060 | Memory: 16GB | Storage: 512GB SSD | Screen: 15 inches | Weight: 1.9kg (with keyboard)
Tablets are wonderful devices that let you take your work with you, but they can be quite limited still in terms of power. If you wish to have a laptop that offers tablet-like qualities, Microsoft's Surface Book 2 is one of the best and most powerful hybrids to go for.
With good battery life, superb screen quality and lightweight, the performance and built truly justifies the price tag on this one. You can even play games on high-settings without suffering from lags!
---
More: Top 7 Hybrid 2-in-1 Laptops Which are Unbelievably Flexible
Disclaimer: The pricing shown is just a good indication of how much these products are worth. The prices could change based on the e-commerce promotions that are going on. If some of the products are not available, do email us at [email protected] Thank you!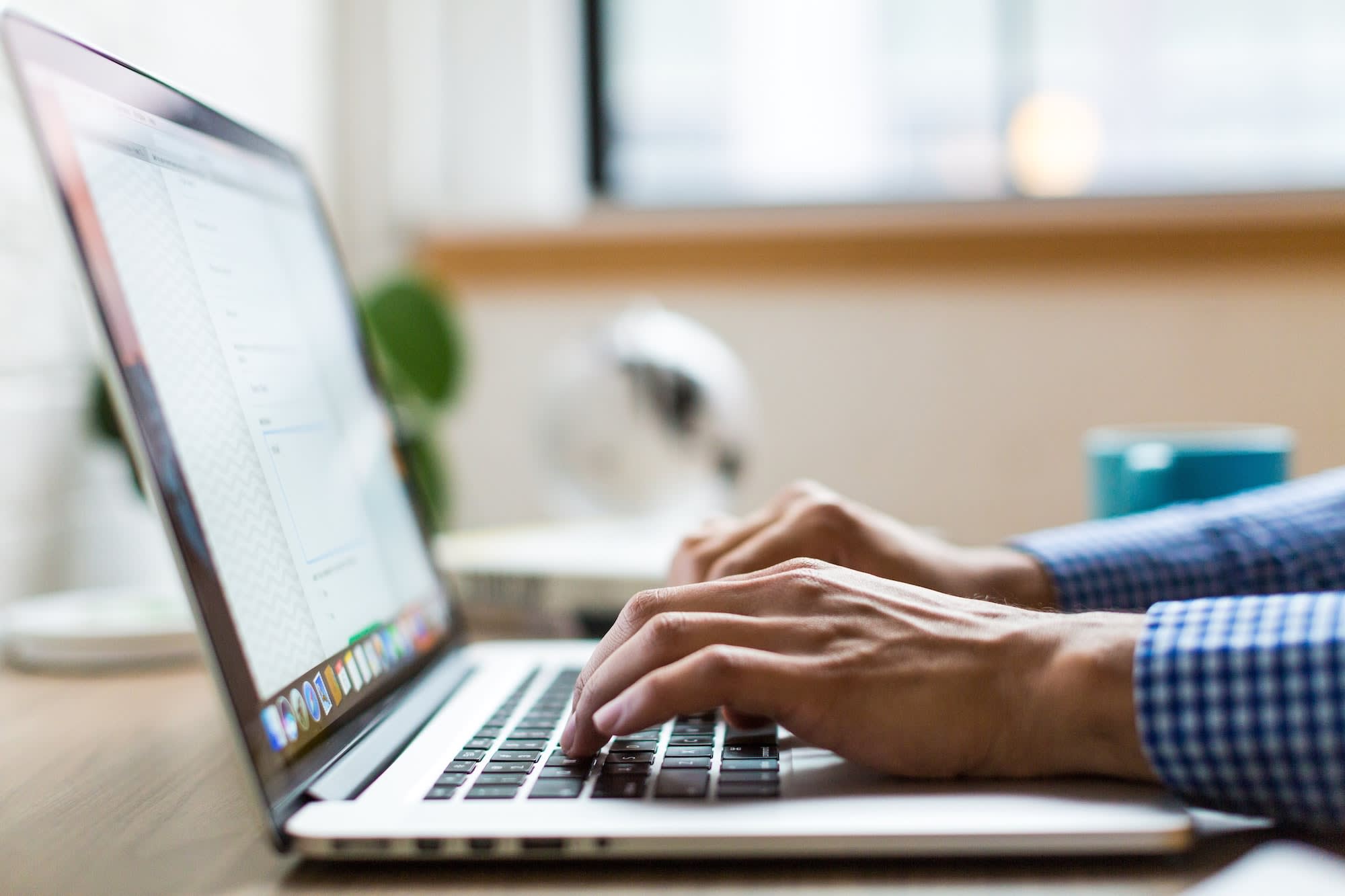 What is a laptop?
A laptop, or also known as a notebook, needs no introduction. This portable computer comes in various sizes - from 13 inches to 17 inches, depending on brands. Generally, a computer has a very thin LCD or LED screen, an in-built keyboard and good quality speakers.
Where to buy a laptop?
The easiest to buy a laptop is via online. Websites like Apple, HP, Lenovo and Acer are trustworthy merchants. So, it's easy for you to make your purchases.
When to buy a laptop?
The best time to buy a laptop is during the Black Friday sale. Also, the back to school sale is the best time to get one too. That usually happens at the end of the year, at the end of November and throughout December.
Who needs a laptop?
Most working people need a laptop nowadays. Especially when you are one who runs out a lot, you'll definitely need one. People who need a laptop include those in sales, marketing, journalists and the list goes on.
Students need a laptop too, no matter if you're a high school, college or a university student. You'll still need one as most schools and universities do not use books anymore.
You've found a couple of laptops that you're interested in. But you're still unsure of which to go for? We understand that it can be a daunting and overwhelming task to choose the right one. Fret not, here are some main factors that you should consider before choosing a laptop.
How do I choose a good laptop to buy?
Do you want a big, 17-inch laptop or a compact 13-inch? Often, many underestimate the size and weight of their laptop. Though not applied to all, the biggest laptops (17 to 18 inches) are usually equipped with a powerful system and are also bulkier. The smallest laptops (11 to 12 inches) are, of course, equipped with a lighter system though they make up for it with their portability.

The most popular sizes are 15 inches, where you'd get the best of both worlds. They are light enough to be carried around and are powerful enough to run a couple of popular heavy-duty games. Still, they are highly recommended for those who will not be carrying the laptop around too much. Otherwise, you can opt for a 13 to 14 inches laptop, which is a less powerful but much lighter option.
This is perhaps the most popular question that a salesman will ask you. "What do you plan to do with your laptop?" At a simpler explanation, just take a look at the CPU. A mainstream and popular choice is the Intel Core i5. In general, they offer the best balance for both price and performance. Intel Core i7 is a step above i5 (suitable for gaming as it is more powerful, and also more expensive) while i3 is a step lower (great for simple browsing and office work).
Check if your choices are equipped with the right features and hardware that you'll need. How much storage space is there? Is the 8 GB RAM upgradeable? Does it have an Optical Disc Drive (This feature is becoming uncommon)?
By also tying back to what you'll be doing with your laptop, the laptop's hardware will help determine if you're buying the right computer. You'll be saving yourself unnecessary spending on upgrades which can be costly.
The two most popular systems are definitely Windows and Mac. One may think that Windows is the budget choice whereas Macs are for the rich. Nope! While both have its downs, ultimately both systems offer what the other doesn't.
Windows: Windows 10 remains as one of the most versatile operating systems around, and you can find it on the vast majority of laptops sold all around. As it is much more widespread on other branded laptops, you'd get different kinds of built quality as well as preset softwares. Also, you'd get an easier time of customizing hardware, making Windows laptops desirable for many things especially gaming.
macOS: The macOS is tied to only Apple's Mac computers, and it offers premium features for users who can afford to purchase its computers. It is undeniably, smooth and reliable. So, if you have the money, then it offers a better experience than Windows for many people in terms of productivity.
---
Conclusion
No matter how well-equipped your laptop is, the most important thing is that it can do what you need it for. It is also important to know that no laptop is made perfect, so leverage and choose one where you wouldn't need to spend too much/expensive upgrades on.
Like writing about great products? We're hiring! Learn how you can write for us!