Ah, massage chairs. Who wouldn't like to pamper themselves with a massage after a hard day's work? Not only do massage chairs soothe muscle aches, but they also give you a chance to relax your mind.
Stress, be it physical or mental, is not beneficial as it accumulates over time. With that in mind, we have put together a list of the top massage chairs in Malaysia, in the hopes that one of them would provide you with the ultimate satisfaction.
---
Top 10 Massage Chairs in Malaysia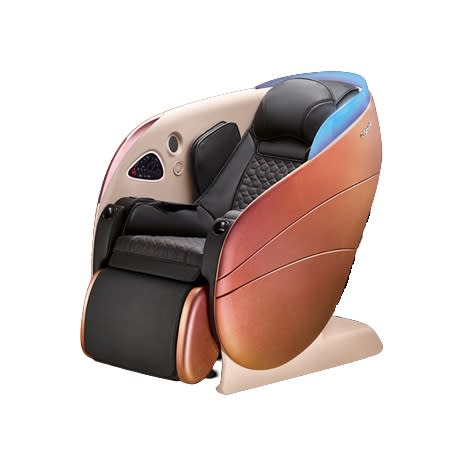 Check OSIM uDream Pro price below:
add_circle
uDream app -- easy to monitor body tensions scores
add_circle
Works with VR -- extra relaxation plus breathing exercises
add_circle
OSIM's signature massage technologies provide full body massage
add_circle
Has manual massage programmes for a more personalised experience
add_circle
Body Tension BioSensors -- measures and scores body tension using AI
add_circle
Safety features -- adheres to International Safety Standards
add_circle
5-senses well-being experience -- includes mood light, surround sound speakers, DreamScent Aroma and on-the-house lavender-infused dark chocolate
Why It's Our Top Pick:
"The uDream Pro is the current golden child of OSIM, one of the most popular massage chair brands worldwide. It prides itself as the first massage chair capable of tackling our 5 senses, going so far as to declare itself as a well-being chair. It is a sentiment we think you would agree with too."
Overview:
AI powers this chair's Body Tension BioSensors, which is a system that measures and scores body tension. Scorings can be recorded in the uDream app and managed by engaging with the five senses via the well-being chair. Users can even further indulge in massages with VR.
Performance:
Available in two colours; bronze and purple, it has an iridescence to it so it's not too striking and will blend right in with your interior. A mood light, surround sound speakers, aromatherapy technology and complimentary chocolate work hand-in-hand with full-body massages - provided by OSIM's signature massage technologies - to relax the five senses.
More: Give Your Tootsies a Treat with These 8 Foot Massager Machines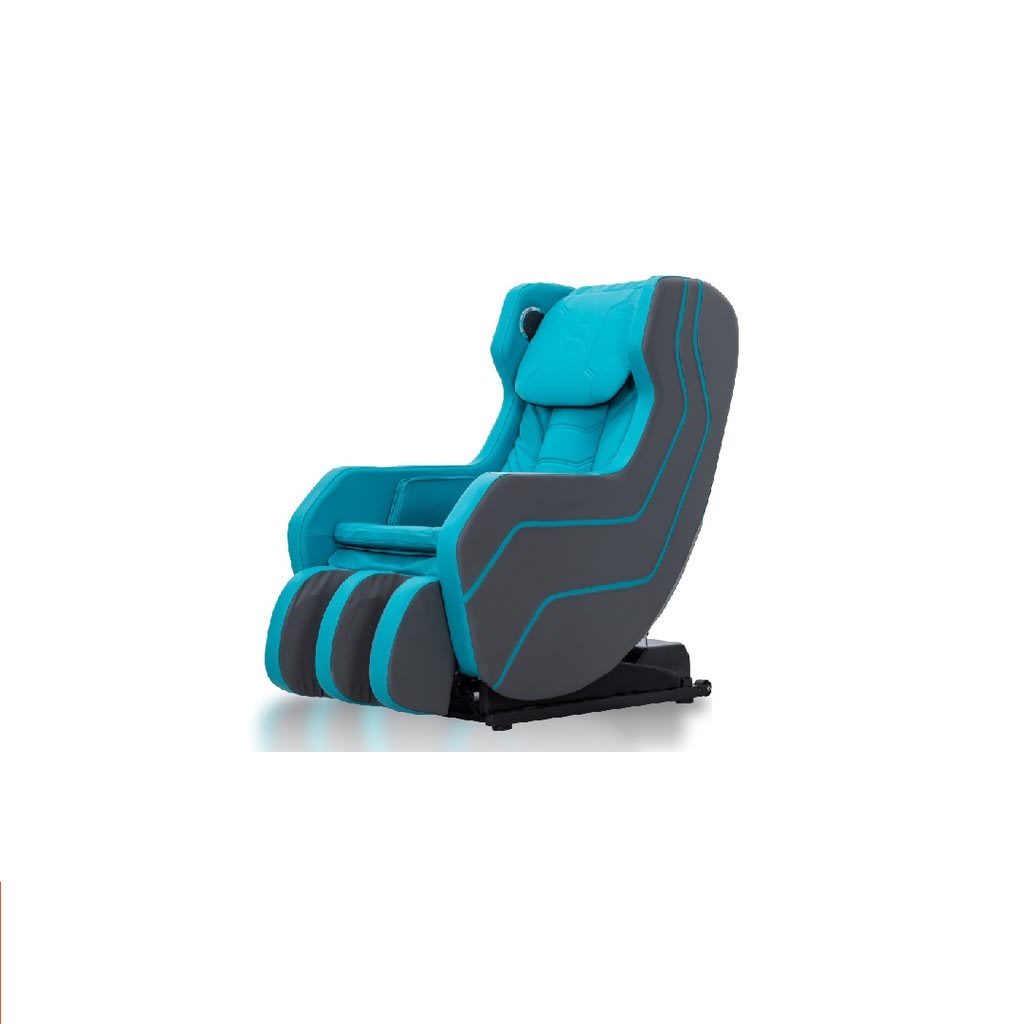 Check SNOWFIT Fantasia II Intelligent Household Massage Chair price below:
add_circle
Has Bluetooth speakers
add_circle
Heating for the back and the hips
add_circle
Control panel has a USB port for charging devices
add_circle
Affordable yet has a full body massage
add_circle
Intensities of rollers and airbags can be adjusted
add_circle
Recliner with little space clearance -- just 10cm of space for zero-gravity position
remove_circle
Reportedly not very suitable for large body physiques
remove_circle
Does not include feet massage
Have a full body massage without burning a hole in your wallet.
Overview:
The SNOWFIT Fantasia II gives full body massages using 6 rollers and airbags. The former massages the shoulders, back and hips while the latter applies pressure on the thighs and calves.
Performance:
Its recliner feature does not require much space. In fact, only 10cm of clearance is needed for the chair to reach a zero-gravity position. In addition, users can utilise its Bluetooth speakers to play calm and relaxing music throughout massages.
More: 11 Best Electric Massagers for Your Tired Body and Soul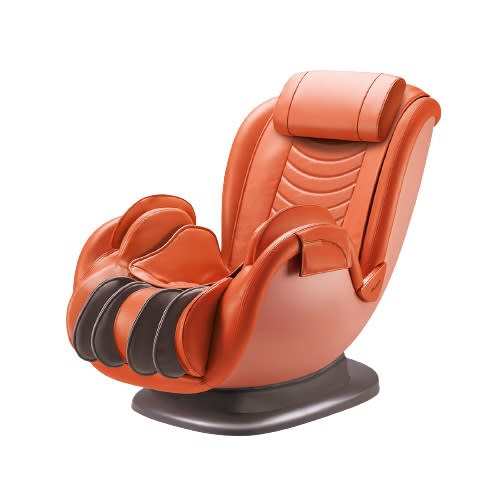 Check OSIM uDivine Mini 2 Massage Chair price below:
add_circle
Compact and mini
add_circle
Fitted with Bluetooth speakers
add_circle
Has a pouch for storing the remote control
add_circle
Full body massage -- includes airbags and 360° rollers
add_circle
Customisable recline angles, positioning and calf massage intensity
remove_circle
Lacks feet massage
Limited space? Maybe OSIM's uDivine Mini 2 will do the trick.
Overview:
Here, the chair utilises two sets of 360° roller massagers at the back that follow an L-shaped track as well as airbags to deliver pressure on the hands, calves and hips, granting comprehensive full body massages. There are also Bluetooth speakers to further enhance the massage experience by letting you relax to the music of your choice.
Performance:
Personalisation is a key selling point of this chair. Users can opt for their favourite shoulder positions and chair recline angle. Moreover, the width and position of the rollers themselves can be adjusted, not to mention the airbag intensity for the calves.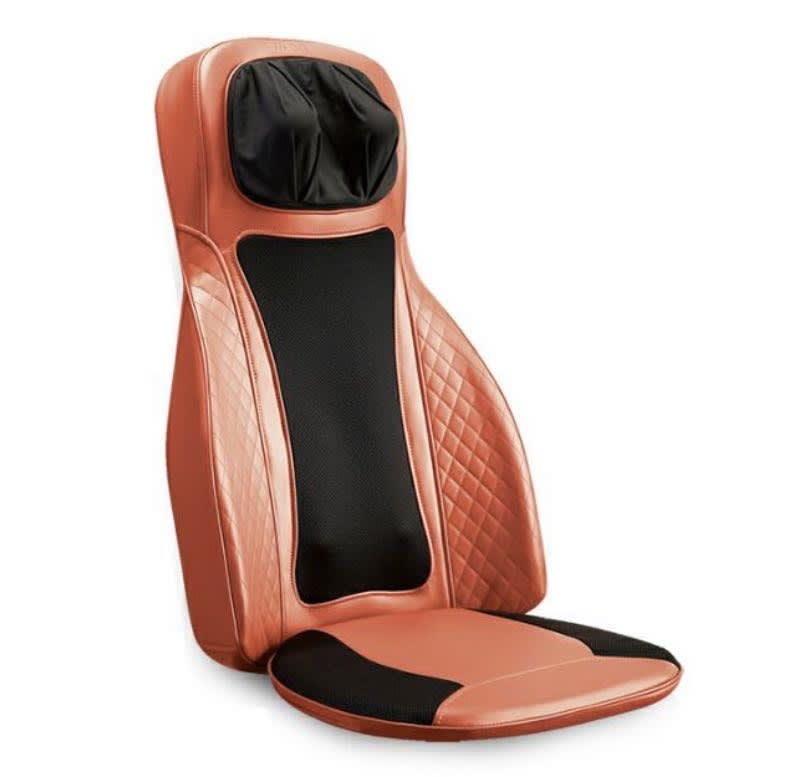 Check OGAWA Estilo Prime Plus price below:
add_circle
Ergonomic design
add_circle
Provides heat therapy
add_circle
Vibration massage for thighs and hips
add_circle
Can be strapped -- won't easily slip off
add_circle
Portable and foldable -- easy to move and store
remove_circle
Recommended for taller people -- neck massage is quite high
If you need a massage chair that can be easily carried around, have a look at the OGAWA Estilo Prime Plus. 
Overview:
Besides the 12 massage modes for the neck, shoulder and back, it also offers heat therapy as well as a 3-level intensity vibration massage. Users can pick their desired mode easily using the remote control.
Performance:
The Estilo Prime Plus by OGAWA can be strapped onto your chair so you won't have to worry about it slipping off. Besides, its foldability makes it convenient for storage and mobility between home and the office.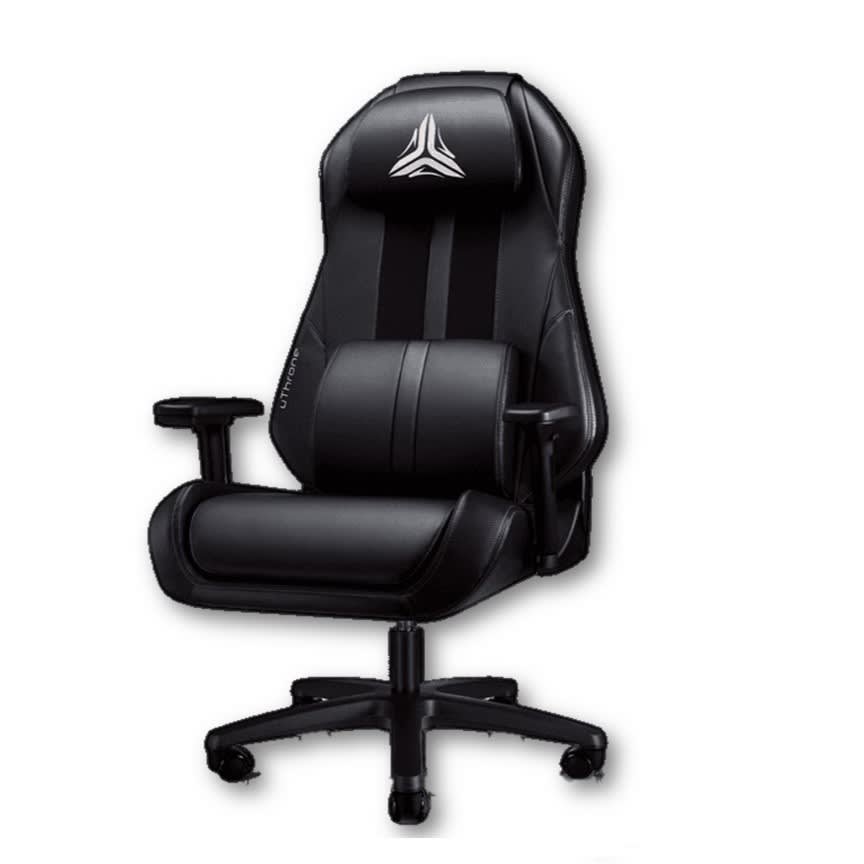 Check OSIM uThrone price below:
add_circle
145° recline angle
add_circle
Equipped with Bluetooth speakers
add_circle
Headrest and lumbar cushions made with memory foam
add_circle
Concealed control panel V-Hand massage technology
add_circle
Upholstery, hydraulics and the chair itself are industry standard -- approved by leading and established organisations
remove_circle
Short, unbraided power cable -- can be easily damaged if not careful
Fancy a massage while working at your desk? Try out this gaming massage chair from OSIM.
Overview:
The uThrone boasts OSIM's V-Hand massage technology. Controlled via a hidden panel on the right armrest, it serves the neck, shoulder and lumbar regions. Furthermore, it has a memory foam headrest and lumbar pillows for extra support.
Performance:
While massages at work sound delightful, it comes with a drawback. A short, ordinary power cable supplies the electricity for massages. Overspinning the chair or simply rolling over the cable can easily damage it.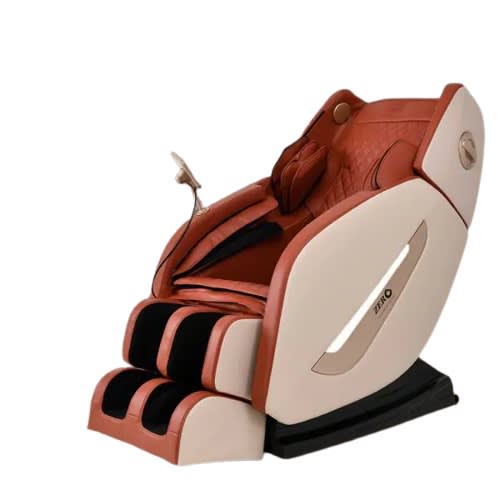 Check ZERO Healthcare uWell price below:
add_circle
Embedded with Bluetooth speakers
add_circle
Feet rollers for gua sha-style massage
add_circle
Heat therapy -- boosts blood circulation
add_circle
Zero Gravity function -- alleviates joint pain
add_circle
LED panel has large buttons – makes it easy to use for the elderly
The elderly will be pleased with this relaxing chair from a local massage chair company - ZERO Healthcare. 
Overview:
ZERO's uWell integrates both 3D rollers and airbags for their massages. It's equipped with foot rollers for a gua sha-style massage too, and you've also got the option of a 'kneading' style or shiatsu massage. The LED panel presents all possible options with large buttons, so albeit a bit cluttered, even seniors can tinker with settings or choose their preferred modes without much hassle.
Performance:
Its Zero Gravity feature relieves pressure from joints whereas thermal therapy improves blood circulation. All the points; your shoulders, neck, hips, and lower back are effectively targeted thanks to the 26 3D massage rollers. Bluetooth speakers are a nice touch, supplying peaceful melodies for a more serene massage experience.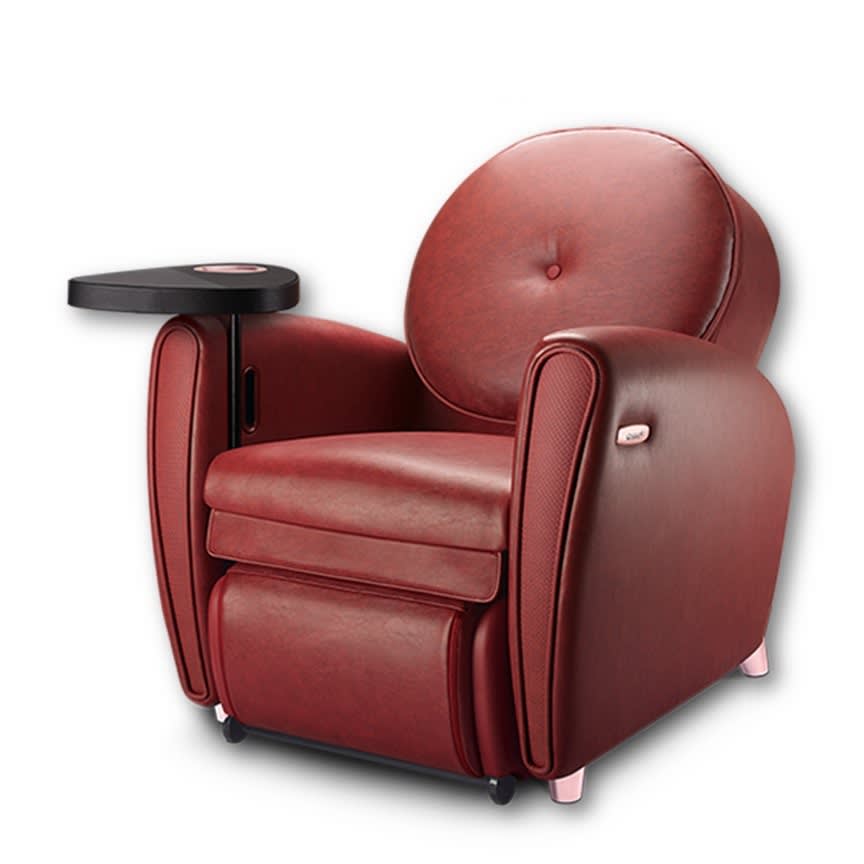 Check OSIM uDiva 2 Plus price below:
add_circle
Embedded with 2 USB ports
add_circle
Has an attached side table
add_circle
Hyper-Power Foot Massage includes vibration and roller reflexology
add_circle
Can also be used as an ordinary sofa -- does not look out of place in a living room
remove_circle
A little pricey
remove_circle
No speakers
The OSIM uDiva 2 Plus is no ordinary sofa.
Overview:
Hybrid Power-Ball Massage tackles the back, head and shoulders whereas the Hyper-Power Foot Massage works on feet. You can charge your electronic devices with its 2 USB ports and place them on the allocated side table so you can continue using them even when your battery is running low.
Performance:
With 6 massage programmes and a footrest that can be used for leg massage, as a sofa or ottoman, it is certainly quite versatile. There is no shortage of choices for users.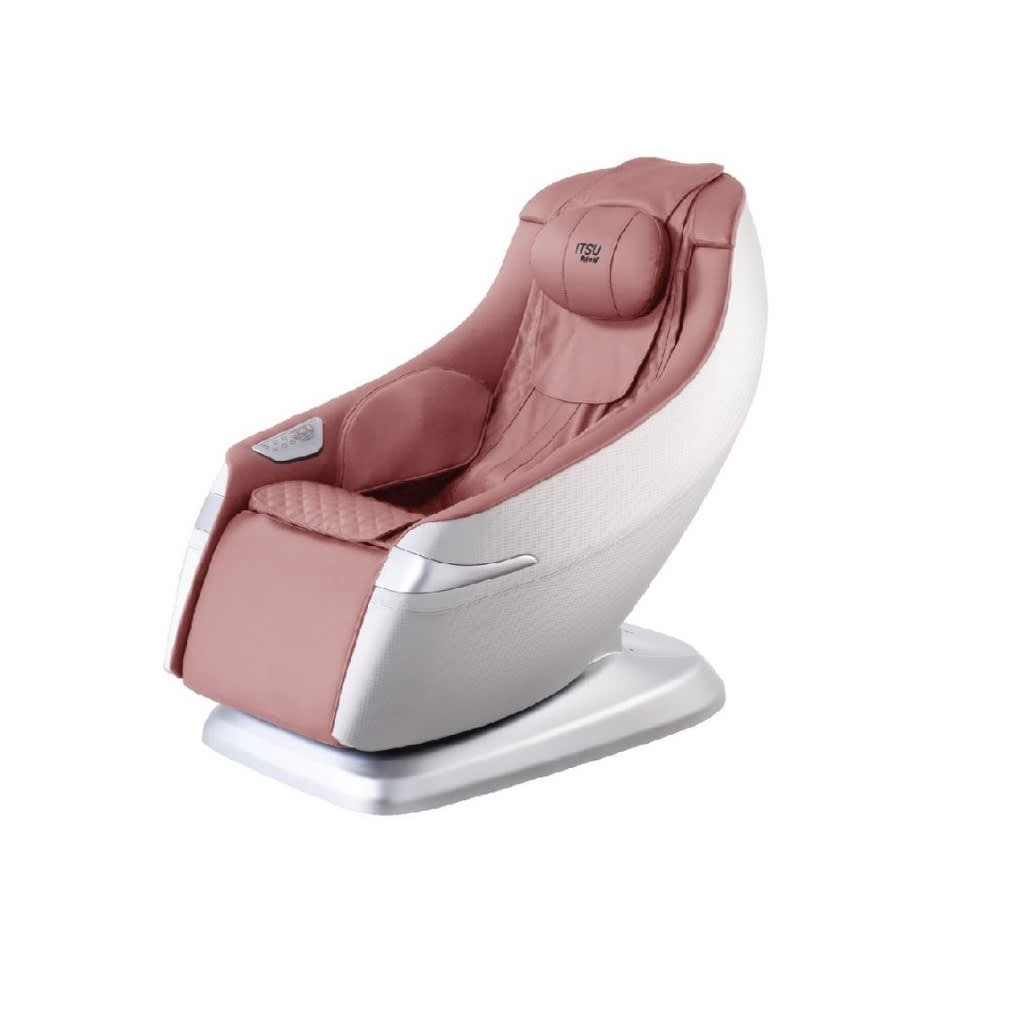 Check ITSU Suki price below:
add_circle
Zero Gravity feature
add_circle
Relatively lightweight
add_circle
Equipped with Bluetooth speakers
add_circle
Heat therapy for 5 body regions including the neck and shoulders
add_circle
Multifunctional -- three transformations – sofa, recliner, massage chair
add_circle
Auto and manual programmes -- latter includes the shiatsu massage style
add_circle
Small and only requires 6cm clearance to recline -- not much space is needed
add_circle
Eco-friendly and sturdy EPU leather -- soft, fade resistant and requires little effort to clean
remove_circle
No foot massage
The ITSU Suki can help to lift the weight off your shoulders, literally.
Overview:
The Suki showcases 6 rollers, 6 auto programmes and 5 manual programmes. Manual programmes include Shiatsu, Knead & Tap and Knocking. What's more, it has a Zero Gravity angle as well as thermal therapy for areas such as the neck and shoulders.
Performance:
Users have three ways of using the relatively lightweight machine: as a sofa, recliner or a massage chair. You'll be happy to note that its durable EPU leather is super soft, fade resistant and easy to clean, not to mention, more eco-friendly than its PU counterpart.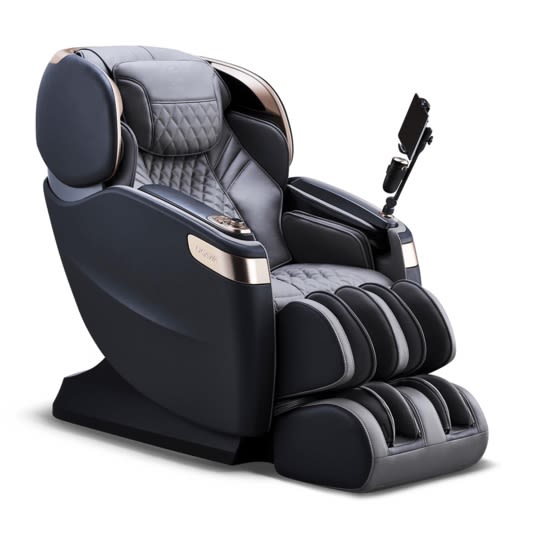 Check OGAWA Master Drive AI 2.0 price below:
add_circle
4D Thermo Rollers with Extreme Speed Heating Massage Wheel Technology -- relaxes muscles and reduces pressure on the spine
add_circle
Health Tracker and Scanner -- suggests best massage programme in accordance to health profile
add_circle
M Drive Navigator -- allows easy adjustments of massage settings
add_circle
AI personal assistant -- face recognition plus voice control
add_circle
Calf, knee and feet thermal therapy
add_circle
Bluetooth surround sound speakers
add_circle
LED phototherapy -- 7 colour themes
remove_circle
A very high price tag
Relieve some of the pressure on your lumbar region with the Master Drive AI 2.0 from OGAWA. 
Overview:
The chair comes with Health Tracker and Scanner technology, OGAWA's closed-loop therapeutic system. This system is engineered to recommend massage sessions based on your health profile, accordingly to individual needs.
Performance:
With 4D Thermo Rollers equipped with Extreme Speed Heating Massage Wheel Technology, they allow for a temperature heat of up to 50℃ in just 2.5 minutes. OGAWA claims that it loosens tight muscles and eases the pressure off the spinal cord.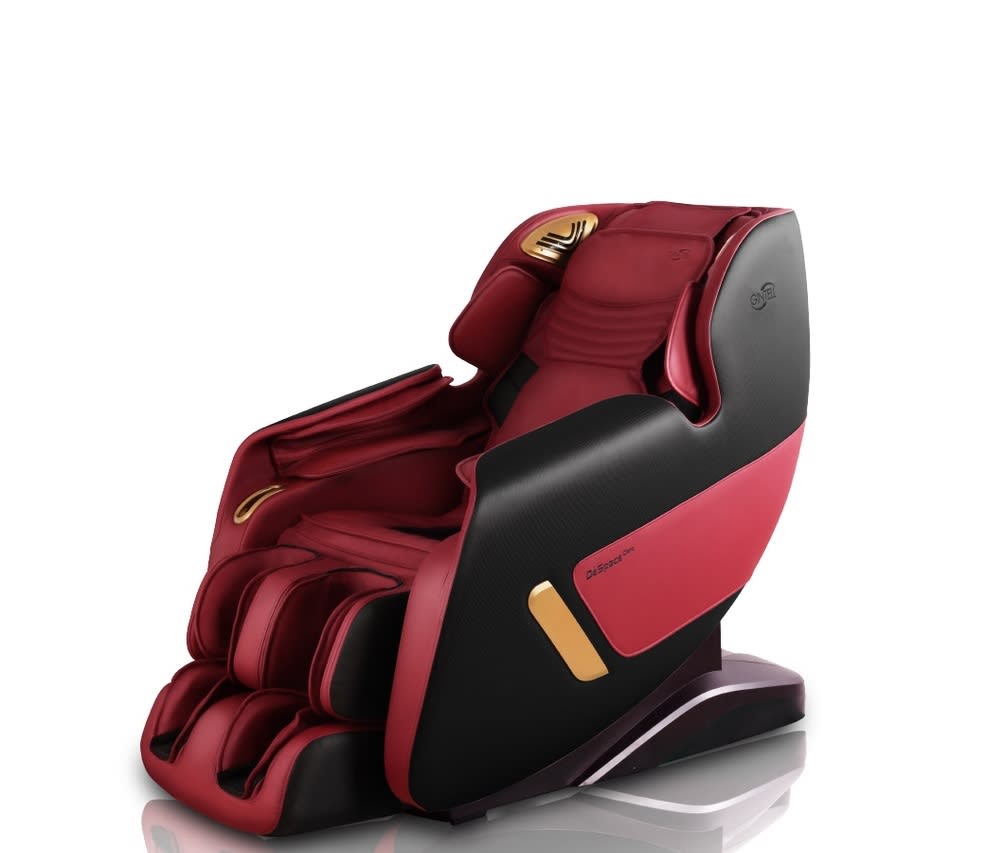 Check GINTELL DéSpace Care price below:
add_circle
Full body airbag massage
add_circle
Gua sha-style feet rollers
add_circle
Surround sound speakers
add_circle
15 auto care programmes
add_circle
Calf and back thermal therapy
add_circle
Rocking movement plus recliner functions
add_circle
V-Memory -- saves 3 customised programmes
add_circle
ViTec – 7 massage techniques can be started using voice control
When discussing good massage chairs, GINTELL is a brand that shouldn't be left out.
Overview:
The DéSpace Care possesses Voice Intelligence Technology (ViTec), triggering one massage technique from a selection of seven at user command. Besides, it has airbags for full body massages alongside foot rollers for a gua sha-style massage.
Performance:
Surround sound speakers, a rocking motion, as well as back and calf heat therapy, enhance the effectiveness of its auto care programmes, which would bring that to a total of 15. You can save up to 3 customised programmes thanks to V-Memory so you won't have to fiddle with the settings each time.
---
FAQ:
- How Much Does a Massage Chair Typically Cost in Malaysia?
An inexpensive, regular massage chair will probably cost a few thousand ringgit, though portable ones would fetch no more than a thousand; some are less than RM500.
Premium, fully-decked-out massage chairs, however, can cost you tens of thousands of ringgit. They tend to have more advanced massage technology, higher material and build quality along with a wealth of features.
---
- How to choose a massage chair?
There are many factors in choosing the best massage chair for you. Here are some golden rules to follow;
Functions:
Most of the time, massage chairs are only for applying pressure to a few spots on your body. Nowadays, the newest technology has many more advanced features and functions that can change your posture and improve your health.
Size:
Essentially, massage chairs are mostly made to fit the average adult's size and height. However, be sure to narrow down your search if you're looking for a massage chair with a certain height or weight limit.
Price:
We've mentioned the average price range before. And it is important to also not hurt your bank account. So before you make your purchase or go with our choice of the best massage chair in Malaysia, be sure to select the best one that fits your needs and budget.
---
Conclusion
So which massage chair is the best in Malaysia? Our pick is the OSIM uDream Pro, but ultimately, your budget and preference will be the factors determining your choice.
---
Related articles