A bar stool is the perfect complement to any home when it comes to looks and function. Even though they may not always be the most comfortable chair to sit in, they sure do look nice and elegant, and having them placed neatly over a tall table or counter gives off that rustic romantic vibes of an English pub house or a sleek modern bar counter. 
But bar stools come in a variety of shapes, colours, and materials, so it might be hard to find what you actually want from one. Luckily, we've scoured the inter webs and browsed through pages of furniture listings to find the best ones you can order right now.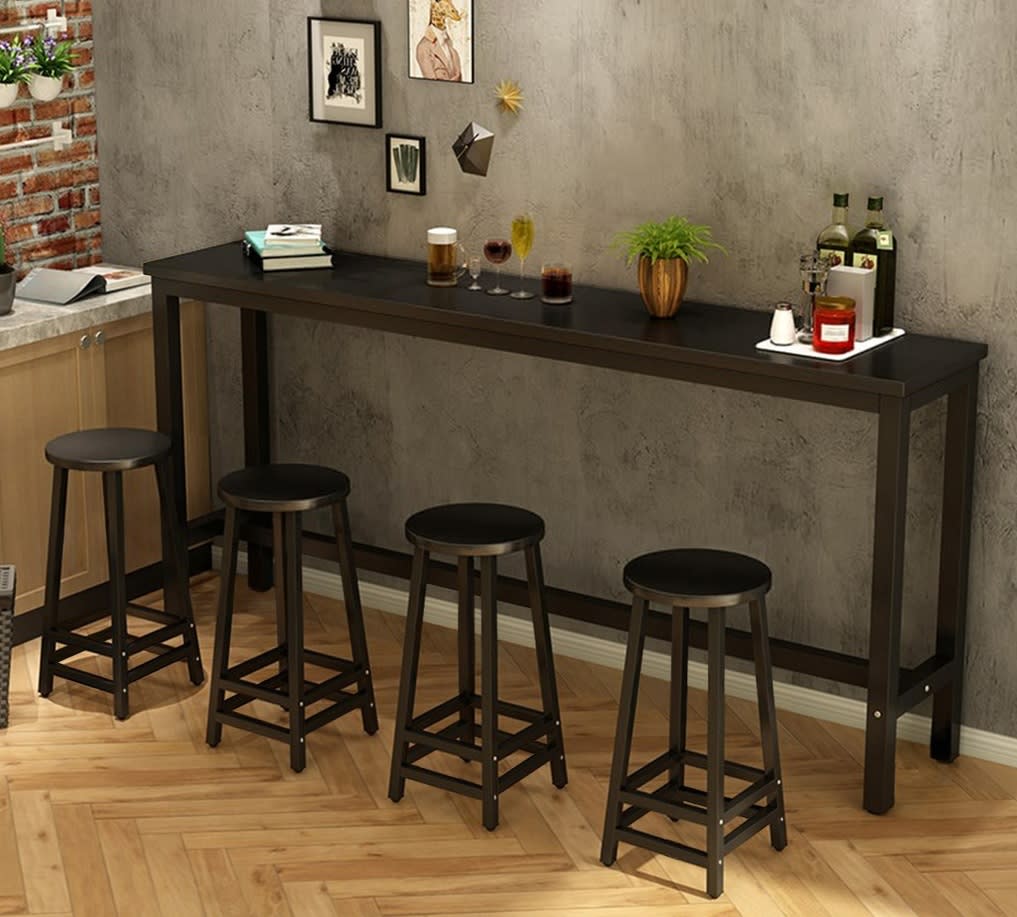 Check FINSSO Orea Bar Stool price below:
add_circle
Sleek modern yet rustic design
add_circle
Reasonably priced
The idea of a 'perfect' bar stool, or the perfect furniture of any kind, is an unrealistic concept. After all, every house is unique in its atmosphere, and there will certainly be designs that clash with our choice of the best bar stool.
Still, the FINSSO Orea does something that makes it stand out amongst the other stools on our list here. It combines the best of both worlds, rustic yet modern; something you can easily match with whatever design philosophy you have within your home. 
Overview
Its mostly metal construction is painted with a matte black that absorbs any light it comes in contact with, making a rather stealthy addition to your home. Construction also seems solid as a whole. 
The polished wooden seat is designed to be smooth to the touch, constructed to offer a comfortable, wooden seat option while lending a rustic cabin feel to your setting. This fact is also offset by the sleek metal backrest which hangs at a slight angle to give your back the proper posture when you're sitting on it.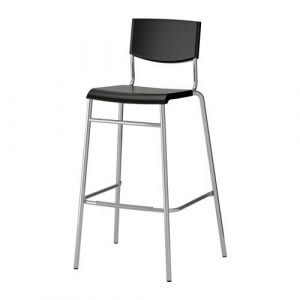 Check Ikea Stig Bar Stool with Backrest price below:
add_circle
Affordable price
add_circle
Premium quality
IKEA's STIG bar stool is perfect for any new students looking to spruce up their dorm or apartment. Although it's one of the cheapest options on the market, it offers sturdy build quality and high-end materials that makes it one of the best bar stools available online.
Overview
Although the plastic seat and backrest may seem like a downgrade in comparison with other products on this list, they're actually quite comfortable to sit on, especially for an extended period of time. 
Safety-wise, the leg support bar below the seat has a rubber strap to prevent your foot from slipping. Meanwhile, the whole thing is stackable as well, making it easy to store away when you need the extra space.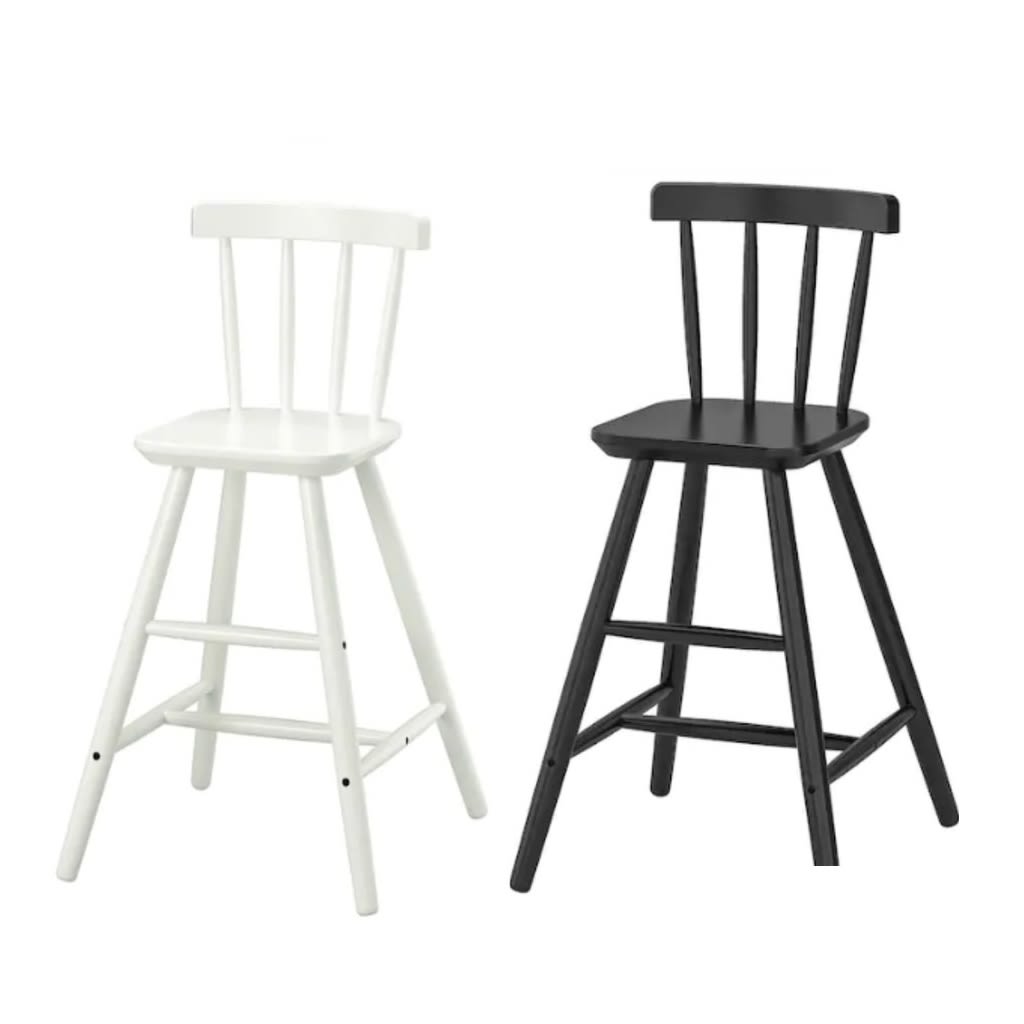 Check IKEA AGAM price below:
add_circle
Traditional design
add_circle
Made of sturdy wood
This is for parents with kids who've outgrown their baby seats but still aren't quite tall enough to sit on the adult table with the adult chairs. The AGAM might be the perfect chair for parents who don't want to stack pillows upon pillows just so their child can see over the dining table. 
Overview
There's a wholesome, traditional vibe to the construction and design of this chair, as if it had been pulled out from a cabin in the 1980s. Still, don't expect it to fit over your kitchen counter as it simply isn't tall enough for that. Its main purpose is for kids to be able to sit at the table without a booster seat.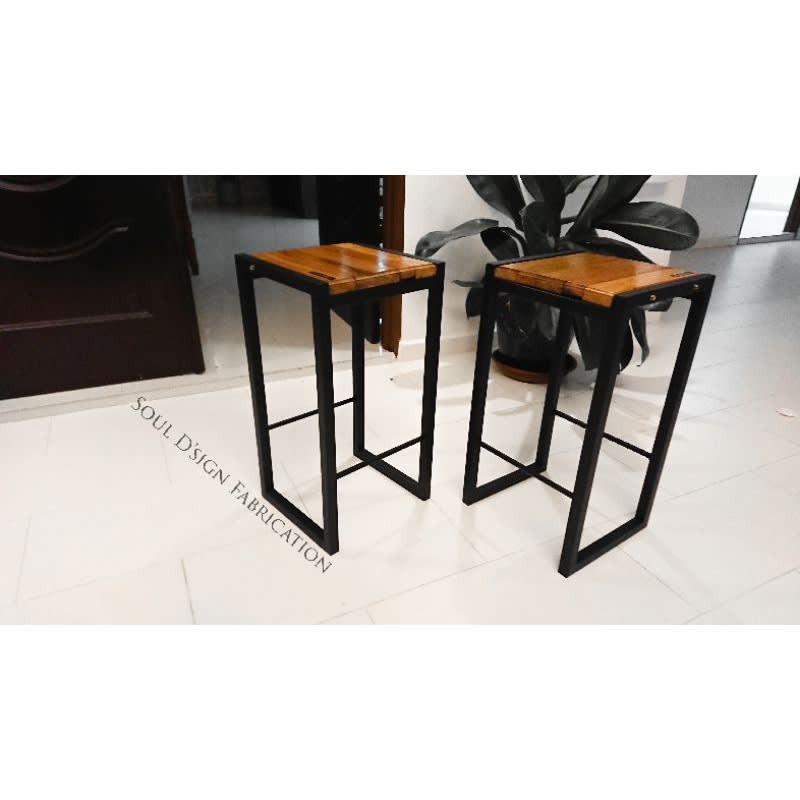 Check Soul D'sign Bar Stool price below:
add_circle
Minimalistic design to easily fit into most settings
add_circle
Made of good wood ranging from Meranti to Pine
remove_circle
No backrest
Soul D'sign's minimalistic yet tasteful take on the bar stool makes it an easy addition to any home looking to add a bit of flair to their home.
Overview
The sharp angular design of the bar stool is a perfect match for the kind of homes aiming for that industrial look. Although the lack of a backrest can be a deal breaker for some, its addition would have compromised the artistic vision that went into the design of the bar stool.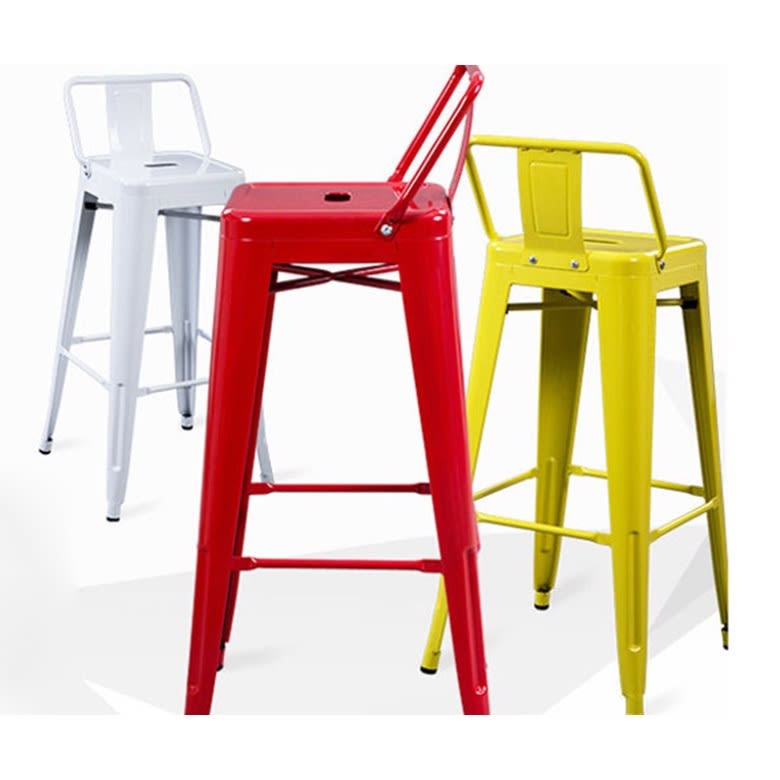 Check Macalline High Bar Stool price below:
add_circle
Multitude of colour choices
add_circle
Retro, unique design
The options we've looked at so far have had plenty of focus on stealthy, subtle designs. But for people that don't mind a bit of popping colour in their house, the Macalline High Bar Stool has a variety of options that are sure to match your taste.
Overview:
Coming in white, red, yellow, and black; there's a colour way for everyone with its sleek metal industrial bar stool design, reminiscent of something you would find in a 50s mechanic shop.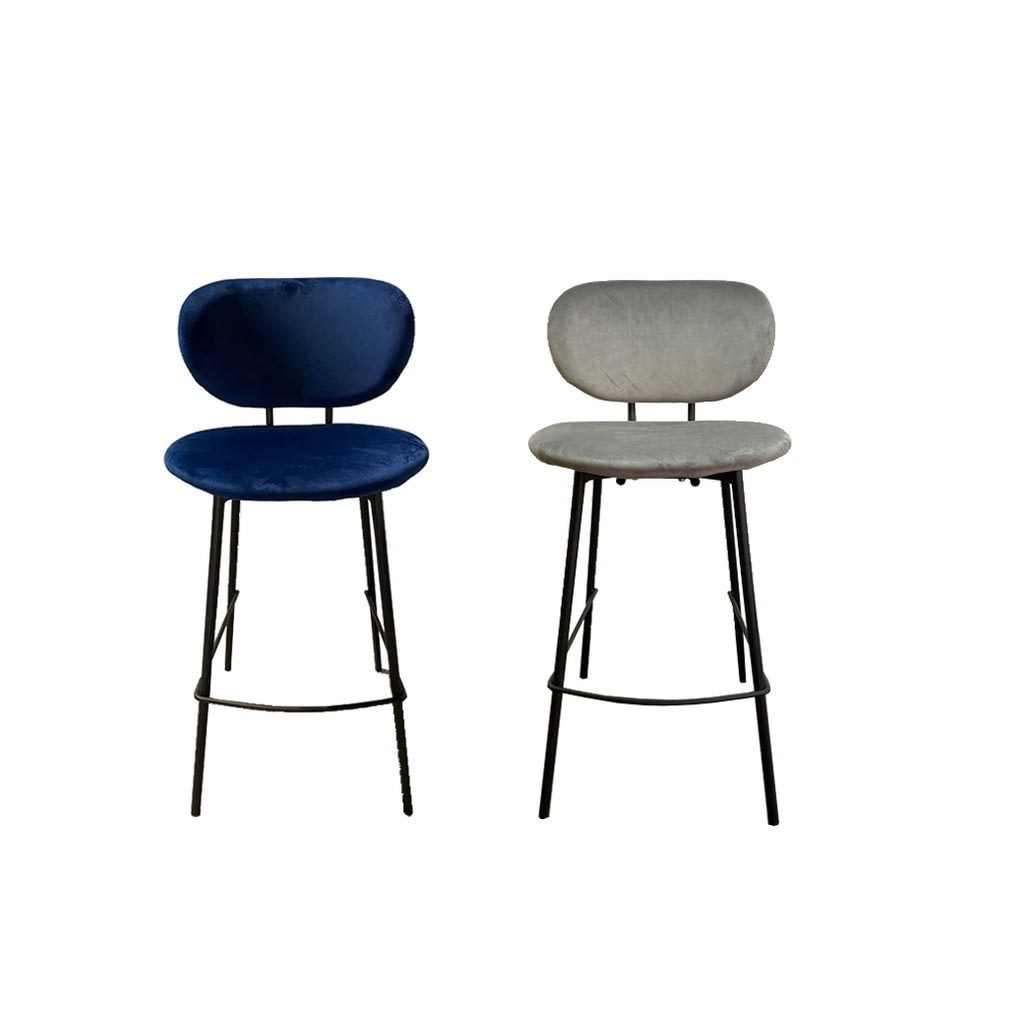 Check LANCCO Nordic Bar Chair price below:
add_circle
Cushioned velvet seats and backrest for comfort
add_circle
Designed with water repellent fabric
A simple cushion goes a long way to making your sitting experience a lot more comfortable, which is what the LANCCO Nordic Bar Chair brings to the table.
Overview
With a look that makes it seem like it belongs in a high end bar serving expensive cocktails, it's certainly not something that can fit in every home. Still, if you're going for that high end club house design, you won't be disappointed with this classy looking piece.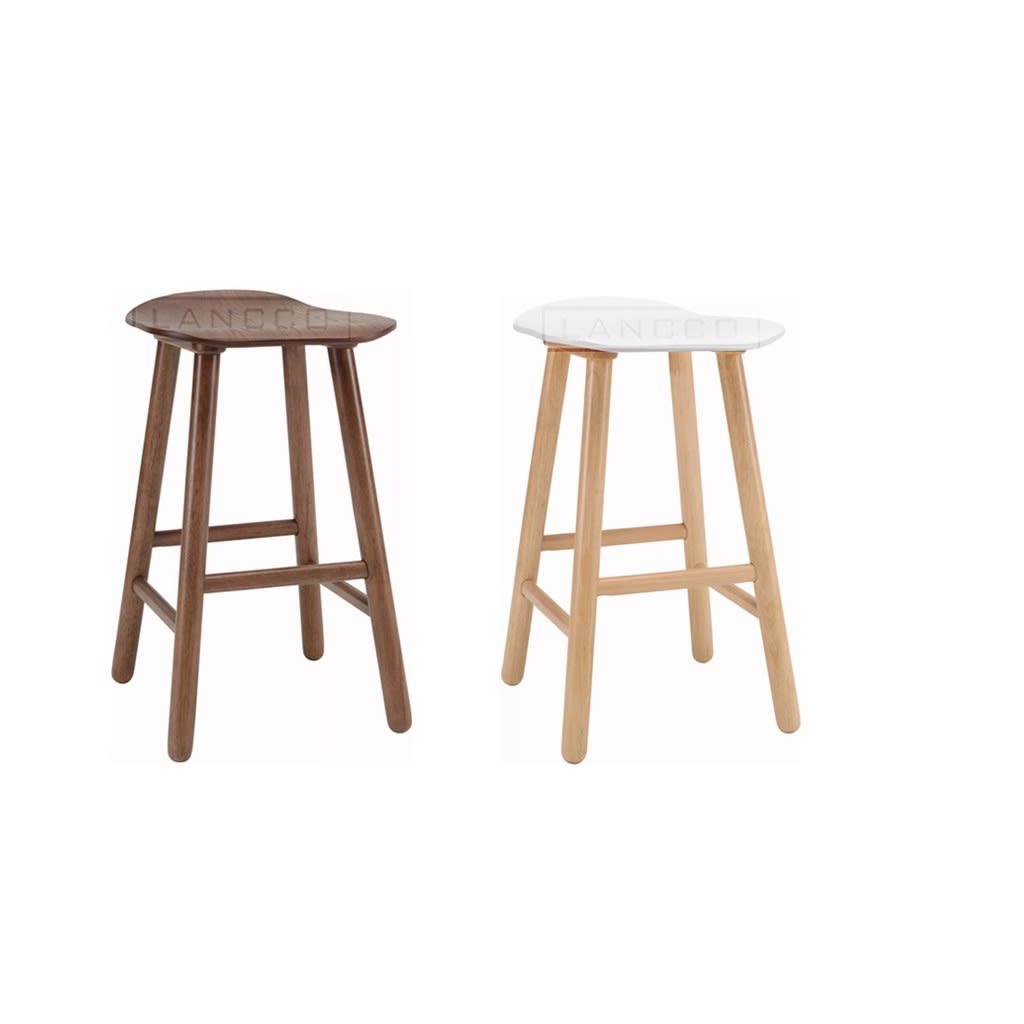 Check LANCCO Artoro price below:
add_circle
Simple design with moulded seat
add_circle
Good quality product
Simplicity is key, and if you're looking for something that has a bit of a beach vibe to it, you're sure to love this. 
Overview:
THE LANCCO Artoro is a clean wooden bar stool with a moulded seat that would make for quite a comfortable seating and dining experience. Unfortunately, that experience comes at a hefty price tag. Still, you're definitely getting what you pay when it comes to build quality and material with this piece.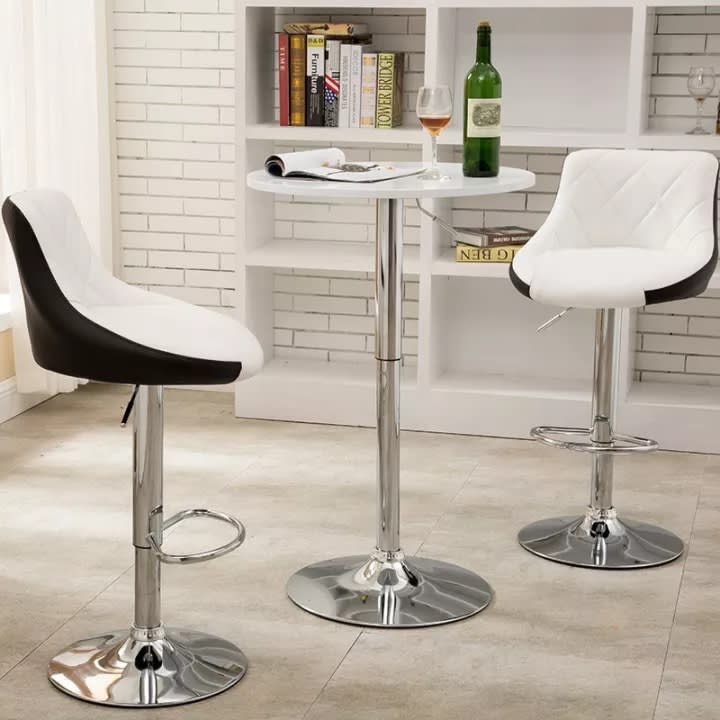 Check Cassa Modeno Bar Chair price below:
add_circle
Sleek salon shop design
remove_circle
Base might be wobbly
If leather is your kind of thing, then there's no reason to not consider the Cassa Modeno. 
Overview
Its sleek modern salon shop aesthetic is an acquired taste, but it's certainly eye-catching to say the least. Not only that, but the metal leg rest is certainly a nice touch, though the circular base might be a lot more wobbly than the standard four legged bar stool.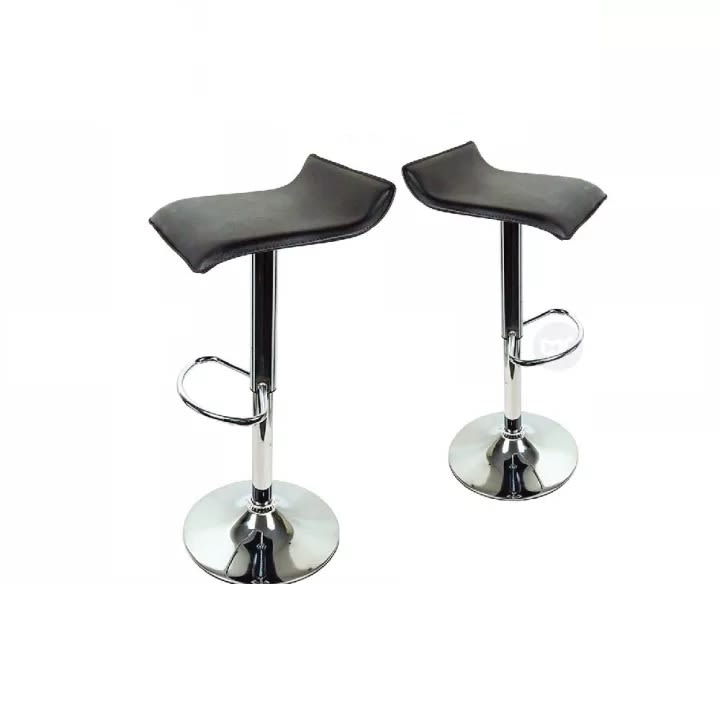 Check MF Design Tecmo price below:
add_circle
Adjustable height
add_circle
Decent weight support of up to 100kg
remove_circle
Seat is not the most comfortable for extended seating
If you ever feel you're a bit too tall or a bit too short for whatever bar stool you sit in, then you might want to consider an adjustable one like the MF Design Tecmo.
Overview
A simple lever underneath the seat controls the height of the stool, and it even has a swivel motion in place to allow you to spin around. 
But there are some compromises with this stool in particular. For one, the seat itself isn't the most comfortable out there, and it might feel like you will accidentally slip out of it at any moment.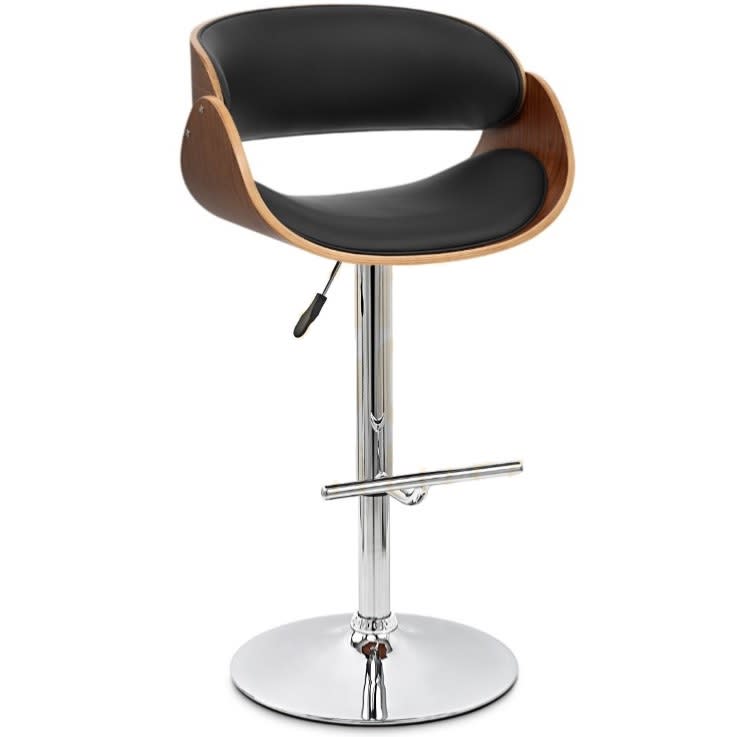 Check Recafi Furniture High Stool price below:
add_circle
Beautiful design
add_circle
Made with premium material
For people who want the best of the best and consider price tags an afterthought, then look no further than the Recafi Furniture High Stool. 
Overview
It features an adjustable height through a lever underneath the seat, a full 360 degree swivel motion, and even a backrest. The curved wood design seats are comfortable to sit in whole being stylish enough to look at home in any modern house. 
---
How Do I Choose a Bar Stool Style?
Like every other type of furniture, it's all about your taste. Not everyone has that special eye for interior design, so more times than not it's great to go with your gut. If it makes you happy, then go for it.
Still, it's always great to try and stick to one design choice. 

If your house is more rustic, try and find a simple wooden bar stool. 

If you have a more modern aesthetic, then find something that matches that vibe. 
But at the end of the day, the most important thing to consider is how happy or satisfied you are with your choice.
What is the Difference Between a Bar Stool and a Counter Stool?
The only real big difference between these two is when it comes down to height. 
A counter stool offers a lower height in general. If your table or counter has a low height, then get a counter stool. Otherwise, opt for the bar stool instead. 

Still, if you're unsure of the height of your table and don't want to make the wrong choice, it's always good to for a stool with an adjustable height.
Related articles