Let's face it, everyone, Singapore is by no means cheap. And if you plan on living in this city, having a decent means of transportation is essential.
For someone who has no problems spending tens of dollars on a cab ride, you can skip this read. But if you want to spend money wisely, investing in an electric scooter is a witty choice. Enjoy the nicely paved streets and awe-inspiring views of the "Lion City" while riding the scooter you find best below.
---
Top 11 Electric Scooters in Singapore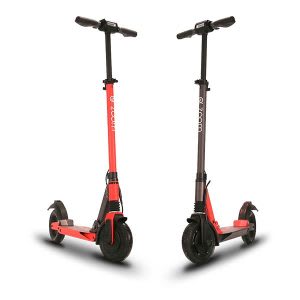 Zoom Stryder Ex
SGD 795.00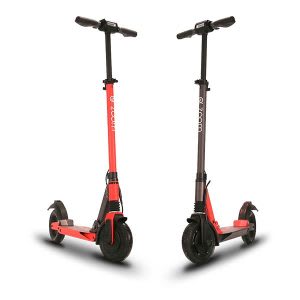 The Zoom Stryder is our ultimate pick for commuting around the city. It weighs 10.9 kg and has both front and rear suspension to ensure comfortable and safe riding. If you're sort of new to this whole e-scooter thing, fret not as it comes in two ride modes: Eco and Turbo which is suitable for beginners to veterans. We think it's pretty cool that you can switch modes on an electric scooter like how you can with hybrid cars.
With its powerful 500W motor, you'll be able to climb up to 25% grade slopes without difficulty and achieve up to a top speed of 30km/h! Also, a single battery charge which takes not more than 2 hours covers up to a 30km range. You don't have to do the math to know that the Zoom Stryder is time and energy efficient.
P.S: If you're planning to get the Zoom Stryder, use our exclusive coupon code to enjoy an extra $40 off. Just insert PNSG at the checkout page to enjoy your discount (and brand new Zoom Stryder)!
---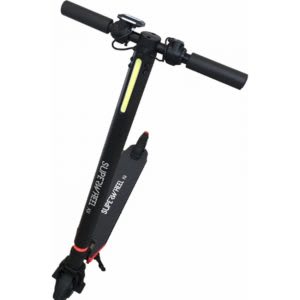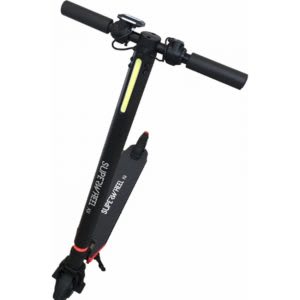 Second on our list is the Superwheel K6. It's mobile and lightweight, weighing only 8.8 kilograms. Although it's not the fastest, it's easy to bring along to work or anywhere as it is incredibly compact while still having the power to load a 100-kilogram person with ease.
A couple of things you need to know is it takes three hours to charge, and it has a decent function display to budget its energy efficiently. It's an ideal choice for going to nearby stores or anywhere within 15 kilometers.
---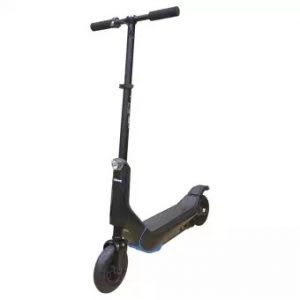 JDBug Sports ES312
SGD 139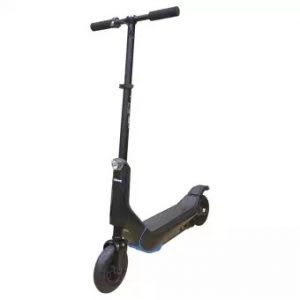 If you're on a tight budget but would still love to have an electric scooter for a comfortable and faster commute, the JDBug Sports ES312 is for you. It's straightforward and simple. It has a thumb throttle to control its speed rather than the traditional handle throttle.
This scooter runs an average of 15m/h for about 40 minutes and a charge time of 2 hours. It has large wheels, a rear brake, and a front and back light. For such an affordable price, it's surprising that you can still fold it in half to save more space.
---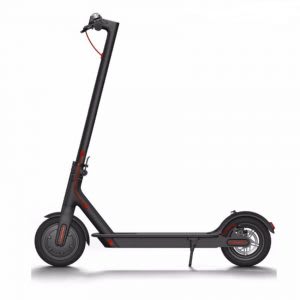 Xiaomi MiJia M365
SGD 580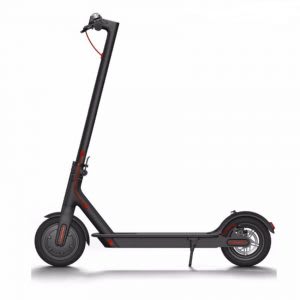 To start, the M365 is overall fantastic. The scooter is made out of quality aluminum alloy and has a timeless design. It has decent speed (25 Km/h) and can travel a maximum distance of 30 kilometers without stopping. And it's relatively lightweight, too (12.5 kilograms).
This scooter is, without a doubt, the most versatile and reasonably priced on our list. The only concern is its charging time, which is around five hours. However, for its price, it sure does provide more than what you pay for. It has an incredibly powerful headlight, an automatic rear brake light, and can connect to your smartphone and track your usage.
If you want a scooter to help you explore Singapore that's compact, smart, and powerful enough – the Xiaomi MiJia is what we recommend.
---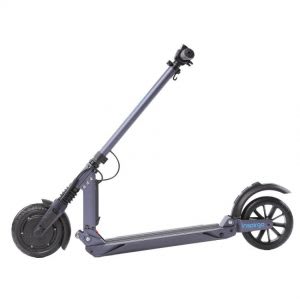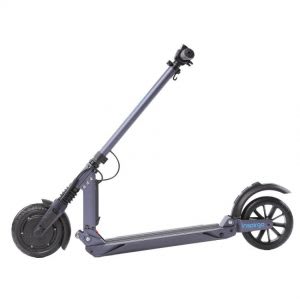 If you're in the "Lion City" either for education or work, the Inspirgo Go 3 is what we strongly recommend for you. To describe this scooter in a few words accurately, it's tough as nails. Its frame is made out of premium aluminum alloy, which is lightweight and durable at the same time.
What makes it superior to the rest of the scooters on this list, except for its price, is its maximum travel distance. It can reach up to 40 kilometers and accelerates up to 33 Km/h. Take note, however, that 25 Km/h is the established maximum speed for scooters within the city.
It only weighs about 11 kilograms and has a charge time of just about two hours. It's an ideal choice for busy students and workers as you can confidently leave its charger and still get back home on a single charge. Furthermore, if you do run out of battery, a quick 30-minute charge should give you 10 kilometers.
---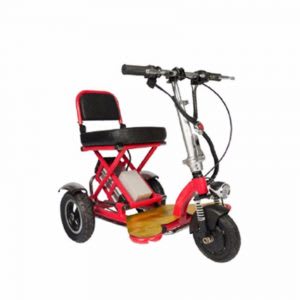 Ning Scoot Three Wheels Scooter
SGD 999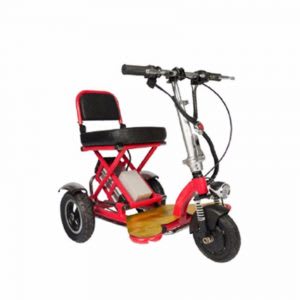 On this list, we haven't forgotten our beloved seniors and unfortunate brothers and sisters. That's why we picked a very special scooter that's designed to assist them. The Ning Scoot is capable of carrying individuals up to 150 kilograms without any tilts. Thus, it's comfortable and secure.
Furthermore, not only can it safely ascend and descend a 30-degree slope, but it can also reach a maximum speed of 20 Km/h and can travel up to 30 kilometers on a single charge. It's incredibly valuable to those who are taking care of their grandparents or disabled loved ones.
Whether to prepare the family for emergencies or to give them a bit of fun on the road, this three-wheeled scooter does a fantastic job at doing both.
---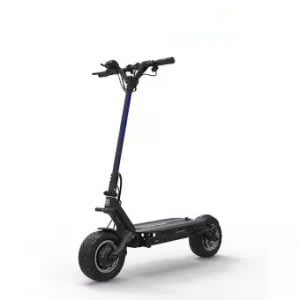 Dualtron Thunder
SGD 4590.00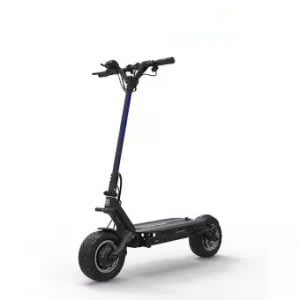 First and foremost, this electric scooter is super expensive. However, it's exceptionally durable, blazing fast (maximum speed of 80Km/h), and capable of reaching about 130 kilometers on a full charge. With that being said, it's totally possible for you to circumnavigate the entire island of Singapore in less than two hours – but you're going to break the law by exceeding the 25km/h policy.
It's also made to endure rough roads due to its more elevated board, powerful shock absorbers, and monstrous wheels. These features make it excellent for adventurers who want to travel beyond the city as it can bring them anywhere, granted there's an outlet to charge this scooter.
The only thing about it that might turn some of you off is its charging time, which takes around three to five hours. Also, it's heavy, but it's pretty understandable due to its performance and overall build. If you want to ride a beast, you've got to buy the Dualtron Thunder.
---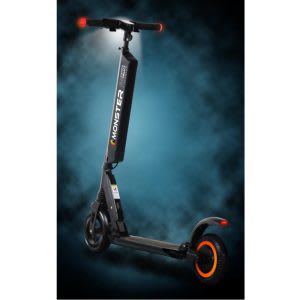 Monster 8i Pro E-scooter
SGD 1100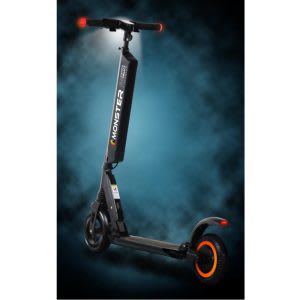 If you love camping and some real physical activity with nature, this scooter is for you, the Monster 8i Pro. First of all, it has a detachable battery. So once you get to your camping site and would love to experience riding and kicking the ground like a traditional scooter, all you have to do is remove the battery.
It has a decent 25 Km/h maximum speed. Plus, it has dual shocks and an incredibly durable build to make sure bumps and jumps won't harm you or your scooter. But one other thing that will make you even more in love with it is that it's night ready. It has a powerful light attached to its handle and has a rear hazard so using it on roads is safe.
---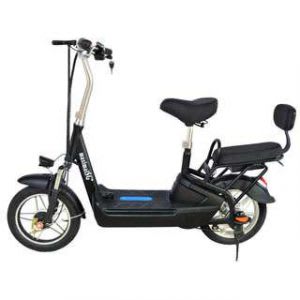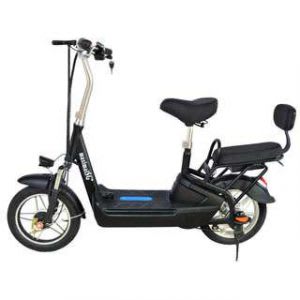 Most people who're quite heavy can't enjoy thin-boarded scooters because it's hard to balance and might break. However, with the PMD F-04, even if you weigh more than 140 kilograms, it can take you on. It has a backseat and a generous front space, which is ideal for most parents with a couple of kids.
The only thing that's quite a disadvantage with this unit is its sheer size. It's huge and takes a lot of space at home. But it's powerful and can accommodate two 75-kilogram adults. If you think this one suits you best, it's not going to disappoint you and your family.
---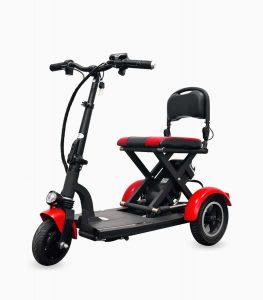 Mobot Flexi Pro 3
SGD 1899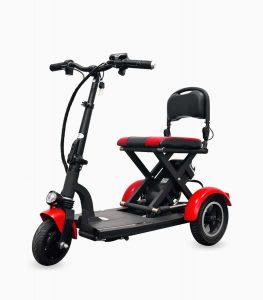 Last on our list is a three-wheeled scooter that we strongly recommend for food deliveries and other businesses. It's powerful and can carry loads of items on its back and footrest. Furthermore, it can accelerate up to 25 Km/h and reach up to 30 kilometers on a single charge.
Its maximum distance and speed assure you it can deliver any package within Singapore City on time. And it can return to the store without the need to recharge in between travels. It also has a decent charge time of around three hours.
The EW01 is, however, the heaviest on this list. It approximately weighs 30 kilograms but can carry 150 kilograms in return. Although it's not portable, it can carry a huge load with ease and have a lot of space for you to use.
---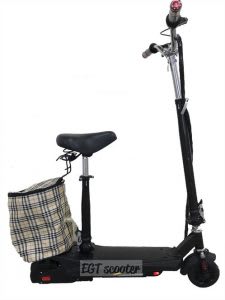 Advance E-Scooter
SGD 150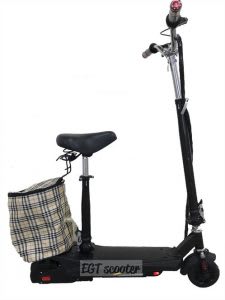 At a glance, this scooter isn't at all high-end. It's more of a straightforward, kid-friendly scooter. But it still has decent features that everybody can appreciate. It has a safe maximum speed of only 15Km/h, making it super safe for children to use. And it only has a 75 kg maximum weight limit.
The Advance E-Scooter has an average charging four to six hours. It also looks quite cute and simple, making it ideal for kids. On a full charge, it can travel up to 10 kilometers, which should satisfy youngsters without hearing any complaints. It's also very affordable, but it's, however, best for kids – adults will have a hard using it.
---
---
DO NOT BUY
Swissmade Superwheel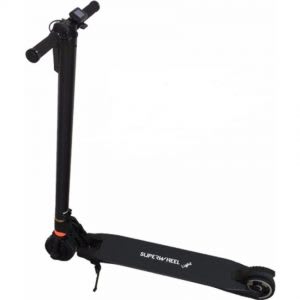 There are many reviews shown that this scooter has the best mobility however, based on our user (Ali King) review it was not as great as mentioned.
I expected them to be far more reliable than a lot of the Chinese-made Escooters out there. They did, however, both break within 2 weeks of using them. Even prior to breaking, they did not reach their stated speed or endurance, and certainly do not climb up the stated 15%. Upon investigation I found out they are actually made in China and only have a loose affiliation with a Swiss sister company (all the products of which are also made in China).
We would advise you to look at the other scooter especially for that price range.
---
How to Select the Perfect Scooter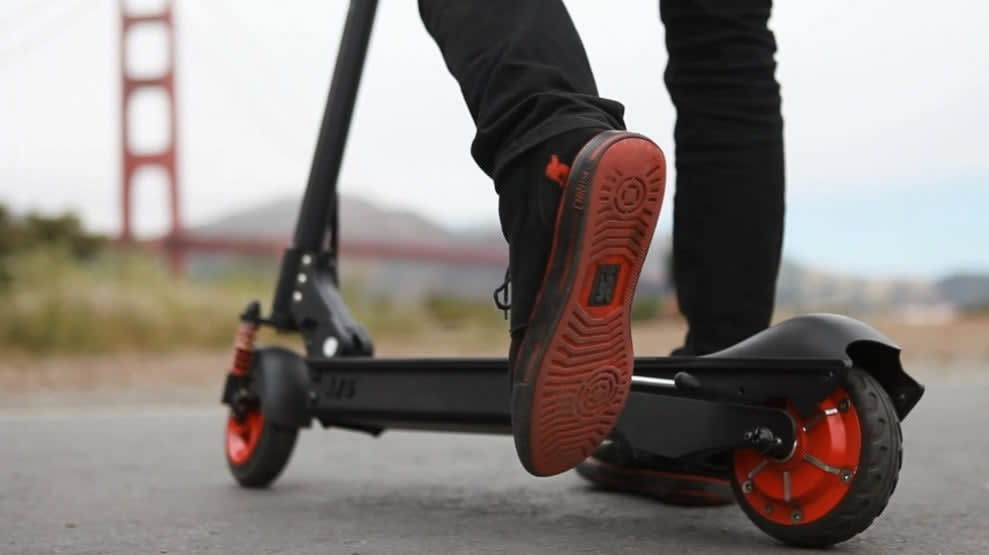 Since scooters are expensive, and you have to rely on them so much, it's understandable that picking the right one for is quite a challenge. Fret not though as we have a quick guide below to help you out and make sure you won't regret your purchase decision.
Usage
The first thing you should consider is your purpose of buying a scooter. If you're going to buy a scooter for recreational purposes, riding a cheaper one should bring you the same level of joy as riding a more expensive scooter. But if you need it for commuting throughout the city, you should choose more durable, easy-to-manage scooter.
Distance or Battery Life
Each scooter is unique. Some are capable of traveling long distances on a single charge while others simply can't. Of course, this affects its price. But if you're the type of person who hates carrying around a charger, you might want a scooter that can go beyond 30 kilometers.
Load Capacity
The heavier you are or the more load you put on your scooter, the slower it will be. Some scooters are capable of handling heavy loads without affecting its speed and performance. If you need a scooter that can carry a lot of weight, you might want those scooters with a huge load capacity.
---
Conclusion
Scooters are one of the best ways to commute in the busy streets of Singapore. It helps you avoid traffic, it makes you enjoy the ride, it allows you to save more money as you won't have to buy gas, and it helps reduce pollution. If you want to have fun while traveling the city for whatever reason, you must purchase one of the scooters above.
Disclaimer: The pricing shown is just a good indication of how much these products are worth. The prices could change based on the e-commerce promotions that are going on. If some of the products are not available, do email us at [email protected] Thank you!