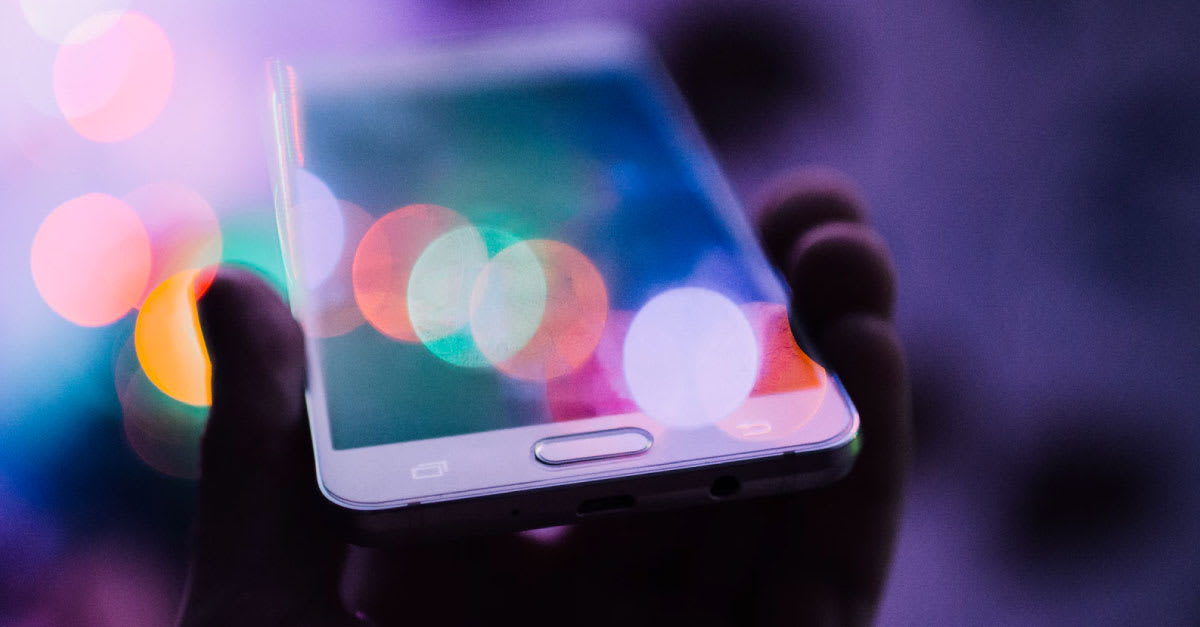 Because of how fast technology evolves, smartphones are getting cheaper as they become easier to manufacture. And now that we've advanced this far, big brands offer budget phones without compromising their performance. Although they lack a few features, it's understandable.
What matters is that they can still provide you with all the essentials and still has enough to make them special. Here's a list of ten budget smartphones for you to enjoy.
Best budget phone with stock android
Price from SGD173.00
CPU: Qualcomm MSM8953 Snapdragon 625 Octa-core | Graphics: Adreno 506 | Memory: 3GB | Storage: 32GB | Screen: 5.5 Inches FHD Display | Weight: 175 Grams | Battery: 4100 mAh | Front and Rear Camera: 5MP, f/2.0 & 13MP, f/2.0
First on our list is for people who want a simple, straightforward, no-drama smartphone, the Xiaomi Redmi Note 4X. It's less than SGD 200.00 and runs on a stock Android operating system, which means it doesn't have any particular modification to its OS.
Encased with a metallic body, you get a durable feel with a lot of colour options available. It also has 3GB of RAM, which is decent enough to run a number of mobile games, and it has 32GB of storage. The display quality is decent for its price and has a screen size of 5.5 inches.
Best budget phone with 6GB of Ram for gaming (Mobile Legends and PUBG)
Price from SGD288.00
CPU: Snapdragon 636 Octa-core | Graphics: Adreno 509 | Memory: 6GB | Storage: 64GB | Screen: 5.8 Inches | Weight: 356 Grams | Battery: 3060 mAh | Camera: 16MP & 21MP
If gaming is life for you, then the Nokia X6 is the smartphone you should buy. This smartphone is a real treat for gamers. As surprising as it is, its specs are outrageously too much for its price – it's that good. It runs on a Snapdragon 636 Octa-core, has a surprising 6GB of RAM, and 64GB of storage for all the games you'd like to install.
One other reason why we think it suits well for playing games is its screen. It has an HD display, which enhances the visual experience a lot. Designed with sculpted corners, the phone is easy to hold, too. Aside from gaming, other notable features include its 21MP (16 + 5) rear and 16MP front cameras, a 3060 mAh battery, and a robust built body.
Best budget phone with dual camera for photography
Price from SGD289.90
CPU: Qualcomm Snapdragon 430 processor | Graphics: Adreno 505 | Memory: 3GB | Storage: 32GB | Screen: 5.99 Inches | Weight: 155 Grams | Battery: 3000mAh | Camera: 8MP & 15MP
One of the first things we consider when it comes to buying smartphones is its camera. And if you want a phone that's great for photography, the Huawei Nova 2 Lite will not disappoint.
For starters, it has a 13MP rear camera and an 8MP front camera that are both complemented with a 2MP sub-camera to provide clearer, richer images. It's also capable of portraiture photos with good bokeh.
In addition, it has a 5.99-inch FHD display. With such screen size, you're able to see your shots better and notice even the tiniest of details. It can also run editing apps smoothly, thanks to its 3GB of RAM, making it ideal for people who love photography.


Best budget phone with 4GB RAM
Price from SGD235.00
CPU: Snapdragon 625 | Graphics: Adreno 506 | Memory: 4GB | Storage: 64GB | Screen: 5.84 Inches | Weight: 178 Grams | Battery: 4000 mAh | Camera: 5MP & 17MP
If you're the type who loves to open a lot of apps simultaneously, then the Xiaomi Mi A2 lite is for you. This smartphone has 4GB of RAM with a huge 64GB storage, making it ideal for individuals who need a reliable phone for work.
Moving on, this phone sports a 5.84-inch FHD display – so there's nothing wrong calling it a 6-inch phone as well. Having such size, it allows you to use apps easier. Built with a metallic body, this makes it durable enough for every day in and out of the pocket use.
Best budget phone with good battery life – perfect for Pokémon Go
Price from SGD139.00
CPU: Quad core, 1.3 GHz, Cortex A53 | Graphics: Mali-T720 MP2 | Memory: 3GB | Storage: 32GB | Screen: 5.5 Inches | Weight: 198 Grams | Battery: 5000 mAh | Camera: 5MP & 13MP

Battery life is everything for many people, especially when it comes to those who are always on-the-go. If you need a smartphone that won't die on you midday, we can't recommend anything else but the Motorola Moto E4 Plus.
The Moto E4 Plus has a 5000 mAh battery, which is huge. Although with only a decent screen display, it's good enough to enjoy photos, videos, and games.
Pokémon Go players can rejoice with this phone as you can run the game for eight straight hours! The brand even guarantees that with regular use, this phone should have enough juice for two consecutive days on a single charge.
Best budget phone for audio
Price from SGD288.00
CPU: Quad-core 1.3 GHz Cortex-A53 | Graphics: PowerVR GE8100 | Memory: 3GB | Storage: 32GB | Screen: 5.5 Inches | Weight: 137 Grams | Battery: 2730 mAh | Camera: 5MP & 13MP
Audio quality is imperative for a number of individuals – they value it more than anything else when it comes to choosing a phone. Although most of us use headphones for better amplification, some would prefer their phone to be the immediate speaker. If you're that type, look no further than the HTC Desire 12.
This phone has all the essentials. But what makes it stand out is its built-in speakers. It provides better high, mid, and low notes. Moreover, it supports a lot of audio formats, so you can listen and play songs without any worries.
Best budget phone with good camera for video recording
Price from SGD259.00
CPU: HiSilicon Kirin 659 | Graphics: Mali-T830 MP2 | Memory: 4GB | Storage: 32GB | Screen: 5.65 Inches | Weight: 149 Grams | Battery: 3000 mAh | Camera: 15MP & 15MP

If videography is your forte, and you want to get the best out of your budget phone, the Huawei Honor 9 Lite is for you. For starters, this phone has 4GB of RAM and 32GB of storage. It also has one of the best processors available today, a Kirin 659 Octa-core Processor.
Aside from its speedy performance, it also has a sturdy body and a decent battery life. Built with a 13MP + 2MP front and rear camera, it works astonishingly well, especially as it's paired with a powerful processor and software. This phone captures clear, smooth videos effortlessly.
Best budget phone for VR
Price from SGD189.00
CPU: MSM8937 Snapdragon 430 | Graphics: Adreno 505 | Memory: 2GB | Storage: 32GB | Screen: 5.7 Inches | Weight: 150 Grams | Battery: 3000 mAh | Camera: 8MP & 15MP
This smartphone has a 5.7-inch full-view display that works wonders for VR. And with its 1080p video resolution, you'll have no regrets buying this phone just for experiencing virtual reality.
Aside from being perfect for VR, it has also one additional unique feature -- dual Bluetooth technology. That means you can connect to two devices at the same time without any issue. You can connect to a speaker and transmit data from another smartphone simultaneously, making it a great tool for those who love to multitask.
Best budget phone with quick charge
Price from SGD210.00
CPU: Octa-core 1.8 GHz Kryo 260 | Graphics: Adreno 509 | Memory: 4GB | Storage: 64GB | Screen: 5.99 Inches | Weight: 181 Grams | Battery: 4000 mAh | Camera: 13MP & 12MP
Quick charging is essential for some individuals, especially those who are always running out of power while having a tight schedule. If you have that kind of problem, this budget smartphone is for you, the Xiaomi Redmi Note 5 Pro.
It has 4GB RAM, 64GB storage, a 13MP front camera, a 12MP rear camera, and a 6-inch display. But what complements its quick-charge feature is its huge 4000 mAh battery. Even when you're in a hurry, a quick 30-minute recharge should give you just enough juice for a light, eight-hour shift at work or wherever you need to be.
Best budget smartphone with a high-speed processor
Price from SGD288.00
CPU: Hisilicon Kirin 710 | Graphics: Mali-G51 MP4 | Memory: 3GB | Storage: 64GB | Screen: 6.21 Inches | Weight: 162 Grams | Battery: 3400 mAh | Camera: 24MP & 15MP
To those who love speed, you can't get any faster than the Huawei Honor 10 Lite. For a budget phone, it's loaded with a HiSilicon Kirin 710 and 3GB of RAM; it's a budget phone that excels.
This budget smartphone has the build, performance, and camera. Built with a 24MP front camera and a 13MP + 2MP rear camera, you can fill your phone up with photos without any guilt. And that's all thanks to its huge 64GB storage.
Holding a battery of 3400 mAh, it should have enough juice for all the essential needs. However, if you play games or record videos, you're going to lose energy fast. Nonetheless, it performs super well and can run just about any app.
---
How to Choose a Budget Smartphone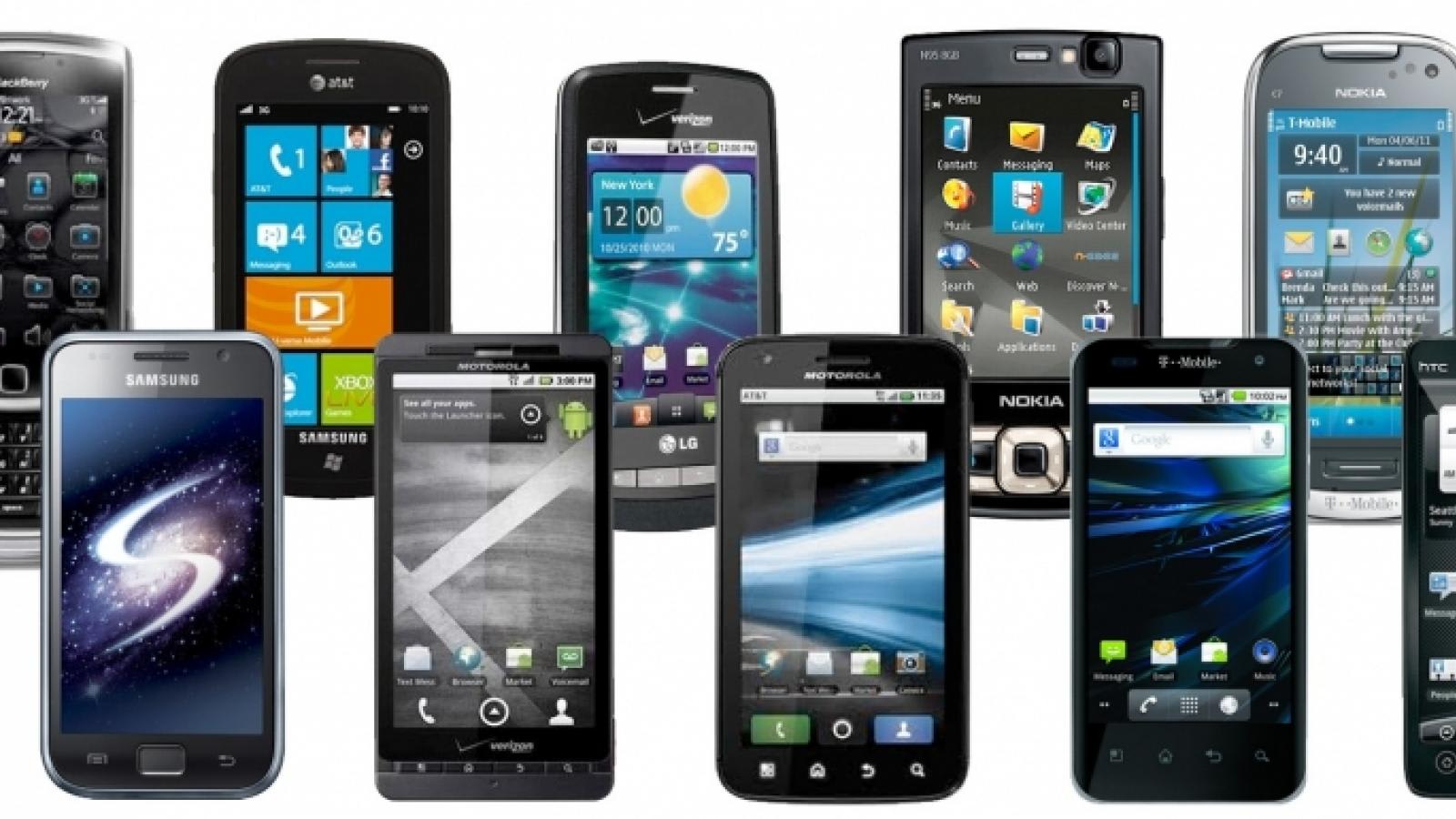 Buying a budget smartphone is pretty much the same as getting any smartphone. However, you're in a situation where you only have a few select pieces to choose from that's within that price range. Plus, these pieces "lack a bit of this but excel a bit of that." It's more of what-you-need-the-most kind of thing. To help you pick the best one for you, here are a few things to consider.
Build
The first thing that most budget phone compromise is the build material or quality. In most cases, they're made out of high-quality premium plastic. They're still reliable, but if you're one to drop your phone sometimes, it'd be better for you to get one with a metallic body with a robust display. You might lose a few attributes such as having a smaller battery, camera quality, or RAM, but it's still going to save you at the end of the day.
Speed
Let's face it; most budget phones will have a bit of lag. It's unnoticeable for the average Joe, but for those who've used flagship phones, it's going to be quite apparent. However, there are budget phones that do not have any lag at all, but they do lack camera quality, screen size, and battery life. There are budget phones that have all of them though and quite balanced, but these budget phones are a dollar more to become a mid-range phone. If you want speed, you have to be ready to drop a few features.
External Features and Aesthetics
Lastly, budget phones aren't classy-looking at most. They are called "budget" smartphones for a reason. However, they don't look bad, especially when compared to the previous models way back in 2015. But what makes them quite off is that most of them are intentionally made to lack the latest external features or design. They lack thinner bezels, compact and responsive fingerprint locks, USB type C ports, and they still have a headphone jack, which is quite outdated for some people. If you can't handle having these in 2019, maybe you're better off with a mid-range smartphone.
---
Conclusion
Budget smartphones can be just as good as flagship phones if you only need one for basic, everyday use. They can't provide the same happiness and experience, but they deliver all the essential functions and more for a fraction of the price.
Disclaimer: The pricing shown is just a good indication of how much these products are worth. The prices could change based on the e-commerce promotions that are going on. If some of the products are not available, do email us at [email protected] Thank you!