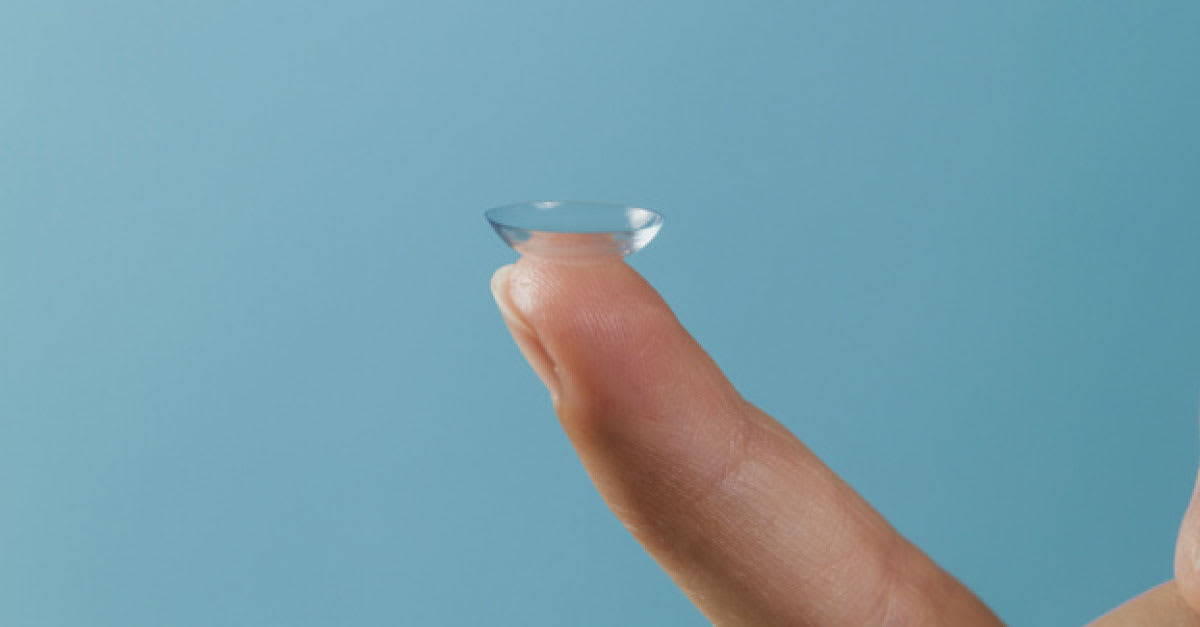 Contact lenses are a thin curved plastic that is placed directly on the cornea of the eyes as a medical corrective device for imperfect vision. In this day and age, contact lenses are widely used as people interchange between their glasses and contacts. Usually worn up to 8-12 hours per day or more, it comes in varying degrees to suit the need of the wearer.
Below is a list of contact lenses that cater to every different need!
Best contact lens for dry eyes
Price from SGD62.00
This highly breathable contact lens is known for its exceptional level of comfort and unrivalled degrees of wettability. Made from silicone hydrogel with 48% water content, it allows for higher oxygen exchange between lens and eyes, while maintaining moisture of the eyes. It also prevents from dehydration and early onset of dry eyes.
Usage of this lens can be extended above 12 hours and you can use it daily or up to 30 days (monthly) as long as proper cleaning and storage follows. Now it's possible to extend the wear of your contact lens while saying goodbye to dry eyes at the same time!
Best contact lens for Astigmatism
Price from SGD38.00
Astigmatism is an eye defect caused by the irregular curvature of the eye. This prevents light rays from focusing on a common focus point, resulting in a distorted image. Astigmatism is often the most commonly misdiagnosed eyesight problem, and it can result in eye strain and headaches.
Help your eyes to feel more comfortable! Acuvue's Oasys for Astigmatism allows for 6 times higher oxygen penetration, making it a comfortable long-wearing lens. These lenses are designed with Accelerated Stabilisation Design, ensuring the lens stays put on the cornea to provide the wearer with sharper and uninterrupted vision.
Best contact lens for active lifestyles - suitable for athletes
Price from SGD45.00
Wearing glasses might impact your focus as they might distort the image from light exposure. However, contact lens prevents this without the hassle of having to adjust your eyewear and dealing with sweat dripping on your glasses.
Biomedics 1 Day Extra Dailies, with its ultraviolet protection, provides clear vision without compromising on its wearability and comfort. Made from Silicone Hydrogel with a slim and lightweight design, it will make you feel as if you are not wearing lenses at all. It's possible to be active without your eyesight impacting your performance!
Best contact lens for computer users
Price from SGD54.00
Prolonged computer use can result in a tendency to blink lesser, resulting in dry eyes afterwards. That's where Alcon's Dailies Total comes in. With a silicone middle that can absorb six times more oxygen, this contact lens guarantees to protect itchy and irritated eyes from extended computer usage. Using the newest development for Silicone Hydrogel, it provides a silky feeling and maximum comfort for wearers.
Best contact lens for all-day wear
Price from SGD51.95
On busy days, the last thing you'd want is to worry about extended wear of your contact lens. And let's admit it, sometimes we might fall asleep without removing our lenses as well. Air Optix Night & Day can be worn up to 30 days without requiring any removal (based on Optician's approval) making it an ideal lens to use for all-day wear.
Designed with TriComfort Technology, this lens has a higher permeability that allows oxygen to pass through easier than standard hydrogel lenses. It also locks in moisture while maintaining the hydration of the eyes.
Best contact lens for sensitive eyes
Price from SGD29.95
Itchy, dry eyes are no one's favourite. With UniFit Technology and a 59% water content, Soflens 59 is your answer to clearer vision. The high water content keeps the moisture level of your eyes comfortable while ensuring your eyes stay fresh all day long.
Its ultrathin design allows for comfortable application and prevents a build-up of protein. This lens has also been proven ideal for wearers with sensitive eyes or those who are prone to dryness.
Best contact lens for Keratoconus
Price from SGD57.95
Keratoconus is an irregular eye condition that leads to astigmatism. Although hard RPG lenses are often used to correct the irregular shape of the eyes, this brand has designed a soft lens that aids the condition while ensuring comfortable wear.
Cooper Vision's Biofinity Toric Lens is designed to stay on the cornea when worn to avoid interrupted vision. It allows for a higher flow of oxygen to the eyes to maintain moisture, keeping your eyes fresh and comfortable throughout the day.
Disclaimer: The pricing shown is just a good indication of how much these products are worth. The prices could change based on the e-commerce promotions that are going on. If some of the products are not available, do email us at [email protected] Thank you!