Why settle for pre-ground coffee when you can have a more flavorful and fresh brew at the comfort of your own home with the help of a coffee grinder? A coffee grinder works by grinding up whole coffee beans to release the oils for that perfect brew. Wake up to better and fresher coffee with some of the best coffee grinders available in the market.
Manual grinders versus electric grinders:
Choosing in between a manual or electric grinder shouldn't crack your head. However, if you need reassurance over which to get, a simple rule is to look at your budget.
Obviously, manual grinders are cheaper and portable. They are also durable and can train your muscle's endurance. So if you value budget over convenience and reliability, then a manual grinder is the way to go.
On the other hand, electric grinders give you much more convenience in terms of time and energy saving. Moreover, the machines generally come with different grinding settings for you to experiment with the taste of your coffee. With that, it's important to know that they will eventually breakdown faster especially with cheap electrical grinders compared to a cheap manual grinder (which will be much more reliable and durable).
Therefore, if you have no limit to your budget and would like more consistency especially for drinks like espresso, choose an electrical grinder.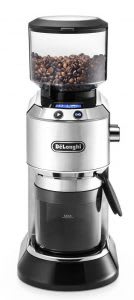 Delonghi KG521M Coffee Grinder
SGD 295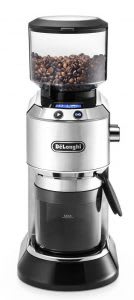 When it comes to brewing pour-over coffee or espresso, a good coffee grinder like the Delonghi KG521M Coffee Grinder is the key to a smooth and rich brew. The burr grinder has 18 grind settings that allow you to choose from espresso to French press. It also comes with a storage container to keep your coffee grounds fresh.
---
Bodum Bistro Electric Burr Coffee Grinder
SGD 349
What's more annoying than coffee ground static? With the Bodum Bistro Electric Burr Coffee Grinder, there won't be any messes and spills!
The burr grinder comes with a static-free glass container to hold your coffee grounds and a silicone lid to prevent any spills. Furthermore, the stainless steel burr grinders allow you to choose from coarse to fine grind with a selection of 14 grind settings. Also, it comes with a built-in pre-set timer to help you save time.
---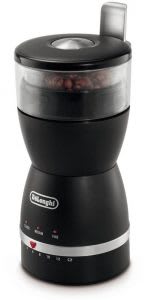 Delonghi KG49 Coffee Grinder
SGD 59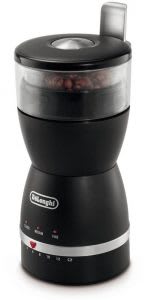 To brew the perfect cup of coffee, it starts with selecting the perfect coffee grind size. The Delonghi KG49 Coffee Grinder comes with stainless steel blades to let you choose from coarse to fine grind. Even with a 12 cup capacity, it has a compact size that makes storage and travelling easy!
---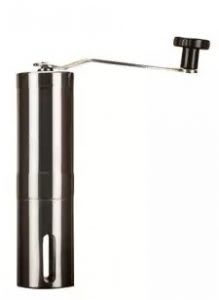 Stainless Steel Coffee Grinder
SGD 19.9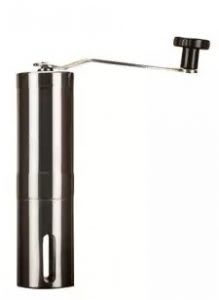 With some elbow grease and effort, this coffee grinder can extract maximum flavour from your coffee beans and even spices. It comes with adjustable grind sizes ranging from fine to medium to medium coarse to coarse size, letting you customize your grind. Also, the grinder is detachable which makes cleaning a breeze.
---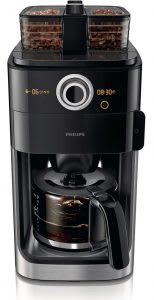 Philips HD7762 Grind and Brew Coffee Maker
SGD 245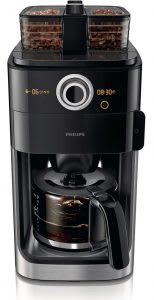 With the Philips HD7762 Grind and Brew Coffee Maker, you can afford those extra few minutes of sleep. This convenient appliance has a built-in grinder and timer that saves time, energy and space, especially during busy mornings. It also comes with two bean containers to let you switch between different coffee beans.
---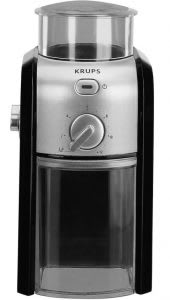 Krups GVX231 Burr Coffee Grinder
SGD 78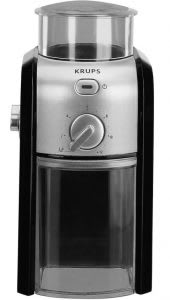 With the Krups GVX231 Burr Coffee Grinder, you can always kickstart your day with a fresh mug of coffee. It has up to 17 grind settings and a large cup capacity to ensure you always get your caffeine fix. Espresso, French press or cold brew, this burr grinder can do it all!
---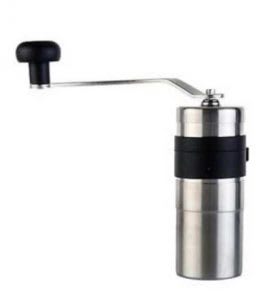 Porlex Mini Hand Grinder
SGD 95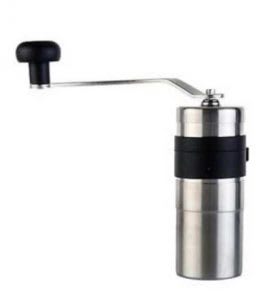 The finer things in life take time and hard work, like good coffee for instance. This manual grinder comes with durable conical burrs to ensure your coffee beans are grounded evenly. Whether it's French press, Aeropress or you're in the middle of the forest looking for a caffeine fix, the Porlex Mini Hand Grinder has got you covered.
---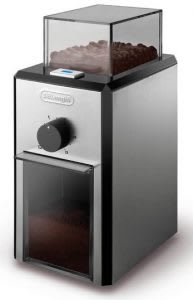 Delonghi KG89 Coffee Grinder
SGD 82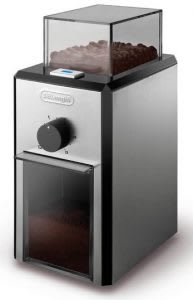 Avoid rancid, stale and acidic coffee grounds from ruining your brew and morning with Delonghi's KG89 Coffee Grinder. It uses a burr grinding system that will not overheat coffee beans and risk it losing its aroma. This grinder also has a large cup capacity and multiple grinding options. Plus, it comes with its own cord storage to save space.
---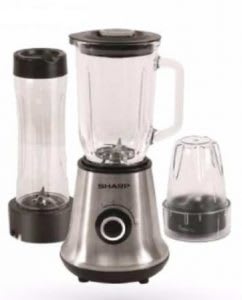 SHARP Blender with Coffee Grinder EM-100PM-ST
SGD 99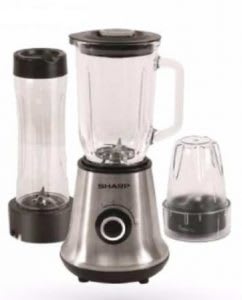 Juice or coffee? With the SHARP Blender with Coffee Grinder, why not make both? This 3-in-1 appliance comes with a coffee grinder, blender and tumbler to save money and kitchen space. Just pick the attachment of your choice and secure it on the blades with the safety lock and you're ready to whirl.
---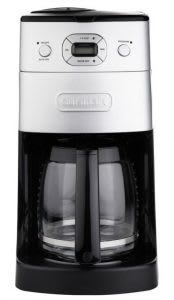 Cuisinart Grind & Brew 12-Cup Automatic Coffee Maker
SGD 388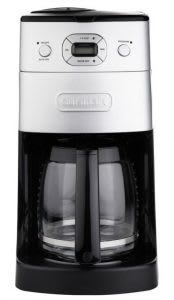 Simplify your morning coffee ritual with Cuisinart's Grind & Brew Automatic Coffee Maker! This handy appliance will automatically grind your coffee beans right before brewing and allows you to brew up to 4 cups of coffee at one go. Here's to fresher, tastier and smoother coffees for those groggy mornings!
---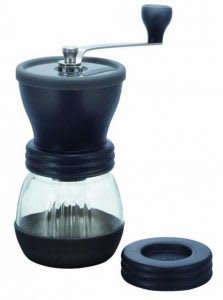 Hario Skerton Ceramic Burr Coffee Grinder
SGD 73.09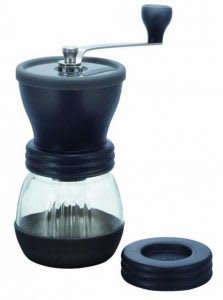 As the saying goes, 'the greater the effort, the sweeter the reward'. This is especially true when it comes to hand coffee grinders. The Hario Skerton Ceramic Burr Coffee Grinder is a glass grinder that will process your beans according to your desired consistency - coarse or fine. Long-lasting, efficient and affordable, what's not to love?
---
Disclaimer: The pricing shown is just a good indication of how much these products are worth. The prices could change based on the e-commerce promotions that are going on. If some of the products are not available, do email us at [email protected] Thank you!