Cooking requires energy, time and focus. Most individuals try their best not to use too much oil yet have to ensure that ingredients don't stick to the pan. Cooking can also be extra daunting for those who rarely spend time in the kitchen. Additionally, it is stressful when time is not on your side with you having to take care of work tasks, household chores and looking after young ones.
We've got a solution for that - food steamers! Technically, the steaming device functions by compressing or locking steam within each tier where your food is. This way, each dish will be tasty yet healthy - perfect for busy individuals and families that focus on health!
In general, the end goal of all food steamers is to be convenient, simple and create healthier food options. Here are our top recommendations with a variety of main functions.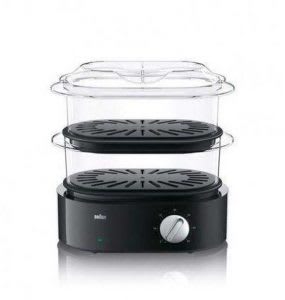 Braun FS5100 Identity Collection Food Steamer
SGD 138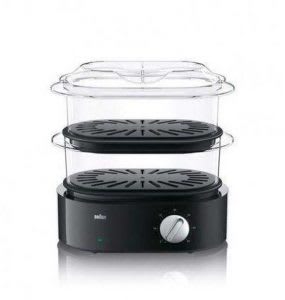 The FS 5100 food steamer is a combination of quick and simple for food preparation. This model has a unique steam booster that enables food to taste good and fresh. The steamer also utilises BPA-free transparent baskets for wholesome meals. Other features include anti-drip pans, easy storage, and an automatic timer.
---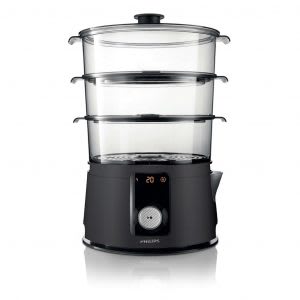 Philips HD9150 Avance Collection Steamer
SGD 145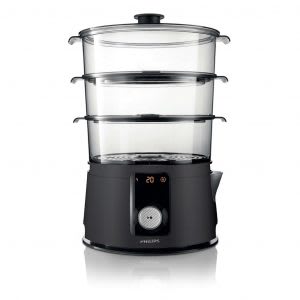 The Philips HD9150 has a 9L capacity and removable tray bottoms that makes it possible to fit a whole chicken into this steamer. Perfect for the family, it retains all the healthy nutrients in your dish during cooking.
After cooking, this food steamer has a "keep warm" function which keeps your dishes heated until serving. On top of that, the Philips HD9150 features an Aroma Infuser which adds more taste into your food using delicious herbs and spices. Simply add in your favourite herb or spice to be infused into your dish to create juicy and scrumptious flavours!
---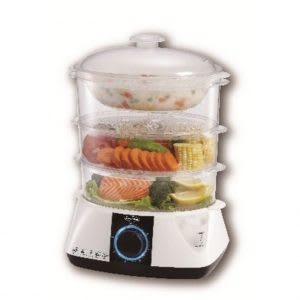 EuropAce Food Steamer - EFS A121
SGD 49.9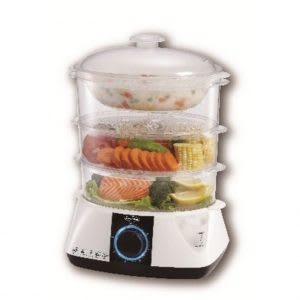 For a wide range of healthy lunches and dinners, the EuropAce's EFS-A121's main key features are protection from overheating and dry boiling. This ensures food, especially meat dishes, does not overcook and cause the meat to be too tough to consume.
With the ability to infuse dishes with the aroma of herbs and spices, even after marination, the EFS-A121 makes healthy food options super tasty. Other features includes a blue illuminating indicator light and 3 tray compartments for multi-usage purposes.
---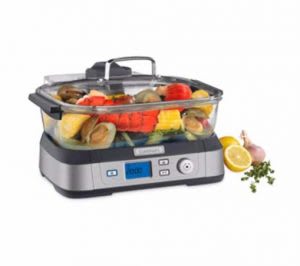 Cuisinart 5L Digital Glass Steamer
SGD 409.68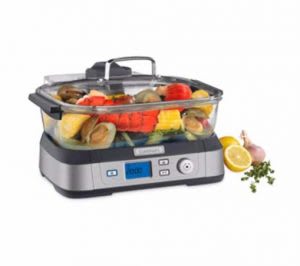 Looking healthy and trendy is possible with Cuisinart's 5L Digital Glass Steamer. With a powerful steam system that helps food to cook efficiently and evenly, this glass steamer has 5 program settings that caters to different food groups such as seafood, poultry, grains, vegetables and a manual use function.
The glass lid of this steamer comes with a stainless steel rim. Other amazing features include Start/Stop, Pause and Reheat buttons as well as an LCD Control Panel. It is also dishwasher-safe, convenient for the family!
---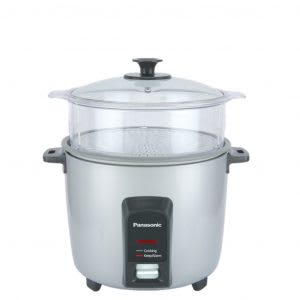 Panasonic SR-Y22FGJ Automatic Rice Cooker/Steamer
SGD 75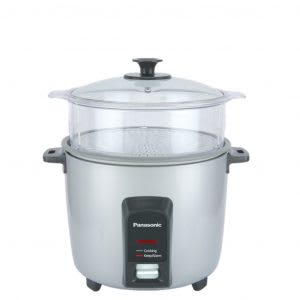 The Panasonic SR-Y22FGJ Automatic Rice Cooker/Steamer is convenient for busy individuals and families that need something that is quick yet simple. It comes with a see-through steaming basket that helps to steam fish, vegetables, and poultry.
There's also a 2-Dish Separator that allows 2 dishes to cook at the same time. Other features includes a nonstick coated pan, a capacity of 12 cups of rice and a keep warm function. It's that easy to whip up a healthy yet painless meal for you and your family!
---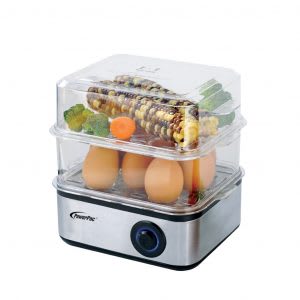 PowerPac 2.5L Multi-Functional 2-Tier Steamer (PPS706)
SGD 26.9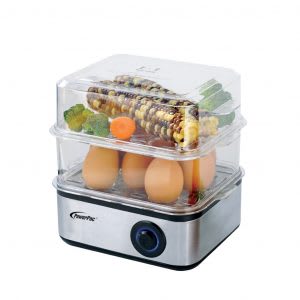 The PowerPac PPS706 steamer is a no-nonsense, affordable 2-tier steamer that provides you with healthy dishes and easy to wash features. This multi-functional steamer is suitable for steaming a variety of food items, especially eggs. Hence, there's no need to skip breakfast anymore!
Just pop in 2 eggs into the steamer and let them cook while you shower. It's that simple and convenient! With the safe, auto power off function, eating healthy is possible for busy people. Now that's what we call value!
---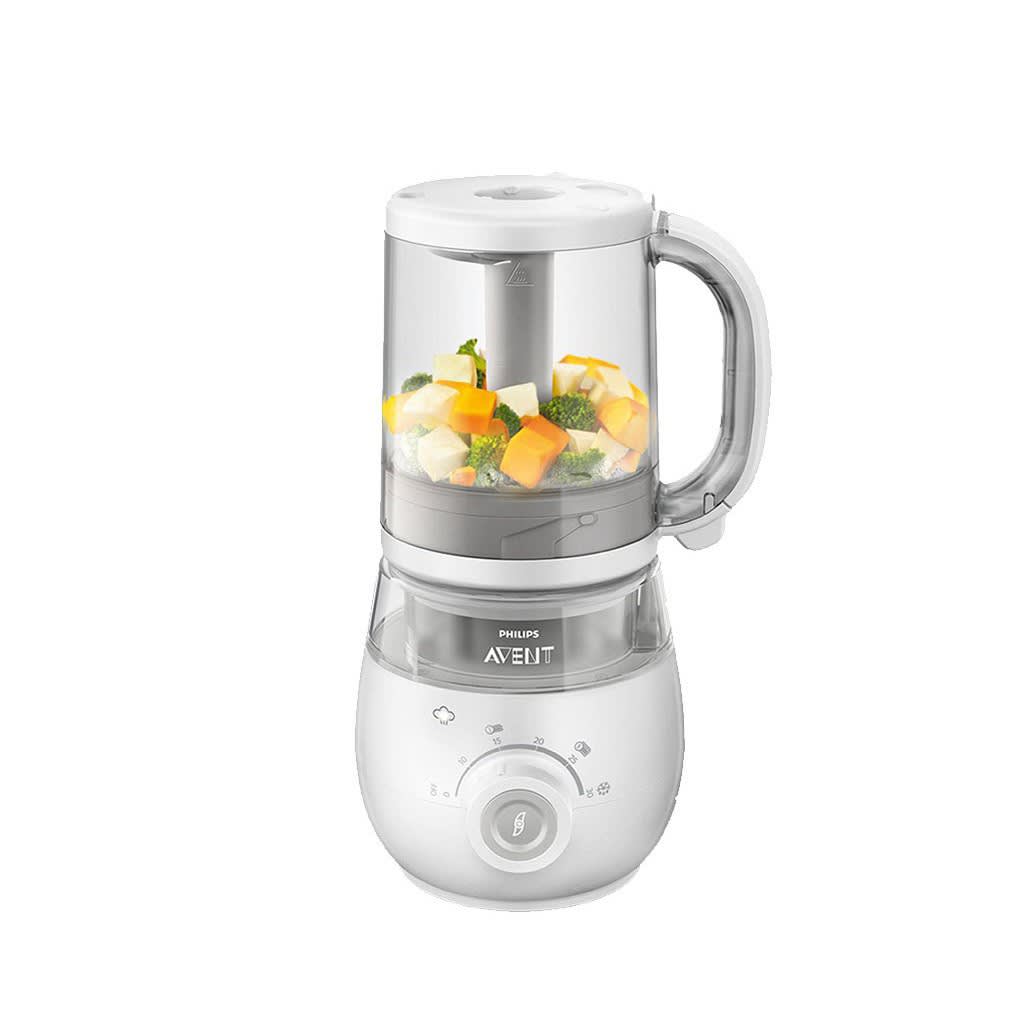 Philips Avent 4 In 1 Healthy Baby Food Maker
SGD 189.00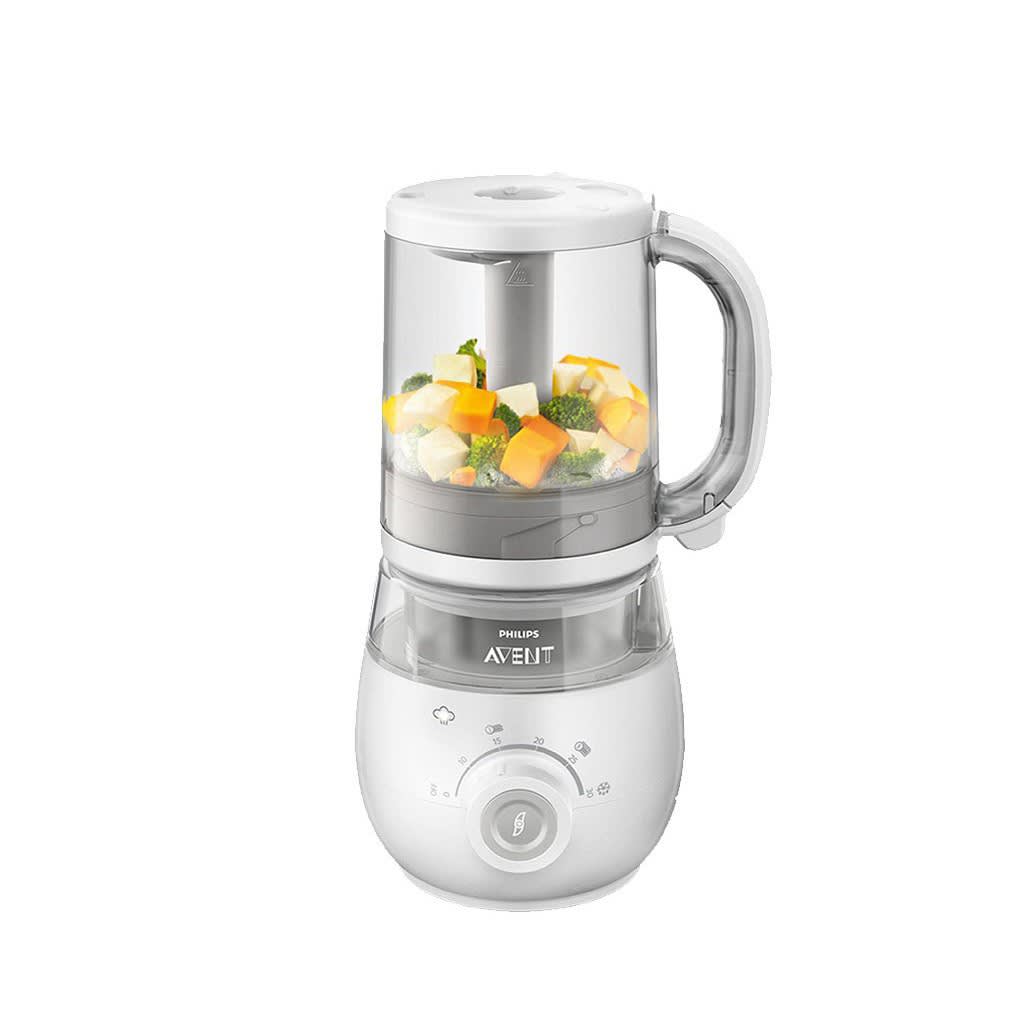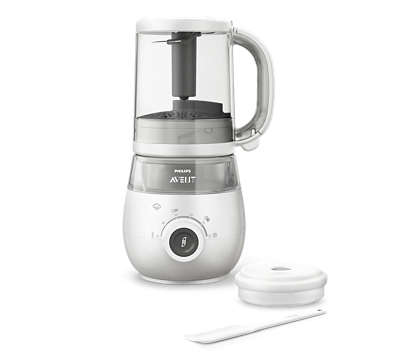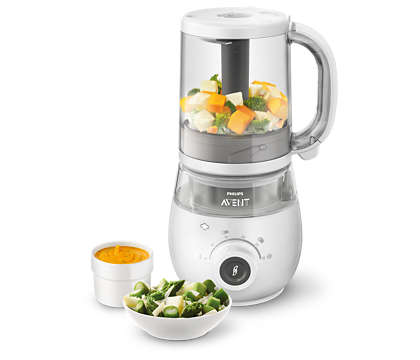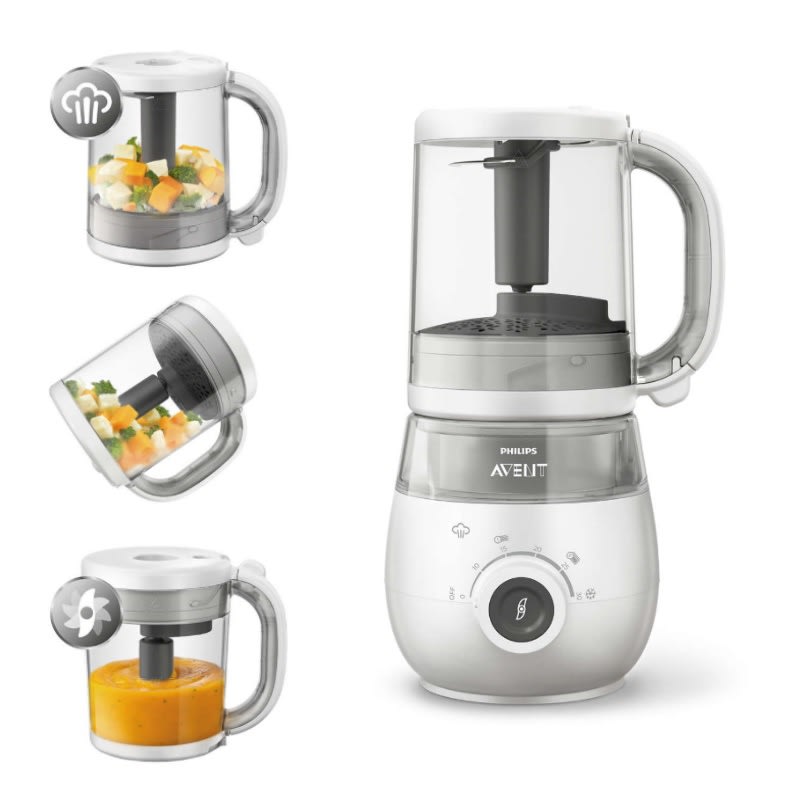 add_circle
Multi-purpose. Can be used to steam, blend, defrost, and reheat meals
add_circle
Large capacity
add_circle
Powerful blender to puree and blend meat, fish, and fruits
add_circle
Includes recipe book
add_circle
Dishwasher-safe
remove_circle
Water collects in the base during washing
remove_circle
Food trapped in parts that cannot be disassembled
Mothers, we hear you! It's challenging to have to ensure your baby gets the necessary amount of nutrients while needing to take care of household tasks at the same time. Most supermoms balance all of the above on top of having a career too. Not easy, we get you! Thus, why we recommend the Philips Avent 4 in 1 Healthy Baby Food Maker.
With four different functions in one machine, steam, blend, defrost and reheat your little one's meal easily. This device helps moms to save time by allowing them to prepare up to four meals simultaneously! On top of that, it's easy to use and dishwasher-safe.
---
Disclaimer: The pricing shown is just a good indication of how much these products are worth. The prices could change based on the e-commerce promotions that are going on. If some of the products are not available, do email us at [email protected] Thank you!