Everyone knows televisions are the most basic form of home entertainment. Who doesn't enjoy watching movies with friends and family on a Friday night? However, regular TVs are quite a hassle and are so limited. You need a multimedia media player to enjoy films you love, and you're just stuck with what's currently aired. How about you take better control by upgrading to a smart TV? Enjoy the internet but on the big screen while slacking on your favorite couch.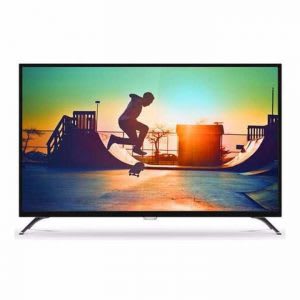 Philips 43PUT6002
SGD 555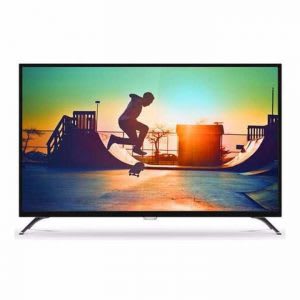 First smart TV on our list is for people on a tight budget, the Philips 43PUT6002. Although it is the cheapest product on this list, it still has the essentials. In a nutshell, it can connect to the internet, run applications like YouTube, and has a beautiful 4K resolution.
One thing that most people find annoying about this TV though is its rawness. It has very few apps installed, so you have to search NetFlix and other apps you love on its app store, which takes a lot of time.
Overall, it's decent and has sufficient ports to connect with game consoles and other devices. It's also pretty slim and elegant, which improves the overall ambiance of your living room. And lastly, you get to enjoy a three-year warranty that comes with it.
---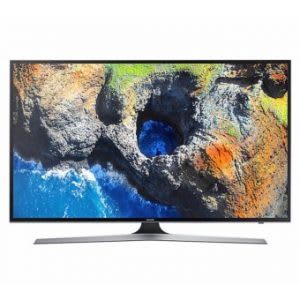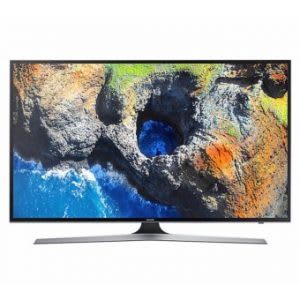 If you have a thing for aesthetics, then this 43-inch smart TV, the Samsung MU7000, is for you. For starters, it's only 2.17-inch thick. But what makes it even better is its incredibly clean and minimalistic back. Looking at it from its sides will show you a plain, no-accent body. This characteristic creates the illusion that it's super slim.
Aside from its superb design, you'll also love its responsiveness. It has minimal to no lag at all even on HDR. It also has vivid colors, and the blacks are uniform, giving you quality, sharp images all day long.
The sound output isn't admirable though. It has decent bass, and the sound-quality is great, but the volume, even at maximum, isn't sufficient. However, a quick speaker setup is going to solve it right away, giving you an excellent overall experience.
---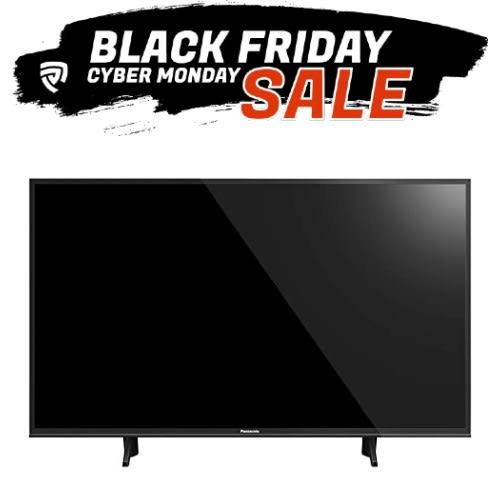 Panasonic TH-43FX600S
SGD 764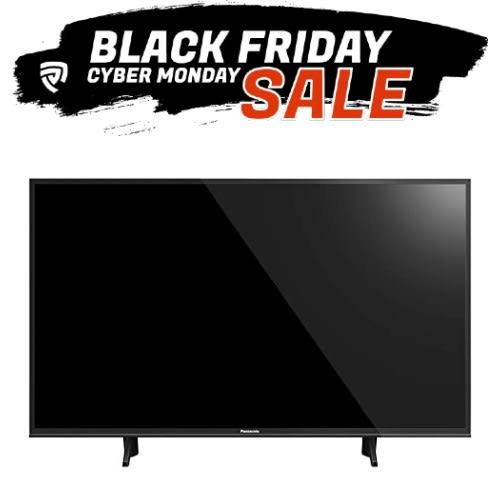 add_circle
4K resolution with HDR10+
remove_circle
Low peak brightness
If you're looking for stunning visuals, you're going to love the Panasonic TH-43FX600S. It's a 43-inch smart TV that's equipped with a Hexa Chroma Drive, which means it has a six-color reproduction than the typical three-color setups. The feature translates to more vivid and accurate images displayed on the screen.
In a nutshell, this TV has one of the best displays on the list. So it's the perfect complementary machine for HDR films that you want to watch. Although it has a thicker bezel than most modern smart TV and its stand isn't quite elegant, it does provide a magical visual experience.
---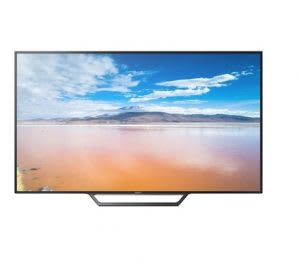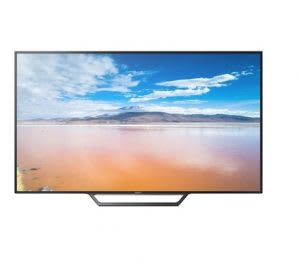 Next on our list is what we consider the best 40-inch smart TV, the Sony KDL-40W650D. For starters, the price is spot on for its features. Its body and overall appearance is elegant and has a unique center stand design.
This smart TV has a surprisingly entertaining feature as well. It has a phone mirroring feature that allows you to see everything that's going on your smartphone. You can supersize everything and enjoy your favorite apps on a whole new level. If you love to show a photo to the family, skip passing your phone; just connect your phone to the TV, and that's it!
Overall, the Sony KDL-40W650D is, in a word, balanced. It has great sound and display. Although not exceptional at both, it still provides a superb experience. Plus, it has one of the best systems on the list, which is easy to operate and use.
---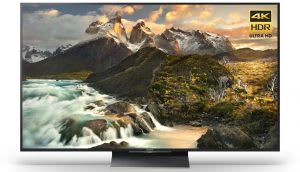 Sony KD-65Z9D
SGD 7999.00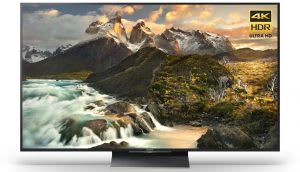 If you have a huge living room, then buying a 65-inch smart TV is one of the best decisions you can make, and we recommend Sony KD-65Z9D for that. First of all, it's colossal! It has 65 inches of vivid display in 4K ultra high definition. That alone gives you a one of a kind cinematic experience at home.
One thing we have to warn you about when it comes to televisions of this size is its power consumption. It's now going to add a significant impact on your electricity bill, so that's one con that comes along with this beast. Nonetheless, it's still worth having. Even if you don't turn it on, its classy design with its gold bezel will enhance your home ten folds.
For those who are used to using Android, this smart TV will come easy when it comes to controlling it. Its main operating system is Android and will feel home, even when it comes to installing apps. It also has powerful, high-quality speakers, so you don't need to buy or even set up additional speakers.
---
Samsung UA88KS9800K
SGD 24839.00
Next on our list is only ideal if you want the best of the best, and that's the Samsung UA88KS9800K. It's a whopping 88-inch curved smart TV that's priced at SGD 24,839.00, which is by no means affordable. Not only does it give you an absurd boost of improvement in terms of entertainment, but it also enhances your home's aesthetics.
To start, its curved screen provides a warm and natural ambiance, similar to what you feel with nature. Its display is, without exaggeration, out of this world, thanks to its Quantum dot color technology. As long as your film's quality is in UHD, it will show you hyper-realistic images with ease. Its system and processor is also exceptional, making you run apps and everything else feel like running them on a super computer.
Perhaps, the only con of the Samsung UA88KS9800K is its size and price. But if you have a spacious living room and you have the money, buying this smart TV is just like buying an entire cinema. Only this time, however, you get to connect to the internet and run apps.
---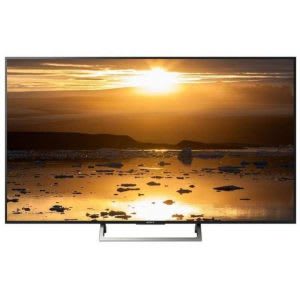 Sony KD-43X7000E
SGD 883.48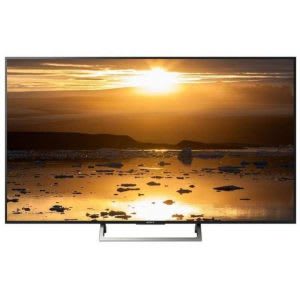 If the last product is just way too huge for you, in terms of size and price, we recommend the Sony KD-43X7000E. It's a 43-inch smart TV that's perfectly balanced and easy to use. It has a great display with super vivid colors, quite identical to the Panasonic TH-43FX600S.
Aside from its superb imagery, you'll also enjoy connecting your smartphone as well. It shares the same mirroring feature with its brother, the Sony KDL-40W650D, which allows you to see your phone's content on the big screen. You'll also love its back as it has a clever port location, which allows you to manage wires neatly and insert USBs with ease.
---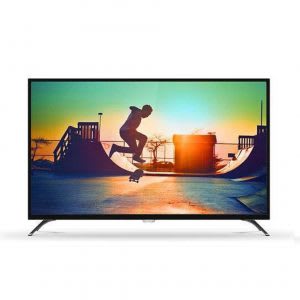 Philips 50PUT6002
SGD 645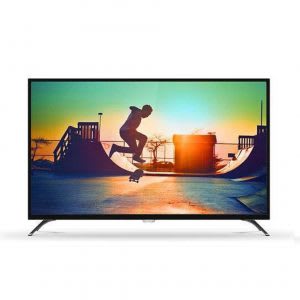 Next on our list is what we consider to be the best bang for your buck, the Philips 50PUT6002. For starters, it has a wide 50-inch 4K display. And when it comes to its physical body, it's slim and minimalistic, making it ideal for any living room style.
The only thing you might really get annoyed of is its speaker or sound quality. It has decent volume but truly lacks bass. Nonetheless, it's only SGD 696.00 and has a 50-inch screen, so that should be quite expected.
For other features, you have three HDMI and two USB ports. It also has incredible contrast. Although it is a 4K UHD TV, its color accuracy can't compete with the more expensive ones on this list. But for such price, you're certainly getting value out of your money.
---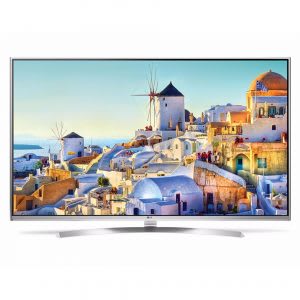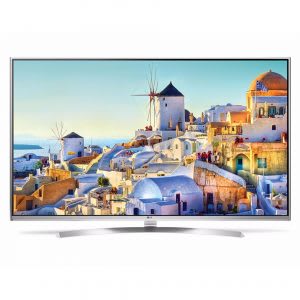 Last on our list is for 3D lovers out there, the LG 65UH850T. It's a 65-inch TV with a remarkable stand and silver bezel. It has one of the classiest aesthetics on this list. When talking about its display, it's quite similar to the Panasonic TH-43FX600S. But unlike using Hexa Chroma Drive technology, it has its own version of it called Color Prime Plus.
One thing that makes this TV stand out besides its 3D feature is its ULTRA Luminance. This feature allows you to set the brightness levels to a whole new level, which is handy when watching super dark movies. We also love its sound quality, although it's not that loud even at maximum volume, it still provides decent bass and clear highs.
---
Disclaimer: The pricing shown is just a good indication of how much these products are worth. The prices could change based on the e-commerce promotions that are going on. If some of the products are not available, do email us at [email protected] Thank you!