We all know the power of Android; from playing endless game titles to using the latest apps, it's all there for you. However, wouldn't it be so much better if we can have all of that on the big screen rather than just on our phones? Watch your favourite shows on Netflix, surf the web, see your friends on Facebook, or just relax and waste time on YouTube. If that's something you fancy, you definitely need to pick one of these tv boxes.
---
Best Android TV Boxes
What are Android TV Boxes?
What can you load onto an Android TV Box?
Are Android Boxes Illegal?
Nvidia Shield TV 2019 - Best for gaming and Plex
H96 Max Plus - Best buy
Tanix TX6 - Second best buy
T9 Android TV Box (5G) - Best Android 9.0 OS
MiniX NEO U9H - Best Android TV box for streaming
Mecool KM9 Pro - Best for emulators
Bonus: Roku Ultra (2019) - Best streaming TV box
Choosing an Android TV Box (Tips)
---
What are Android TV Boxes?
Android boxes are pretty much a media centre in a device, meant to be connected to a TV to stream movies, play music, load Android games for playing and similar. If you're still scratching your head, this device technically turns your TV into a Smart TV. So devices like Chromecast and Roku or are the same thing.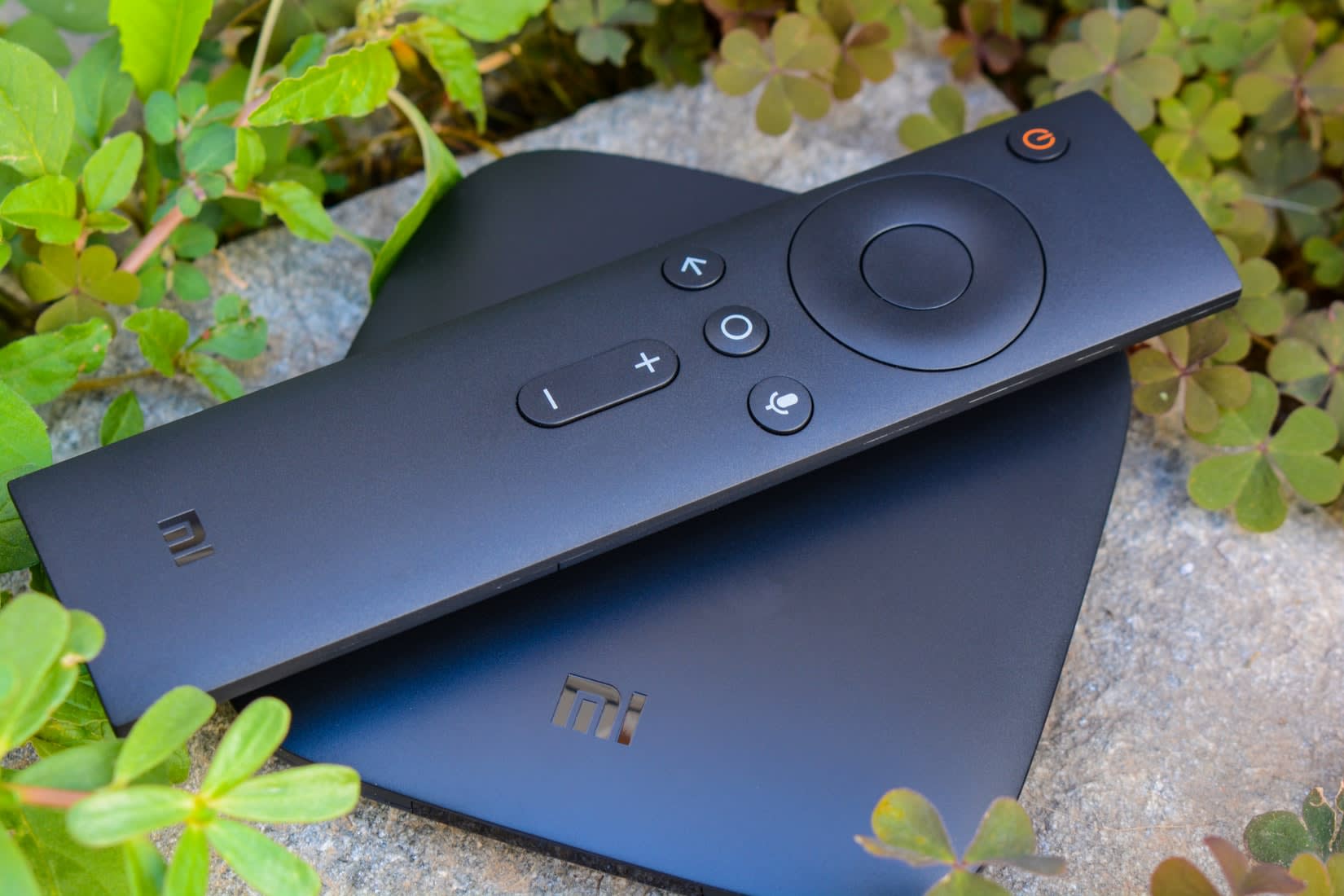 What can you load on an Android TV Box?
Basically, anything that's supported by Google on the Google App store will load on the Android box. This is because the Android TV box also runs on Android OS similar to smartphones. Just make sure that you check if your Android box runs on the latest Android version.
Are Android Boxes illegal?
The only way Android Boxes are deemed illegal is if the subscription fee for the streaming apps (like Netflix and Spotify) in the box is voided. Android TV boxes are meant to only be devices that connect to your TV and let it stream or use Google apps found on the Google App store. By using a box with "free" streaming apps which legally requires a subscription fee, is considered illegal and a form of support towards piracy. Therefore, it's strongly recommended to buy your boxes from trusted sellers, such as the ones on our list here.
---
Best Android TV Boxes in Singapore: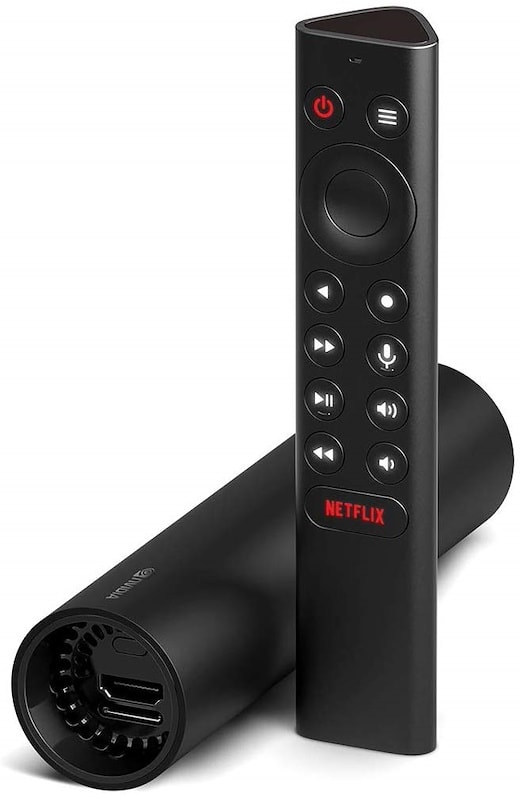 Nvidia Shield TV 2019
SGD 219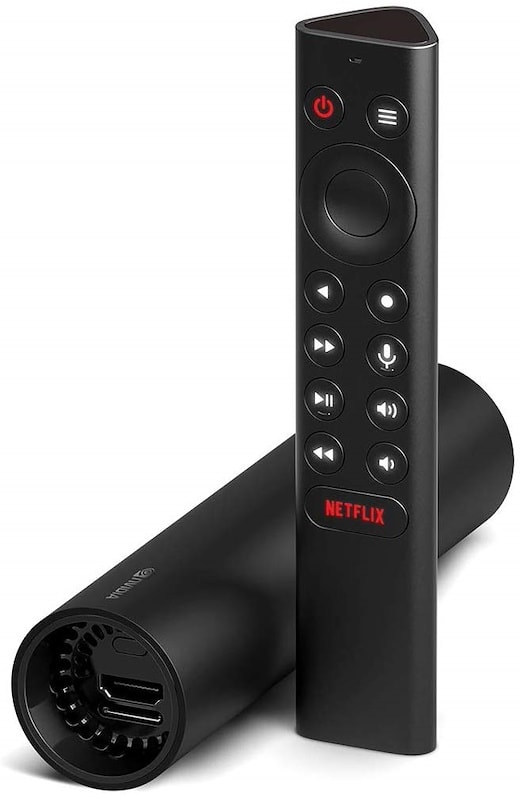 add_circle
Over-The-Air updates
add_circle
Supports Google Assistant and Amazon Alexa
Processor: NVIDIA Tegra X1+
GPU: NVIDIA 256-core
Memory: 2GB RAM
Storage: 8GB, expandable via MicroSD
Operating System: Android 9.0, with Chromecast 4k built-in
Ports: Gigabit Ethernet, HDMI 2.0, MicroSD
Given the company's reputation in the gaming market, it comes to no surprise that Nvidia Shield TV ranks among the best Android TV boxes for avid gamers. Gamers can look forward to the device's powerful Tegra X1+ processor that's teamed up with ample RAM and storage. It also supports both wired and wireless connections including Gigabit Ethernet and dual-band WiFi for fast data transfer which will affect the overall performance in terms of speed.
Made compatible for wireless controllers ranging from Nvidia Shield to Playstation DualShock 4 and Xbox One, gamers can also take advantage of Nvidia's cloud-based streaming service. They can access to various game titles like Fortnite, Wolfenstein: Youngblood and League of Legends without needing to download anything into the TV Box themselves.
The Nvidia Shield TV can be used as a Plex server as well, allowing you to organise and stream your media files as well as access thousands of movies and TV shows. Other features include a 4K media playback, a built-in Google Assistant and a microSD slot that comes in handy for increasing your internal storage.
True to its brand, the Nvidia Shield TV (2019) has been claimed by many users as their choice of the best and fastest TV box streamer. Users generally recommend that it'll be a great complimentary device to TVs that have 4K resolution and accompanying functions or better.
---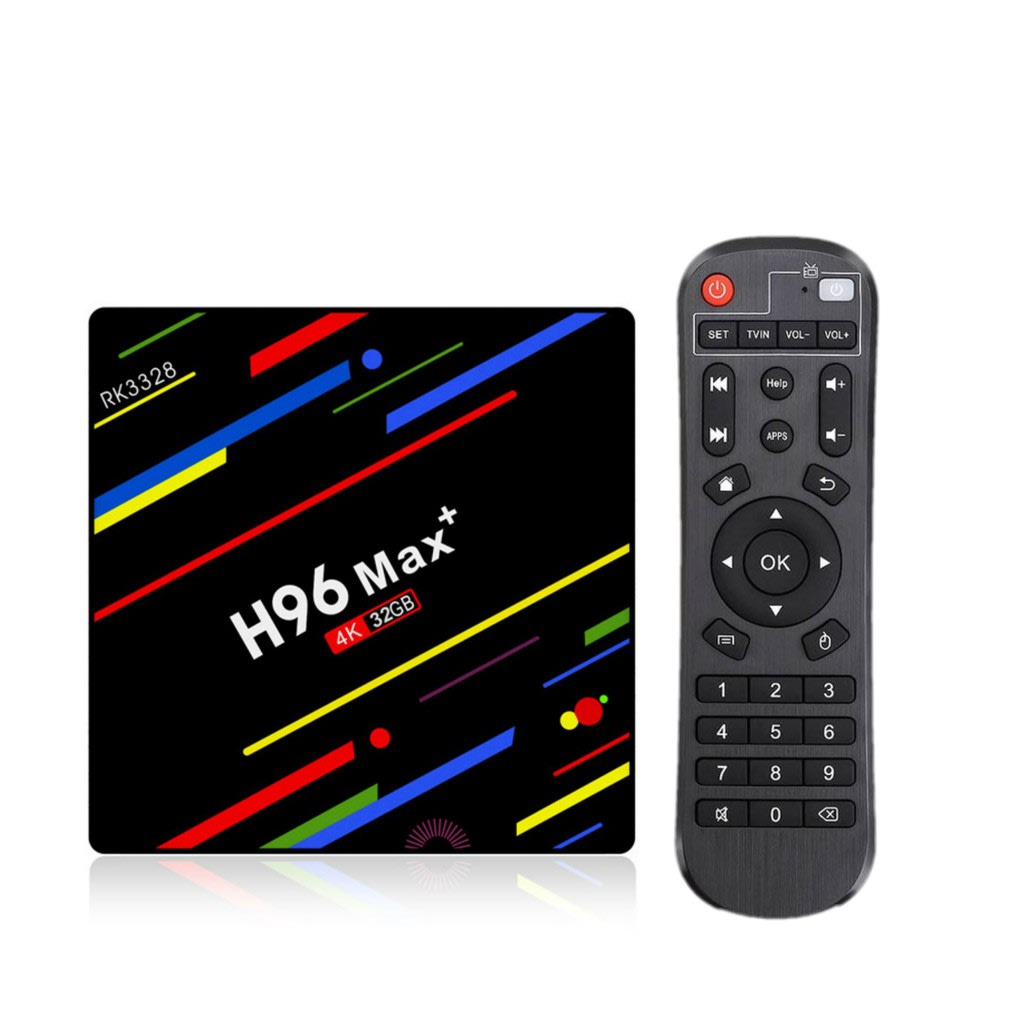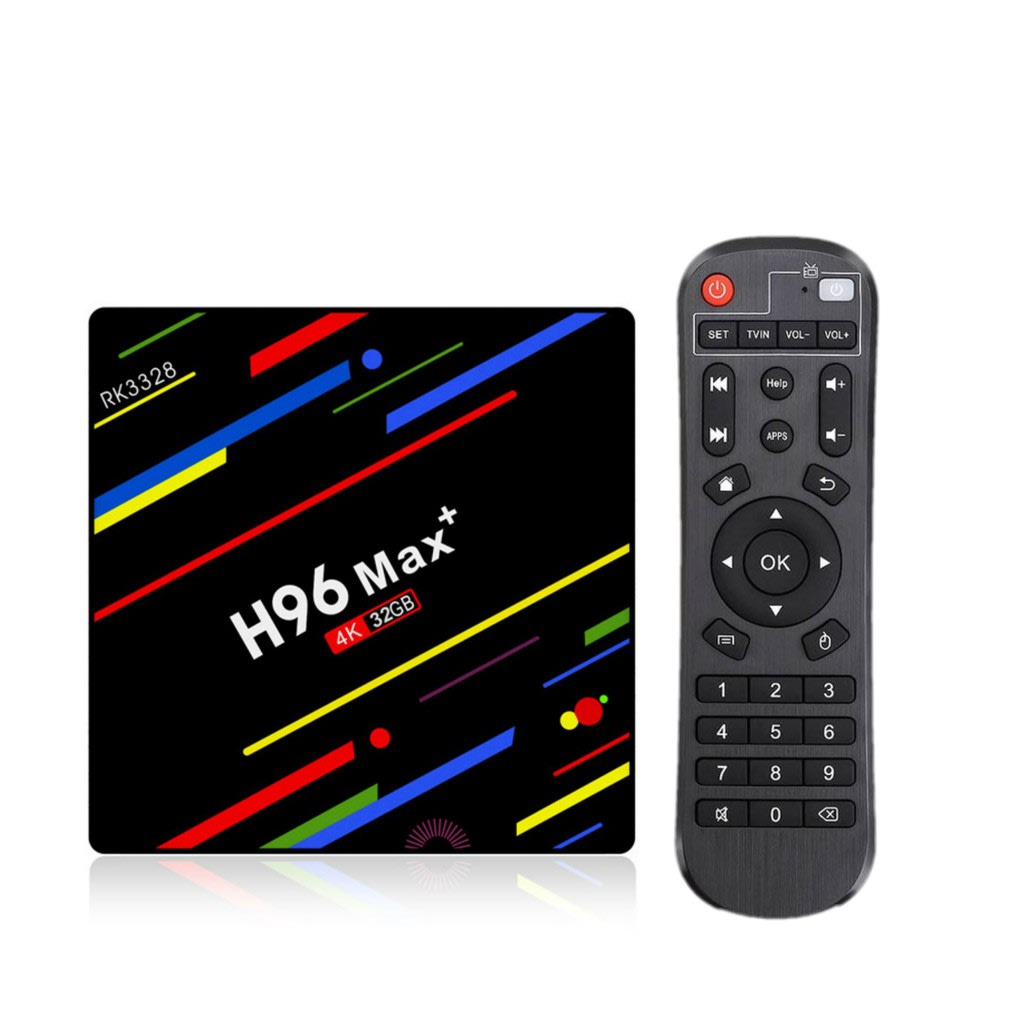 add_circle
Satisfactory video performance
add_circle
Good amount of storage in entry model
add_circle
Quad-core processor for a budget model
Processor: Quad-Core RK3328, Cortex-A53
GPU: Penta-Core Mali-450
Memory: 2/4GB RAM
Storage: 32/64GB
Operating System: Android 8.1 and up
Ports: Ethernet, HDMI 2.0, x1 USB-A 3.0, x1 USB-A 2.0
Here's a budget-friendly Android TV box that packs most of the goodies under a single portable device. Running on an updated Android version, it boasts a quad-core Cortex-A53 processor with 2GB RAM and 32GB storage for the entry model. All of those are satisfactory enough to offer a good-enough experience especially for those who are new to Android TV boxes, or just want an affordable one.
Connectivity-wise, the TV box actually has 2 options:- (Ethernet) or wireless (WiFi), where the latter can support up to 5G connectivity. As there's no option for Bluetooth, you can up the ante by using up one of the USB ports for a permanent Bluetooth adapter and have an easier data transfer experience.
What's also nice is that at such a price tag, the TV box support 4K media playback with the HDMI 2.0 port. Video performance is also generally stable, supporting HEVC with 10bit colour for visuals. While gaming is still possible, they won't be able to play demanding games like PUBG or 3D games.
Another highlight it the bundled remote control which has multiple functions like volume adjustment and most excitingly, a microphone button to activate the voice command and let you search for content by talking instead of typing.
---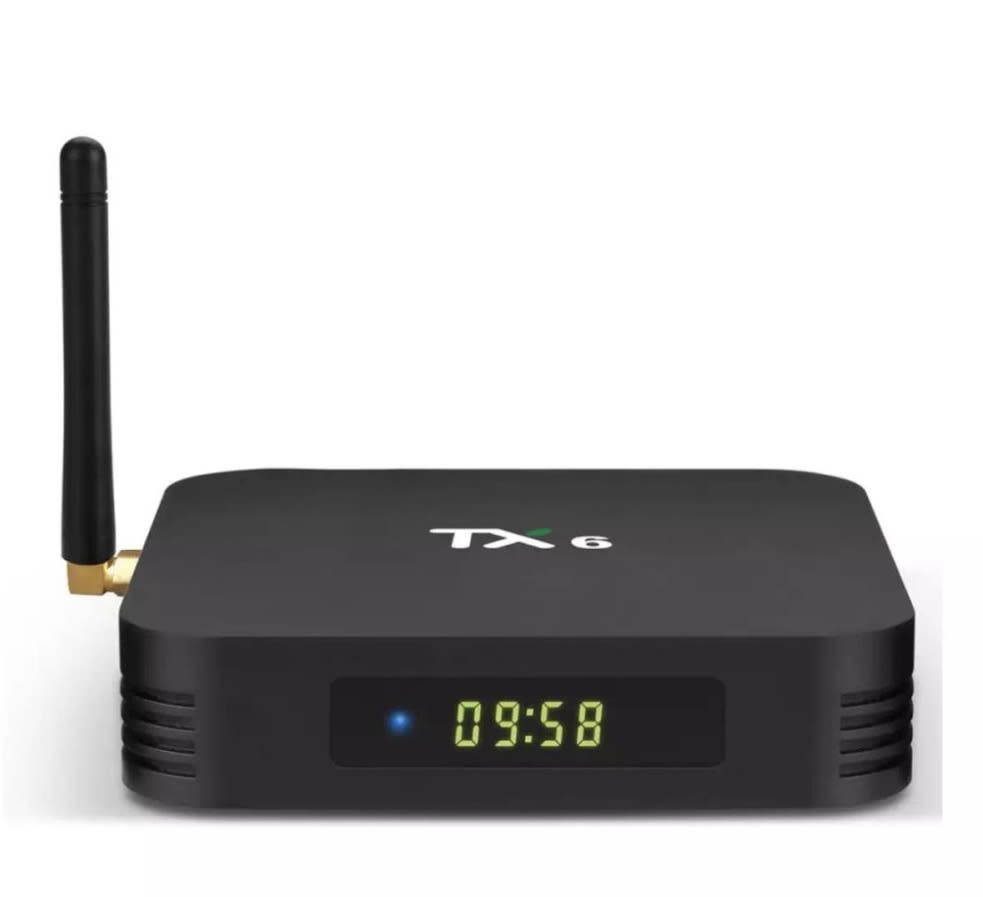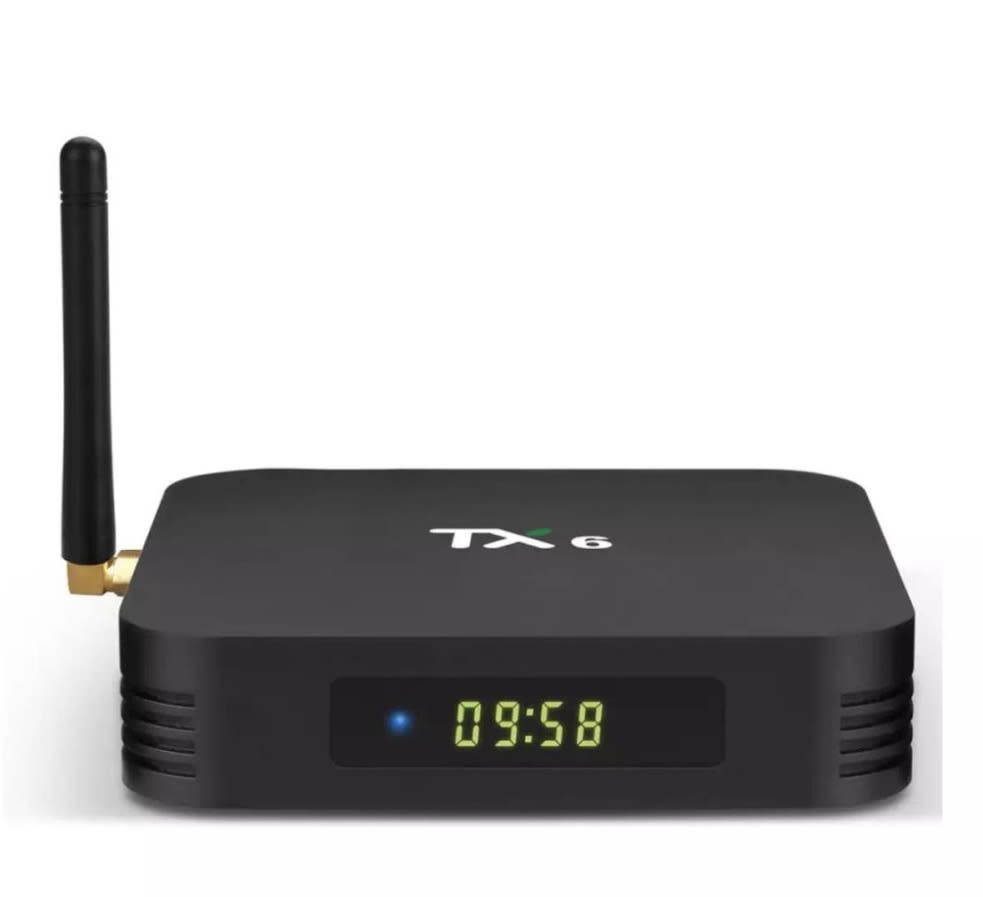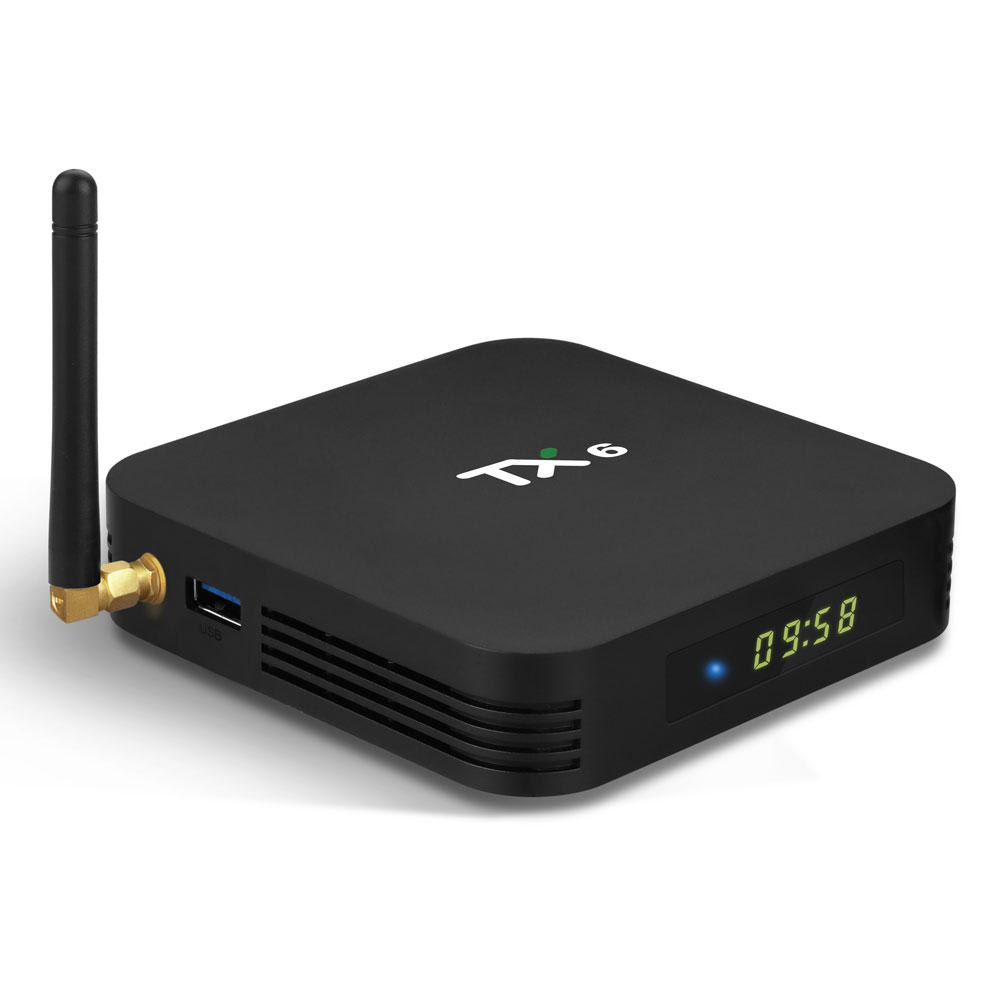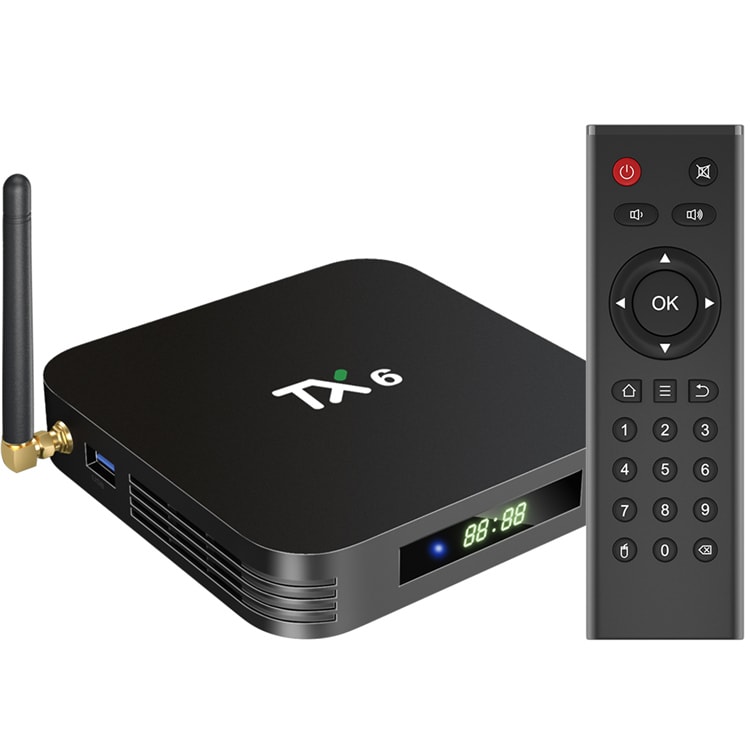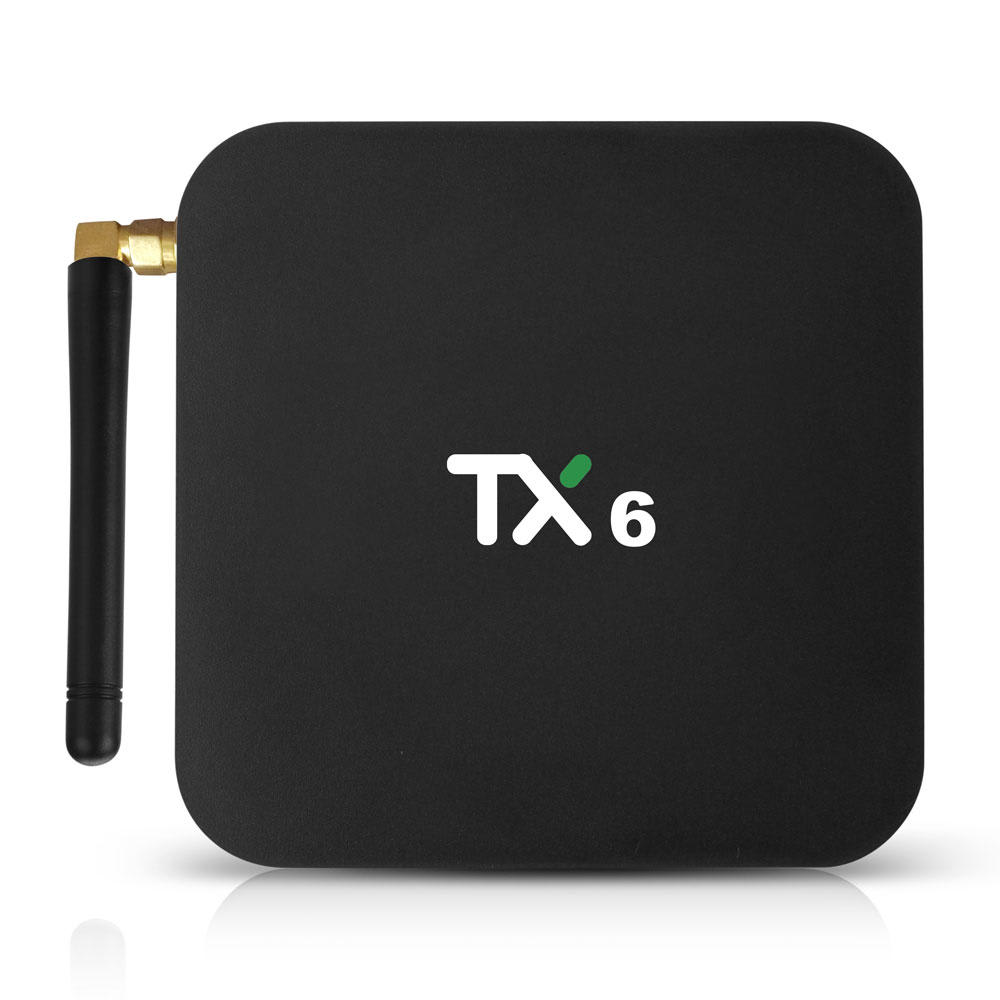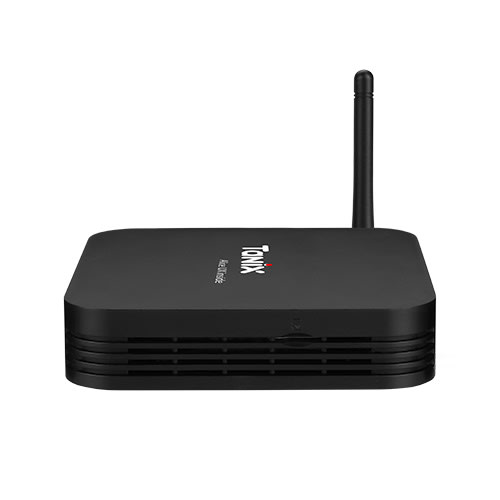 add_circle
Good choice of technology bits
add_circle
6K UHD support
add_circle
Stable internet connection
remove_circle
Best to start with mid-range model
Processor: Allwinner H6, up to 1.5 GHz, Quad-core ARM Cortex-A53
GPU: Mali-T720
Memory: 4GB RAM
Storage: 32GB, expandable up to 128GB with MicroSD
Operating System: Android 9.0
Ports: Ethernet, HDMI 2.0, x1 USB-A 3.0, x1 USB-A 2.0
Tanix TX6 may seem ordinary, but what makes this TV box a good buy is the fact that it has new and updated technology built into it. For an Android TV box under the SGD100 price range, the Tanix TX6 has plenty of highlights to look out for. This includes a performance-driven Android 9.0 OS and a quad-core Cortex-A53 processor with a satisfactory 2GB of RAM and 16GB of internal storage for overall, smooth performance.
With Ethernet support and USB 3.0 ports, one can enjoy the overall reliability of speedy data transfer and connection as well as lower latency. Not to mention, but it also has a stable connection due to the fact that the TV box has both internal and external antennas. Finally, it comes bundled with an IR remote control for the likes of easy menu navigation and adjusting volumes.
The real highlight is how the TV box performs. On its video performance, the TV box can support HDR10, 4K Ultra HD content. Not only that, but the dual-band wi-fi combo of 2.4GHz + 5.8GHz helps with delivering good internet stability. These 2 features truly help with bumping up the value of an Android TV box that you can get for SGD100.
---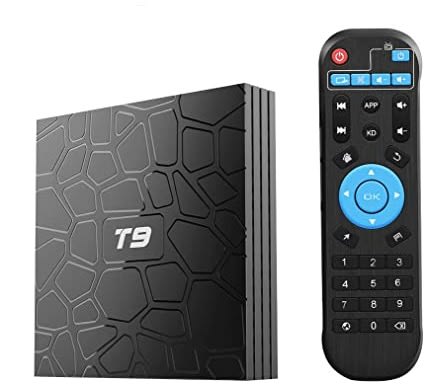 T9 Android TV Box (5G)
SGD 65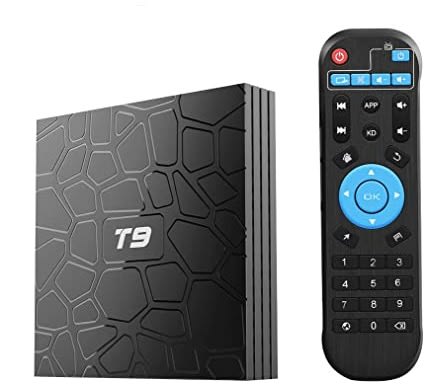 add_circle
Basic but steady performance
add_circle
Satisfactory choice of RAM and storage
add_circle
5G model available
Processor: RK3328, quad-core 64-bit, Cortex A53
GPU: Mali-450 MP2
Memory: 4GB RAM
Storage: 32GB, expandable with MicroSD
Operating System: Android 9.0
Ports: Ethernet, HDMI 2.0, x1 USB-A 3.0, x1 USB-A 2.0, MicroSD
Also commonly known as Sunvell T9, this affordably-priced T9 TV box runs on a stable Android 9.0 OS with a speedy quad-core Rockchip RK3328 processor and Mali-450MP2 GPU. As a result, you can catch both high-quality 2K and 4K HD videos on this TV box.
In the T9, you'll find the adequate size of RAM and internal storage, which is plentiful for streaming movies on Netflix and watching videos on Youtube as well as play basic games with little hiccup. Due to the fact that the model only has a single-band Wi-Fi, it's best to use wired ethernet for a much stable internet performance.
Do note that the T9 actually comes in 2 versions; 2.4G and 5G version. We highly recommend 5G version for those who have yet to pick up a T9 or any Android box and just wants a basic device with good specifications for stable streaming. This is because picking the 5G version would be a much better choice in meeting today's standard of quality, staying relevant for much longer.
---
MiniX Neo U9H TV Box
SGD 99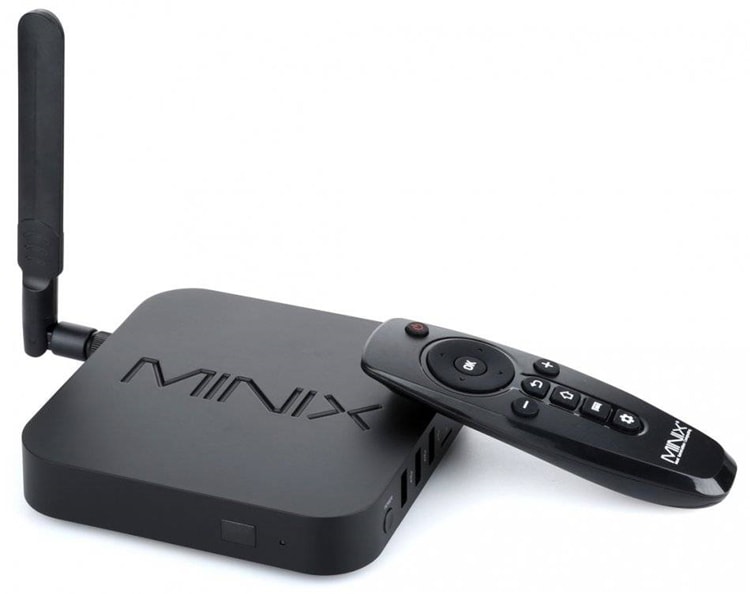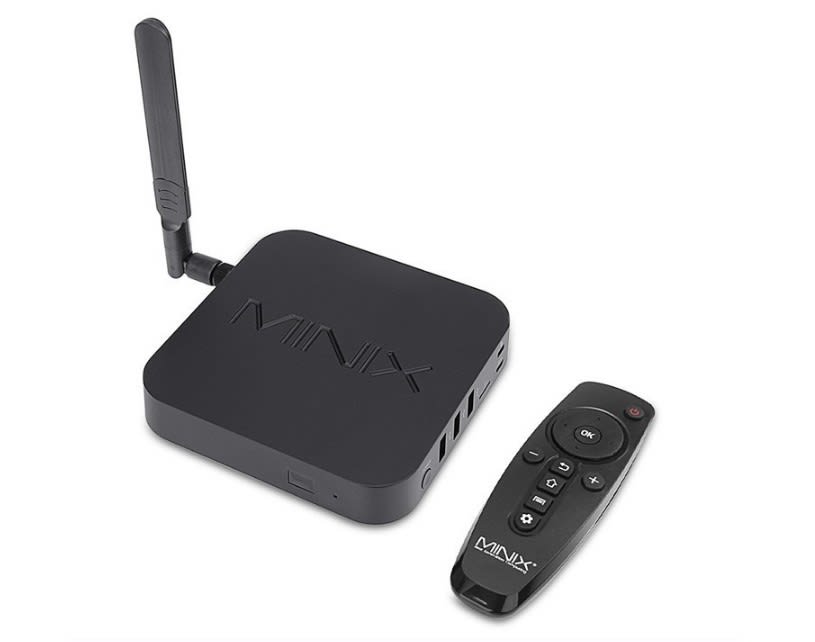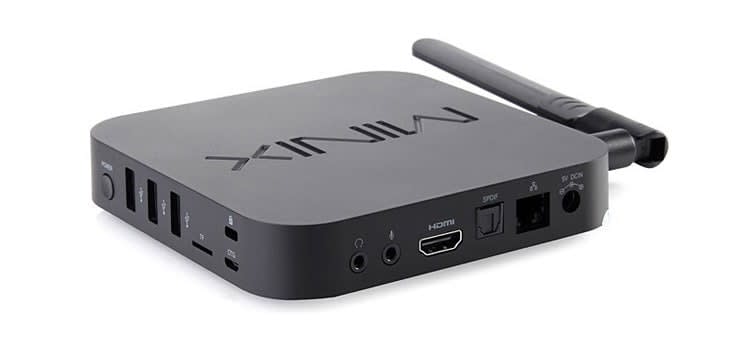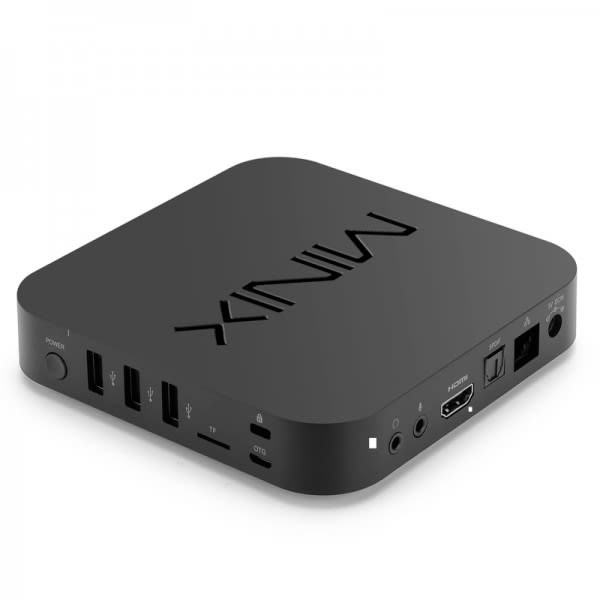 add_circle
Stable internet connectivity
remove_circle
Slightly outdated Android
Processor: AmLogic S912
GPU: Mali-820MP3
Memory: 2GB RAM
Storage: 16GB
Operating System: Upgradeable to Android 7.0
Ports: HDMI 2.0, x3 USB 2.0, 3.5mm stereo jack, MicroSD card reader
For those who fancy having a fast TV box can look to owning the Minix Neo U9H. Powered by a powerful octa-core processor and GPU, it can support up to 4K Ultra HD at 60fps. The processing combo also lets you enjoy better responsiveness in terms of launching and navigating apps. On top of that, the HDR is also something to shout about; colours were well-contrasted to offer more natural viewing experiences.
You can expect minimum buffering and loading times regardless of watching your favourite movie or playing games thanks to its MIMO dual-band WiFi connectivity and Gigabit Ethernet. Other supporting factors that make this TV box a good choice is the built-in 16GB eMMC internal storage. But in case you need more space, there's a microSD card reader as well.
Although the OS is not as updated as many other contenders, the fast processor proves that it can deliver a good performance just as well on one main use of the TV box: streaming shows online.
---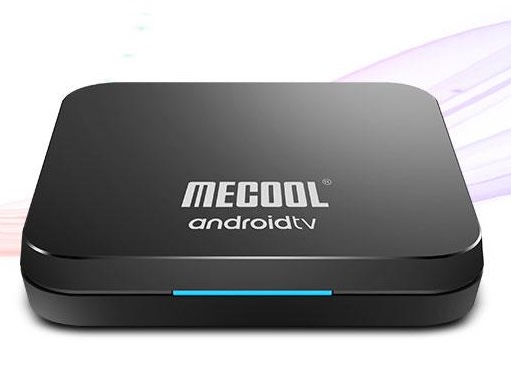 Mecool KM9 Pro
SGD 120.98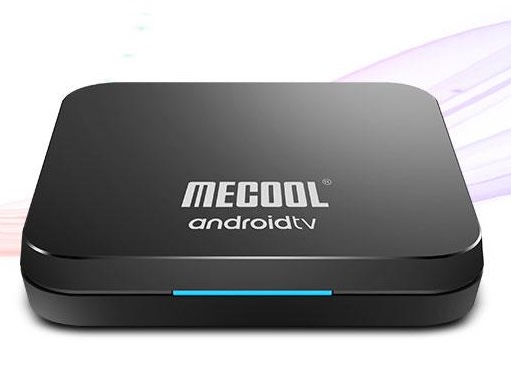 add_circle
Stable performance
add_circle
Good stability in connection
add_circle
Runs on updated Android OS
Processor: Amlogic S905X2, quad-core, Cortex-A53
GPU: Mali-G31 MP2
Memory: 4GB RAM
Storage: 32GB
Operating System: Android 9.0
Ports: HDTV, x1 USB-A 2.0, x1 USB-A 3.0
It actually doesn't take much to use emulators. But if you'd like to play games via emulators instead of a full-fledged console for budget reasons, this Android TV box is your best bet.
The Mecool KM9 Pro features a performance-driven Amlogic S905X2 processor with Mali-G31 MP2 GPU and runs on the Android 9.0 OS. It also comes equipped with adequate RAM and storage, offering you enough stability and space regardless of storing your media files or streaming your favourite videos.
With its processor and graphics card, you can even emulate the Mecool KM9 Pro into older gaming consoles like PS1, Nintendo N64 and Sega Genesis.
As for the rest of the features, it has a dual-band WiFi and 100M LAN interface that allows you to enjoy stable connectivity and seamless web-browsing experience. The TV box also has a USB 3.0 port for speedy data transfer between the Mecool KM9 Pro and your external device.
---
Bonus: Honorable TV box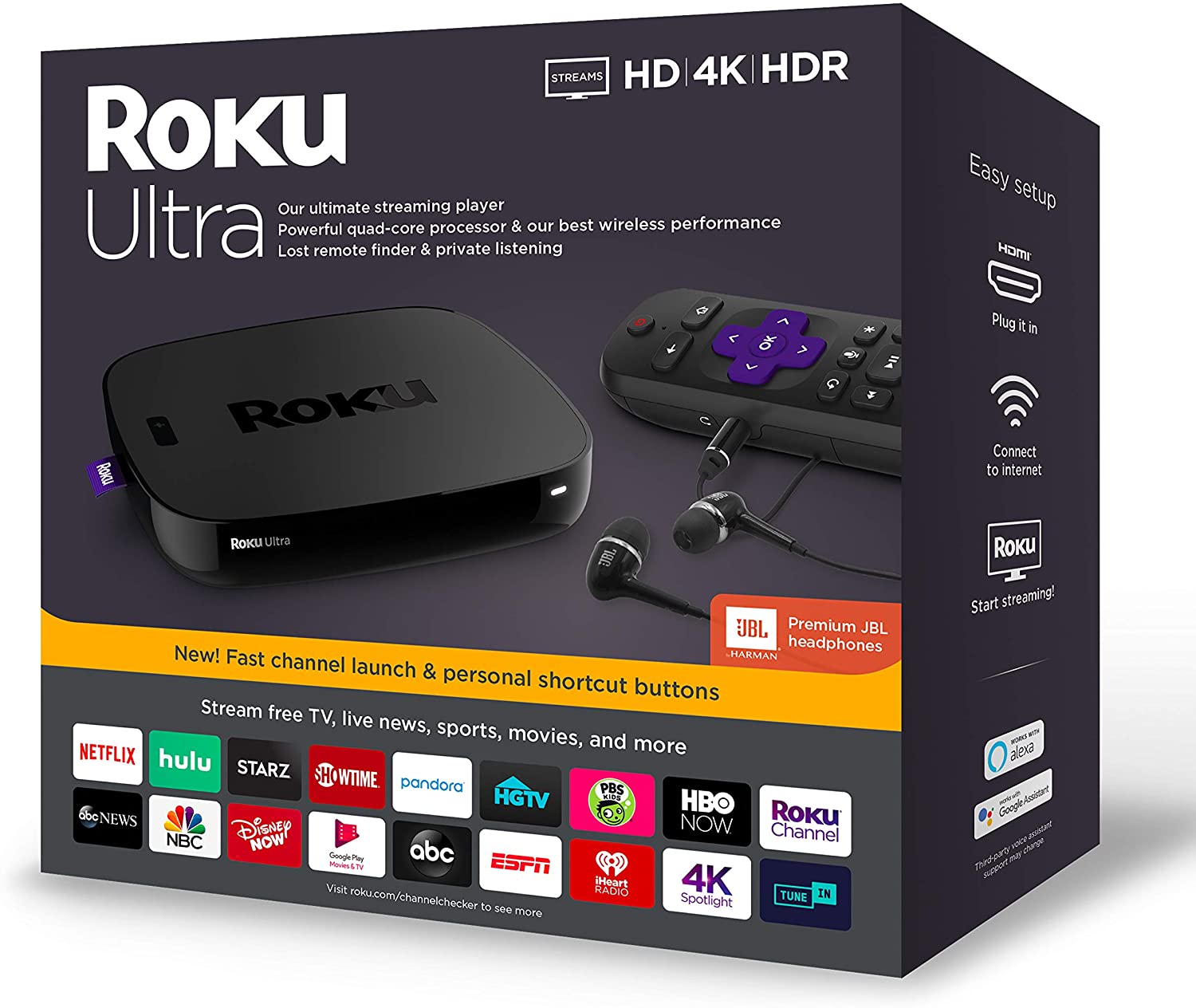 Roku Ultra (2019)
SGD 209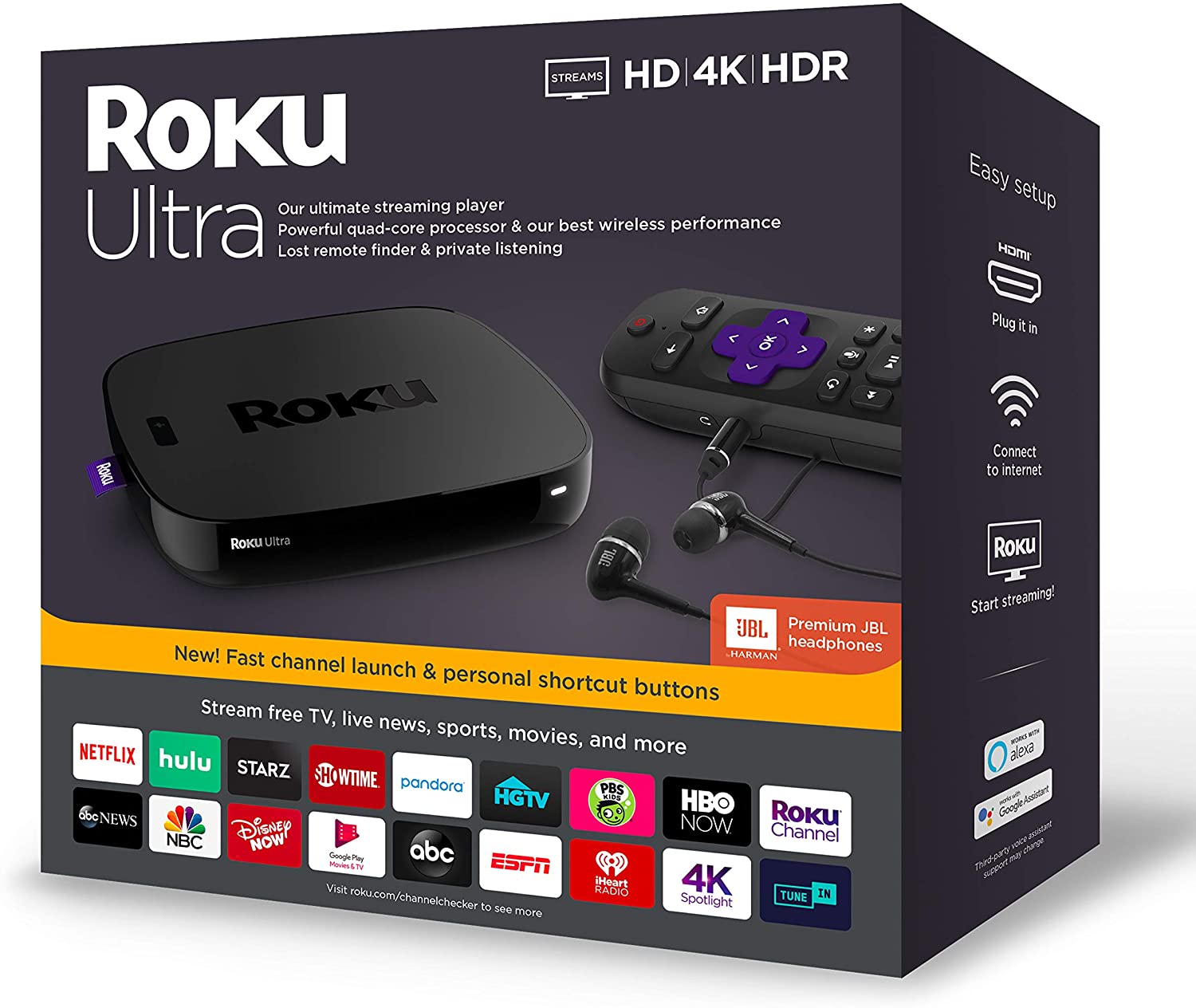 add_circle
Automatic software update
add_circle
Seamless and easy-to-use UI
add_circle
Can access other streaming services
add_circle
Cool remote control with headphone jack
Processor: Quad-core
Ports: Ethernet, HDMI 2.0, USB, MicroSD, 3.5mm Headphone Jack (remote control)
Compatible with iOS and Android devices
Did you know that watching Netflix in 4K resolution is not possible on all TV boxes? Netflix actually only recognizes "official" streaming devices to play Netflix HD content, such as:
Google Chromecast, Apple TV, Amazon Fire TV, Google Nexus TV, Nvidia Shield TV and finally, Roku.
As you've probably seen, Nvidia Shield TV is available for purchase in Singapore as well, but it's much more expensive. So therefore, we turn to the much affordable Roku Ultra TV box.
Now, Roku is not an Android TV box, but it's quite a cool streaming device.
For starters, Roky Ultra will definitely be able to stream your Netflix shows in 4K HD. Aside from that, they can deliver HDR playback with the HDR10 standard format. If you have a 4K TV, this is a much better pairing for you. While you don't need to be tried down to Google or Apple for an account, a Roku account is still needed. Now here comes the best part; Roku can access all streaming services including Apple TV, Amazon Prime and even Disney Plus.
In terms of overall performance, the Ultra 2019 sees an increase in speed compared to the 2019 version. For a more stable internet, it's best to use wired ethernet, of course. But if you rather not, the TV box still supports a dual-band Wi-Fi for satisfactory connection. Moreover, a cool remote control comes bundles with every Roku Ultra 2019, which has voice control functions and even a headphone jack that you can use with the JDL earphones that the Ultra also comes with.
---
---
How to Choose an Android TV Box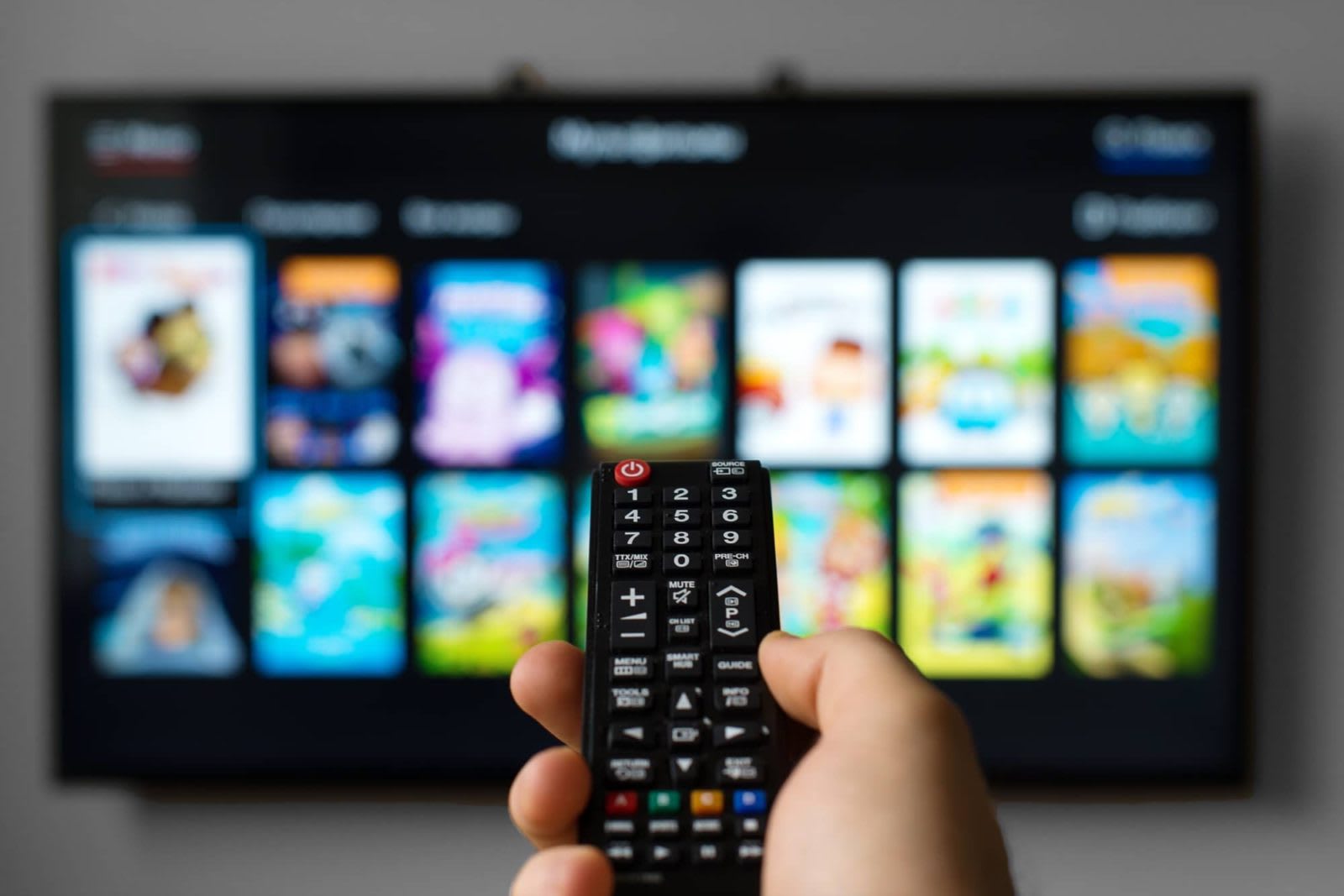 Viewing your apps, enjoying your favourite films, and playing mobile games on the big screen are now possible because of Android TV boxes. However, with so many products available with their astonishing features, it can be quite hard to choose which one works best for you. To ease that up, read this quick guide below.
Storage Option
Each TV box has its own storage. Some can accommodate a couple of movies while some - not so much. If you're in a location where the internet is quite unreliable, having more storage might be more beneficial as you can store movies and install apps without a problem. But if it's not that much of an issue, 2GB of internal storage should be more than just to install essential apps that you'll need.
Ports Available
Other than storage, you should make sure that your Android box has ports that are compatible with your TV. Some provide a lot of ports so you can connect to multiple outputs at the same time. If you think that's the case for you, make sure you buy a TV box with more than one USB and HDMI port just to be safe.
Bluetooth Support and Network Connectivity
Lastly, consider if you want to connect your TV box to your mobile device and other gadgets. If that's the case, you should opt for an Android TV box that has Bluetooth connectivity. Also, Wi-Fi is pretty much available on most boxes for it to connect to the internet. However, each product has different speed limits. Although you do have the option to use its Gigabit Ethernet cable, it can be annoying for some people to set up.
---
Conclusion
Android TV boxes are one of the most helpful tools today when it comes to family entertainment. They might be costly at first, but they provide fun for everyone through the big screen.
Disclaimer: The pricing shown is just a good indication of how much these products are worth. The prices could change based on the e-commerce promotions that are going on. If some of the products are not available, do email us at [email protected] Thank you