There's a huge chance you've heard about slow juicers. People are super hyped about juicers as it provides a healthier yield compared to a blender's, which is true. It does that by tremendously reducing heat buildup and oxygenation. With those two gone, essential nutrients from both fruit and vegetables are kept at about 90%.
Juicing is a healthy way to enjoy your food. And it's even practical for those who don't have enough time to munch an apple every day. For those who want to keep the family in good shape, here are our top picks for slow juicers you can buy in Singapore.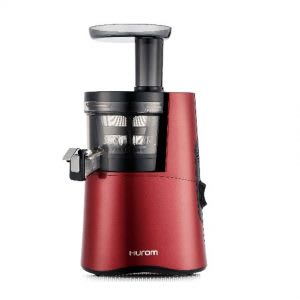 Hurom HU-9026WN
SGD 354.82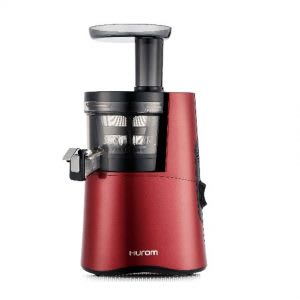 The first slow juicer on our list is a must-have for parents who're taking care of a baby. First and foremost, all of the parts touching the food are 100% BPA-free plastics. It assures you that not a single speck of harmful chemical will touch your baby's juice.
Another thing that makes it ideal for those who're taking care of a baby is its low-noise feature. It's has a relatively quiet motor, so you can juice all you want without disturbing your child. The Hurom HU-9026WN can provide you a decent yield on almost all types of fruits and vegetables.
Although it can't take down nuts and the likes, it can give you what a juicer should provide. If you want to make a healthy and organic baby food, the HU-9026WN is worth getting.
---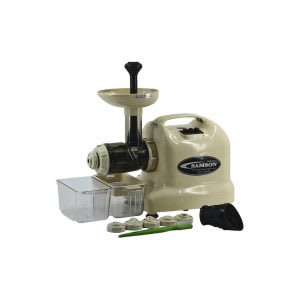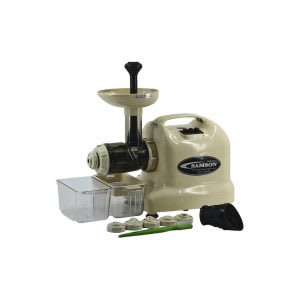 Without question, carrot juice is healthy, delicious, and a favorite among many. That's why you'll always hear this typical question when inquiring about a juicer, "Can it juice carrots?" Yes, absolutely for the Samson GB9003.
We recommend this juicer for juicing carrots due to its sheer durability and power. It can even crunch nuts to butter with ease. Unlike most juicers that can't completely extract harder produce, which is quite a waste, this one can.
If you plan on having carrots all the time to avoid (or fight) certain diseases, the GB9003 is for you. Although it's not cheap, it is worth the money as you get almost 100% of what you juice.
---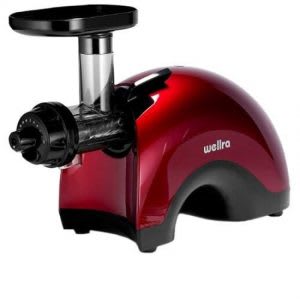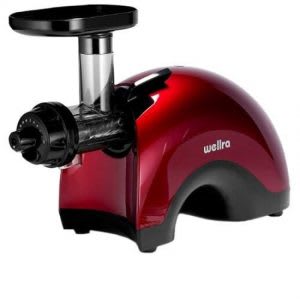 People in the streets of Singapore are either tourists or busy bees. Offering them some tasty refreshments packed with vitamins and minerals while on the go is actually a smart way to make money.
It doesn't take a lot of brain power to juice a few fruits with a couple of greens, so it's not a stressful business. The TGJ 50S from Wellra is pricey. However, it is an excellent investment. This premium slow juicer is incredibly durable and luxurious – making it appealing to customers.
But what makes it an outstanding tool for business is its versatility; it has three industrial-grade screens. The first one, which is the fine screen, is used to make clear, easy-to-drink juices. While the second one is the coarse screen, it makes smoothies – similar but healthier results of a blender's. And lastly, the plain screen makes butter – whether from hard nuts, frozen fruits, or veggies.
---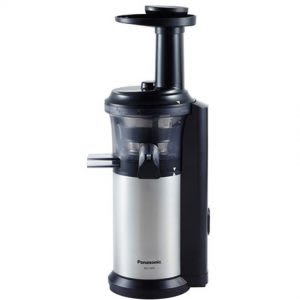 Panasonic MJ-L500
SGD 465.00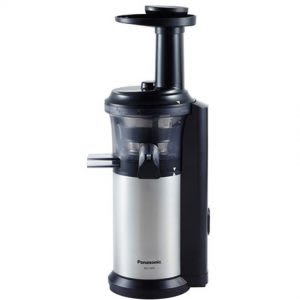 Most of us, especially kids, love confectioneries. However, it's often unhealthy. But let's change that by making home-made frozen fruit desserts, which is almost indistinguishable to ice creams. And that's possible with the Panasonic MJ-L500.
This slow juicer is just like the others on the list. But what makes it particularly superior in creating soft, buttery fruit mush is due to its unique attachment. The extra accessory is designed to take down hard, frozen fruits or vegetables. It also has a very slow rotation speed (65 RPM), making sure there's not much friction going on to avoid melting its yield.
Overall, it's a high-quality product that's great for the family to enjoy some cold treats without the excessive, artificial sugars. If you're health conscious but have a sweet tooth, the MJ-L500 is worth the money.
---
Tefal Infiny Press
SGD 208
At a glance, you'll instantly know that the Tefal Infiny Press is the norm for a slow juicer. It can juice carrots, apples, wheat grass, spinach, and other fruits and vegetables. It's pretty decent and can do its job without any problem.
In a nutshell, it's a staple juicer appliance for the household. There's nothing extraordinary about it but, hey, you get your juice. It's reasonably easy to clean, sturdy, and aesthetic.
It's ideal for minimalistic individuals who're satisfied with a regular slow juicer. This one is also the cheapest on this list but high-quality. If you're new to juicing your food, and you'd like to start slow but still get the most out of your money, the Infiny Press is for you.
---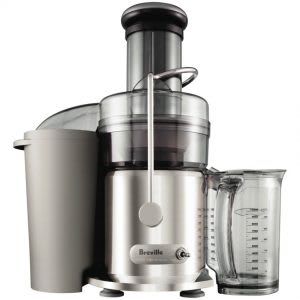 Breville BJE410
SGD 347.98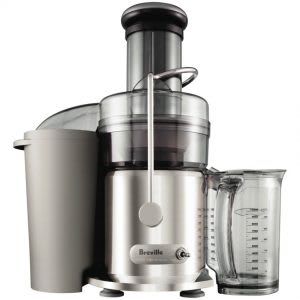 The last one on our list is intended for busy people – those who are always in a hurry kind of individuals. It can juice most fruits and vegetables like the others on this list. But what makes it unique is its easy-to-clean design.
Not only can you detach all the parts and throw them in the dishwasher, but you can also clean them manually without any problem. See, all the parts are round and smooth, so you won't have any pulps sticking on the corners.
The Breville BJE410 won't be giving you any headaches or stress after you're done using it. It's a lifesaver for fitness enthusiasts who have a day job but still want to exercise and drink some healthy goodness.
---
Disclaimer: The pricing shown is just a good indication of how much these products are worth. The prices could change based on the e-commerce promotions that are going on. If some of the products are not available, do email us at [email protected] Thank you!
Like writing about great products? We're hiring! Learn how you can write for us!