It is undeniable that prepping and cooking meals will take up time. Good news! You can now prep much faster with a food chopper. By having this wonderful kitchen appliance at home, chop up your ingredients at the speed of lightning!
There are plenty of food choppers available in the market which comes with different size, price-tag, functions and quality. To save your precious time on decision-making, here are our top recommendations to consider.
What can you do with a food chopper?
Aside from the ingredients going into your meal, preparing it is also a large part of what makes food cook so deliciously. Example, if you chop your ingredients the wrong way, the desired consistency for, let's say, your soup or sauce will be compromised. Moreover, it affects the texture of your food too when you consume it. Nobody likes a very chunky salsa or hummus now, do they?
By getting a food chopper,  you save the time of needing to prep ingredients greatly. And, they are incredibly versatile! Here's what they can do:
Chop vegetables such as onions, garlic and carrots.

Dice/chop up herbs

Chop up nuts

Grind and make crumbs from bread or cracker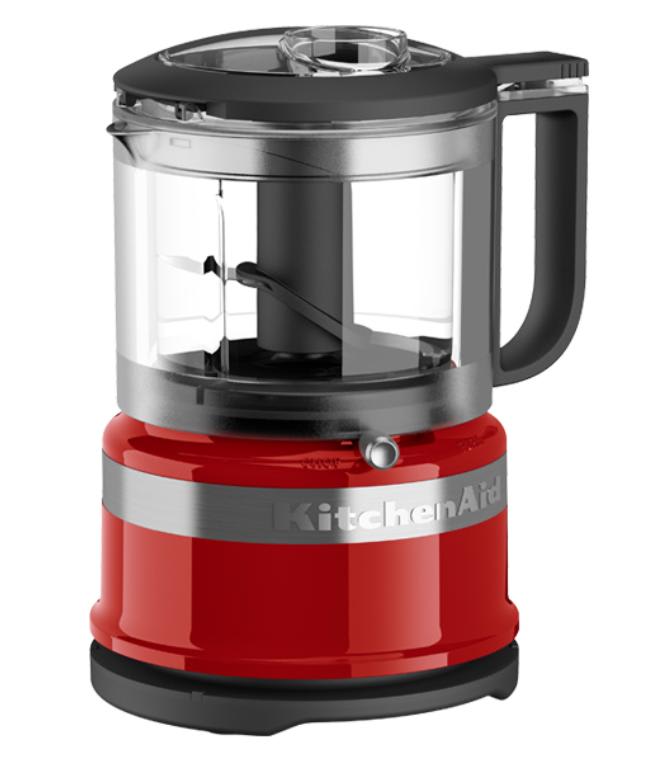 Check Kitchenaid Mini Food Processor price below:
Do not underestimate this mini food processor as it doesn't comprise on its performance. This 3.5 cup (0.83L) food chopper cum processor is an ideal tool if you are making small recipes or need to do some chopping fast. 
The lightweight food processor comes with two speeds and pulse operation, so use it to chop, mix and puree however you want. With such a small, compact design, you can easily store it away when you are not using it.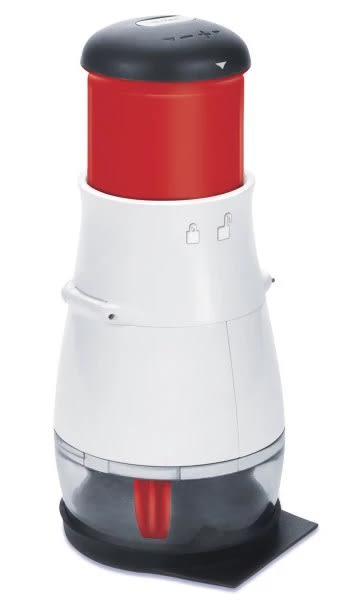 Check Zyliss Zick-Zick 2 Food Chopper price below:
This food chopper is simple and easy to operate, made with just a stainless steel blade that rotates. All you need to do is to press the chopper top several times and you will find nicely chopped onions or nuts inside the one cup container. 
For added convenience, this food chopper provides an integrated food scraper on the blade cover. Hence, there won't be any difficulty transferring chopped food.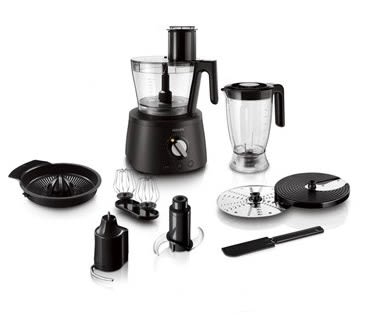 Check Philips Avance Collection Food Processor - HR7776/91 price below:
add_circle
PowerChop technology for superior chopping performance
add_circle
Innovative metal kneading hook for dough
add_circle
Double metal balloon beater
add_circle
Dishwasher safe
add_circle
XXL Discs for faster execution
remove_circle
Leaking while blending is a common issue
When it comes to whipping, kneading, shredding, blending and chopping your ingredients, you can trust this food processor to do a good job. Being multi-functional, it comes with a variety of accessories such as adjustable slicing disc, citrus press, double balloon beater, and others. 
Featuring PowerChop technology, you can ensure that making purees and mixing of cake batters are done smoothly and perfectly.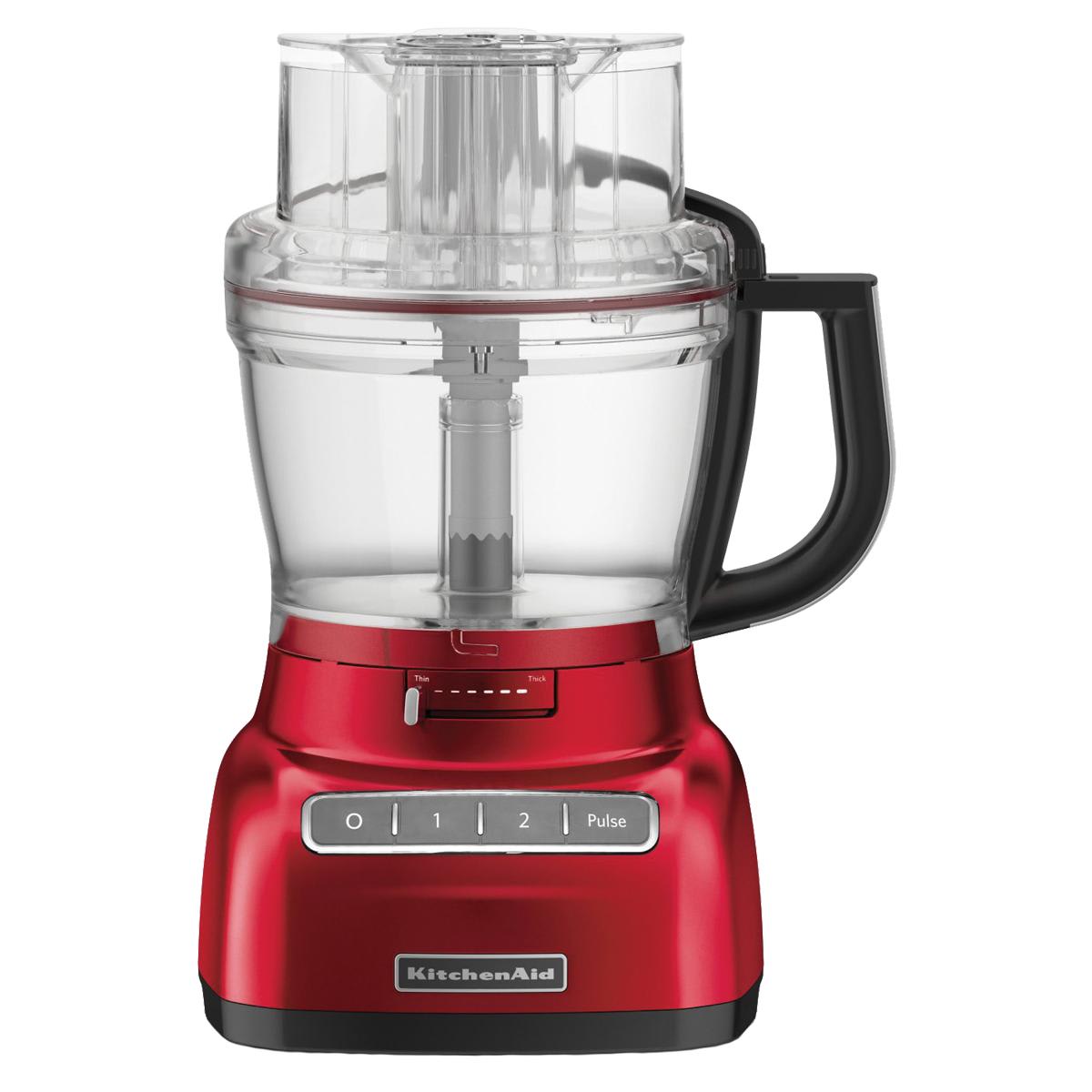 Check KitchenAid 14 Cup Food Processor 5KFP1444G price below:
KitchenAid is well-known for its good track record and reputation in producing reliable kitchen appliances. Just like this food processor which features an ExactSlice System, you have the flexibility to adjust the thickness to your preference with this food processor. 
It also comes with three selections of speed options such as high, low and pulse. Moreover, you get to choose how precise you want your vegetable sizes to be with the various dicing attachments.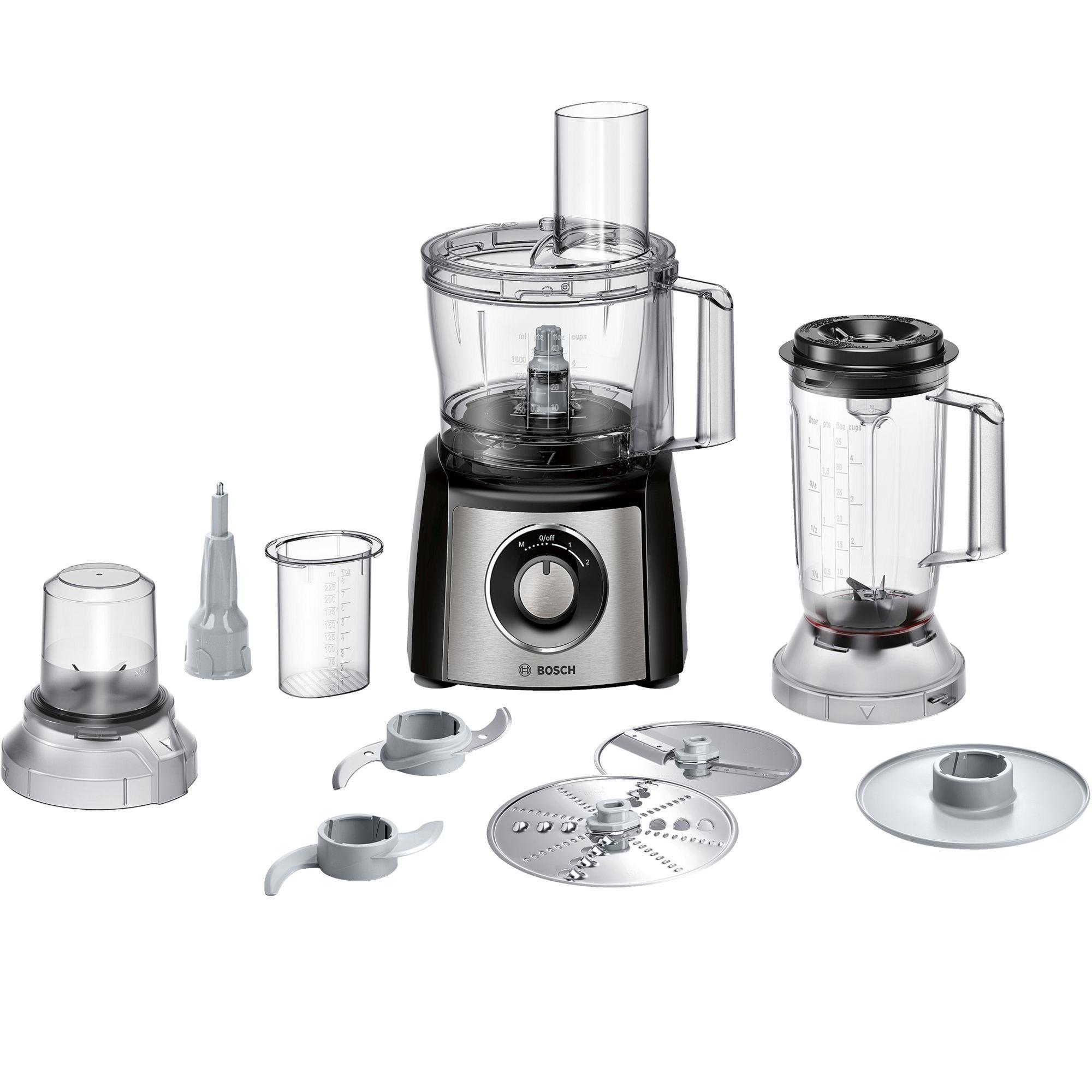 Check Bosch MCM3501MGB Compact Food Processor price below:
add_circle
Large capacity
add_circle
Very little wastage when using grating and slicing attachments
add_circle
Easy to assemble
add_circle
Motor and controls are easy to clean
add_circle
Dishwasher safe
remove_circle
History of issue with motor
remove_circle
Less durable due to plastic
remove_circle
Lid of the Blender is quite difficult to operate
remove_circle
Difficult to store according to the 'smart storage' feature
remove_circle
Whisk doesn't aerate cream very well
This is an option we would strongly recommend to those who are looking for a multi-functional tool that does both chopping and processing. It is equipped with universal cutter blades, blending blades, two cutting disc, multi-level knife, beating disc, grinding jug and kneading hook. 
With these seven accessories, it guarantees to perform styles and functions of up to 50 types, even blitzing ice! Aside from that, its vertical design of the food processor promotes space-saving in your kitchen.
Check Panasonic MK-5076M Food Processor price below:
You don't have to splurge like a duke to get the best food chopper. When it comes to functionality, this food processor is capable of performing at its best in any food prep task. 
The food processor features a 5-in-1 functionality and provides all the essential accessories to get the job done. Plus, a powerful motor is built-in to handle different kinds of food processing. It is a must have food processor for every household as its worth every penny!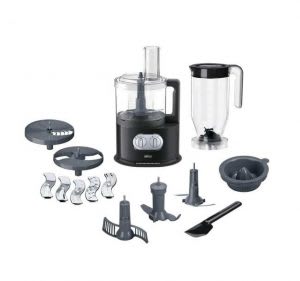 Check Braun FP5150 Food Processor price below:
Your food preparation task will never be the same again with this Braun food processor. Thanks to the Intelligent pre-set program, this food processor is able to select the suitable speed and timing for each ingredient. 
Plus, you are allowed to select your preferred speed from the featured 11 speeds with the Dual Control system. Moreover, due to its compact design, the food processor will not take up a lot of your kitchen space.