We know a lot of you can testify that it's never fun to wash dirty clothes. It's exhausting when you do it yourself, and it's expensive and quite a hassle if you have to bring them to a laundry shop. Why not fix this problem once and for all by buying a washing machine. Not only will it save you a lot of time and energy, but it also does the job without any effort.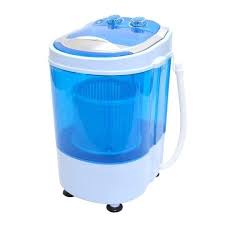 YOKO Washing Machine
SGD 79.90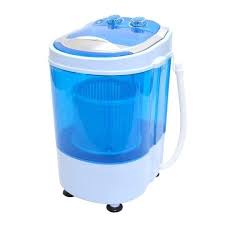 First on our list is the cheapest and smallest one available, the YOKO Washing Machine. For starters, it's not that powerful and can only take 4.5Kg of clothing. But when it comes to portability, you can transfer it with ease.
This mini washing machine is perfect for students or anyone living alone on a tight budget. Plus, it doesn't consume a lot of space or energy and may even be stored in the bathroom.
Although you can't clean a lot of clothes in one run, it's still reliable enough to help you wash clothes every other day. For just SGD 75.90, you can take on a pair of jeans, a couple of clothes, and a piece of bedsheet at max load.
---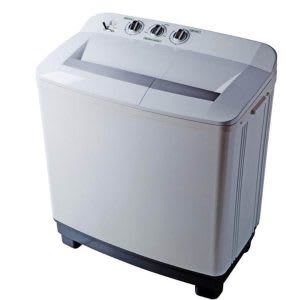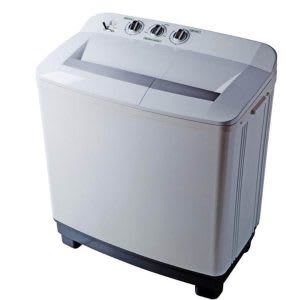 Now, if you want a standard washing machine that's ideal for the average family and can take on a huge load, then the Tecno TWS 1008P is for you. First and foremost, this washing machine is as typical as it gets. It's a twin tub with a 10Kg capacity. It's semi-automatic with a 15-minute timer.
Its body is completely plastic, so you won't be expecting rust anytime soon. Furthermore, it has an auto stop feature when its spin cover is opened, which keeps things safe. Its dryer is also reliable and efficient.
Overall, it's a washing machine for the masses. Plus, it's reasonably priced at around SGD 270.00. One thing you need to prepare for though when buying this machine is its size. It'll take a lot of space, so find a place where you can fit it properly.
---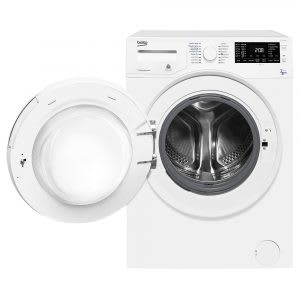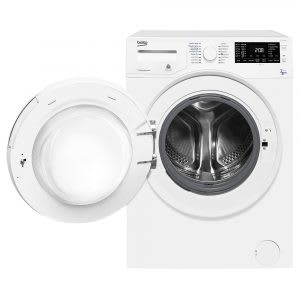 Some of you might be considering buying a washing machine because a baby is coming, and if that's the case, then the Beko WDC7523002W is what you need. In a nutshell, we recommend this for baby clothes because it has a special program that takes extra care when cleaning them. It's super gentle to maintain your baby's clothing in mint condition while powerful enough to remove dirt.
Aside from that, it has a lot of powerful features that you will enjoy. It can wash clothes swiftly in only 28 minutes (7kg maximum) and can dry your clothes as if it was sun-dried depending on the dryer's setting (30, 90, or 150-minute drying cycles).
Although it can take on 7Kg, we recommend only loading 5Kg to prolong its life and avoid ripped clothes. Yes, it's robust and has a monstrous engine, but it just isn't spacious enough and may cause to rip some of your clothes when opting for a 7Kg load all the time.
---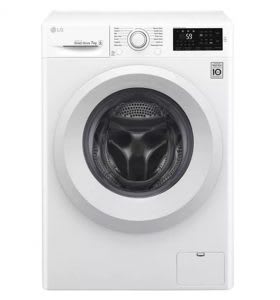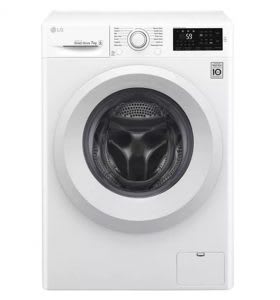 One reason why some people are quite afraid of buying a washing machine is because of the high electricity bill that comes along with it. If that's too much of a concern for you, then the washing machine that will relieve you of your worries is the LG FC1270N5W.
This washing machine is powered by an inverter direct drive engine. Not only is it known for saving electricity, but it also packs the right amount of power to get the work done. And to further decrease power consumption, it also has a smart sensor that will detect the weight of the clothes loaded and will just its power output based on the current weight.
Overall, with its high-tech engine, you'll save money, water, and electricity. It has 14 wash programs and a 7Kg capacity, making it ideal for most families of three or four. And it has a unique pause feature, which allows you to put in left-behind or follow-up clothes in the current batch with ease.
---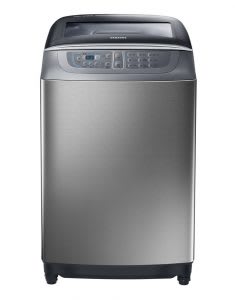 Samsung WA-90F5S9MTA
SGD 669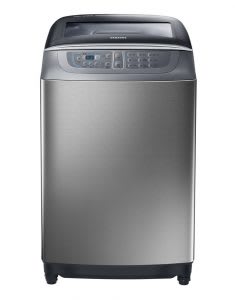 Next on our list is all about dirt-removing power, and when it comes to that, nothing can compare to the Samsung WA-90F5S9MTA. Let's start with the fact that it literally moves your clothes in all directions to get rid of stubborn dirt and stains due to its high-tech pulsator.
It wobbles, has a vertical and horizontal water movement, and has a diamond-surfaced drum to wash your clothes clean. Aside from its astonishing performance, it's also backed by a full 10-year warranty on its motor.
As far as top-loading washing machine goes, the Samsung WA-90F5S9MTA is a monster. Although its maximum capacity is just 9Kg, you're assured that even if you hit its maximum load, every shirt in there is going to be sparkling clean. And as a bonus, it's one of the most modern, fancy-looking washing machines in the market today.
---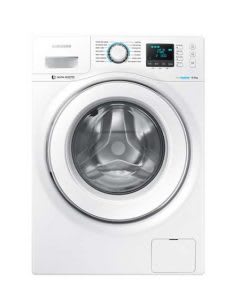 Samsung WW80H5400
SGD 770.00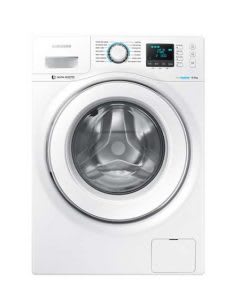 Now if you want a front-loading version of the previous washing machine, then the Samsung WW80H5400 is for you. For starters, it has the same powerful engine as the Samsung WA-90F5S9MTA that's also backed with a 10-year warranty. However, it has less load capacity at only 8Kg.
Although it's a bit weaker in terms of space, it still provides an excellent wash due to its tumble-clean performance. But what really makes it stand out from most washing machines on this list is its auto-diagnosis. It connects to your smartphone, and whenever something is off, it'll notify you instantly.
With that kind of feature, it's able to prolong its life longer than any washing machine as it has that self-repair like mechanism by letting you know ahead of time. Though it's more expensive at SGD 770.00, it's still worth it due to its longevity and performance.
---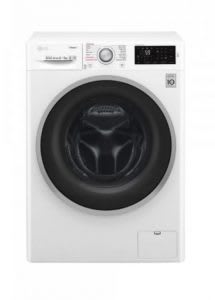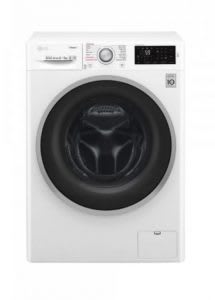 Next one on our list is the most expensive of the bunch, the LG FC1408R4W. But although it is pricey, it gets the job done without any issue. Plus, it has all the bells and whistles possible. With this washing machine, you can be sure that your purchase is 100% worth it.
The first thing you need to know about this washing machine is that it has a unique Spa Steam feature. After washing your clothes, you can give it a steam bath that's gentle on your clothes but rough on bacteria, viruses, and allergens. So not are you cleaning your clothes but disinfecting them as well. On top of that, it's super quiet (not exaggerating, but you can sleep right next to it).
Two other things that are no longer that surprising with this machine: pause option for follow-up clothing, and its own Smart Check feature – which is similar to the previous product's self-diagnostics. For almost SGD 900.00, laundry will no longer be a negative word for you. And by the way, we almost forgot to mention that it's fully automated and can dry your clothes right after washing it.
---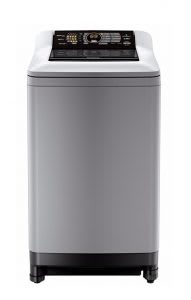 Panasonic NA-F100A1WRQ
SGD 499.00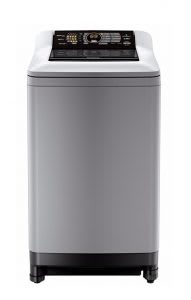 Last on our list is the Panasonic NA-F100A1WRQ. It's a fully automatic washing machine, and the only thing you need to do about it is putting your clothes in and out of it. This washing machine can handle 10Kg of clothing and has seven wash programs to speed up the process for you.
Although it has a huge capacity, it doesn't that much power. So if you put it on max load, you might need a few more rounds to get things clean. Nonetheless, it's perfect for a huge family or busy people who are living together in an apartment.
---
Disclaimer: The pricing shown is just a good indication of how much these products are worth. The prices could change based on the e-commerce promotions that are going on. If some of the products are not available, do email us at [email protected] Thank you!