Washing clothes is like a battle that you have to face weekly. Not only does it takes a lot of time, but it also requires a lot of strength. From separating the colored from the white ones up to the moment, you will finally hang it to dry. And talking about drying, there are times when the sun is not enough to dry our clothes or sometimes, our clothes takes a very long time to dry during the rainy season, leaving our clothes to have an unpleasant smell, wasting all the work that you put in them.
That is why a dryer is one of the best appliances when washing clothes, because it dries clothes faster, saving a lot of time compared to the usual drying under the sun. Here is a list of the best dryer.
---
12 Best Dryers in Singapore 2023 - Top Brands & Prices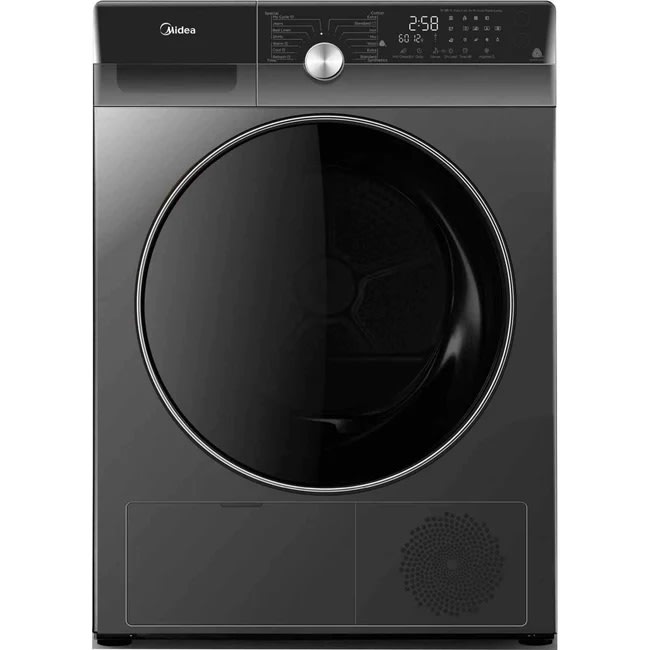 Check MIDEA MDK1088HP Heat Pump Dryer price below:
add_circle
Child-lock feature
remove_circle
There are cases where the dryer would stop functioning
Why It's Our Top Pick
"With its heat pump technology, MIDEA MDK1088HP will surely dry more efficiently and quickly than its competitors. It also dries laundry hygienically with its sterilization process that only takes 30 minutes."
MIDEA MDK1088HP, sophisticated technology for a whole new drying experience. This dryer will dry more efficiently and rapidly because of sanitation for more than 30 minutes. 
Specification
Capacity: 10kg

Type: Heat Pump

Dimension: 59.5cm x 64cm x 84.5cm
Performance
With its advantages, this dryer dries clothing quickly and cleanly. With its heat pump drying, clothing is cared for and becomes more fluffy.
Why Buy This
This dryer has a large capacity, which makes it quite convenient because you can fit a lot of clothes in it, saving you not only time but also money. The features are also excellent, particularly the sanitation, which ensures that the garments are clean while remaining high-quality.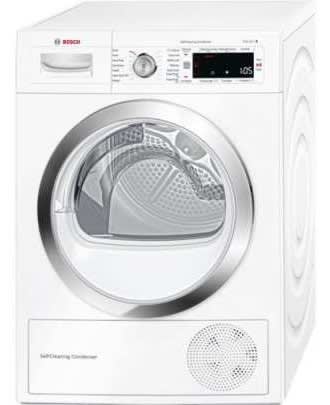 Check Bosch Serie 8 Tumble Dryer price below:
add_circle
Gentle with laundry
remove_circle
Some items don't dry completely
Specification
Capacity: 9kg  

Type: Condenser with Heat Pump Technology

Dimensions: 84.2cm x 59.8cm x 59.9cm
Performance
Cotton cupboard dry used at full and partial load is the standard drying program to which the label and the fiche refer; this program is appropriate for drying regular wet cotton laundry and is the most efficient in terms of energy usage for cotton. The typical cotton programme takes 157 minutes to complete at full load and 97 minutes at partial cycle.
Why Buy This
The Bosch Serie 8 dryer is excellent. It is quiet, easy to use, and has a better-built handle than prior Bosch models. The incredible thing about its performance is that it does not produce a loud sound to disturb the user.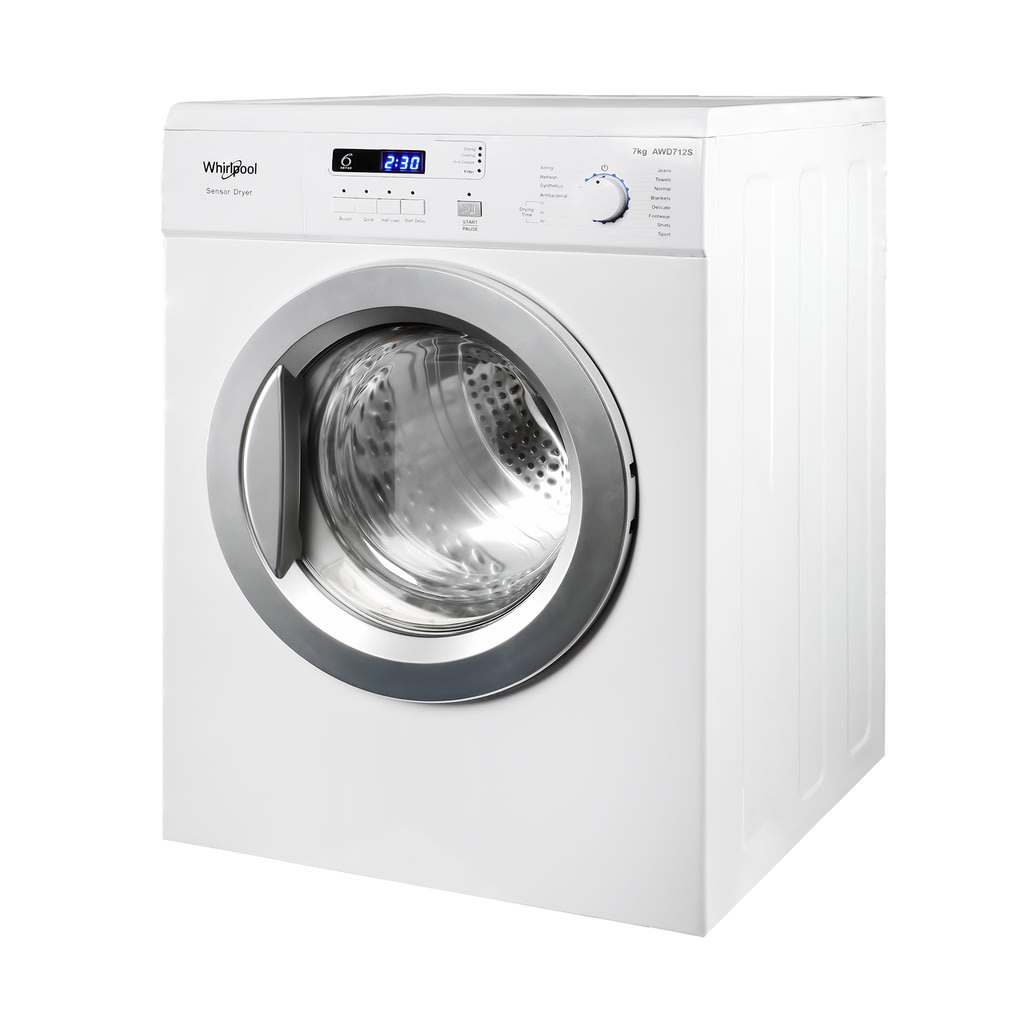 Check Whirlpool AWD712S2 Air-Vented Dryer price below:
add_circle
Simple and easy to use
remove_circle
Not recommended for heavy loads
Whirlpool AWD712S2 is the most affordable dryer, offering 15 drying cycles for a wide range of textiles. The 6TH SENSE Technology detects, controls, and adjusts the cycle time and temperature based on the humidity level. You can simply dry your shoes and sweaters without tumbling, thanks to the attached shoe rack that remains fixed as the drum revolves.
Specification
Capacity: 7kg

Type: Air-vented

Dimension: 59.5cm x 55.5cm x 85cm
Performance 
Whirlpool AWD712S2 is an ideal dryer for everyone because it has a wide drying selection for most textiles and a cycle for every type of clothing. In addition, the XL glass drum door allows you to peek inside your dryer while it's in use. The large opening door makes loading and unloading laundry simple.
Why Buy This
Efficient, quiet, and reasonably priced. This dryer is more silent than other dryers, includes a shoe drying option, and detects when the laundry is dry; the vented design prevents moisture build-up in laundries. There is also a light inside, which is a bonus.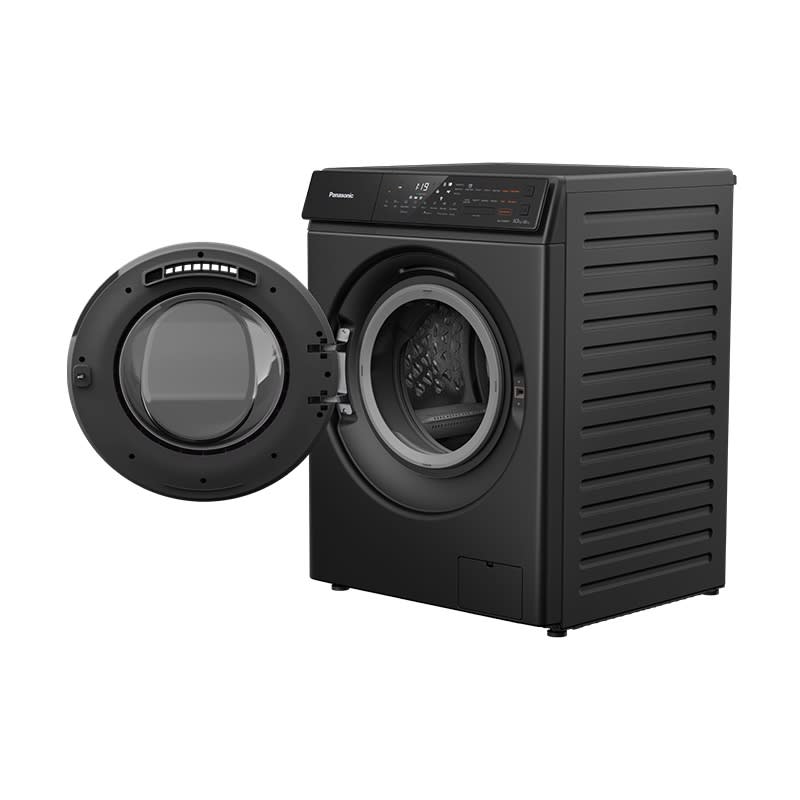 Check Panasonic NA-S106FR1BS Dryer price below:
add_circle
Large capacity
remove_circle
A little bit heavy
Total hygiene care, a smart washer dryer developed for your welfare, takes care of your clothes from washing and drying to tub cleaning. Enjoy easy and carefree laundry with our sophisticated fabric care technology, which preserves your laundry and helps it last longer.
Specification
Capacity: 10kg washer, 6kg dryer

Type: Washer+Dryer

Dimension: 84.5cm x 59.6cm x 58.5cm
Performance
NA-S106FR1BS Panasonic employs powerful software-controlled heat maintains an inside temperature of roughly 65oC using natural air extracted through our unique air vents to gently dry clothing to prevent shrinkage It also offers a delicate dry mode, which dries goods at a relatively low temperature of around 65°C to save your clothing from shrinking. Finally, it saves time and effort with different drying modes, such as "Speed Dry" and "Time Dry," which allow clothing to be dried swiftly and conveniently.
Why Buy This
This washer boasts a StainMaster+ and ActiveFoam system that easily removes difficult stains, dust mites, and allergies by penetrating deep into the cloth. If you are looking for the greatest washing machine brand that provides optimal hygienic care for your infant, look no further.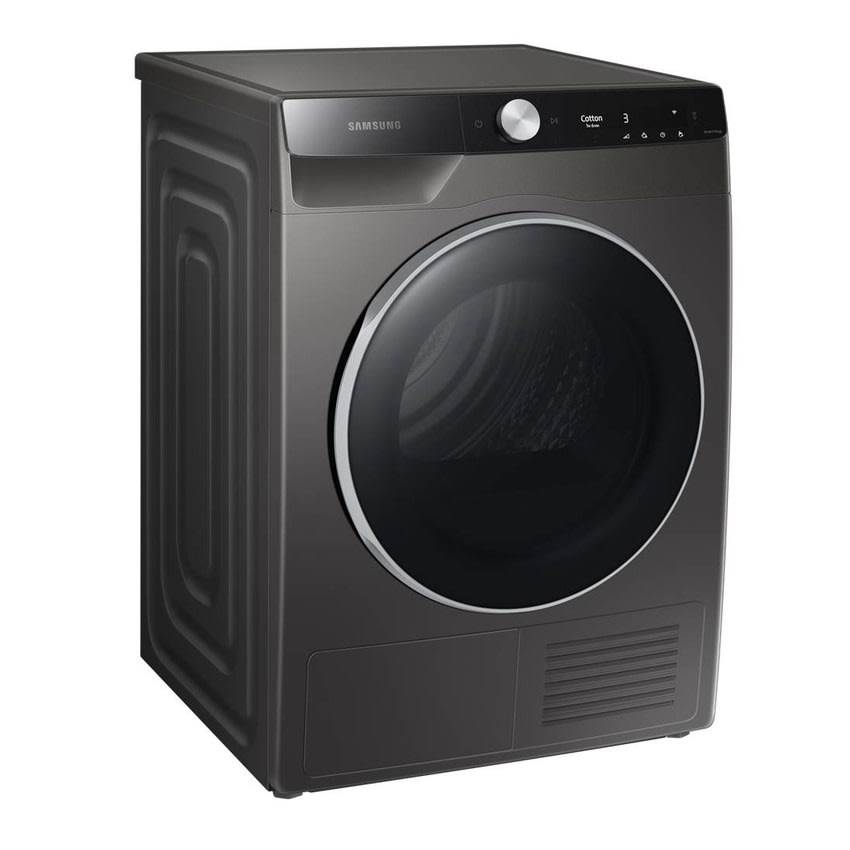 Check Samsung DV90T8240SX/SP Dryer price below:
add_circle
Low power usage
add_circle
Elegant drying rack
remove_circle
The second filter is hard to clean
Samsung DV90T8240SX/SP has unique Heat-pump technology that uses a "refrigerant" rather than electricity to heat the air, earning it five ticks for energy efficiency. It also recycles the air, reducing energy waste and providing an energy-efficient, cost-effective, and gentle method of drying garments. And it readily improves drying performance. To obtain the best results, Optimal Dry employs three sensors. It detects humidity and changes drying time to ensure that laundry drains quickly and efficiently. It also protects your laundry and reminds you to clean the Heat Exchanger.
Specification 
Capacity: 9kg

Type: Heat Pump Dryer

Dimension: 68cm x 88.5cm x 70cm
Performance 
Samsung DV90T8240SX/SP refresh clothes without washing, scouring, or using soap. Air Wash technology deodorises items and bedding, ensuring they constantly smell fresh. Unpleasant odours disappear with simply a hot, mild air cycle, so clothes look as if they've been dry-cleaned and last longer. Also included is a hygiene care cycle that sanitises dry and wet garments without reducing drying performance. It destroys up to 99% of germs by infusing them with high-temperature heat when drying.
Why Buy This
The Samsung DV90T8240SH/S2 heat-pump dryer combines unique drying technology with exceptional energy efficiency. It's large enough for most households and can be controlled and monitored by a smartphone.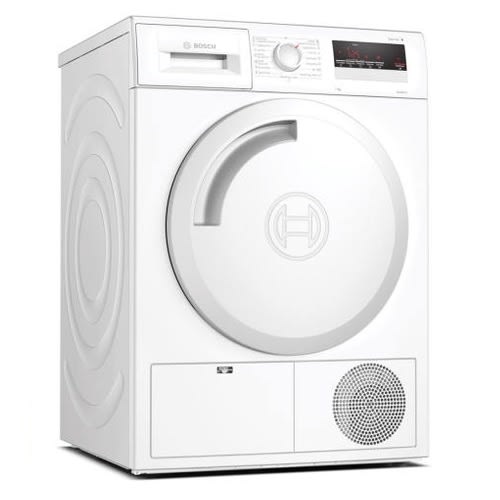 Check BOSCH WTN84200SG Condenser Dryer price below:
add_circle
Can choose the dryness of clothes
add_circle
Reduces clothes' exposure to allergens
remove_circle
Not recommended for small spaces
The BOSCH WTN84200SG is a terrific deal to choose as the best dryer machine in Singapore and one of the best dryers. It not only cleans itself and maintains the dryer's efficiency at all times but also combines warm air currents and a gentle drum structure for dry clothes.
Specification
Capacity: 7kg

Type: Condenser Dryer

Dimension: 84.2cm x 59.8cm x 61.3cm
Performance
The Bosch WTN84200SG SelfCleaning Condenser cleans itself automatically and maintains the dryer working at top performance at all times. And anti-vibration side panels decrease vibrations and increase stability while washing and spinning.
Why Buy This
Extremely easy to use, especially when emptying the condensing water container and cleaning the filter, fast drying, not needing to iron most items and quiet.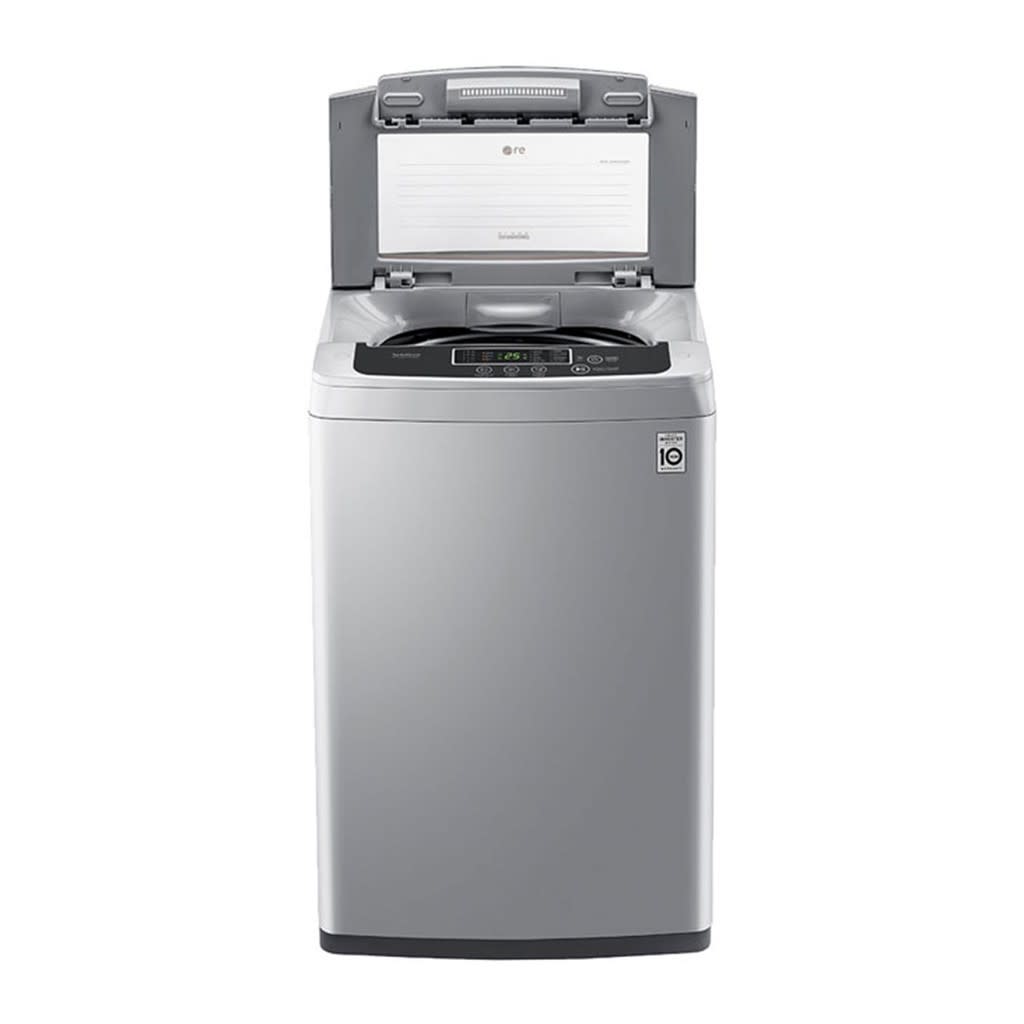 Check LG T2108VSPM2 Top Load Dryer price below:
add_circle
Excellent quality
remove_circle
Sometimes leave lints on clothes
The LG T2108VSPM2 is an excellent 2-in-1 dryer from one of the best dryer brands because it is Energy Saving with Smart Inverter control and employs intelligent motion. It also incorporates Standby Power Save, which means that even if the power cable is still connected when the power is off, only a minimal amount of electricity is passing through the washer. You don't have to be concerned about wasting electricity.
Specification
Capacity: 8kg

Type: Turbo Drum

Dimension: 54cm x 85cm x 54cm
Performance 
When LG T2108VSPM2 is operating, and the power goes off, it will restart from the last place it was in and adjust accordingly. It also offers Smart Motion, a set of three motions developed by the Smart Inverter for efficient washing based on cloth type. Take advantage of a superior mix for better treatment. Even if the power cable is connected when the power is off, just a tiny amount of electricity will flow through the washer. You don't have to be concerned about wasting electricity.
Why Buy This
The best thing about this LG washing machine is how simple it is. The device has only three buttons: Start, Spin, and Wash, so you won't have to deal with intricate settings. It's also incredibly energy-efficient and has plenty of storage space, making it ideal for a family. The basket is large enough to carry a lot of garments and may also be used as a drying rack if necessary.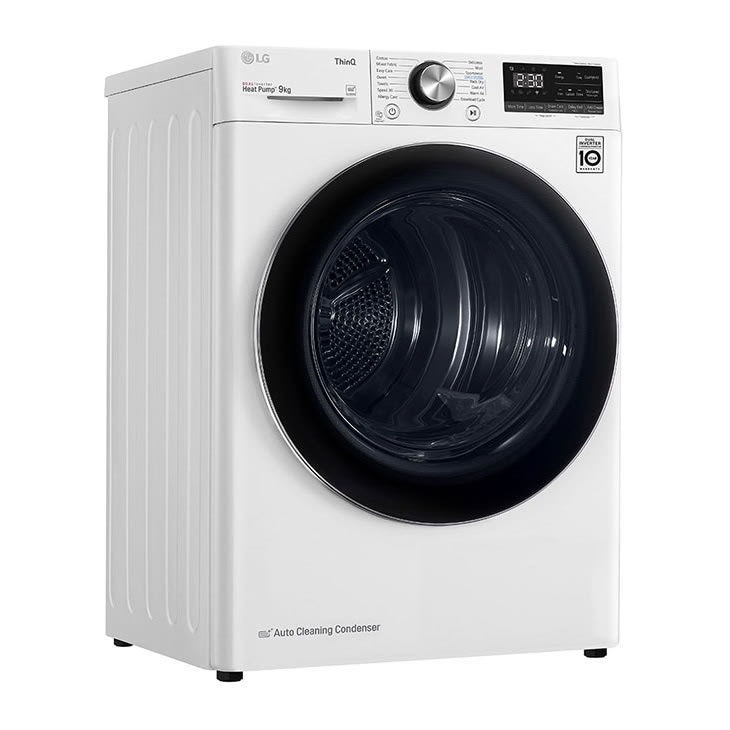 Check LG TD-H90VWD Heat Pump Dryer price below:
add_circle
Stainless drum
add_circle
14 drying programs
add_circle
Allergy Care Cycle feature
remove_circle
It takes only a small amount of load
LG TD-H90VWD is one of the top dryers available for Consistent Performance and Sustainable Care. Its portability aids in maintaining drying performance on your account with an auto-cleaning condenser. Your dryer has become more innovative, from selecting the appropriate drying cycle to downloading new programs. Wi-Fi networking facilitates engagement and access to the most recent innovations.
Specification 
Capacity: 9kg

Type: Dual Inverter Heat Pump

Dimension: 60cm x 85cm x 69cm
Performance 
Heat Pump technology in the new dryers keeps the temperature low to reduce shrinkage and damage. The appliances also have an Allergy Care cycle, which removes 99.9% of house dust mites, pet allergies, and pollen to provide clean and hygienic outcomes.
Why Buy This
The machine is quiet, dries quickly, and emits very little heat into the room. It does not emit steam while drying clothing, so you don't have to worry about the paint on the walls becoming mouldy. It is gentle on the garments and is aware of moisture and time requirements. It is much quieter than a standard tumbler.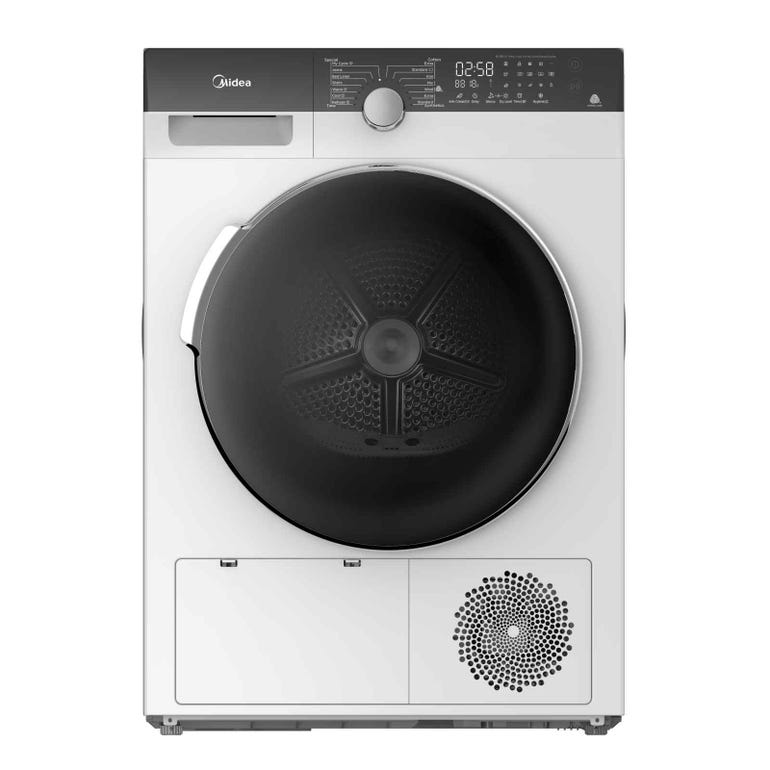 Check MIDEA MDK888HP Heat Pump Dryer price below:
add_circle
Gives excellent performance
add_circle
Dries clothes quickly
remove_circle
The usual color available is only white
Although the price is a little more than the others, the MIDEA MDK888HP is the ideal inexpensive dryer when considering the performance and specifications that it can provide. Midea dryers always do the job relatively straightforward, ensuring that your wet laundry is appropriately dry, fresh, and comes out with little wrinkles.
Specification 
Capacity: 8kg

Type: Heat Pump

Dimension: 84.5cm x 59.5cm x 64cm
Performance 
Midea dryers always get the job done reasonably, ensuring that your wet laundry is appropriately dry, fresh, and comes out with little wrinkles. With more than 30 minutes of effective sterilization, it is inevitable that the garments will be dry and very clean.
Why Buy This
MIDEA MDK888HP is an appropriate dryer that may give a high-quality drying solution at a reasonable price. It is not only inexpensive, but it is also ideal for homes with limited space, as this dryer takes up little room.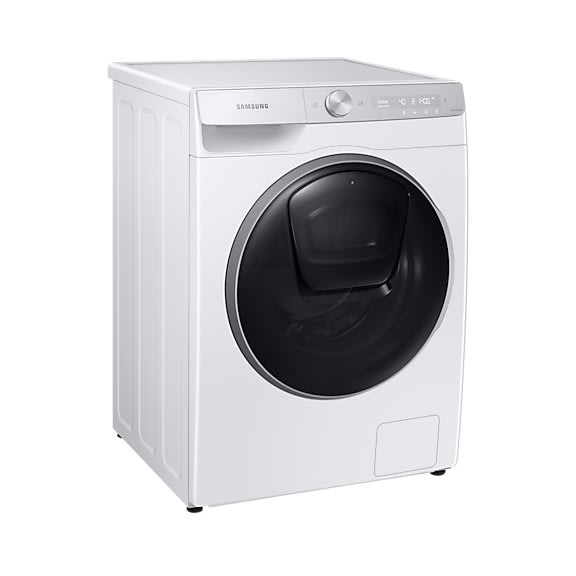 Check Samsung WW85T954DSH/SP Digital Inverter Dryer price below:
add_circle
Child lock functions
add_circle
With hygiene steam
Samsung WW85T954DSH/SP washes simply and effectively. It personalises cleaning routines with AI controls by proposing cycles and showing relevant information. Spend less time washing and be more environmentally conscious. QuickDrive reduces wash times by up to 50% and energy consumption by 20% while maintaining cleaning performance. The Bubble Soak feature removes a wide range of tenacious stains with a button. 
Specification
Capacity: 8.5kg

Type: Digital Inverter

Dimension: 60cm x 85cm x 60cm
Performance 
Clothes are only as clean as the machine in which they are washed. Drum Clean+ eliminates dirt and 99.9% of odour-causing germs from the drum without expensive detergent, and a powerful water jet and fast spinning remove grime from around the door gasket. When it's time to clean, your washer will even notify you. 
Why Buy This
Samsung WW85T954DSH/SP cleans effectively and quietly. A typical load of laundry does not take long to clean. The unique features, like bubble wash, are incredibly effective, leaving garments clean and brilliant.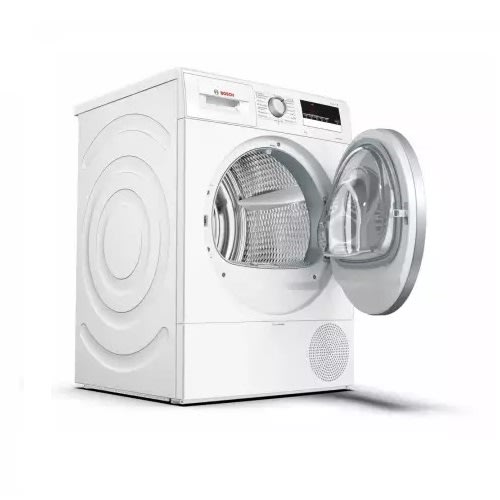 Check Bosch WTR85V00SG Dryer price below:
add_circle
High-quality drying performance
add_circle
Can fit in small spaces
add_circle
Adjustable level of dryness
remove_circle
Requires assistance when encountering problems drying clothes
When it comes to dryers that can fit in compact places but work well, the Bosch WTR85V00SG is the finest. It will undoubtedly make clothes dry smoothly with the sensitive drying system that combines warm air currents, a gentle drum structure for dry clothing, and an Anti-crease cycle of 60 minutes at the end of the program.
Specification
Capacity: 8kg

Type: Heat Pump

Dimension: 84.2cm x 59.8cm x 61.3cm
Performance 
The unique AntiVibration side walls are precisely engineered to provide increased stability and superior vibration reduction. The improved insulation also adjusts noise levels, making Bosch dryers pleasantly quiet even for a restful night's sleep. Instead of lying flat on the fabric-friendly drum structure, the laundry is dried with pleasant, warm air from all sides and gently blended by the curving soft carriers.
Why Buy This
It is mild on all goods and causes no change in quality. It hasn't changed any electricity bills, as some past dryers have. It is also large enough to load a lot of clothing to dry.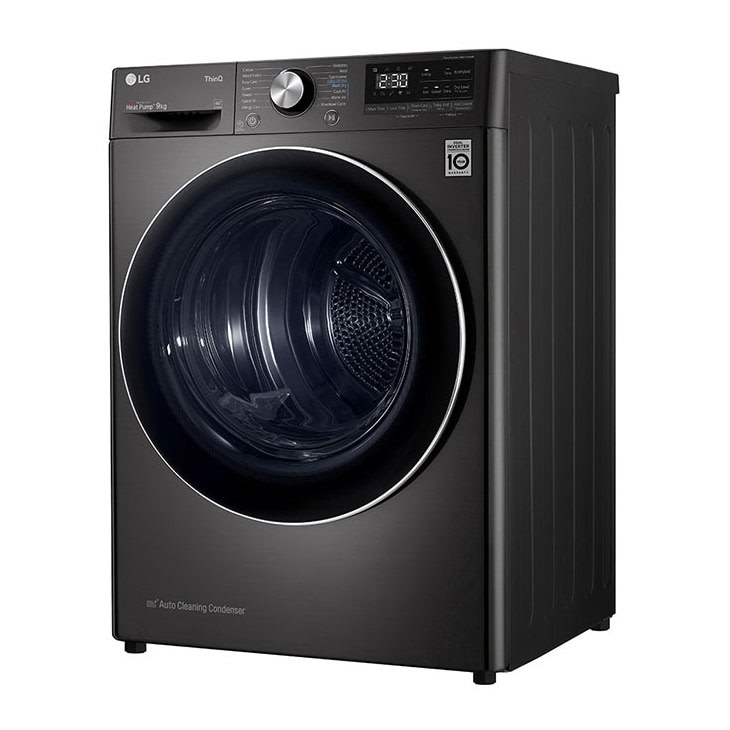 Check LG Dual Inverter Heat Pump Dryer price below:
add_circle
Dual inverter heat pump
add_circle
Durable and elegant
add_circle
Convenient door opening
remove_circle
Not suitable to wall-mount
The LG TD-H90VBD is a high-quality dryer that is well-priced. It sets a new level for cleaning, drying, and ease. It is the dryer for all types of clothes or large textiles, with features one step ahead of the competition.
Specifications
Capacity: 9kg

Type: Heat Pump

Dimension: 60cm x 85cm x 69cm
Performance 
The DUAL Inverter Heat PumpTM dryer functions professionally and efficiently. Automatically cleans the condenser 13 times per cycle, freeing up your time for other duties. Makes sure that the clothes are as good as new. Low-temperature heat pump technology reduces shrinkage and cares for delicate textiles gently.
Why Buy This
The dryer is efficient and quite useful in terms of clothing care. No particles of clothing dust are in the air, and there are no drippy walls soaked in wetness. It has a good selection of programs and is well worth the money.
---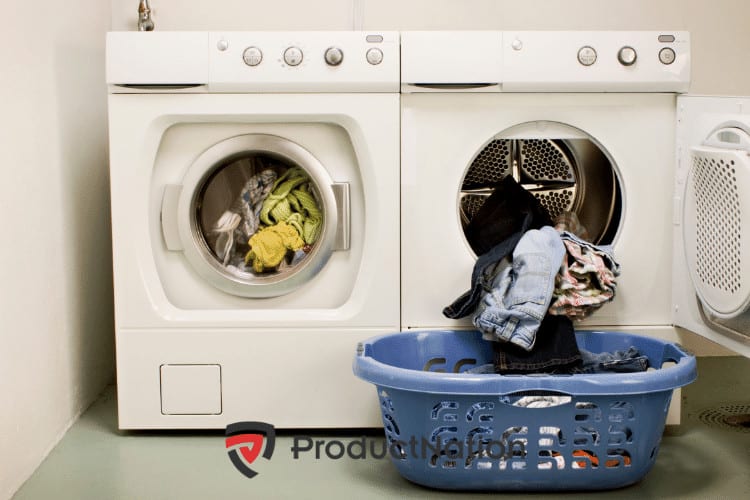 What is a Dryer Machine?
A clothes dryer, often known as a tumble dryer or just a dryer, is motorized household equipment used to remove moisture from a load of clothing, bedding, and other textiles after being cleaned in a washing machine. Dryers are revolving drums known as a "tumbler", which will require warm air to evaporate moisture as the tumbler rotates to preserve air space between the items. Using these machines may cause clothing to shrink or lose softness.
---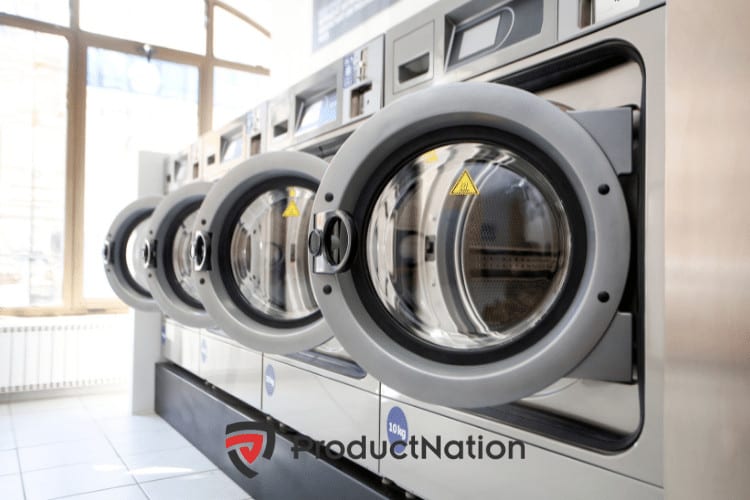 Different Types of Dryers
Vented Dryers: These dryers exhaust hot, moist air through a vent that leads outside. Vented dryers are generally less expensive and more common than ventless dryers, but they require a vent to be installed in your home.

Ventless Dryers: These dryers do not require a vent and instead use a condensation method to remove moisture from the air. Ventless dryers are ideal for small spaces or apartments where installing a vent may not be possible.

Heat Pump Dryers: These dryers use a heat pump to remove moisture from the air, making them very energy-efficient. Heat pump dryers are more expensive than traditional dryers, but they can save you money on your energy bills in the long run.

Combination Washer-Dryers: These units combine a washing machine and dryer in one appliance. Combination washer-dryers are ideal for small spaces or apartments where there may not be room for separate units.

Spin Dryers: These small, portable dryers use centrifugal force to remove excess moisture from clothes. Spin dryers are ideal for delicate fabrics that cannot be dried in a traditional dryer.

Solar Dryers: These dryers use the power of the sun to dry clothes. Solar dryers are very energy-efficient, but they may not be practical in areas with limited sunlight or during rainy seasons.
---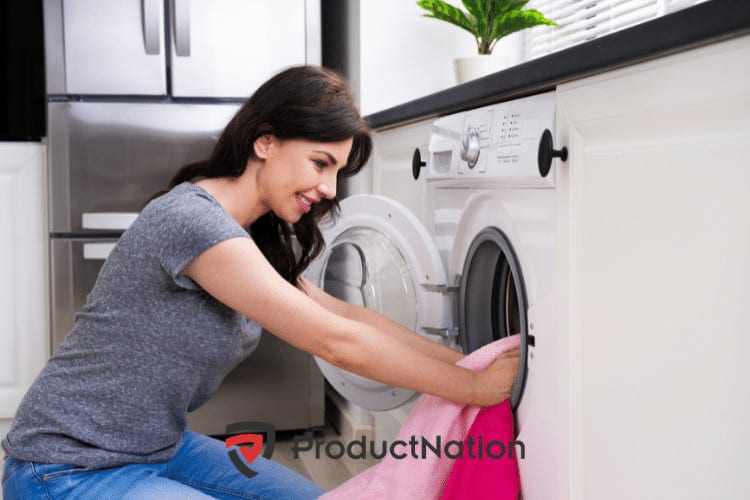 Buying Guide: How to Choose a Dryer Machine
Before purchasing a dryer machine, there are many factors that one should consider, including the size of the house, the type of dryer desired, and the volume of clothes washed regularly. However, garments will be spotless and dry with the three types of dryers. These dryers are appropriate for every occasion. If the person is busy with time, he might invest in a condenser dryer that sends information about the garments.
Here are some things to think about before purchasing a dryer.
Type of Dryer: There are two main types of dryers available in the market: gas and electric. Gas dryers are generally more energy-efficient, but they are also more expensive. Electric dryers are cheaper and easier to install, but they may cost more to operate.

Size: Choose a dryer that can accommodate the amount of laundry you typically do. If you have a large family or wash bulky items like comforters, you may need a larger capacity dryer. On the other hand, if you live alone and only do small loads, a compact dryer may suffice.

Features: Dryers come with a variety of features, such as moisture sensors, steam cycles, and wrinkle prevention. Decide which features are important to you and choose a dryer that has those features.

Energy Efficiency: Look for a dryer that is energy-efficient to save money on your energy bills. Check the Energy Star label to see how much energy the dryer uses.

Brand and Price: Consider the brand and price of the dryer. Choose a reputable brand that has good customer reviews and a warranty. Set a budget for yourself and choose a dryer that fits within your price range.

Noise level: Some dryers can be very loud and disruptive, especially if they are in close proximity to living spaces. If this is a concern for you, look for a dryer with a low decibel level.

Installation and Maintenance: Consider the ease of installation and maintenance. Make sure the dryer you choose can be installed in your home without any major modifications, and that it is easy to clean and maintain over time.
---
Best Dryer Brands in Singapore
Based on popularity and customer reviews, here are the top 5 dryer brands in Singapore:
Bosch: Bosch is a well-known brand that produces high-quality and reliable dryers. They offer a wide range of models, from basic to high-end, with advanced features such as heat pump technology.

LG: LG is another popular brand that is known for producing durable and energy-efficient dryers. They offer a variety of models with features such as steam cycles and smart technology.

Samsung: Samsung produces a range of dryers with advanced features such as heat pump technology and WiFi connectivity. Their dryers are known for their energy efficiency and durability.

Electrolux: Electrolux is a reliable brand that produces a range of dryers with features such as sensor drying and anti-crease technology. They offer both gas and electric dryers, and their models are known for their quiet operation.

Midea: Midea is a budget-friendly brand that produces affordable dryers with basic features. Their dryers are reliable and energy-efficient, making them a popular choice for those on a tight budget.
It is important to note that there are many other brands available in Singapore that offer high-quality dryers. It is recommended to do thorough research and compare different models and brands before making a purchase decision.
---
Dryers Price Range in Singapore
The price range of dryers in Singapore can vary depending on the type, brand, and features of the dryer. Here is a general price range for different types of dryers:
Vented Dryers: S$300 - S$1,000
Ventless Dryers: S$800 - S$2,500
Heat Pump Dryers: S$1,200 - S$3,500
Combination Washer-Dryers: S$900 - S$2,500
It is important to note that these are approximate price ranges and actual prices may vary depending on the specific model, brand, and retailer. Higher-end models with advanced features such as smart technology and steam cycles can be more expensive. It is recommended to do thorough research and compare prices from different retailers before making a purchase decision.
---
Where to Buy Dryers in Singapore?
When shopping for the best dryer Singapore, you should check out Shopee and Lazada, two of the most popular online stores in the country. They feature a wide range of dryer types for budget-conscious buyers and reliable dryer reviews, legitimate vendors, and clothes drying machines.
---
Conclusion
With this list of dryers, doing your laundry will be simple and painless. You may also spend more time with your friends and family because these dryers will dry your favorite shirt without harming its quality.
Related Articles