A handheld mixer is an essential addition to any home kitchen. Whether you're blending ingredients, mixing cake batter, or whipping cream, a hand mixer is the perfect tool for the task.
But with so many models available on the market today, we know that it can get pretty hard to choose one to spend your money on. So here's an overview of some of the top hand mixers available right now, researched to answer your queries about hand mixers in general.
Hand Mixer vs Stand Mixer
Wondering whether to get a hand mixer or a stand mixer for your kitchen? Here, we explain the differences between the two to help you decide.
Stand Mixer – You get more speed and power with a stand mixer which will work wonders especially when you're mixing large batches of dough or baking several desserts at once. However, stand mixers are often much more expensive and demands more space in your kitchen.
Hand Mixer – The hand mixer is a smaller and lighter version of the stand mixer, and can be stored away easily. It's so portable, that the mixer can be used at the stove top, sink, or counter with any of your own bowls or pots.
They are also usually much easier to operate than the fancier stand mixers and are, of course, more affordable. A downside of it is that you cannot walk away to work on something else since you have to hold it when doing mixing.
So, if you're someone who won't be doing heavy baking, the hand mixer is a great choice. However, for heavy baking, we'd recommend the stand mixer.
---
Here are the best hand mixers in Singapore: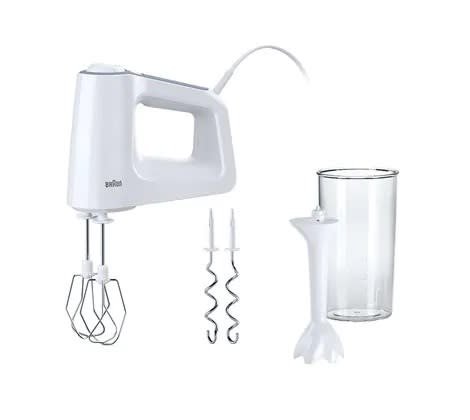 Braun HM3106 Hand Mixer
SGD 99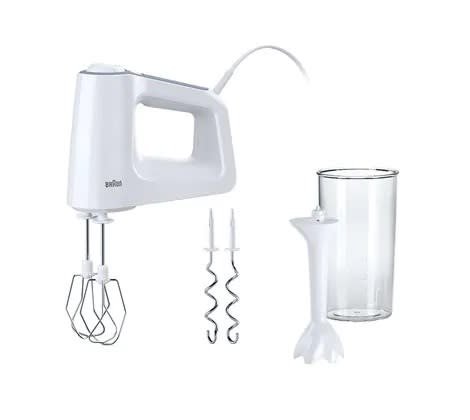 Whether you're cooking up a storm in your kitchen with heavy-duty baking or just whipping egg whites, the Braun HM3106 Hand Mixer will meet all your kitchen needs.
Featuring Braun's SmartMix technology, the weight of the mixer is strategically placed to direct the force into the bowl instead of your hand. This then provides up to 40% less effort while you mix your batter, essentially conserving your physical energy.
The HM3106 even comes with a convenient speed dial that lets you adjust the mixing speed with just a flick of the thumb so you can experience better control over your kitchen device.
---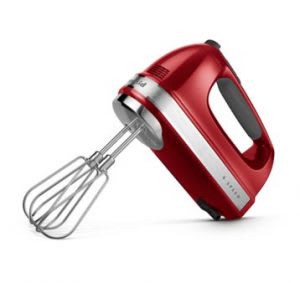 KitchenAid 9 Speed Hand Mixer (5KHM9212B)
SGD 169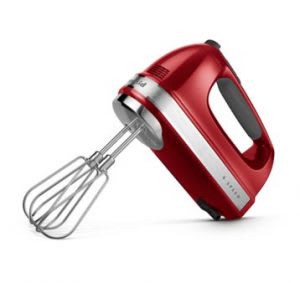 KitchenAid's 9 Speed Hand Mixer is more than just a mixer. It comes with nine speeds from super-slow for stirring ingredients all the way to a high turbo speed for making a fluffy meringue. Don't worry if you need to go turbo, as the mixer will start slow and build up to your desired speed so you won't accidentally fling all your ingredients out of the bowl.
The multi-purpose hand mixer also comes with two turbo beaters, a stainless-steel whisk, a whisk, two dough hooks, and a blending rod for you to convert it into an immersion blender.
---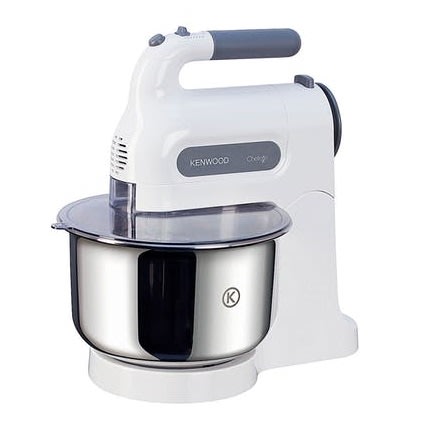 Kenwood Chefette Hand Mixer – HM680
SGD 149.00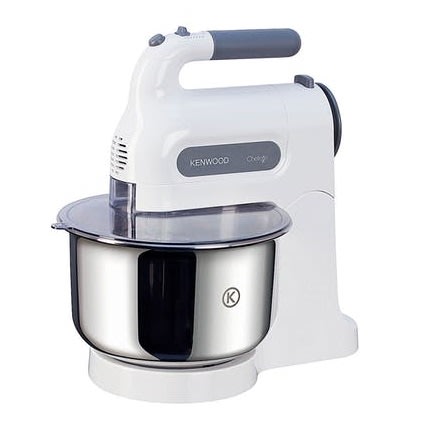 The Kenwood Chefette HM680 is crafted with versatility in mind and can be used as both a stand and hand mixer. This mixer offers 5 different speeds that are ideal for mixing cookie dough and a unique splash guard to eliminate any potential mess. The lower speed of the hand mixer even allows for a much better control to help you achieve the perfect batter consistency.
---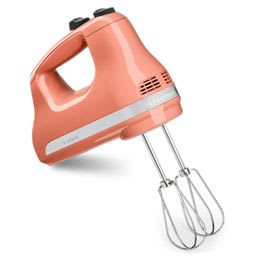 KitchenAid 5 Speed Hand Mixer KHM5110
SGD 99.90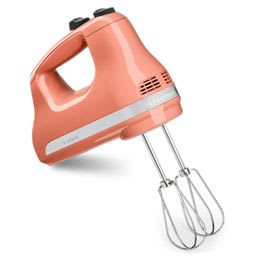 KitchenAid is among the most popular hand mixer brands you can get for your kitchen thanks to its quality built and durability as well as amazing specifications. Those features are extended to KitchenAid's KHM5110, with 5 different mixing speeds that can be easily utilised to mix all your ingredients thoroughly.
The hand mixer also comes with a reliable stainless-steel turbo beater to let you mix all your heavy ingredients with little to no effort.
---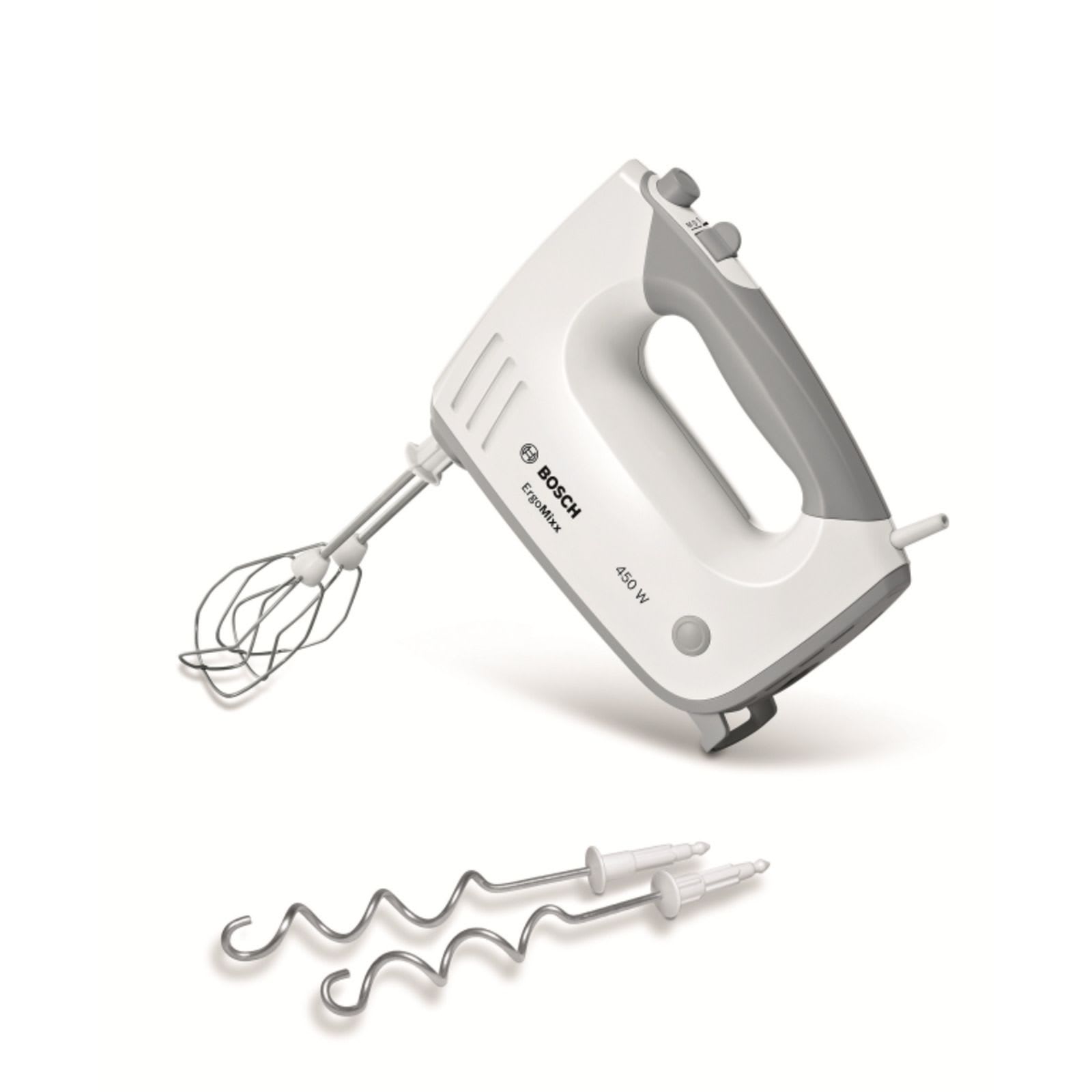 Bosch MFQ36400 Hand Mixer
SGD 69.00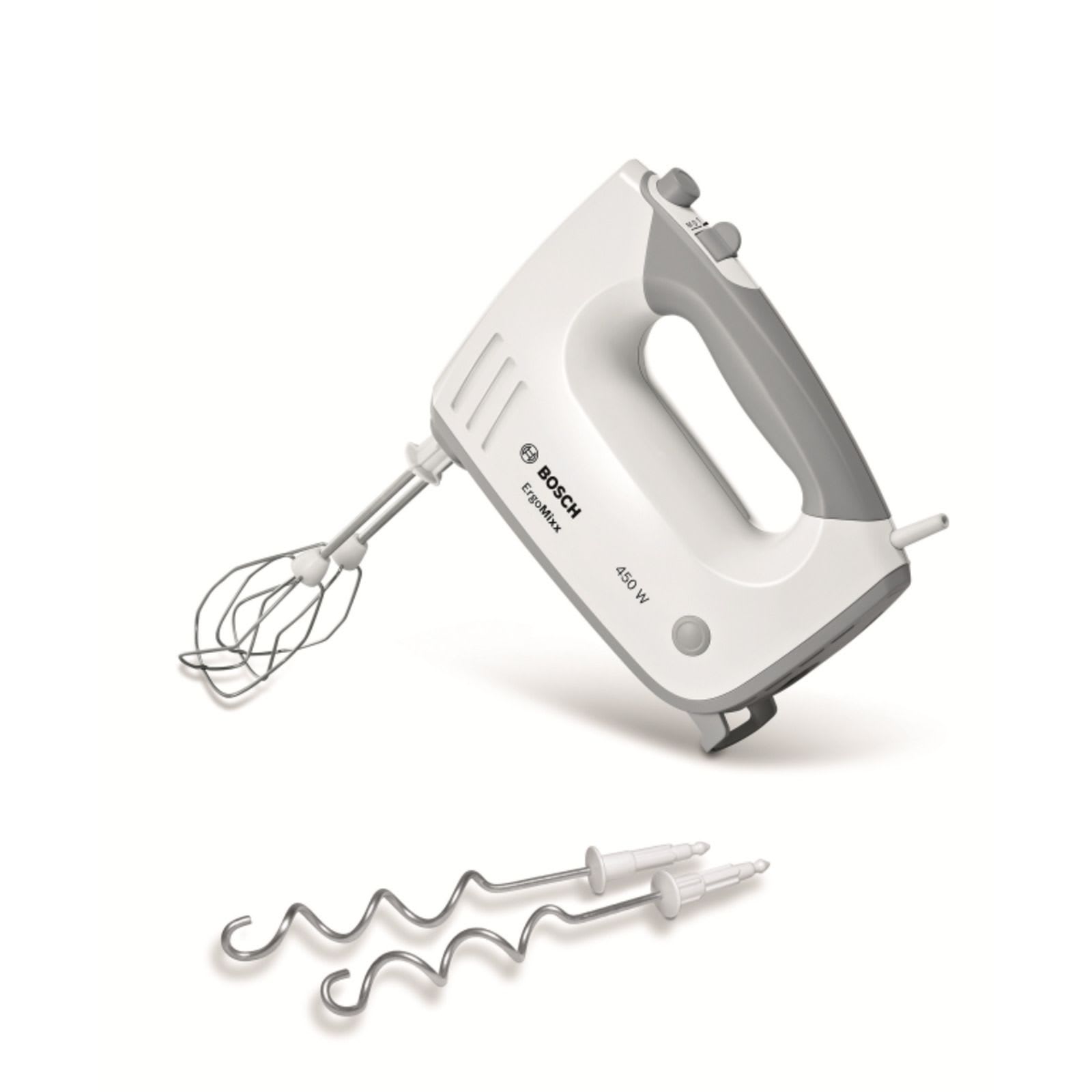 Featuring an ergonomic design with non-slip soft touch coating, the Bosch MFQ36400 Hand Mixer fits perfectly in your hands for easy and comfortable handling. This hand mixer is equipped with five different speed settings for different types of mixes.
Getting this mixer will also include two whisks and two kneading hooks to help you whip up the perfect cake. Moreover, its dishwasher-safe accessories makes for effortless cleanups after you're done baking!
---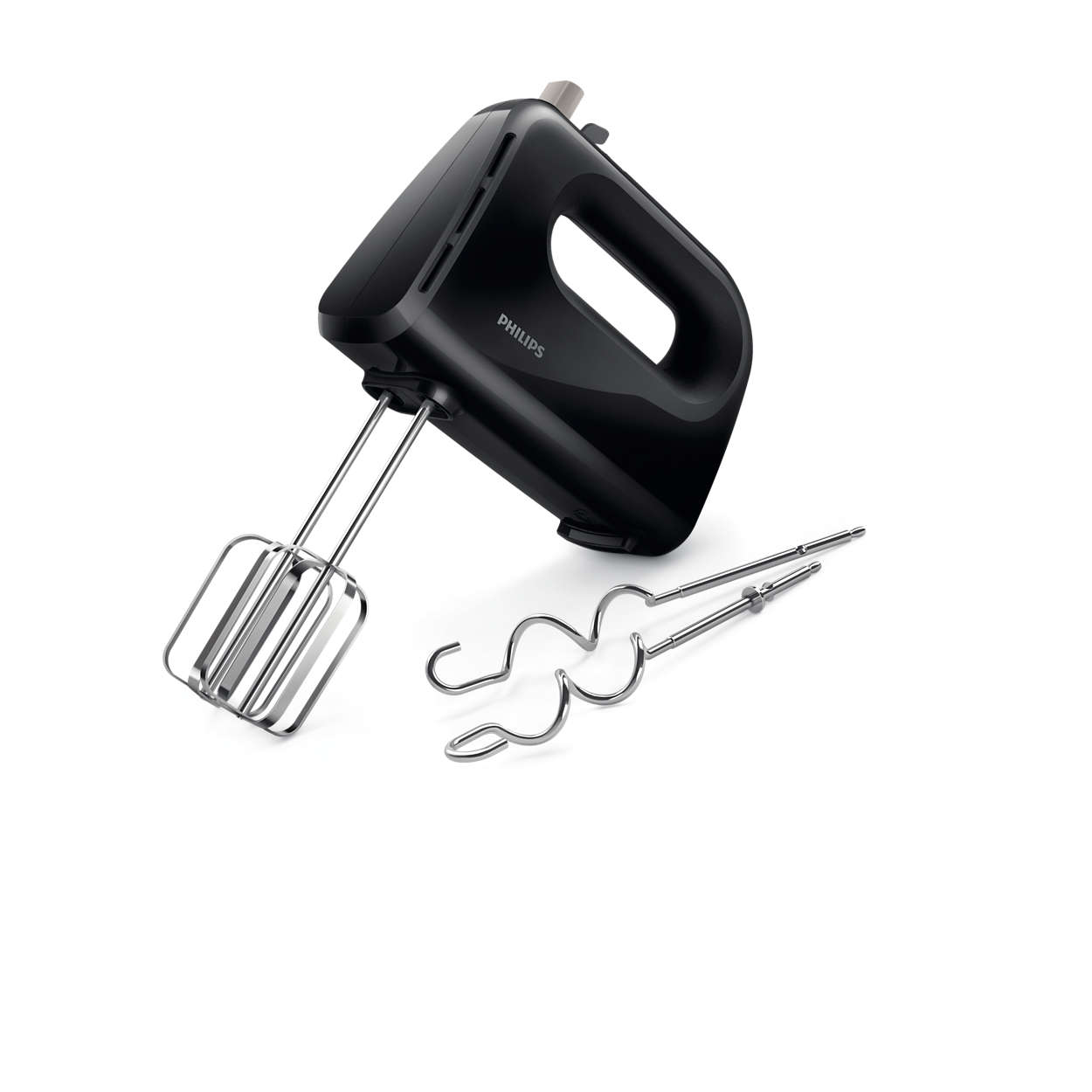 Philips HR3705 Daily Collection Mixer
SGD 36.88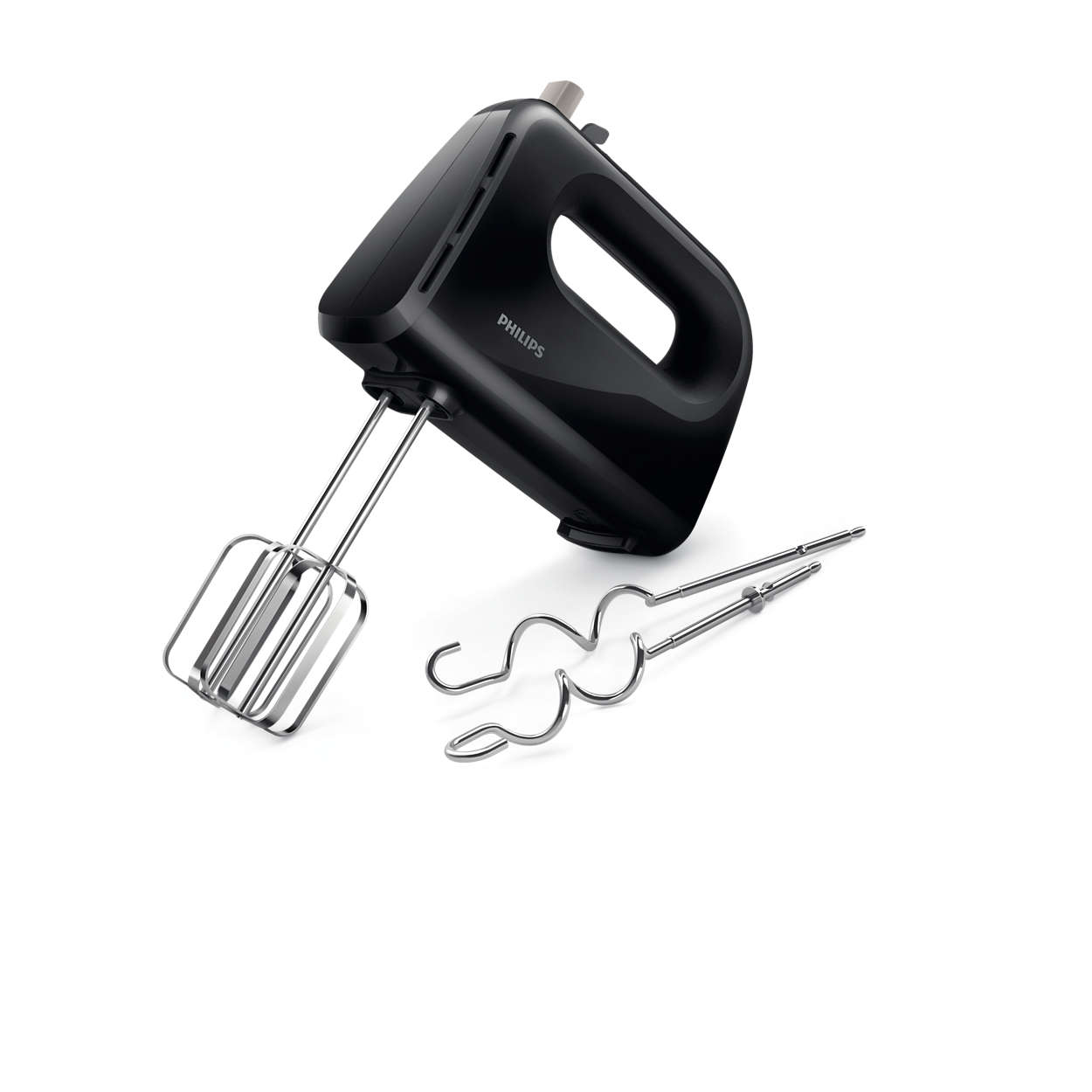 Created to make baking easier, the Philips HR3705 Daily Collection Mixer offers 5 variable speeds and a turbo to take on any kitchen task. It features a non-slip grip for easy handling, and has cone-shaped beaters to help you prepare cake mixes and batters up to 20% faster. Phillip's lightweight and ergonomic hand mixer offers maximum comfort so you can bake with minimum effort.
---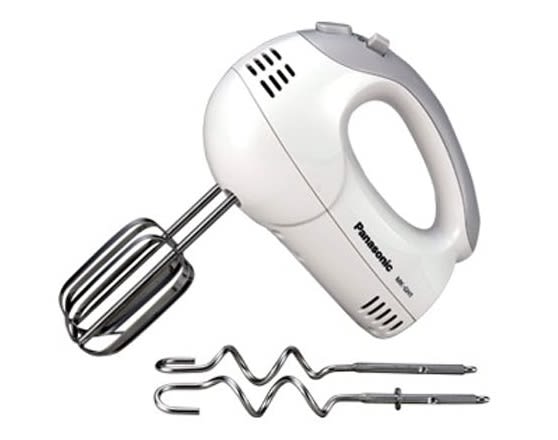 Panasonic MK-GH1 Hand Mixer
SGD 42.90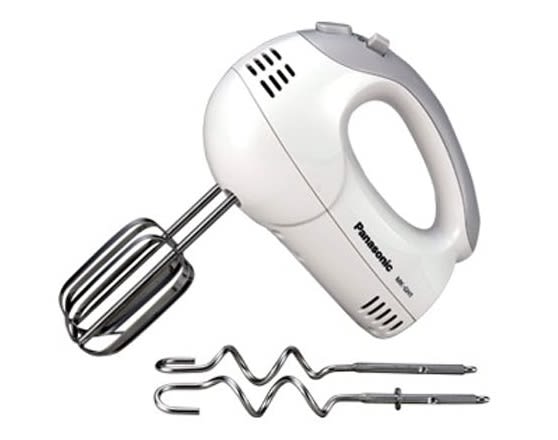 The Panasonic MK-GH1 Hand Mixer has several things that makes it perfect for bread dough. Aside from its 5 speed settings and 200W motor, it comes with an eggbeater and dough hook attachments to tackle even the driest and thickest of bread dough.
This kitchen helper is even built in a compact design, so you won't have to worry about it hogging too much space in your kitchen drawer or cabinet.
---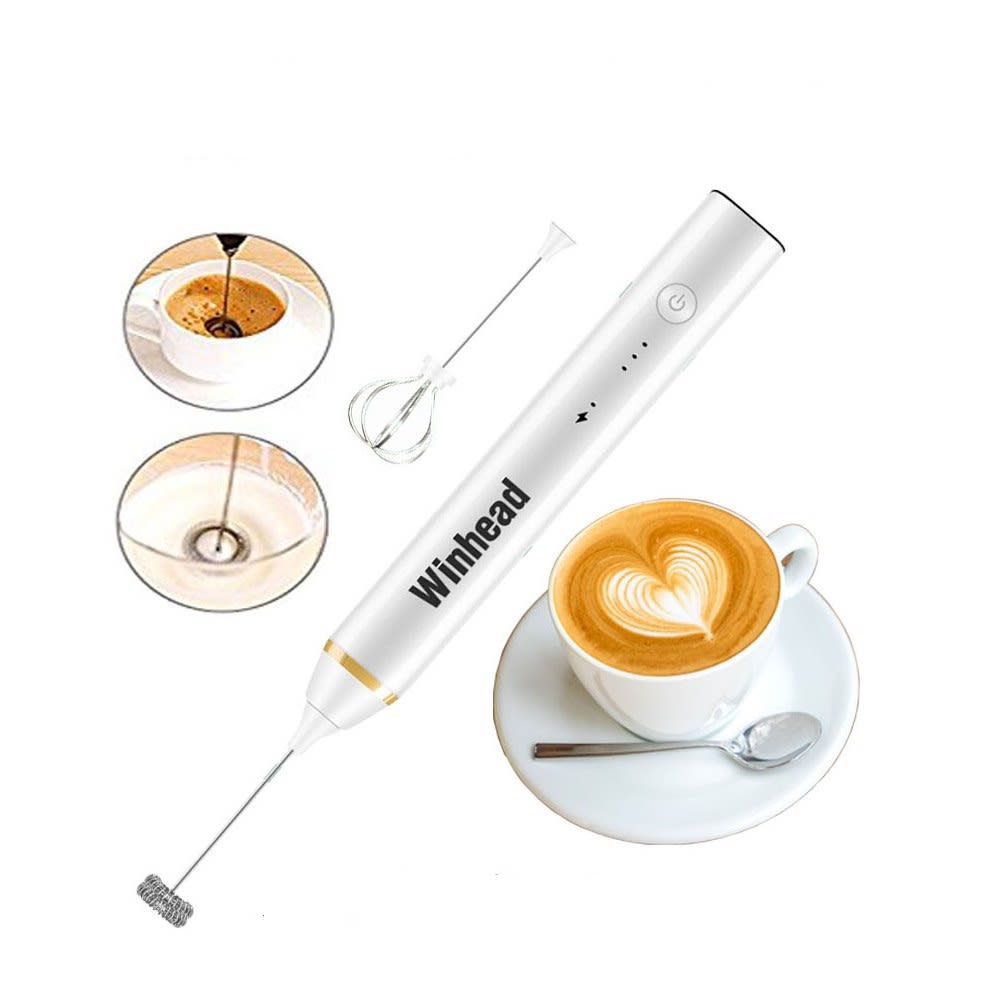 Winhead Coffee Stirrer
SGD 29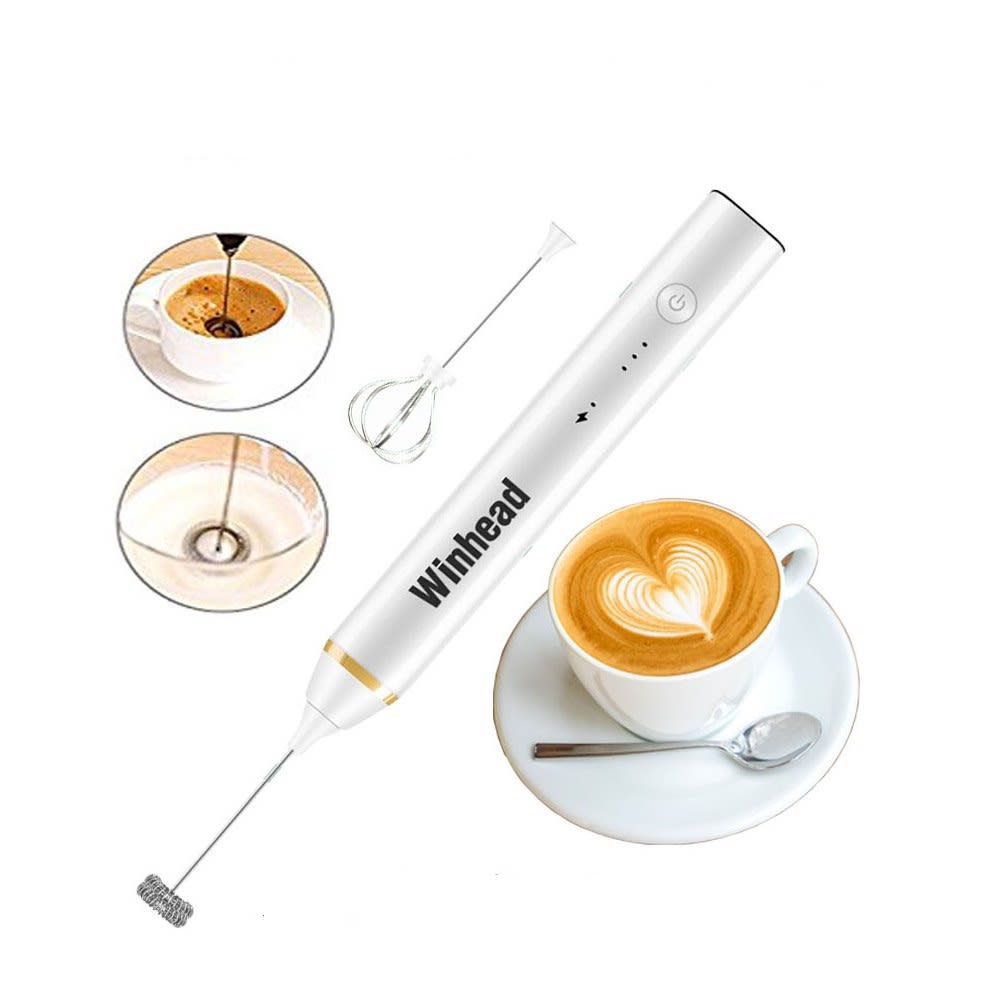 The Winhead Coffee Stirrer is a great budget product that does a fantastic job as a kitchen kit. This portable USB-charged electric stirrer features durable stainless-steel attachments with a powerful motor that will whip up your desired amount of foamy-deliciousness in seconds. Doubling as an eggbeater, the multi-purpose device makes a great addition to any home barista's kitchen countertop.
---
Mistral Hand Mixer MHM502
SGD 39.00
Mistral keeps it simple with its MHM502 hand mixer which delivers superior performance for a fraction less than its competitors. The affordable hand mixer features a 300W motor and five speed selections with turbo function to give you that extra boost when mixing thicker ingredients.
You definitely can't go wrong with this budget hand mixer, especially since it includes dough hooks and beaters as well as a rotary bowl to convert the product into a stand mixer.
---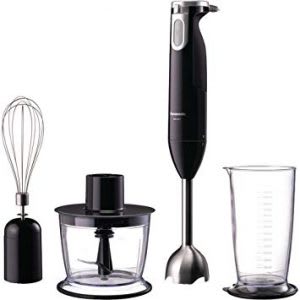 Panasonic MX-SS1BSP 3-in-1 Hand Blender
SGD 55.00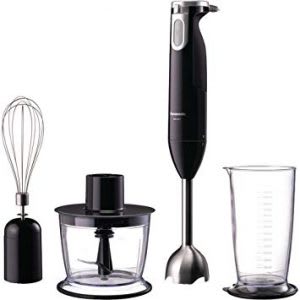 add_circle
Comes with additional accessories - chopper, whisk, beaker, wall fixture
add_circle
Detachable attachments for easy cleaning
add_circle
Dishwasher-safe
add_circle
Large range of uses
remove_circle
Not versatile with just 1 hand - Speed control is at the top of the blender and requires 2 hands to change the speed
remove_circle
Not good at hard blending
This 3-in-1 hand blender is the perfect kitchen tool for multi-taskers! The Panasonic MX-SS1BSP comes with an additional chopper and whisk attachments to help you prepare all your ingredients faster and easier.
Featuring a powerful 600-watt motor and a stainless-steel shaft, this hand mixer can be placed directly into the pan to handle soup and sauces without breaking a sweat.
---
Disclaimer: The pricing shown is just a good indication of how much these products are worth. The prices could change based on the e-commerce promotions that are going on. If some of the products are not available, do email us at [email protected]n.co. Thank you!